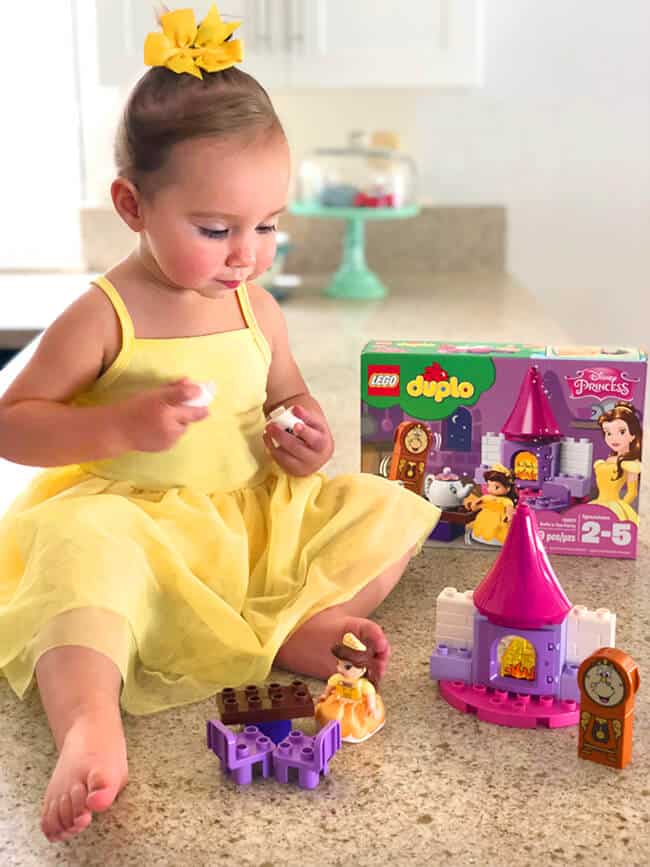 did you know that the week of April 22nd – 28th is National Princess Week!!! our family is so thrilled that we finally have a little princess in our house. we've had almost 16 months with our little princess, and it's been so much fun. playing with dolls and girly toys is something i have been dreaming of doing with a little girl, and it's been especially fun dressing up Miss Dani Kat in ruffles and bows. she is definitely our little princess.
to celebrate National Princess Week, i dressed Dani in a Belle inspired party dress and we had a tea party with the LEGO DUPLO Belle's Tea Party. Dani is just getting old enough to play with LEGO DUPLO. she has been watching her brothers play LEGOS since she was born, so it is exciting for her to be able to join in the fun. her motor skills are getting stronger each day, and watching her little fingers put together the DUPLO pieces is so fun. LEGO DUPLO has some pretty adorable Disney Princess sets such as Cinderella's Magical Castle and Rapunzel's Castle.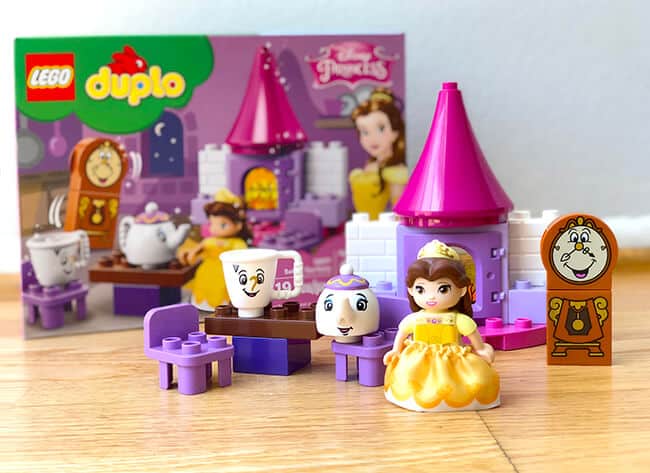 but Belle reminds me of Dani, so this became our first DUPLO LEGO® set.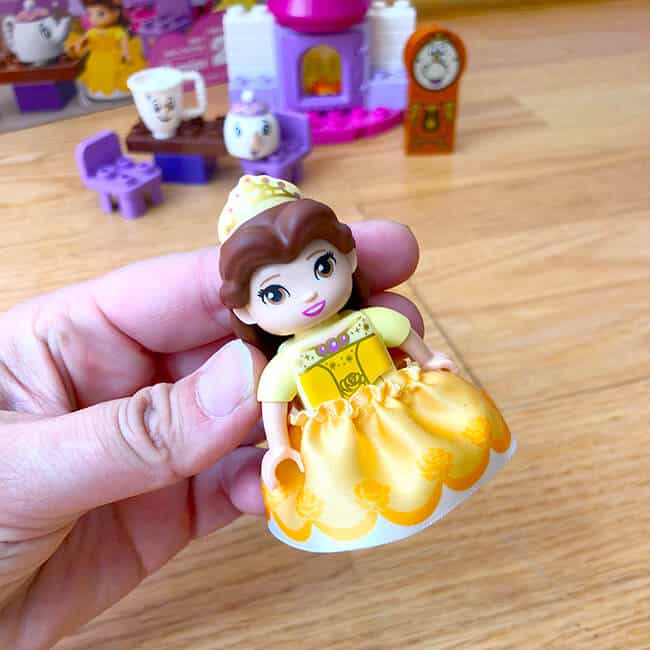 LEGO DUPLO products are specially designed to be fun and easy for little hands. they are suitable for ages 2-5, but i supervise Dani at 16 months while she is playing with them, and she is loving them. i enjoy them just as much. did you see the cute skirt that Belle can wear.
the LEGO DUPLO Belle's Tea Party includes the Disney character figures – Belle, Mrs. Potts, Chip and Cogsworth. plus it includes DUPLO pieces that are easy-to-build into a castle, fireplace or magical kitchen. it also features a fireplace with opening door and a table with 2 chairs. by playing with DUPLO LEGOS at an early age, i am sure Dani is developing early construction skills and will be ready to play with regular LEGOS sooner than later.
we can't wait to collect the rest of the LEGO DUPLO Disney Princess sets! they are so cute and perfect for us Disney fanatics...psst, i probably want them even more than Dani.