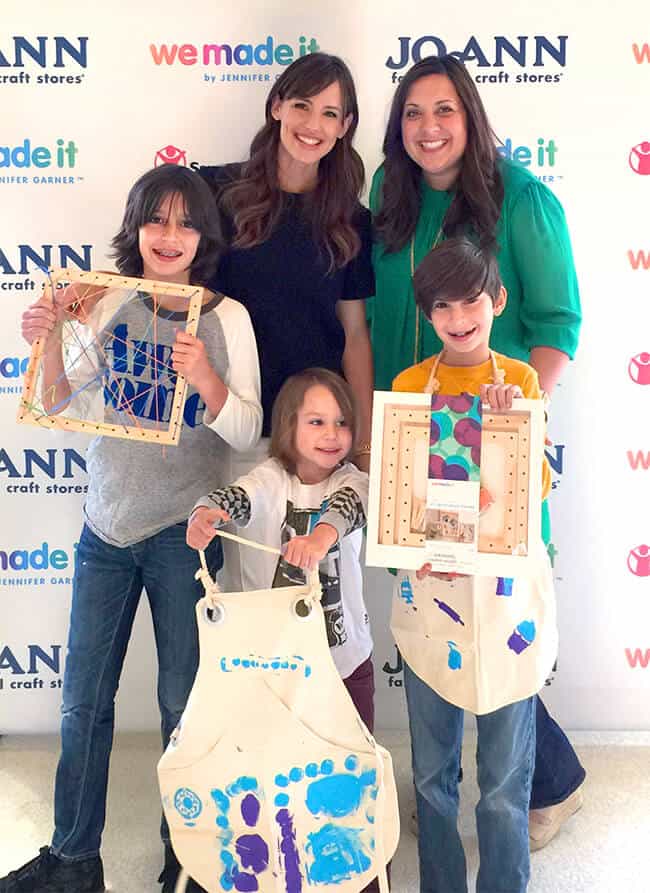 a few weeks ago, the boys and i had the opportunity to meet Jennifer Garner (squee!) and check out her new line of We Made It crafts that just debuted at Joann Fabric and Craft Stores. i have to say, i am pretty impressed with this new line of craft kits for kids. they aren't just cheap throw away crafts you toss in the trash after the kids make them. these are quality crafts, that when kids spend the time to make them with care, can be saved or displayed when they are finished.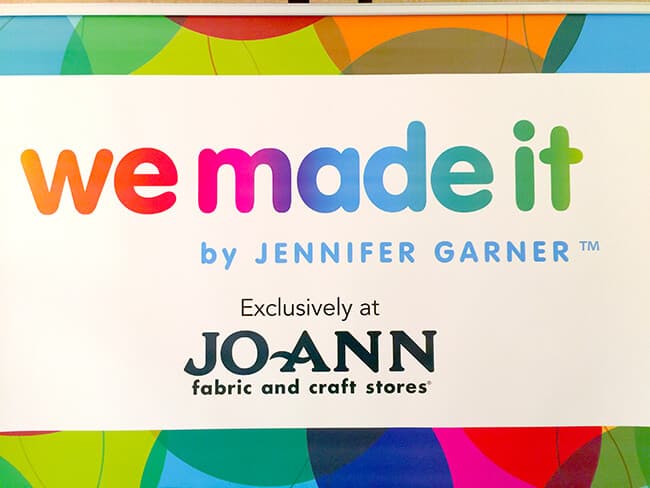 the new We Made It craft kits by Jennifer Garner are available in more than 100 durable, high quality choices designed to last as long as your memories. kids can learn to garden, make costumes & dress up, paint, sew, craft, bake sweet treats & more.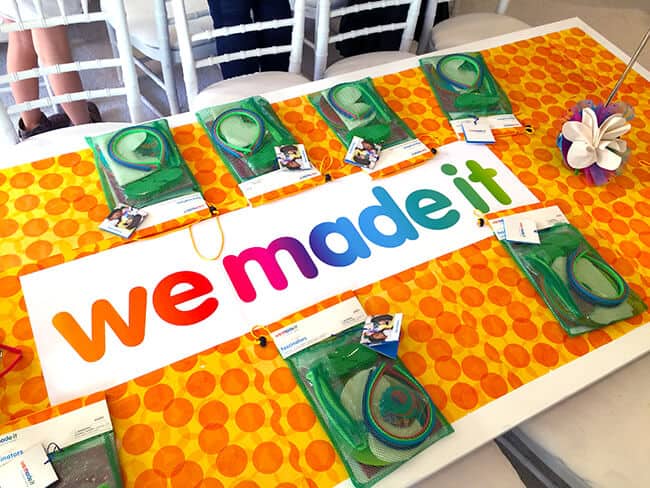 the kits are categorized in four different categories...
Make it Grow are kits geared towards gardening and the outdoors.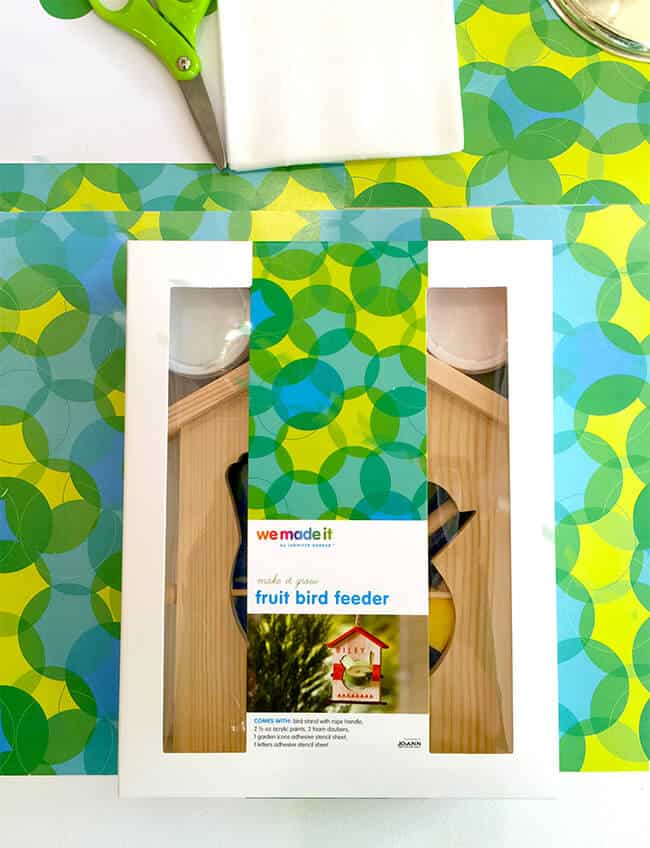 Make It Playful kit focus on imagination and include costume kits, toy kits, painting kits and decorating kits.
Make It Sweet are FABULOUS cooking and kitchen kits.
and the Make It Memorable are kits that create memories such as photo holders, sewing kits, supplies you can use to scrapbook and more.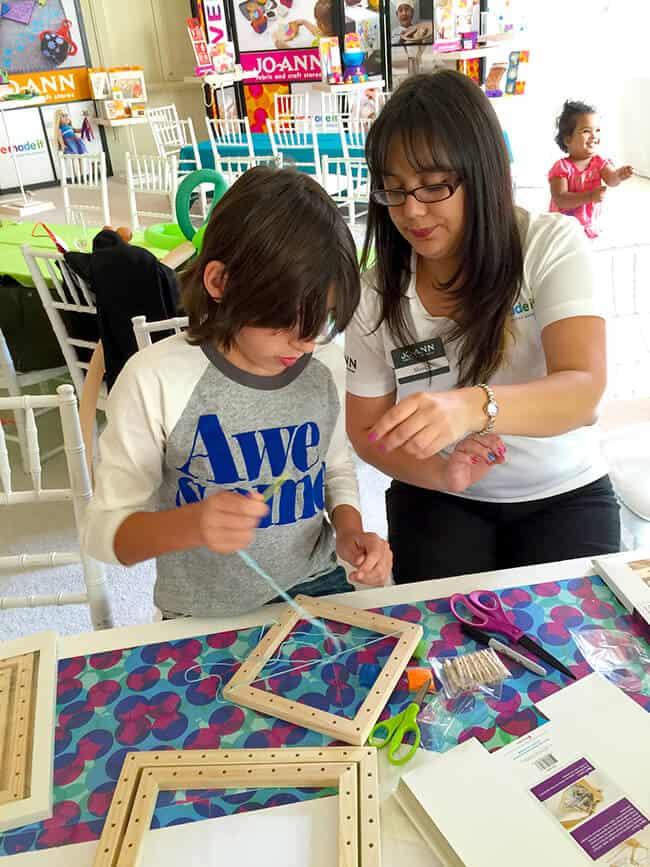 from embroidery sets to dollhouse kits, to bird feeders to food gifting sets, there is a kit that your kiddie will like. they are great for boys and girls alike.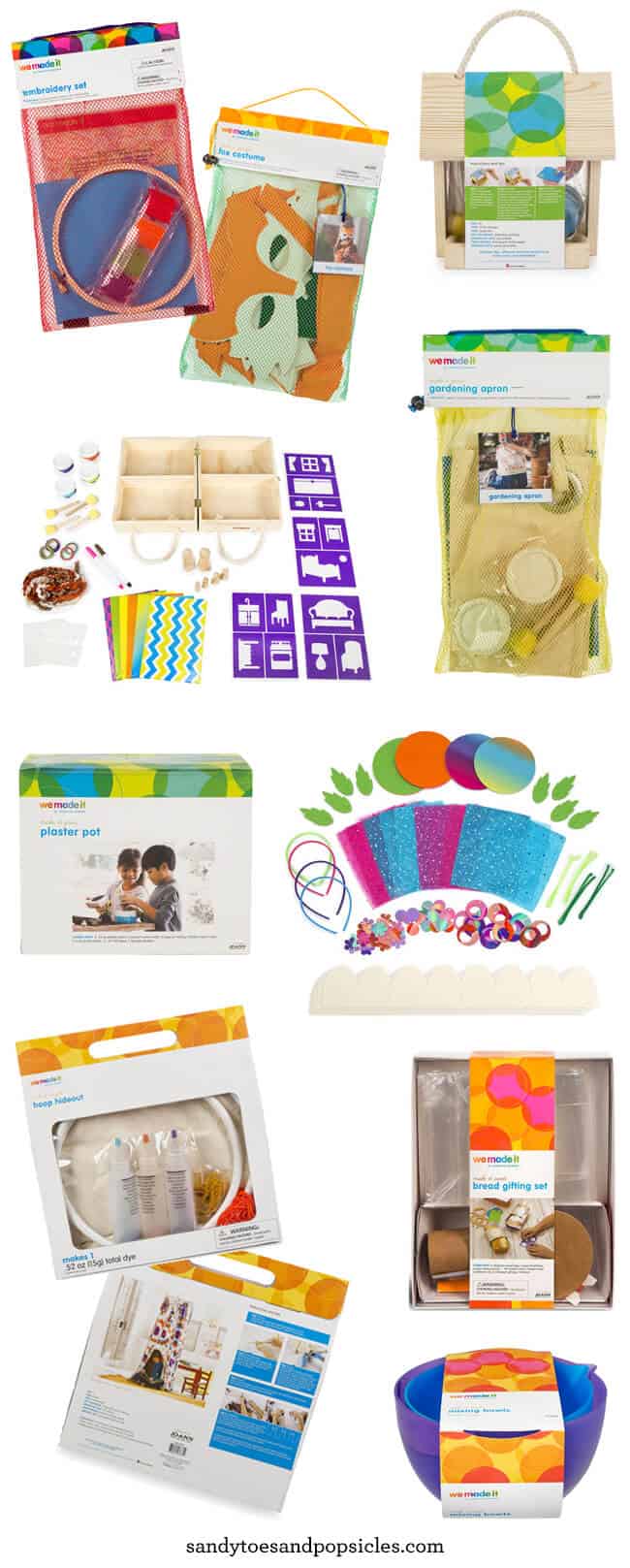 i really love that the We Made It crafts are designed by a woman and a mom. Jennifer Garner seems like she is very down-to-earth and a very hands-on mom. she has three kids, so she knows what what kids like and what parents look for when it comes to quality and design.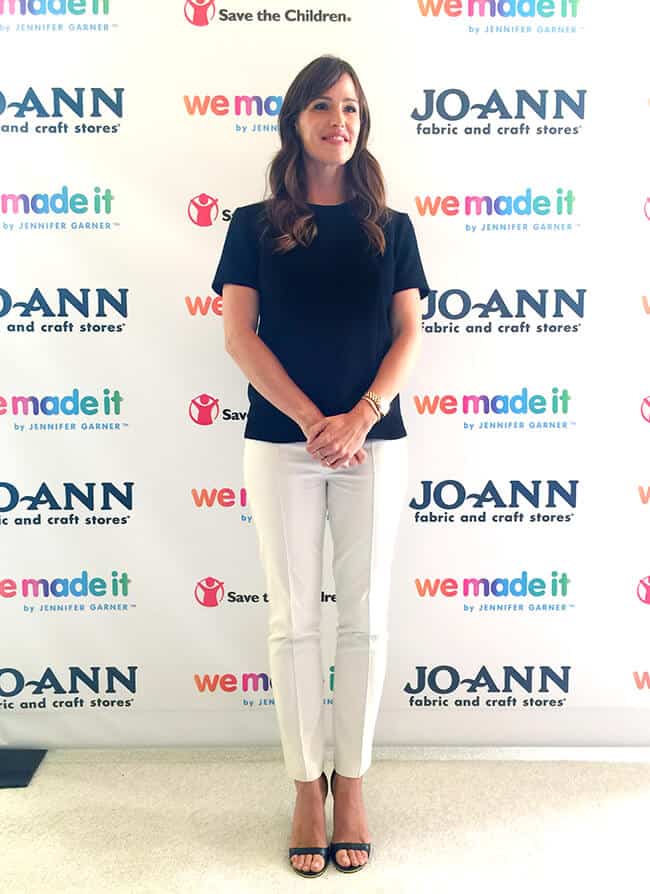 the way she got involved and crafted with the kids during the event just shows her love for childhood play and imagination.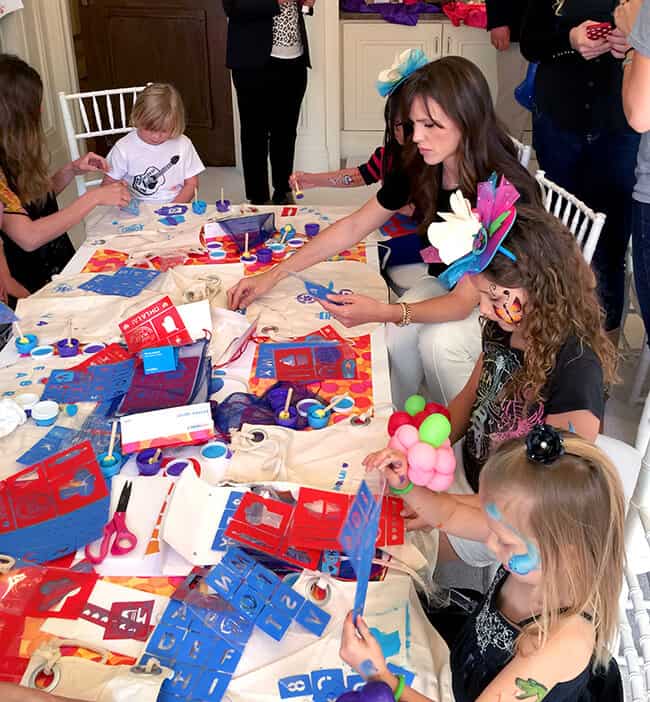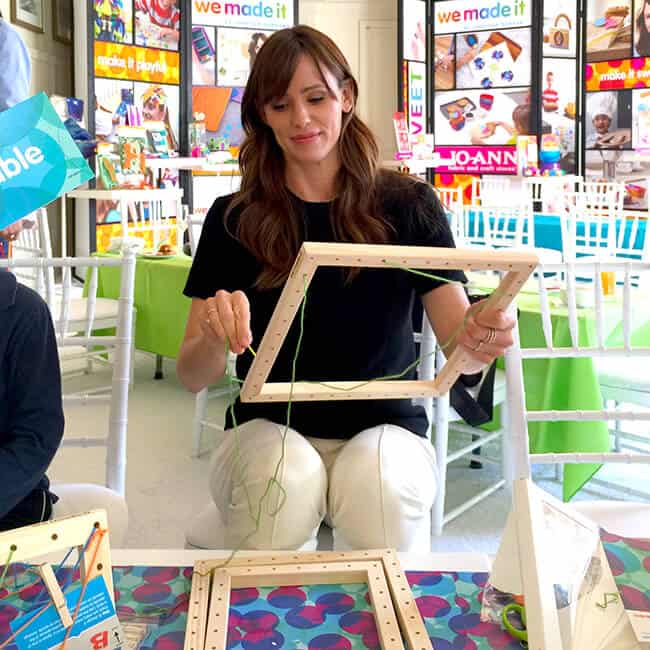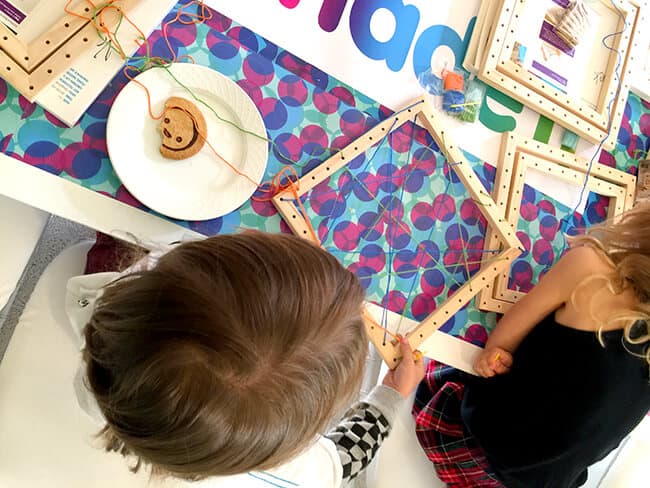 my boys had the best time and loved all the crafts. i am excited to buy more because they even look fun for me to do. i can see many summer crafting afternoons with my boys in the near future!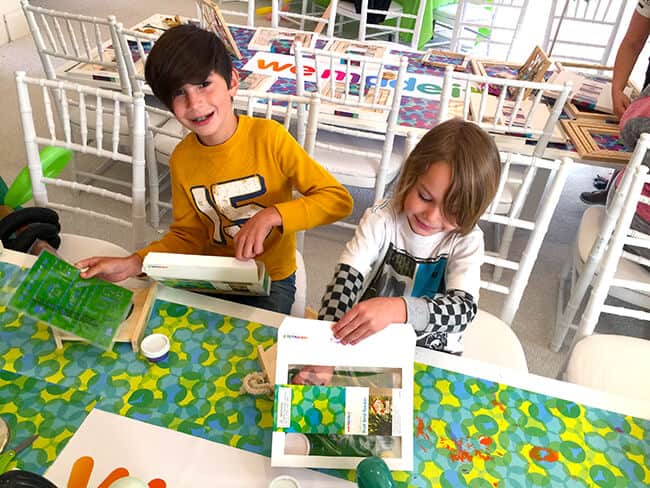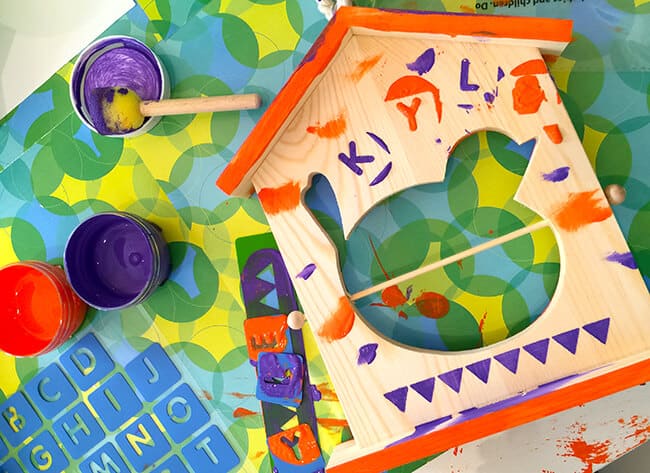 i am so happy that i had the opportunity to learn more about these We Made It craft kits and meet Jennifer Garner. i have always been crafting and love any opportunity to bring the arts to my children.
you can purchase We Made It craft kits exclusively at Joann Fabric and Crafts stores and on their website. you can feel good about your purchase because some proceeds benefit the Save the Children Foundation. happy crafting!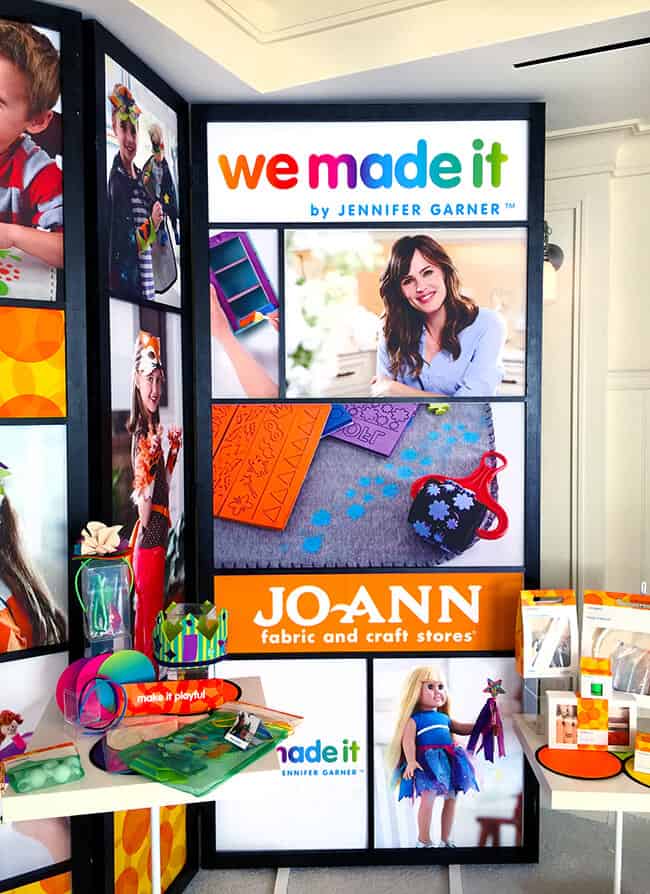 { This is not a sponsored post. }