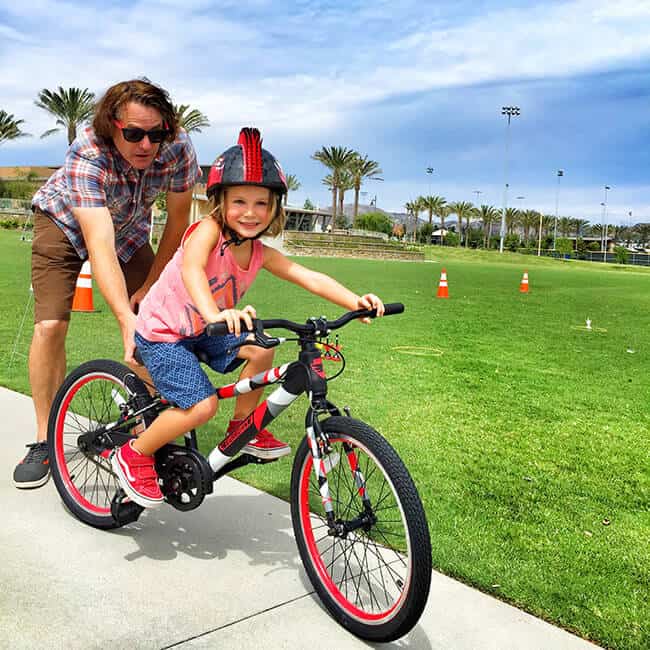 one thing that i love about writing this blog, is being able to share with readers the great brands and products i am exposed too. i don't just write about everything...just things that my family and i love. i am fortunate that sometimes i am invited to try out the latest products, try food at restaurants or check out a hotel as an influencer. if i think it is something that others will like as much as i do, i share. that's the case with Guardian Bikes. a couple weeks ago, i took the boys to an afternoon at the park to check out a brand new line of kids bikes.
Guardian Bikes is a local Orange County company that has designed and created a line of bikes with safety for kids in mind. they aren't just your average kid bikes. they have features that you won't find on other kids bikes on the market.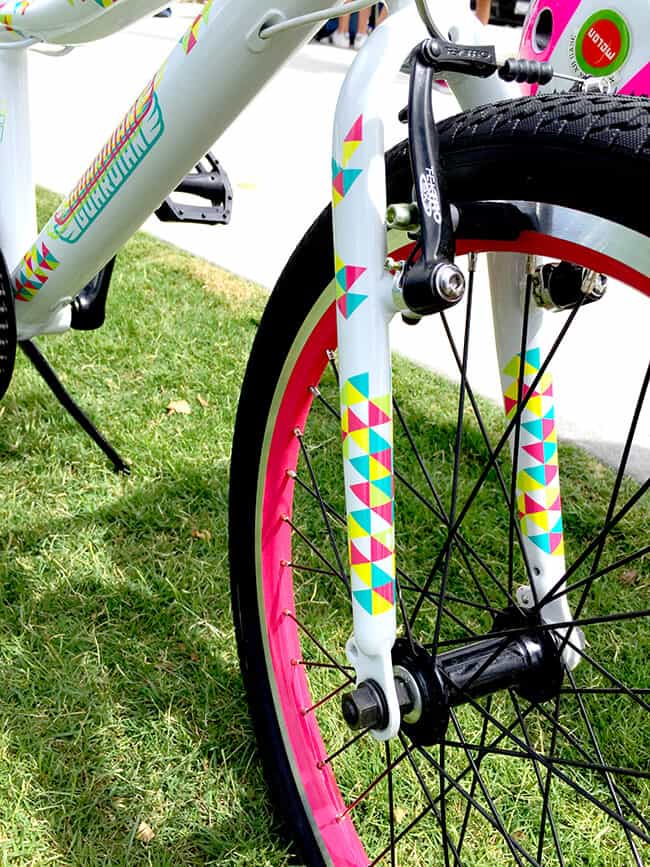 first of all, they are equipped with the award-winning SureStop brake system. brakes that are designed to prevent head-over-handlebars accidents and stop your child's bike quicker with the use of a single lever. i say first hand how this feature works and am impressed with its functionality. i wish all kids...and adult bikes for that matter were equipped with them.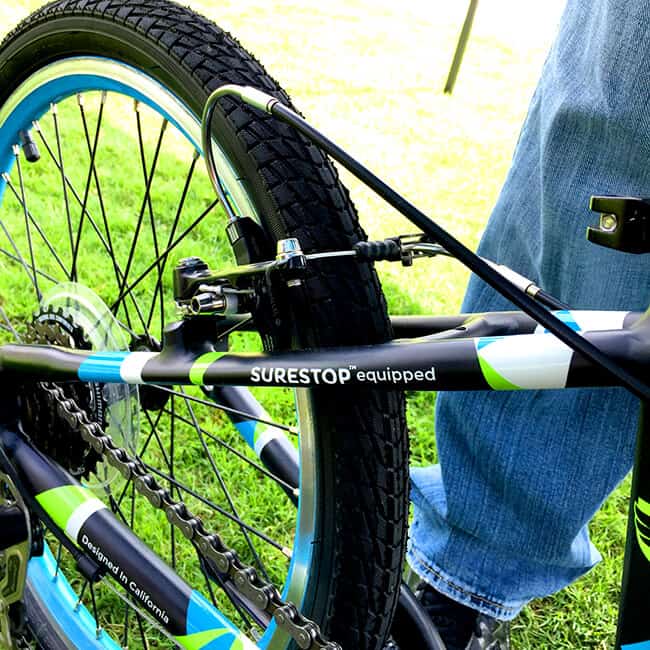 Guardian Bikes are also over 10lbs lighter than most kids bikes, weighing just 20.5 lbs. this is equivalent to an adult bike being 30 lbs lighter.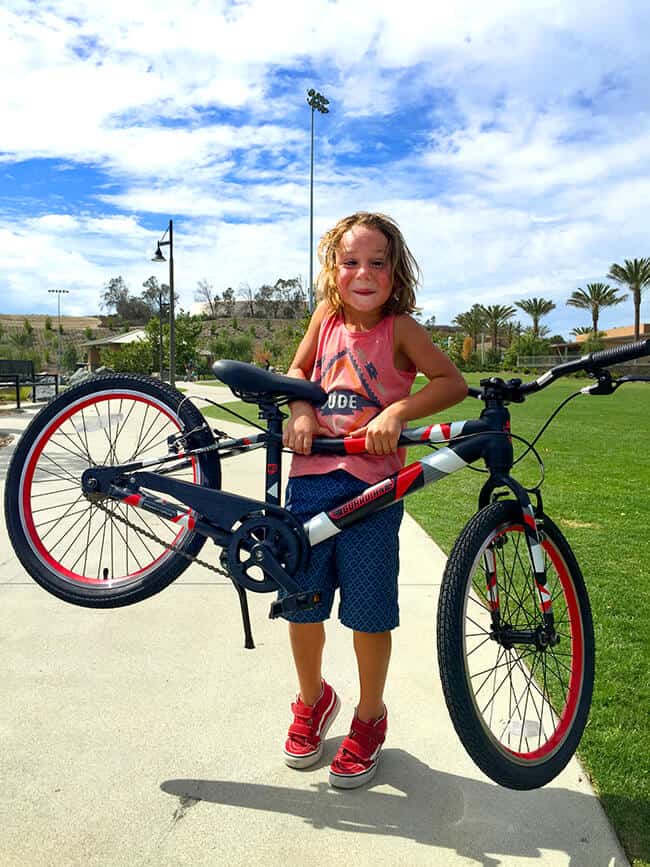 what i really love about these bikes are their cool colors. i kind of wish they made them in adult sizes. my favorite is the white with triangles, my older boys love the blue geometric design, and Vann loves the red. there are 4 great styles great for any gender and are designed to fit kids ages 6-10. however, my 5 year old was great on the bike. there's also no difference in the bike frames in regards to gender, no girl or boy specific frame. they all have a nice wide cross bar so kids who are smaller can still ride them by sitting on the bar. and the Easy Ride geometry lowers the center of gravity (think sitting in boat vs. standing) so that balancing is a breeze.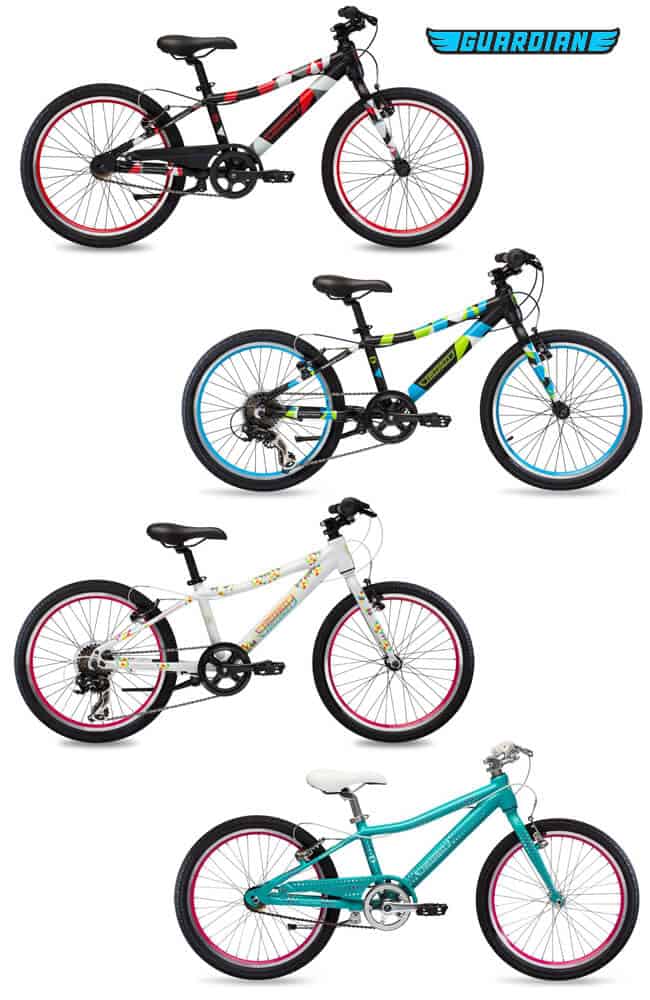 the bikes can be easily adjusted for the best fit of your child. did you know that the bike seat should be adjusted so that your child's feet just touch the ground when seated. their legs should be only slightly bent when resting on the pedals.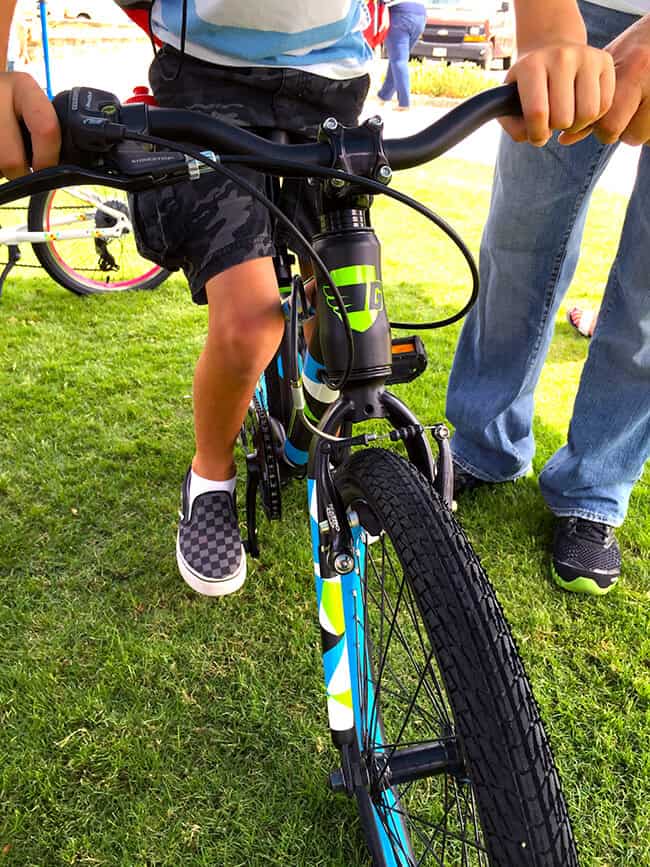 once the boys and i checked out all the features of the Guardian Bikes, they got to ride them! little Vann has never ridden a two wheeler bike before. up until now, he's just been riding a balance bike which he loves. we haven't rushed to get him a bike yet because he's been happy riding a balance bike. but how could he not try riding one of the cool Guardian Bikes!
he jumped on, and with a little help from my hubby, he was off!!!!!!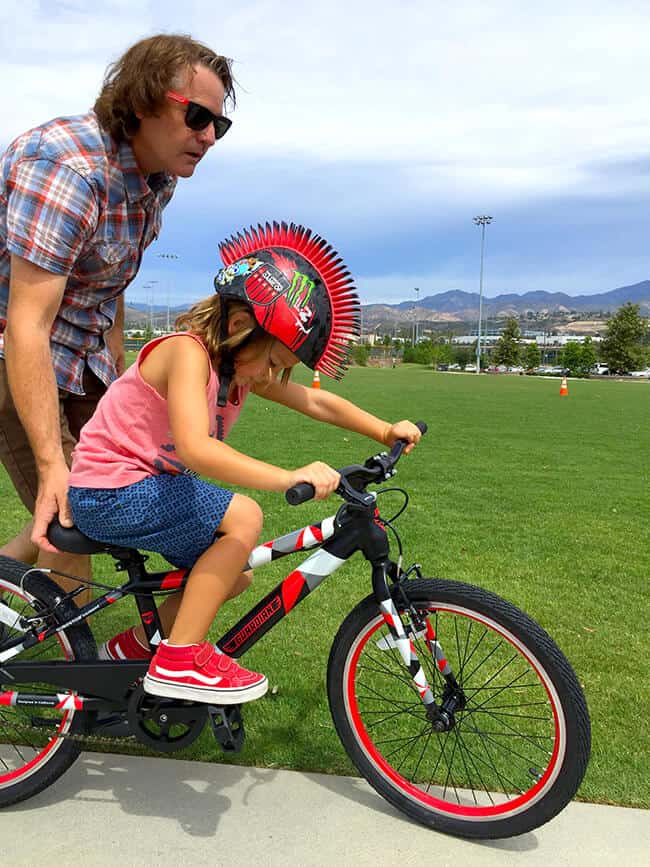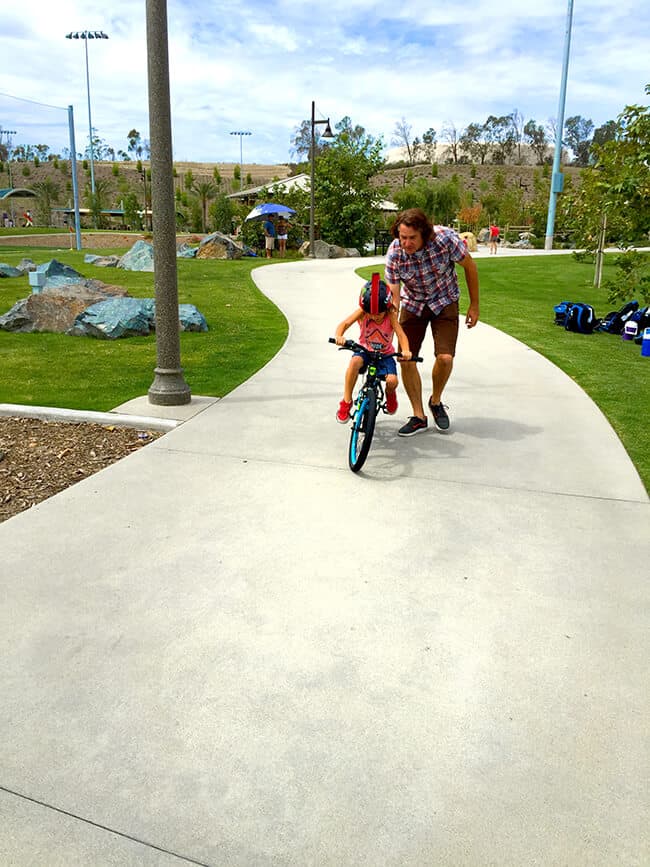 wow...that was quick!!! in just a few minutes, he was riding the bikes like a pro. no training wheels for this guy.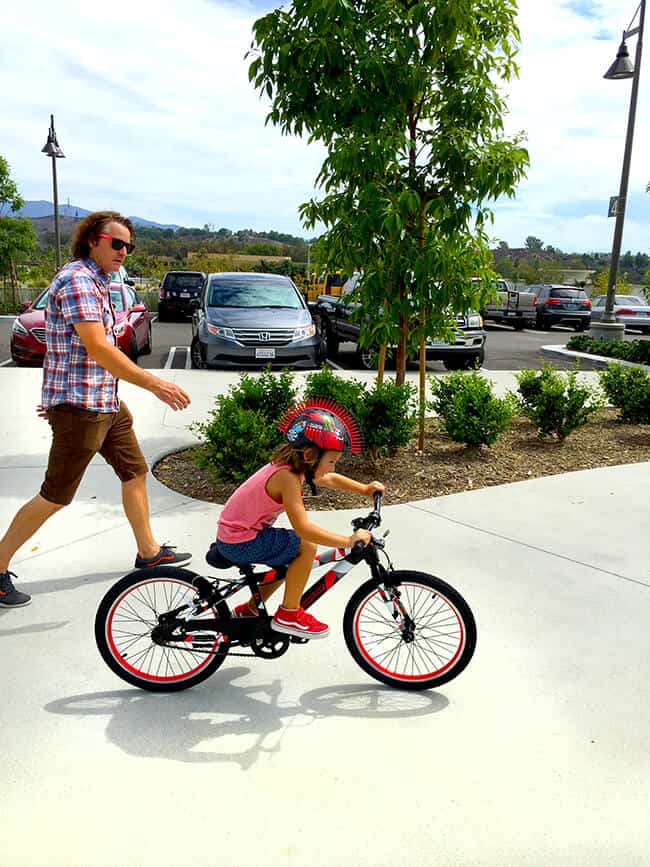 Vann was beyond excited and already has asked us to get him the red/black Guardian Bike. he even tried to take the demo home.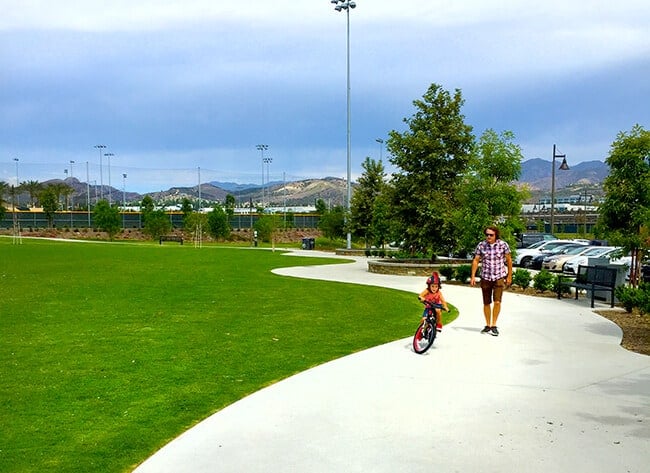 i am sold on these awesome bikes. one will definitely be on Vann's Christmas list. Guardian Bikes will be available to purchase on September 30th. head over to their website and check them out!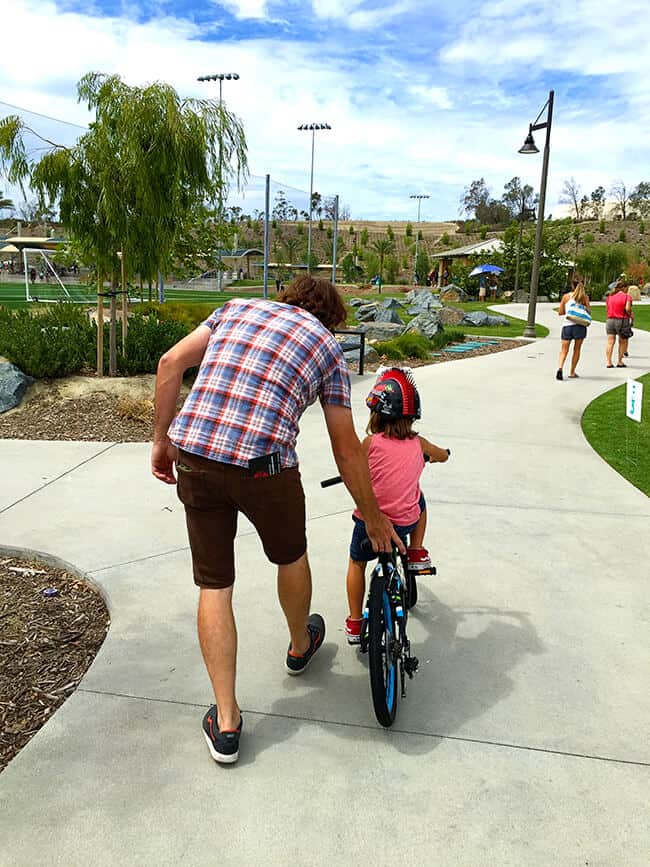 { Disclosure: This is not a sponsored post. We were invited to try the bikes out and loved them! All thoughts and opinions are my own. }