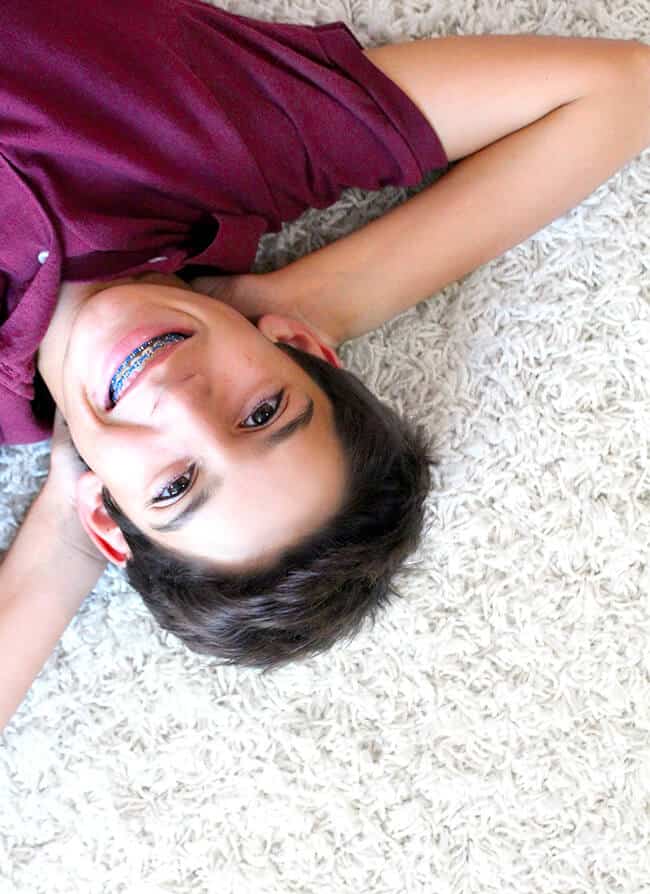 at our house, we are carpet lovers. although we also love hardwood and tile, when we bought our home, any room that we would be spending a lot of time in was carpeted. my husband always said that he didn't want to have to walk on cold tile or hardwood when he got up in the morning...so of course, we made sure that wouldn't happen. we love our carpet so much, that i have partnered with the Carpet and Rug Institute to bring you this post. having carpet has made our home feel warm and inviting, and also quieter. you should of heard the echoing before we put in the carpeting. (keep reading to see how you can enter to win $500!)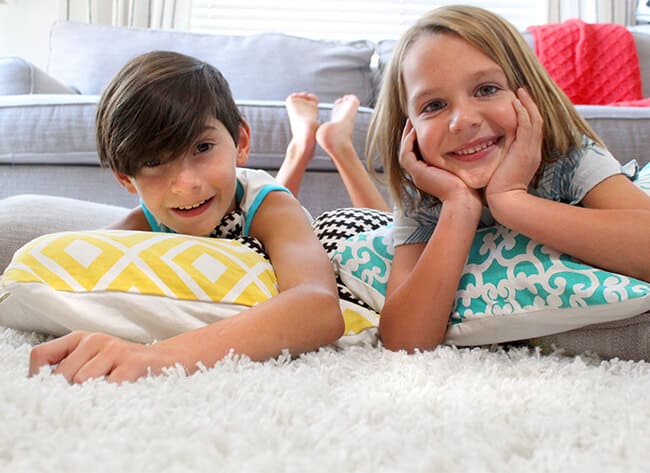 we have carpeted the second story of our home a couple of times since we bought it, as our needs have changed as our family has grown. we started off with light colored carpet, which is my favorite. but once we had kids, a dark brown variegated color was a better choice. it sure doesn't show all the dirt my boys and hubby bring in. and we like it thick and soft as we spend lots of time laying and playing on it. we love watching television together on the weekend nights, and piling the pillows and blankets on the floor to watch movies. the boys also spend hours sprawled out on the carpet playing cars and blocks. its great to have some comfy carpet to relax on....and with the baby coming, it will be nice to lay a blanket down and let her play. we got the thick padding, so it's nice a soft.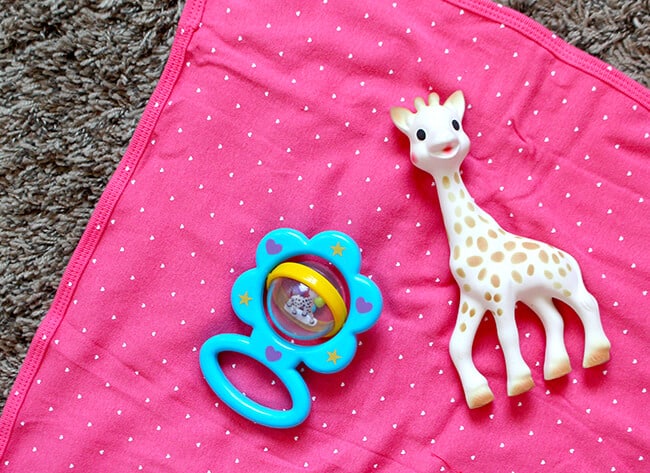 even our kitties love it.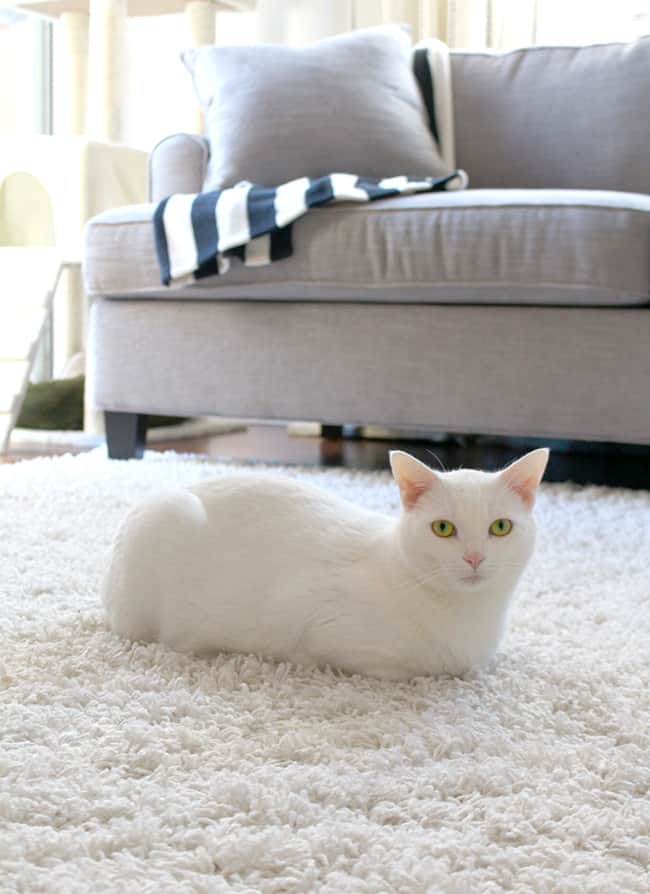 our bottom floor is hardwood, but in the living room we have a gigantic white area rug, which I love. white is my fave, but with three boys, i couldn't carpet the entire house with it, so the area rug was a good compromise. this area has the least foot traffic, and even though i do let the boys play here, it has been really easy to keep clean. actually, carpet is really easy to clean...especially since all you have to do is run the vacuum. i love vacuum streaks! and did you know that studies show carpet actually captures allergens?!! i also make sure to spot clean it here and there, and then have a professional carpet cleaner come once a year to keep them looking new.
we pretty much play on our carpet everyday. my two youngest boys love there toy animals and cars. they will play for hours. i can give them a roll of wash tape and they will make roads and areas for the cars and animals. it's pretty cool to see what they create.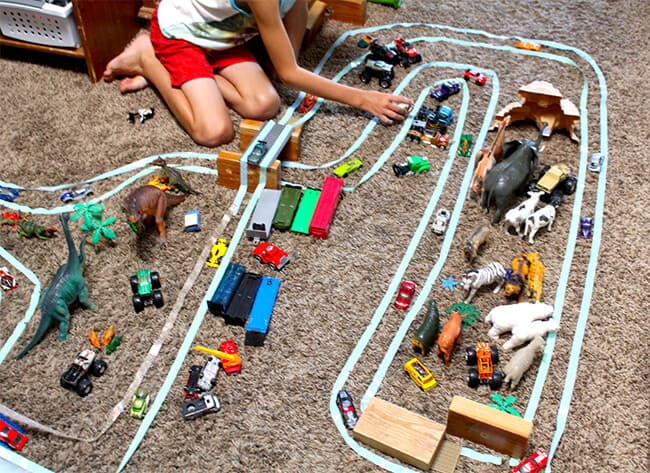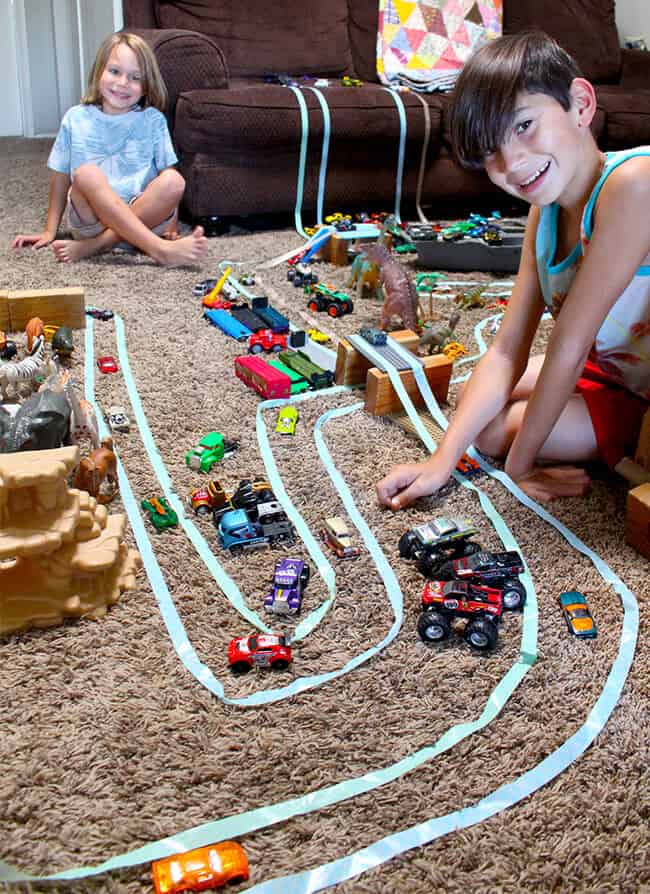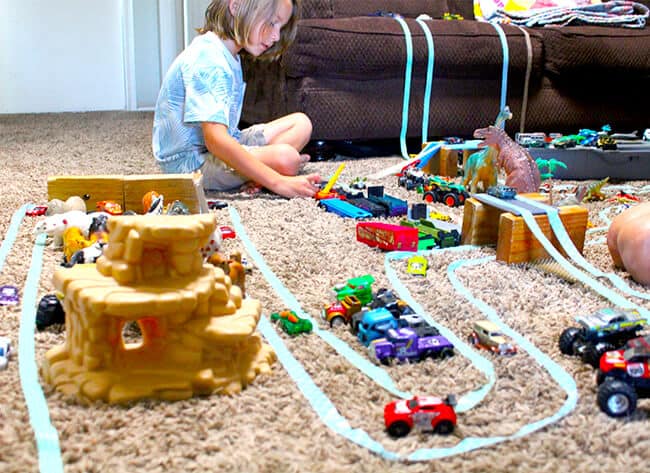 you can also make carpet game boards using washi tape on the floor. tic tac toe is one the boys' favorites.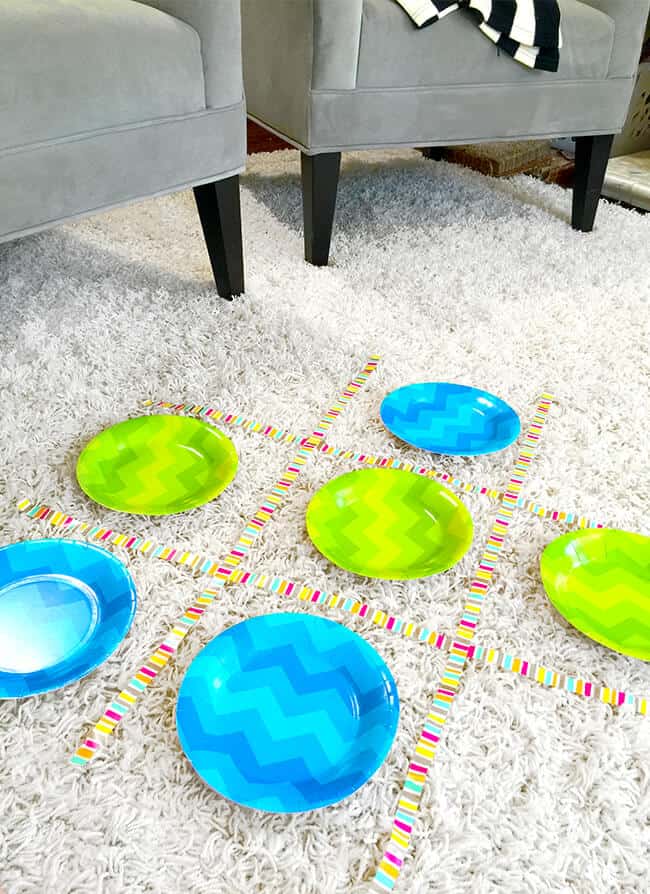 i even let my boys practice their skateboarding tricks on the carpeting. they use a board without wheels to practice their balance and to get the hang of tricks before trying them out on the cement. it's so much safer – and as a whole, carpet helps reduce slips and falls and minimizes injuries.
as you can see, we get a lot of use out of our carpeting....and i wouldn't have it an other way!
do you love carpet as much as we do? please share your "Beauty of Carpet" stories in the comments below.
You can win a $500 Visa Gift Card
to celebrate our love for carpet, The Carpet and Rug Institute is giving away a $500 Visa Gift Card to one lucky reader! Head over to visit the Carpet and Rug Institute and use the Rafflecopter widget at the bottom of the page to enter for a chance to win! What's a great prize!
{Disclosure: This is a sponsored post written by me on behalf of The Carpet and Rug Institute.}