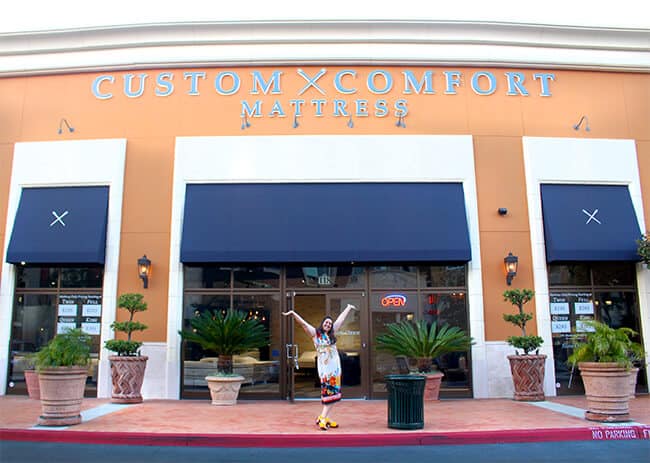 it's hard to believe that my husband and i have gone through two mattresses in the past two years!!!! it's not like we were doing anything abnormal on them LOL. they just weren't the quality we thought we were getting in a mattress. it didn't matter that we spent well over a thousand dollars on each of them. it didn't matter that we bought them at a popular warehouse store that you probably shop at on a regular basis. it didn't matter that we turned the mattress every couple months. nothing mattered. about six months after we got each of the mattresses, they started to get uncomfortable, developed a very noticeable hump in the middle and a dip where each of us laid.
we had already made plans to take back our mattress, yet again, when Custom Comfort Mattress invited me to learn about, try out, and pick out one of their mattresses to see for myself the quality of their mattress. OF COURSE the answer was yes, yes, and yes. obviously i haven't been very successful in the past when it comes to picking out a great mattress. my husband and i have tried going mattress shopping in private stores, but the sales people seemed to only be good at selling, not really knowledgeable on what we needed. we then became overwhelmed with the purchases and headed over to a major warehouse store and purchased them there. we figured that this warehouse store only sold the best-of-the-best, so how could we lose???
we DID LOSE!!!! lots of sleep that is.
once the mattresses started to sag, we could only lay down for short periods of time before our backs ached. our sleep was restless, and a large hump in the middle of the bed made us sleep hanging off the side of the bed to get relief. this is not how anyone should have to sleep.
so, my hubby and i had a date night at Custom Comfort Mattress and learned about what makes a great bed and why. WOW...you would never think that learning about mattresses could be so cool...but it was very interesting...and exciting! after a very informative consultation, i am 100% confident that Custom Comfort knows their mattresses and how to make great ones.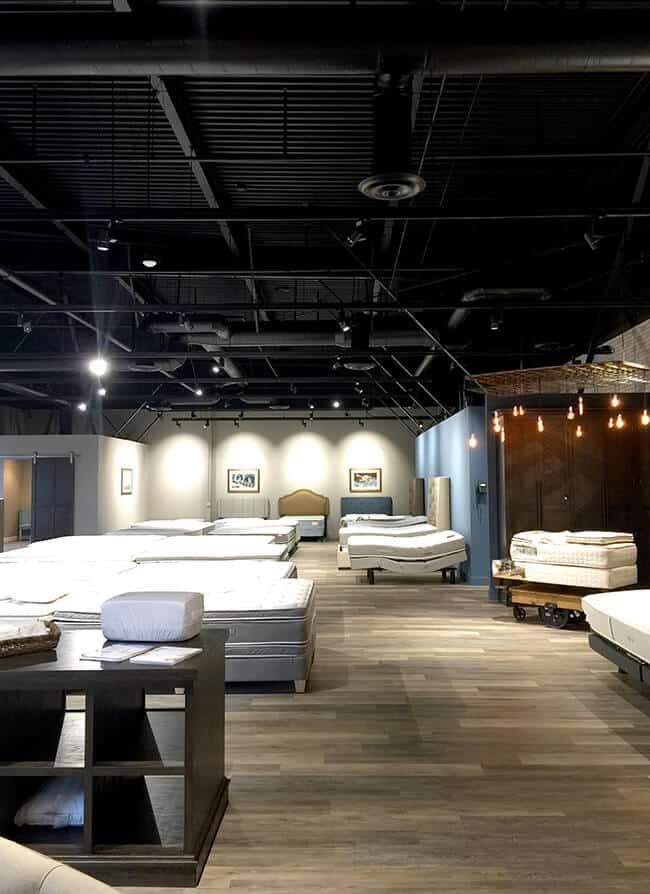 we had a personal consultation at their brand new Bella Tera location in Huntington Beach. anyone can have a consultation to try out their mattresses just by calling and setting up an appointment. so don't be shy and call if you are interested. this brand new store was pretty nice and didn't feel like any mattress store i've ever been to. it was warm, homey and easy to navigate. i loved the vibe it had.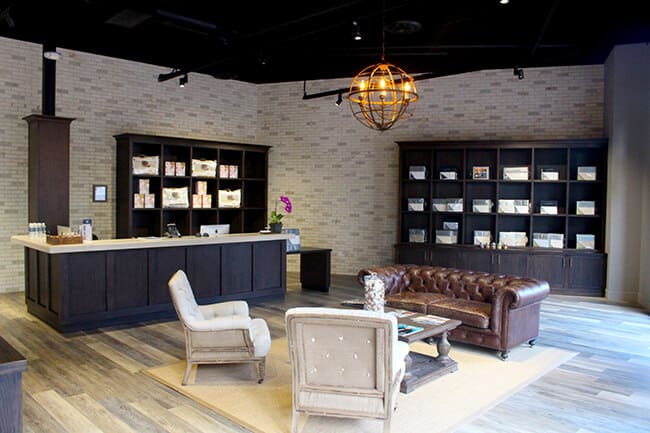 right away we got to learning above the Custom Comfort Mattress company. i found out that not only is this company family owned, but they make the mattresses here in Orange County. i love buying products made in the USA, and the fact that they are also made right in my community is even more awesome!
our consultant did a great job of explaining the inner working of the Custom Comfort Mattresses and the different options that are available. the are called Custom Comfort because the mattress you choose can be tailored to your specific needs from the firmness, to the softness of the topper to the kind of materials it is made from.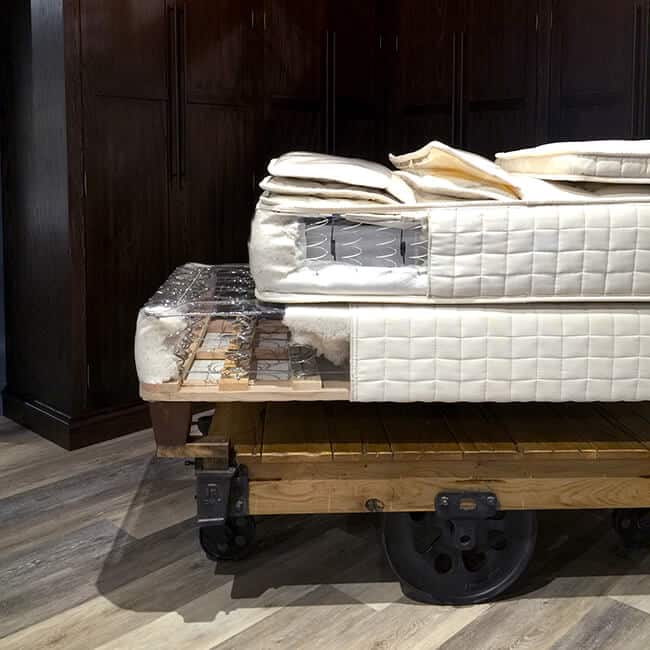 the inside of their mattress have a high quality steel spring frame, and the rest of the mattress is built around it.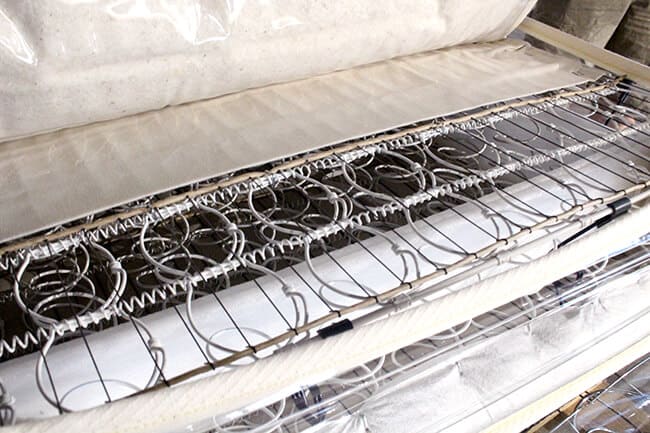 the materials are all natural because it's safer, economically responsible and makes the mattress last much longer. everything but the steel springs are polyurethane foams (i.e., egg crate) have chemicals that cause earlier breakdown and crumbling. the foam that Custom Comfort Mattress uses is soy-based, so that it is a natural and lasts longer, not to mention is made without harmful chemicals like formaldehyde.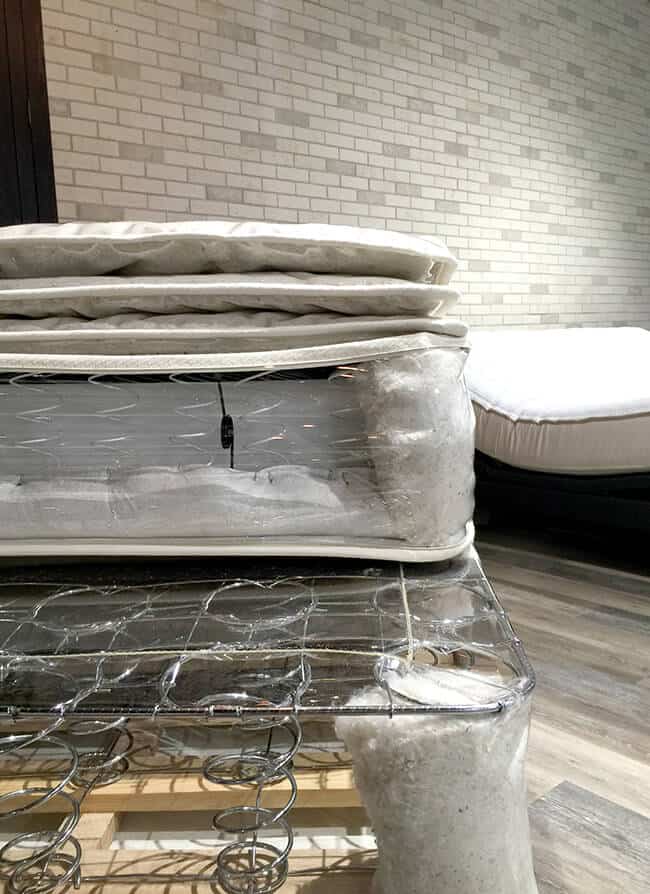 there is special layering that is specially sewn to to be extra durable and last for many, many years.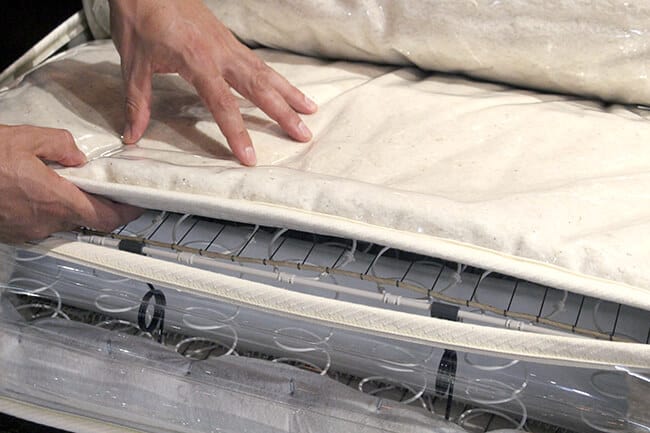 the mattress also can be made to have special toppers that can either be attached to the top of the mattress or left separate to allow rotation. you can choose anywhere from 1-6 layers of padding. we were told that 4 layers is the most popular choice.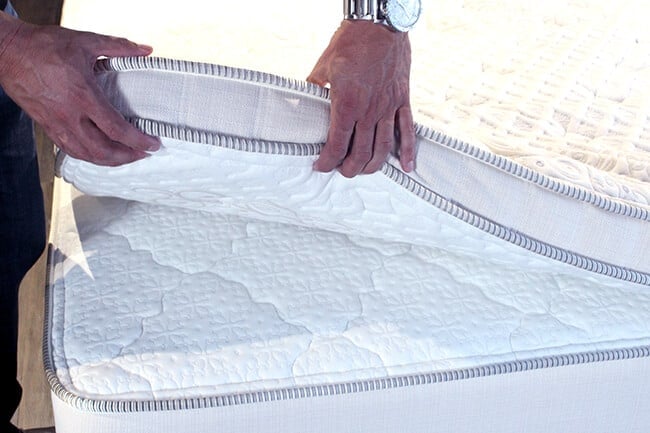 i was very impress with the high quality construction and now know why my previous mattresses have failed me. not all mattress are made the same, and these mattresses are made how they use to be made. when they were made to last
if you are at all interested in the construction of a Custom Comfort Mattress, check out this video i took.
Custom Comfort Mattresses comes in a range of price points and has different collections for their different types of mattresses. i invite you to visit their website to see the different Custom Comfort Mattress Collections for yourself.
they have very reasonably priced mattresses....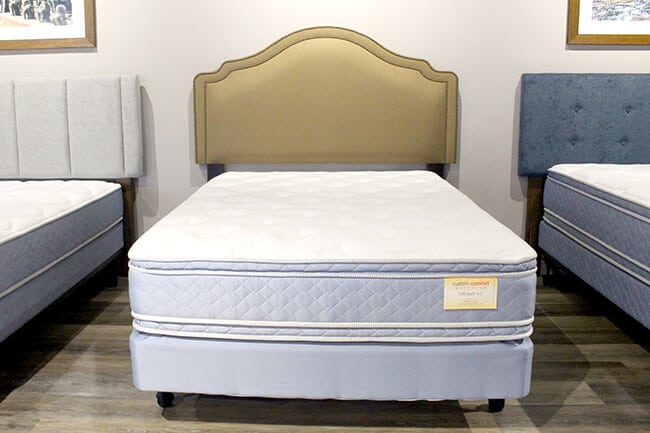 to mattresses with memory foam....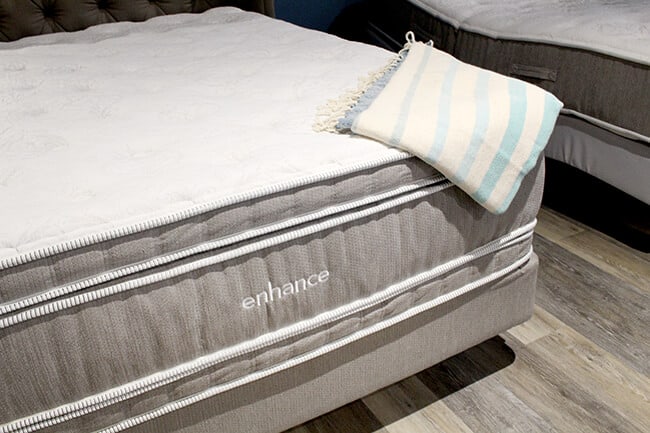 to mattress with just a few layers of padding...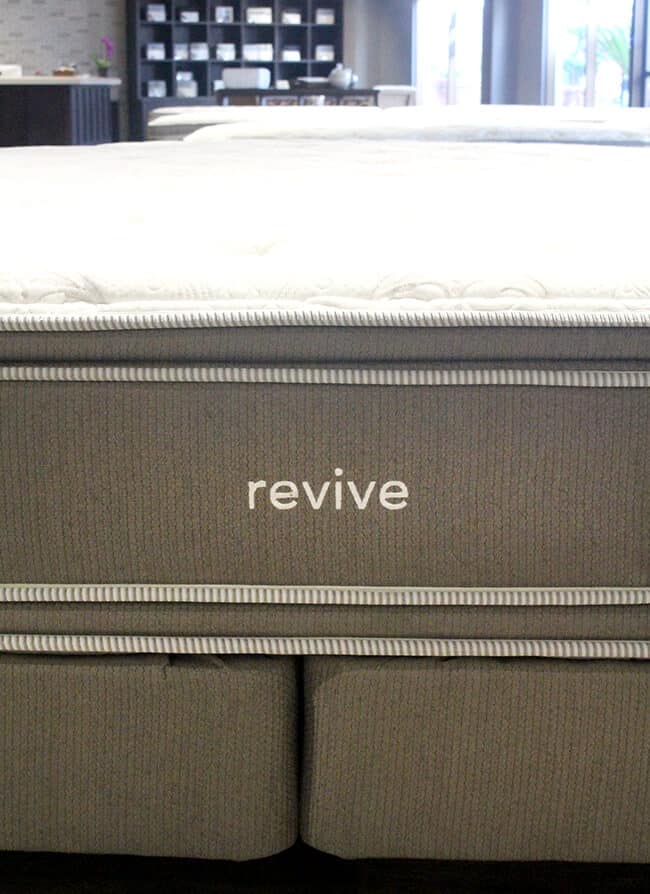 or 5 layers of padding...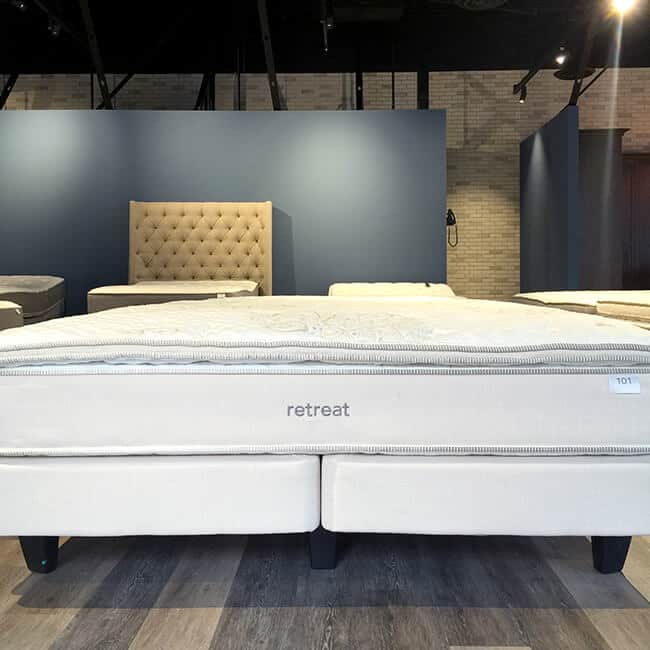 to this very special Legacy Collection that is one of their luxury collections.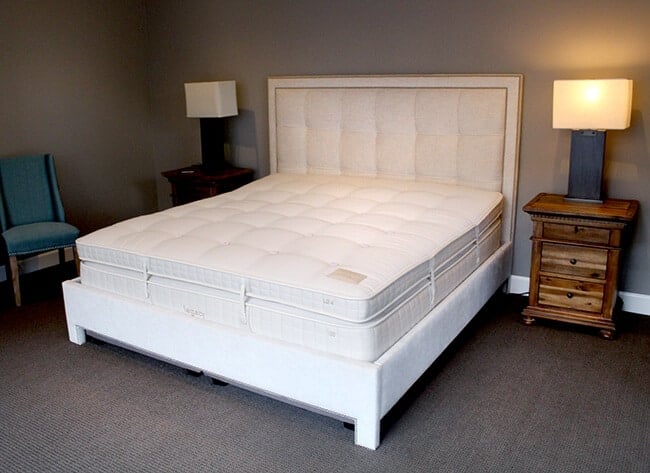 they also have adjustable beds, and Talalay Rubber Latex beds that are great for those who have allergies.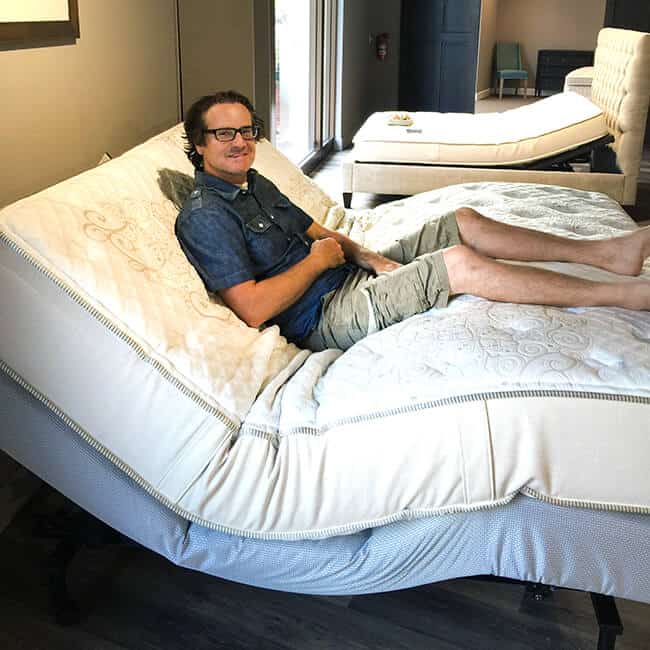 Custom Comfort Mattress even makes custom sized mattresses. check out this enormous 8 x 8" Bel Air King. i have also heard that they can make round mattresses, and have made special unique mattress for many people including famous celebrities.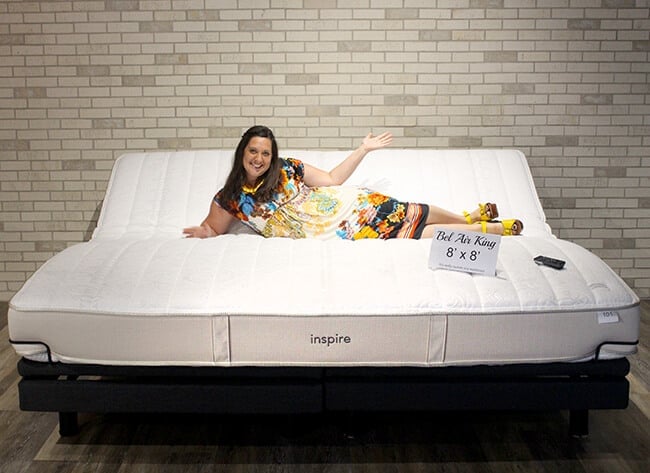 finally, there are pillows. you can't forget about those. a good mattress is just part of the sleep puzzle. a pillow that fits your needs is also a big part of it. Custom Comfort Mattress also sells many different types of pillows and will help you pick one that is right for you by doing a pillow test.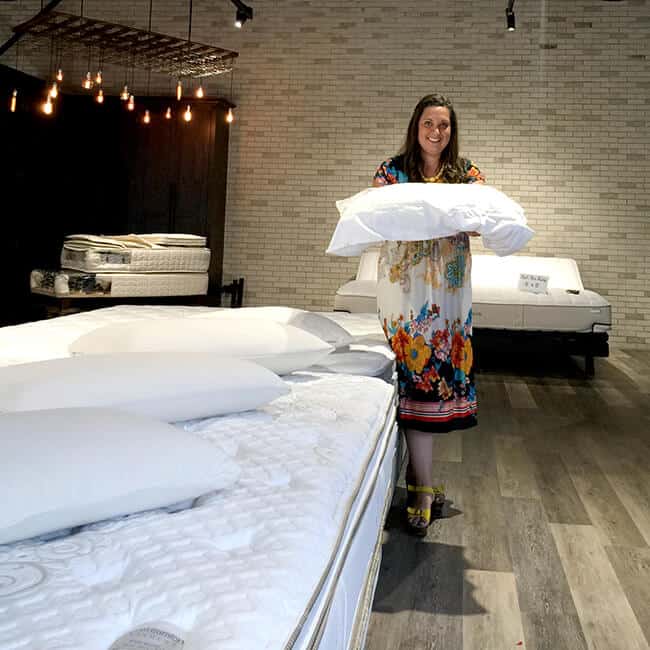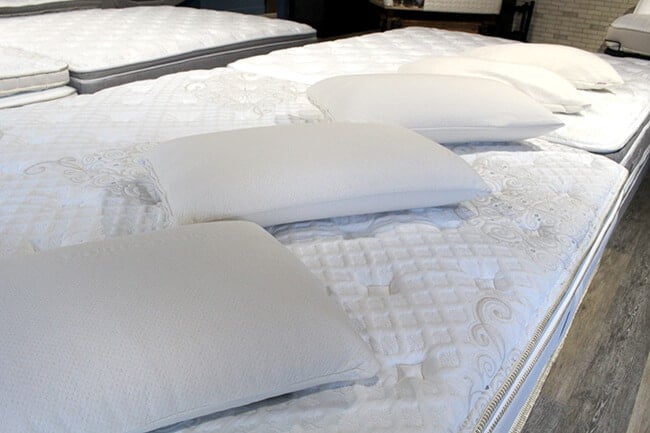 i really, really liked the pillow that was 50% latex and 50% natural filling. a pillow that felt like no other pillow i have ever laid on. i was told that this was the most popular pillow, it was so intriguing that i bought three of them. this may result in a whole new world of amazing sleep. i sure hope so!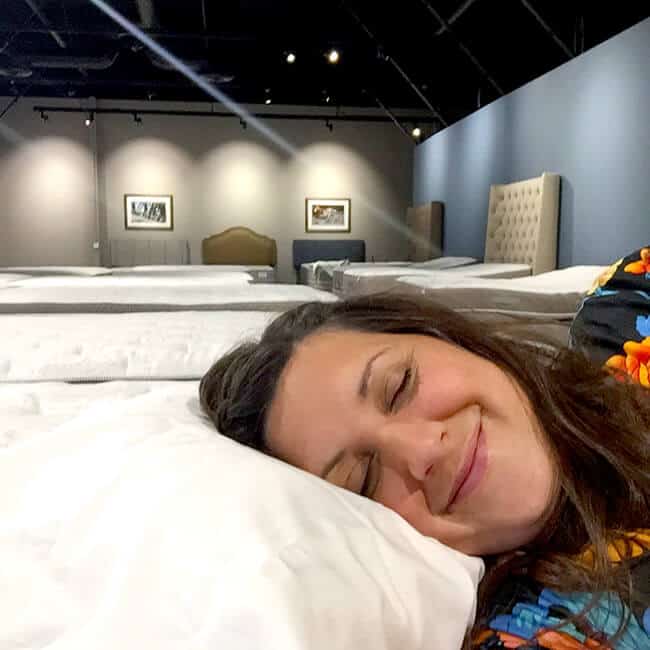 you may think that finding a mattress is very stressful.
that can be VERY TRUE, speaking from experience. but we had a pressure-free, enjoyable evening choosing ours. it actually made a rather enjoyable date night! what is more relaxing than an evening without kids, laying on comfy mattresses. we may have even nodded off for a few minutes...we were so relaxed. it was like sinking into a cloud. even if you haven't thought about getting a new mattress, it doesn't hurt to check them out. and it could make a cheap date night....unless you end up buying one!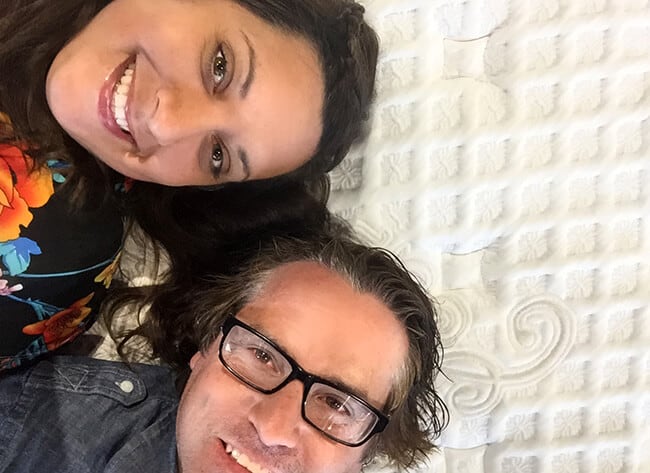 here is the hubby laying on the mattress we loved the most. i'll give you a hint...we chose a pretty soft mattress with 5 layers of padding.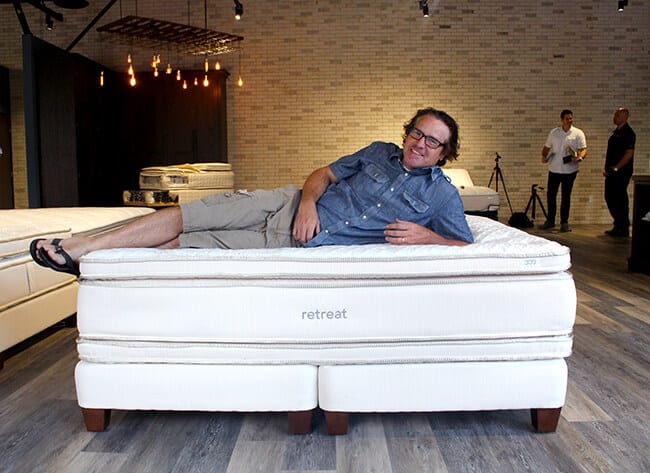 i can't wait for my new mattress to arrive, and to give you a review on how we are enjoying it. will we truly be getting a better nights rest? i will let you know! the Custom Comfort mattresses can be delivered same day or just a few days later if you picked out some special custom options. your mattress will be completely set-up in your room ready for us to get some sleep on it. WE CAN'T WAIT!!!!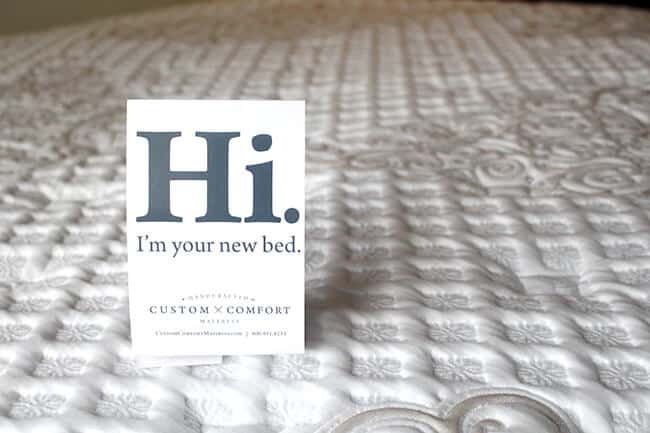 { Disclosure: This is not a sponsored post. I received a complimentary mattress to facilitate this post. All thoughts and opinions are 100% mine. }