This is a sponsored post written by me on behalf of Chobani. All opinions are 100% mine.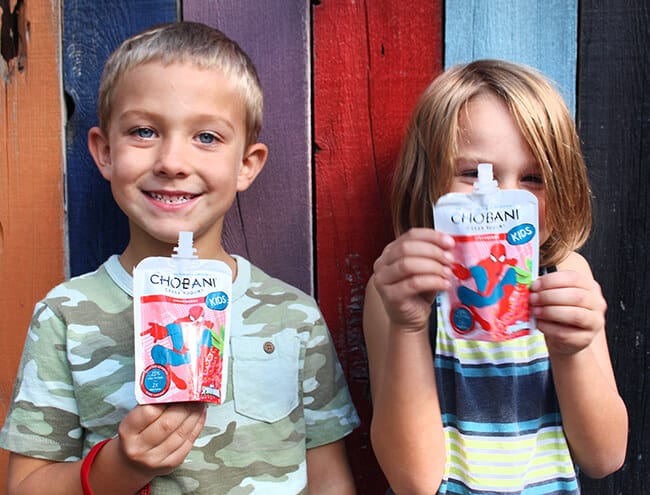 Once a week, I try to let my boys have playdates after school. With that comes snacks. It seems that when my kids have friends over, there are non-stop trips to the pantry and fridge. These kids are little balls of energy and they need fuel to keep them going. so, what do I feed my boys and their friends that is both healthy...but also exciting and cool? I don't want my boys and their friends to think I am a boring mom...or don't have good food in the house. This week, it was Chobani Kids® Greek Yogurt to the rescue, and it was a big hit! All the kids loved it, and I loved that it's mom approved. Check out the Chobani Kids Savings.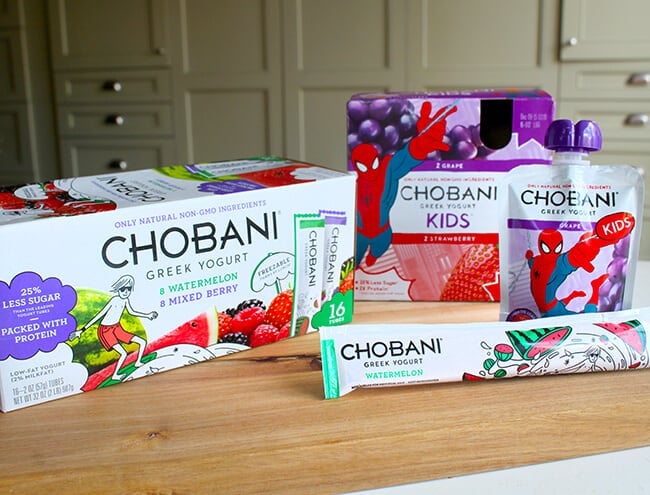 Chobani Kids® Greek Yogurt Pouches are a great option for snacks, school lunches and even breakfast on-the-go. My kids are always wanting me to buy them the cartoon character yogurts, but when I see all the bright colors and artificial colors, it turns me away from buying them. I was excited to find Chobani Kids® and Chobani Tots® Greek Yogurt Pouches have packaging that features Spider-Man, Doc McStuffins and Winnie the Pooh, created in partnership with The Walt Disney Company's Magic of Healthy Living Initiative, but WITHOUT the artificial colors or flavors. They comes in dual-flavor 4 packs in three flavors my boys love. strawberry, vanilla + chocolate and grape. They also provide 2 times the protein and 25% less sugar compared to the leading kids' yogurt.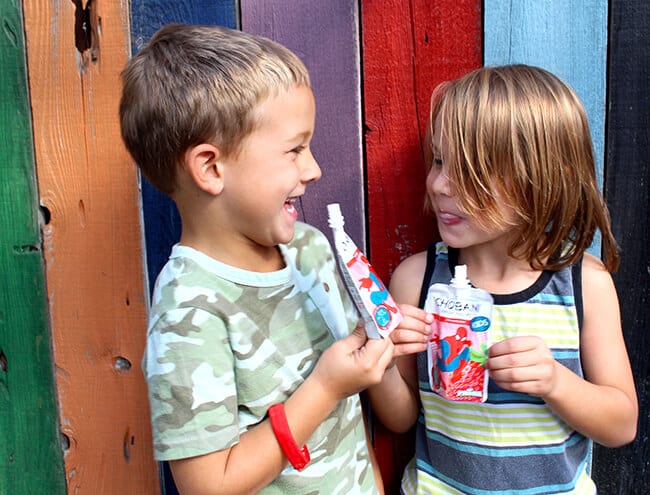 My son thought I was giving him and his friend the most awesome snack. They didn't even care that the yogurt pouches are healthy...containing real fruits and vegetables, and nothing artificial. Chobani Kids@ only has natural ingredients, no preservatives or artificial colors or flavors, something that is especially important to me. Also, they all contain less than 5% lactose, are gluten-free...a great option for kids with allergies. Plus they have live and active cultures and probiotics, that are essential to digestive health.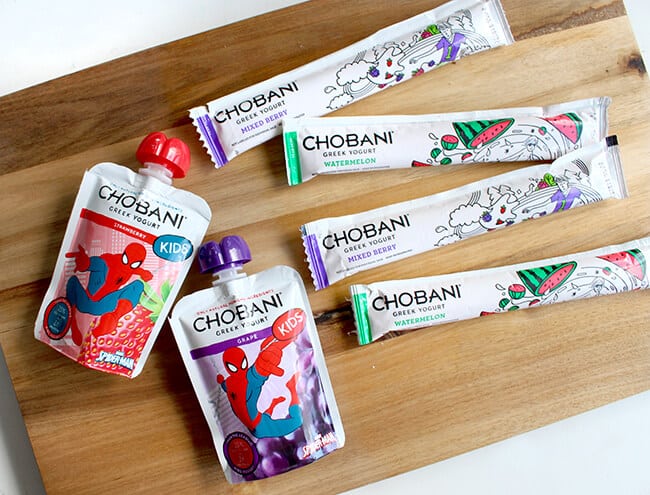 When the older boys saw the younger boys enjoying the yogurt so very much they had to join in the fun as well.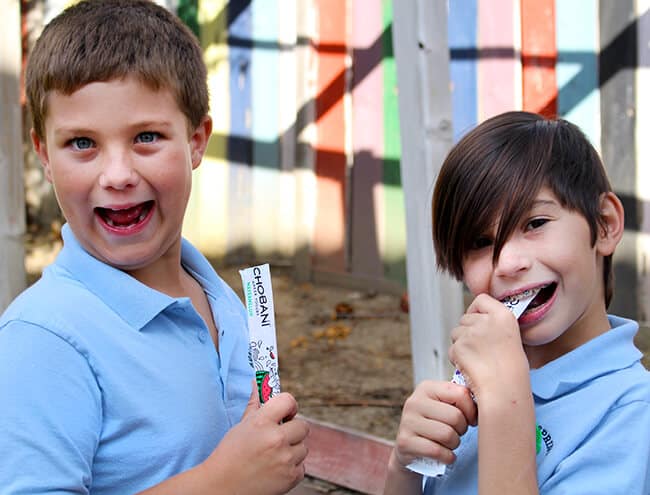 They chose the Chobani Kids® Tubes in watermelon flavor. The tubes come in some great flavors as well, such as banana, strawberry and also joining the Chobani Kids® family is new Chobani Mixed Berry Tubes. All of them providing a protein packed punch to lunch boxes and on-the-go snacks. Each 2-ounce tube provides 5g of protein, compared to 2g for other kids yogurt.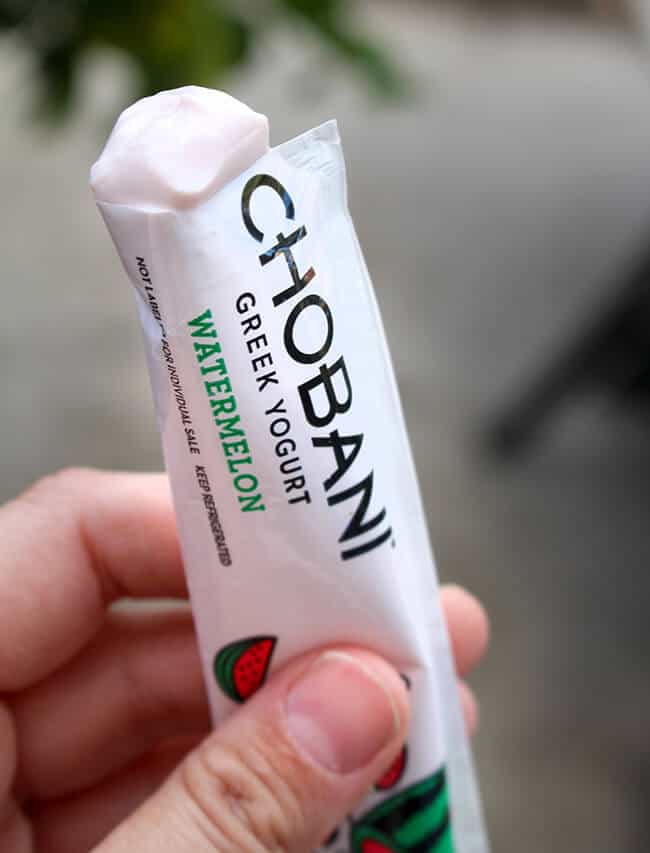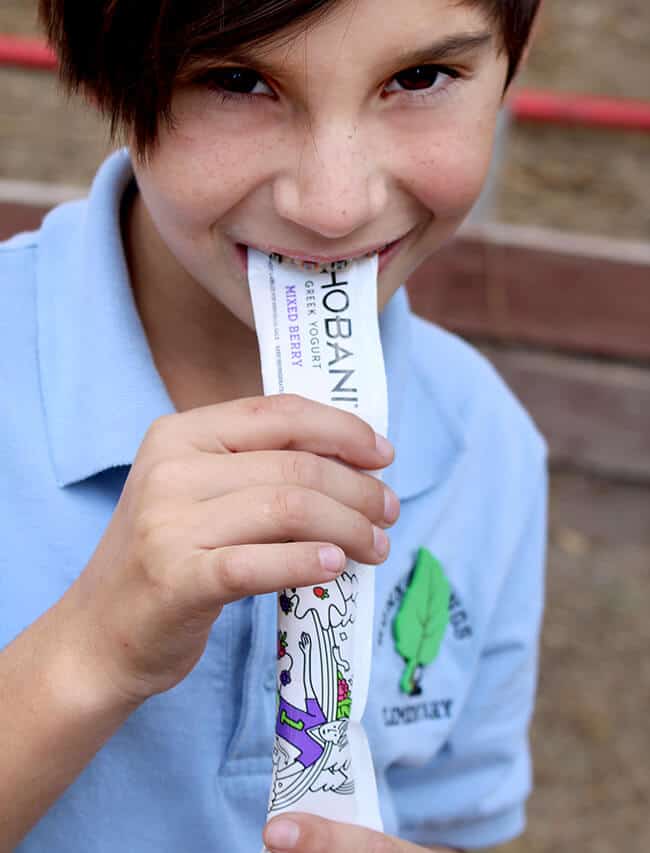 I am very excited to add the Chobani Kids® Yogurts to my weekly shopping list. I already struggle trying to find food that my kids will eats, so I am excited they like these so much.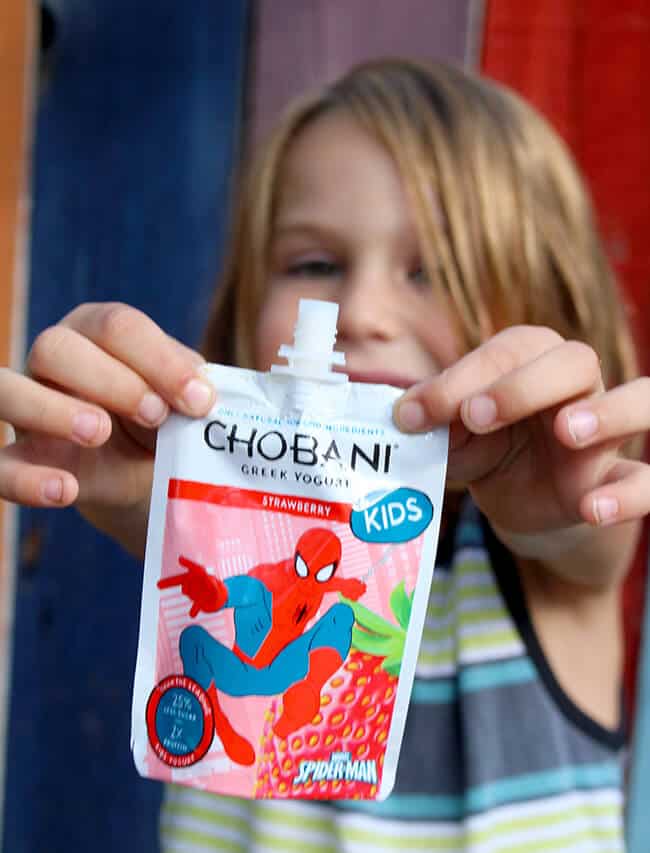 In addition the the Chobani Kids® Greek Yogurt pouches and tubes, there are also Chobani Tots® Greek Yogurt pouches, that are specially designed for babies beginning at six months. made with whole milk Greek Yogurt Tots pouches provide 12mg of omega-3 DHA. So even the littlest kids can enjoy them.
All of these great choices are available at most grocery stores and Walmart. Visit here for Chobani Kids Savings.