This is a sponsored post.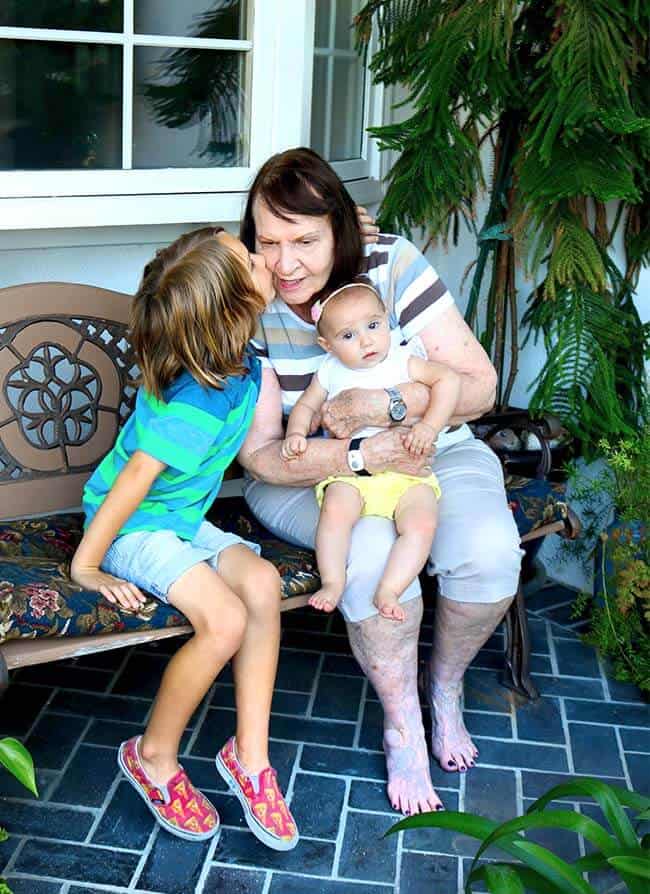 every Friday night, me and the boys...and now little baby Dani too, head over to my grandma's house for a date night. we love to go get a burger or pizza and come back and watch a movie. she is such a special person in our lives, and we love this time we spend with her. we try and get over to visit her as much as possible, but once a week doesn't seem like enough. ever since my grandpa passed away 5 years ago, she has been living on her own. when we are away from her, we always worry about her safety. that's why our family has discussed getting her a Bay Alarm Medical alert device.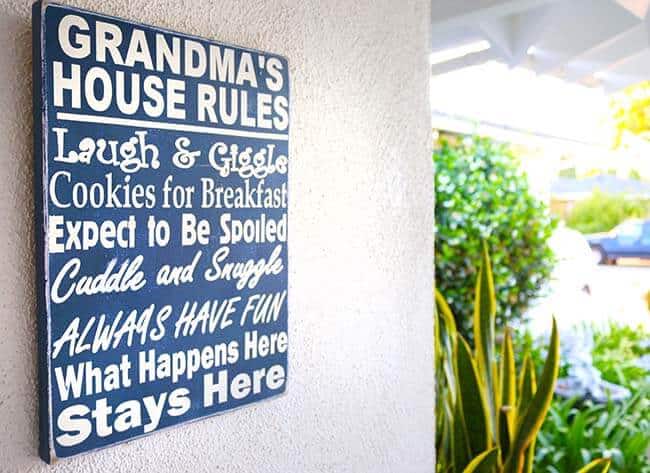 grandma is very active and on-the-go, but has suffered from many falls. it's scary. what if she needs help when she is all by herself at home. life's has many unexpected twists and turns, so everyone in the family has agreed that setting up Bay Alarm Medical for our grandma is the best way to to think ahead. hopefully she'll never have to use it, but it gives her the piece-of-mind to know that if she needs help, it's just a click of a button.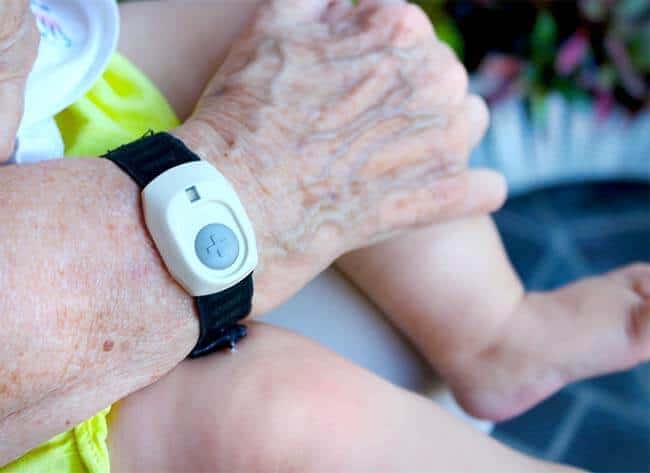 so we did it! we got grandma a Bay Alarm Medical alert device.
it arrived and was easy peasy to set up. we just plugged it into the wall and pressed the button. the Bay Alarm Medical team answered and took down grandma's information. we also filled out a card and mailed it in. that's all! she is now set up in their system.
now, when a button is pressed, Bay Alarm Medical's trained 24/7 emergency operators will be there to contact family, friends, neighbors and if necessary, local 911 emergency services. you can choose your emergency call list. in my grandma's case, her son and daughter will be called.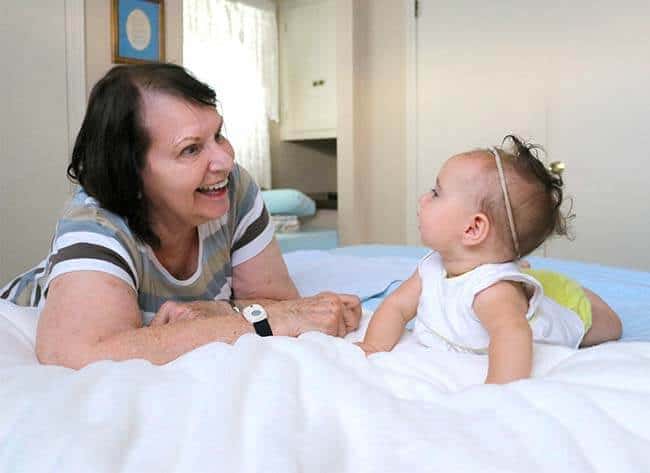 each Bay Bay Medical alarm system comes with either 1 necklace or 1 wrist button. you can choose which is best for you. Bay Alarm offers a separate a fall detection option for those who might be unable to push their button due to Dementia/Alzheimer's, strokes, etc.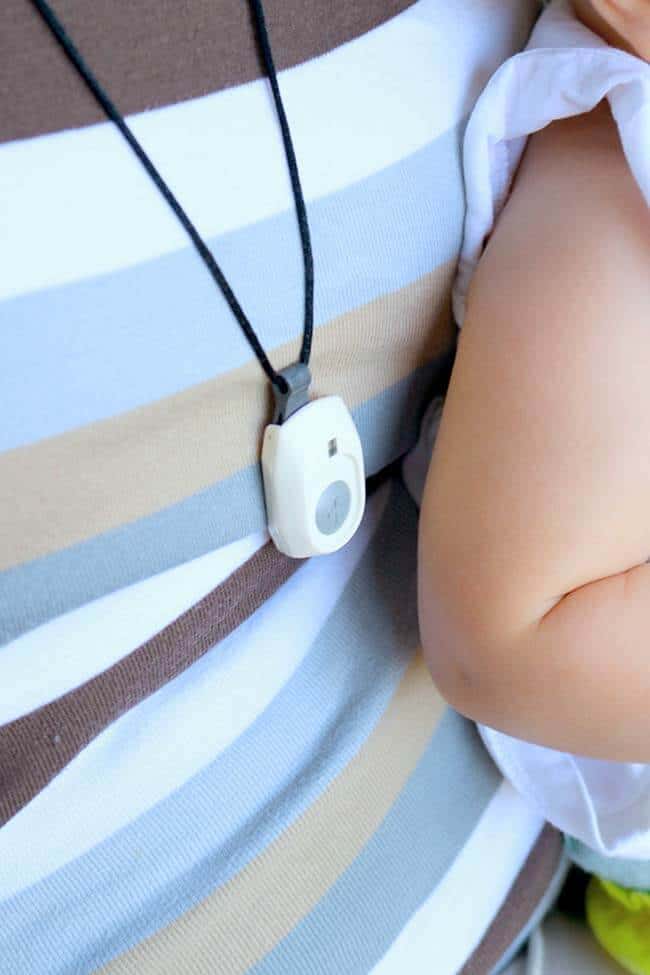 you also get a wall HELP button. the wall button should be placed near the ground in high-risk fall places such as commonly used rooms, kitchens, bathrooms, or garage.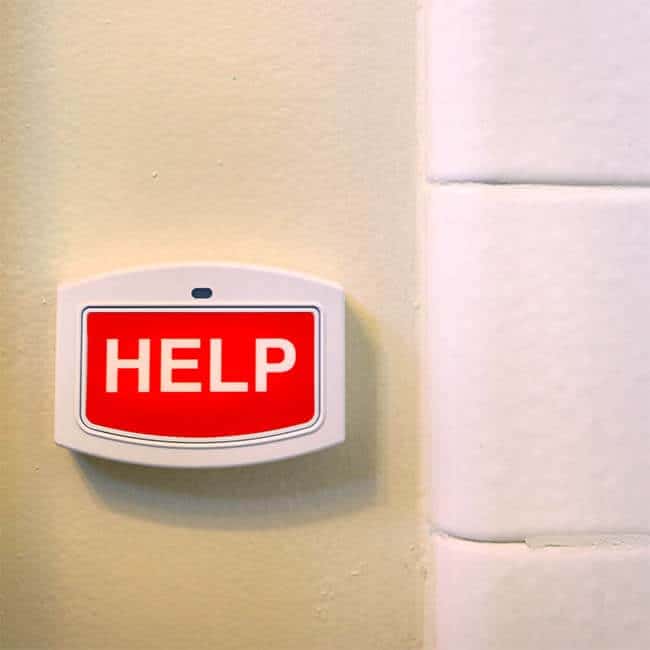 in the Bay Alarm Medical package, there is a Vial of Life packet. it is where we added grandma's list of medications, medical information and allergies. this will help emergency personnel in the event that she can't speak. we placed the Vial of Life on the refrigerator, it needs to be somewhere easy for EMTs to access.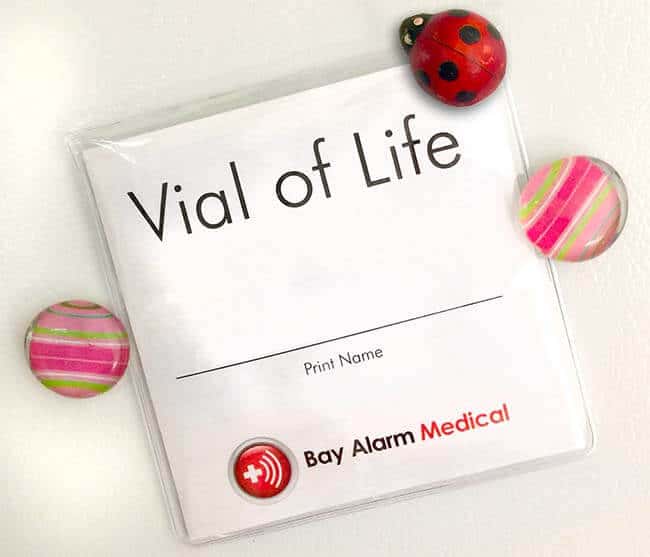 the Bay Alarm Medical devices are not meant to be worn away from the home other than the front or backyard. they are waterproof and can be worn outside. this means that grandma can still do her gardening. Bay Alarm Medical does offer a GPS medical alert device for those that may need that service.
there is also a lock box which can be placed near her home entrance that can help emergency personnel access her home without breaking the door or a window down.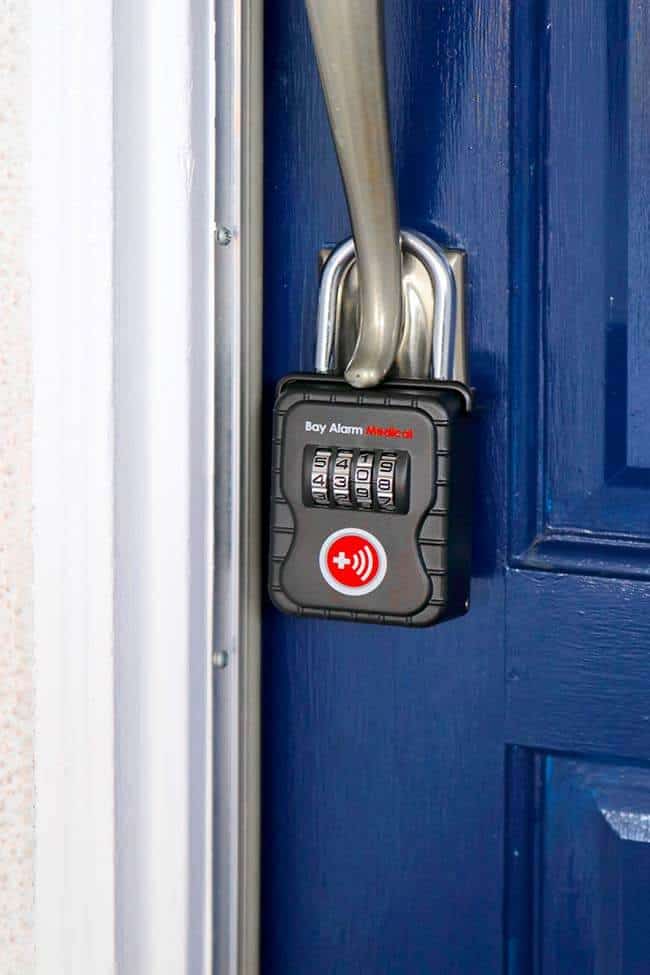 i let grandma get used to her Bay Alarm Medical for a few weeks before i asked how she felt about wearing and having it in her home. i was actually nervous to ask her because i thought i would get an answer like "i don't know why you guys think i need something like this!" but this was not the case. i wasn't expecting to hear how much she LOVED it. she realized that having a Bay Alarm Medical device in her home has not only given her family piece-of-mind, but her as well. it has calmed her nerves a bit...because she has had some falls and small emergencies in the past. just what if those small emergencies were just a little bit more serious.
this made my heart happy.
i would never forgive myself if something happened to my grandma and she didn't have the access to call medical personnel. i can tell that this Bay Alarm Medical alert device. is going to be just what grandma needs to stay independent for as long as possible. help is just a click away. i couldn't recommend it more to anyone who has aging family members or friends...piece-of-mind is a priceless thing.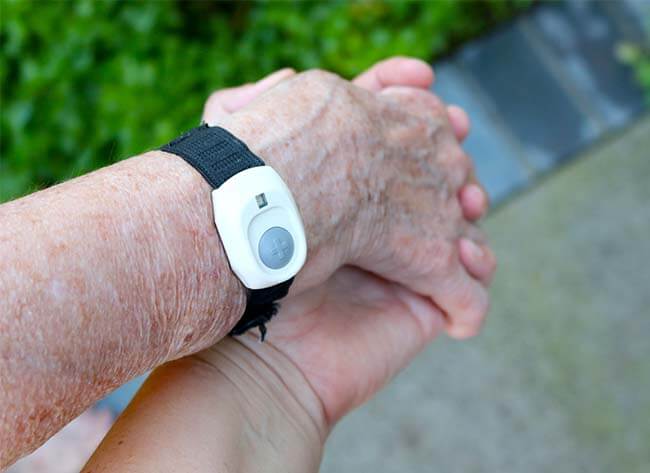 we love our grandma...she deserves the best!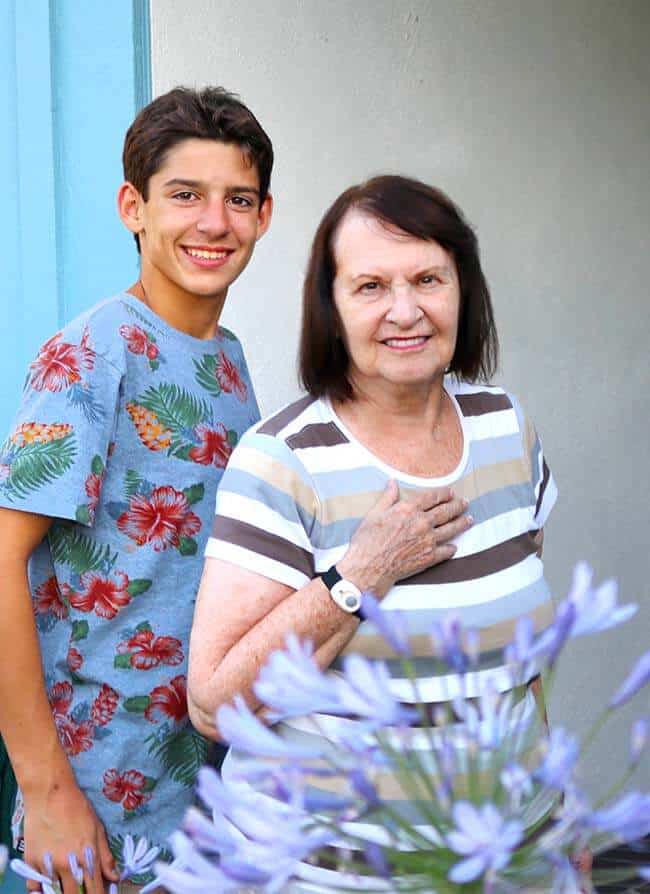 {Disclosure: This is a sponsored post. All thoughts and opinions are 100% my own. No kidding...we were already going to purchase a Bay Alarm for my grandma. I am so glad we did.}