This is a sponsored post on behalf of Angel Soft® because sometimes #SheetHappens.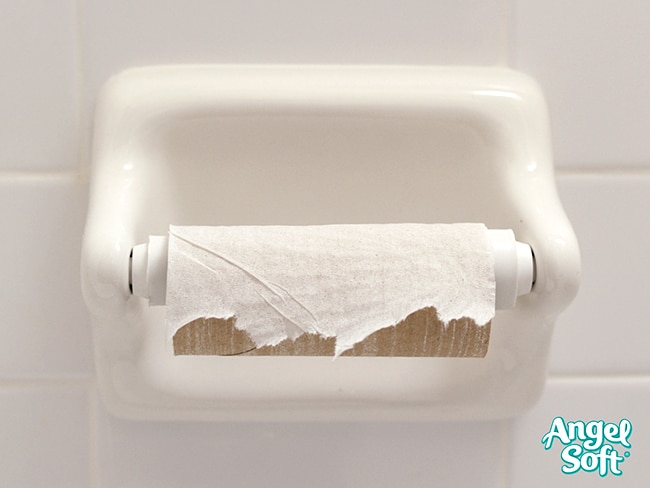 has this ever happened to you? you're sitting there and go to grab the toilet paper and….IT'S ALL GONE!
i can not tell you how many times this has happened in our home. i have three boys who gladly use the last of every roll of toilet paper, but never take the time to refill…and it's mom and dad who are left sitting there #SheetOutOfLuck.
my husband just does the phone text….yes we are very tech savvy here (wink*)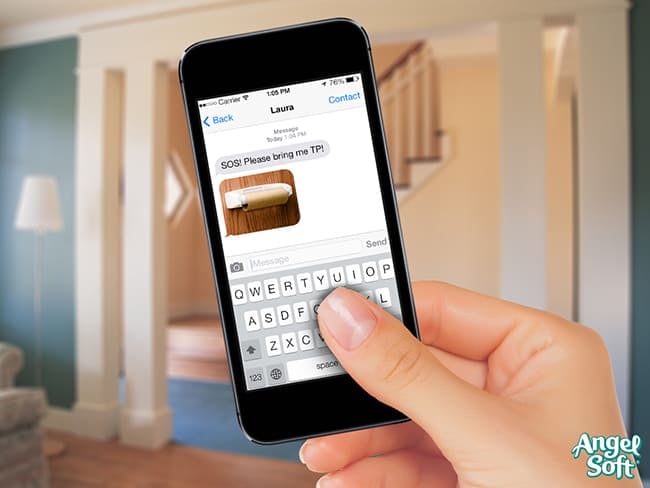 but me?…i have my little helper who still thinks that helping mama out is a game.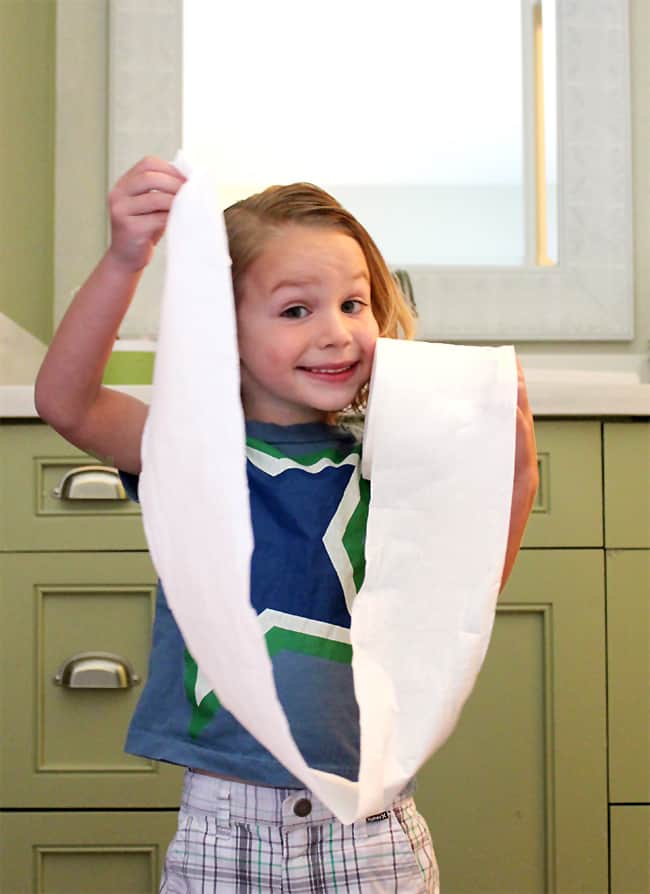 for moments like these when #sheethappens, Angel Soft@ has you covered. their rolls have 60% more sheets than Charmin, so the roll doesn't run out as fast, something i think everyone can appreciate. and if you are looking for a laugh, check out all of the Angel Soft® #SheetHappens videos…they re pretty funny.
here is one of them….
this week i am going to be heading over to BlogHer '14 to do what bloggers will be do there…actually, i am not sure exactly i will be doing. but one place you WILL find me is at the Angel Soft@ Booth (#201). there i will be filming one of my most "exciting" #sheetoutofluck moments. and i would love for you to join me there, where you can meet the Angel Soft@ Team and share your own #sheethappens moments!
{Disclosure: This is a sponsored post. All thoughts and opinions are 100% my own. }