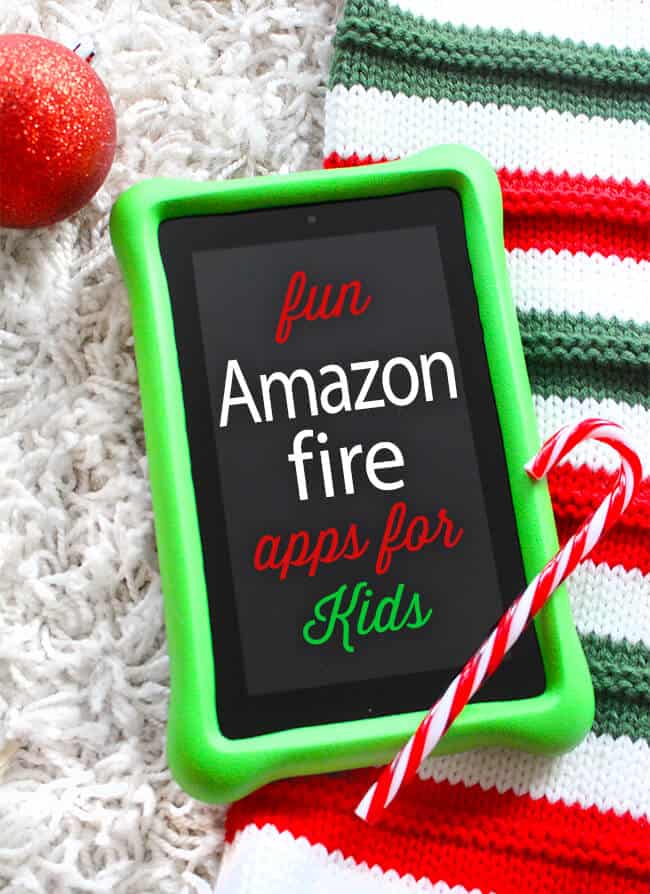 are you still looking for the perfect gift to get your kids this holiday season?  how about an Amazon Fire Kids Edition Tablet. we have been working hard with our first grader on his reading and have been looking for some additional support in our efforts. when we partnered with Amazon and learned about all the great learning games and apps that can be used with the Fire Kids Edition Tablet in addition to books and movie support, we thought it would make the perfect gift for him. it's the the ideal blend of something that is both educational and entertaining for kids. they are getting their reading assignments done over winter break while also providing some entertainment and keeping them occupied during during holiday travel.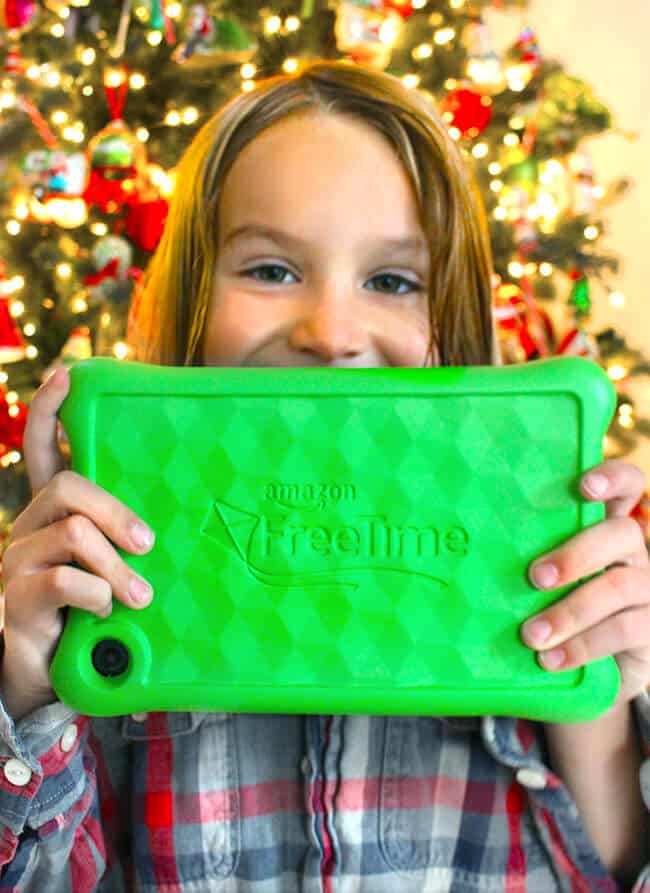 Designed with kids in mind and best-in-class parental controls, you can manage usage limits, access to content, and set educational goals. Allowing you to guide what your kids are learning and watching, you can set a goal of 2 hours of reading before the ability to access their favorite movie. You can even create personalized profiles with age-appropriate content in Amazon FreeTime Unlimited, so you can share the device across the whole family.
Features of the Fire Kids Edition tablet
the Fire Kids Edition tablet is not a toy, it's a full-feature Fire tablet with a 7" IPS display and 16 GB of storage. you can also add a microSD card for up to 200 GB of additional storage. with the Fire Kids Edition tablet, you have access to over 13,000 age-appropriate videos, books, educational apps and games.
Education Goals - with Learn First, parents can block access to games and cartoons until after educational goals are met. They can also limit kids' screen time by content type—for example, they may choose to limit videos and games, but make reading time unlimited.
FreeTime Unlimited - Amazon FreeTime Unlimited is an all-in-one subscription that brings together all the types of content that kids ages 3-12 love—including books, videos, educational apps, and games. you don't have to spend time guessing what your kids will enjoy. Fire Kids Edition includes a year of Amazon FreeTime Unlimited at no additional cost.
Web Access—With the FreeTime web browser, kids have access to more than 40,000 age-appropriate, hand-curated YouTube videos and websites.
Parental Controls - comes with Amazon FreeTime, a free app available exclusively for Amazon devices that gives parents a simple, engaging way to manage how kids use their devices, including innovative parental controls that encourage learning before play and that help manage screen time.
Shut off/Timer – Bed Time feature extends FreeTime's existing Daily Time Limit controls to ensure kids aren't staying up past their bedtimes on their device well into the twilight hours.
Camera – has a 2 megapixel rear-facing HD camera for taking high-resolution photos and 720p video, and a front-facing camera. enjoy free unlimited cloud storage for all Amazon content and photos taken with your Fire device. kids can explore their creative side with fun editing tools like adding stickers and drawings on their pictures, and parents can easily print them to hang, choose to share with friends and family, or auto-save to Cloud Drive. and remember, as always in Amazon FreeTime, kids are blocked from posting photos to social media.
If they break it, Amazon will replace it.
really! no questions asked. accidents happen, so the 2-year worry-free guarantee includes coverage for anything that happens to your Fire tablet, including electrical and mechanical breakdowns. plus it comes with a case designed for little hands, protects against big drops. the Kid-Proof Case is designed to be durable and lightweight, fit perfectly in little hands without adding unnecessary weight. they come in blue, green and pink, feel like a foam cloud!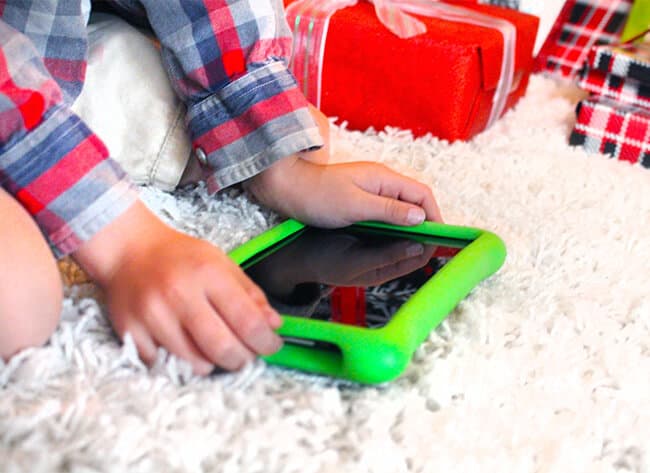 Best Amazon Fire Apps for Kids
with the Fire Kids Edition tablet, you get unlimited, free access to 10,000 kid-friendly books, movies, TV shows, educational apps, and games with 1 year of Amazon FreeTime unlimited that is included with your purchase of the tablet. here are some of our favorite apps that can be uploaded to your Fire Kids Edition tablet:
Jobi's Bistro – Jobi's BistroJobi's Bistro is a role-playing game developed for the toddler and preschool crowd. children can join the chefs of Jobi's Bistro and help them run the café. engage in tasks like preparing food and washing dishes, as well as decorating and selling cupcakes.
LEGO DUPLO Food – get your food stand ready and open for business! this toddler-friendly game allows children build and serve ice creams, cakes and burgers to happy, hungry customers like Rabbit and Giraffe. Food must be stored correctly, and at the end of the day, it's clean up time.
PBS KIDS Video – allows access to your local PBS station TV schedule. Every week, the app will introduce your child to a new "Weekly Pick," a set of fun educational videos that will engage him or her in reading, science, math and more.
PBS KIDS Games – free learning games with your favorite PBS KIDS characters. the games feature top shows, including Daniel Tiger's Neighborhood, Wild Kratts, Super Why, The Cat in the Hat Knows a Lot About That!, Sesame Street, Dinosaur Train and more. new games for kids 2-8 will be added all the time that encourage children to engage in skills related to science, math, creativity and more in gameplay alongside their favorite characters!
Fisher-Price Baby - babies learn about animal names and the sounds animals make through interacting with engaging animations and sound effects! tap or tilt the screen to set a learning world in motion! there are two levels of play to grow with baby. Designed for babies 6 mos. & up.
ABCmouse.com – a multi-award winning early learning academy that offers a full online curriculum for preschool, pre-k, and kindergarten learners. it offers more than 5,000 fun and interactive learning activities that teach reading, math, science, social studies, music and art. it helps children become fully prepared for success in school.
Sago Mini Road Trip – select a destination, pack Jinja's bags, choose a vehicle, and help her navigate her road trip. when you chang destinations, then a wardrobe change is a must; we love this implied lesson about how where you're going can effect what to wear. Players can select from six destinations ranging from the mountains to the big city. choose one of fifteen vehicles including a race car, school bus, ice cream truck and even a bathtub on wheels or a pickle car.
Super Why: Alphabet Adventures – a collection of five interactive literacy games that help build strategies and skills to master the alphabet! with each game hosted by a different Super Reader, your child will be introduced to uppercase and lowercase letters and their names, the order of the alphabet, common letter sounds and writing letters in fun and exciting ways!
Think & Learn Code-a-pillar – is a set of puzzles that aim to introduce young kids to the underlying concepts behind coding and computer programming.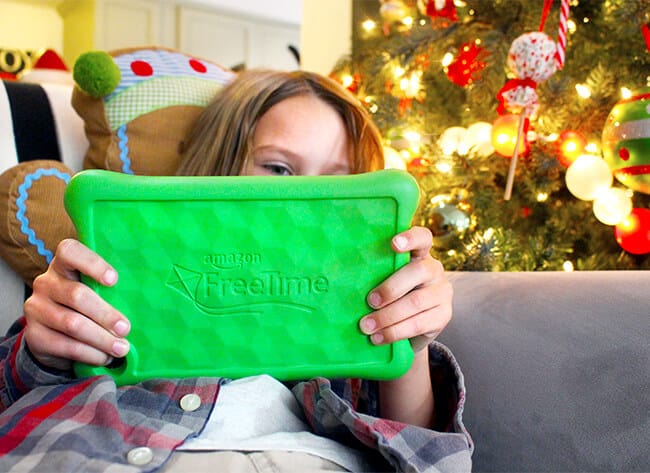 {This post is sponsored by Amazon. All thoughts and opinions are 100% my own.}