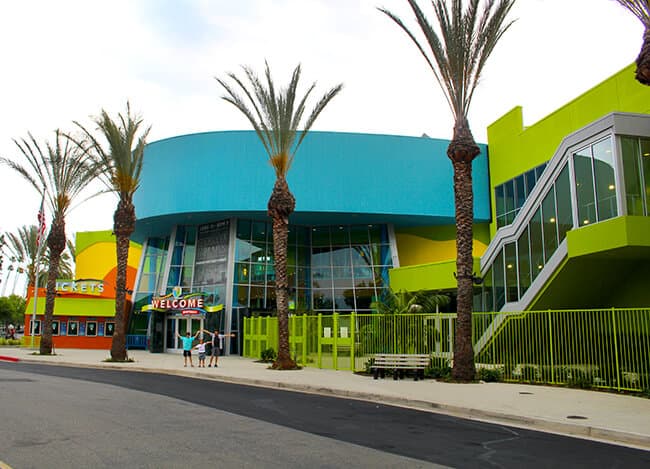 we are so excited to share with you that the Discovery Cube has now opened their amazing expansion. the Science Center is now double the size and better than ever. as you know, we have been visitors and promoters of Discovery Cube for many years. it's a popular place to visit, so this expansion was very needed. now there is plenty of room for new traveling exhibits, plus the addition of some great new permanent exhibits as well.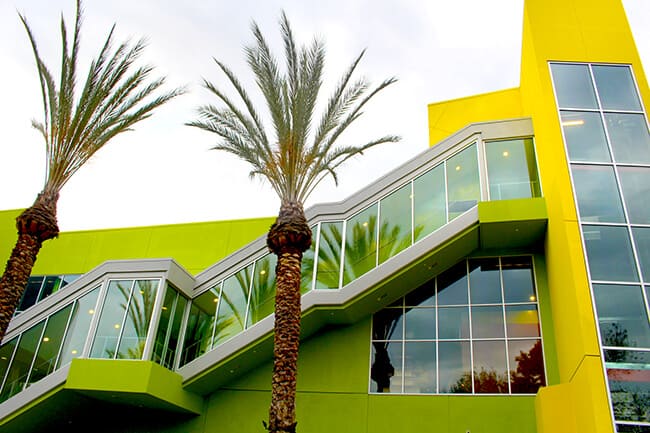 the boys and i had a chance to check out the new expansion, and are thrilled to share some of the new things you will find at Discovery Cube. you are definitely going to want to check it out yourself, but i would love to show you some of the things you will want to make sure you experience on your next visit.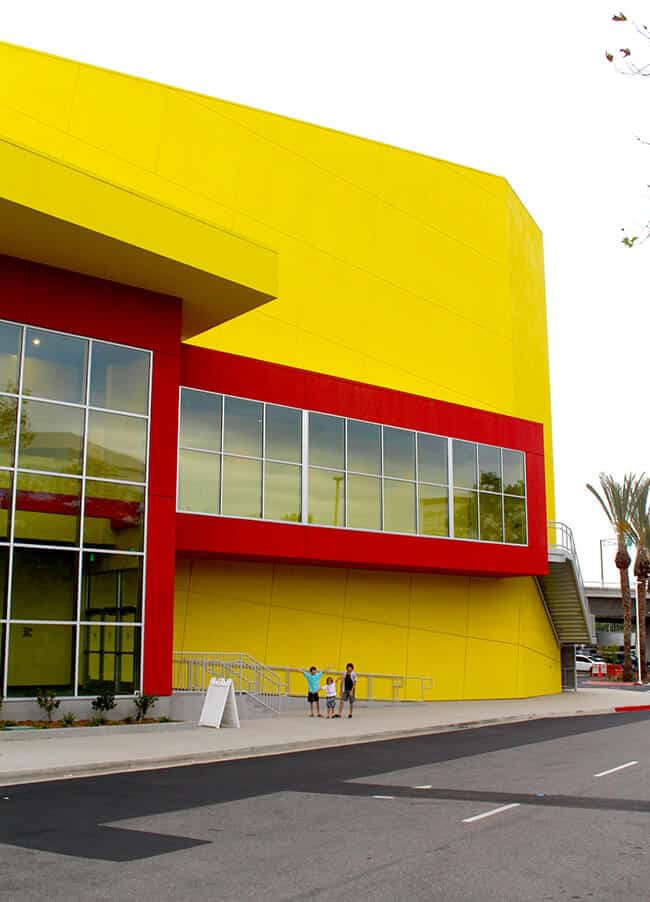 first up, on the first floor, you will find a new Water Gallery area that is full of water works exhibits. kids can try hands on experiments to see how water moves, freezes, and flows–including how it exists in our oceans, lakes, and underground.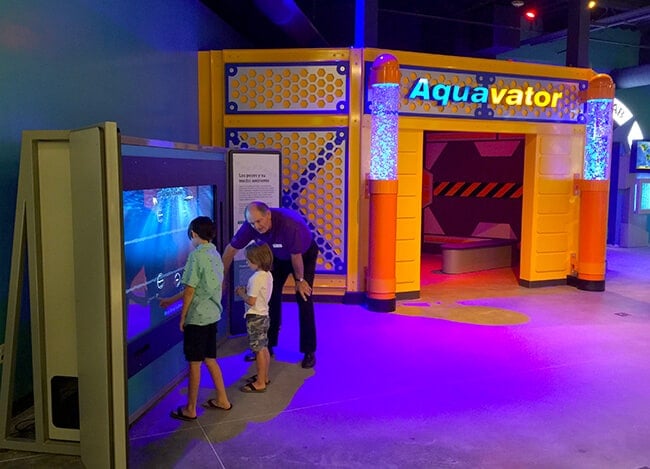 the boys especially loved this interactive exhibit showing how saltwater and freshwater affected different varieties of fish.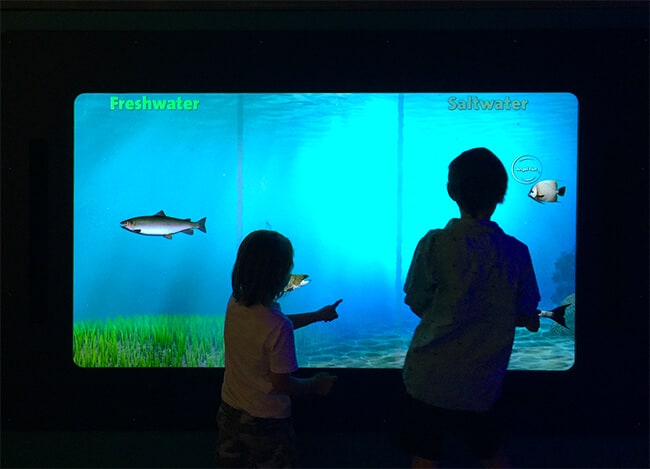 they also really were intrigued by the sea turtle tracker that showed where tagged sea turtles live on our Earth–showing their migration and travel patterns in real time.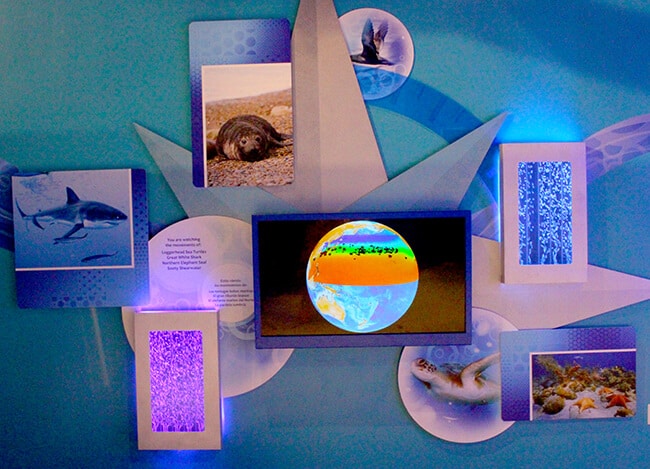 on the first level you, will also find the Peterville Healthy Kitchen, where kids can learn about healthy food choices, how to cook and modify recipes, food prep safety, and taste new herbs and spices they may not have tried before.
adjacent to the Petersonville Healthy Kitchen, you will find Discovery Cube's most exciting edition, Bean Sprouts. a new cafe that serves healthy and fun new foods. that's right, Taco Bell is no longer found at The Cube. the new food menu at Bean Spouts is awesome and really yummy. in fact, i will be writing an entire post dedicated to the cafe.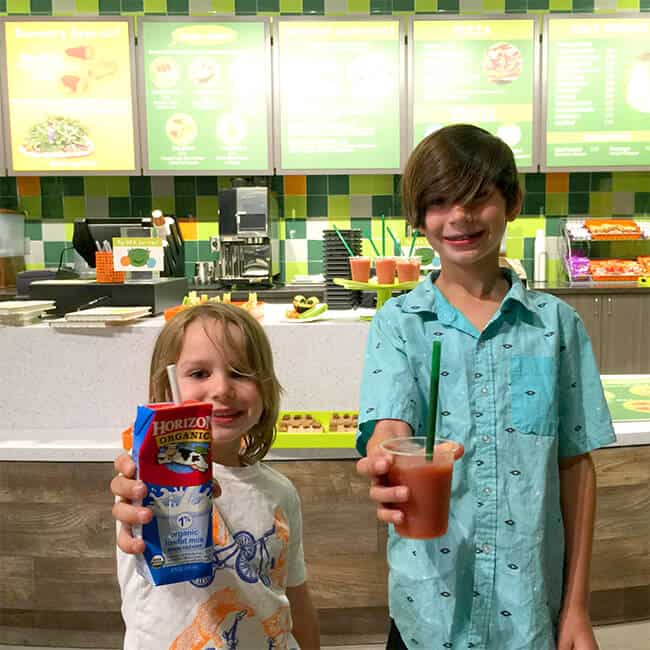 and did someone say coffee? that's right, Discovery Cube now has a coffee bar. i am sure that comes as great news to some of you.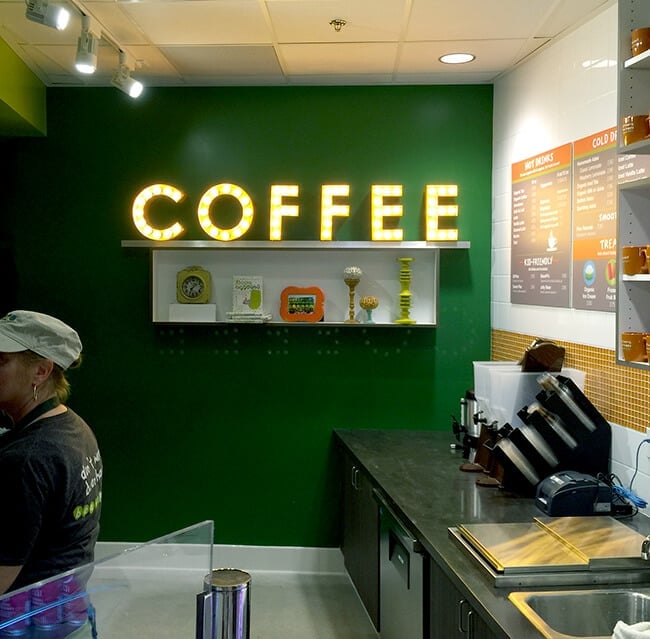 along with everything above, you will also find some new exhibits among the old favorites, like this sun shadow exhibit.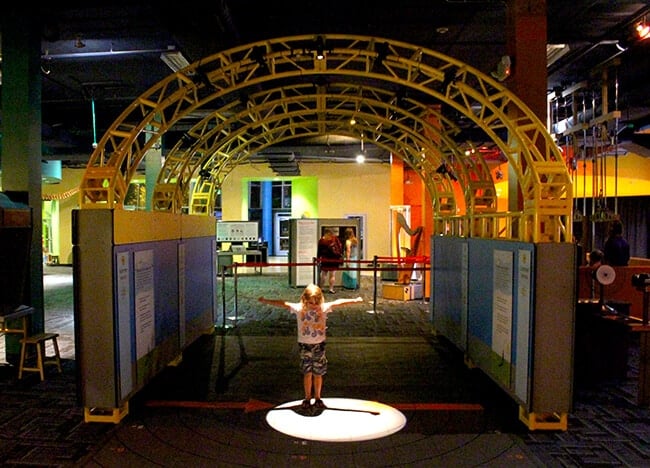 and you can still check out the dinosaurs over at Dino Quest.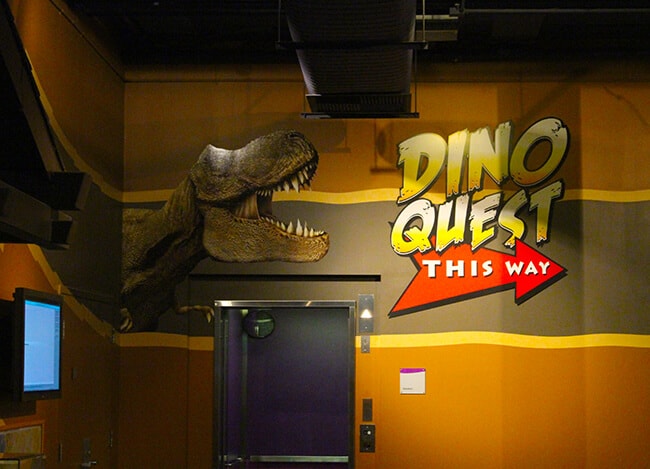 plus, don't forget to check out the new gift shop before you leave. it has some very nice items and gifts. so much better than the old gift shop.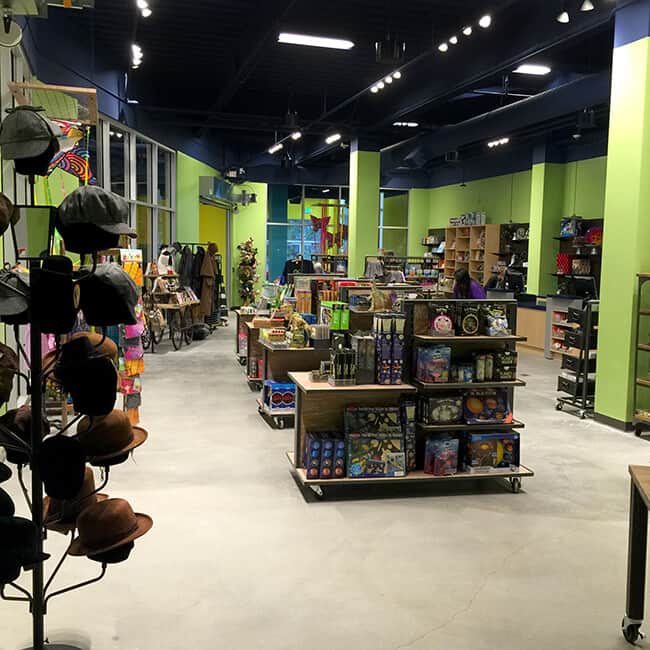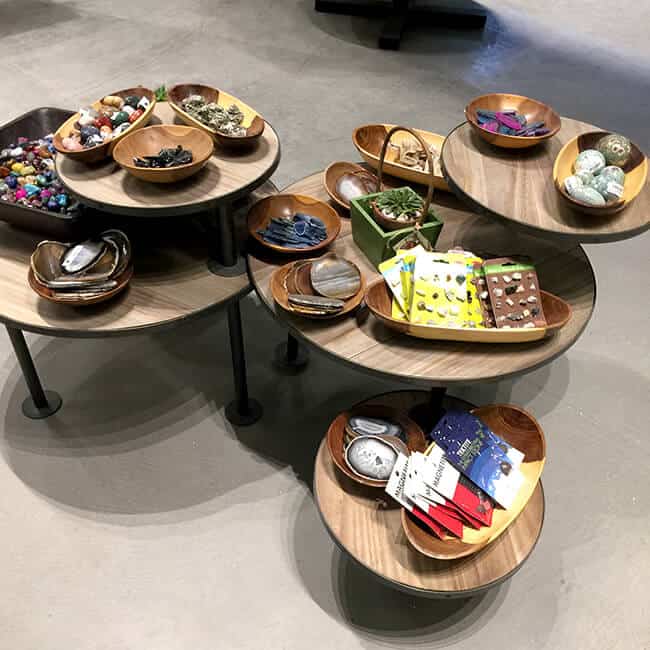 then head upstairs...you will be in for many new surprises! first of all, check out the Mission Control Center.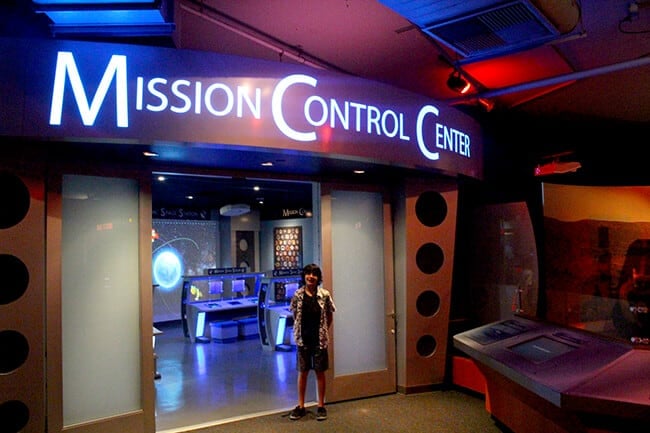 here you can build and launch your own satellite into space and watch it orbit around the Earth. my oldest son really enjoyed the Space Station and learning about the stars.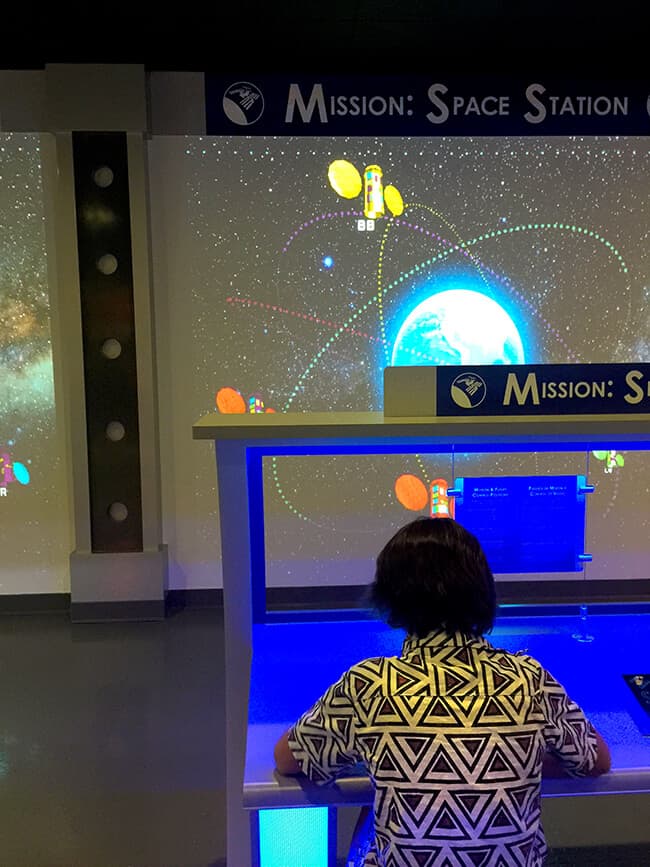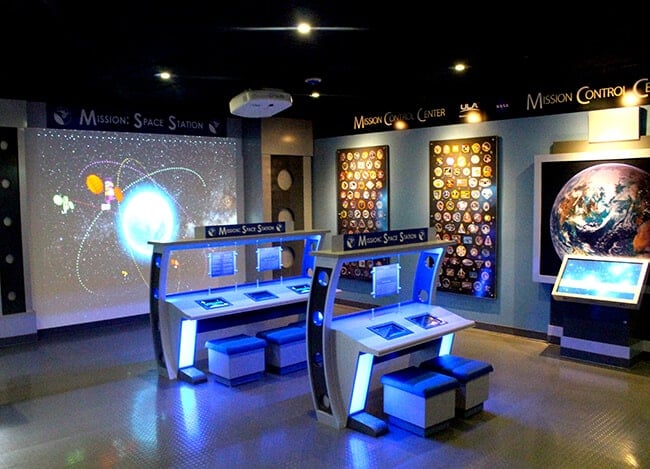 my younger boys loved the Inspector Training Course – this immersive backyard experience has guests learning how to better protect their homes from vectors such as mosquitos, rodents, flies and ants, along with vector-borne diseases through a digital scavenger hunt.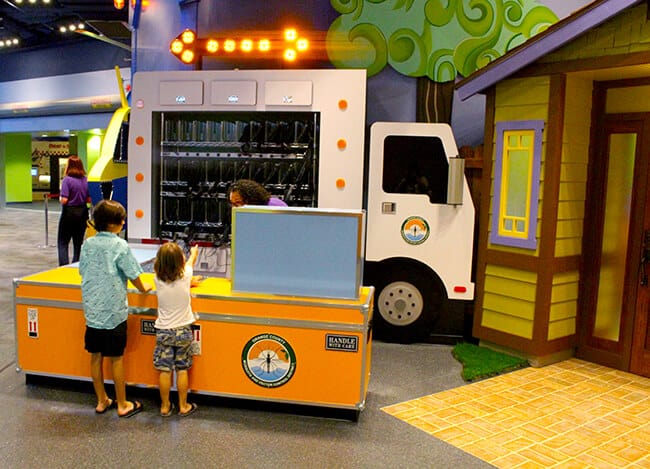 kids get there own digital game pad to take with them into the exhibit.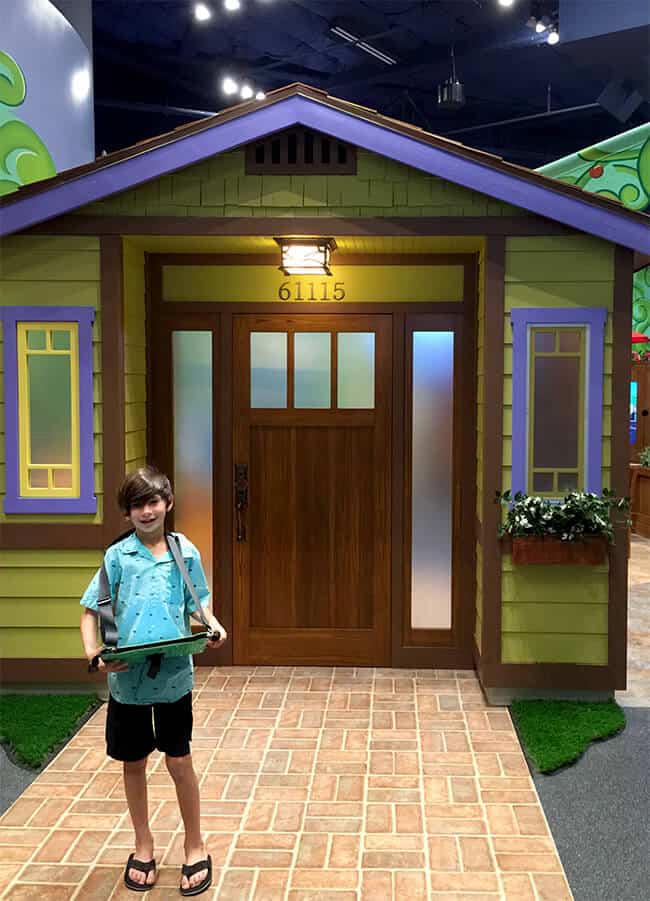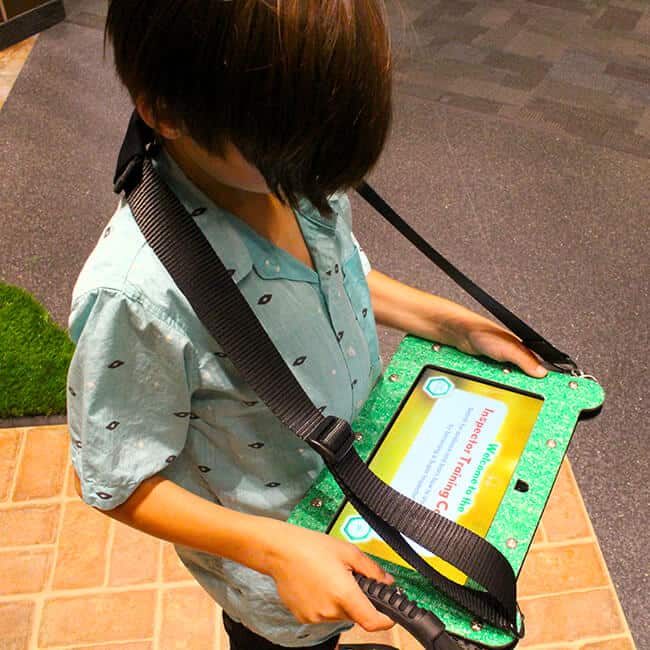 they can use the game pad to follow instructions throughout a backyard course. will you protect the house and earn the Inspector's Badge?
one of the best additions of the Discovery Cube Expansion is the Julianne Argyros Showcase Theater & Exhibition Hall. you may have gotten a sneak peek of it at the Bubblefest Show this spring. the theater was actually designed around their amazing bubble show and is a 10,000 square-foot flexible space, a first-of-its-kind in the museum world. it has the ability to transform from a world-class exhibition hall to a 500-seat theater.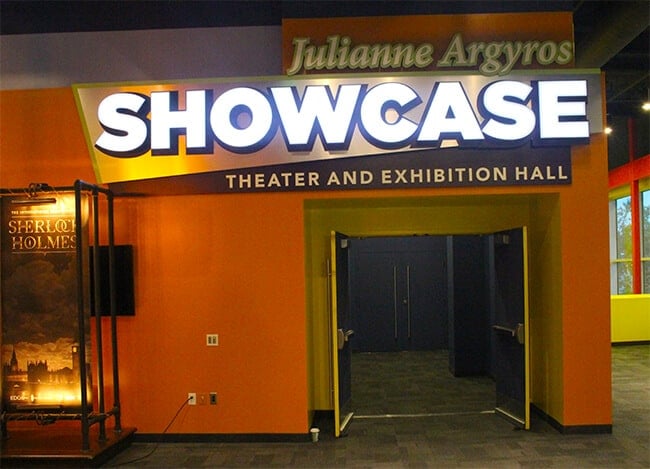 right now you will find it's very first exhibit to display there–The International Exhibit of Sherlock Holmes – a "who done it" mystery! and it is RAD. especially for adults and those who love the mysteries of Sherlock Holmes.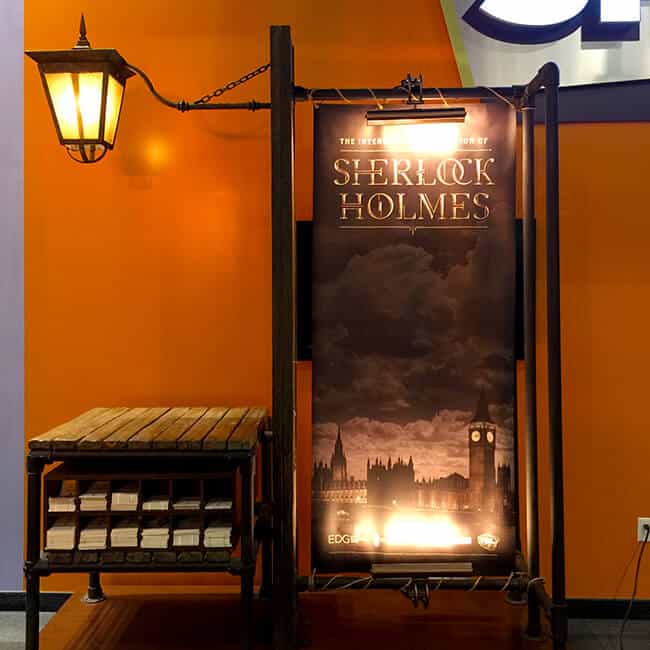 plan on spending a bit of time in this interactive exhibit, as it is enormous. there's lots to see and do as you navigate through to solve a mystery of your own.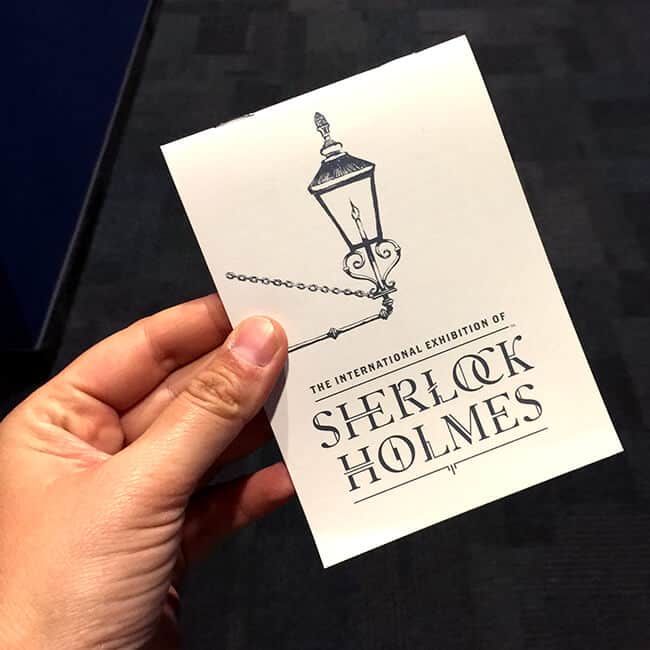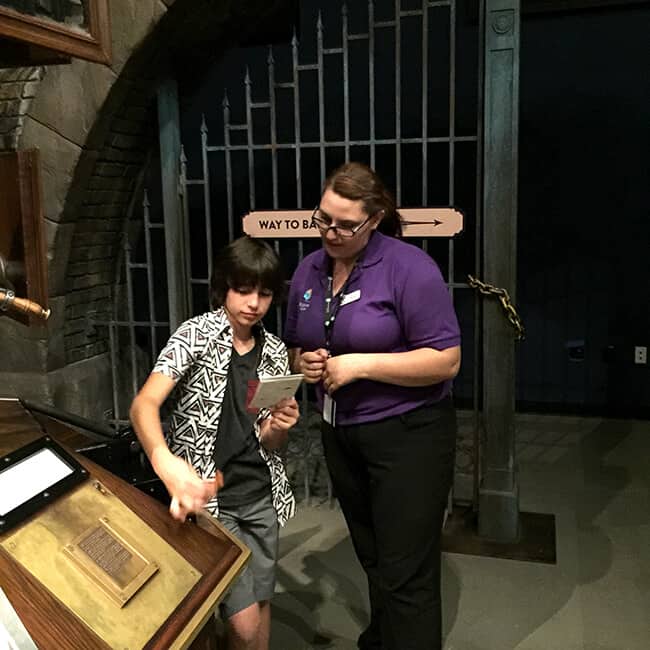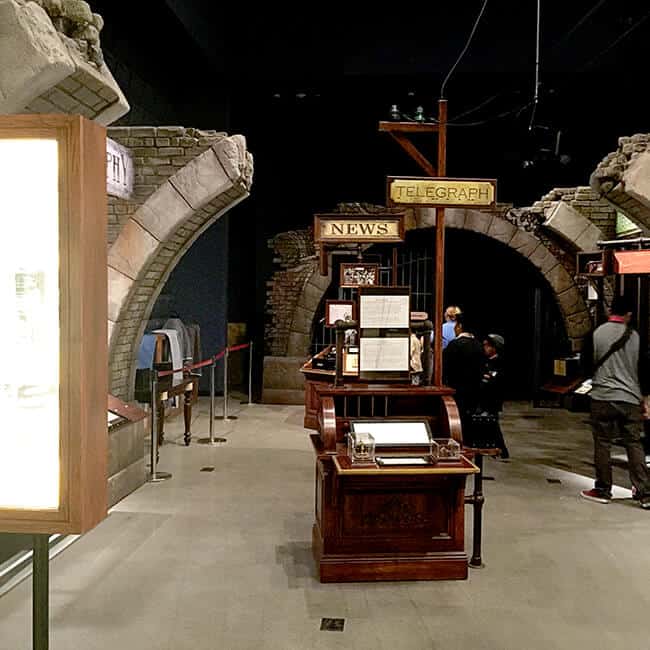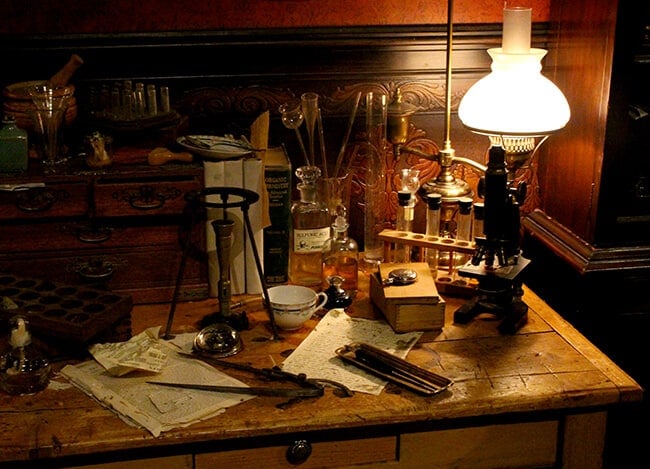 and finally, take a simulated Helicopter Tour over Orange County!
this is a really amazing experience you will want to have. soar over Orange County in a virtual helicopter and learn about the nature that makes-up the Irvine Ranch. from the mountains to the ocean, the 50,000 acres of the Irvine Ranch is permanently protected wild lands and parks with unique plant life, endangered species, and fun hiking trails.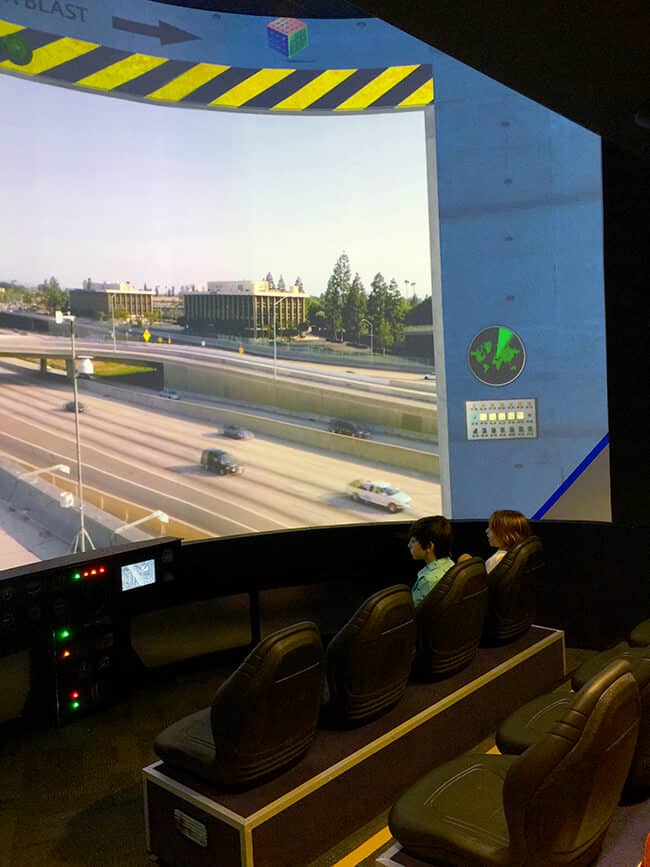 you will find all this and more at the Discovery Cube, plus there are even more exhibits coming in Fall of 2015. there is so much more to do now that you should plan on staying most of the day. or even better, get an annual pass so you can bring the kiddies whenever you want.