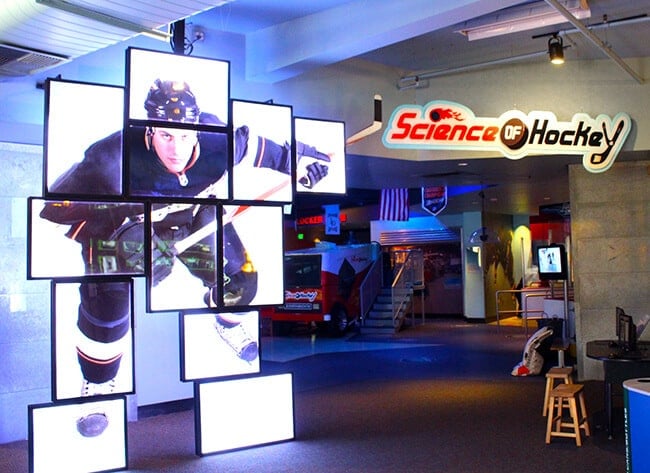 i've been going to Discovery Cube OC for many years, and i've been in the Science of Hockey exhibit many times as well. but until recently, i hadn't taken the time to really get to know this amazing exhibit. that's the key to visiting a science center, you really need to take the time and read about the things you are experiencing. you learn so many interesting facts. and with hockey season in full swing and lots of Ducks fans here in the OC, i thought it was the perfect time to share a more in-depth experience of this neat hands-on exhibit. it was created in association with the Anaheim Ducks to bring about more knowledge on the game of hockey. so put on a helmet, grab a hockey stick and get ready for the Science of Hockey!
front in center at the Science of Hockey exhibit is a full-size replica of a 500-series Zamboni Machine. it is the first thing my boys run to when we get to the second floor of the Cube. it's pretty cool, and kids love to get into to the drivers seat and pretend to resurface the ice. they can move levers and push buttons to find out how to activate various functions of the Zamboni Machine and how this affects the ice.
located around the Zamboni, are lots of really cool hockey experiments waiting for you to try. two of our favorites are Reaction Time, where you can test your reaction time to sound, light, and vibration. and Ice Time, where you can feel what an frozen ice rink feels like.
around the corner, you can test your strength by trying to lift a complete uniform worn by a hockey player or design your own uniform, even adding your photo to see what you would look like as a hockey player. there is also an area to watch a video on how hockey pucks are made. i watched the entire documentary and found it very fascinating. next time you are at the center, take a minute to watch it. you'll be glad you did.
i found it very interesting to learn about the different kinds of ice skates and how and why they use the blades they do. you can see and feel just how they work and glide. there is even an area to test your skating skills....but while wearing socks!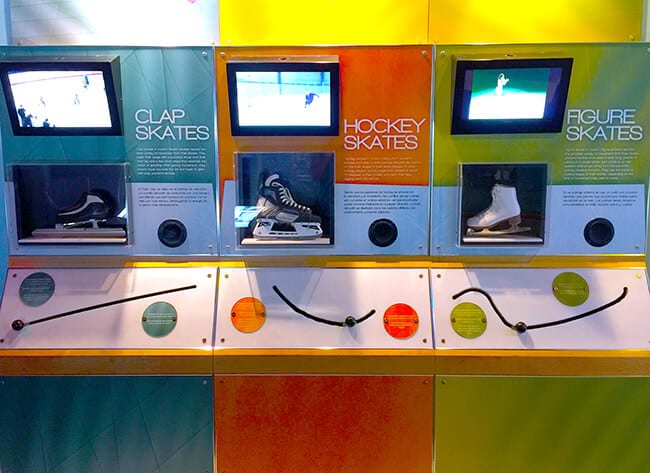 probably the most fun part of the Science of Hockey exhibit are the You Be the Goalie and You Be the Shooter exhibits. here you are put into a high energy hockey experience, and into the skates of an NHL goalie or hockey player! gear up as you attempt to block shots the opposing team's players. learn about reaction processes in the body and how goalies are able to block a shot in as little as .15 seconds. or test your skills and shoot the puck at a virtual goalie! better put your game face on, or else the virtual goalie will block your shot!
there is even a Broadcast Booth! you can select your favorite Ducks play and become the broadcaster as you record your own play-by-play! try to follow the script of scientific explanations of the game, or create your own narrative. after you have finished recording, listen to your play-by-play and email it to yourself so you can share it with your friends and family!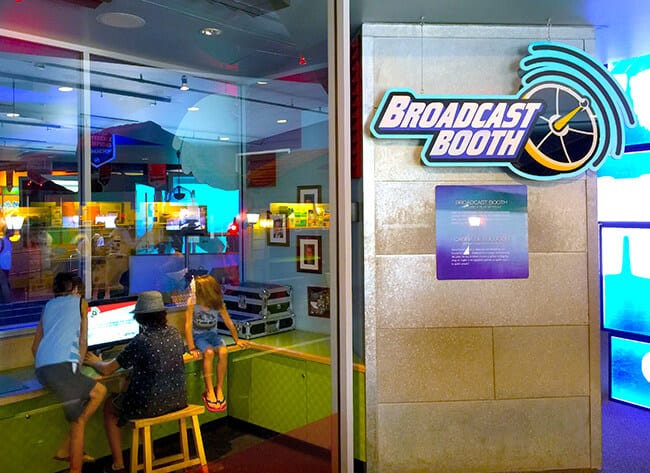 why is ice the best playing surface for the game of hockey? test out the Friction Table and find out. here you get to test and compare how pucks move on various surfaces and learn about the effect that friction has on movement of the puck.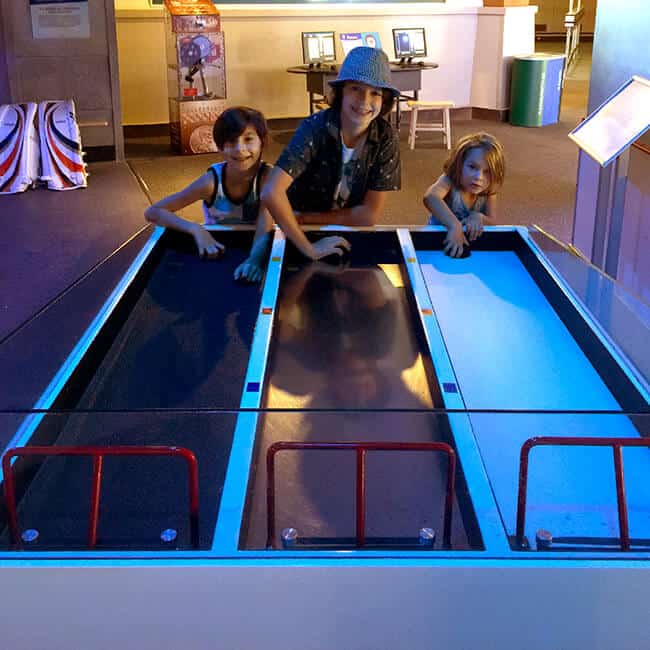 the boys and i especially enjoyed heading into the locker room and experiencing Coach's Corner. you get to watch a video to learn all about fitness and nutrition and play along with a quiz show by answering questions on how to make positive decisions about exercise, nutrition, and sportsmanship. it was nice and quiet in there, and the boys were able to focus and really learn about how the player keep their energy and nutrition in balance to play the best game possible.
besides the Coach's Corner, there are also a few more areas to learn. the Penalty Box will make you will make you use your brain to get back out onto the ice! players in the penalty box will have to answer at least four hockey-based math questions before they can get back into the game! and the Sounds of the Games will let you experience everything you would hear at a real life game.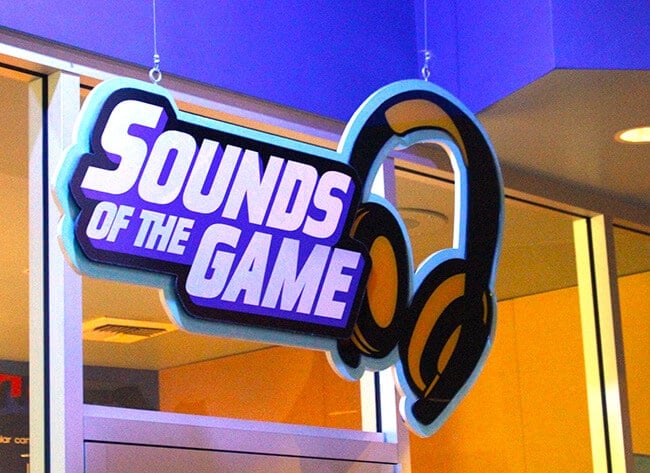 before you leave, head to the back of the Science of Hockey exhibit and check out the Anaheim Ducks memorabilia. there are flags, trophies and signed jerseys. pretty cool for any hockey fan to see.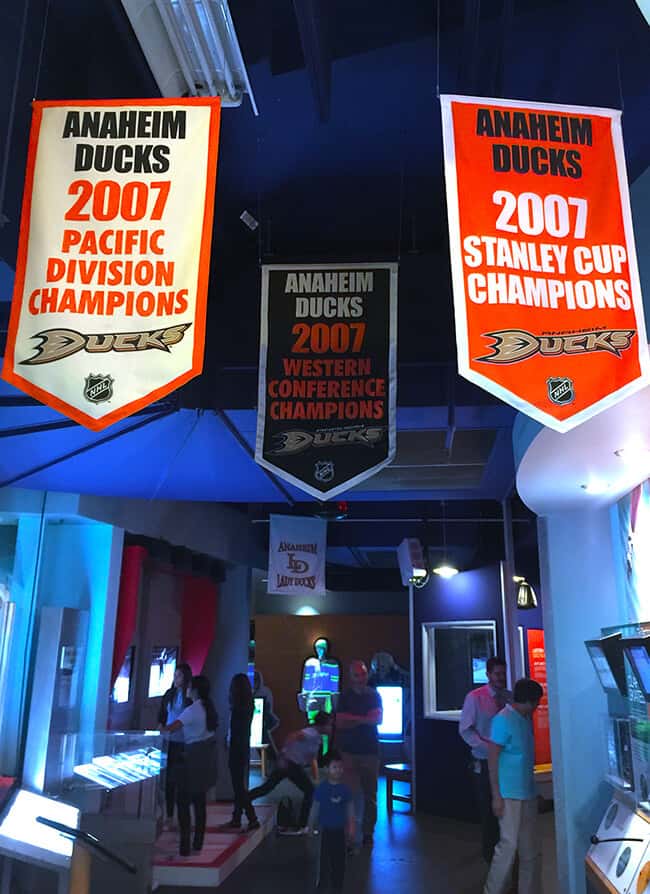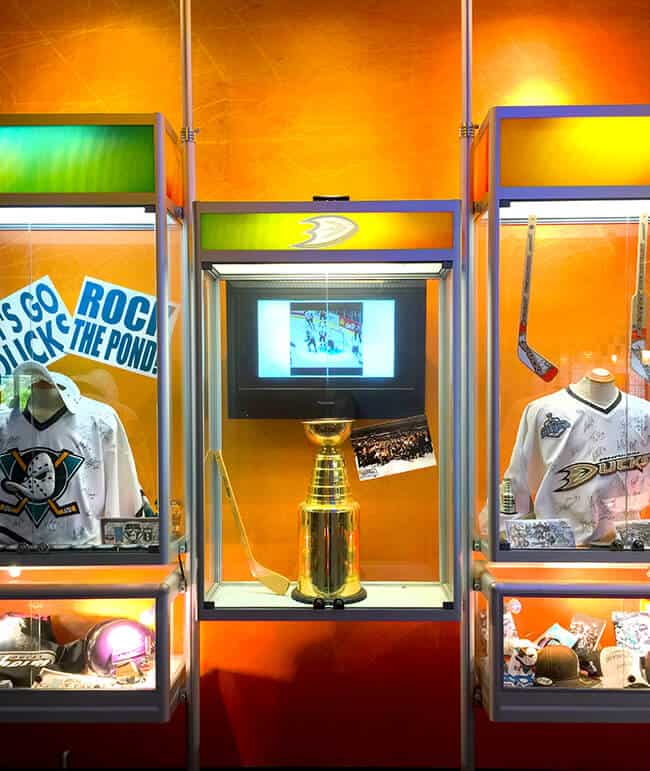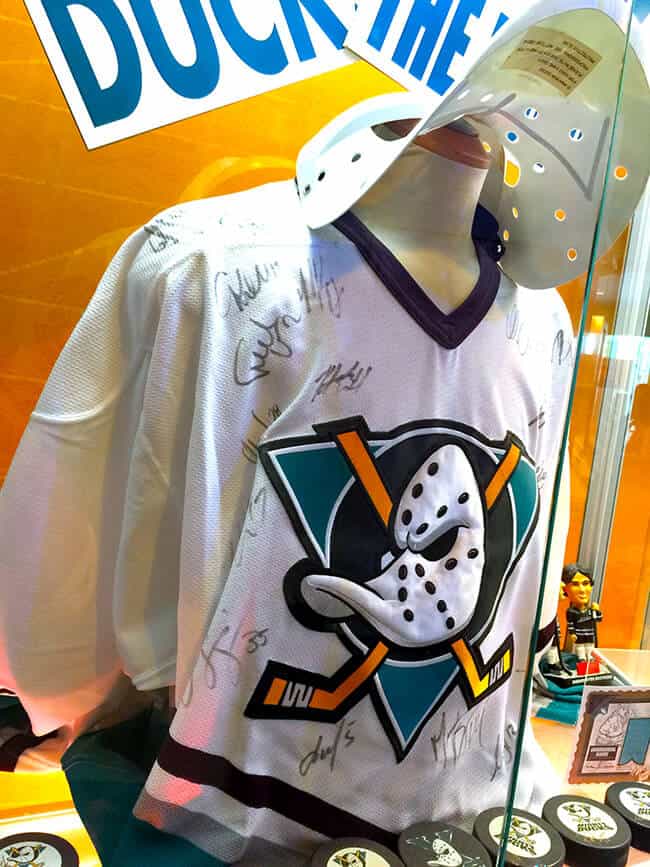 thanks to the help of the Ducks Association and Discovery Cube, kids and adults can learn the science behind this well loved sport. The Science of Hockey will give you a perspective to see how amazing hockey players are at what they do, and hopefully give you a better understanding of the sport. make sure to check it out the next time you visit Discovery Cube!