this weekend, we kicked-off Memorial Day with one of our favorite pastimes...Movies on the Beach at Newport Dunes. we look forward to watching the movies on the sand every year. it's one of those free summer adventures that the kids remember as some of their favorite summer memories. my hubby...who has been coming up with all the fun ideas lately, mentioned that "Finding Nemo" would be the movie playing at the Dunes. That worked out great because the who family loves Nemo.  so we quickly packed up our stuff and headed down to Newport Dunes. (p.s. be prepared for my burry photos. it was dark, i only had my phone for a camera as i didn't want to worry about damaging my nice camera in the sand.)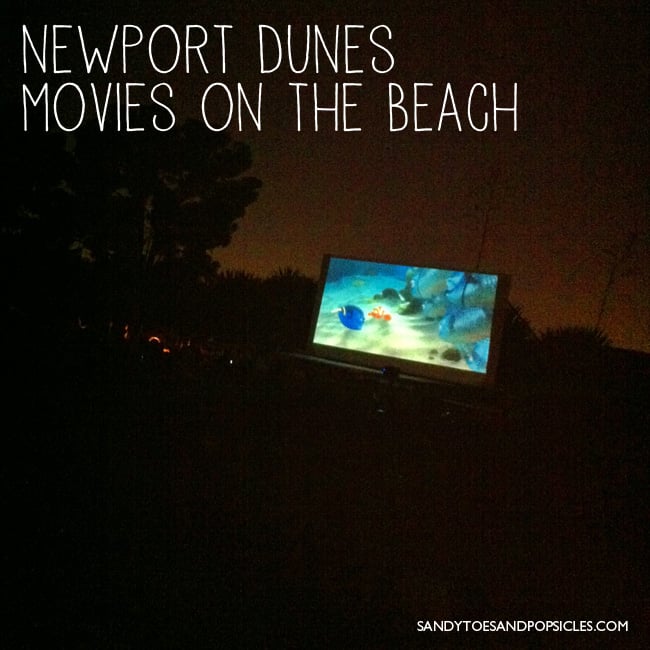 we made it down there just as the sun was setting. movies on the beach begin at dusk or about 8 o'clock. if we had planned ahead, we would have brought our dinner to eat before it got dark and the movie started. but like i frequently mention, we tend to do things spontaneously around here, and it was too late to get an entire family meal together.
we usually park on the street right outside of Newport Dunes. parking is $15, and is not much closer than the free parking on the street. it's best to bring a wagon and load up any chairs and blankets you bring. the movie is on the opposite site (west side of the bay), so it is a bit of the walk. kids who walk too slow also get put in the wagon.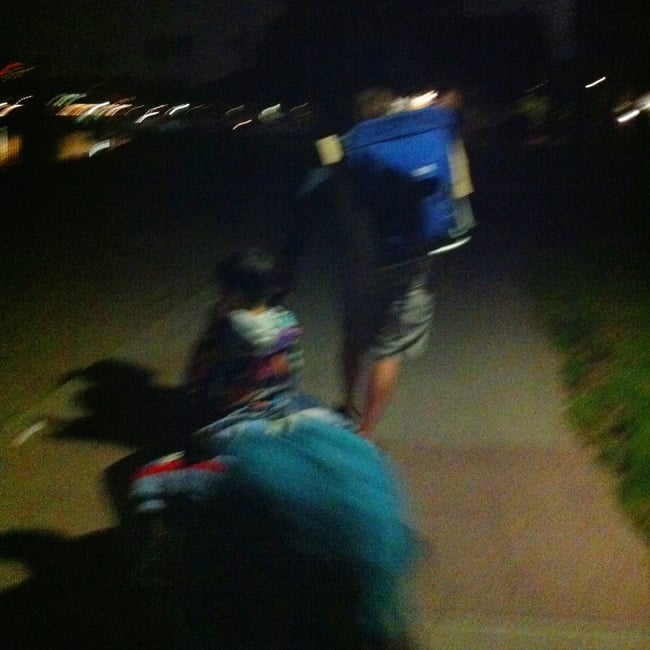 we settled down with our blankets and pillows. you can never bring too many. the more the merrier....plus it tends to get cold as the night goes on. beach chairs are always good to bring as well. my kids love cuddling up in the blankets.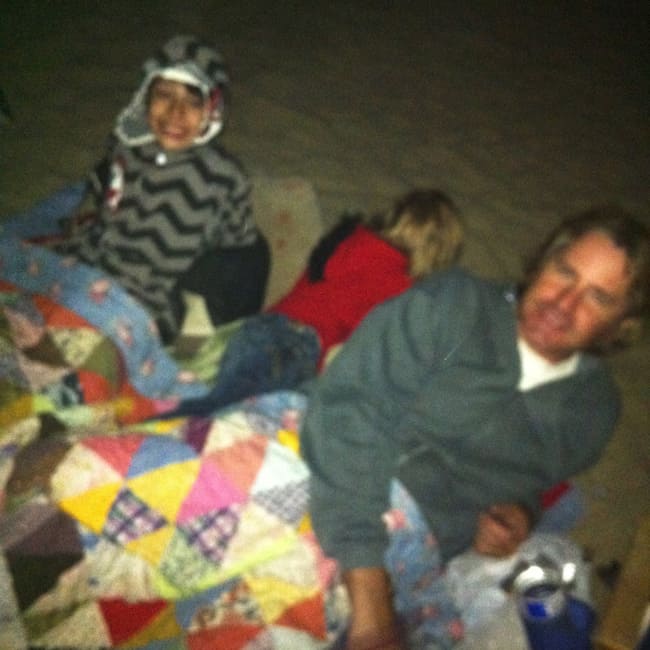 there is something about watching a movie outside in nature....the ambience, the smell, the breeze, the moon, the stars. it makes even a movie you've seen a hundred times exciting.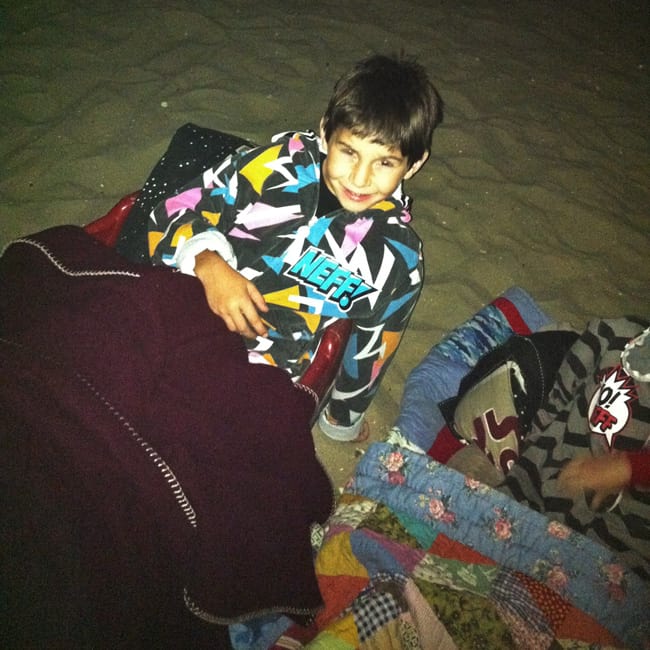 for a movie time treat, we brought popcorn and stuff to make Strawberry Shortcake (thank goodness for Costco pre-made angel food cakes). i pre-sliced the strawberries and brought along some whipped cream in a can. a super yummy treat....fresh, easy and perfect for summer.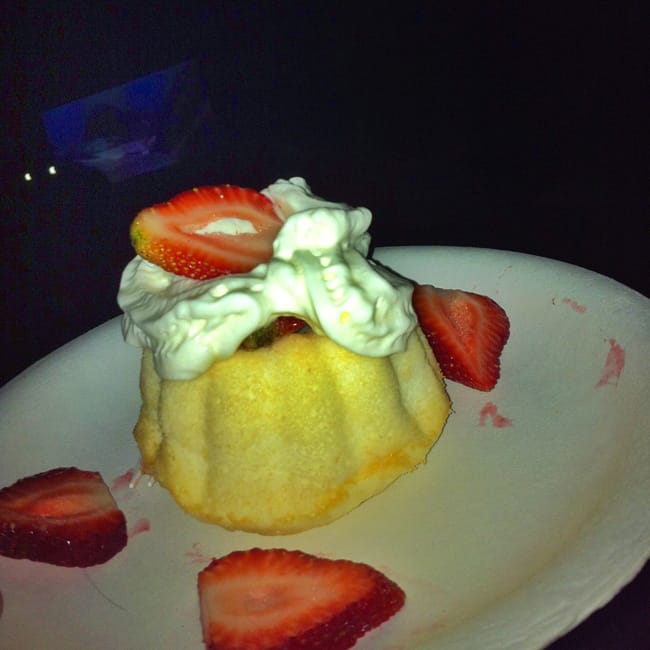 and this little guy had thirds on the fresh strawberries.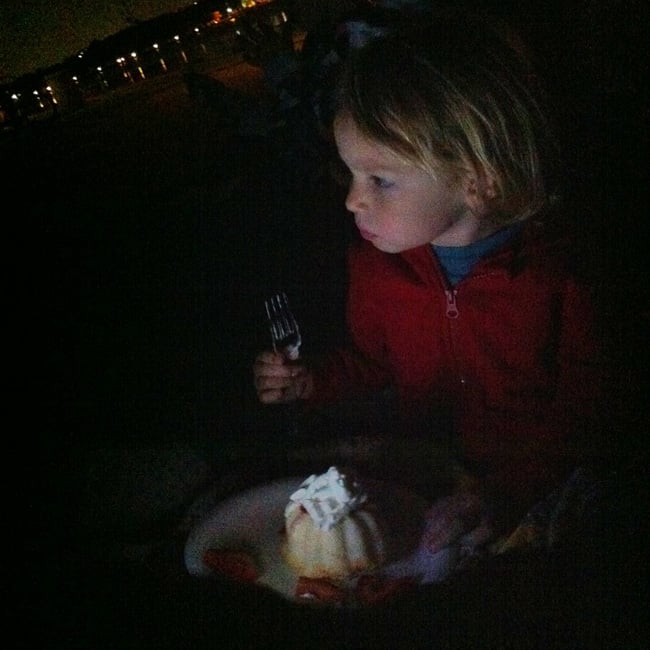 after the movie, we packed up our stuff and headed back to the car. we enjoyed the lights on the bay and the smell of the campfires on the beach. we just love this summertime tradition.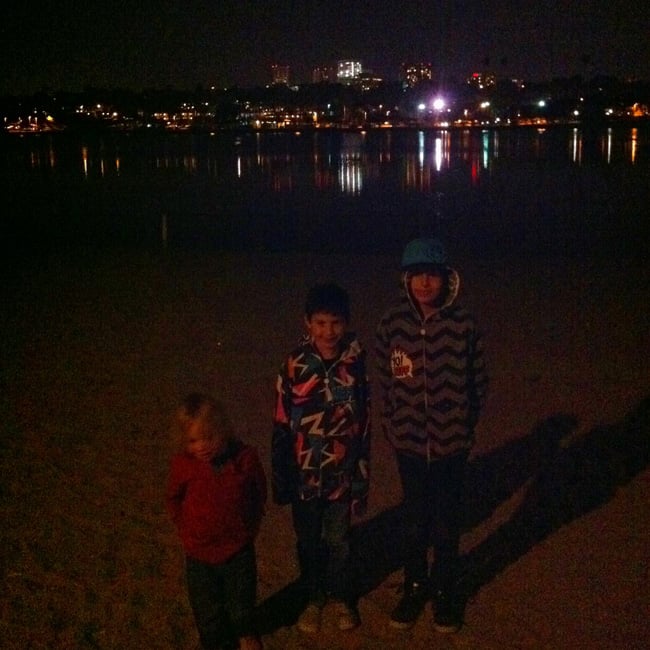 Movies on the Beach at Newport Dunes happen Fridays and Saturdays during summer until Labor Day. i hope your family gets to one this summer.
so. much. fun.