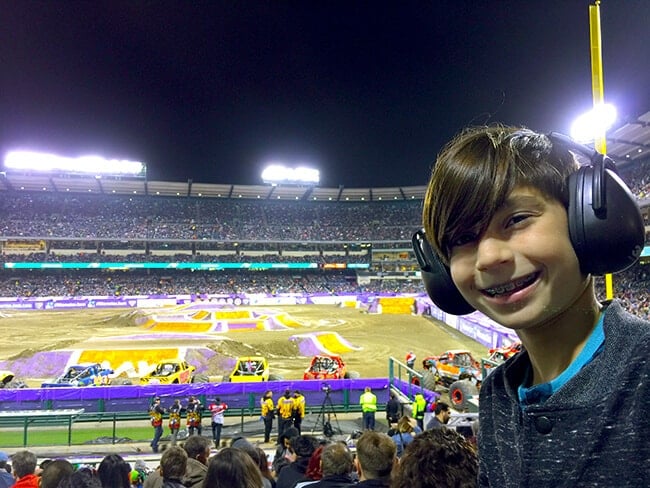 this weekend was all about Monster Jam! my boys have been looking forward to going to Monster Jam at Angels Stadium in Anaheim for months, it's become an annual tradition. this year was a little different for all of us because it was my first year going. usually the boys have a night out and i get an entire night to myself. but i thought that it would be fun to join them this year.
i am glad that i did!!!!
first up was the Pit Party, which happens a few hours before the Monster Jam show. it is a separate ticketed event, where you can get up close to actual monster trucks and even meet the drivers. there are also booths with hands-on activities, game booths and food vendors.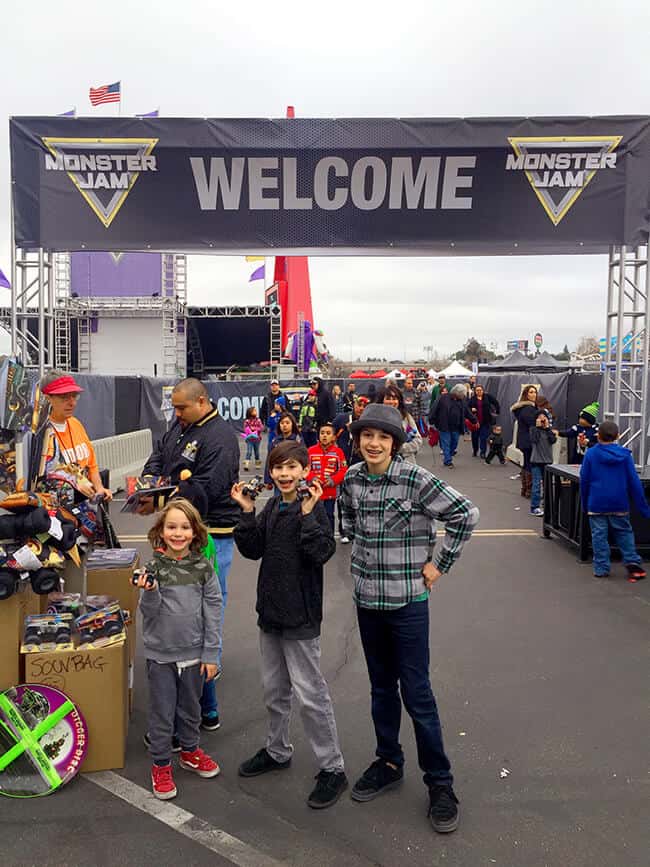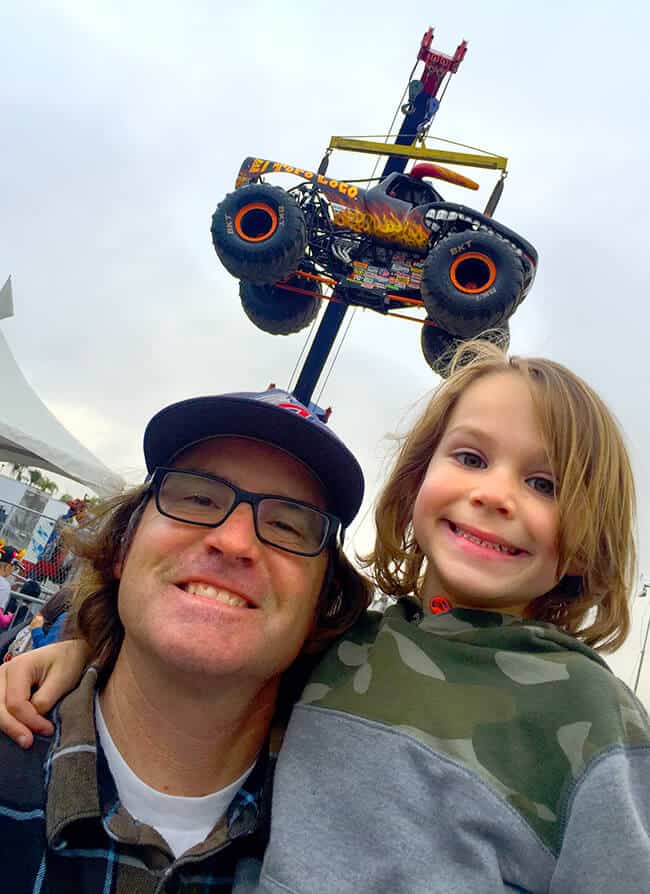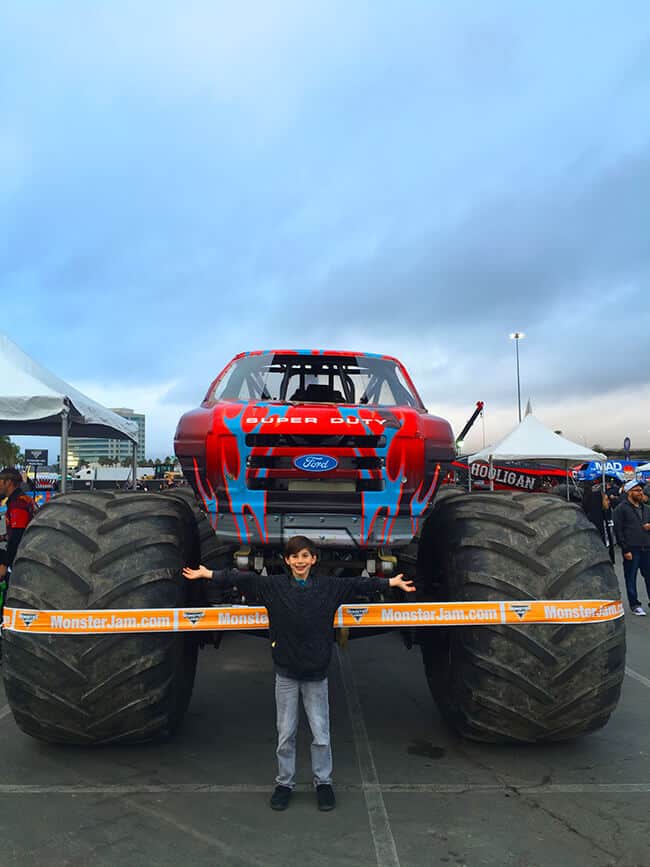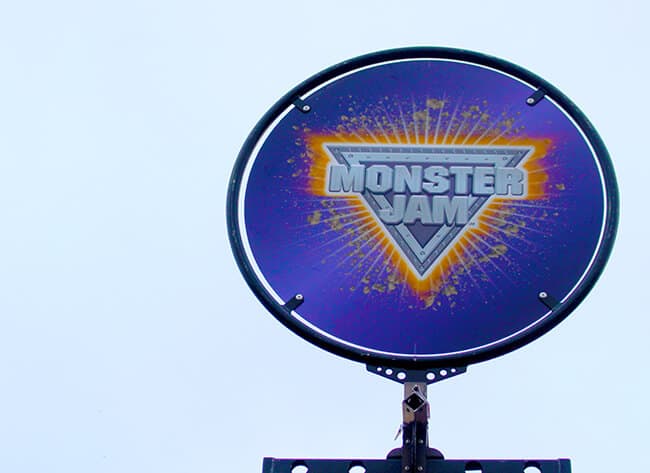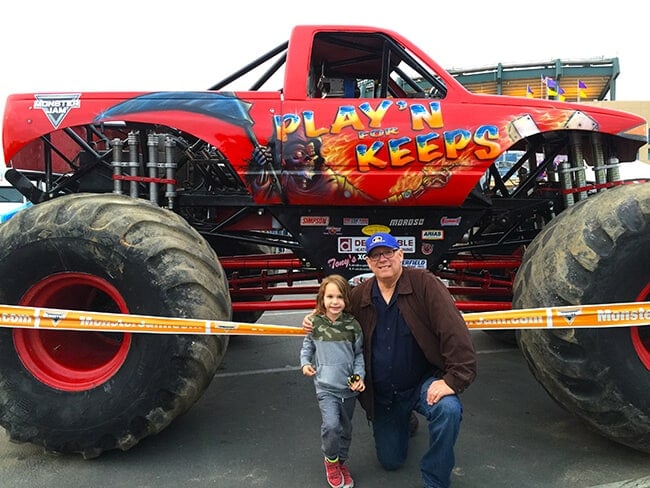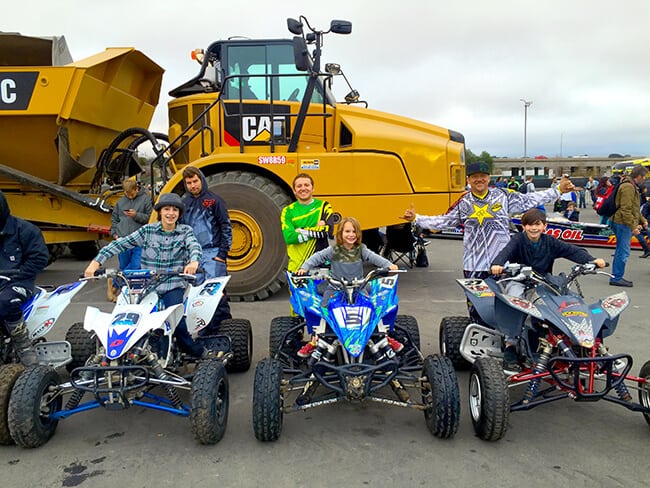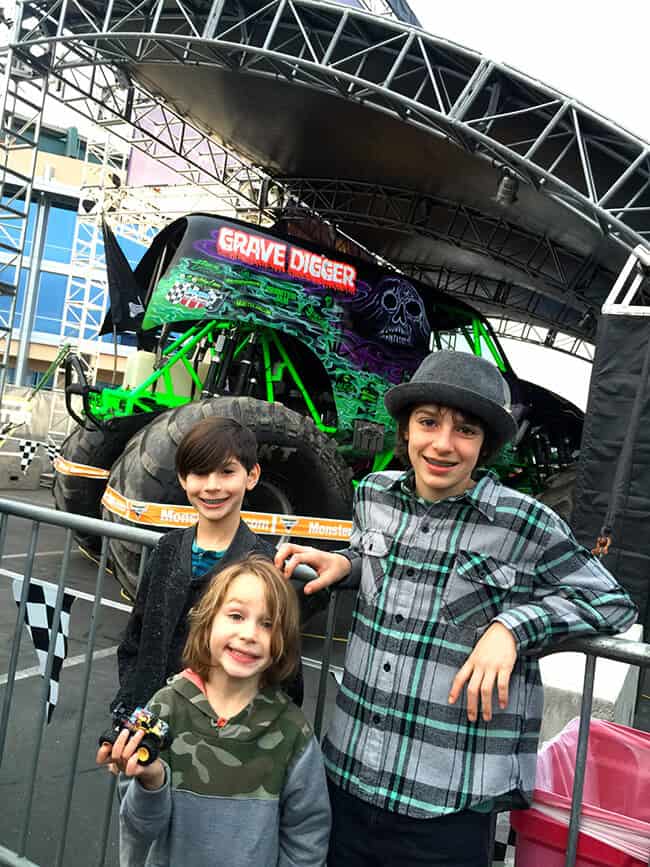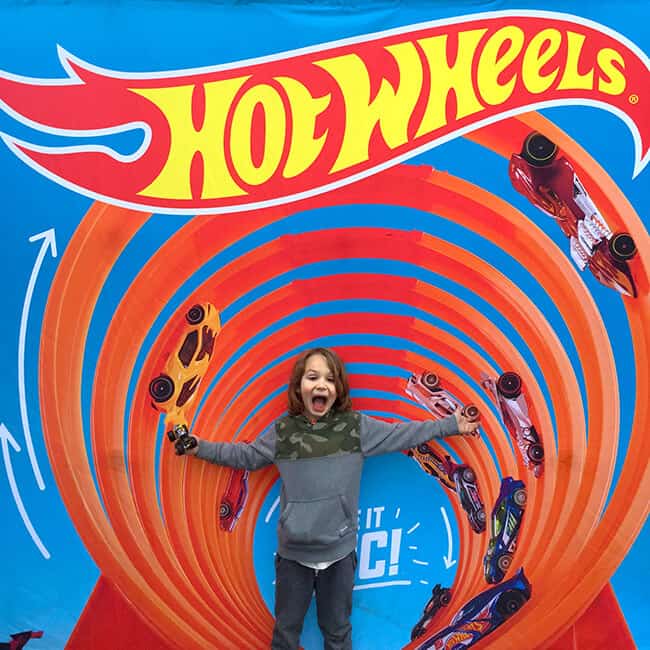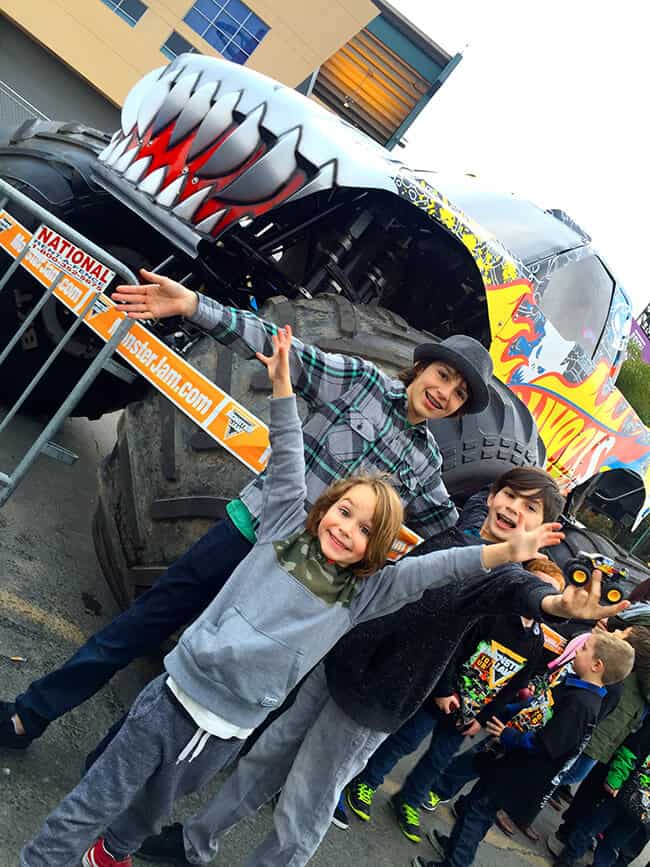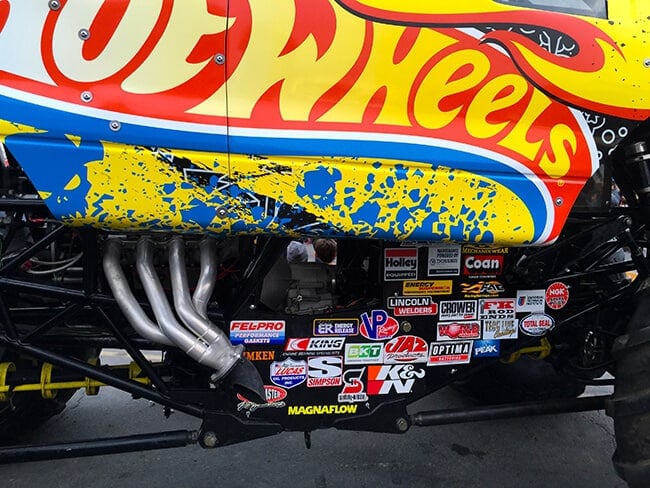 we all really enjoyed the Pit Party, even both grandpas! then we headed back to our car for a tailgate dinner....because that is what you do at Monster Jam.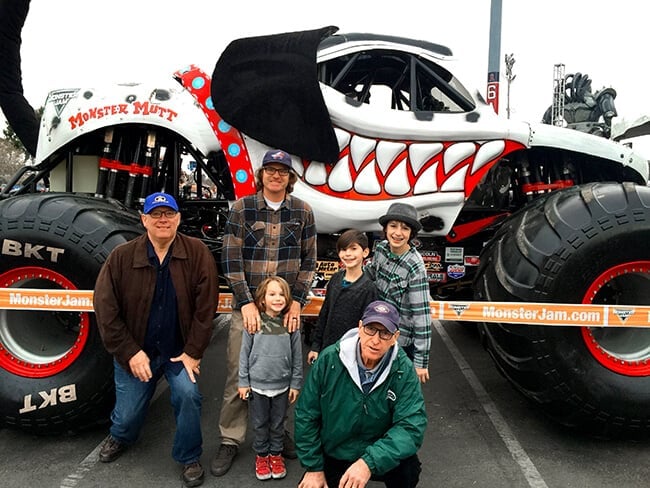 after dinner, it was time to head into Angels Stadium. it was all very exciting to see it all ready and set-up for a Monster Jam race and freestyle competition. it also is super load once the truck get going, so it is really important to protect those kids ears from the noise...even adults need ear plugs.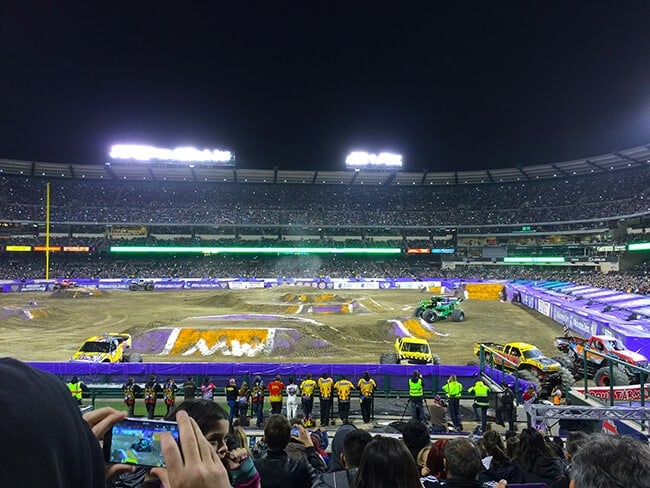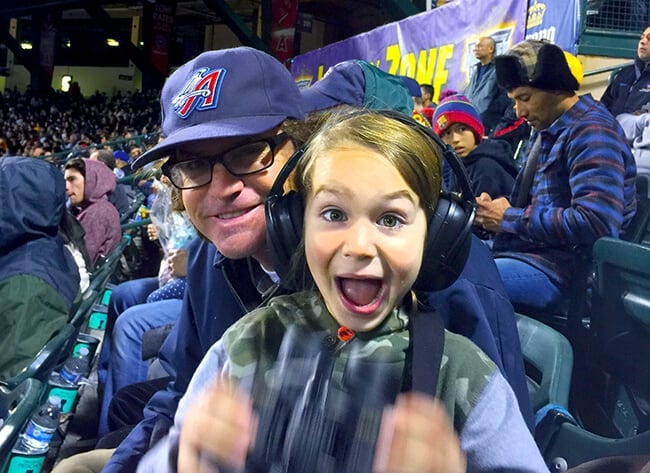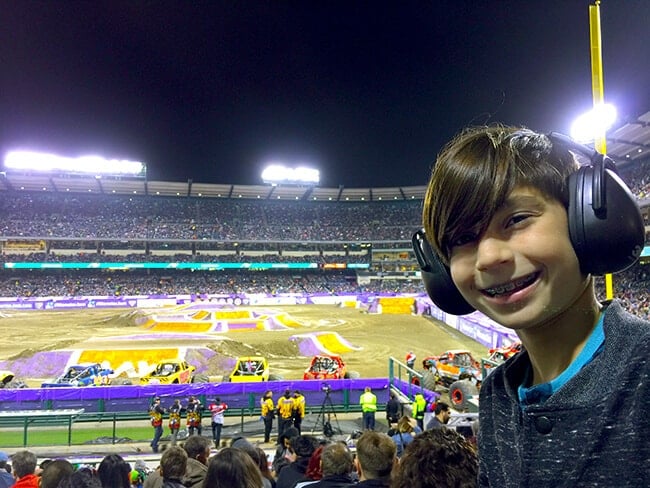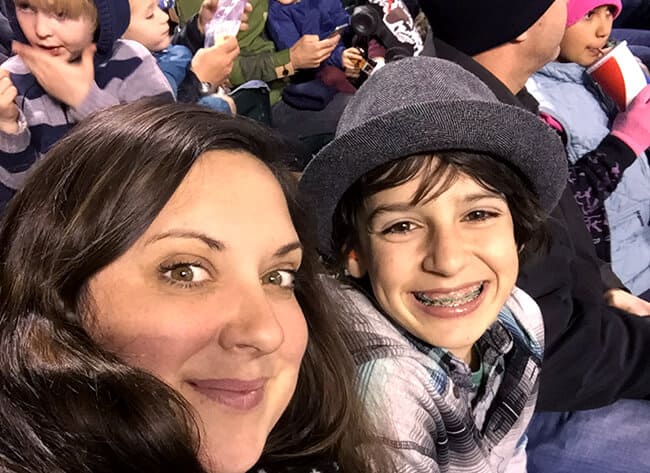 the first half of Monster Jam is the racing portion. the monster truck dual for the top spot. there are also a few quad races between monster truck races. El Toro Loco won this part of the competition and it was great to see him drive all over the field snorting smoke in celebration.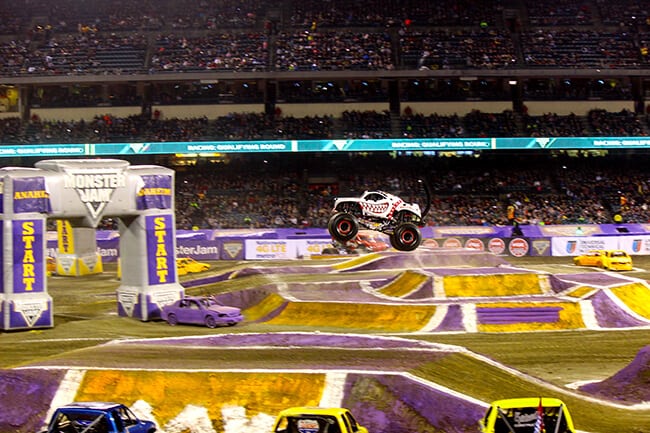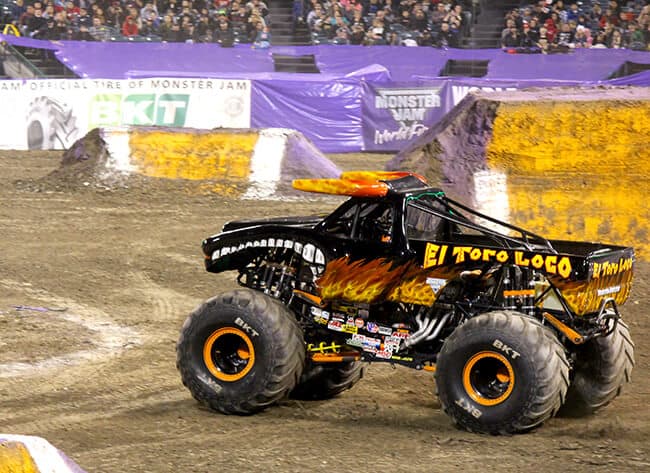 next up was the freestyle competition, probably the crowds' most favorite part of the evening. all of the monster trucks perform their best tricks for the audience, who seems to love it when they crash or flip over. the tricks they do are pretty awesome as well...can you believe that two of the monster trucks did a 360º back flip?!!!! it was pretty amazing. i was especially excited to see Monster Mutt Dalmation who has a girl driver. i'm all for girl power. in the end, it was Hot Wheels who won. he was one of the trucks that did a back flip and also a bunch of nearly tricks. the crowd went wild.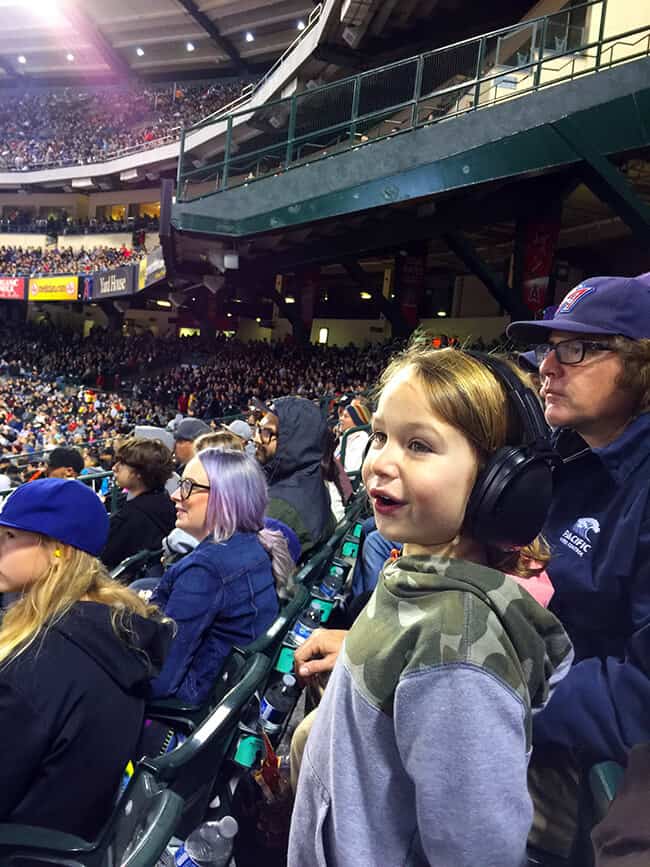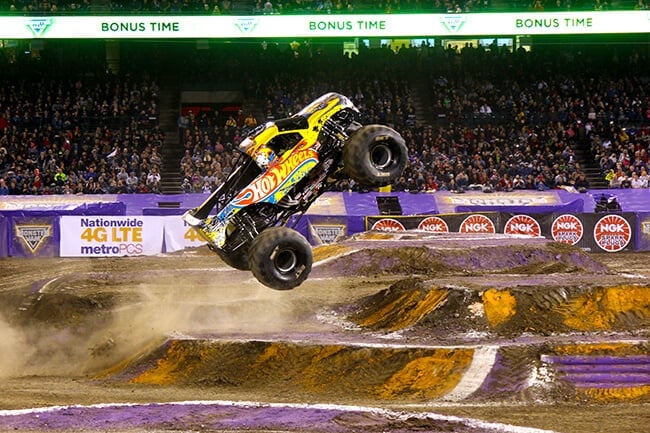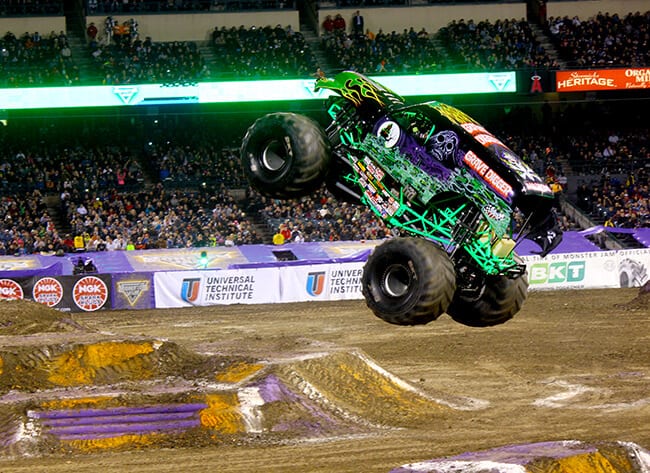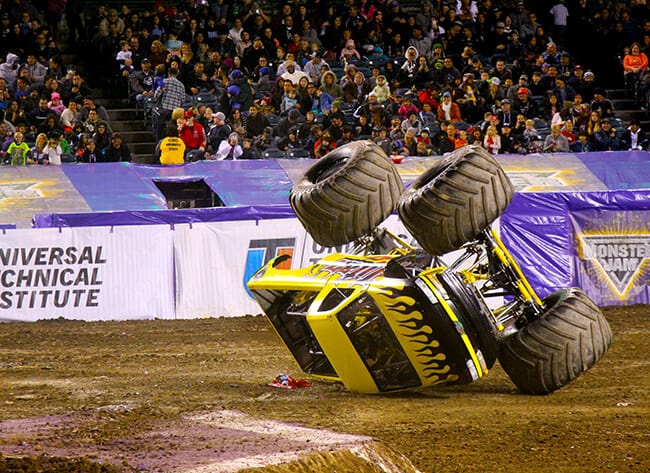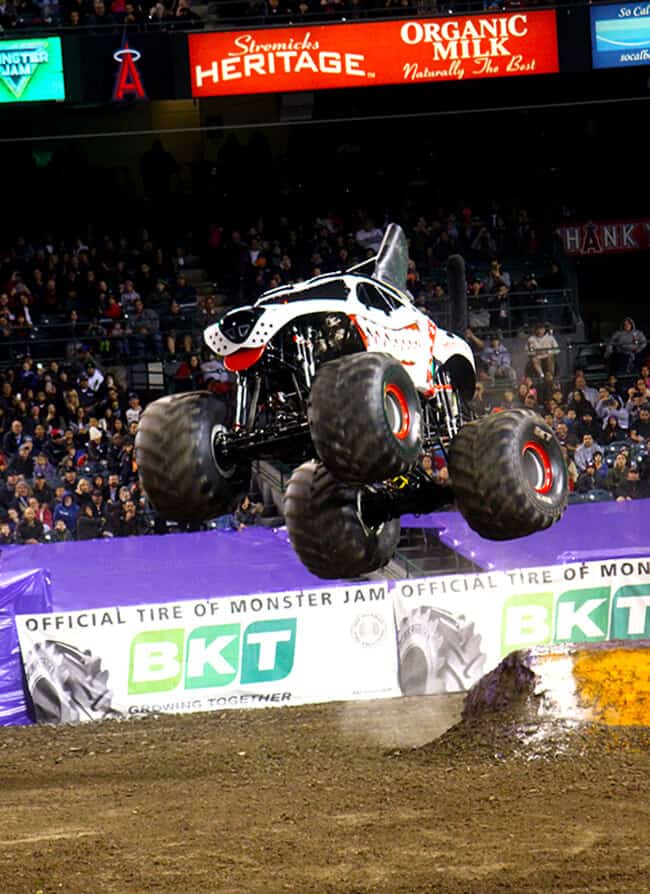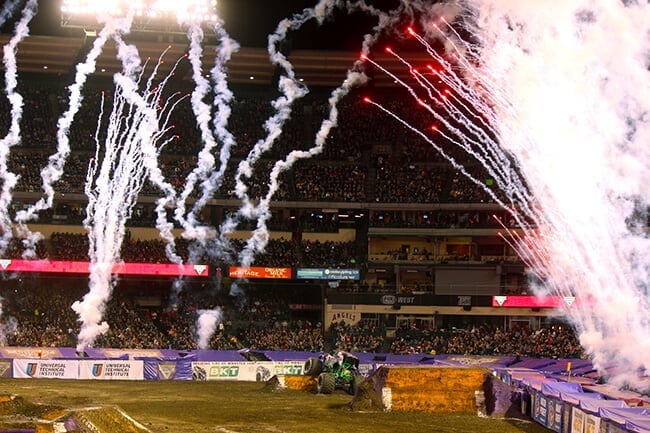 Monster Jam sure didn't disappoint, i'm so glad that i finally got to experience it with my boys. and there is still one more weekend left this month to see Monster Jam, so if you want to go, make sure to get your tickets soon before they sell out.