Thank you Curves® International for sponsoring this post. Ready to get #CurvesStrong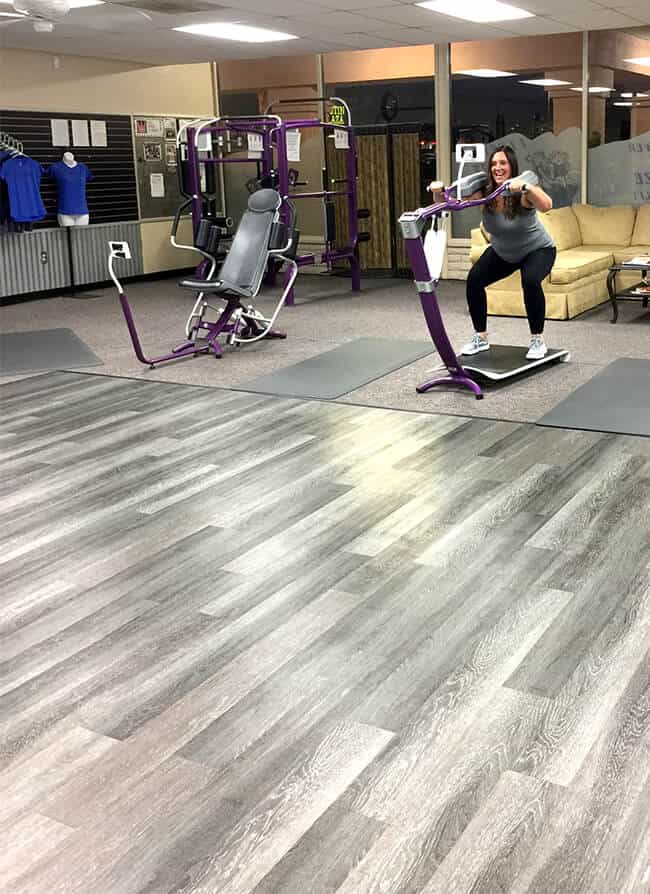 An update on my Curves journey here! 
life has been tough lately. lots of work, the kids, school, extracurriculars and moving homes. there has been little-to-almost no time for any self care. but as we all know...when mom isn't 100%, the family suffers. so i am needing to make a shift in priorities. that's one reason i was excited when Curves® contacted me to try out their all-women gym. they are located here in Orange County, as well as all over the country.
well Miss Dani Kat is now almost 10 months old, so i don't really have any excuses to not get into shape. i am done having kids, i am over-weight, not happy with how i look....and i am very self conscious about it. i want to be strong again, not be over-weight...and most of all get rid of my double chin. i don't have to be super skinny to be happy, but i do want to be under 200 pounds. i am tall at 5'10", so i would be happy at 165-175. i would love to fit into to some of my old jeans, and also change my lifestyle to be a good example to my kids. the problem is....i have no will power, and no time. so hopefully, i can resolve that!
i never thought about joining a gym. but i decided to give it a shot. Curves just turned 25 years old this September, so they are offering free month-long memberships to their gyms. i just started this week, and wanted to share my experience so far...and then hopefully in a month, i will have some real results to share with you all!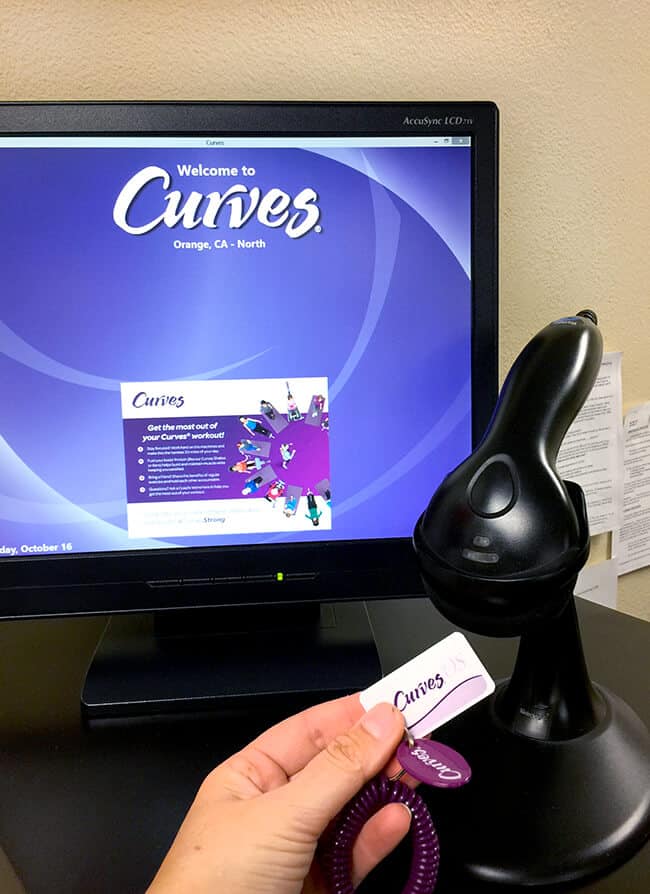 when i first got to Curves, this is what i saw! (well actually, there were about 12 women working out and having a blast, but since this is my fitness journey, i am not sharing their photos.)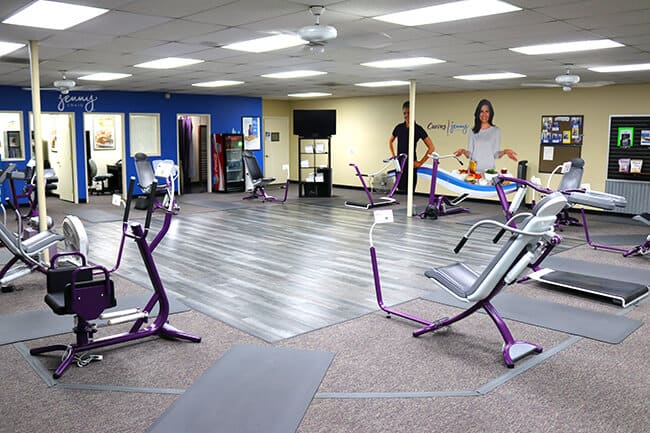 the Curves gym looked A LOT different than any gym i have been to. the workout machines were reminiscent of workout machines...but different. there were no mirrors on the wall, no men, and it was smaller. all the women were circuit training – all moving clockwise around the floor using each piece of equipment for 30 second intervals, with 30 seconds in between. there was also music, and an instructor helping and encouraging everyone. i was interested.
when you first visit a Curves, you must set up an appointment and meet with a fitness coach who will get you started. they sit with you and explain how every works, talk about your exercise habits and your fitness goals.i learned that Curves goal is to deliver studio fitness to women without the premium price. the workouts are only 30 minutes, but you feel the benefits long after. unlike traditional gyms, a Curves membership gives you the tools and support you need to reach your goals and set the stage for a healthier, more active future.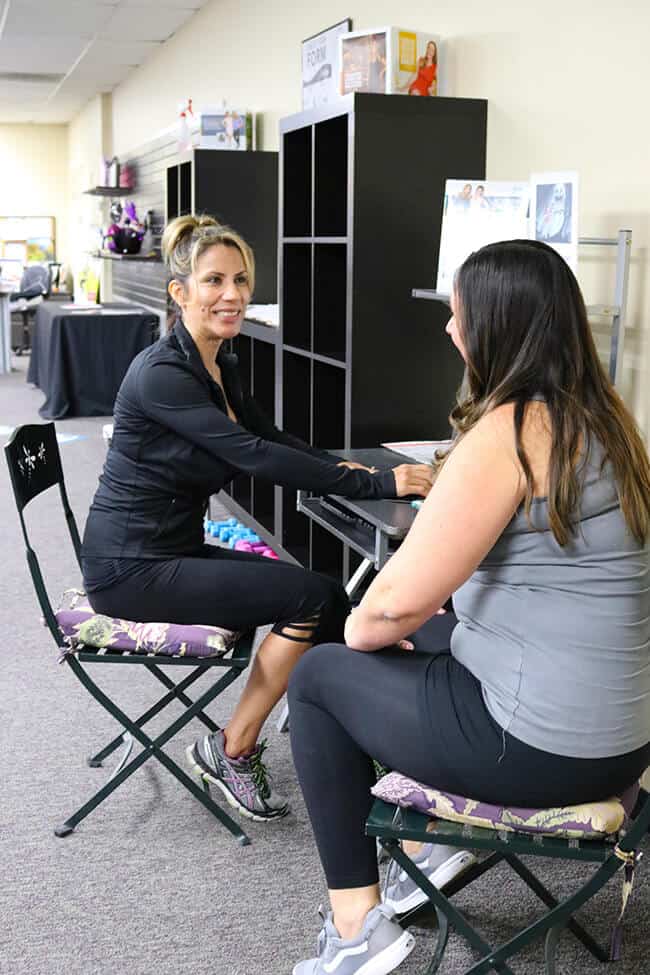 then they measure you for inches, your weight and muscle mass to keep track of where you started.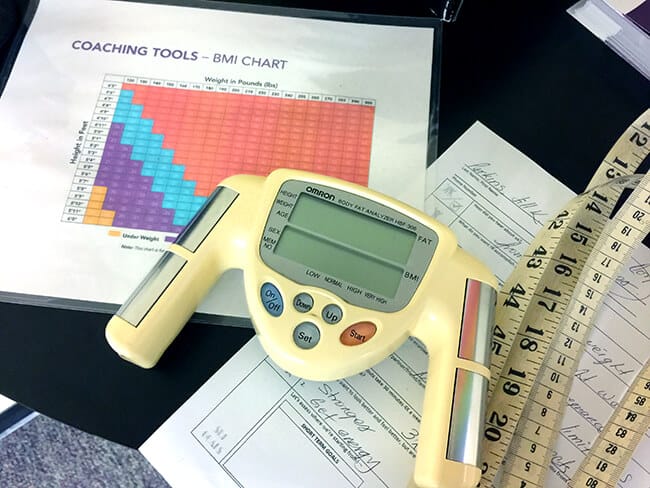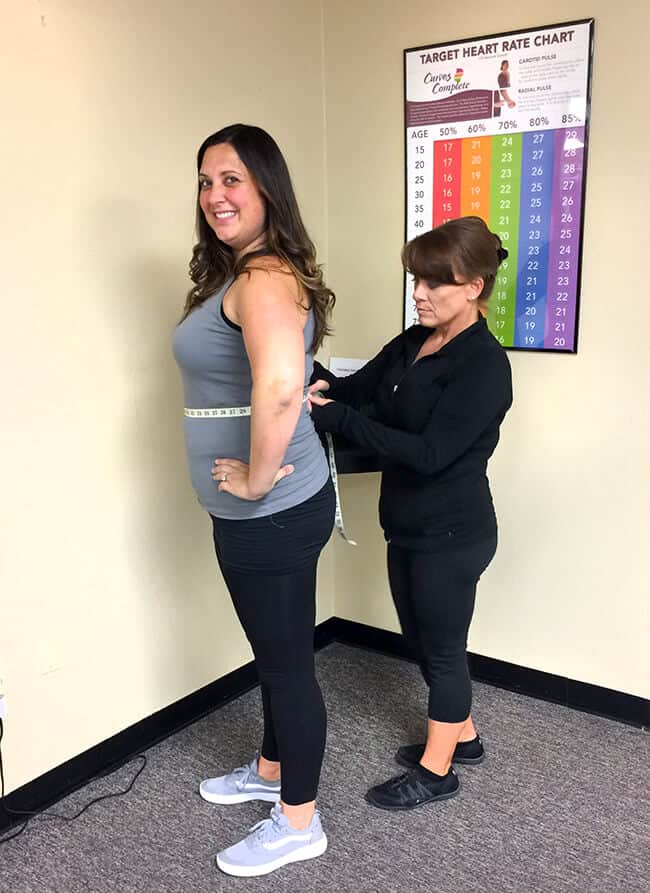 at Curves, you get a complete fitness plan. it's called Curves Complete – Fitness, with the 30-minute circuit that combines cardio and strength, meal plans that show you how to eat on any budget, and coaching that will help you keep on track.
now it was time to get started at my first workout. the fitness coach took me through the entire routine – from machine to machine showing how to properly use each one. you also get a recovery period between each machine to each take a breather, or run in place, do sit-ups or planks, etc. depending on how you are feeling during the work out. one lap around the floor using each machine takes fifteen minutes, and it is recommended to do the routine twice making it a 30 minute strength training workout.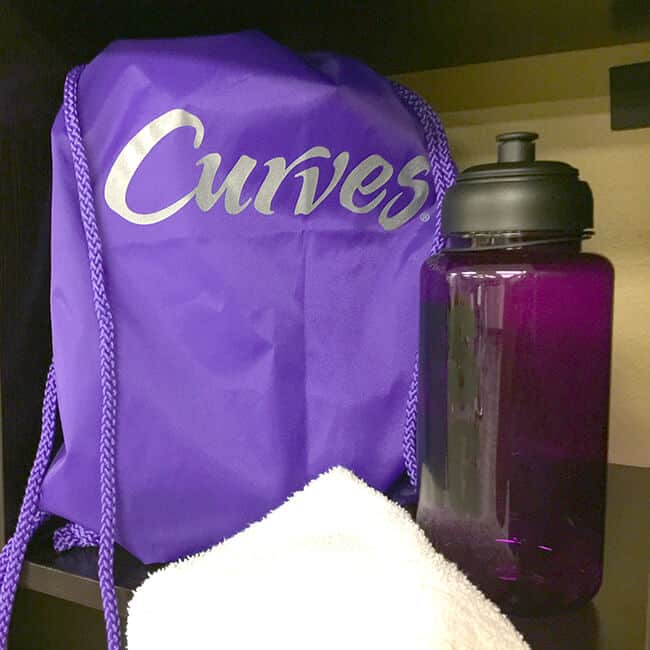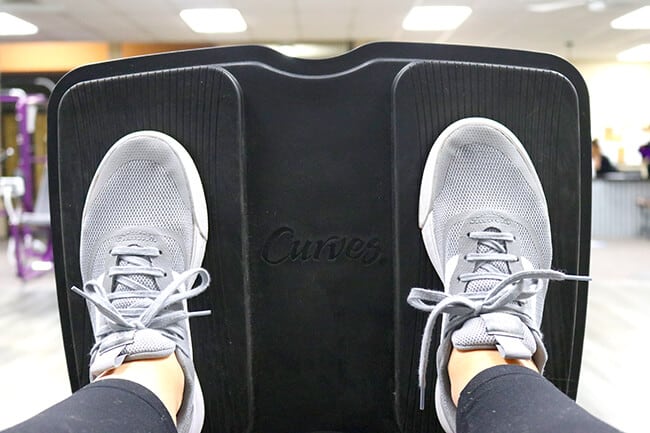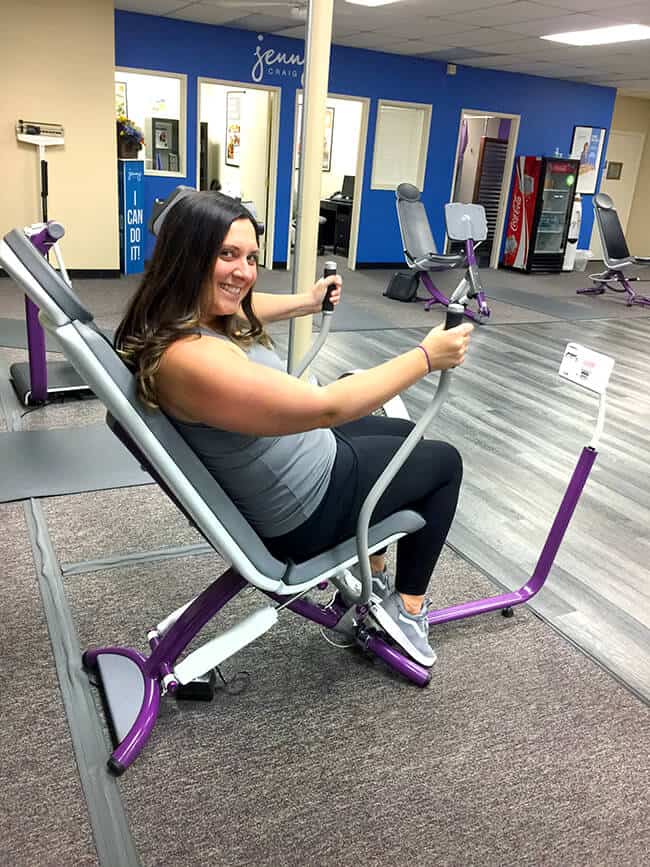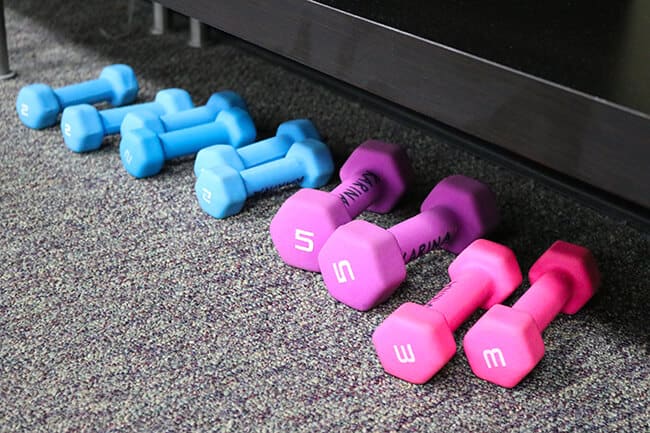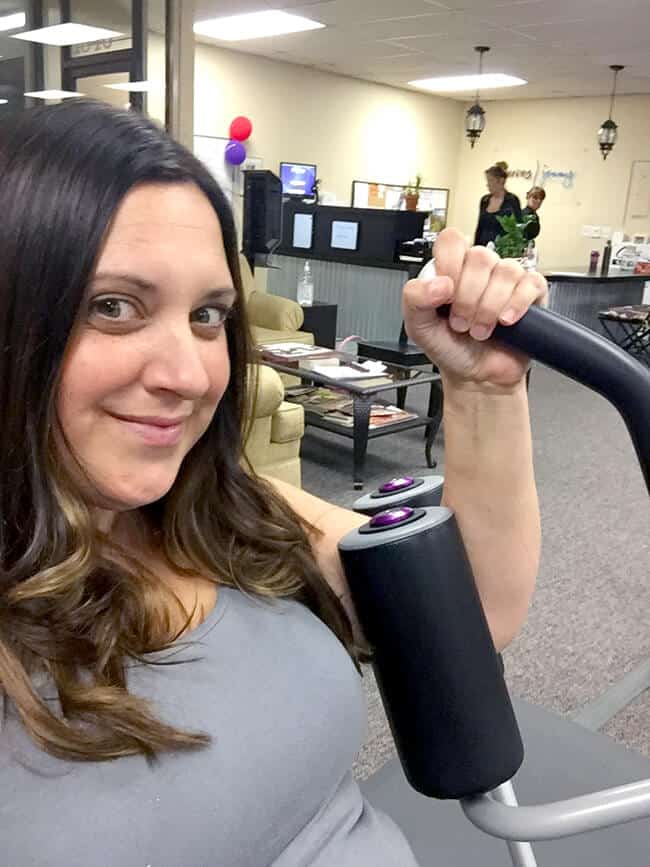 so far, i am really excited about joining Curves. i was skeptical at first glance, but i really did get a great workout...and it was FUN! i could actually see myself coming at least four days a week. i think anyone who want to get on track with their fitness could manage to get a few of these 30-minutes workouts in every week. and i am very impressed that you can get personal attention from fitness experts at no extra charge...anytime you need it. they are there to help you reach your goals whether in weight-loss, strength training or balance. it feels like a boutique gym...a place you want to be, a place where you belong and don't have to worry about not fitting in.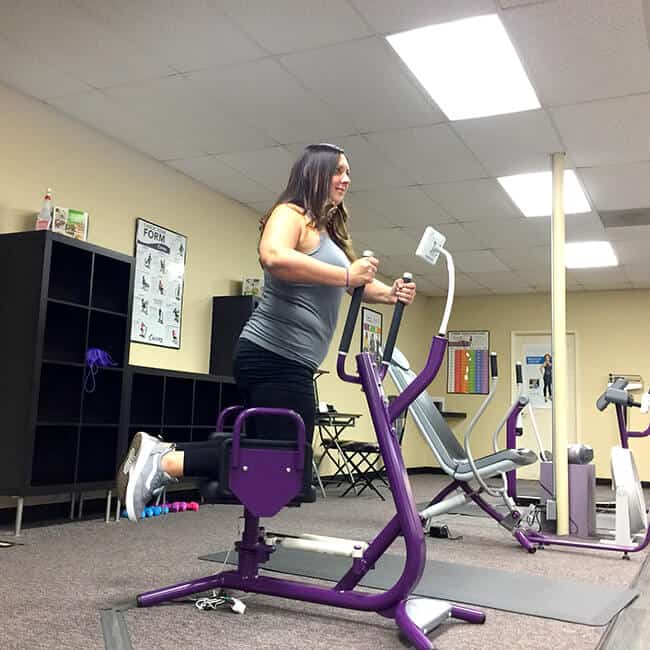 i can't wait to see my progress this month. stay tuned, i will be mack in a month to let you know how everything goes. and if you are interested in Curves, don't forget that they are offering free month-long memberships to their gyms. for just $49 per month, you get access to all the equipment, the workouts, the fitness coaches...everything!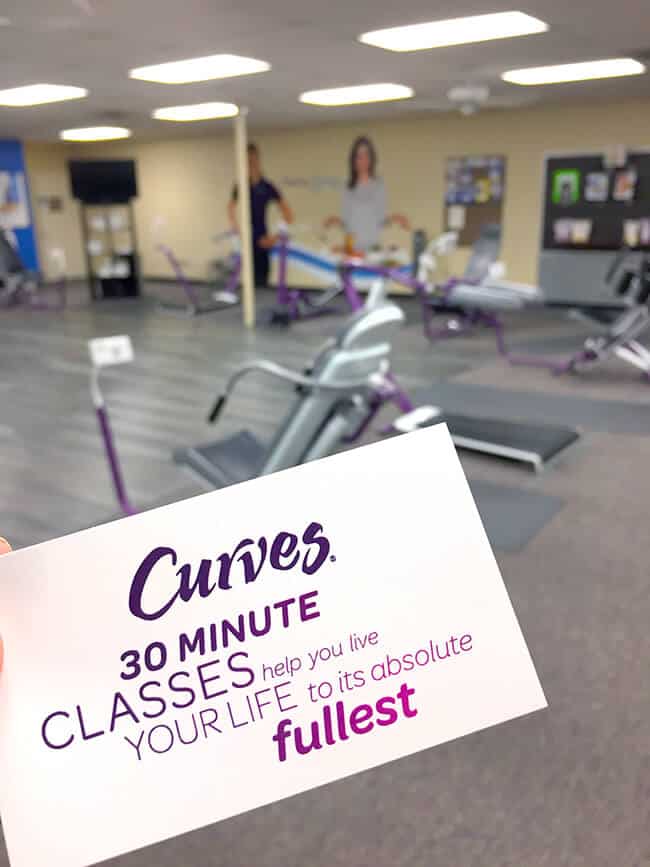 {This post was sponsored by Curves International but the content and opinions expressed here are all my own. }
SaveSave
SaveSave
SaveSave
SaveSave
SaveSave
SaveSave
SaveSave
SaveSave
SaveSave
SaveSave