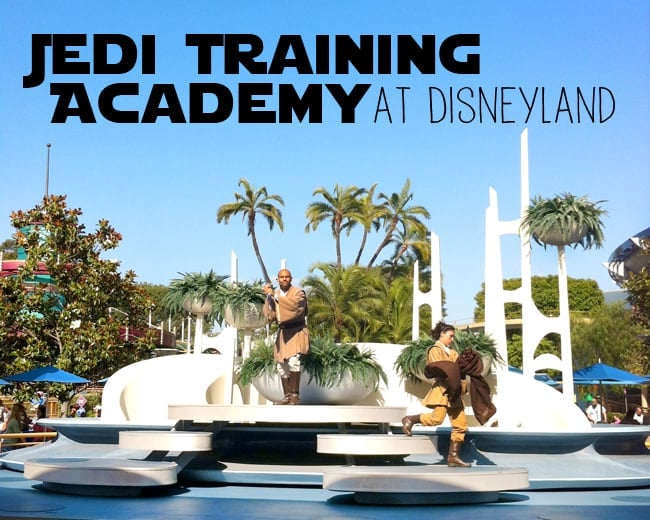 since we are in Southern California, we are lucky to be able to go to Disneyland with our annual passes. one of the boys most favorite things...and we ALWAYS have to do at Disneyland is go on Star Tours and watch the Jedi Training Academy show in Tomorrowland.
i would say we've watched the show a dozen times. we always get there early and park our stroller in the Padawan Transport Parking!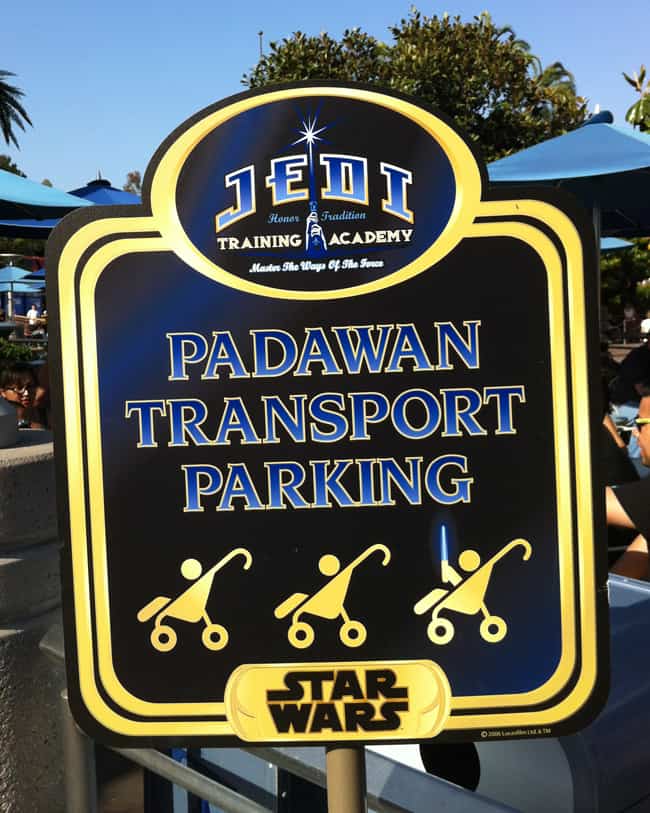 one of the Jedi Masters goes through the audience and picks kids ages 6-12 to come and be a part of the show, they will get to be trained as Jedi. out of all the shows we have watched, my kids have NEVER been picked. it was a sad sight...so we have been avoiding the show for some time, but this time i noticed they added A LOT more spots for kids to participate. my boys finally got picked!!!!! and there were plenty of spots for everyone. (thanks Disneyland)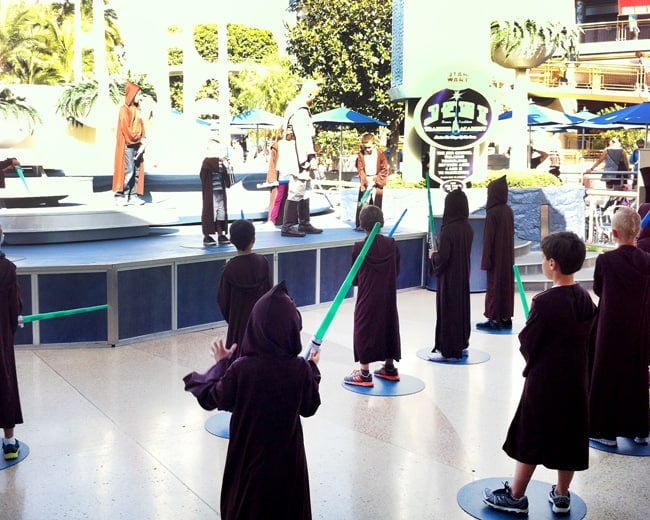 it was awesome watching my boys learn real JEDI moves and be trained as JEDI. they were in the moment...they were in HEAVEN!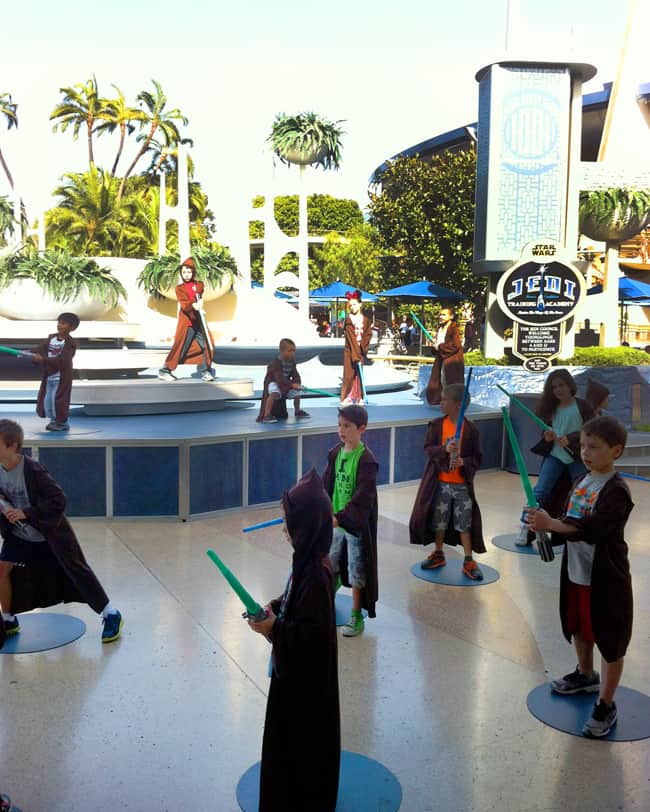 just as they finished learning all the Jedi moves, guess who showed up. DARTH VADER in all his darkness.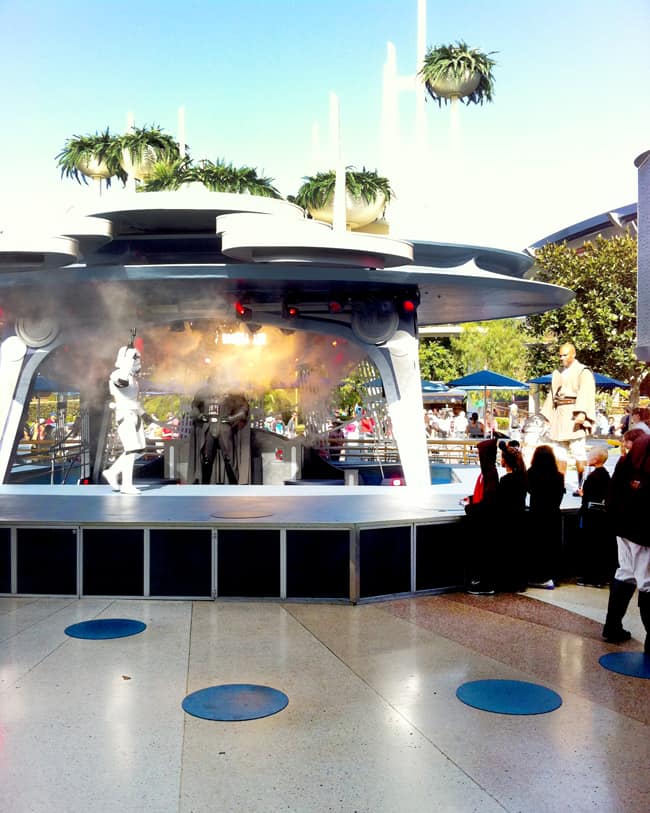 the Jedi Master got all the kids in position to fight the evil Darth Vader.
but wait! guess who also showed up? DARTH MAUL. how were these kids going to protect us from the Darkside!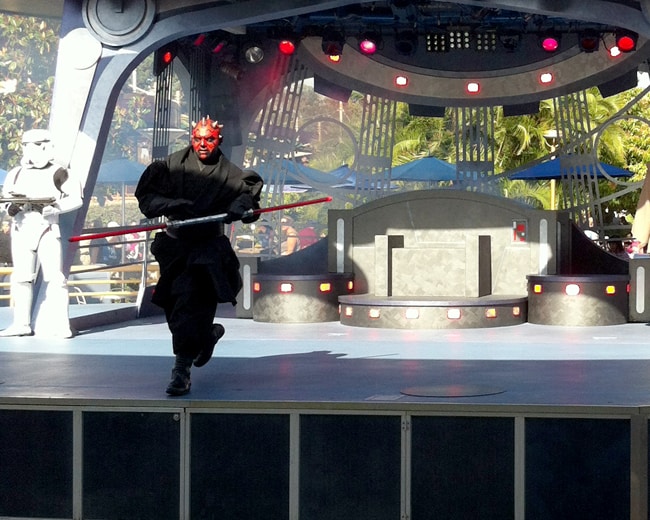 all the kids got to take turns fighting against Darth Vador and Darth Maul. when the kids finally defeated them...they returned to a galaxy far, far away.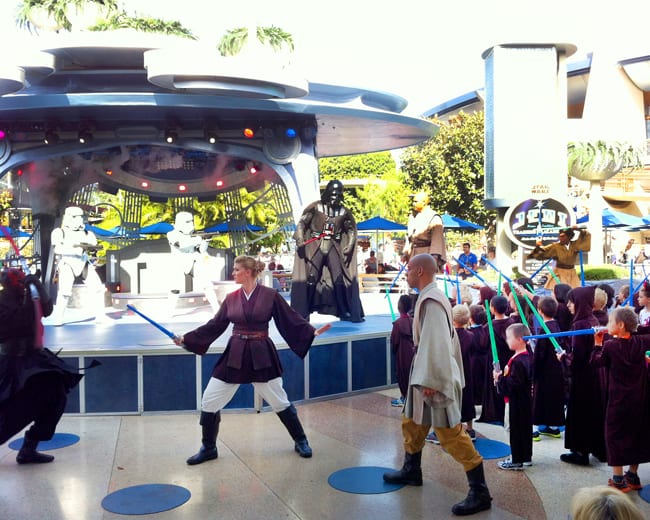 after the show, all the kids got certificates showing that they were certified JEDI. they have been begging me to frame them ever since.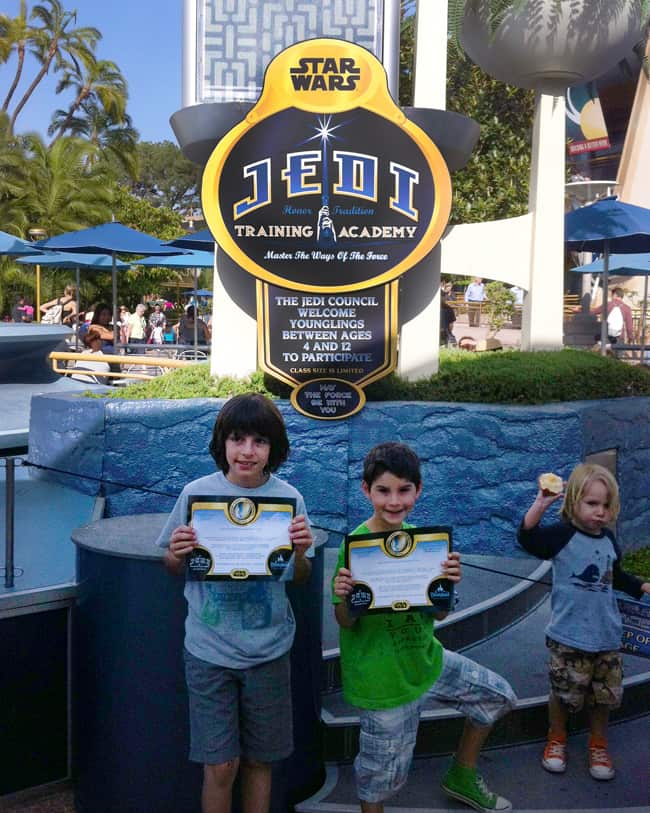 check out this video i made of the kids adventures at the Jedi Training Academy at Disneyland.