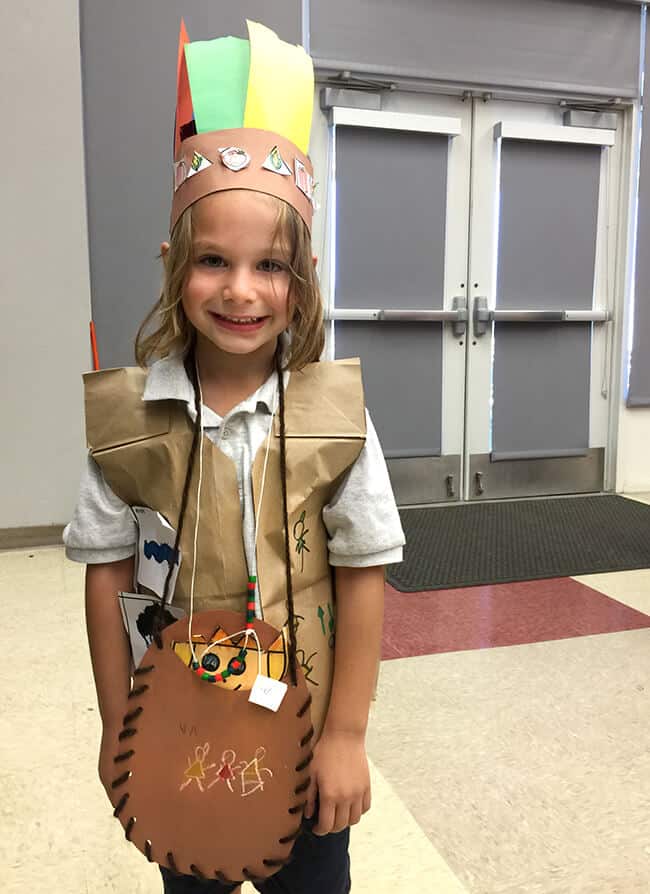 today is Thanksgiving. there's so much to be thankful for this year, and it's been such a fun month to remind me of it all. for one, it's finally cooling down here in the OC, we are really getting a Fall this year. it's been such a long time since the weather has been this way...so thankful for that. and two, i love seeing all my friends social media posts about all they are thankful for this November. i too have so much to be thankful for, so much this year i feel my heart could burst. starting off with my boys and hubby – this little guy, his sweet innocence and love for all things new. him starting kindergarten this year, and making new friends. my worries for how he would adjust going to all-day school – washed away with news of him excelling in his schoolwork. just a few things i am thankful for.
this week i got to attend his kindergarten class feast. it was absolutely adorable. they made their very own costumes...that paper baby in a papoose...i die!  they sang us Thanksgiving songs.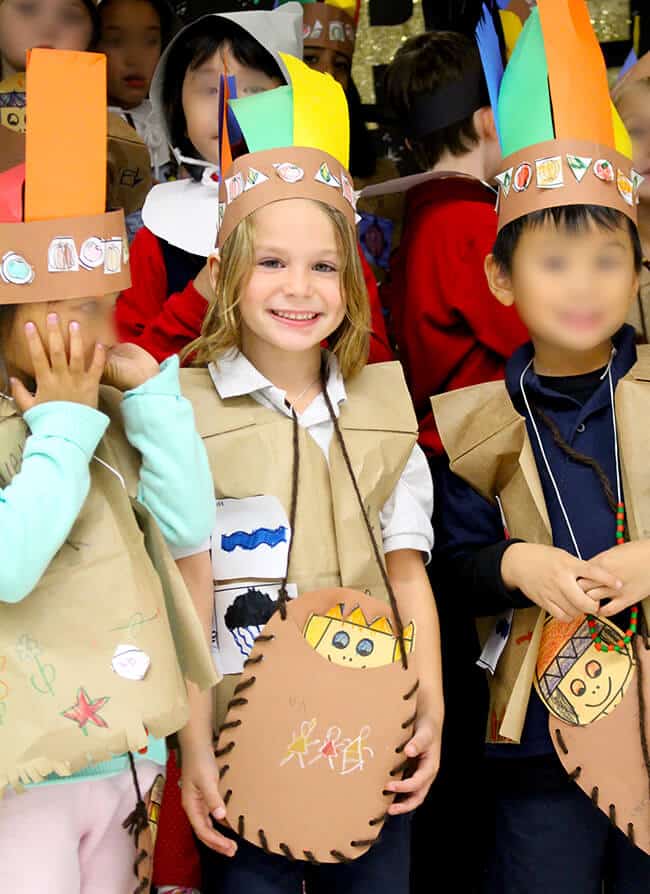 and had a Thanksgiving feast.
so much joy. i love kindergarten. i'm so thankful i had still one more kid to go to this Kindergarten Thanksgiving feast with. what a sweet escape to attend it with him.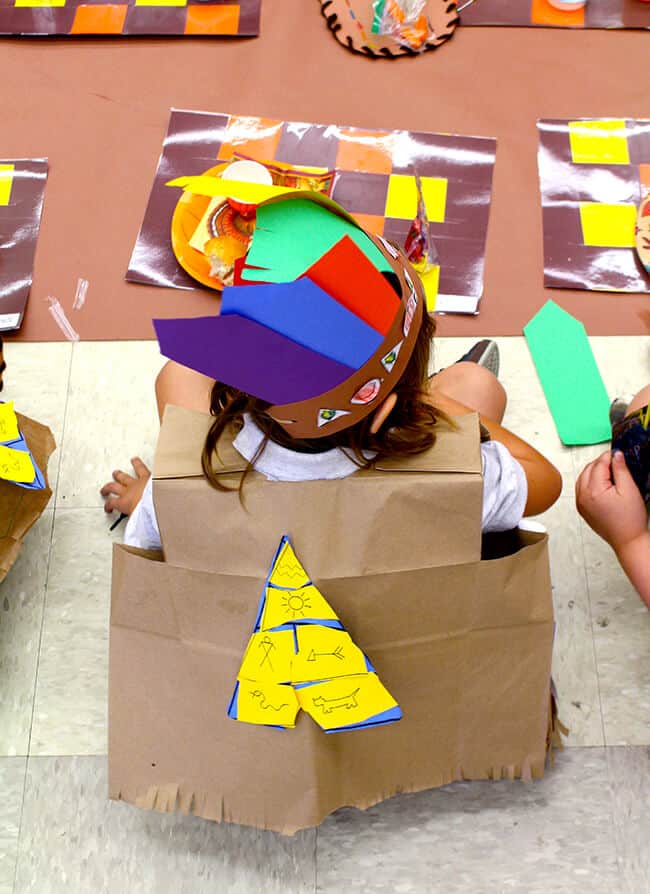 it's funny how little things like a kindergarten Thanksgiving feast can remind you of how much you are thankful for.
i really wanted to take a moment and thank all of you, my readers. yes, i am thankful for you. i've been here a long time in this space – writing away on this blog, hoping to inspire parents to get out and take memorable adventures with their kiddies and enjoy life to the fullest. i have met many of you along the way, received comments, emails and messages from you. thank you for the kind thoughts and notes of gratefulness. they leave a smile on my face and i cherish each one. you all mean the world to me...and along the way, i feel that i have build my own little community of moms...and dads. i love the connections we have, and want you to know that you have also helped me more than you know. i especially love the advice and ideas you have given me. thank you.
and being Thanksgiving and all, i just thought you should know that.
Happy Thanksgiving!