This is a sponsored post written by me on behalf of Tooth Tunes.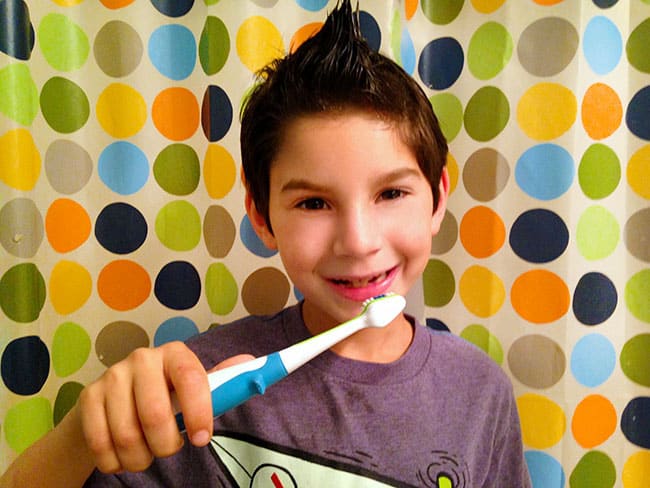 brushing teeth has always been a struggle at our house. my kids are great about taking showers, getting ready for school or bed, and having their hair combed. but when it comes to brushing their teeth…things don't always go a smoothly. most of the time there is a struggle with the toothpaste, as none of them like toothpaste. they say it burns, and they don't like the flavors…although i have tried every brand out there. and since they don't like the toothpaste, getting them to brush long enough and well enough is hard, especially at the end of the day when i am worn out.
so, when i had the opportunity to try out Arm & Hammer Tooth Tunes with my kids, i had hopes that maybe our teeth brushing problems would be solved.
what are Tooth Tunes? Arm & Hammer Tooth Tunes and Tooth Tunes Jr. are tooth brushes with one-of-a-kind technology that streams sound vibrations from the bristles of the toothbrush through the teeth, allowing kids to hear the music while they are brushing. the music lasts for a full two minutes, and kiddies are supposed to continue brushing until the music stops.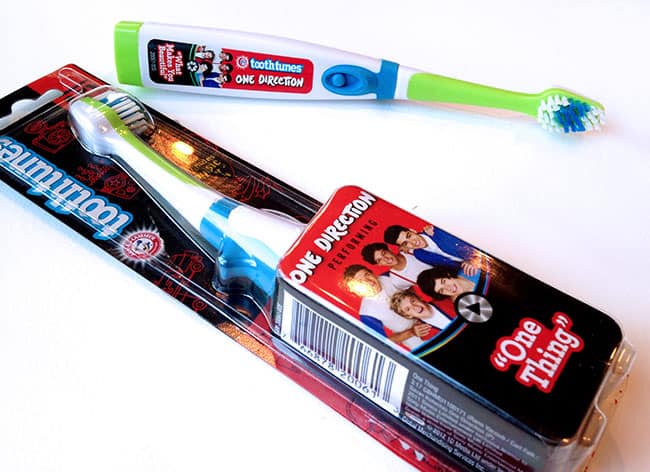 each Tooth Tunes comes programed with a different popular song, any where from "One Thing" by One Direction, to "We Will Rock You" by Queen, to "The Alphabet Song" in the Tooth Tunes Jr. style. there are lot's of songs to choose from.
overall, the kids are having a lot of fun with the new tooth brushes. you can't really hear the music loudly unless the toothbrush is touching the teeth, so that makes sure the kids are actually brushing. and the kids are definitely brushing more and with less whining…and anything that makes this part of the day easier and happier…i'll take! i hope it lasts.
check out this little video the kids made of them trying out Arm & Hammer Tooth Tunes. who knew my kids liked "One Direction" so much!
i would love to hear any tips you have for getting kids to brush their teeth. do you brush your kids teeth for them? or do they do it themselves?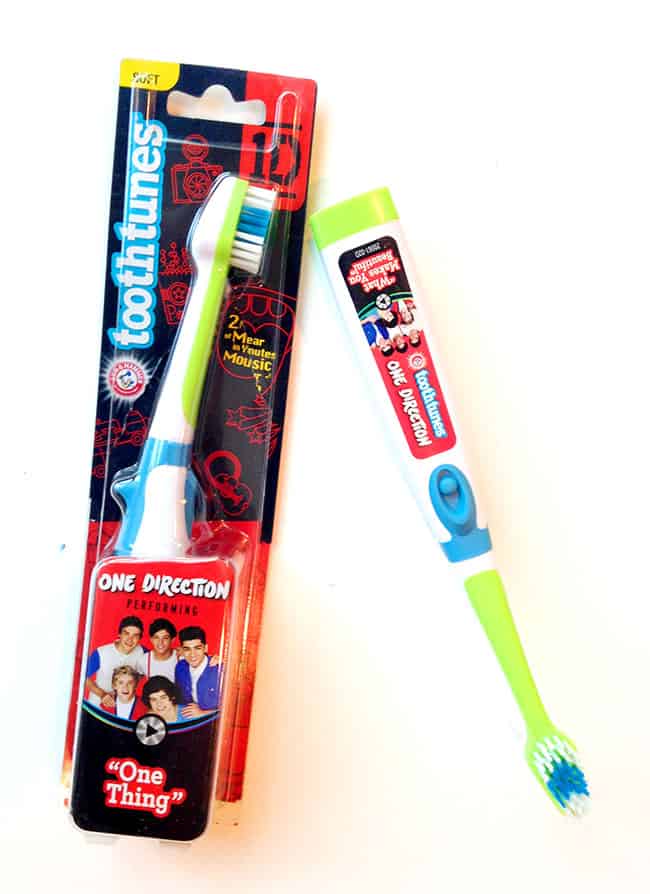 This is a sponsored post written by me on behalf of Tooth Tunes.