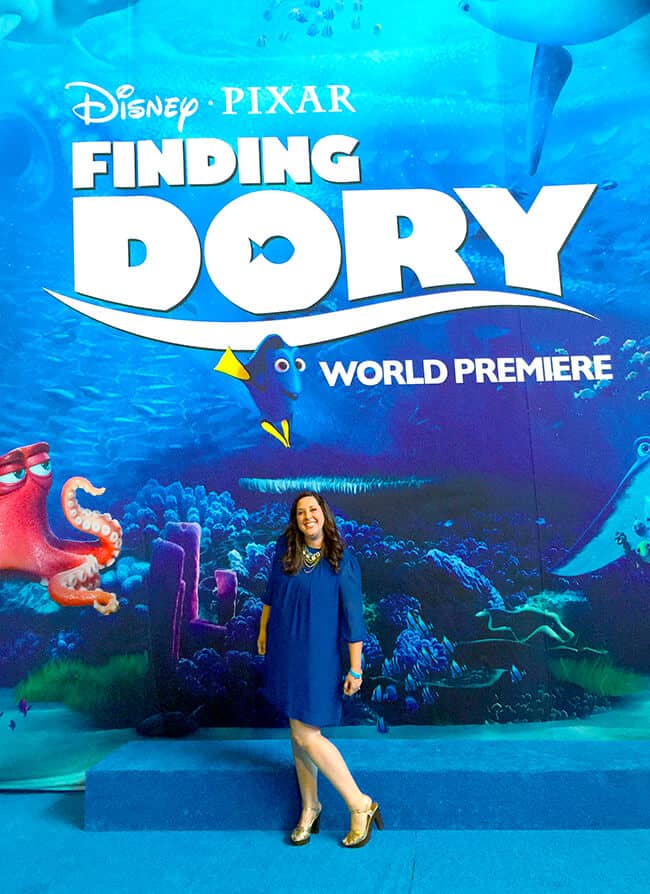 Last week I had one of the most exciting times on the BLUE carpet at the Disney • Pixar Finding Dory World Premiere in Hollywood! Juicy Juice invited me to attend the world premiere at the El Capitan theater and watch Finding Dory with Ellen herself and the rest of the cast and crew. It was an evening full of excitement and celebrities...a very special night that I will always remember.
Here i am right before i drove to the premiere with Dory! it was fun to get dressed up..in blue of course, ready for a night of fun.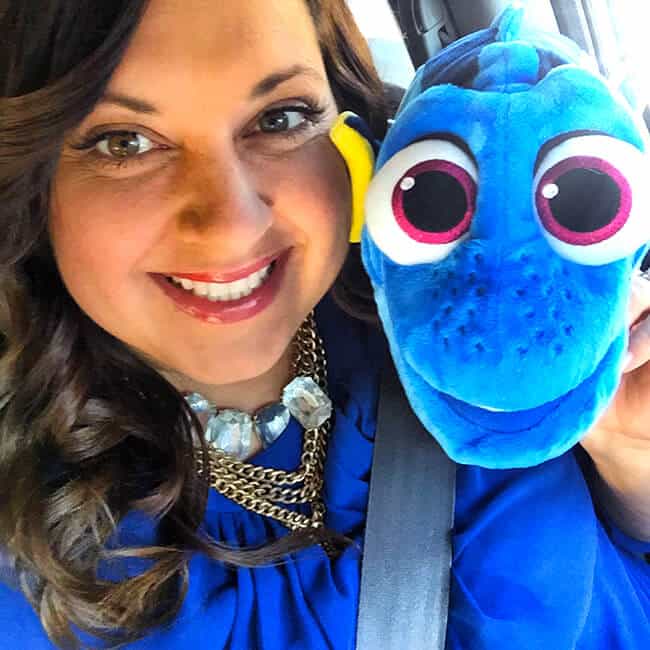 I arrived at the red carpet...which was actually BLUE in honor of the ocean, just in time to see the celebrities arrive to the premiere and walk the blue carpet.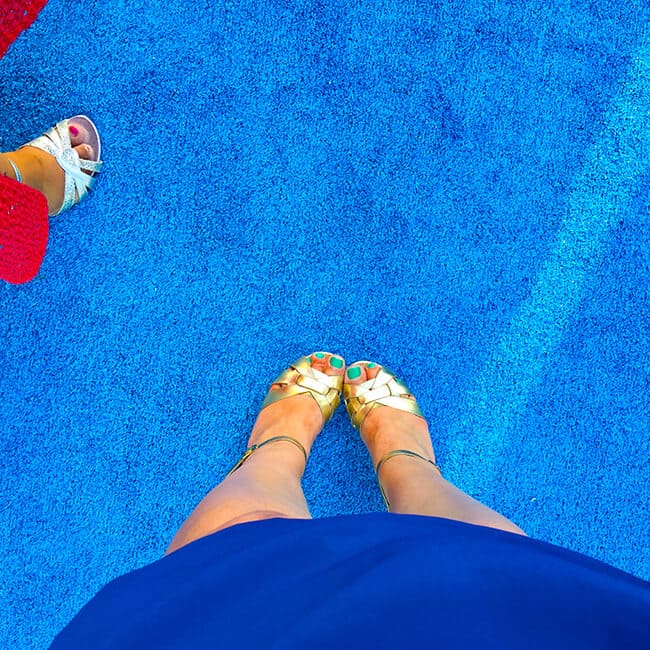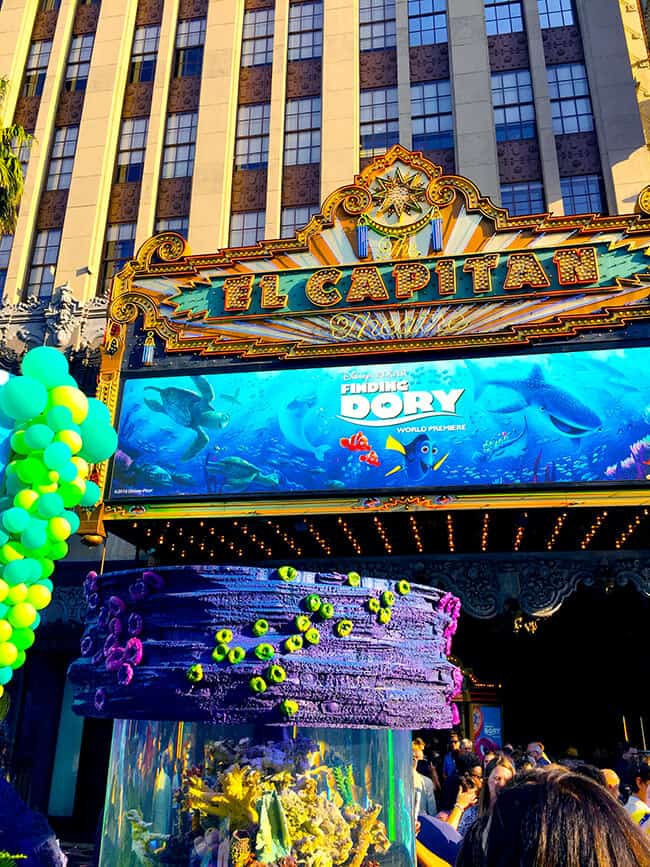 Here is the beginning of the blue carpet where the celebrities walk down getting their photos from the paparazzi and doing interviews with new outlets. it was most exciting to see Ellen arrive with Portia, since I have never seen her in person...and because she is the star of Finding Dory. Ihe crowd of course went wild, screaming and calling out to her.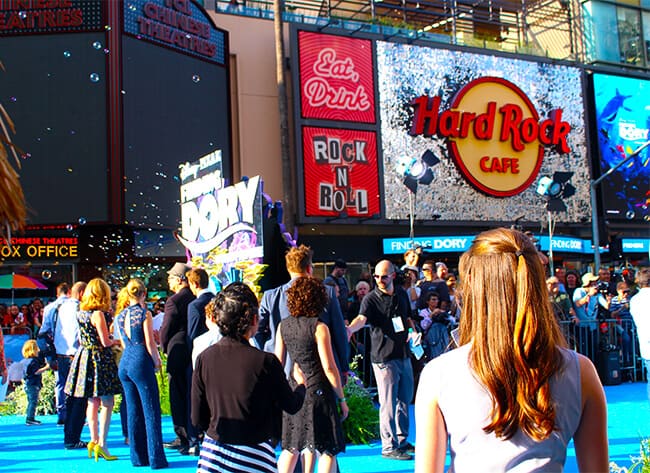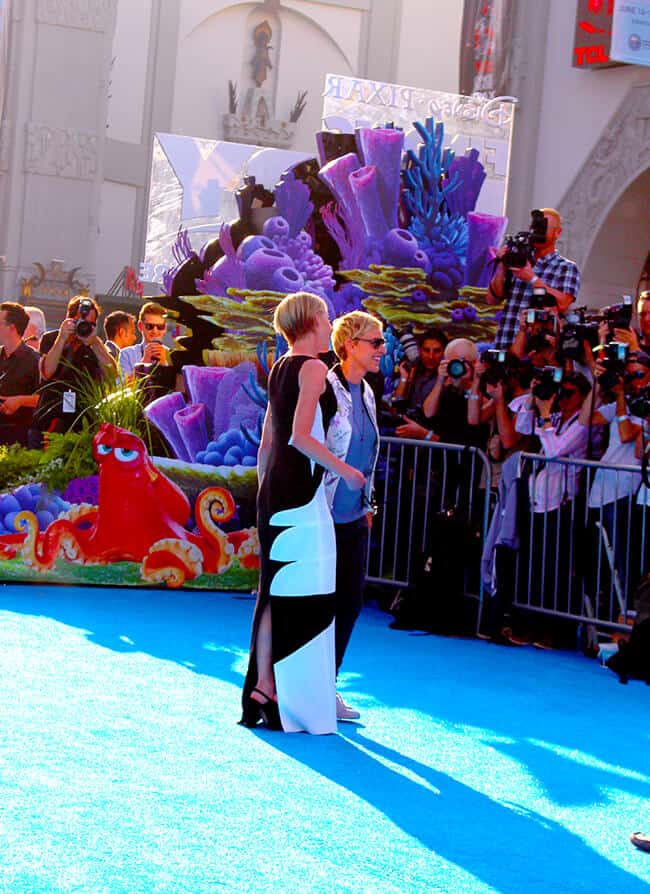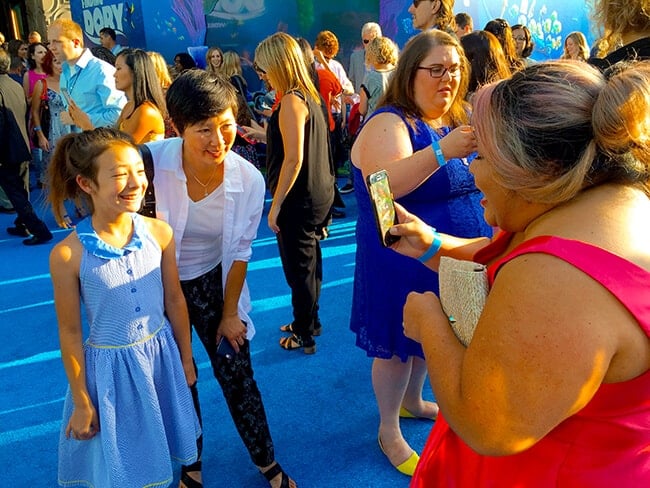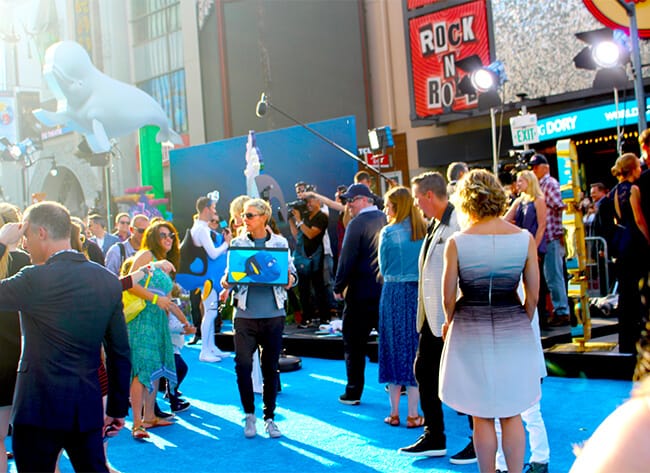 before entering the El Capitan to watch Finding Dory, i took a few photos on the blue carpet. and right before we headed in, i was able to capture a photo of the entire cast of Finding Dory in front of the El Capitan. what a fun treat.then it was time to go inside and watch the movie. watching movies at the El Capitan is a unique experience. the theater is vintage and full of nostalgia. we weren't allowed to take cameras inside, so i don't have any photos to share from this part of the night.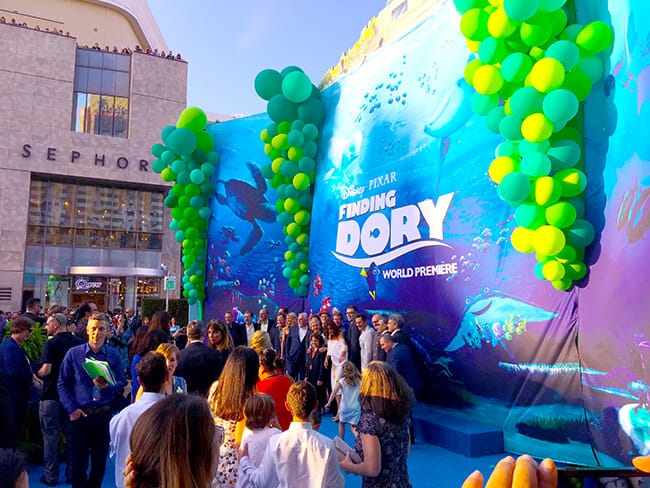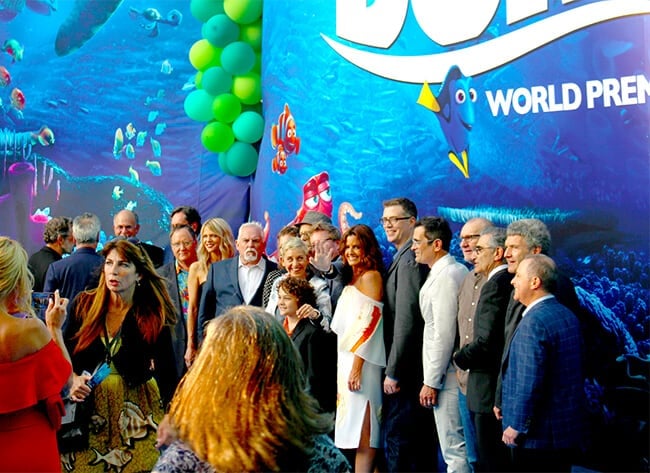 Disney • Pixar Finding Dory was AWESOME!!!! one of my favorites animated movies for sure. just as good as Finding Nemo...or BETTER! i loved it and couldn't wait to take my boys to see it in the theaters. good thing i didn't have to wait very long, i took them on opening day. of course, they also loved it! on the way out of the theater, everyone was raving about the movie. i also bumped into Ellen!!!!!! i got to walk out of the theater with her. unfortunately...i was too shy to talk to her even though she was inches away. AND, i didn't have my camera with me. but once i got my camera back, i was able to get one last photo of her.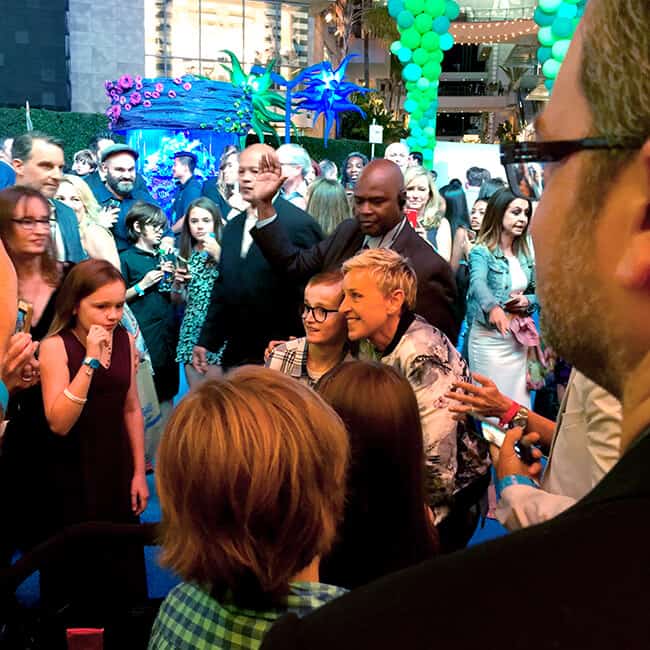 After the movie, the after party started! there was live music, food, activities and lots of people having a great time. It was pretty exciting to recognize the celebrities from our favorite movies and television shows walking around at the party.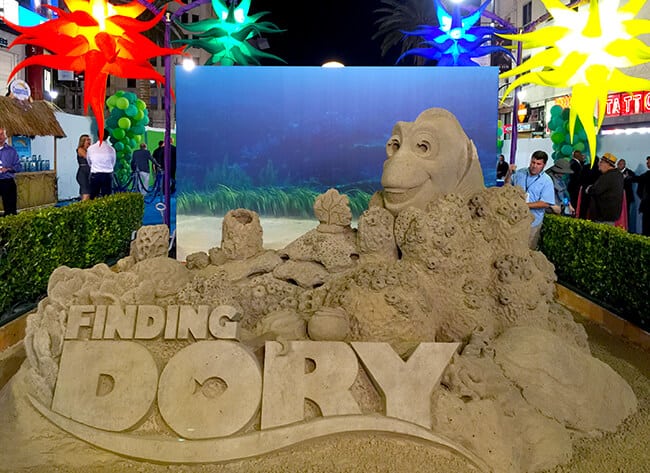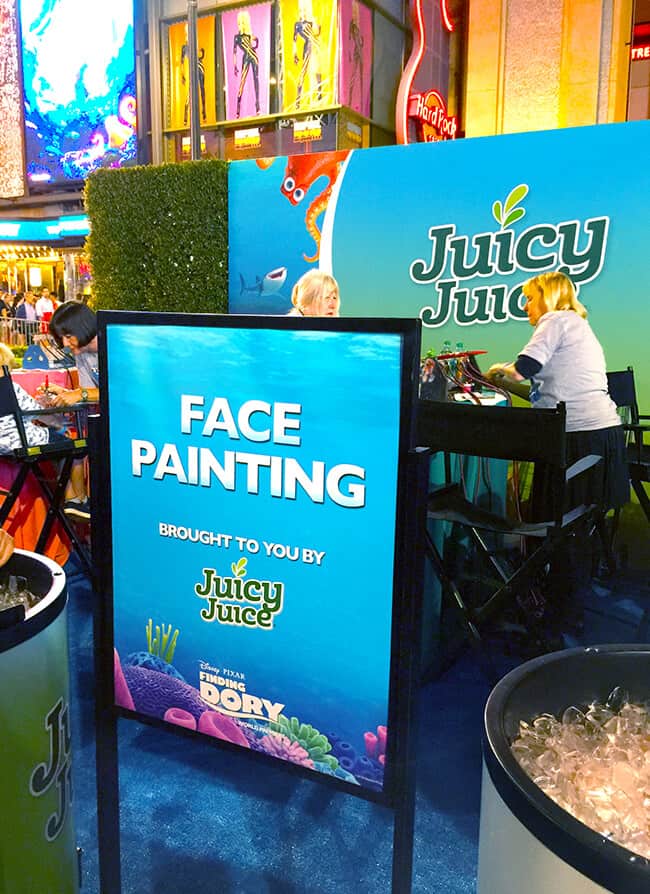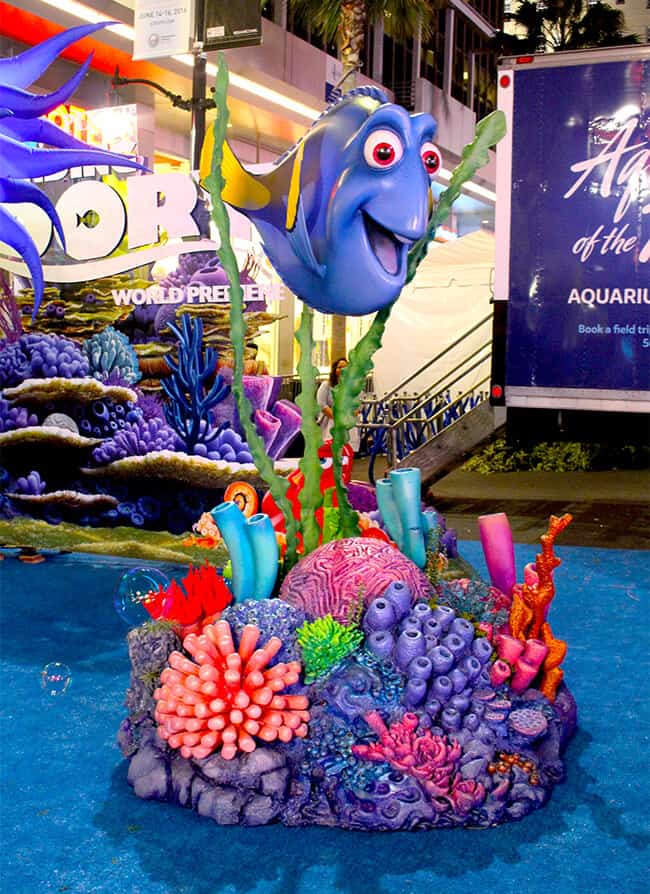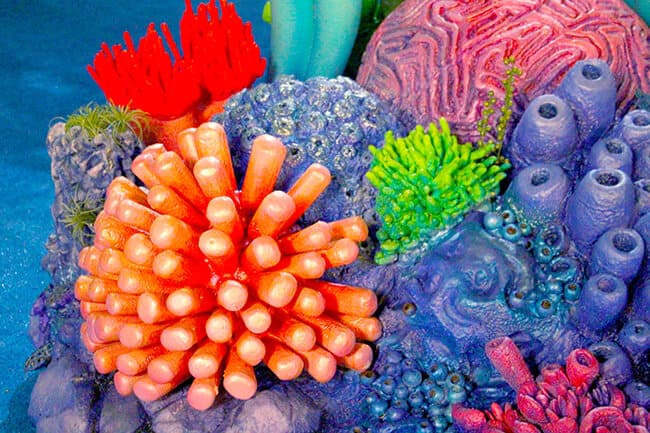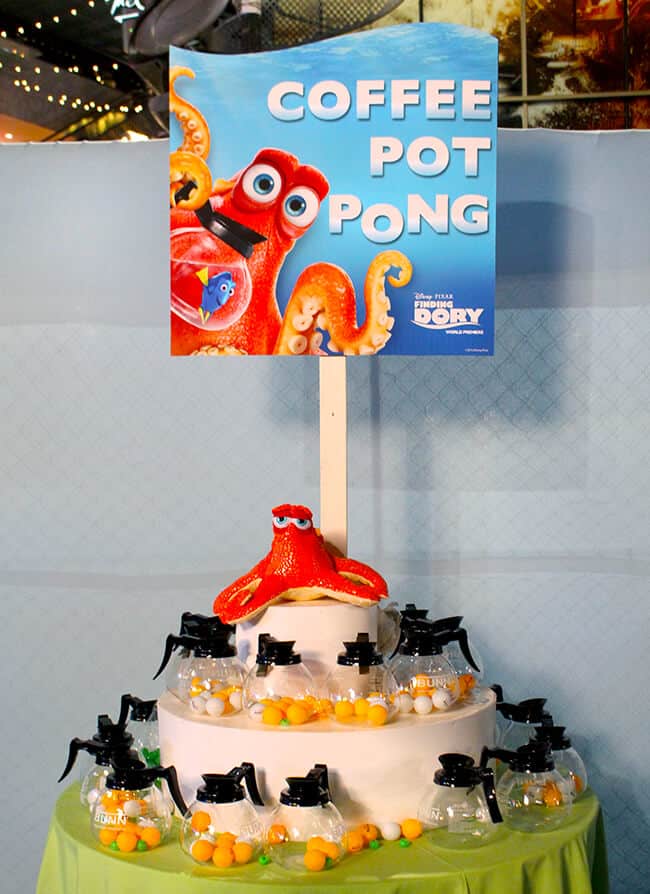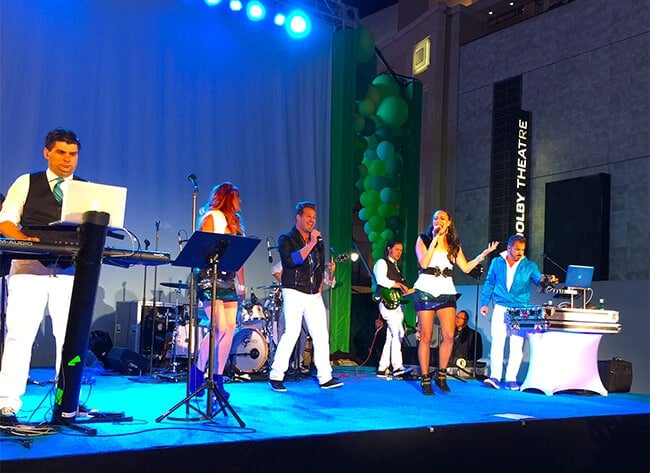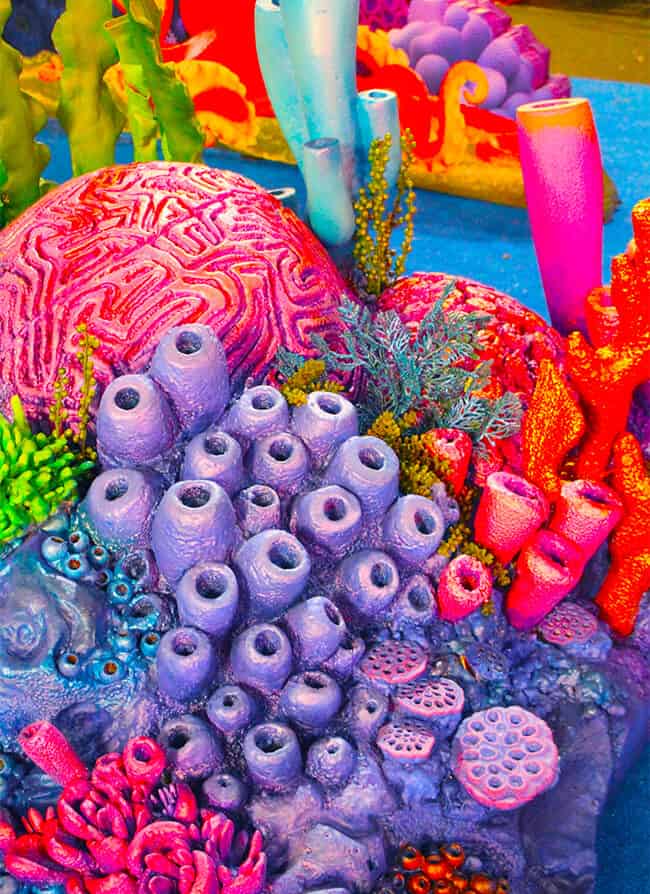 And I couldn't leave the party without enjoying a box of Juicy Juice. right now the Juicy Juice packaging is Finding Dory themed! something my kids would love. and since Juicy Juice is 100% real fruit juice, I love that they love it too.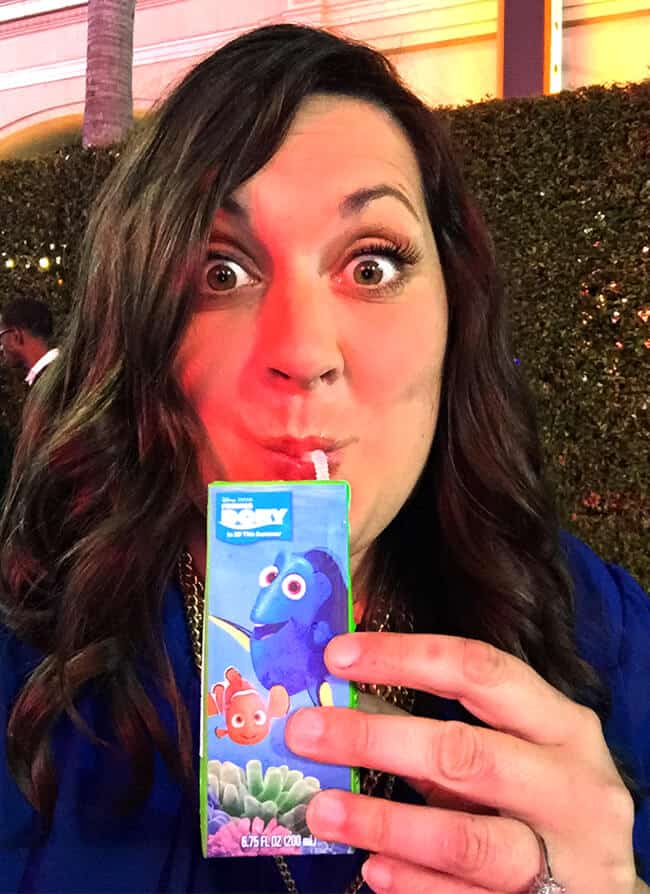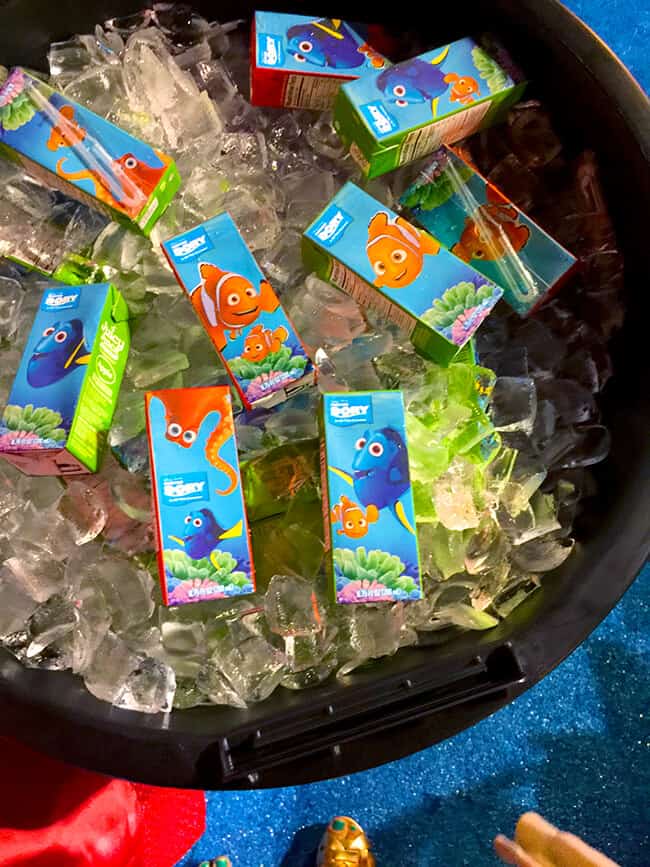 i had such an incredible experience and the Disney • Pixar Finding Dory Premiere. it was a night to remember. thank you so much Juicy Juice for inviting me. and don't forget to see Finding Dory in the theaters. the movie opens June 17th, just in time for summer. i know you are going to love it just as much as i did. make sure you stay and watch the movie all the way to the end of the credits! there's a fun scene that is only shown after the credits have rolled and you won't want to miss it. now go see it....and bring some Finding Dory themed Juicy Juice with you too. have fun!!!!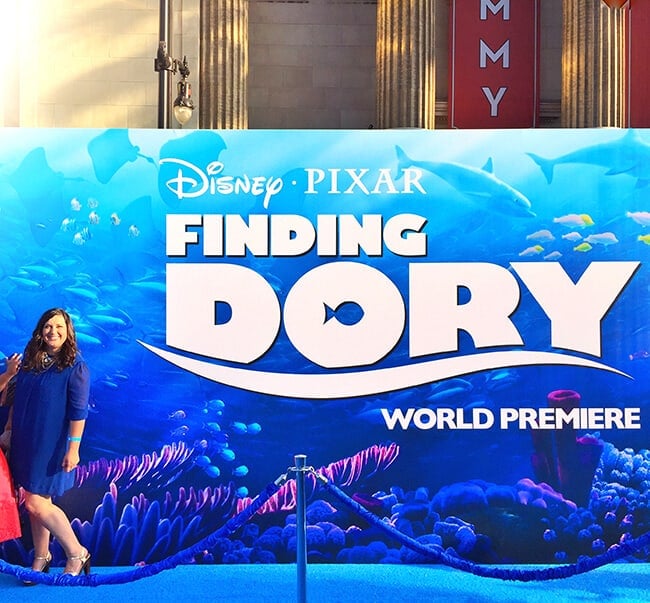 {This is not a sponsored post. I was an invited guest of Juicy Juice. All thoughts and opinions are 100% my own. }