you may think that people would laugh at dad wearing a tie like one of these. however, every year, the boys and i make their daddy a "new" custom tie to wear on Father's Day and he gets quite the opposite reaction.
it may be because he wears it with pride, or that he just likes the attention, but each Father's Day my husband makes quite the buzz. everyone comes up to check out his tie, and i hear the words "awesome" "rad" and "look how cute" from those admirers of his special Father's Day gift.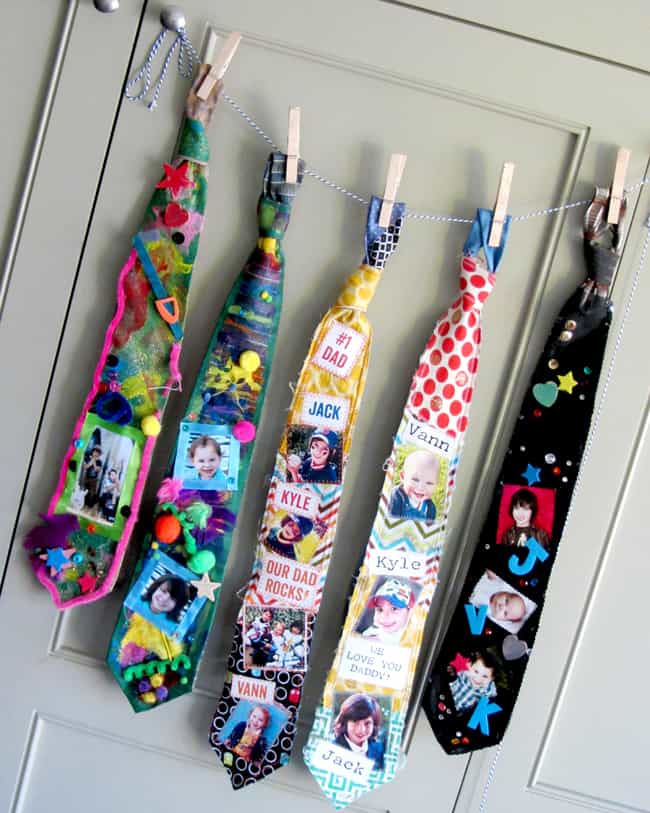 not only is my husband filled with pride, showing-off his most prized possessions (his boys) displayed on his tie, but so are my kiddies. they are filled with joy seeing their daddy wear something they made...proudly showing it off to family and friends, making them feel loved, and happy that their daddy is happy.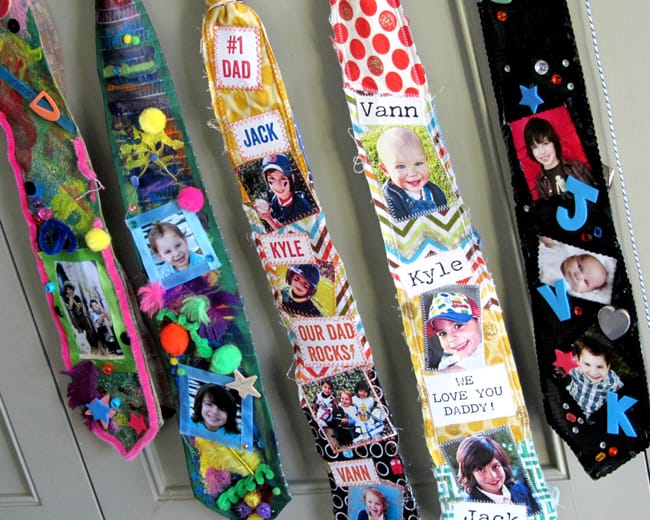 and these ties my husband receives each year...they may be silly, might not be professional looking, and might have glitter a bits of feathers glued to them...but he loves them. because sometimes it's the little gifts that matter most. Happy Father's Day.