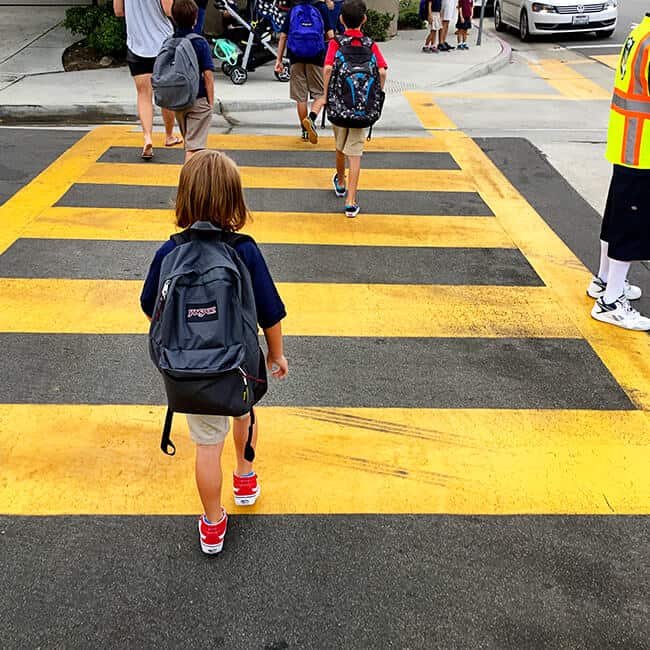 this past week the boys went back-to-school. thats right...all three of them. it's been an emotional back-to-school year this time around, because this year, Vann is in Kindergarten (insert blubbering sobs here). my baby is now in school! for the past few years, he has been my little sidekick. we went everywhere together, and hung out all day. we would go out to lunch, and he would play legos and dinosaurs along side me as i did my computer work. now times have changed.
this is the first year that i will have the ENTIRE school day to myself! from 8:00 am to 2:30 pm i will be able to do whatever i want. this is a NEW LIFE FOR ME.
will i get more work done?
will i be writing more blog posts?
will the house stay cleaner?
will i be able to get dinners prepped?
who knows!!!???   
i am sure i'll definitely be getting a lot more things done...and this excites me. i have always been a work at home mom, which has been challenging and not always easy. i am excited to be more organized, have some more ME time, and get my professional work done in a more timely manner. but it doesn't take that fact away that i will miss the boys terribly while they are at school.
can i handle this NEW LIFE???
PLUS....on top of the fact that my littlest baby is not really a baby anymore, my oldest baby...is now in Junior High! (insert even more blubbering sobs here). no more elementary school for my Jackson. and i just hope the next two years go by slowly, because i really feel like i blinked and now he's suddenly a teenager.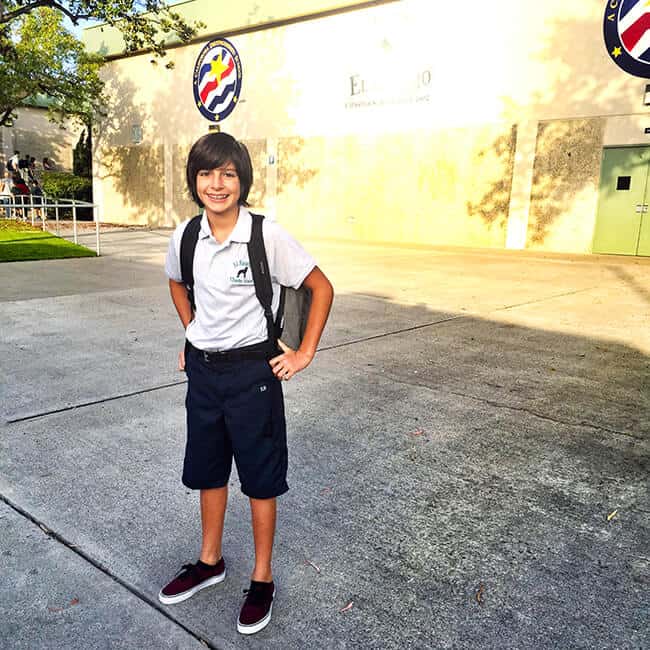 walking onto the junior high campus was scary for a first time mom of a junior higher. all the kids seemed so much older. now, there is so much more responsibility for my boy. will he be able to handle it? of course. i have full confidence that he will. me...not so much. whaaaa! i want my baby back.
first day drop off went fast. we got his schedule, quickly walked the campus, and decided mom needed to go. i got a quick snap shot of a few of his friends and i was off to take the other two back to the elementary school. one down, two to go.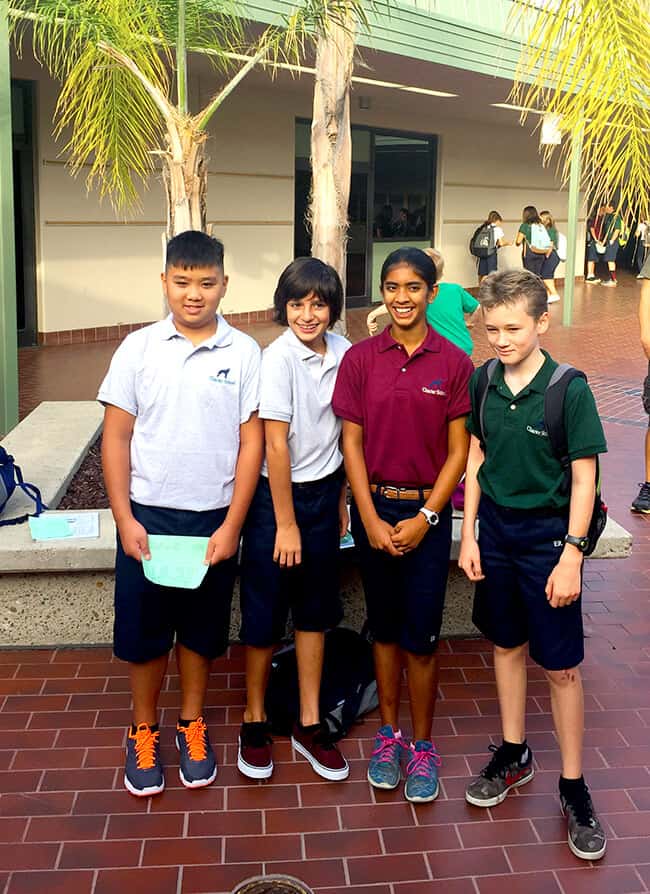 next up, were these two.
Kyle, my fourth grader....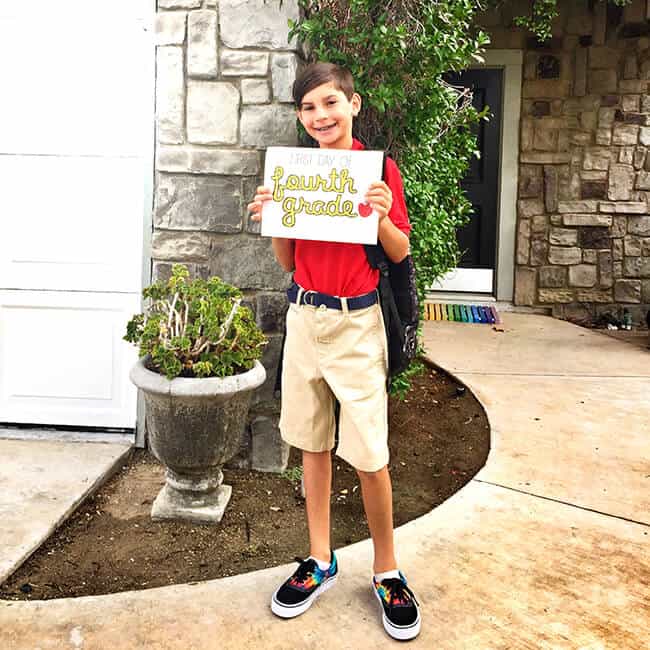 and Vann, the kindergartner.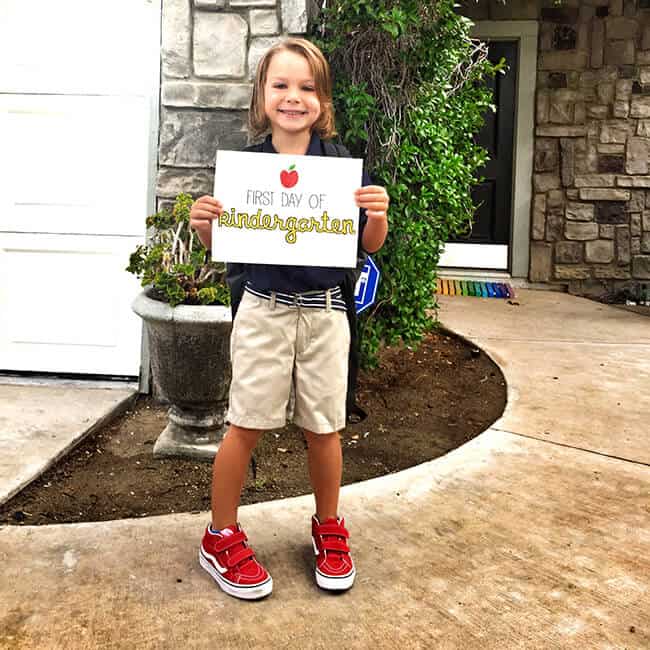 you can download these First Day of School Printables here.
the excitement on the first day of school is always so refreshing! i wish they could be this excited all throughout the year.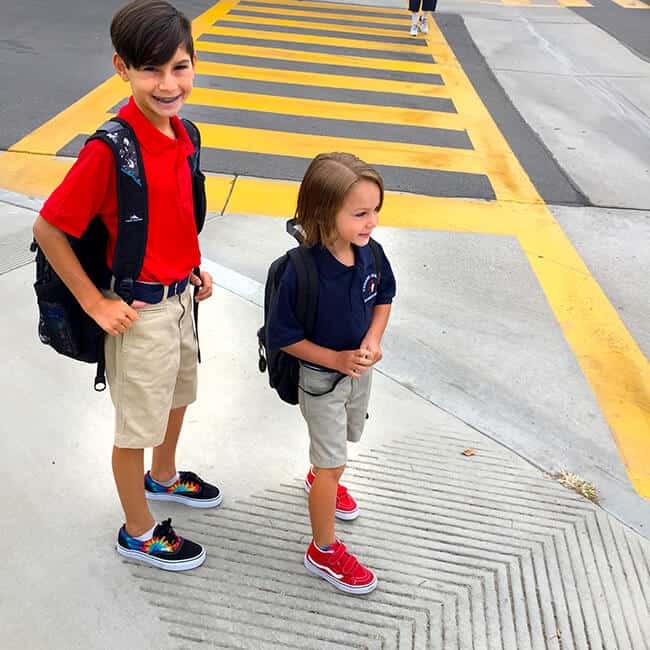 we dropped off the big fourth grader at his classroom and ran over to get Vann into his new kindergarten class.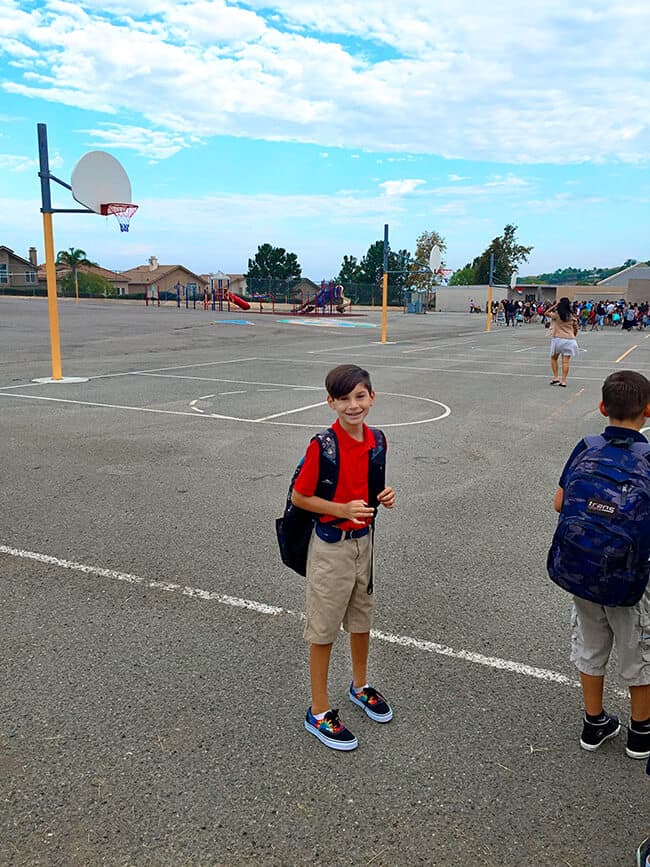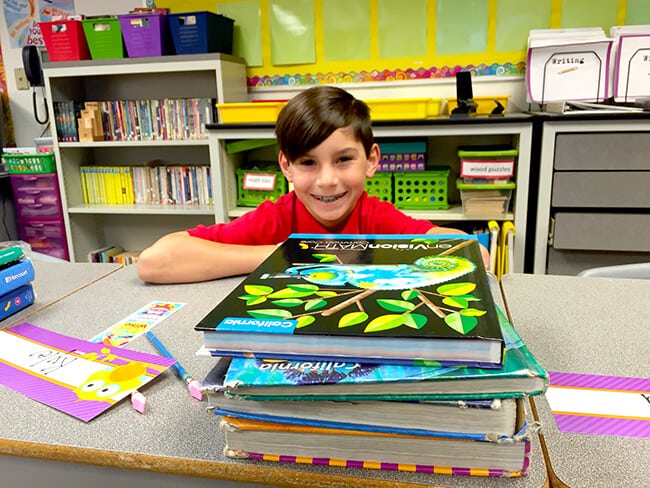 i loved how his little hand gripped my hand tightly while we waited in line to go into the classroom.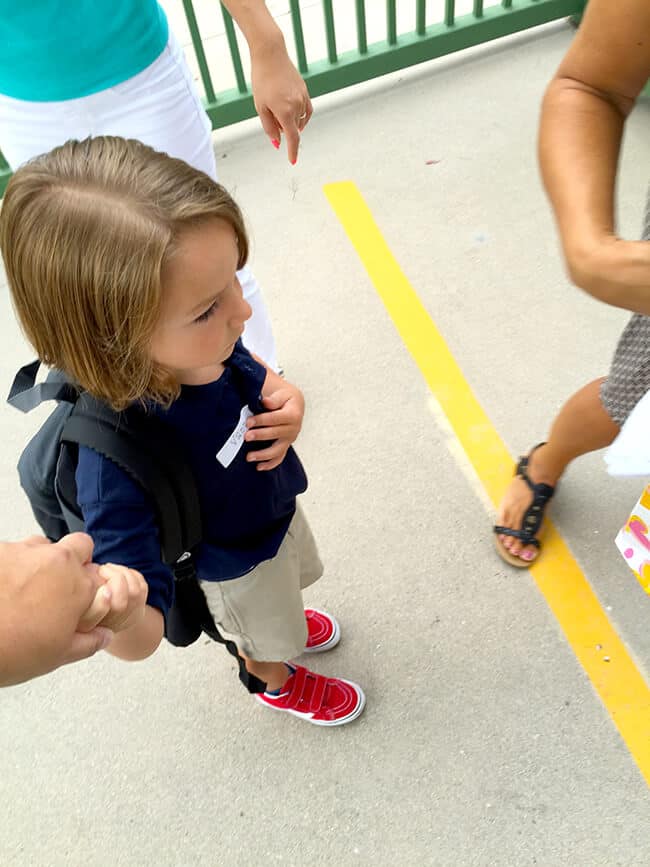 then one of his teachers (he has two this year) showed him the way towards class.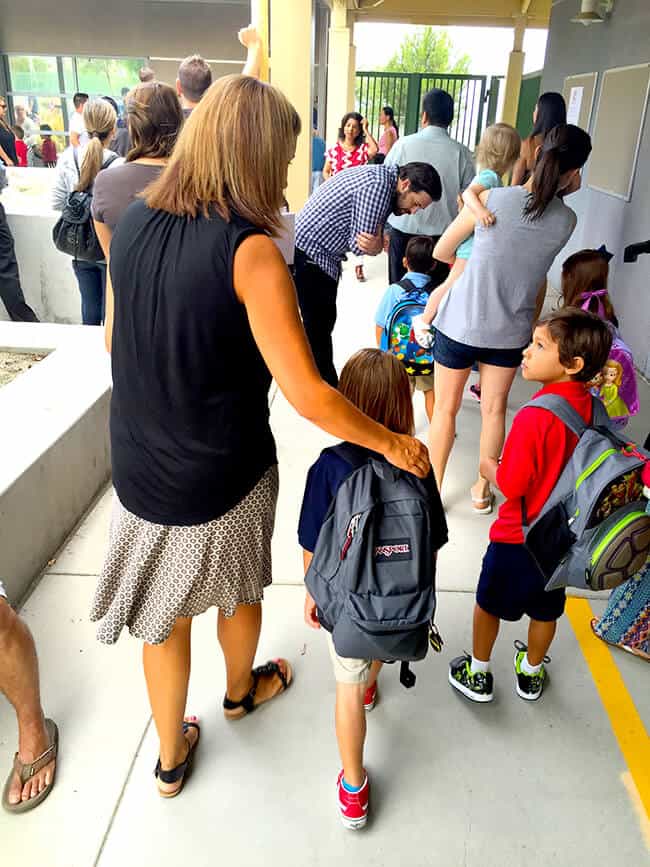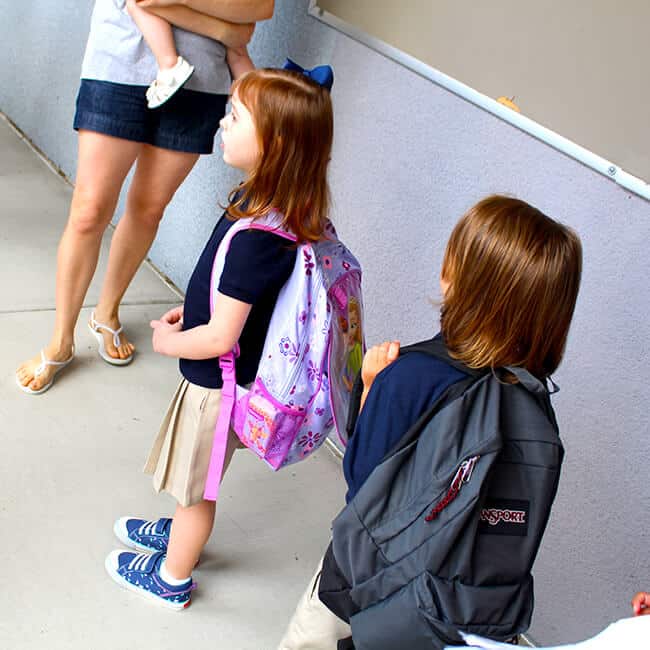 he gets to put his backpack on hook 27 everyday. but he told his teacher that he would rather have number 17. LOL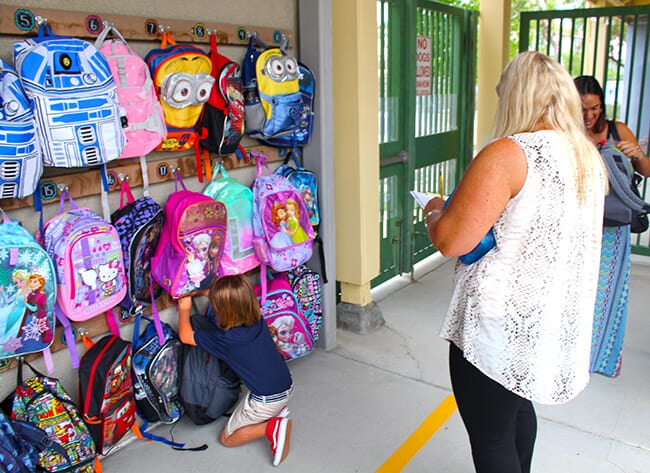 the little kindergartners all sat down on the colorful rugs and waited for the teacher to start class. all the parents hovered around the kids watching what their kiddies were doing. i am sure everyone felt the same as i did. not wanting to say goodbye to our littles.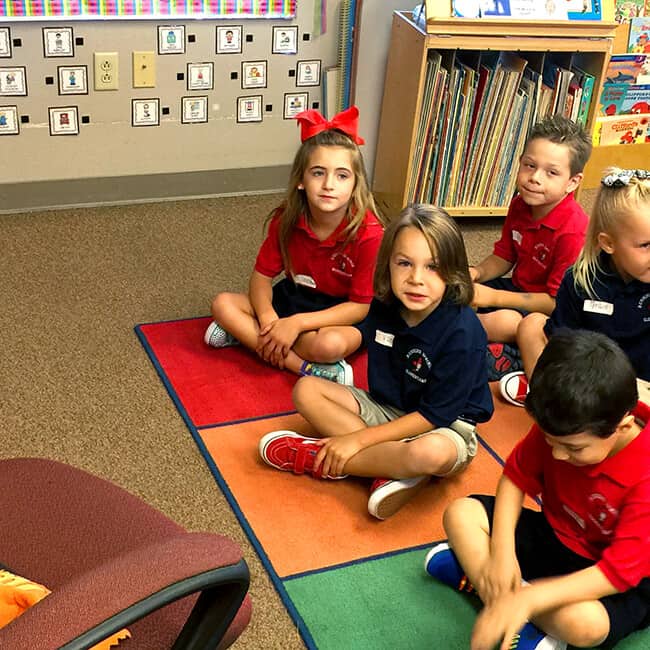 one of the teachers read The Kissing Hand to the kids. a cute little book about Mrs. Raccoon, who shares a family secret called the Kissing Hand with her son. it give him the reassurance of her love any time his world feels a little scared.
then the teacher told the kids to kiss their mamas and dads goodbye.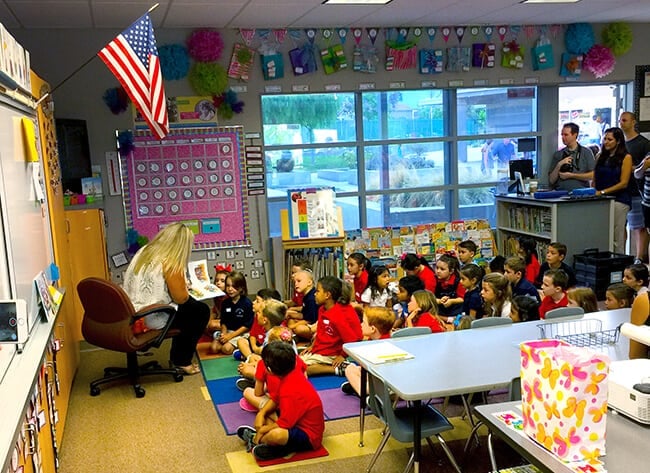 Vann didn't get up!  he just sat there and didn't want to give me a kiss goodbye. little stinker!  of course i forced a hug and a kiss upon him and left on my way. that was it. they ARE ALL IN SCHOOL!!!!!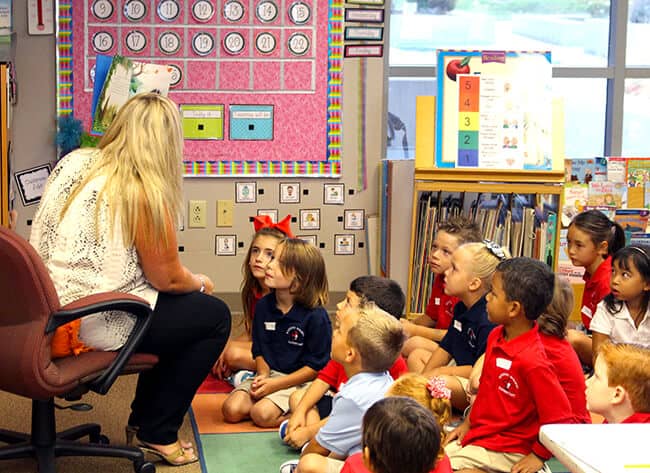 when i picked up the boys, there were smiles all around. Vann loves his new teachers...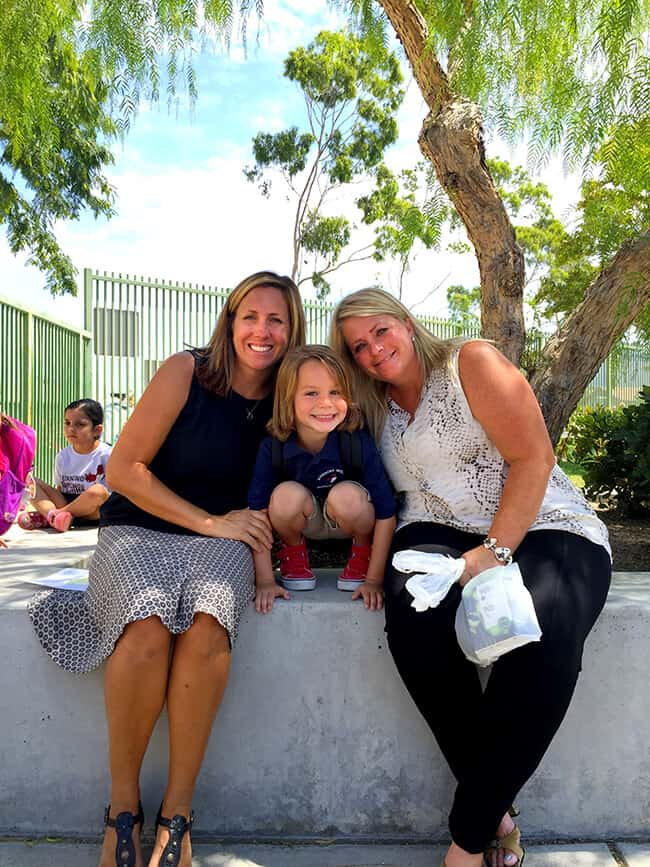 and Kyle loved being back with all his friends. these boys have been best buddies since Kindergarten.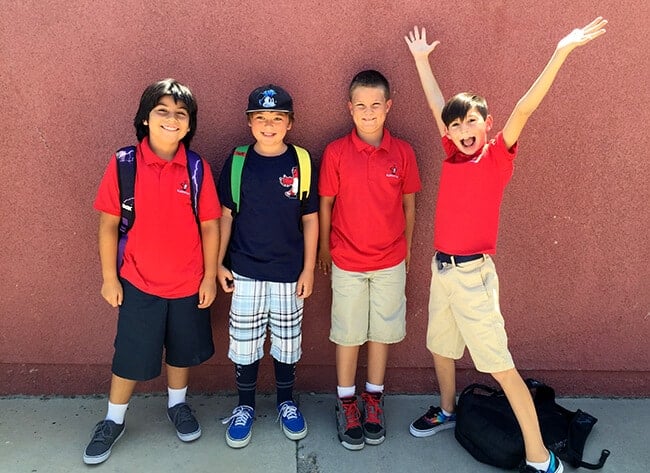 you can just see how much they love the little brothers entering their turf. HA!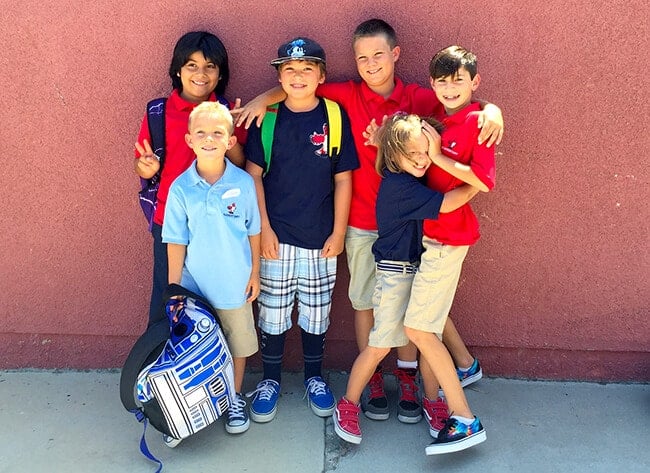 then we headed off to a celebratory lunch! El Torito was the moms choice, but the kids got some pretty fabulous food. build your own fajitas on the kids menu. and to our surprise, KIDS EAT FREE on wednesdays. what a deal. i highly recommend lunch dates there. you can't beat their table-side guacamole or chips and salsa.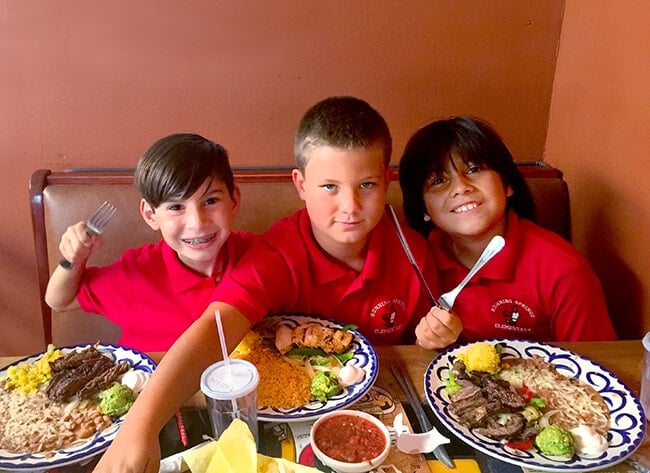 as soon as we got home, this boys changed out of their uniforms and backpacks went through. a few minutes later, i found this little guy curled up on the couch. he was just plain tuckered out from his first day a school. i kissed his baby round cheeks and smiled at him laying there. in that moment, i had my baby back.