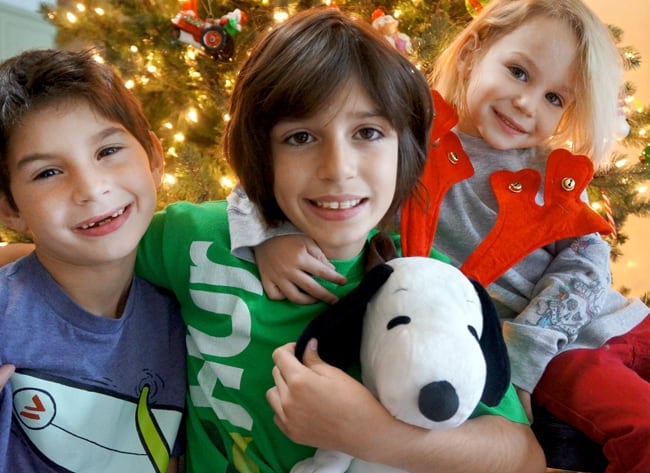 it's no secret that Snoopy and the rest of the Peanuts gang have a special place in my family's hearts. while we enjoy them all year long, there's something about Holiday time that makes us want to curl up in front of the television and watch one of our favorite Peanuts specials. it's a long time tradition for our family, and many families before us - for the past 50 years to be exact.
Peanuts Worldwide is kicking off a year-long celebration of 50 years of A Charlie Brown Christmas! December 2014 marks the 50th year anniversary and 50th time the beloved special will air on television. To launch the celebration we were able to chat with another Jill, Jill Schulz, the youngest of Charles M. Schulz's five children, about her personal memories of her Dad; the family Christmas traditions that she shared with her siblings Meredith, Amy, Monte, and Craig; and, of course, the way that A Charlie Brown Christmas has touched her life and the lives of millions of fans across the globe.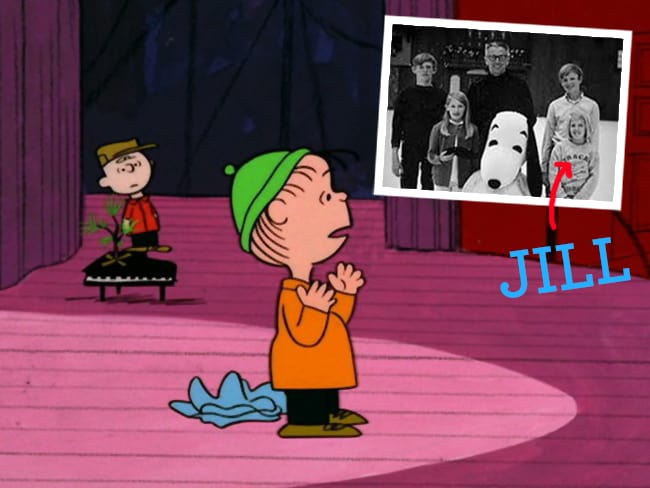 What was it like to celebrate Christmas in the Schulz family?
"We had a pretty typical Christmas, except that we opened our gifts on Christmas Eve. Typically, we'd have neighborhood friends and kids coming over and my mom cooked a great big dinner. Then we'd wait for Santa Claus, I'd always sneak back down and open a window because I thought there was no way he could fit down the chimney. Once the TV show came out, that became a tradition: both Christmas and Halloween, they became something we'd gather around TV to watch. But to me, it just seemed like a normal family Christmas."
What is Christmas like for your family today?
"After those big Christmases as a kid, I had to get adjusted to having Christmases with just my husband and my two kids. It felt so small. I tried to do the same traditions, watch the special, do the presents. One tradition I didn't keep: My parents always put an orange in Christmas stockings, I switched that to chocolate."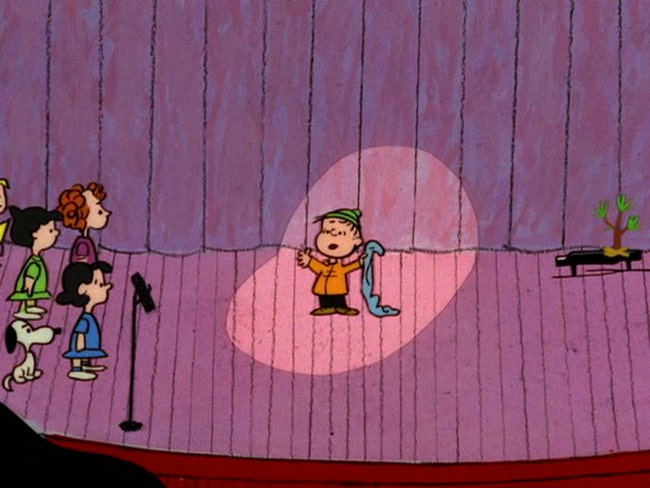 Did your Dad think the special would be around 50 years later?
"He wasn't one to predict. The most important thing to him was drawing the comic strip. He'd always say, 'I'm just a cartoonist.' He was not setting out to make his cartoon famous, or sell merchandise. Those were everyone else's ideas. One thing he never understood was when people would say to him, 'Mr. Schulz, you're so successful now, why don't you retire?' He'd say, 'Why would I spend my whole life to become successful at doing the thing I love to do, and then not do it?' He passed away immediately after he decided he could no longer draw the strip. To him, it was all about drawing the comic strip."
Who's your favorite Peanuts character and why?
"My absolute favorite is Snoopy because I like his imagination and his free spirit, how he imagines whatever he wants to be. I had a pretend friend as a kid that everyone teased me about. And because he's a dog and I love rescue animals. Then it would be Linus, because I like how calm he remains, how philosophical he is."
Launch the holiday joy early, as you anticipate the 50th airing of A Charlie Brown Christmas!  The soft and huggable Snoopy plush brings cheer any time of day or night, while the charming Be Joyful book keeps you in a Peanuts spirit year-round.