This post is sponsored by Nintendo.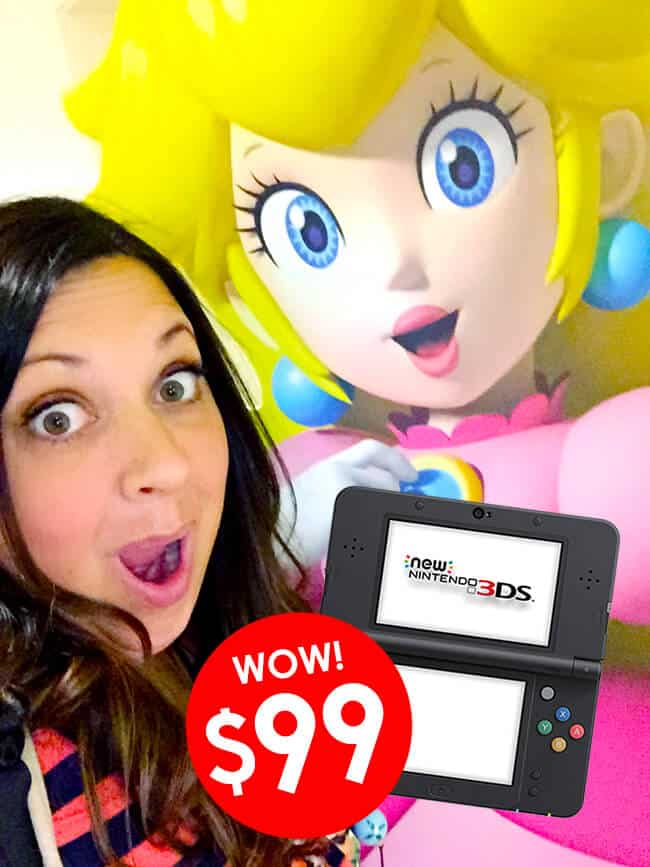 you probably saw my recent Instagram and Facebook posts of the boys and i visiting Nintendo Headquarters in Seattle. ever since our visit, my boys have been obsessed with their new Nintend 3DS game systems.and i must admit, i have fallen in love with Nintendo all over again. it's such a great family brand. (read all the way to the bottom of the post for a great giveaway!)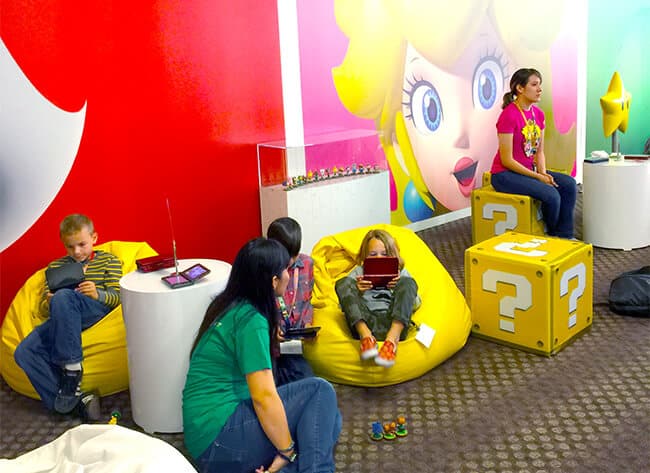 well, you're in luck this weekend. there is an AMAZING deal happening on the New Nintendo 3DS Super Mario Edition. for the first time ever, Nintendo is launching cool NEW black and white New Nintendo 3DS Super Mario Edition systems for under a hundred bucks – $99.99, to be exact. you will find them exclusively online at Nintendo.com. the new systems are adorned with instantly recognizable elements from the Mushroom Kingdom and will launch exclusively on Black Friday. regularly priced at just under $150, this is an awesome deal for your Nintendo loving kiddies. the systems include such features as stable 3D technology, fast processing speeds, and built-in entertainment options. this is one of Nintendo's best deals of the holiday season! a perfect fit for anyone's stocking.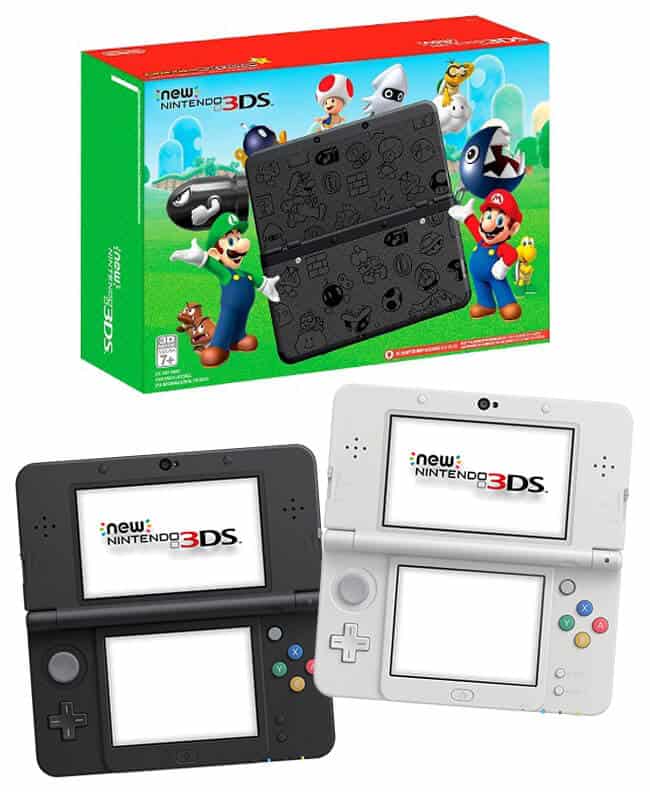 ALSO, did you know that some of the hottest games of the year are only available on Nintendo's hand-held Nintendo 3DS systems?!!! this includes Pokémon Sun and Pokémon Moon, which both recently launched on November 18th, as well as Super Mario Maker for Nintendo 3DS which will be launching on December 2nd.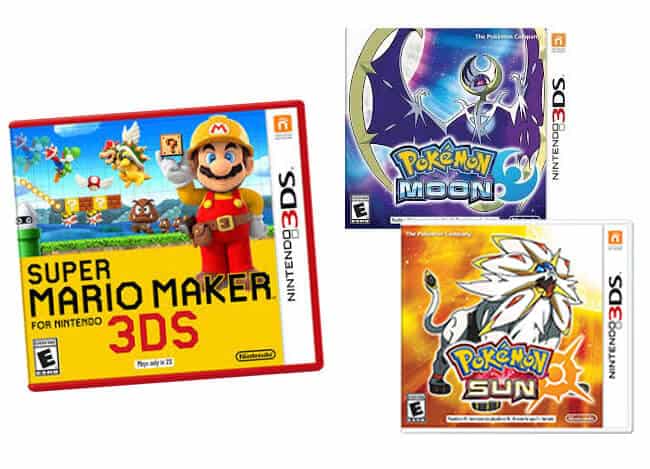 GIVEAWAY!!!!!
here is your chance to win a NEW black New Nintendo 3DS Super Mario Edition game system with a charger. just enter via Rafflecopter below. contest ends December 2nd at midnight. winner will be chosen randomly and must be 18 years or older and a resident of the United States. Good luck!!!! a Rafflecopter giveaway