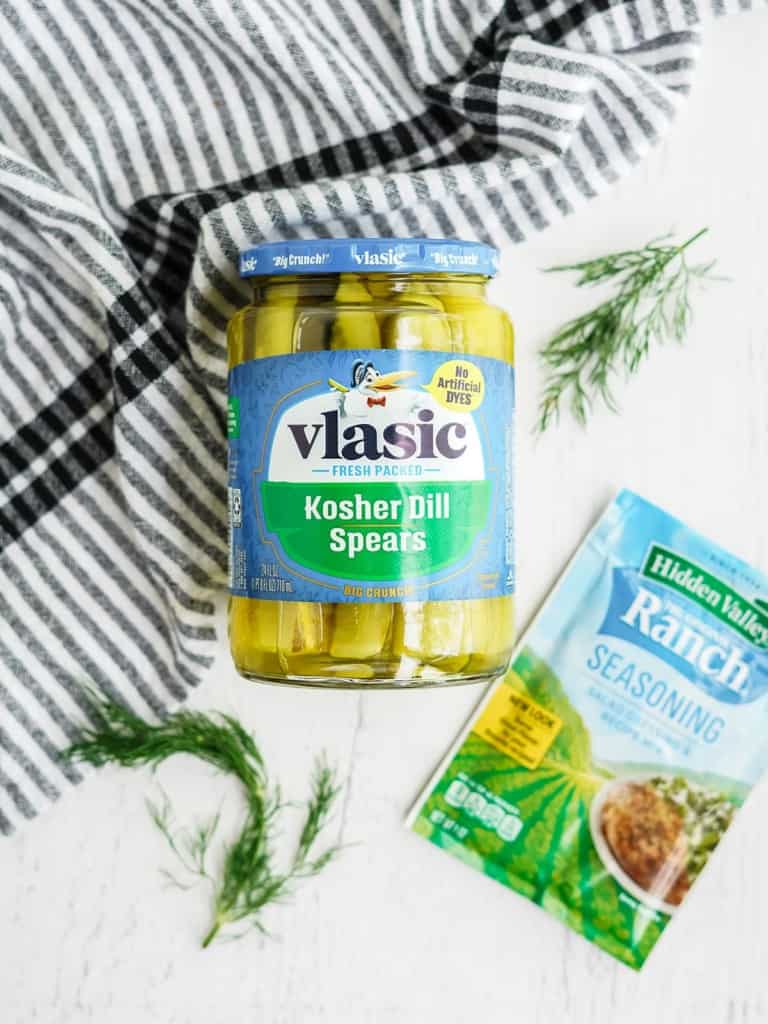 This post has everything you need to know about making TikTok Ranch Pickles. It's one of the hottest recipes...if you can even call it a recipe, that recently went viral on the popular app, TikTok. Apparently, it elevates your favorite pickles into a flavor explosion that you didn't realize you were missing.
I like pickles, and ranch flavoring...so of course I needed to try it out. And now you can too.
Ranch dill pickles. A fantastic snack or great side for your sandwich! Yum. Yum.
How to Make TikTok Ranch Pickles
To make the TikTok Ranch Pickles, all you need is a jar of dill pickles (Vlasic Pickles or your favorite brand) and a packet of Hidden Valley Ranch Seasoning. Make sure to get the dill pickle spears...but really, I'm sure the pickle chips will taste just as good.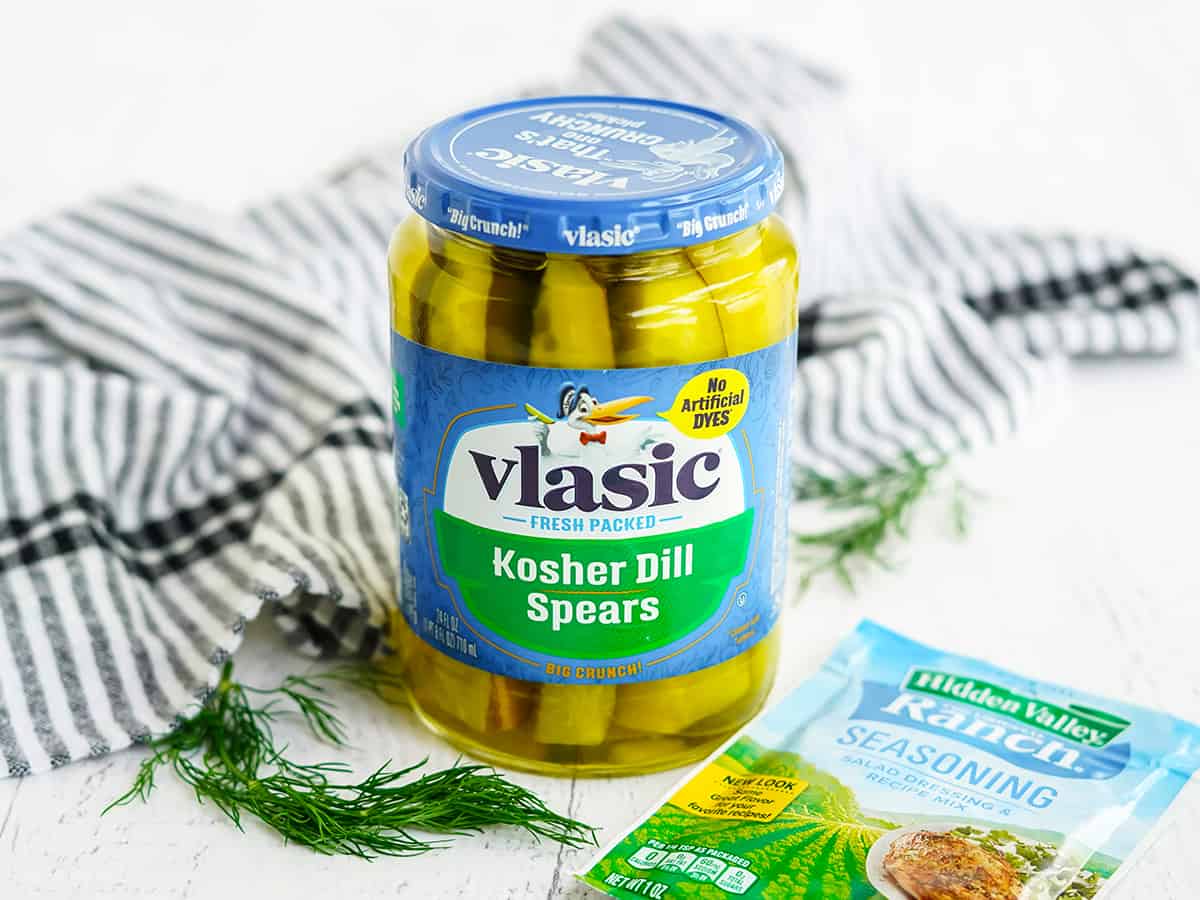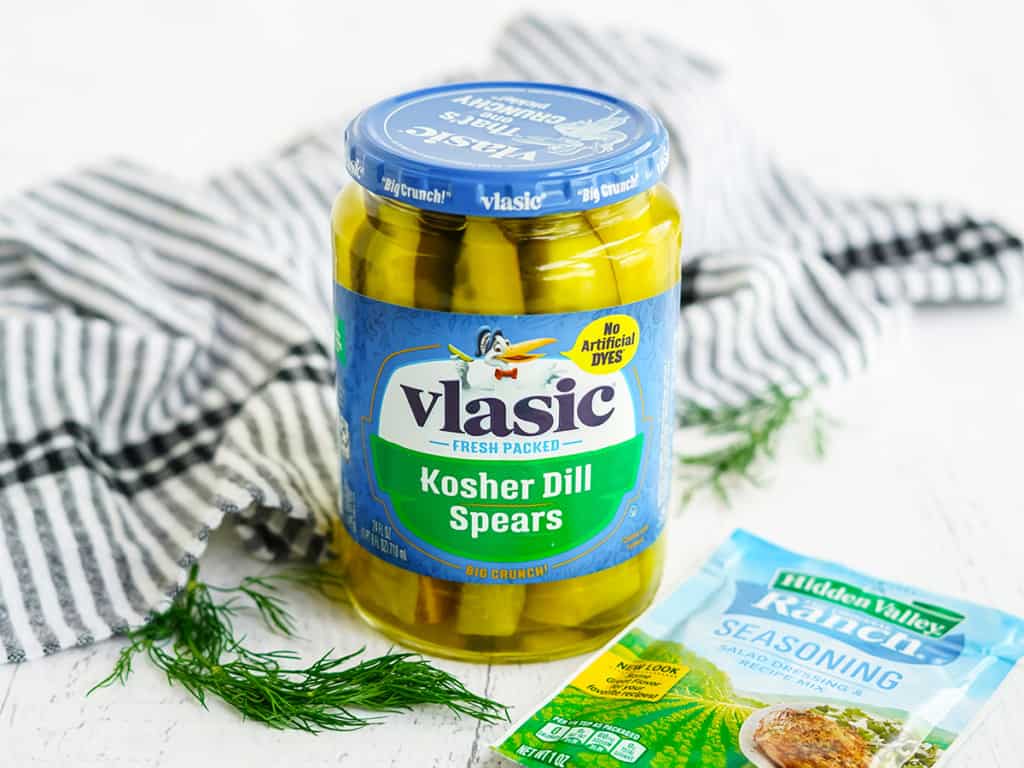 First, open the jar of pickles and and the packet of ranch seasoning. Next, pour the contents of the ranch seasoning into the pickles jar.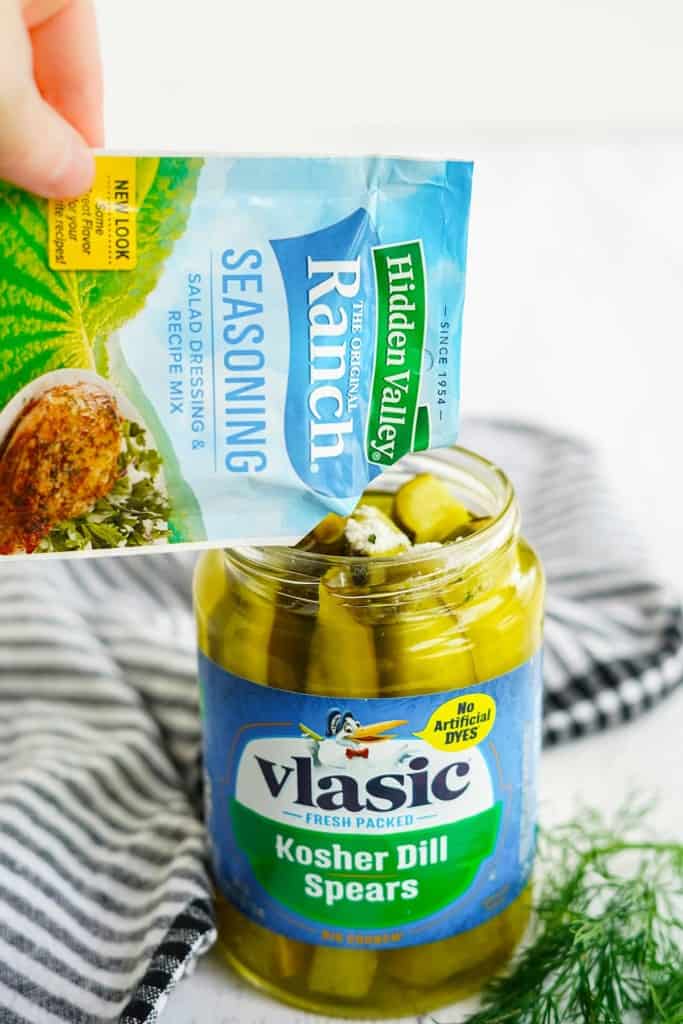 Use the entire packet of ranch seasoning.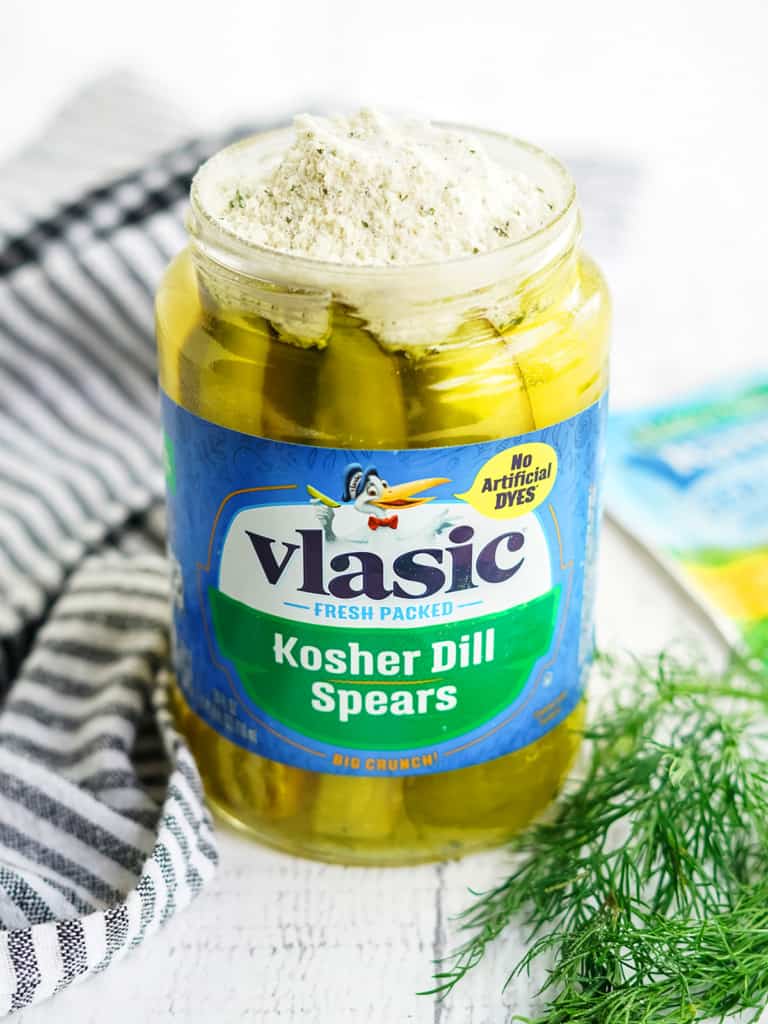 Next, replace the lid.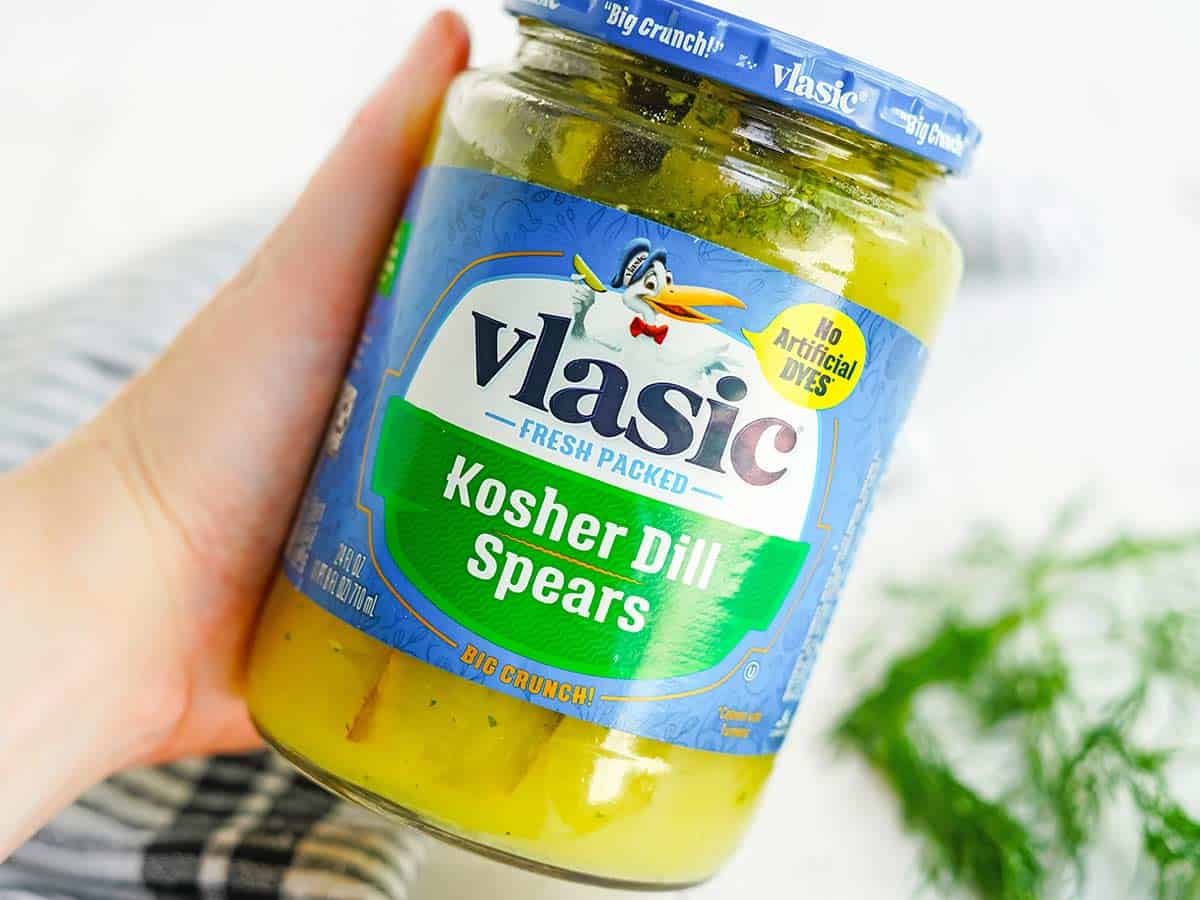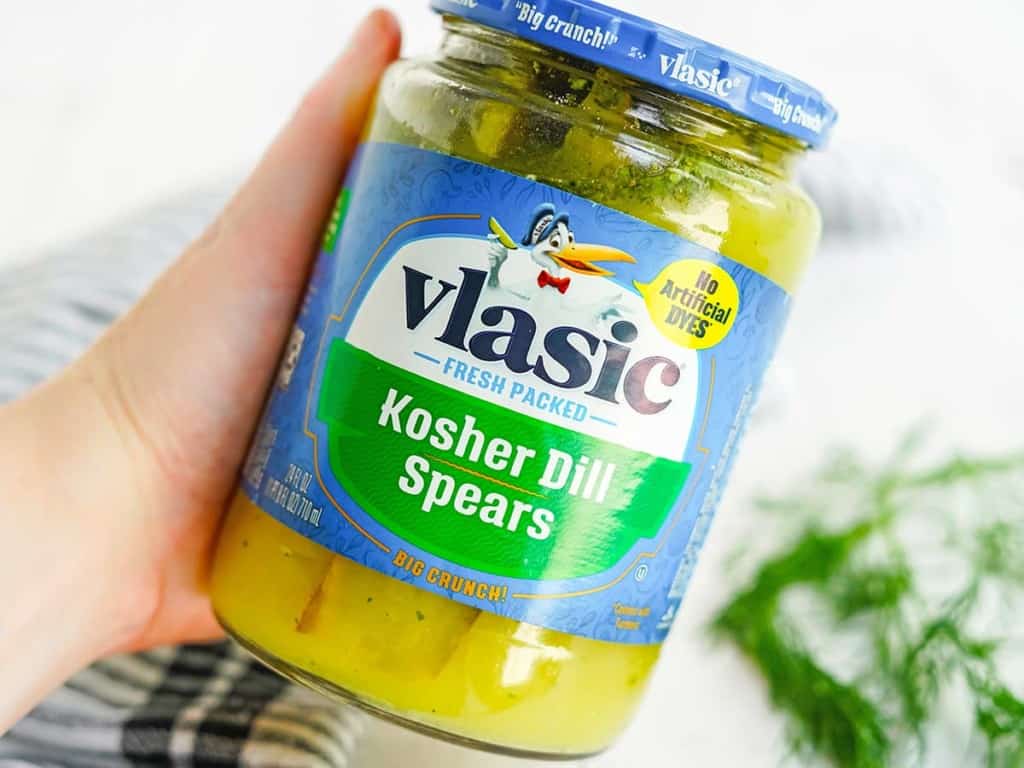 Now shake shake shake. Make sure the ranch seasoning is fully incorporated into the pickle juice.
Place the jar into the fridge and refrigerate for 24 to 48 hours. You can eat before that if you really can't wait. but the linger you wait, the more flavor will infuse into your pickles.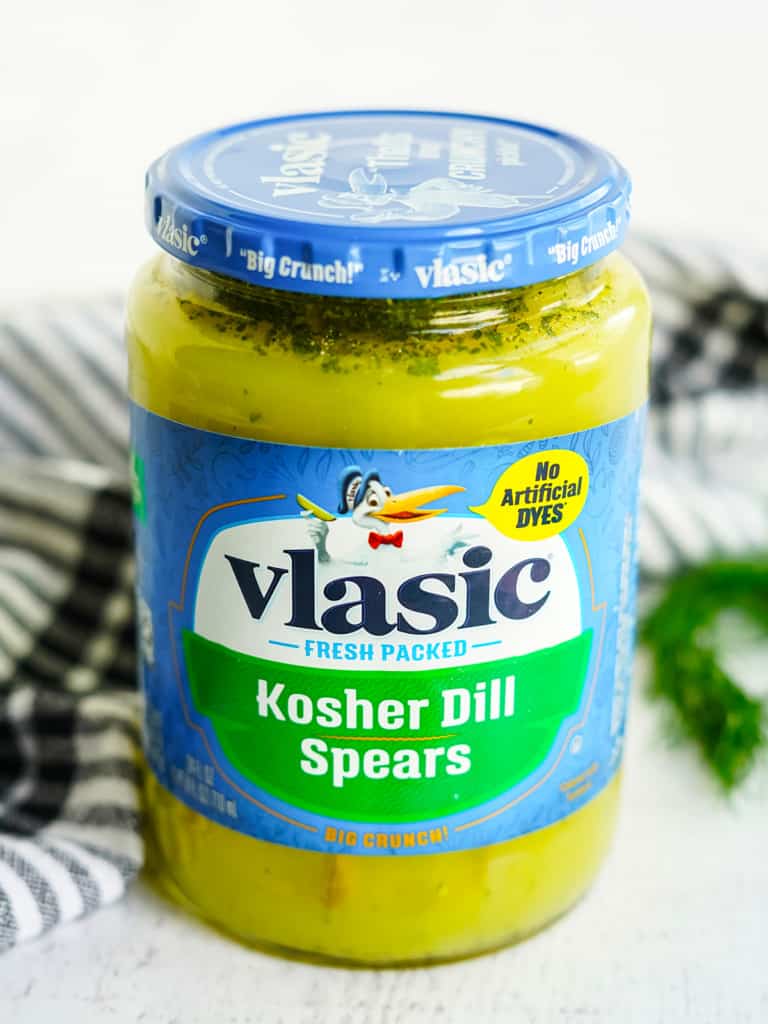 Once refrigerated, open up the jar to reveal your ranch pickles.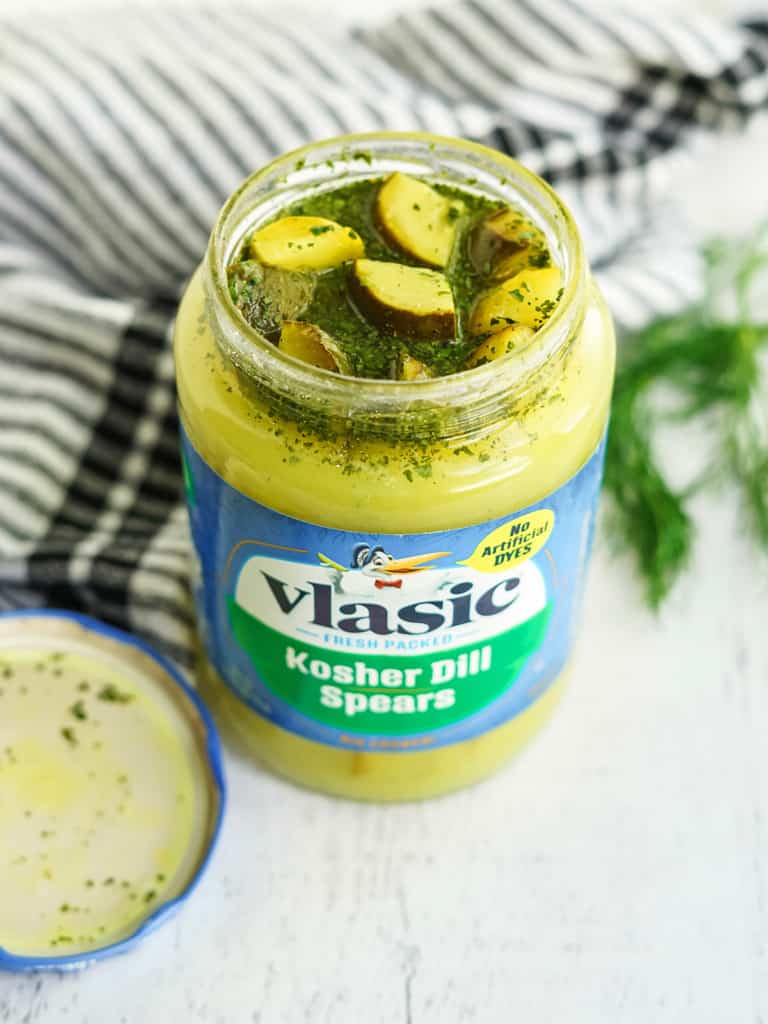 Now for the taste test. Do you think these TikTok Ranch Pickles deserve to go viral?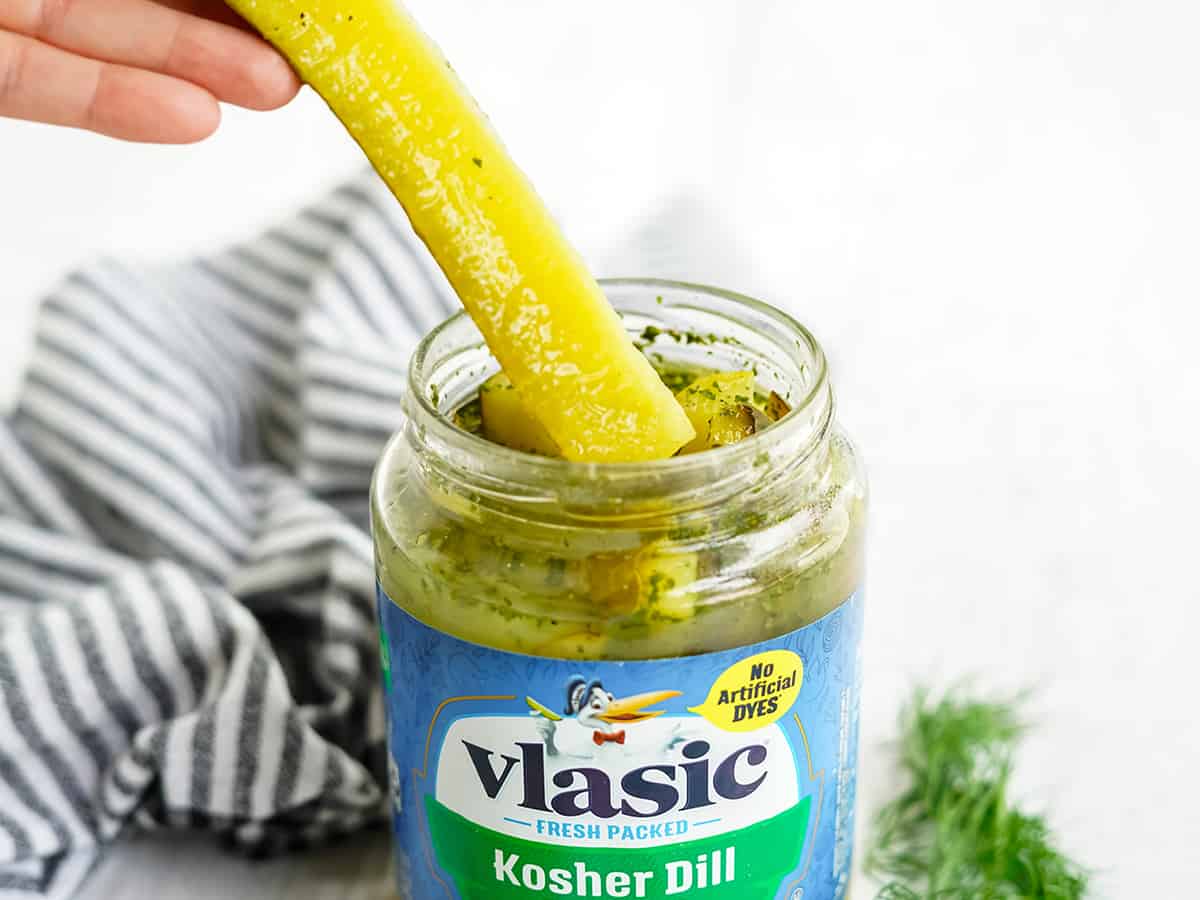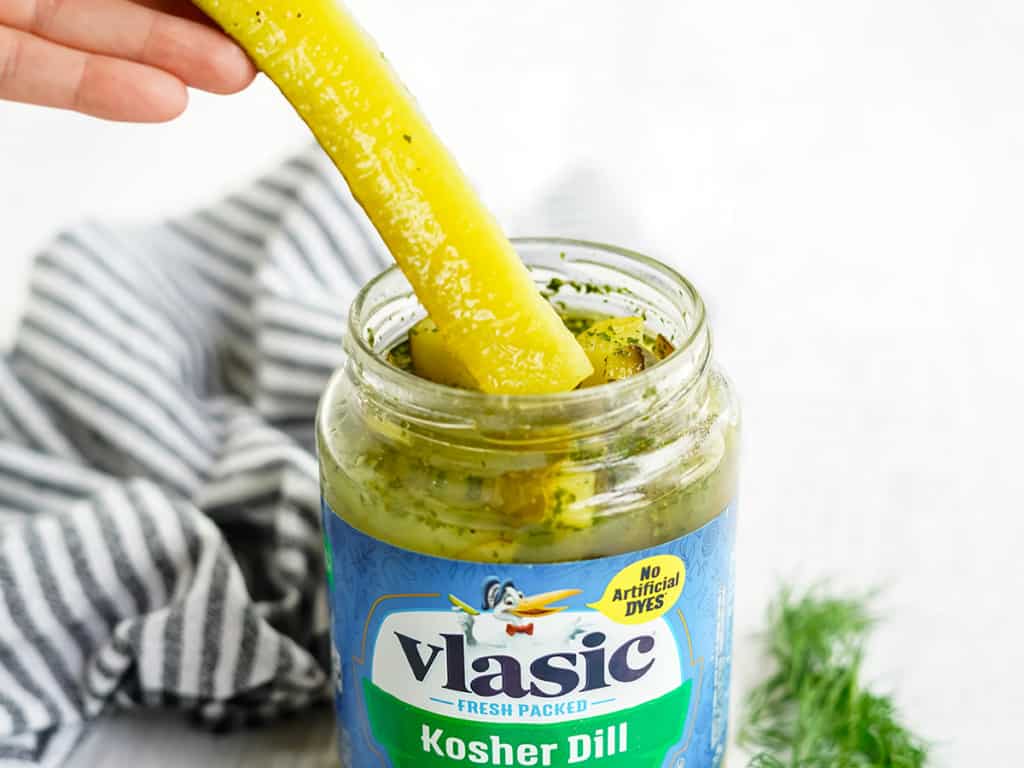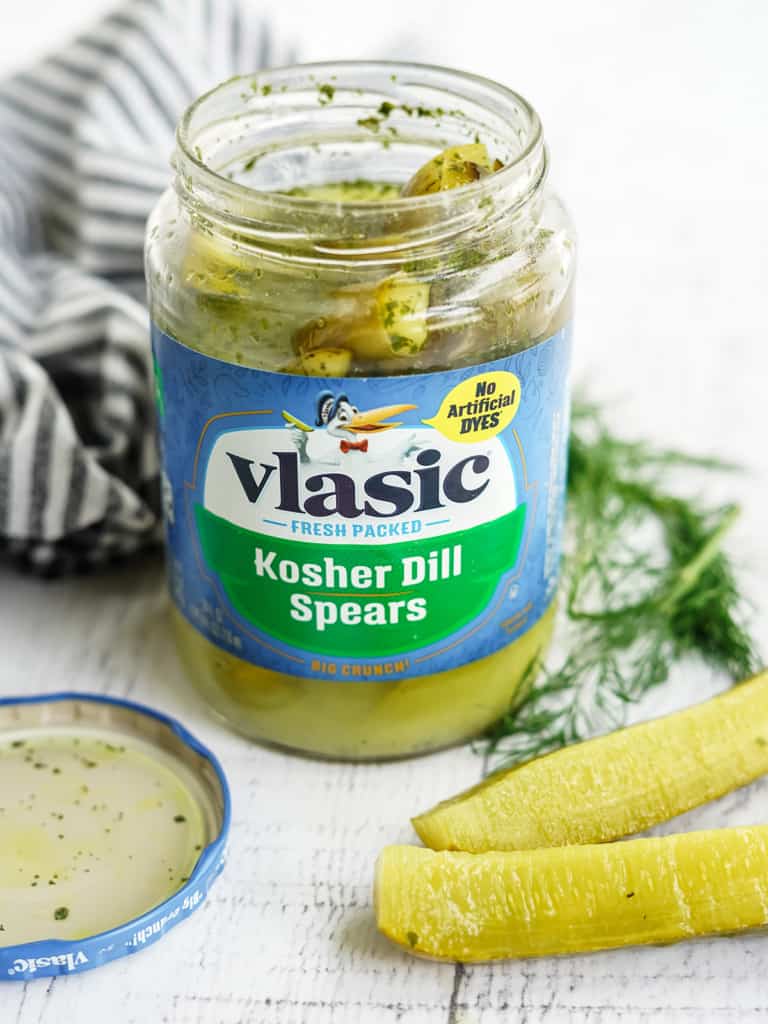 I mean....., it's just ranch seasoning?!! It's so funny to see what goes viral on TikTok these days. But there you go. I had to try it, and now I have.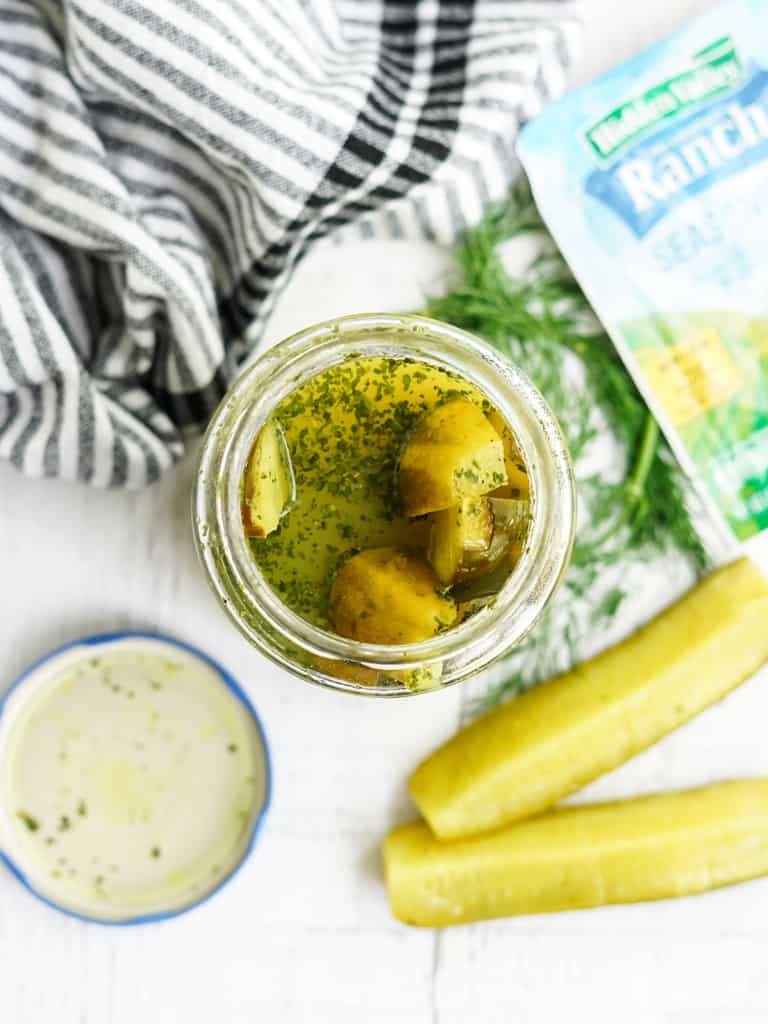 I do love pickles, so yes, I like them very much!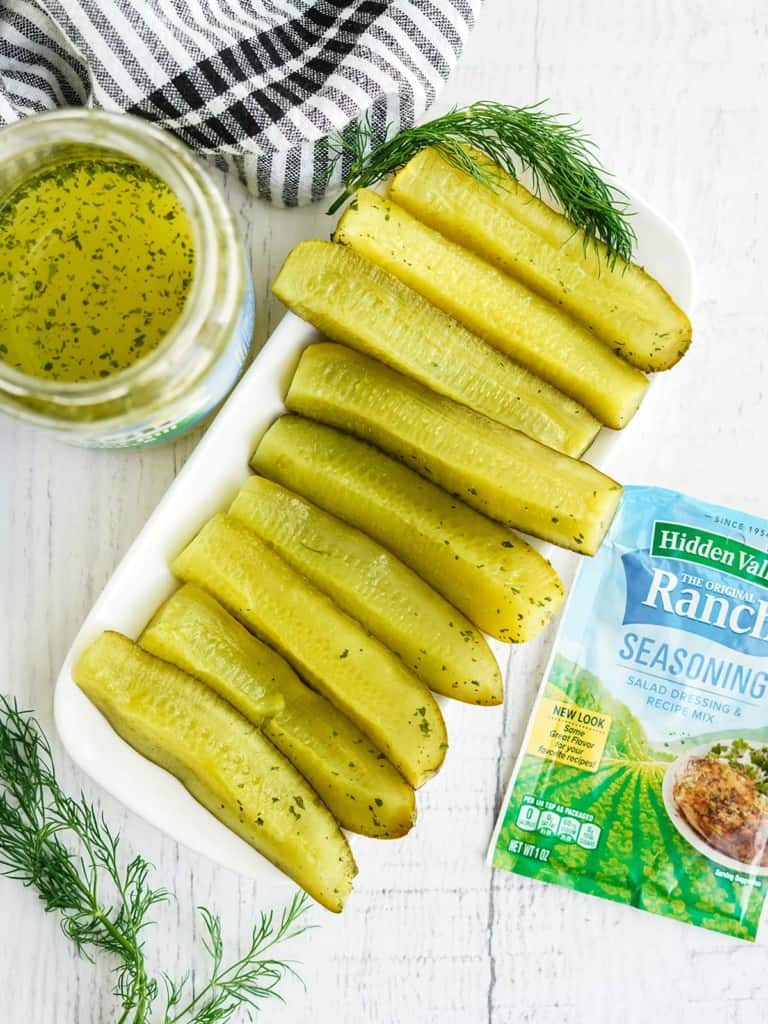 Would I make them again? Maybe! It's not like it's a very hard recipe hack.
Need to print the recipe for these amazing TikTok Ranch Pickles? Of course you do! Here you go....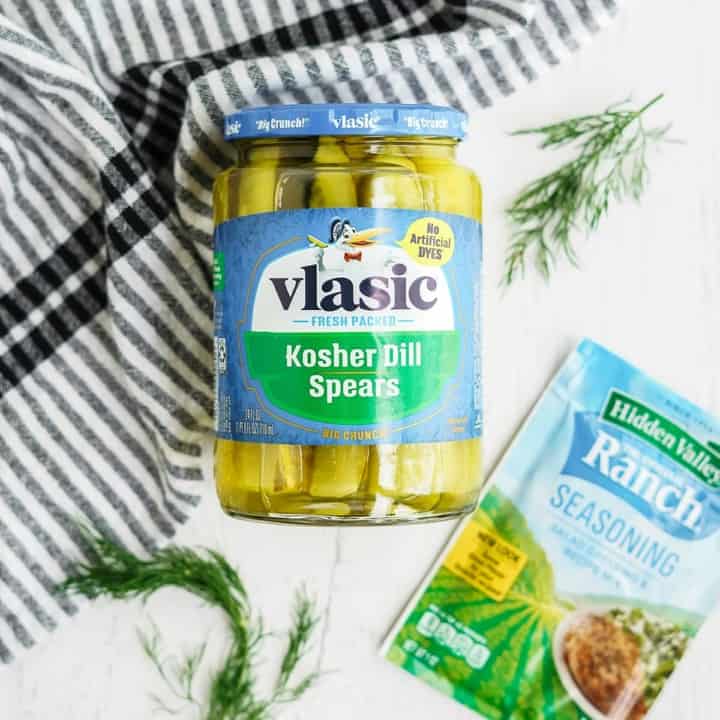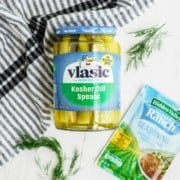 Print
TikTok Ranch Pickles
Ingredients
1

– 24 ounce

Jar of dill flavored pickles,

chilled

1

– 1 oz

Packet ranch seasoning,

I prefer Hidden Valley brand
Instructions
Open the jar of pickles and pour the contents of the ranch seasoning into the jar.

Replace the lid and shake for 30 seconds or until the ranch seasoning is evenly dispersed.

Refrigerate for 24-48 hours. Less if you can't wait.

Serve.

Refrigerate after opening the jar.
Notes
The seasoning will settle as the pickles set, be sure to give the jar a good shake again before serving.
The original Tik Tok post calls for Vlasic pickles and Hidden Valley Ranch, but you can use any brand you prefer.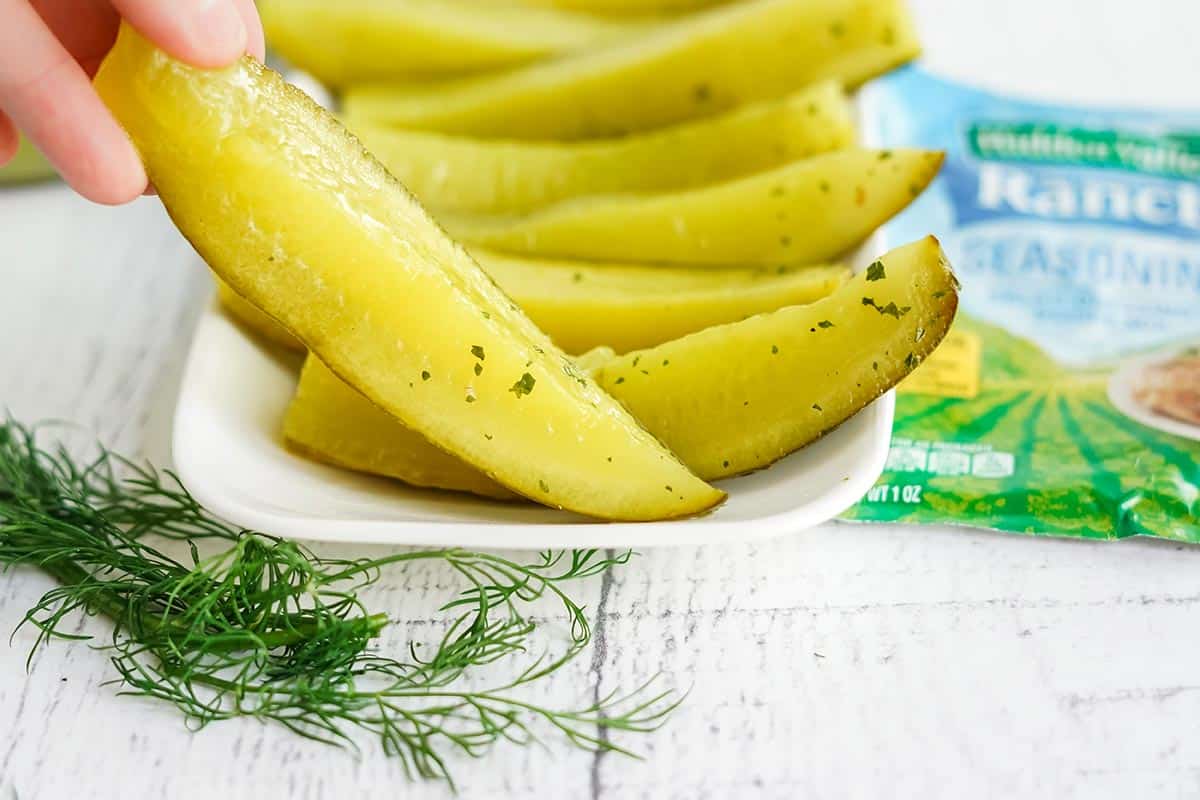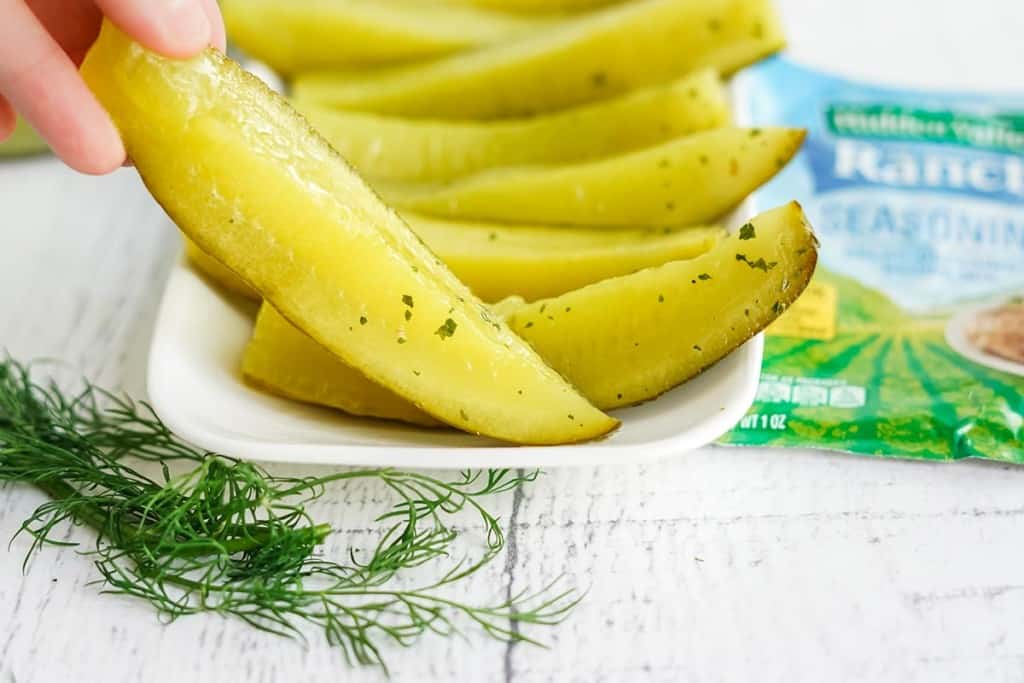 Like this recipe hack?
Check out this hack on How to Make Easy Ice Cream Sandwiches!