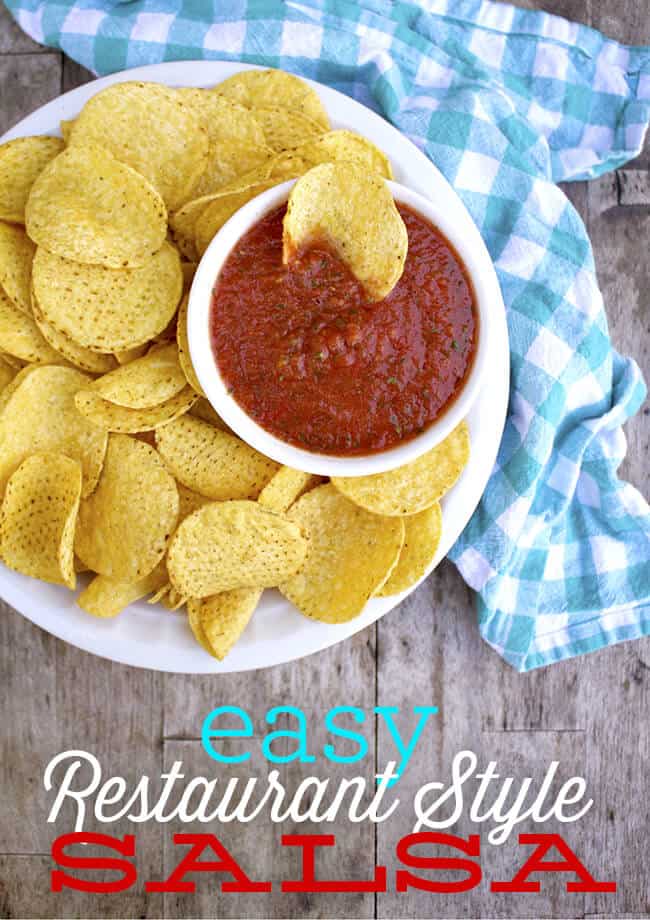 here is a very easy recipe to make Easy Restaurant Style Salsa without using fresh tomatoes. my sister first introduced this salsa to me, and i am always having her remind me of the recipe. it is super simple to make because all the tomatoes used are canned. so, you may think that there is no way this salsa could be good, but it is really yummy. canned tomatoes have come along way…many tomato companies pick their tomatoes ripe and can them the same day. and i think the fresh cilantro and sea salt is what really enhances the flavor and make its taste so fresh. every time i make it, someone asks for the recipe, so it must be good.
i'm now sharing the recipe with you. make it as an appetizer for any gathering you have or for taco tuesday. you will be glad you did because it is so much better than jarred salsa. i keep these ingredients on hand just in case we have visitors or i need it for a mexican meal or saturday sandwich fest.
to make this Easy Restaurant Style Salsa, you need a can of each; Ro*tel, diced tomatoes, stewed tomatoes. also, salt, cilantro and optional; chopped onion. if you want it spicier, use the hot Ro*tol or add some diced jalapeño.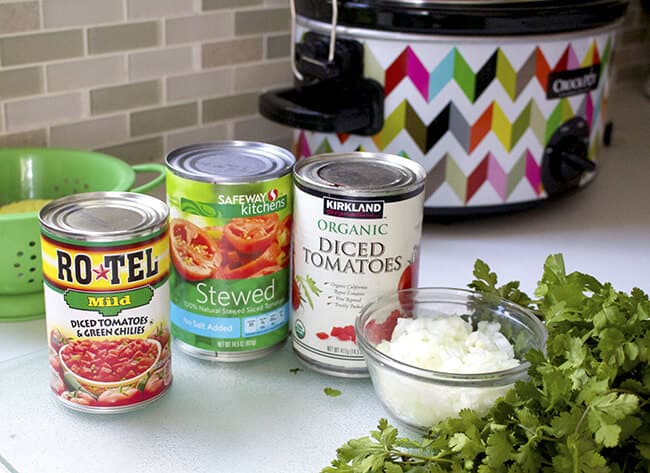 Just blend them all together and you are finished! i told you it was easy.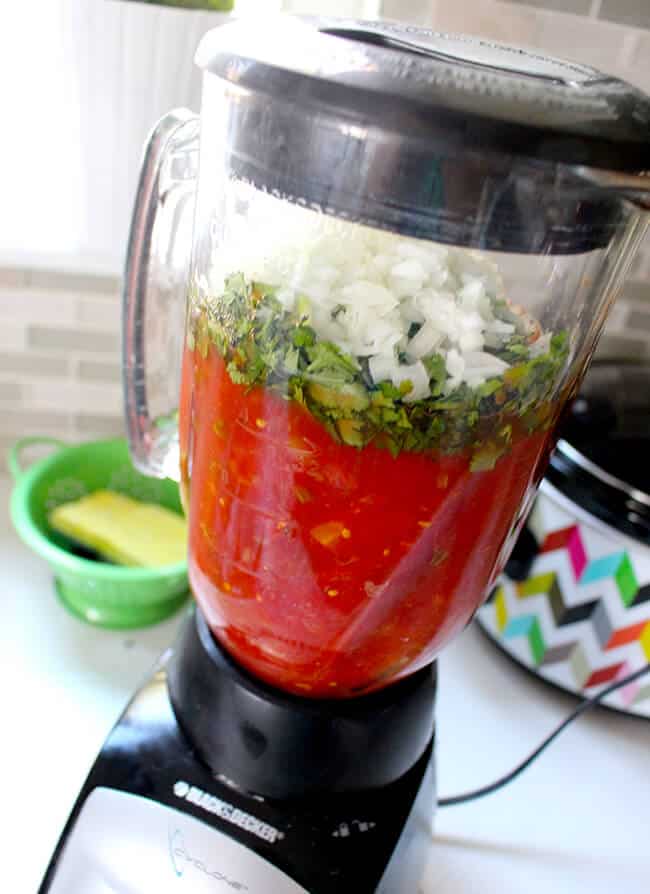 i can eat it by the spoonful, and like it best when it has been chilled…but it tastes just as good immediately after you prepare it.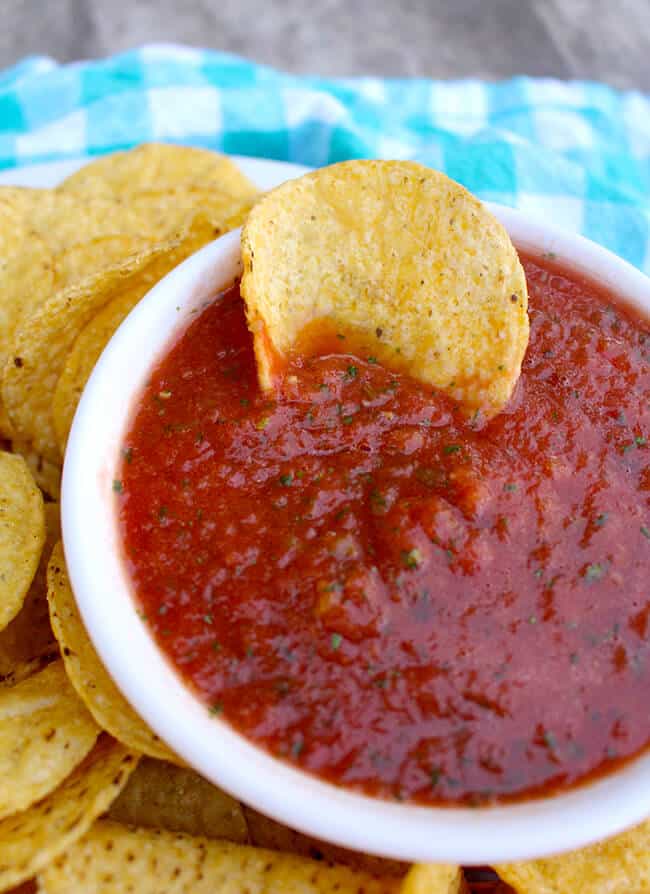 ingredients
1 can Ro*tel diced tomatoes and green chilies
1 can stewed tomatoes
1 can diced tomatoes
1 bunch fresh cilantro, chopped (1/2 – 3/4 cup)
1/2 cup chopped onions (optional)
1 – 2 tsp salt (i prefer kosher or seal salt)
(for spicier salsa, use the hot Ro*tol or add some diced jalapeño)
directions
in a blender, blend together Ro*tel, stewed tomatoes, and diced tomatoes . next, add cilantro (and onion) and blend again. add salt to taste as you blend again. you will probably need at least 1 tsp of salt…maybe more depending on your tastes. chill and serve. makes 6 cups and stores in the refrigerator for up to 3 weeks. enjoy!