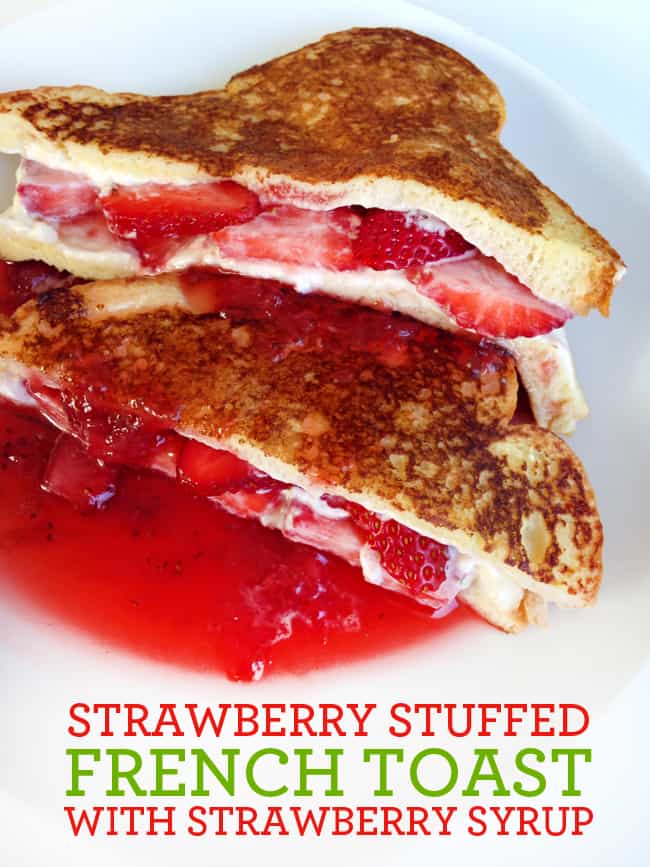 this is one of the easiest, stuffed french toast recipes i have ever made. the fresh taste of strawberries with the rich, creamy, warm cream cheese, makes this strawberry stuffed french toast a special breakfast treat the entire family loves. ever since we visited the strawberry farm, we've been obsessed with making yummy recipes from our strawberries.
i just whisked together milk and eggs.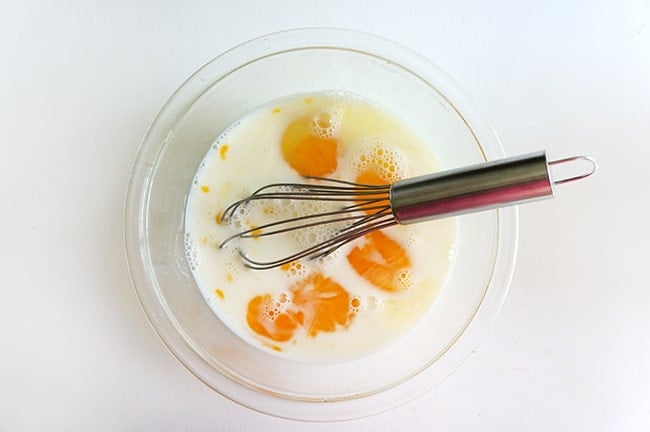 spread cream cheese on one side of each slice of bread, and placed sliced strawberries on top.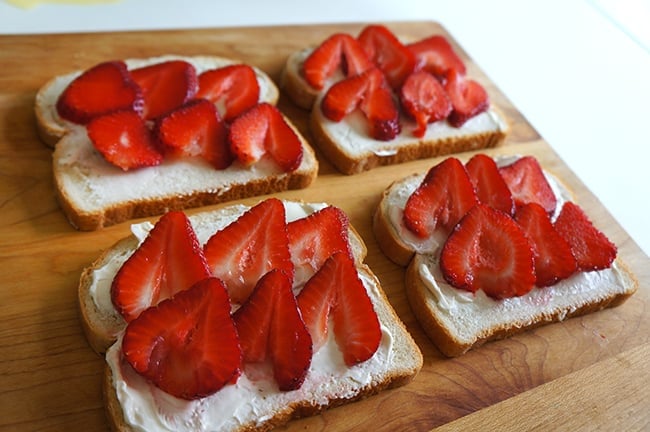 top each strawberry filled slice with another slice of bread that has been spread with cream cheese. carefully dip each strawberry stuffed french toast into the egg mixture, making sure that it doesn't get too saturated. then place on a preheated buttered grill.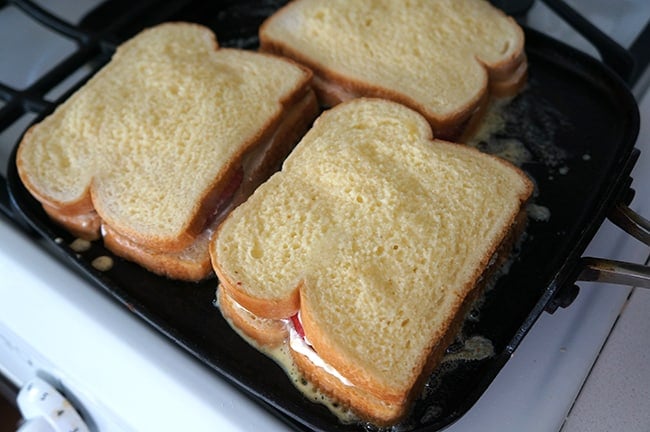 cook until golden brown, then carefully flip and cook the other side. remove from heat.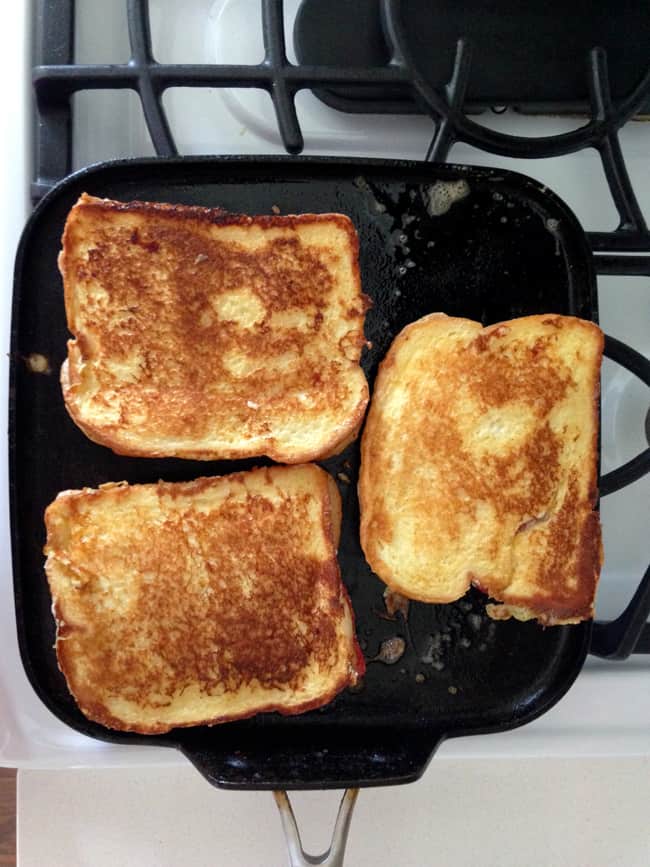 i also made homemade strawberry syrup. in a saucepan, bring crushed strawberries, sugar and water to a boil.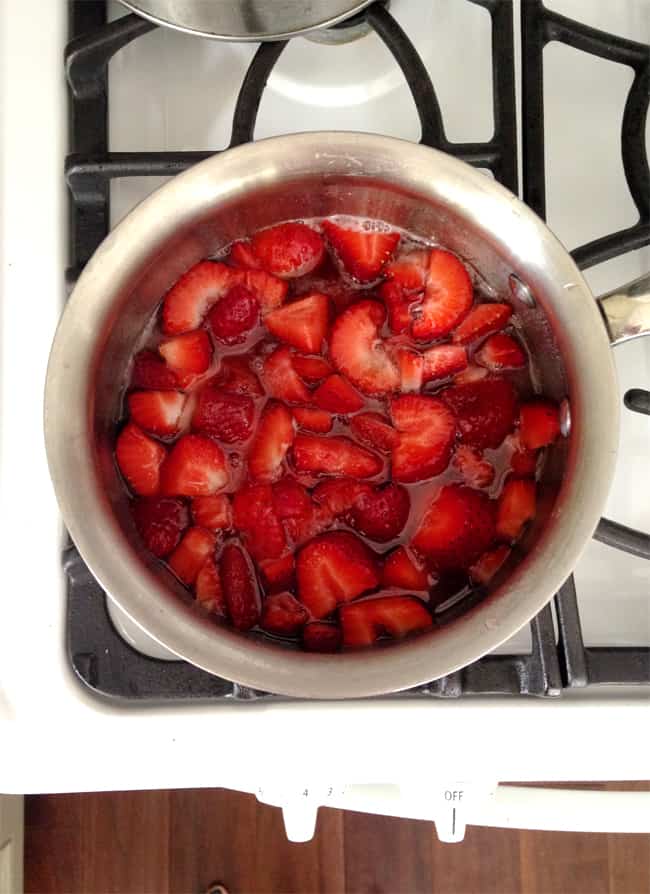 slice the warm, stuffed strawberry french toast in half and serve with warm strawberry syrup.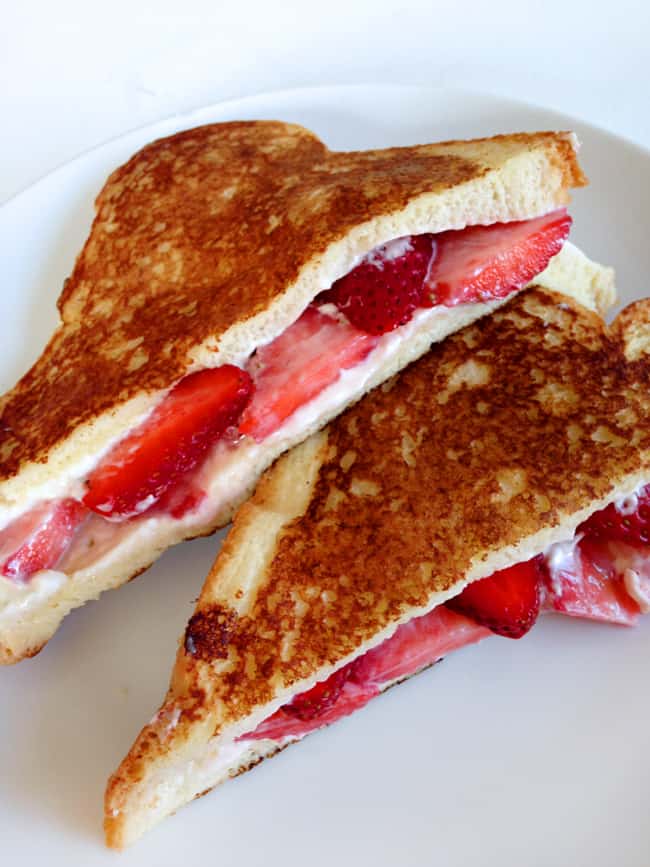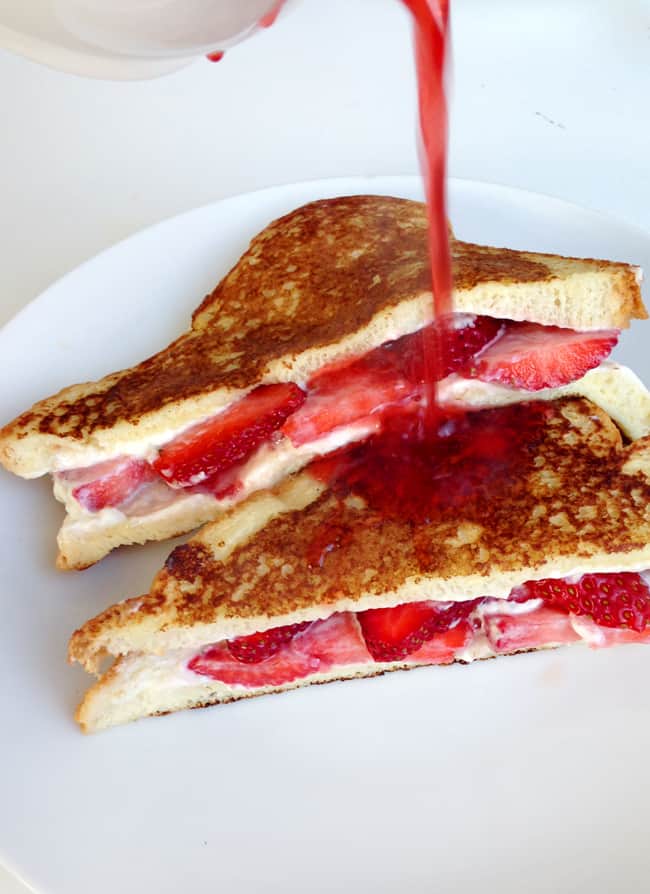 you are in for a treat. this is a rich, yummy breakfast. the fresh strawberries against the warm cream cheese is heavenly.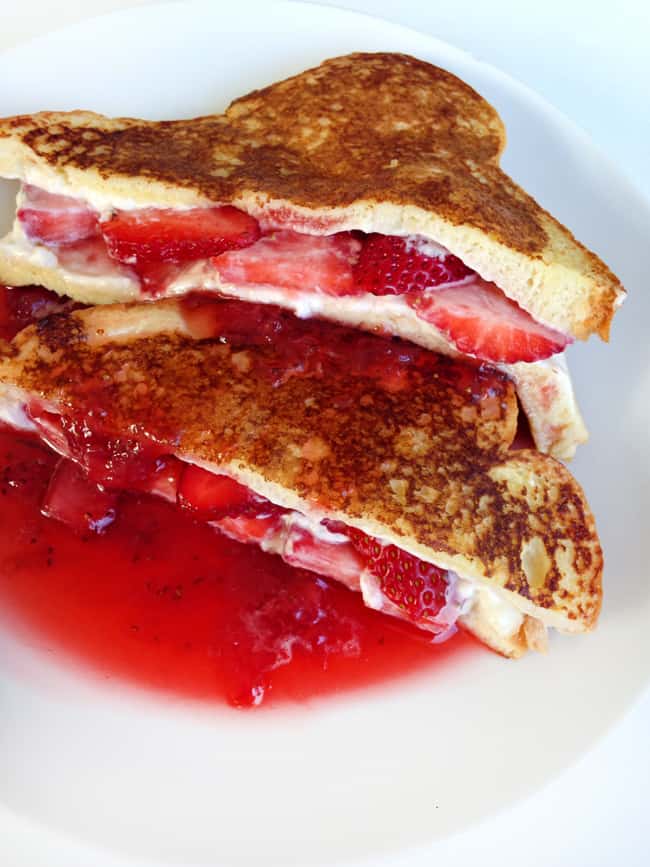 Strawberry Stuffed French Toast
10 slices of bread
4 eggs
2 cups milk
two cups sliced strawberries
4 ounces cream cheese
1 tablespoon butter
directions
in a bowl, whisk eggs and milk together. spread a thin layer of cream cheese on all 10 slices of bread. place sliced strawberries in an even layer on 5 of those slice of bread and then top each of those slices with the other slices of bread.  preheat a griddle on the stovetop on medium heat. melt the butter on the griddle to prevent french toast from sticking. using two hands, quickly dip each of the stuffed french toast into the egg mixture, being careful to not saturate to much. place on heated griddle. cook until the bottom is golden brown, and then flip and cook the other side until golden brown. remove from heat and serve immediately. serve with warm strawberry syrup or maple syrup.  Serve 4-5
Strawberry Syrup
1 ½ cups crushed strawberries
1 cup sugar
1 cup water
directions
add water, crushed strawberries and sugar to a small sauce pan. place on medium heat and bring to a boil. once boiling, stir constantly for 2 minutes. reduce heat to low and let simmer until desired consistency. let cool before serving.
enjoy.