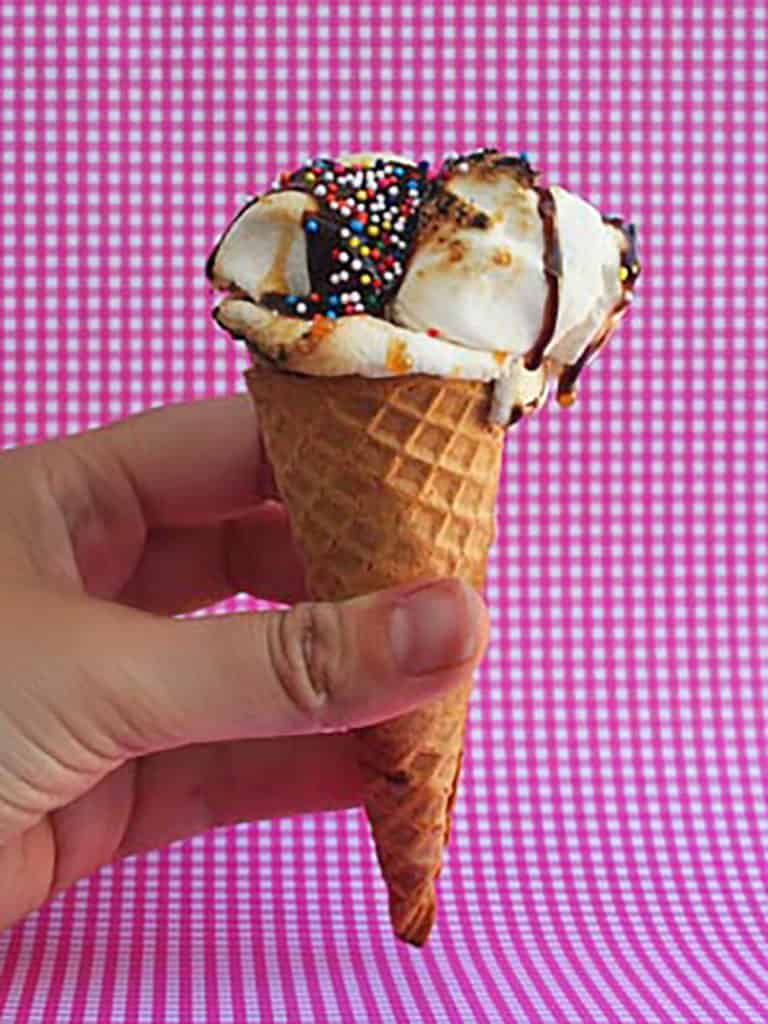 S'mores In A Cone!!!
Yep....soooo yummy and just a little bit different than the average s'more. To make a s'more ice cream cone, all you have to do is roast a couple of marshmallows and stuff them into a sugar cone. Next, top with chocolate sauce, caramel sauce, different toppings and sprinkles.
These are a bit messy....but aren't all s'mores?!!!
s'more Ice Cream cones are my kiddies favorite way to eat roasted marshmallows. (mine too...it surprisingly soooo good)
You can also enjoy these yummy s'more ideas: