Here is a fun idea that you can do if you decide to have a backyard camping experience. No campout is complete without s'mores. So, if you don't have a firepit in your backyard....your gonna have to find a different way to make them. Thank you to my friend Elizabeth, I have this indoor s'more recipe along with pictures.
No Campfire needed
To make Indoor S'mores, first you will need the ingredients. Graham crackers, chocolate and large marshmallows are what you need of course.
Start by putting one graham down with one marshmallow on a cookie sheet.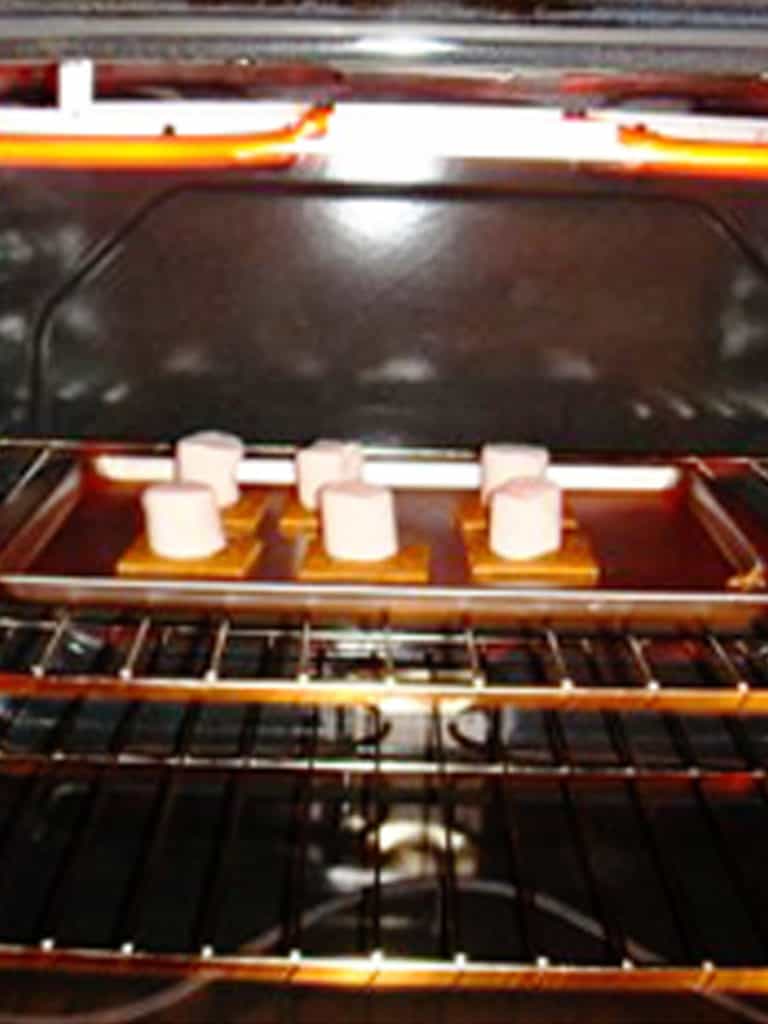 Next, place the cookie sheet with the grahams and the marshmallows in the oven under the broiler. Cook for about 30 seconds. Keep an eye on them because they can brown pretty quick.
Then, pull them out. You can either flip the marshmallows over to brown the other side, or just add the chocolate.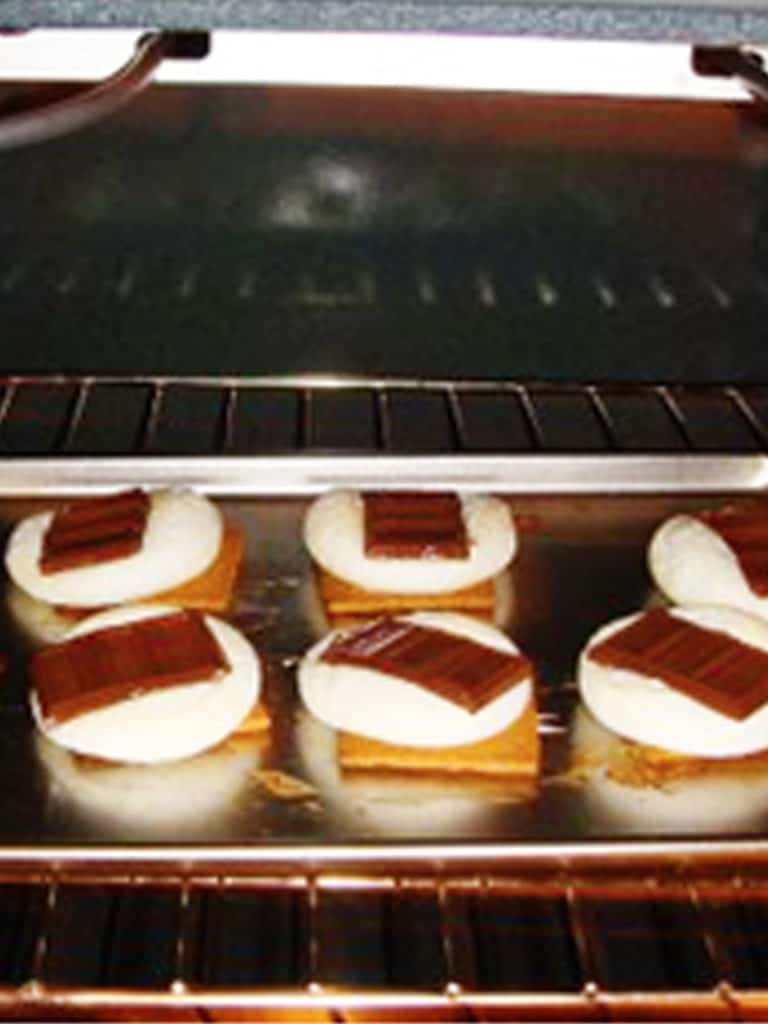 Let the chocolate melt in the oven for just a bit then pull them out.
Now your indoor s'mores are finished cooking. Top each with remaining the graham crackers.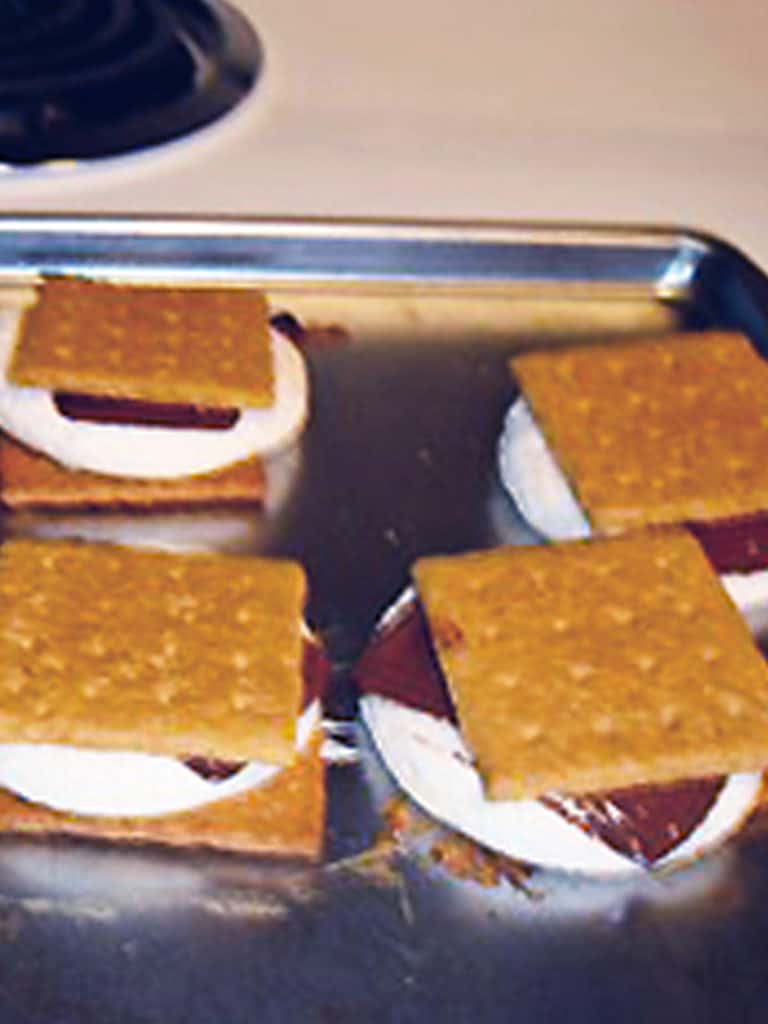 These Indoor S'mores taste just as good as the outdoor S'mores
You're finish. Eat immediately. It's time to enjoy these yummy Indoor S'mores!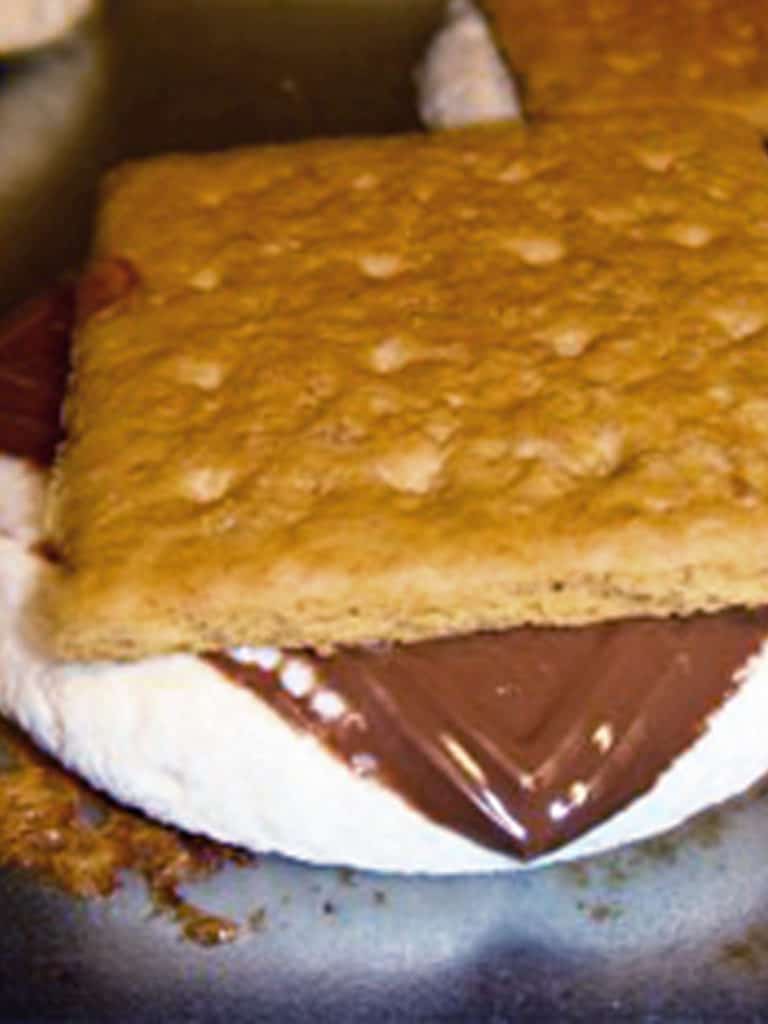 Need Some More S'more Recipes?
You can find some more great S'more recipes on this blog here: