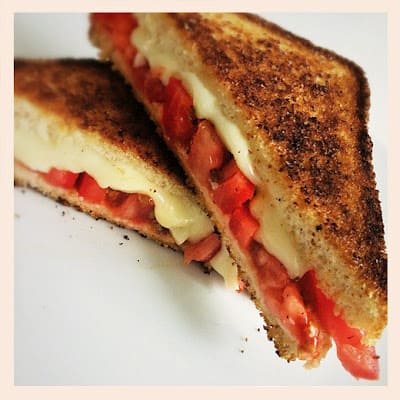 today is National Grilled Cheese Sandwich Day! it's kinda dreary over here in the OC, so grilled cheese is perfect for a day like today. so for lunch we made this yumminess.

2 Slices of bread
2 mozzarella string cheeses
1 Roma tomato
Butter
Garlic Salt
Salt & Pepper
Italian seasoning
• slice tomato and divid string cheese into multiple strips
• butter one side of each piece of bread and sprinkle garlic salt on top
• place one slice of bread on heated griddle
• place cheese, then tomatoes on top
•sprinkle italian seasoning, salt & pepper on top of tomatoes
• top with last slice of bread
•when first side of sandwich is golden brown, flip and grill other side of sandwich
• enjoy!