This is a sponsored post.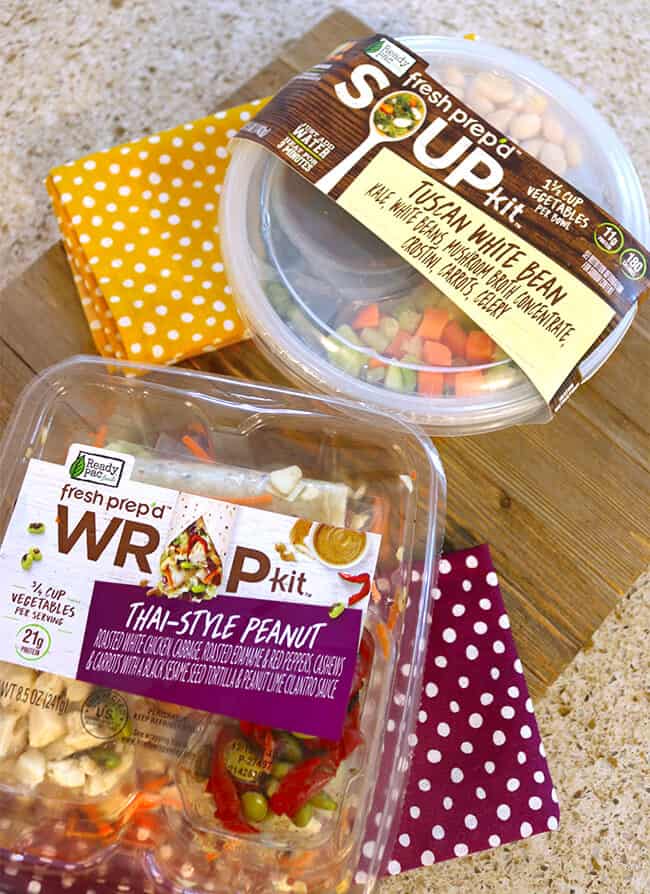 fresh food...i crave it all the time. a salad, homemade soup, sandwiches – i love to eat them, but i don't love to make em'. it's been almost a year since i had little Dani Kat, and i am struggling to get back in the groove of making meals at home. i used to be so much better at it. lunch in particular is where i struggle the most. with the boys at school, it's so easy to just run to the drive thru and get a cheap and quick bite to eat. but no more! i was super excited when Ready Pac Foods sent me over some of their new Fresh Prep'd Soup and Wrap Kits. omg!!!! they are so good and fresh...exactly what i have been looking for.
i have been a big fan of the Ready Pac Foods Salad kits and Bistro Bowls® for some time now. i love that the salad greens and all the extra yummy toppings are included in the packs. who has the time to prep all those extra ingredients. well, the new Fresh Prep'd Soup and Wrap Kits work the same way. definitely designed for a hectic lifestyle...which with four kids, i totally have.
the Fresh Prep'd Soup Kits come with everything you need to make a fresh bowl of soup. including the bowl and spoon! A delicious and satisfying meal you prepare when it's convenient. vegetables stay crisp – just like homemade! there are five flavors – Asian Inspired Beef, Chicken Noodle, Chicken Tortilla, Italian Style Wedding and Tuscan White Bean.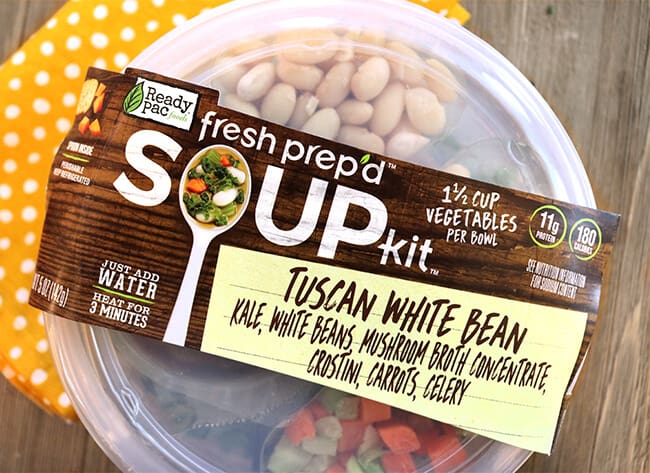 when you open each of the packs, you will find the fresh ingredients, the broth concentrate and a spoon. everything you need to make the soup is included. this is the Tuscan White Bean. looks good huh!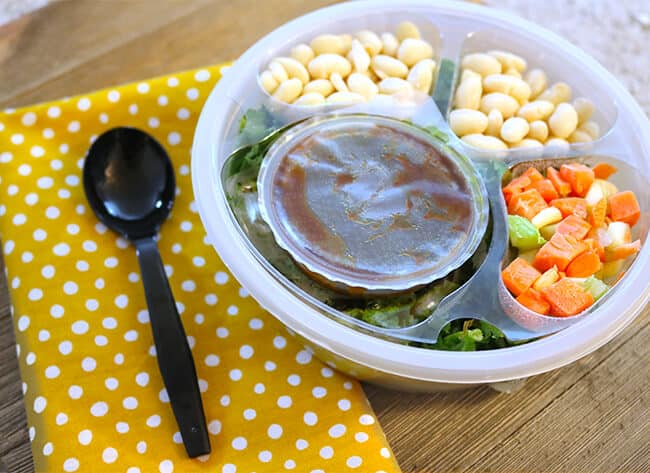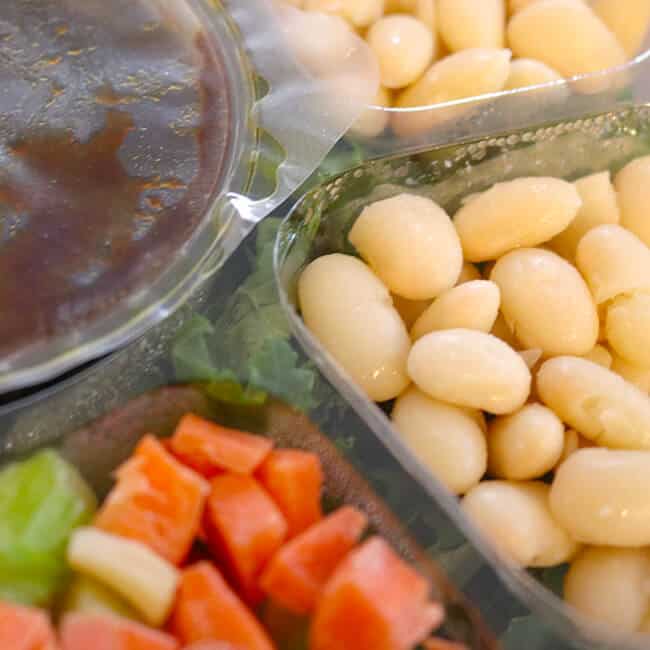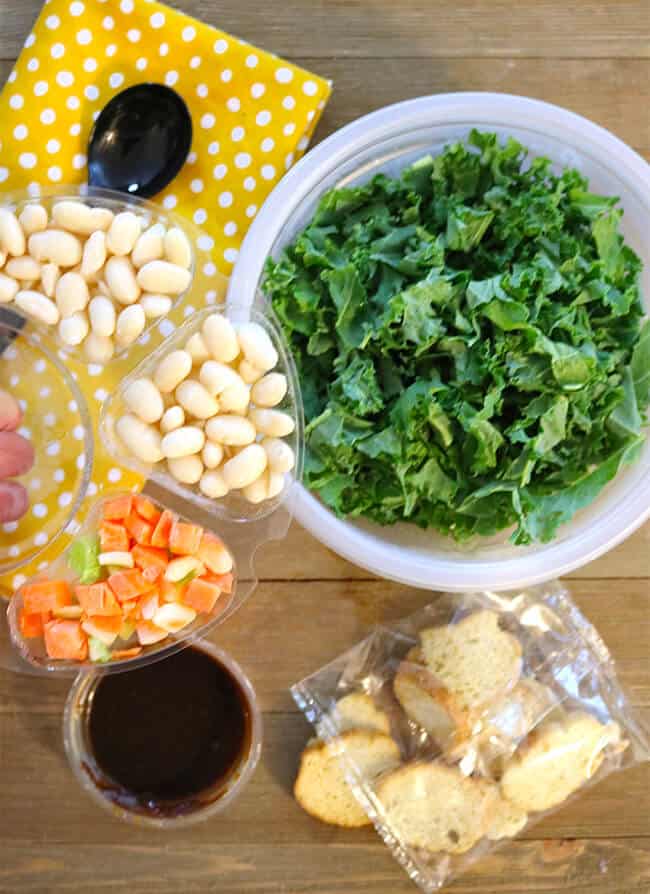 check out all the fresh kale.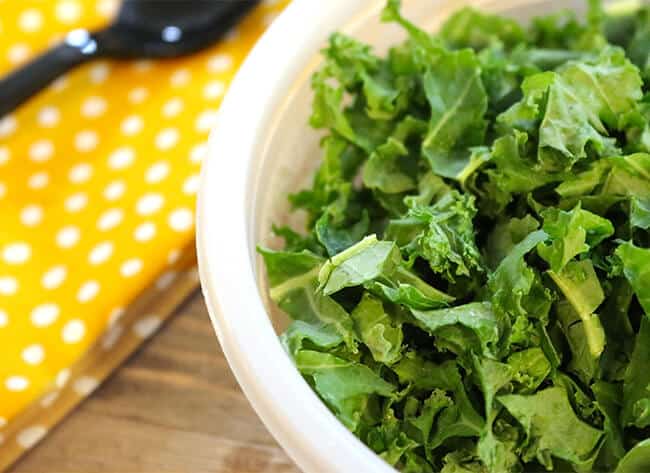 here is the Chicken Tortilla Soup – even jalapeño slices, cilantro and tortilla strips are included.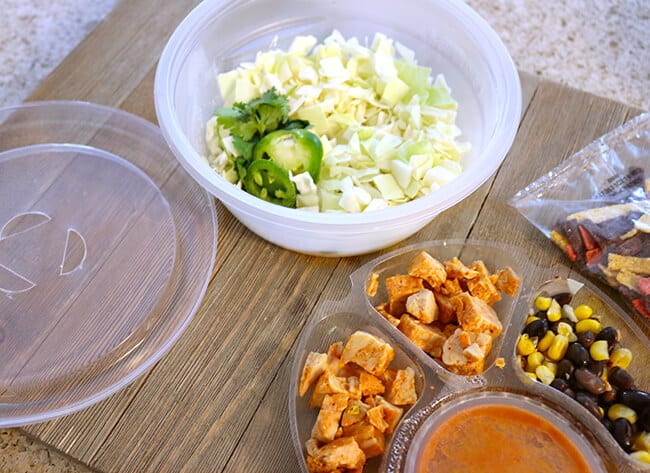 once you combine all the fresh ingredients in the provided bowl, you add the broth concentrate.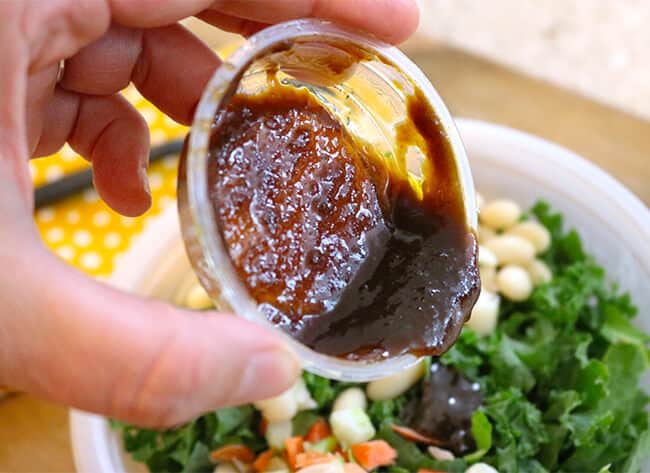 next, add 1-½ cups of water, or simply fill up to the fill line.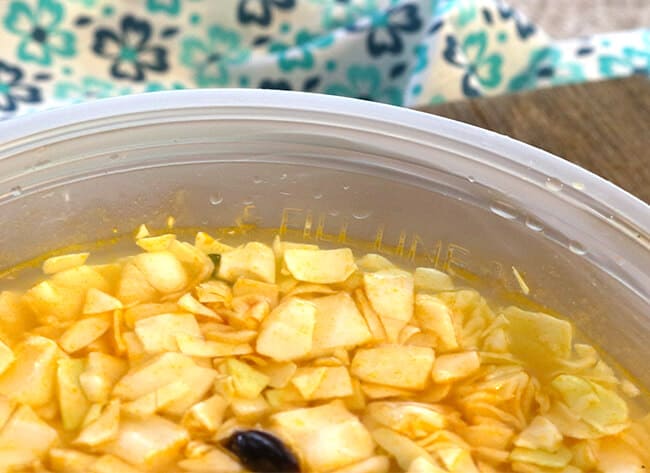 place the venting lid on top and place into the microwave for three minutes.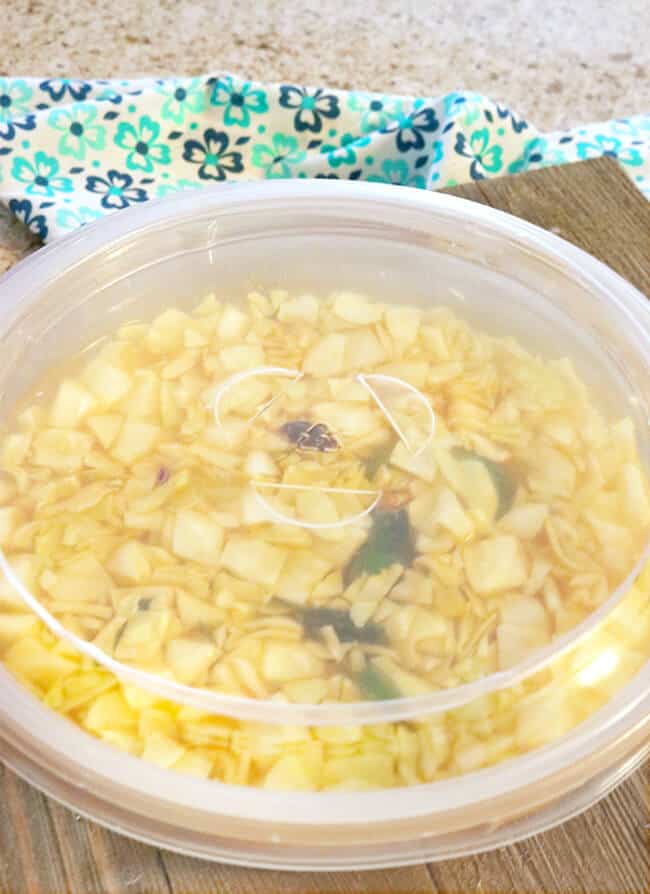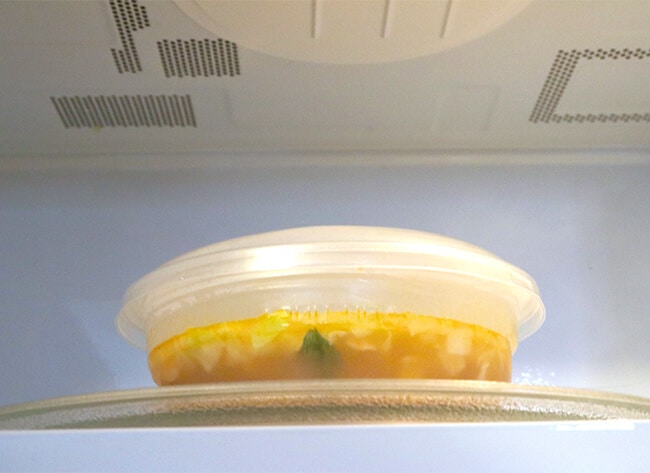 wha la!!! within minutes you have fresh cooked soup that you can enjoy with all the flavors you expect from something homemade. yum! the veggies in the Tuscan White Bean are cooked perfectly, still a little crisp, and the seasoned crostini are the perfect touch.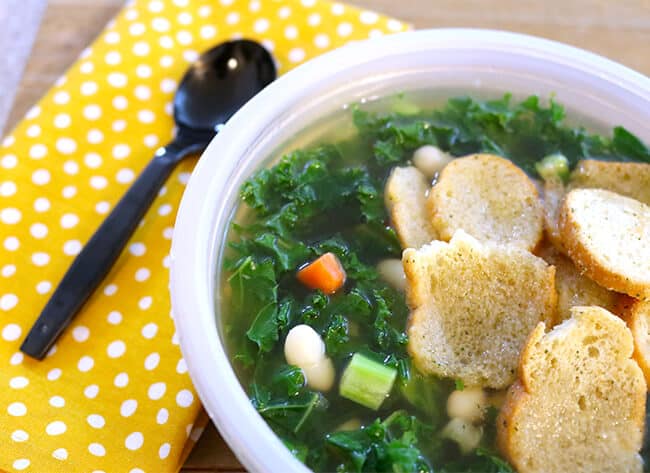 the Chicken Tortilla Soup is hearty and full of flavor. we've tried all the flavors and they are all great. my husband's favorite is the Asian Inspired Beef, and since i am a vegetarian, i go with the Tuscan White bean. all my kids love the chicken noodle.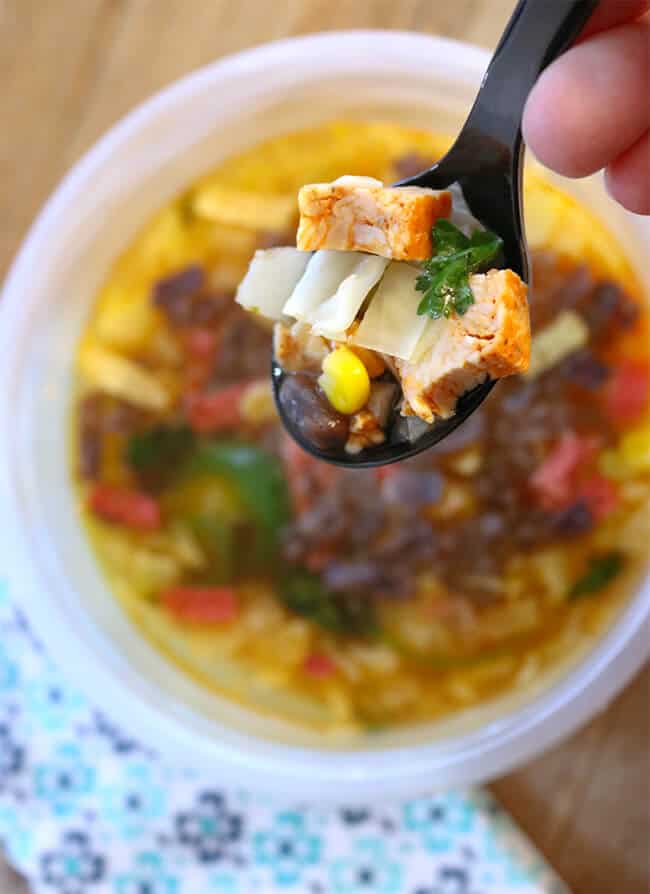 next up are the Fresh Prep'd Wrap Kits. these are just as awesome, and i just found something new to put in my husband and teenager's lunchboxes.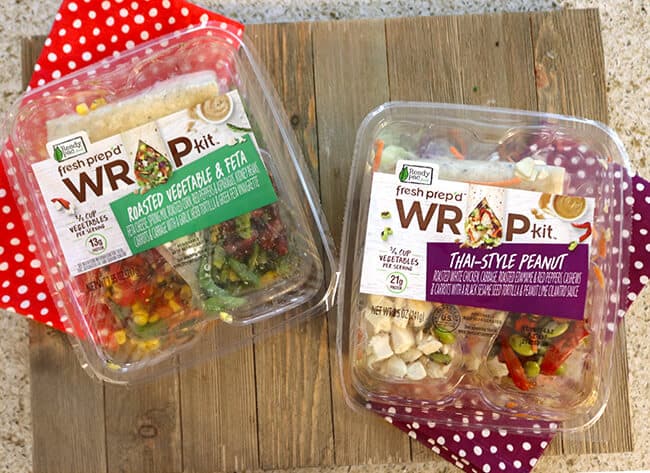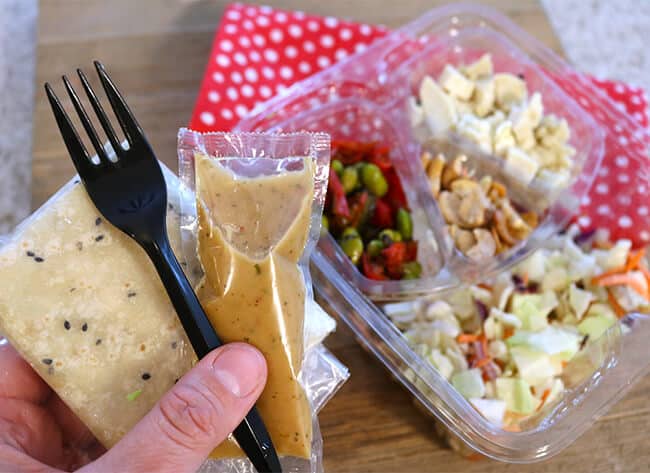 the tortilla for the wraps are specially made to be easy to wrap and not break apart. i've never been good at making wraps, but with this kit...i am now a pro!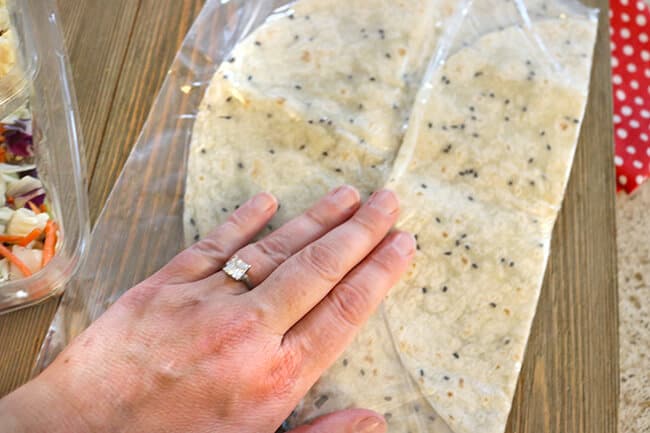 place all the fresh ingredients in the center of the wrap and the add the dressing.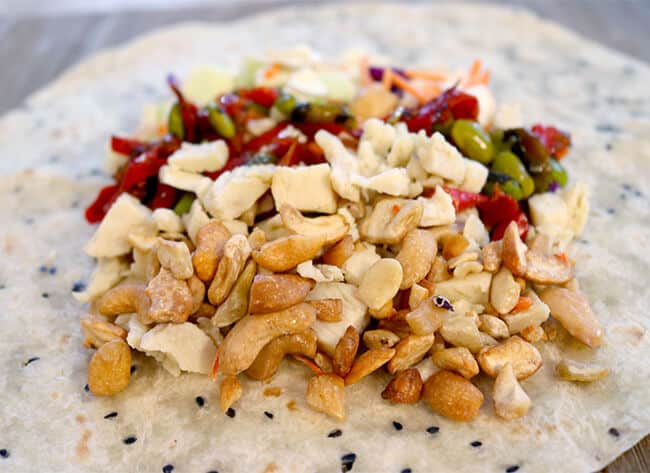 folding and wrapping the tortilla is easy since it already has folds.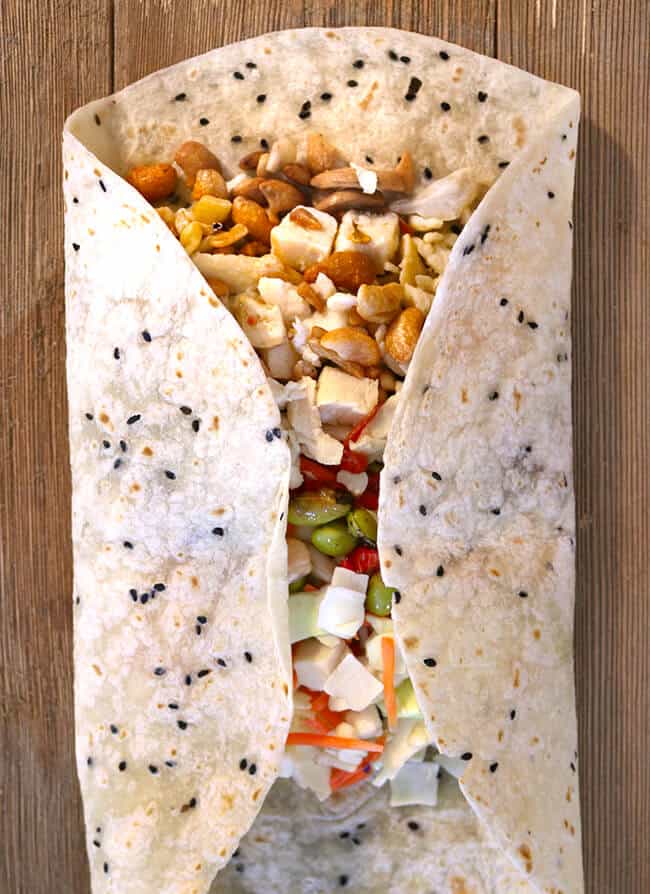 then wrap it up!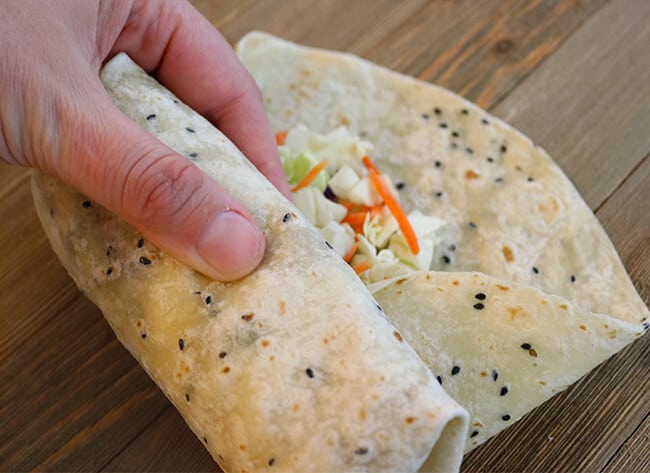 you would think you got this at a restaurant. the flavors are there with all the extra ingredients included, and the tortilla made the perfect wrap that stays wrapped and does not fall apart.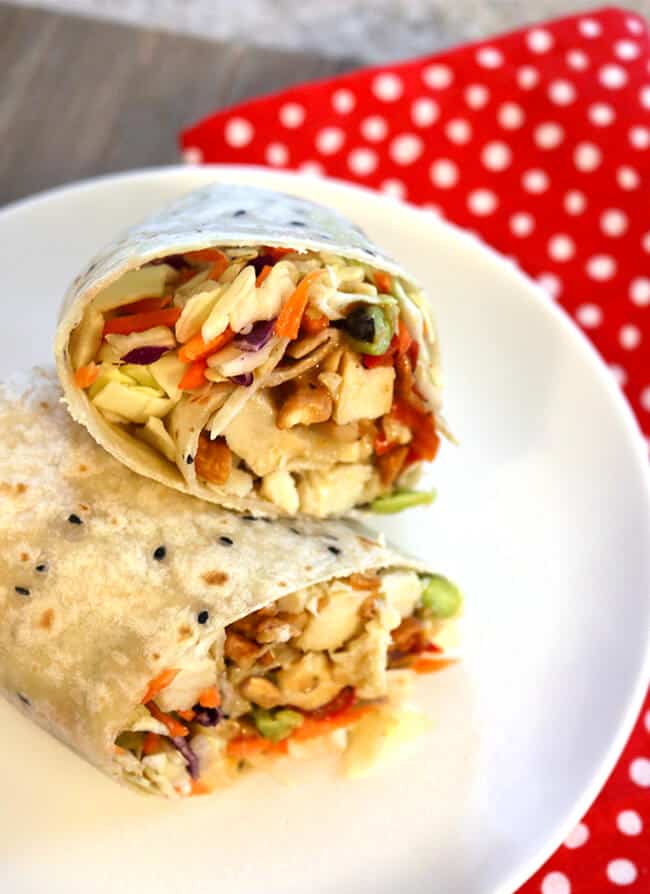 i am thrilled with the new Ready Pac Foods Fresh Prep'd line.
wondering about all that packaging? Ready Pac is passionate about preserving the health of our planet – all packaging is made with 70% post-consumer PET plastic, and are made in a plant that operates using 50% solar energy. it's also 100% recyclable. Ready Pac has also reduced loads of waste by 75% through installing trash compactors and also recycling over 8,000 tons of materials annually, including corrugate, plastics, paper and metals.
Ready Pac has designed these new Fresh Prep'd Wrap and Soup kits for everyone's hectic lifestyle. they understand that our lives have become busier and busier. their motto is your day is packed; we packed you lunch. i am excited to start the new year off with a goal to not eat out as much, eat fresher, healthier ingredients, and live a healthier lifestyle. these Fresh Prep'd Kits will definitely help me.
now you're going to want to try these Ready Pac Foods Fresh Prep'd Wrap and Soup Kits. you can get them from Amazon Fresh, at select grocery stores and online. don't see them at your grocery store? ask your local store manager to carry Ready Pac Foods Fresh Prep'd products. and head over to iBotta for $1 off coupons while supplies last! for all eligible users within areas that our product is available for purchase. yay! one less thing to worry about...your lunch is now packed.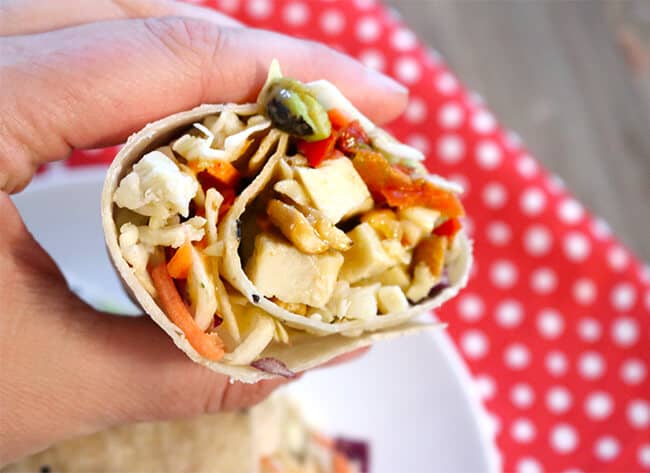 {Disclosure: This is a sponsored post. All thoughts and opinions are 100% my own. }