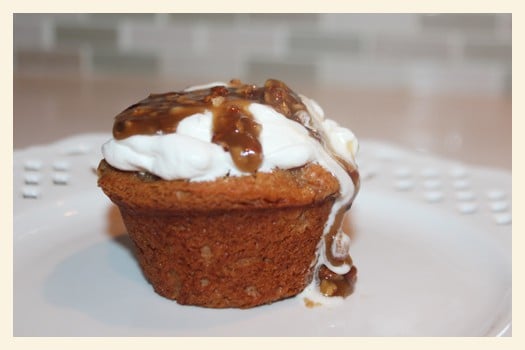 Who needs an excuse to make dessert! i wanted to try out Cool Whip's new Cool Whip Frosting, and with apple picking season and Fall upon us, it seemed like the perfect opportunity to create an apple cupcake dessert.
 Cool Whip Frosting comes in 3 flavors. vanilla, chocolate and cream cheese.  and it is found in the freezer section with Original Cool Whip. for my dessert i decided to use the vanilla flavored....but, i bet cream cheese flavor would be great too.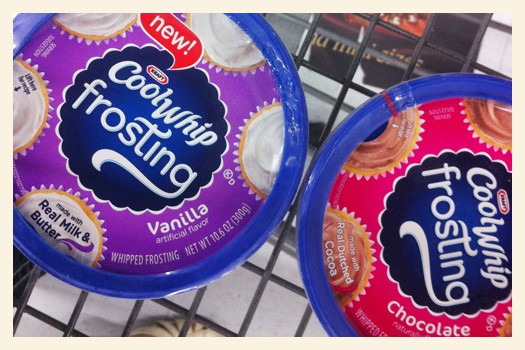 so....here is the dessert that i created!

these Apple Spice Cupcakes have a yummy Pecan Caramel filling which can also be drizzled over the top. the Cool Whip Frosting adds a creamy, light topping that is a perfect compliment the the muffin-like texture of the cupcakes. p.s.they are EASY to make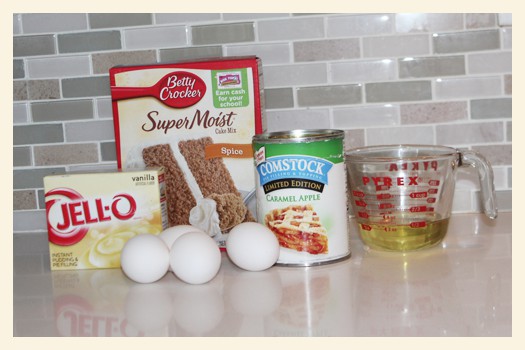 ingredients
• 1 boxed Spice Cake
• 1 small box of vanilla pudding
• can apple pie filling (i used caramel apple pie filling)
• 4 eggs
• ¼ cup oil
directions
• preheat oven to 350º
• grease and flour your cupcake pan or use cupcake liners
• mix all ingredients in a bowl until completely combined.
• fill cupcake pan
• bake for 15-20 until toothpick entered come out clean.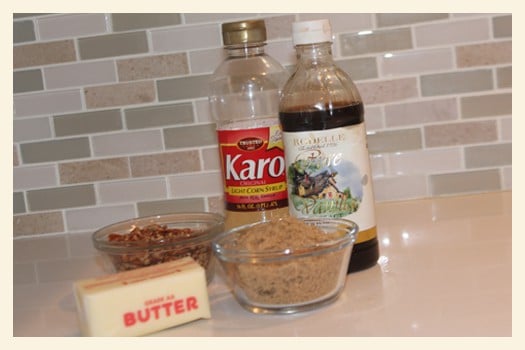 ingredients
• ½ cup chopped pecans
• ½ cup packed brown sugar
• ¼ cup butter
• 1 Tablespoon Karo's Syrup
• 1 teaspoon vanilla
directions
• toast pecans in a sauce pan for 4-5 minutes until fragrant. remove
• combine sugar, butter and Karo's Syrup in sauce pan.
• cook at medium heat stirring until sugar is dissolved. about 4 minutes. do not cook too long or allow to bubble for more than a few seconds.
• add pecans and vanilla. mix until completely combined.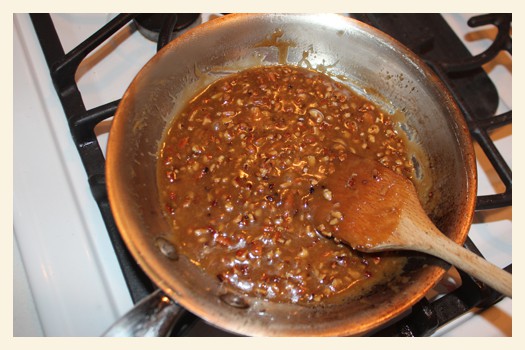 once your cupcakes are cool, cut into the top of the cupcake making a hole only big enough to place filling.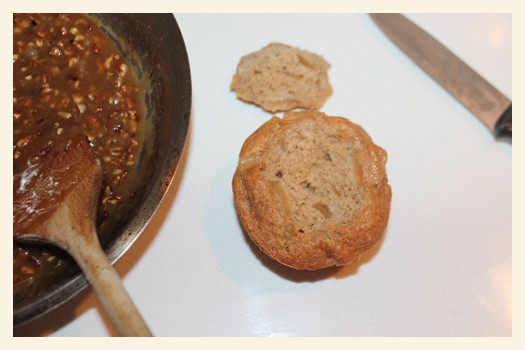 then fill the inside with 1 teaspoon of the Pecan Caramel filling and place top of cupcake back onto the cupcake.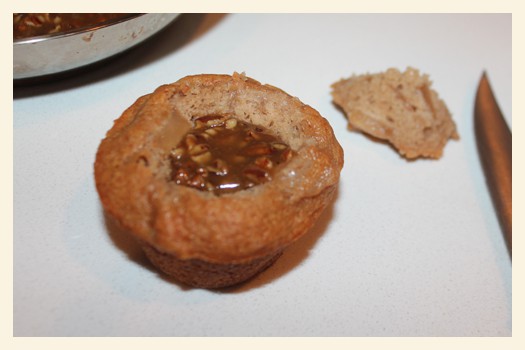 i love how the Cool Whip Frosting looked on my cupcakes. so fluffy and cloud like. and it was easy to make them look "pretty."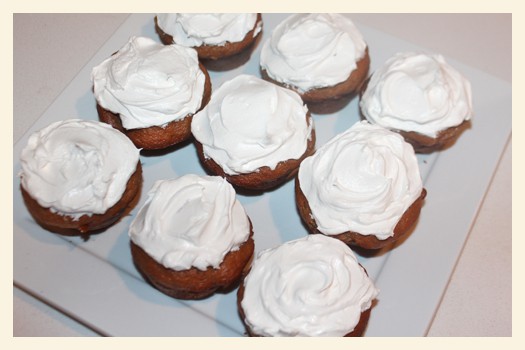 top cupcakes with remaining Pecan Caramel Sauce....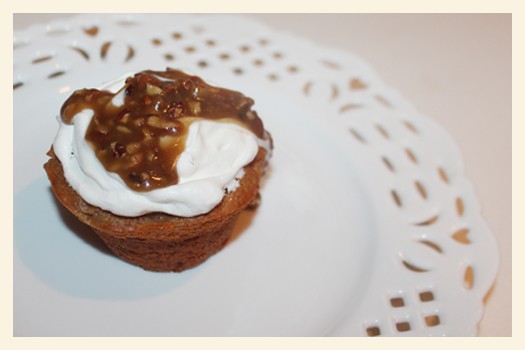 and enjoy!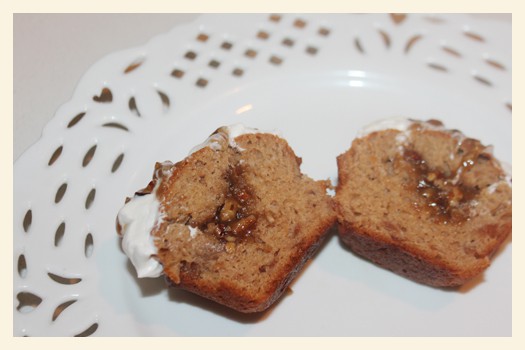 someone sure did.