for Halloween as part of a sponsored post for Collective Bias®, we wanted to do a fun Halloween themed photo shoot with our cats. remember Phineas and Ferb...the kitties we got last year and all of you helped us name! well here they are all dressed up for Halloween. ha ha ha...my boys were so excited to put them in Halloween costumes, but you know cats. they pretty much weren't fans of dressing up. Ferb (or Ferby, what we all call him now) ran into the fireplace and Phineas he just wanted to get the cape off.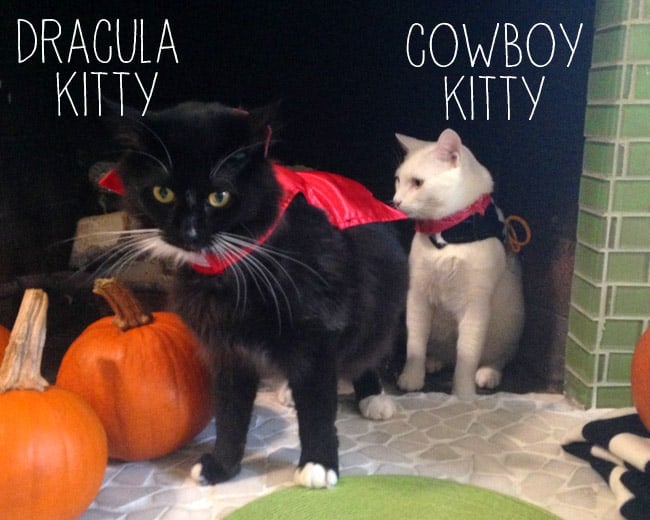 so we tried playing Trick-or-Treat with them. how about some yummy wet cat food. this is their favorite...they love wet cat food. it must taste better than their normal dry cat food. i purchased a bunch of cans of Sheba cat food from Walmart using the coupon on the Sheba cat food website for buy 6 get 1 free. and the cat food is already $.50 on rollback at Walmart, so it is a great deal.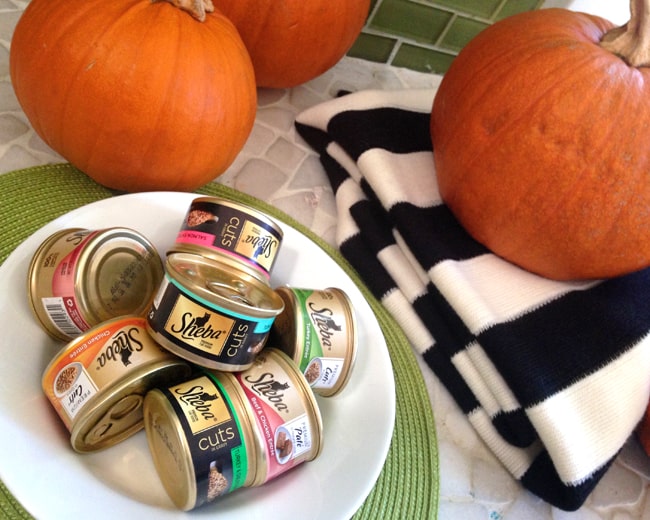 the cat food trick kind of worked. Phineas came out to smell it. you could tell he really wanted to chow down, but he couldn't handle wearing that cape. not. a. fan.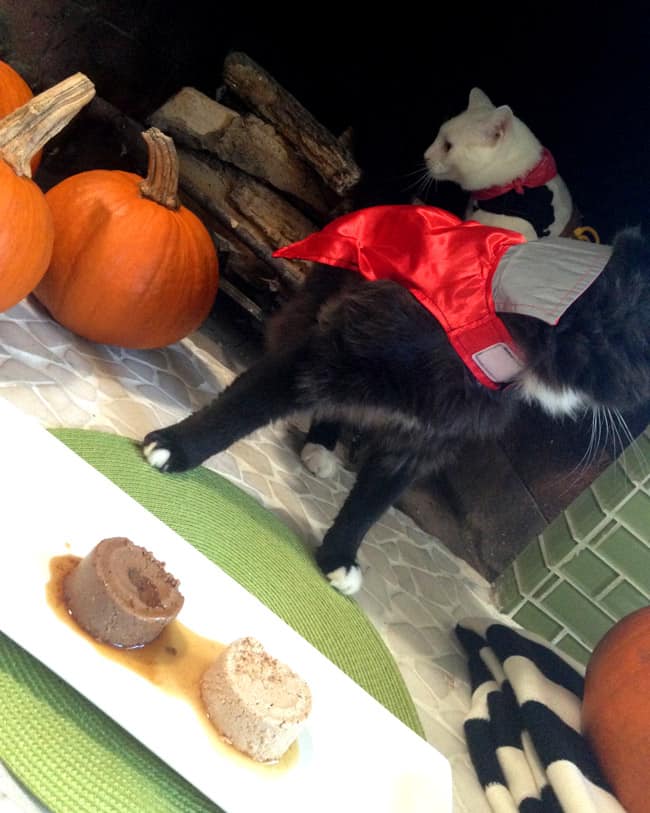 but Ferb couldn't resist. our little cowboy kitty finally came out of the fireplace and started to chow down.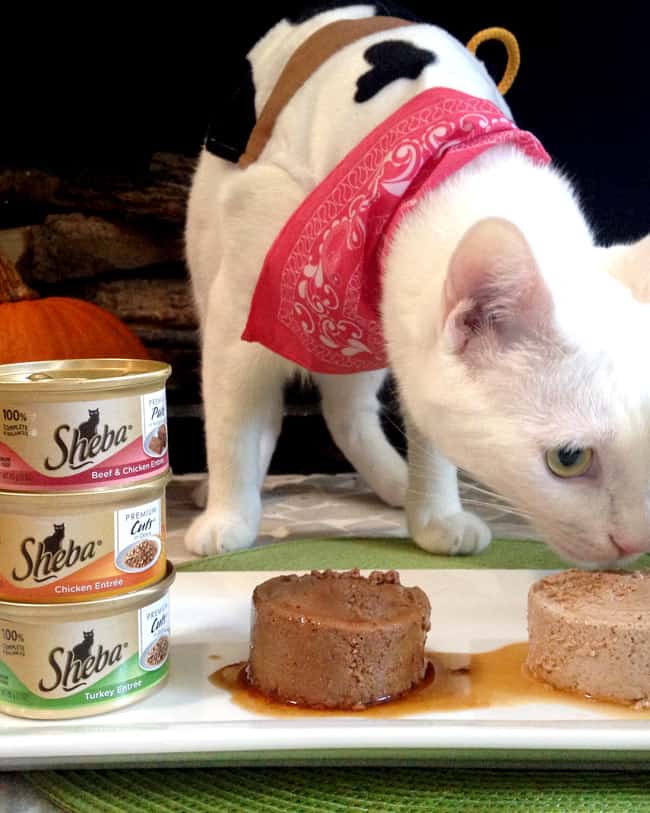 since the cats were such good sports wearing those Halloween costumes, we decided to take them off so they could enjoy their food in happiness. you can tell they were very grateful, because they both went to town eating their dinner.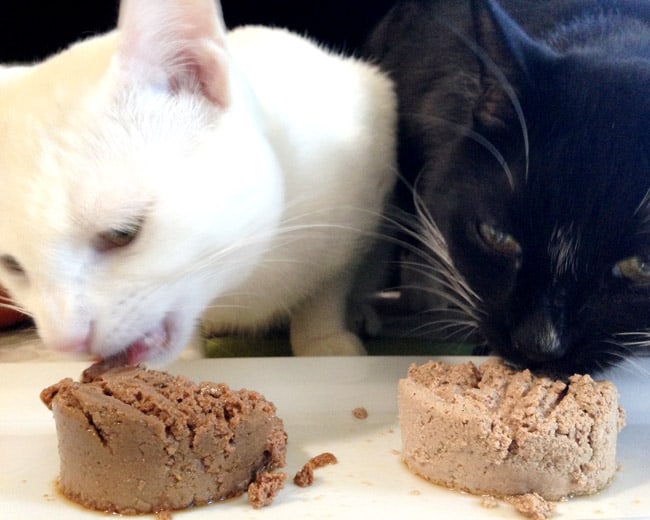 maybe we should have dressed them up as piggies. they sure were eating like pigs. Sheba cat food is a high quality cat food, so that must be why my kitties like it so much. yes, we like to spoil our kitties, so I buy them this often.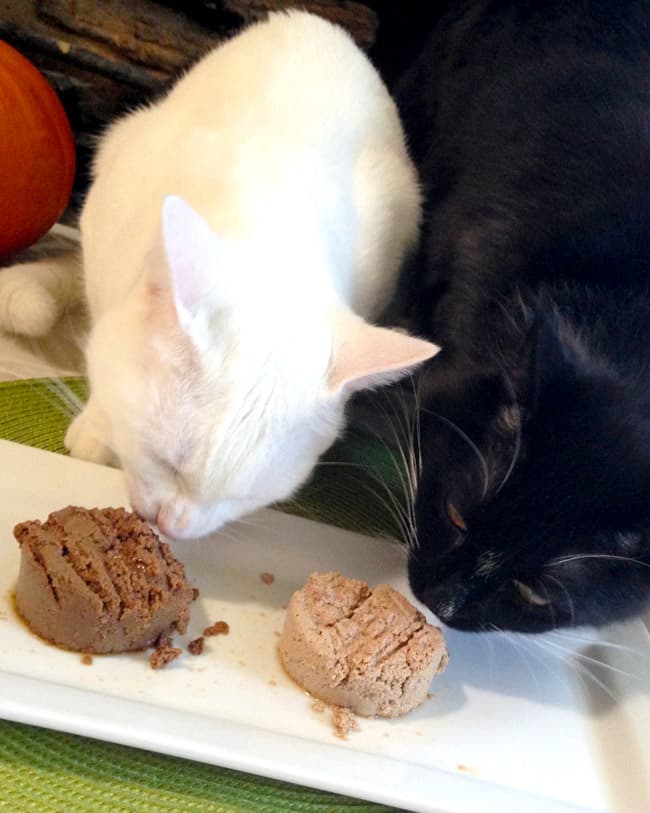 the Halloween costumes may not have been a success, but the cat food was. silly cats. and don't forget to play Trick-or-Treat with your kitties. i'm sure your cat would love some cat food treats. Happy Halloween!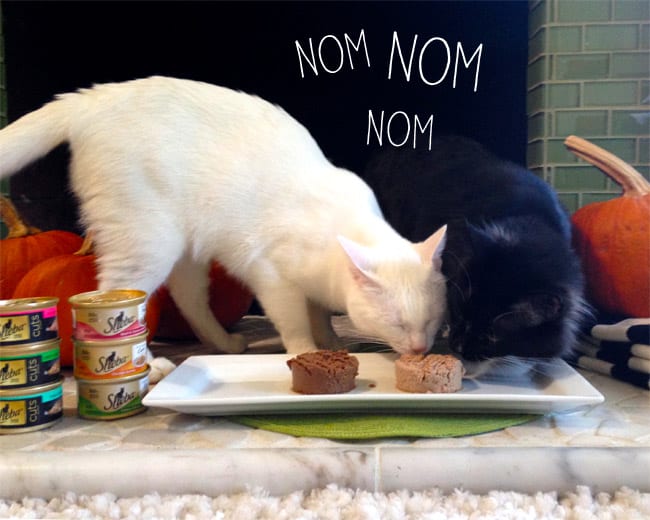 to find out more about Sheba Cat Food, visit their website or Facebook page.