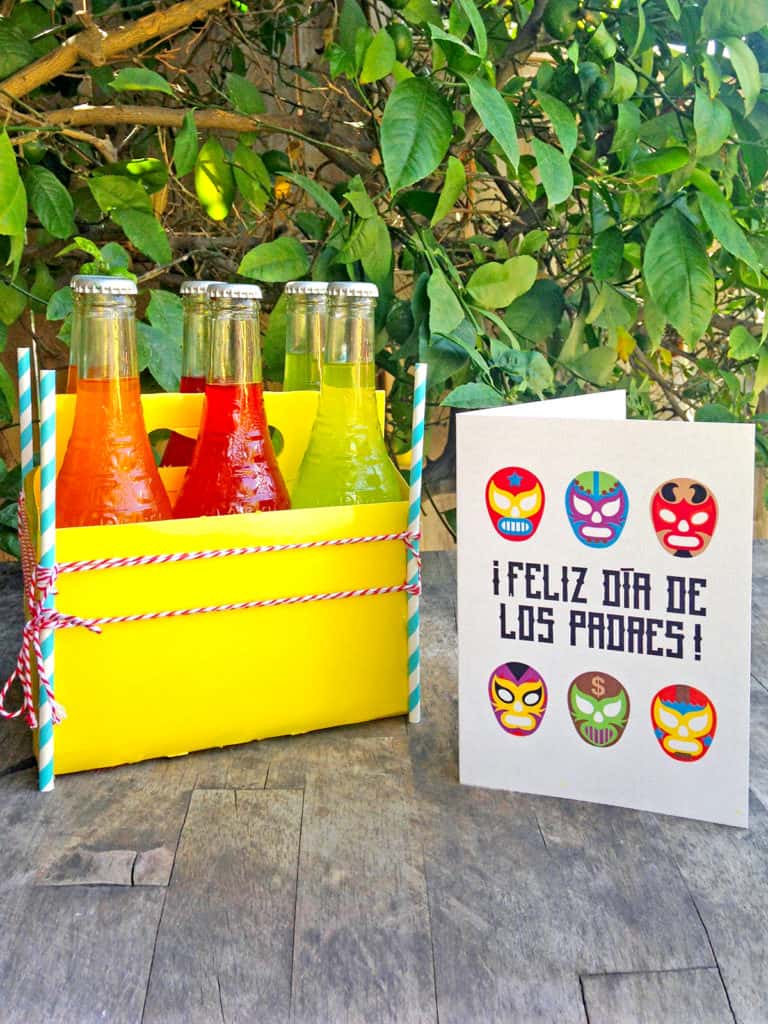 Pattie from Living Mi Vida Loca has told me stories about her father being a Lucha Libre before he passed away 5 years ago. i have been telling her that i wanted to make her a special Father's Day Printable to share with her readers that reminded her of her father…and i finally had time to  create one.
La Luche Libre is Mexican Wrestling, and a Lucha Libre in the wrestler. they wear great masks with all sort of designs, and this printable celebrates those masks. The printable has paper bands you can use to cover Jarritos or other soda bottles, and a printable card that says ¡Feliz Dìa de Los Padres!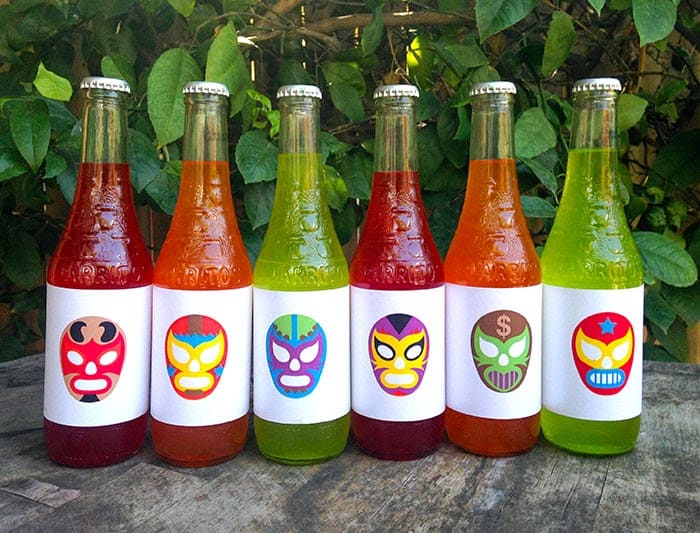 you don't have to be Mexican to love La Lucha Libre, i know many dads out their love it. so i thought i would share this La Lucha Libre Father's Day printable with all of you. you can get the printable and directions on how to create it over at Living Mi Vida Loca. it's a fun and easy gift you can make with the kids and give to your papá.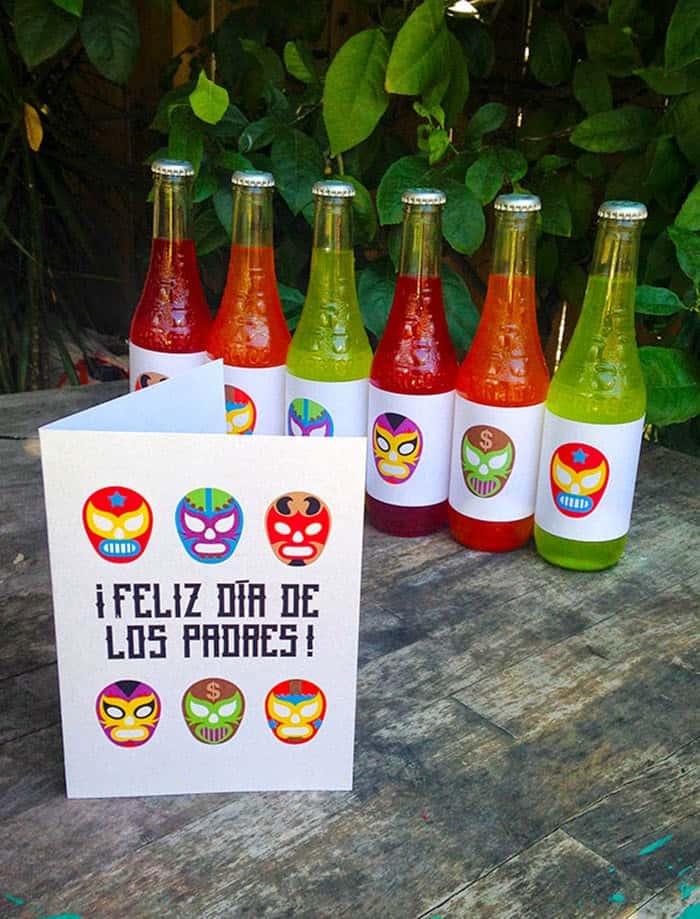 click here to get the free La Lucha Libre Father's Day printable at Living Mi Vida Loca
check out these other great Father's Day Gift Ideas!
DIY Father's Day Zombie Kit with Free Printable
Star Wars Father's Day Kit with Free Printable
Father's Day Mustache Jars with Free Printable
Angry Birds Father's Day Kit and Free Printable
DIY Father's Day Tie