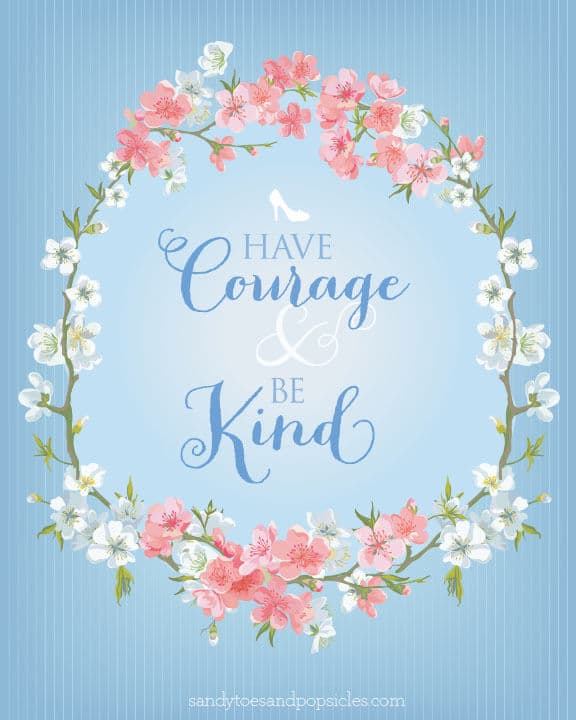 a few days ago, i shared how i attended the red carpet and Cinderella World Premiere in Hollywood. it was an amazing experience and i had a really special time. not only did i get the walk the red carpet but also watch the Disney's Cinderella Movie. i don't usually cover many movies on this blog, but i was particular excited to see this movie. what girly girl doesn't love the story of Cinderella, and the movie did a great job of following the classic story of Cinderella, following Ella as a child, her life with her mean stepmother and stepsisters who called her Cinderella and then her amazing night with Prince Charming. i really loved the entire film, and feel that it is great movie for all ages, even younger kids. i can't wait to take my boys. it has a great message and the costumes, scenery and music where amazingly beautiful.
entwined throughout the movie was the phrase "Have Courage & Be Kind." it was the message Cinderella's mom left her with when she was dying. these five words got Ella through many hard times throughout her life, and they constantly reminded her of her mother, the person she should be, and gave her the strength to carry on during the trials in her life.
i thought it would be nice to create this Cinderella Have Courage and Be Kind Printable because these words can be very powerful. it would make a nice wall hanging for spring, Easter or for anywhere you need to see a little encouragement. just download it, print it out on a piece of card stock, cut it out and pop it into an 8 x 10" frame. i hope you enjoy it...and don't forget to see the movie!
click here for the Cinderella Printable quote - Have Courage and Be Kind
And don't forget....Hav eCourade and Be Kind!