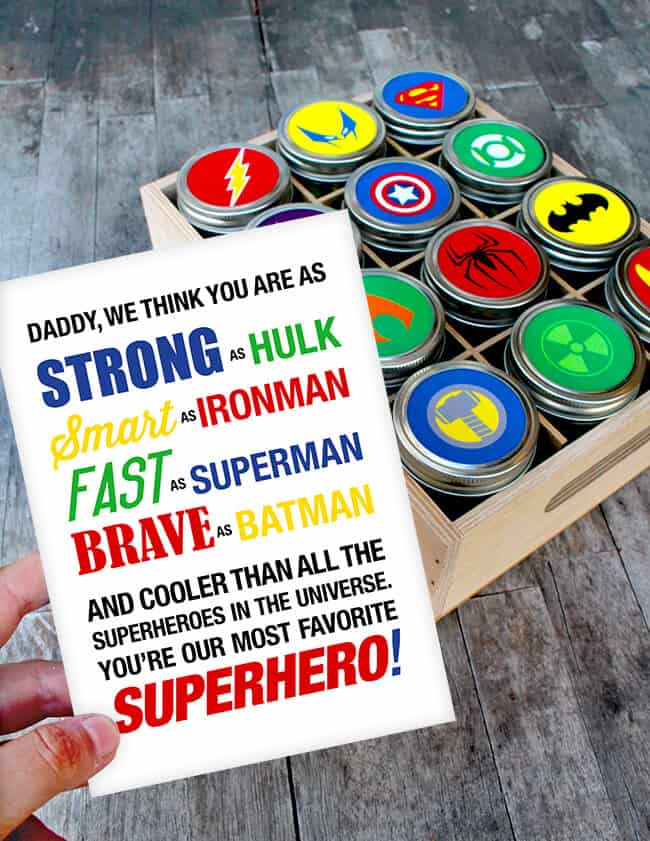 I'm so happy that I was finally able to make a Father's Day printable to share with you this year. We're cutting it close to Dad's Big Day, but this is actually a very easy gift to create! Hopefully you're able to make one for the dad in your life too. This year's theme is SUPERHERO. I got an overwhelming response from people asking for a superhero theme this year, so that's what I went with. Here is the Superhero Father's Day Kit with free printable that I designed for our dad this year.
To make your own Superhero Father's Day Kit you need:
• mason jars with 3" inch lids, any size is fine.
• cardstock
• box or container to put jars in.
• scissors
• candy, snacks or items that will fit in the jars
• Superhero Father's Day Printable
I made 12 different superhero jar toppers that you can pick and choose from. Luckily, I found this great box at Michael's craft store that holds 12 small mason jars in it perfectly. It was under $8, and the 12 jars were only $8 as well from Target. Mason jars are awesome because they are reusable. There are many things you can use them for after dad is finished with them.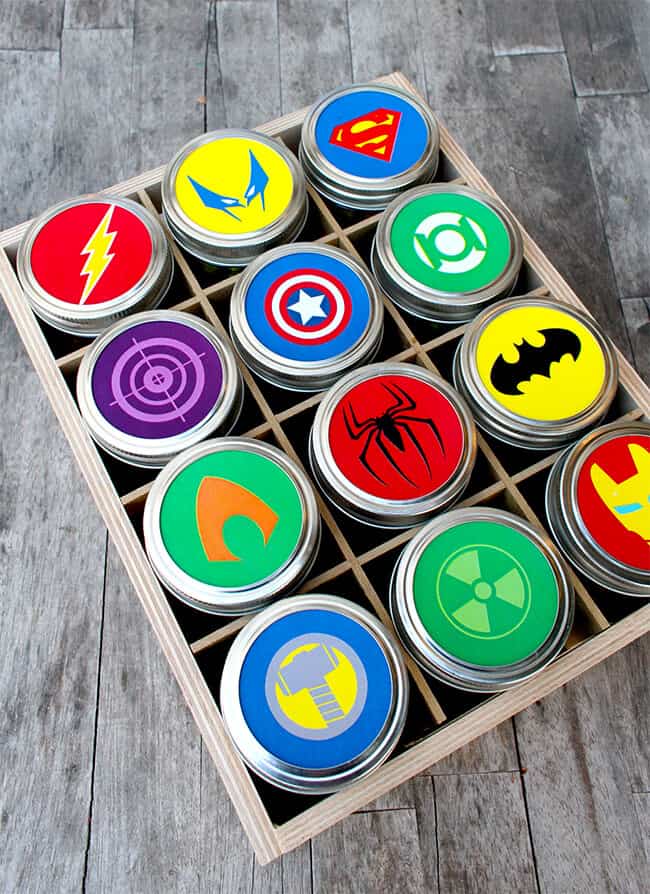 Just print out the toppers, cut them out and slip the ones you like between the jar lid and the jar ring.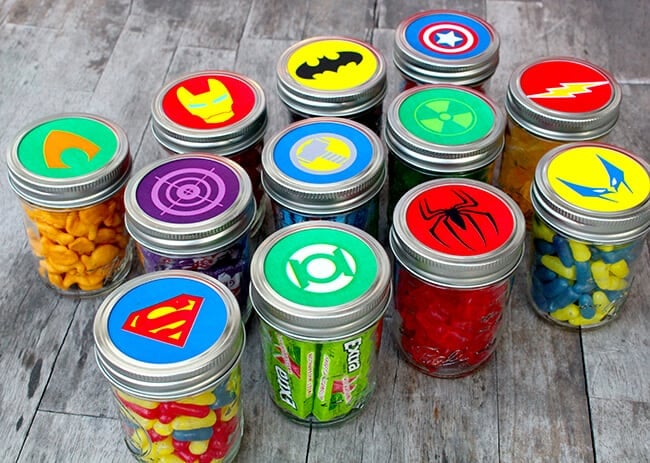 Fill each jar with something dad loves. Candy, snacks, gift cards, photos, etc. I chose to color coordinate each treat with the superhero's colors....but that is not necessary.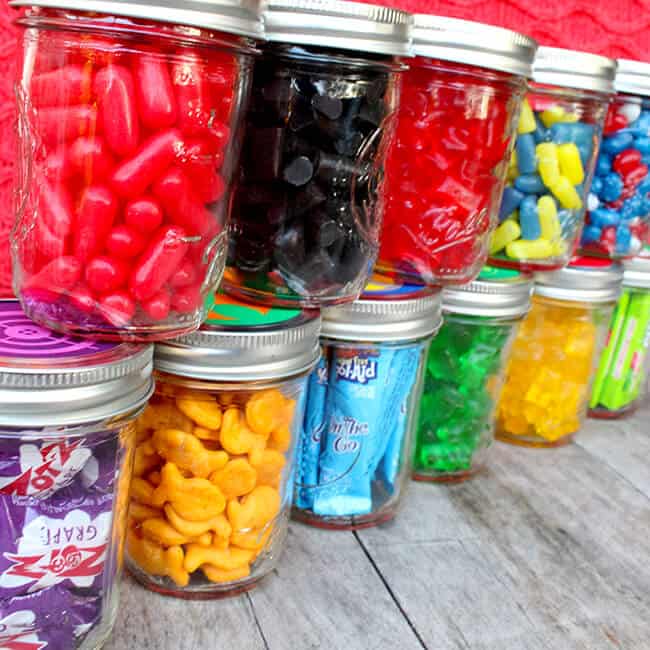 Make sure to also print out the 5 x 7" fold-over Superhero Card. I included a few different versions in case you want to give one to Grandpa, too. Just cut out the card, fold it in half and write a special message inside for dad.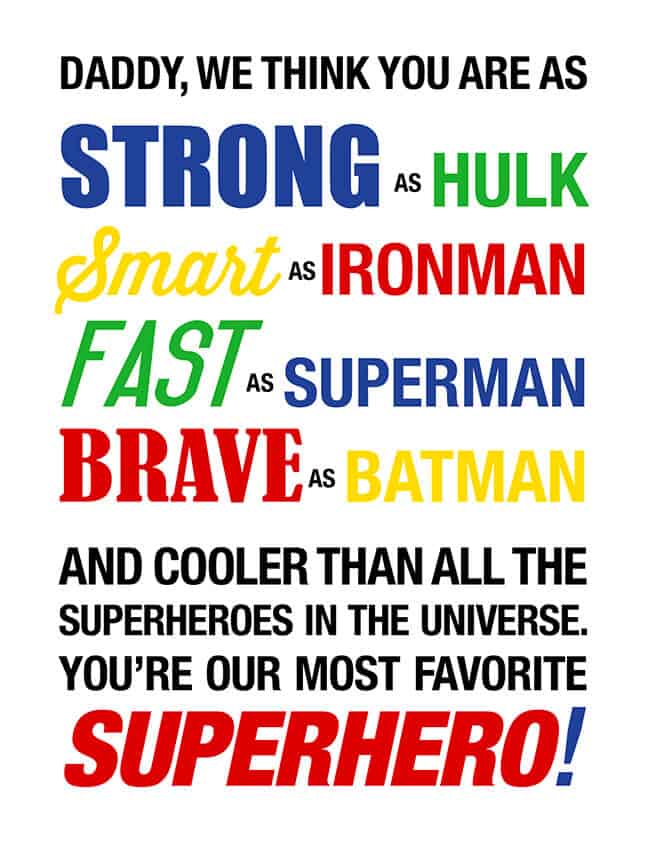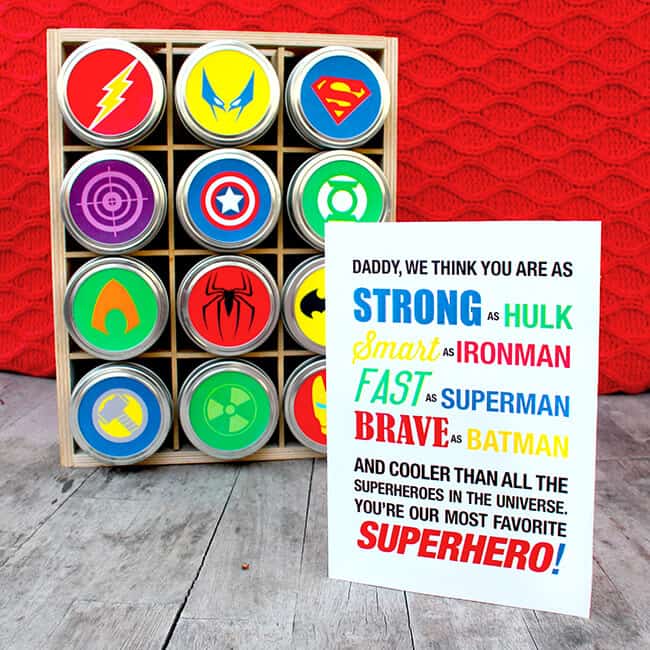 Here is an example of another container option that uses only 4 superhero jar toppers, and larger pint sized mason jars. It is just as cute!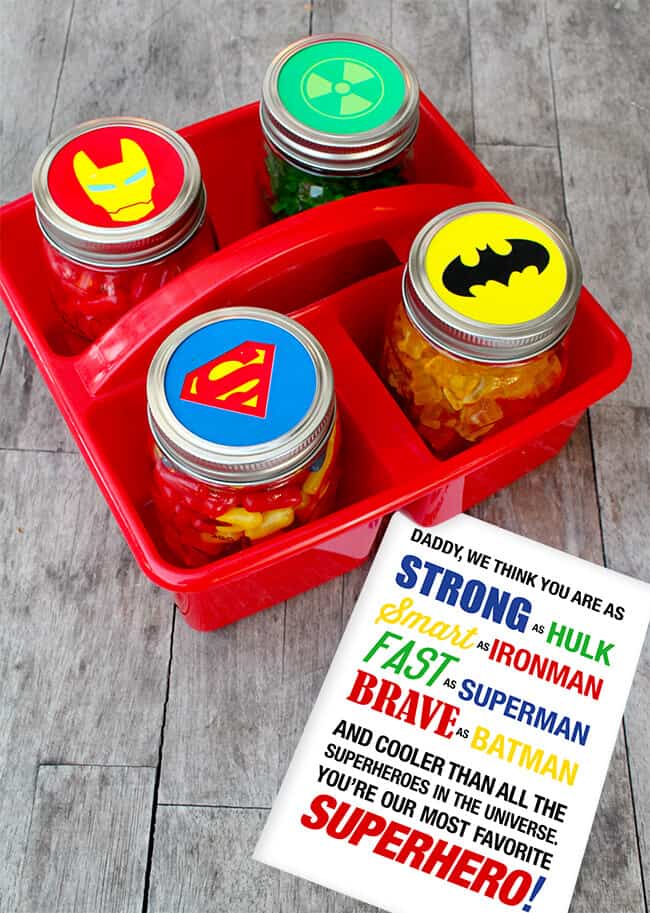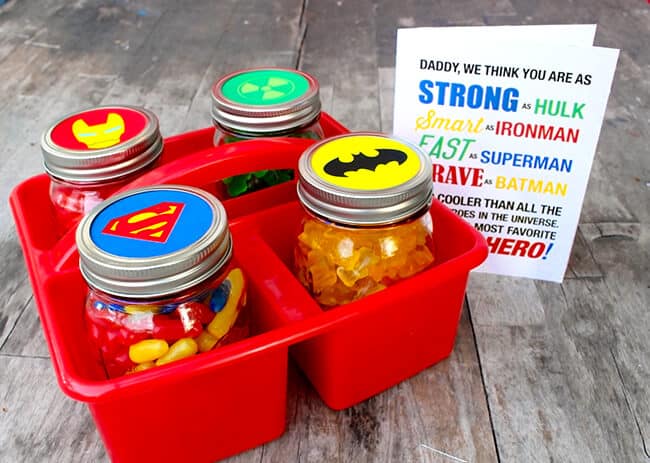 Hopefully this is a fun and easy gift to make your superhero dad this year!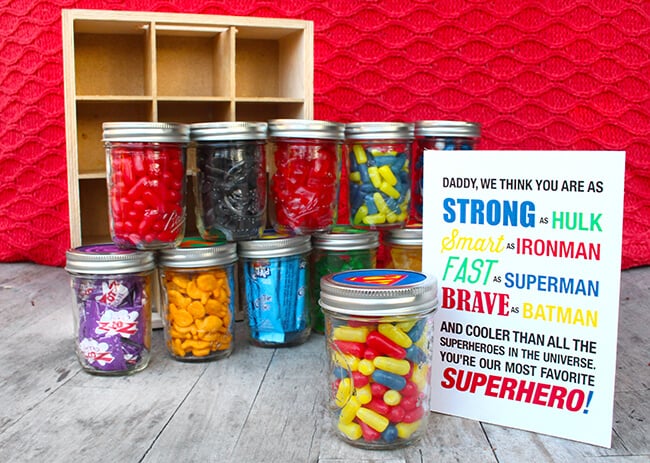 Check out these other great Father's Day Gift Ideas!
DIY Father's Day Zombie Kit with Free Printable
Star Wars Father's Day Kit with Free Printable
Father's Day Mustache Jars with Free Printable
La Lucha Libre Father Day Gift and Free Printable
Angry Birds Father's Day Kit and Free Printable