This is a sponsored post on behalf of Champions for Kids.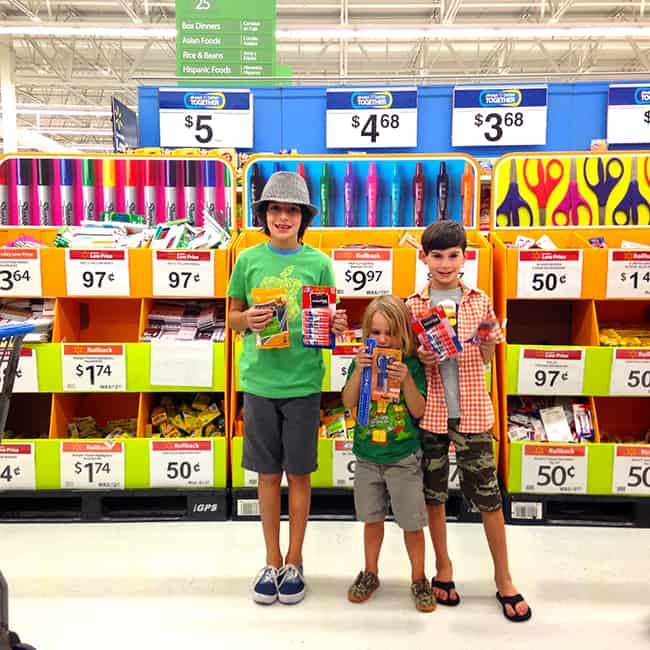 it's that time of year again…time to start getting ready for back-to-school. that means buying school supplies for the new school year. but did you know there are kids in our very own community that can't afford the school supplies they need to help them thrive academically this year? there are over 16 million American children who live in poverty nation wide.
every year, my boys and i participate in Champions for Kids Elmer's Bag it Forward program, where you gather school supplies, fill a backpack and donate them to a teacher, school, or local children's shelter in your community. it's something that the boys love to do, especially the shopping and picking out school supplies to give.
last year we donated school supplies to a local teacher who needed supplies for the kids in her class. this year, GigaSavvy, a local business firm in our community, invited us to help them collect supplies and backpacks for some local organizations; Helping Hands Orange County and Girls Inc. these organizations are working together to host a Back to School Supplies Drive for girls in Orange County who are in need school supplies. so yes…we are joining in.
we ran over to Walmart and picked out some of the school supply essentials…along with a backpack to put them in. the school supplies were all on sale and super affordable. $.50 crayons and glues and lots of items less than a dollar.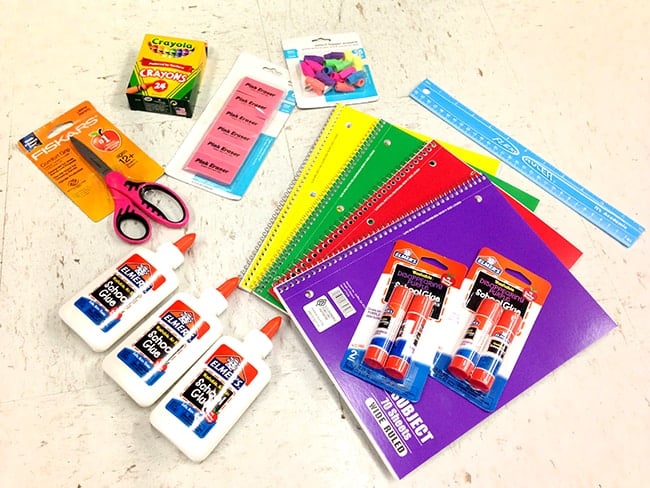 this year, Walmart also has these great backpacks that are filled with school supplies. they are part of the Champions for Kids' SIMPLE Giving program. anyone can participate in the campaign simply by purchasing and donating a backpack of school supplies at your local Walmart store from July 7 - August 1. not only does it contain school supplies, but each backpack also has a coupon booklet over $50 of coupon savings! just remove the coupon booklet from the backpack for yourself and place the backpack full of supplies in the designated school bus donation bin at the store. the money you'll save by using the coupon booklet will pay for the backpack you donated, and your donation will help a local child.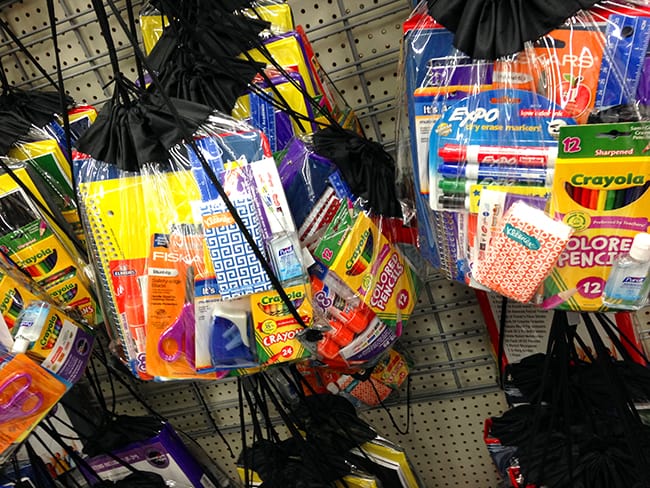 the boys had a lot of fun in the store, i always love sharing these special times together when we are serving others. we all feel good inside.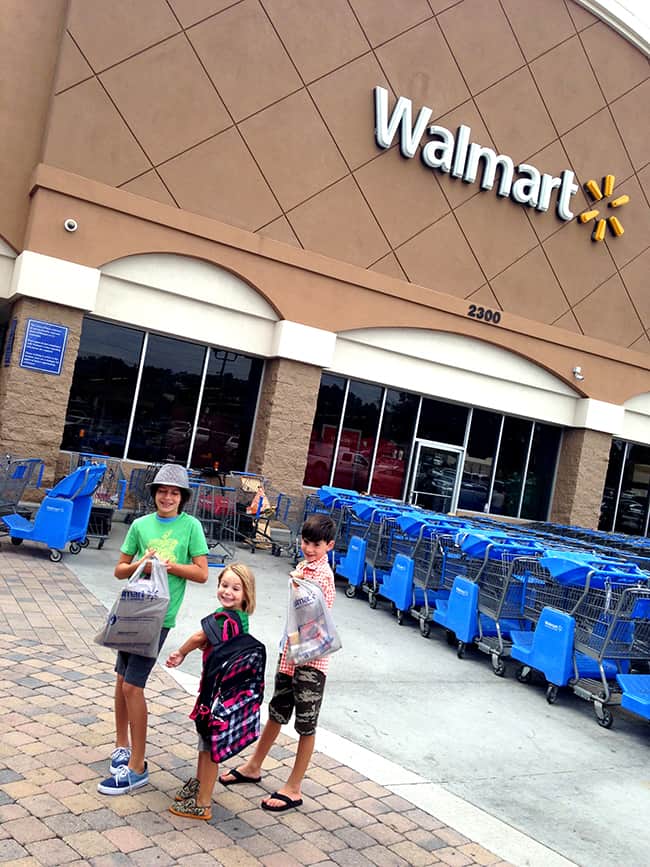 then we headed over to drop them off. we know these supplies are going to help a child to thrive academically as well as creatively…as arts and crafts promote rich social interactions that help develop language skills and social cognitive abilities like understanding emotions.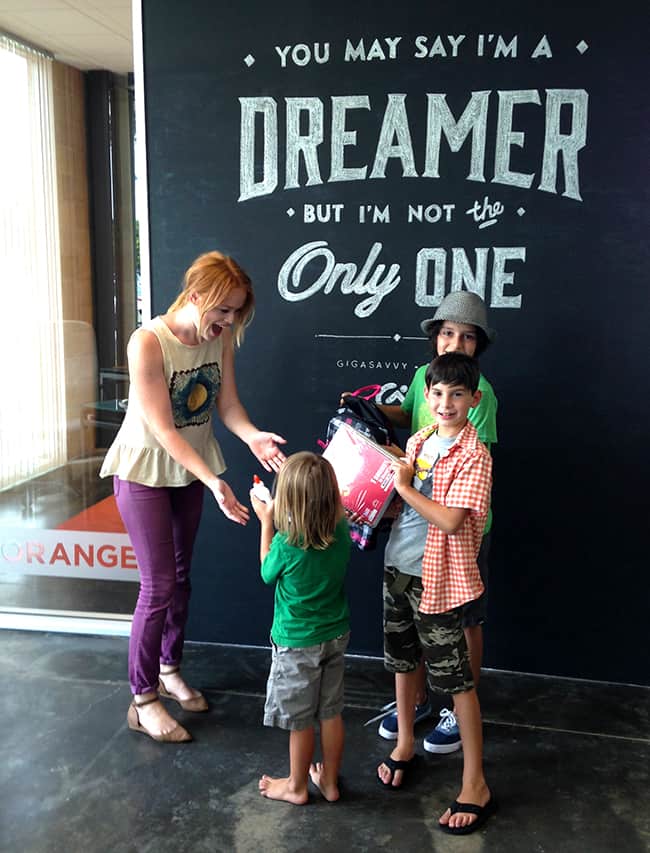 you too can help kids thrive in your community!
it's this SIMPLE!
GATHER your family, friends, neighbors, or co-workers and ask each person to bring new, quality school and crafting supplies to donate. you can assemble them into kits for classrooms or individual students, and even volunteer to help with a creative project in a classroom, day-care center, after-school program, or community organization!
LEARN about the needs of children in your community, and ask a teacher how you can share your time and resources to help kids thrive!
GIVE the supplies you have collected to a teacher, school, or local children's shelter.
SHARE your story at championsforkids.org/share so that they can celebrate your participation and inspire others with creative ways to bond with children and provide the supplies they need to thrive! How many people were involved, and how many items did you collect? Please let them know that you are ONE of Millions who helped them reach their goal of helping 20 million children by 2020!
thanks in advance!
#BagitForward | #SIMPLEGiving
{Disclosure: This is a sponsored post. All thoughts and opinions are a bazillion times my own. }