Thank you to warner Bros. For sponsoring this post. Scooby- doo and the Mystery Inc. Gang have teamed up with generationOn, the youth family division of points of light, to inspire, equip and mobilize kids, parents and Scooby-Doo fans to create meaningful change in their communities.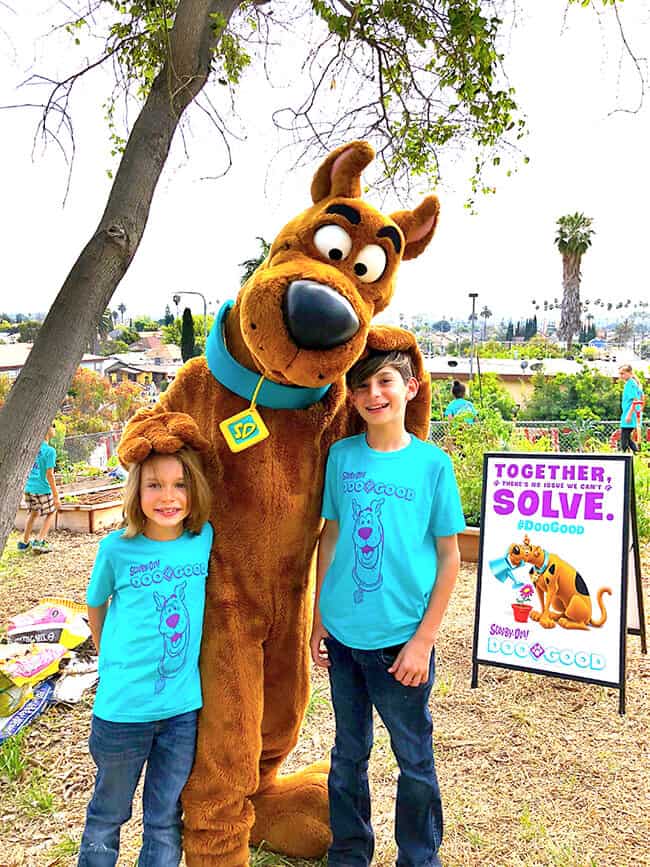 (Make sure to read to the end of this post for a Scooby-Doo-rrific giveaway!)
a couple weeks ago, the boys and i were thrilled to join Scooby-Doo for the Doo Good Mystery service project! We got up early in the morning and headed up to Los Angeles to join our pal Scooby-Doo for a day of service. what we'd be doing was all a mystery to us, but we knew we'd be helping others and be able to doo something paws-ative for our community! plus, when you have the chance to join Scooby-Doo's gang....you take the opportunity. who could say no to that.
Scooby-Doo and the Mystery Inc. Gang, along with generationOn, are on a mission to get kids, parents, families and fans to Doo Good in their communities – to inspire them to make a positive difference in areas such as the environment, animal welfare, poverty, hunger and more, no matter how small they are. this Doo Good mystery service project we were working on, was part of this Doo Good movement...and we were excited to make a difference. let me tell you all about our day of service, it was pretty fun...we even had a few surprises.
first, we started with a healthy breakfast and some Scooby snacks. we needed to make sure we had the energy to do our best jobs. the boys were excited to be a part of the Mystery Inc. Gang...so stylish in their bell bottoms and all.
after breakfast, we were ready to solve the mystery and figure out how we would be helping the community that day...
but not before we got a huge surprise. what?!!!
is that a giant Mystery Machine?!!!!
getting to ride on the Mystery Machine totally made us feel like part of the gang. we loaded up with a bunch of other families and headed out to doo good in the community. when we arrived at our destination, we were in for another surprise. guess who greeted us???
it was Scooby-Doo!!!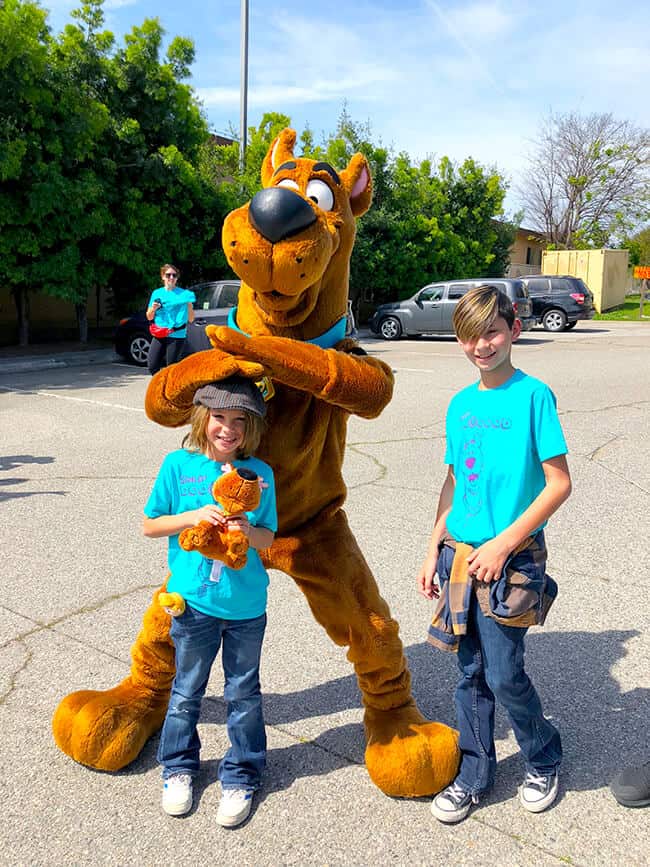 everyone was super excited to see that Scooby-Doo himself would be joining in the service project. we all took a quick photo with him before we found out what we'd be doing. such a fun group of families – all ready to get working on something important.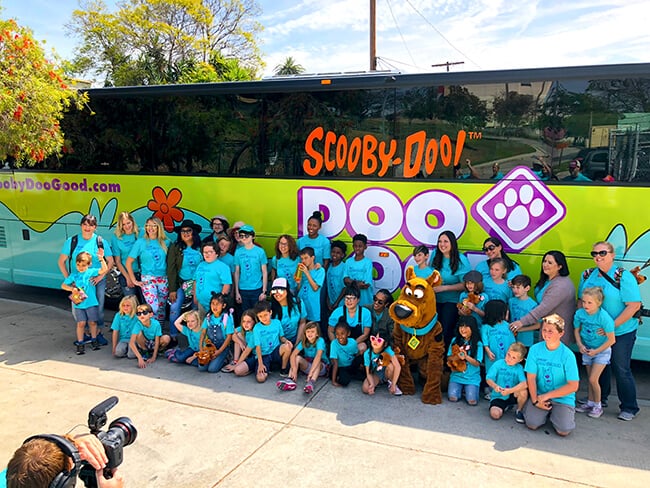 now it was finally time to find out what we would be doing for the Doo Good mystery service project! we looked around and saw that we had just arrived at Mid City Prescott School of Enriched Sciences. an elementary school in Los Angeles that could use our help. the principal of the school, Mr. Panes told us that his school had a problem – their garden was over grown, full of weeds and needed to be tended to. So, the mystery was solved.
We would be planting a garden for a school in need!
everyone followed principal Panes and Scooby-Doo to the school garden. together, there's no issue we can't solve. and together we could get that garden fixed up and ready for the students of the school.
Jeepers! this is what the schools existing garden looked like. there were weeds to pull, planter beds to clean out, trees to plant, and compost to lay. Enrichla.org joined in the cause to help us create a garden that the students of this school could enjoy, learn from, and benefit from. we were excited to fix it up. we love gardening, so we knew we'd have fun even though we were working. and when there's good to be done, we meddle! and boy did we meddle.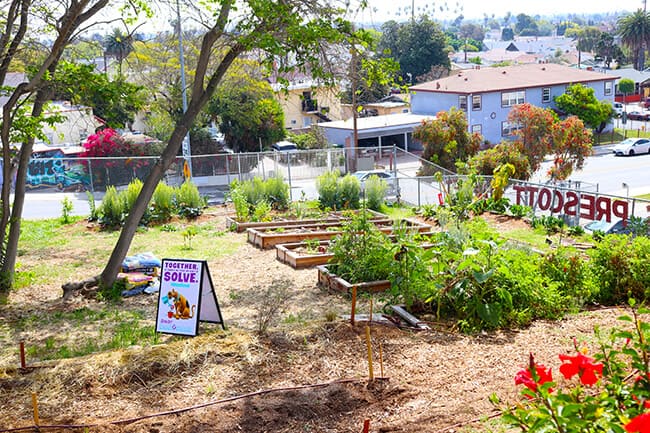 check out the photos from our day of service. we all worked hard...i was super impressed at how hard our kids worked. they were amazing and worked till the very end.
DOO GOOD. FEEL GOOD.
we worked the whole day reviving the school's garden. we planted over ten fruit trees, got the planter beds ready for the children to start planting a summer crop, mulched and composted areas for planting, removed lots of weeds and made sure to recycle and reuse as we went. not only did we create a special place for the school children to learn and grow, but we ourselves learned a lot about gardening too. we also left inspired and excited to more doo good projects in our communities.
because this is how we felt after a job well done. we want to feel this again and again.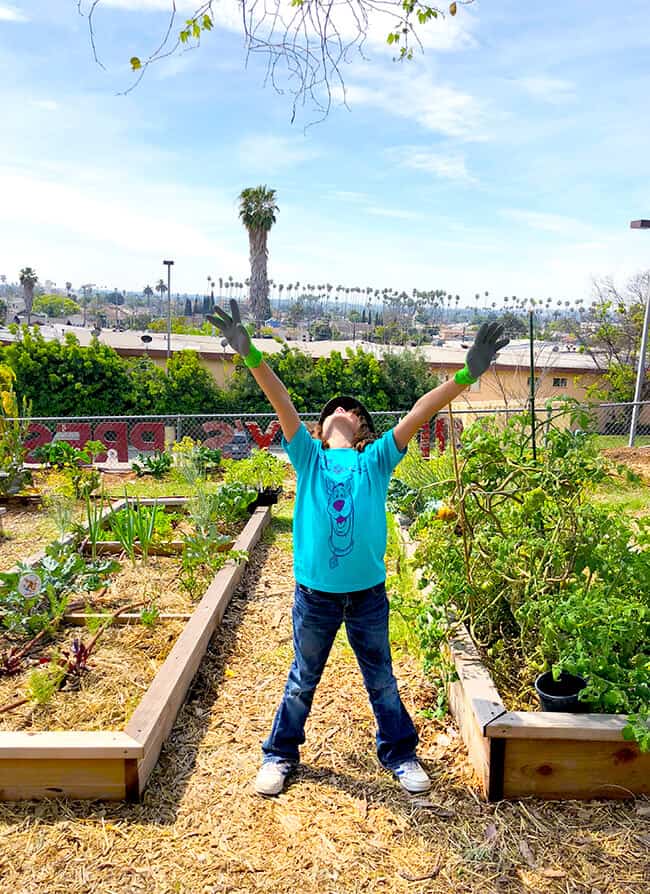 so how can we get this feeling again?...
Get Your Own Doo Good Kit
if you head over to www.ScoobyDooGood.com, you can download your own Doo Good tool kit. you've got to check it out, there is great information in it – fun ways and ideas on how kids and families can Doo Good. there are even crafts, and projects included.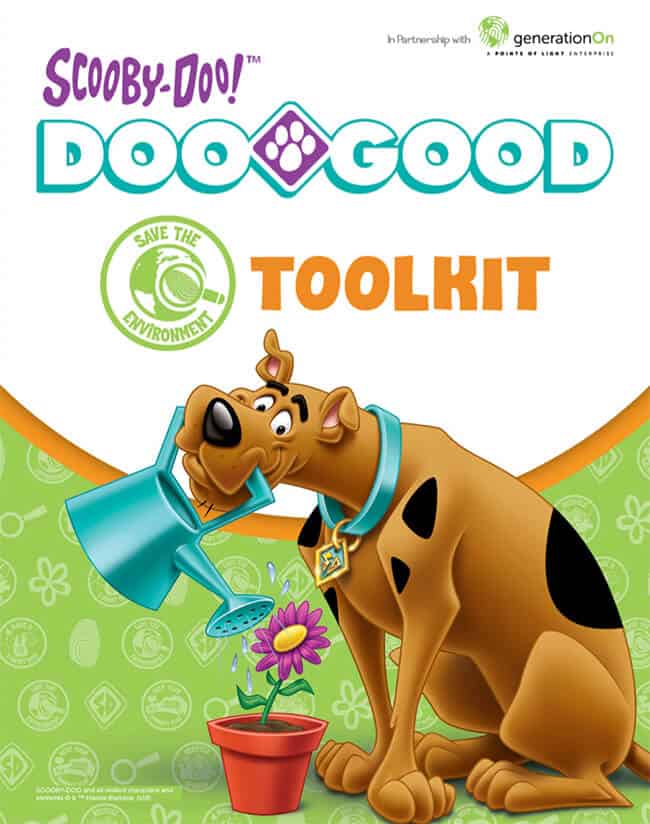 helping your community is no longer a mystery! Scooby-Doo and the Mystery Inc. Gang are leading the charge in taking the 'mystery' out of helping the environment and are lending a hand (and paw) to protect our earth. there's only one piece of the puzzle missing - you!
no matter how small the job, you can make a difference! please join the Gang in helping solve the world's environmental challenges, and create tangible, visible change in your community. it's time to #DooGood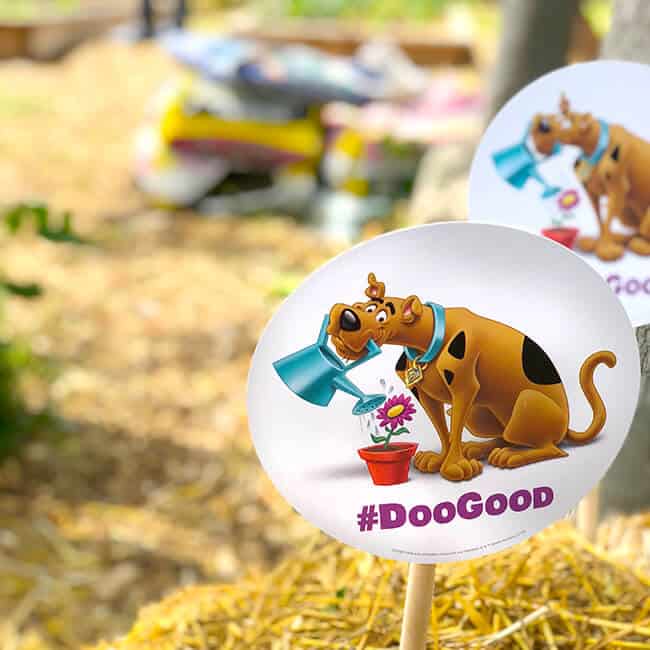 Giveaway Time!!!
five winners will each win a one-year complimentary boomerang channel subscription!  yep...that's five winners! – with a Boomerang channel subscription, you will be able to laugh with all the cartoons you love. stream more than 2,000 family-friendly cartoon episodes with your favorite icons - Scooby-Doo, bugs bunny, tom & jerry and more. Now you can have cartoons at home or on-the-go!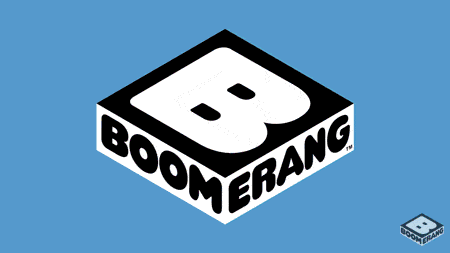 enter via Rafflecopter below. contest ends May 8th at 11:59 pm. five (5) winners will be randomly selected. thank you to Warner Bros. and Boomerang for providing these products. Giveaway open to adults 18+ based in the united states. limited to one submission per person.
{ Disclosure: I was selected by Warner Bros. To participate in the Doo Good campaign. The content and opinions expressed here are all my own.}