This is a sponsored post.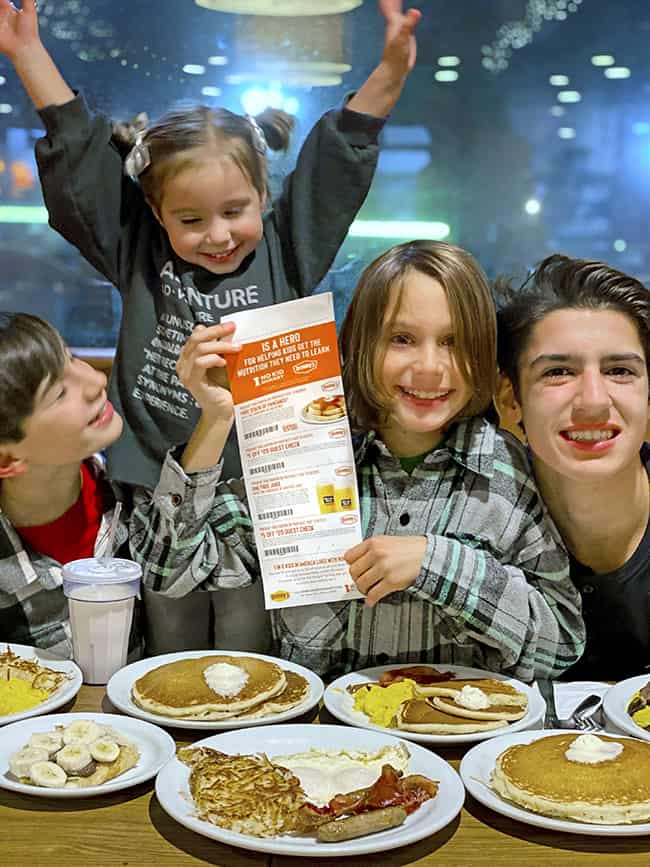 My kids think it's the biggest treat to go eat at Denny's! Their favorite thing ever is getting to have breakfast for dinner. Mine too! So when I told them we were heading over to Denny's to have dinner, you didn't have to ask them twice. The reason for our visit? Denny's has partnered with No Kid Hungry to help end childhood hunger.
Luckily, my kids always get the food they need and don't have to worry going hungry. But did you know, more than 11 million children in the United States live in "food insecure" homes? That means those families don't have enough food for every family member to lead a healthy life. This doesn't always mean that there isn't anything to eat. But it can mean that children get smaller portions than they need, or parents aren't able to afford nutritious foods. That's where No Kid Hungry comes to play.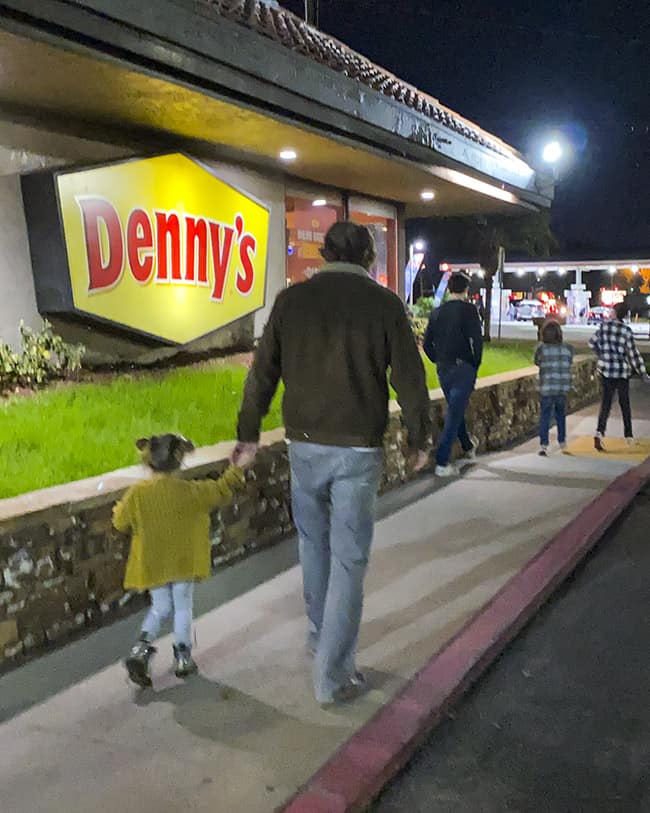 No Kids Hungry is fighting to end Child Hunger in America by providing meals to kids through various programs such as school breakfasts, afterschool meals and summer meal programs.
How You Can Help No Kid Hungry by Visiting Denny's
Now through December 23, across all Denny's U.S. restaurant locations, guests who donate $3 to No Kid Hungry in-store will receive coupons worth $15 to be used on subsequent visits.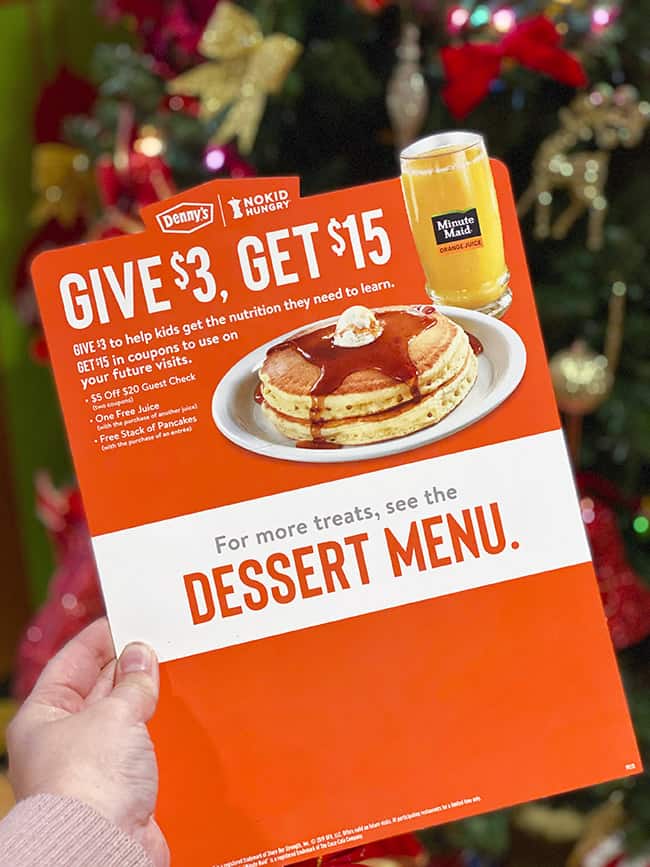 That's giving back to help end childhood hunger PLUS a great excuse to visit Denny's in the future for a fun family meal!
The No Kid Hungry Denny's coupons include:
A free stack of pancakes with the purchase of an entrée
A buy one get one free juice
2 coupons for $5 off $20 check Denny's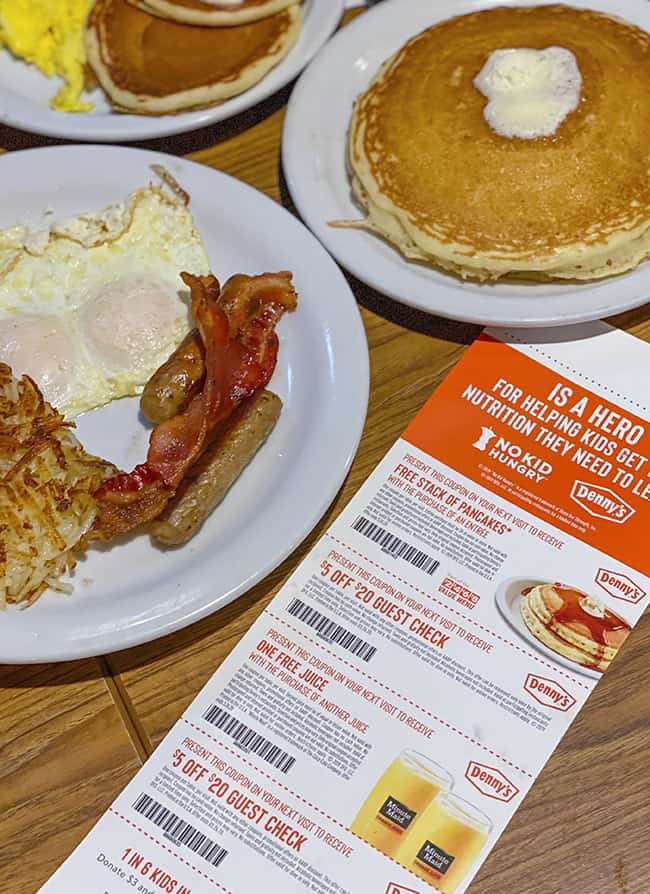 The coupons can be used at any subsequent visit up until March 26, 2020. And Denny's guests also have the opportunity to donate $1 at checkout on their Denny's On Demand online ordering website.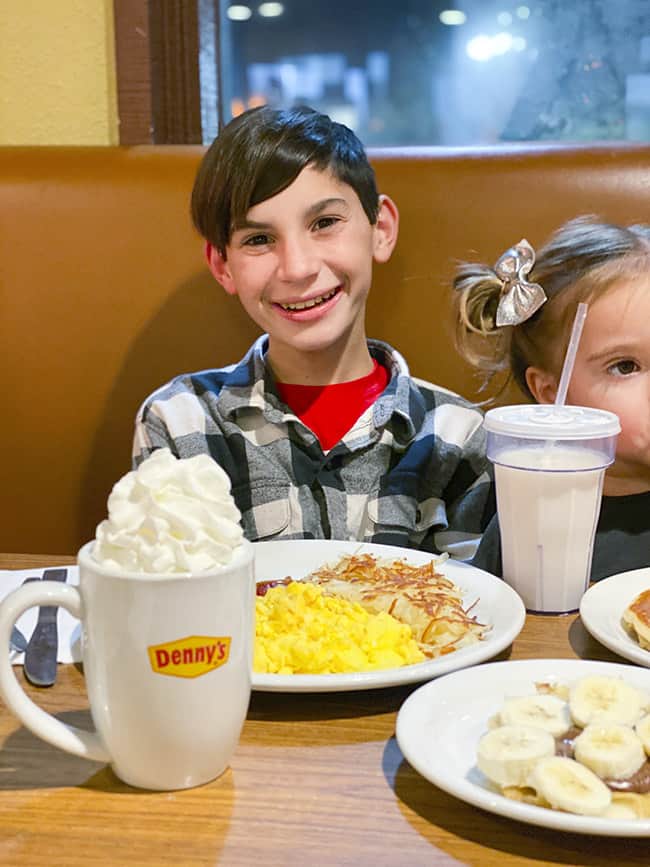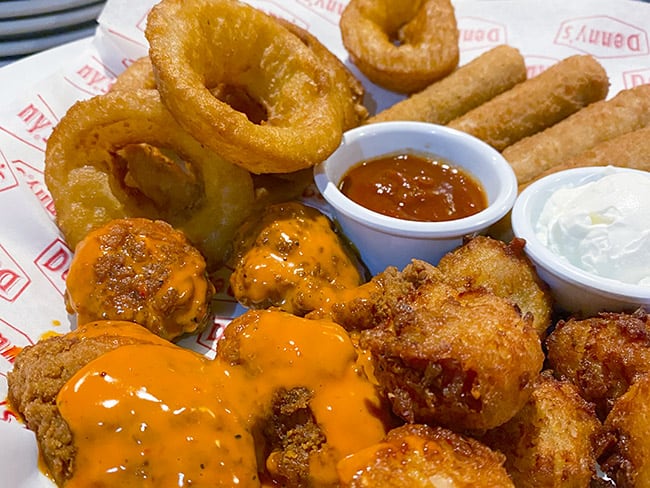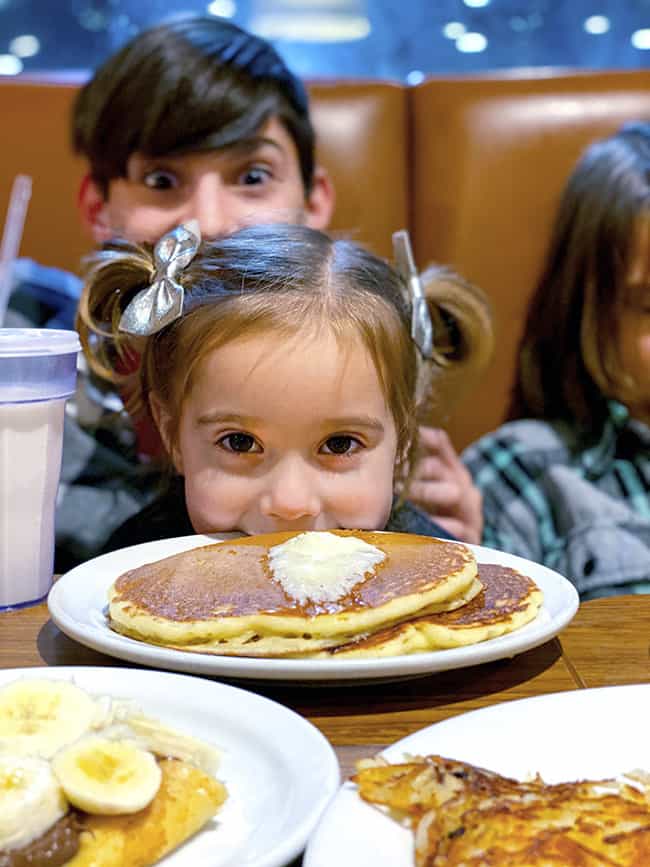 So of course we made our donation at the end of our meal! We got to put our name on the wall and the great feeling knowing that every dollar donated to No Kid Hungry can feed a child up to 10 healthy meals. Since 2011, Denny's and its guests have contributed $7 million in donations, which is enough to provide up to 70 million meals to kids in need.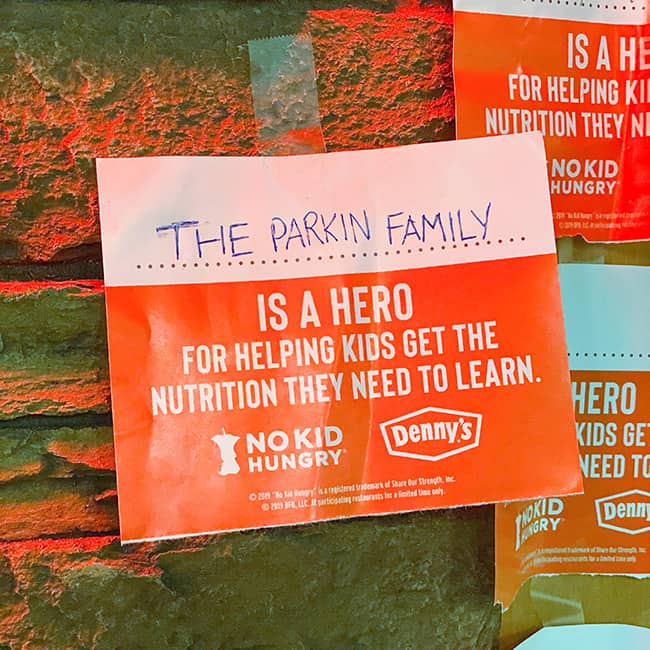 So if you are feeling like some pancakes or one of Denny's other yummy signature foods, head over to your local restaurant and have a tasty meal. Hopefully you will add the $3 to your bill to help No Kid Hungry. Not only will you be providing meals to kids in need, but you will also get a fun sheet of coupons to use the next time you visit. Thank you in advance for your support!