This is a sponsored post.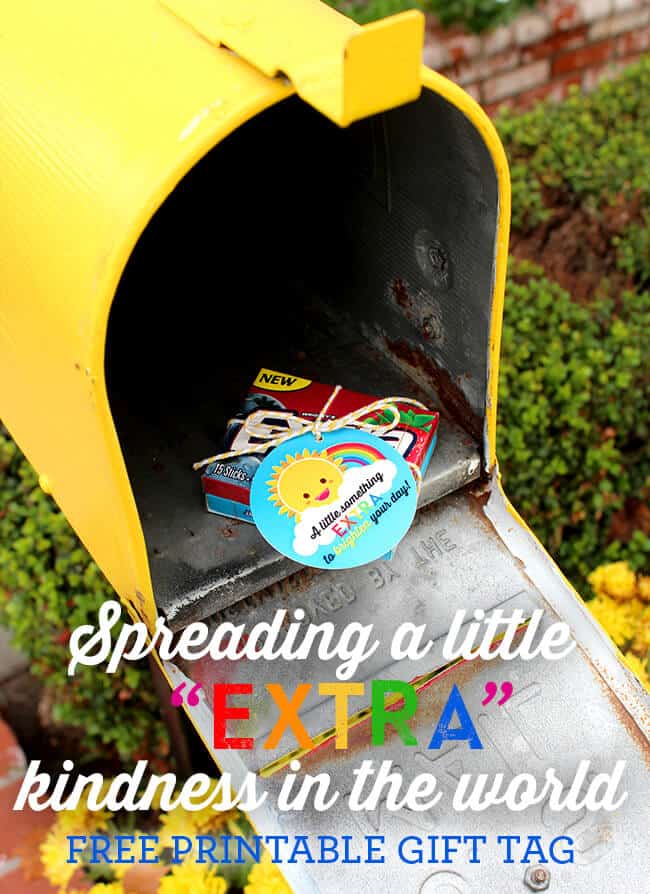 i am always looking for ways to teach my boys that giving to others is important, and not only makes others feel special but also yourself feel good as well. knowing you brightened someone else's day is a great feeling. i have been reflecting a lot this Thanksgiving season, and have been feeling so much gratitude for my life, and decided i wanted to spread some kindness to those in my community that make it such a nice place to live. i got together with my boys, and we decided it would be fun to leave happy gifts all over our community to random people in order to brighten their day. our plan was to wrap up packages of Extra Gum with a cute tag and leave them anonymously in places that strangers would find them. i would call this giving Extra in a fun and exciting way!
so i ran to the store and grabbed a bunch of Extra Gum in a variety of yummy flavors.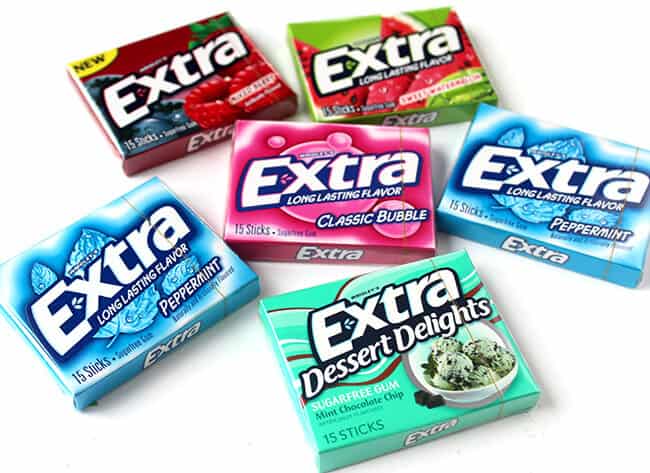 i designed a little gift tag to tie onto our Extra Gum packages. it says "A little something EXTRA to brighten your day." short and sweet to go with the EXTRA theme. click here for the free printable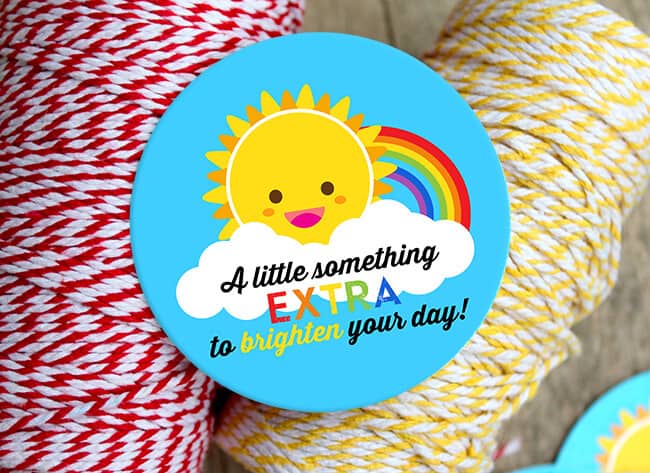 then cut the tags out with a 2-½ circle punch and got some bakers twine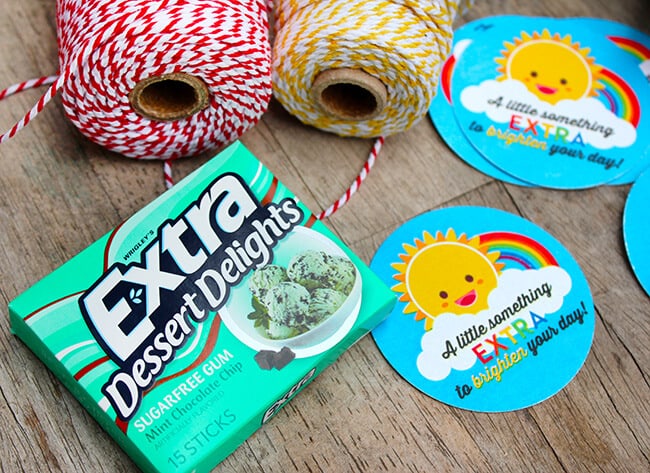 we tied two boxes of gum together and tied the tag to the top. i love how it turned out.
and we didn't only make one, we made a whole bunch. at least 20, but i forgot to count.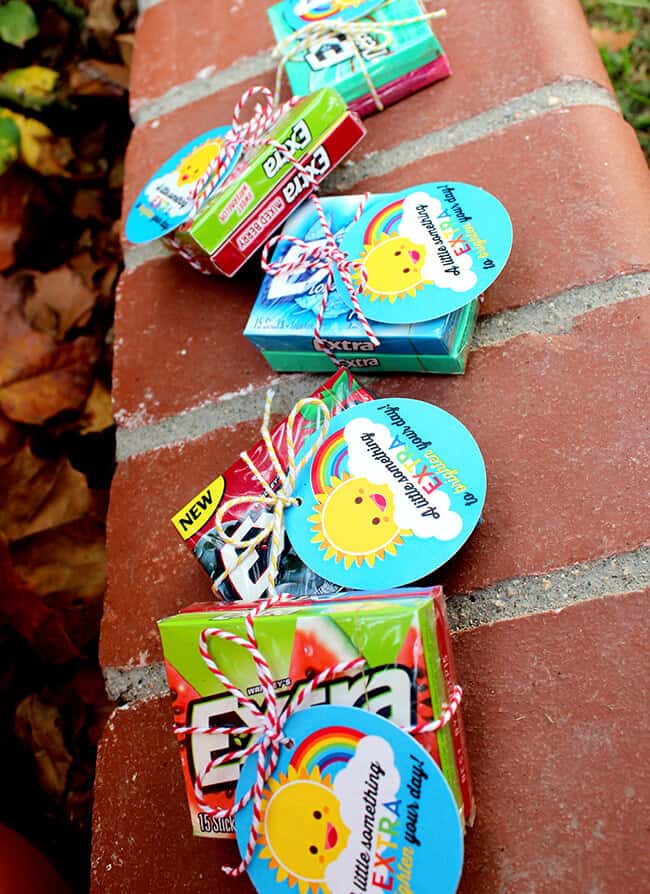 the boys were "EXTRA" excited to leave our special packages all over our city. this is where the fun began.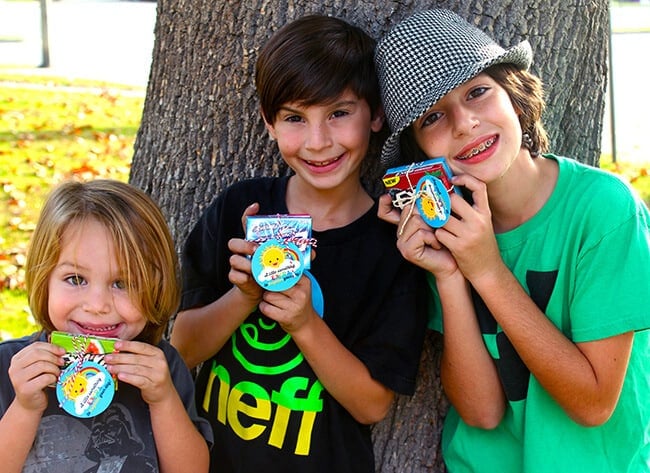 we left them on people's cars....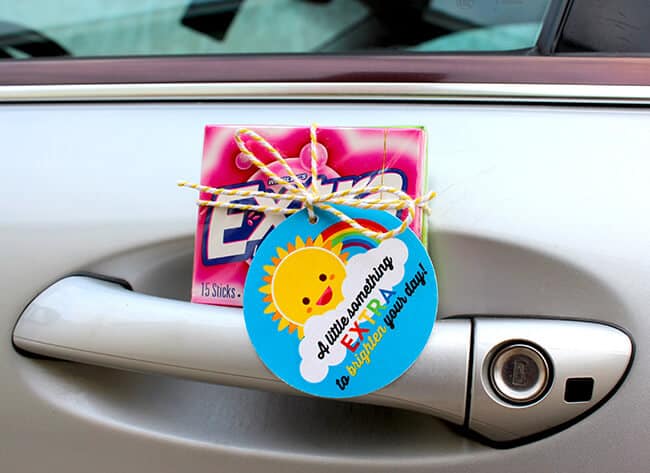 in friend's mailboxes...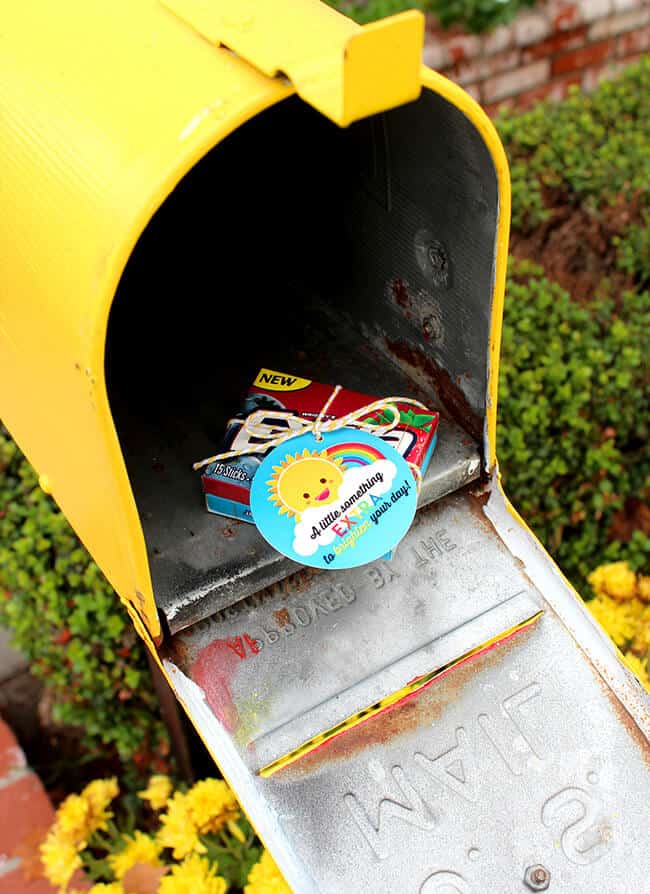 on people's porches....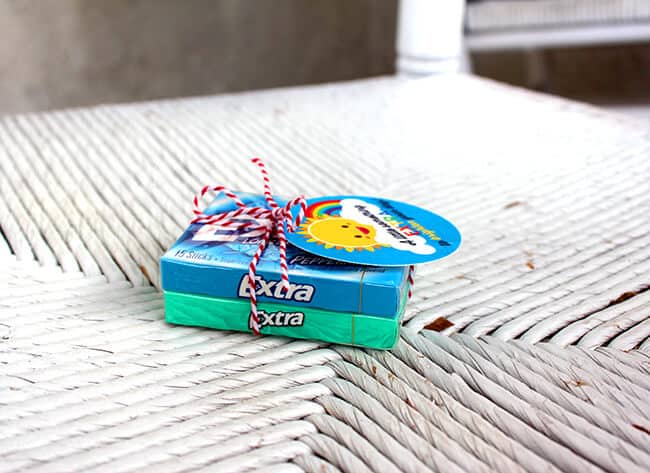 and in shopping carts at our local shopping center.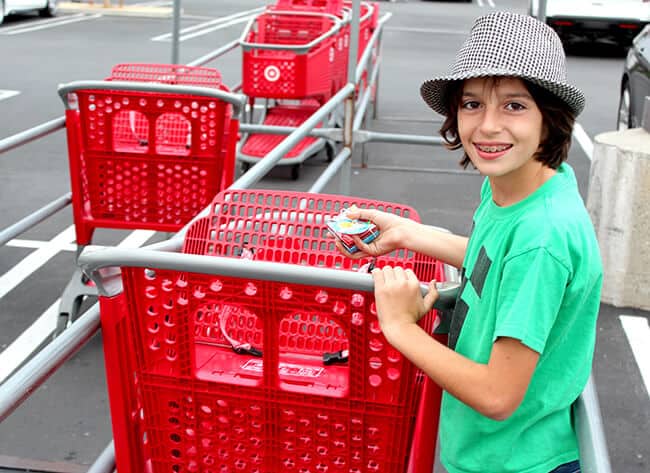 it was so much fun spread kindness and GIVE EXTRA happiness to those in our community. i definitely think i am going to make some more of these to have on hand, just to give someone who looks like they could use a little cheerfulness in their day....especially during this Thanksgiving season.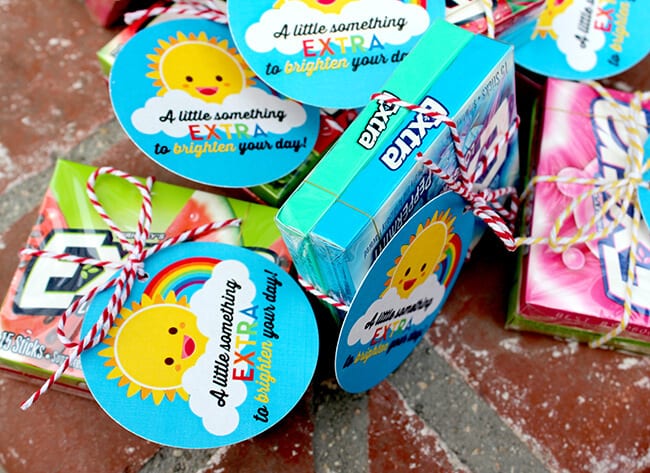 you can find varieties of Extra Gum at your nearest Walmart on the candy aisle or in the checkout lines.