This is a sponsored post.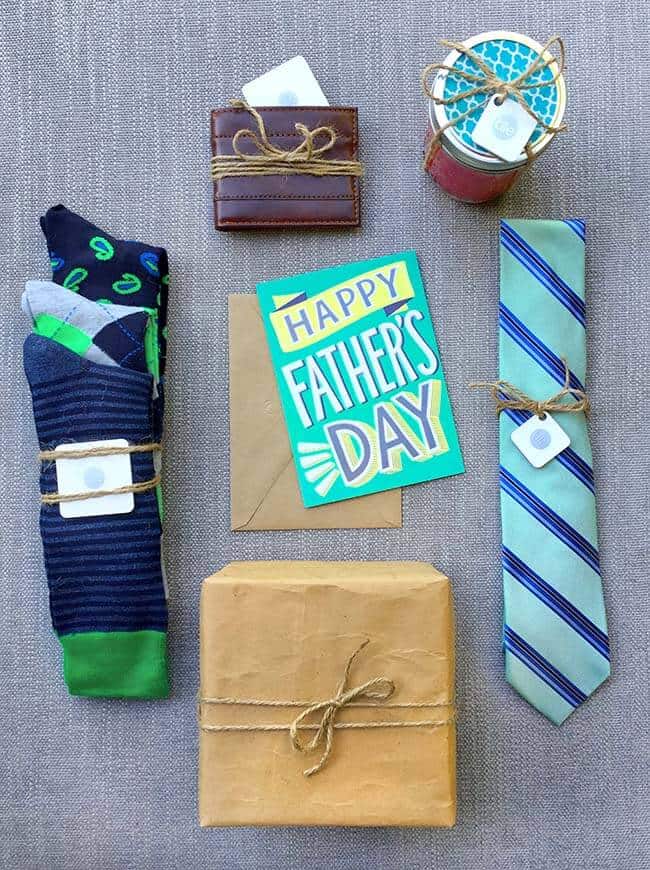 Father's Day is just around the corner, and of course the boys and i have been trying to figure out the perfect gift for dad. he isn't the easiest to shop for because he only likes practical gifts....plus it seems like he already has everything. then, we remembered how much he loves Tile!
what is Tile you ask? it's a simple and sleek location-tracking app that can be used to track any item you don't want to misplace. just place a Tile on an object you want to keep track of, and if that object gets lost. if you are within bluetooth range, you can ring your item with the app. if you are out of range, you can use the app to see where you last had the item. if the item has been moved from the last know location, you can mark it as lost. that taps the Tile community to help you find it. any time someone running the Tile app goes near your lost item, you'll be updated with its most recent location.
why does our dad want Tile? it all started last year when we lost all three sets of car keys. it was awful. we spent hours looking for those darn keys and ripped apart the entire house to find just one set. plus, it took over two weeks to finally find all three sets. i was telling my friend about the situation, and she told me about Tile. i then told my husband about Tile...and within a couple of days, a set of four tiles arrived at our door. we added a Tile Mate to all of our key rings and the rest is history. we have now used Tile to find our keys too many times to count. it's amazing and life changing, not to mention how much more organized we feel.
Tile is more than just a gadget - it's a practical time-saving tool for every day life. my husband wants to take our Tile use to the next level. we lose a lot more than just our keys in this house, and my husband and i are tired of it. every time we lose something, he always exclaims "we need to put a Tile on that so we can find it!"
here are some of the items we lose on a regular basis – cameras, camera chargers, keys, phones, remotes, wallets, our stroller at amusement parks, sunglasses, luggage, computer case, bike helmets, lunch boxes, homework folders, books, iPads. you name it, we lose it. so why not get dad some more Tile so that he can put them on everything. he would LOVE IT! think of all the extra free time dad will have. no more searching the house for lost items...and more time to spend together as a family.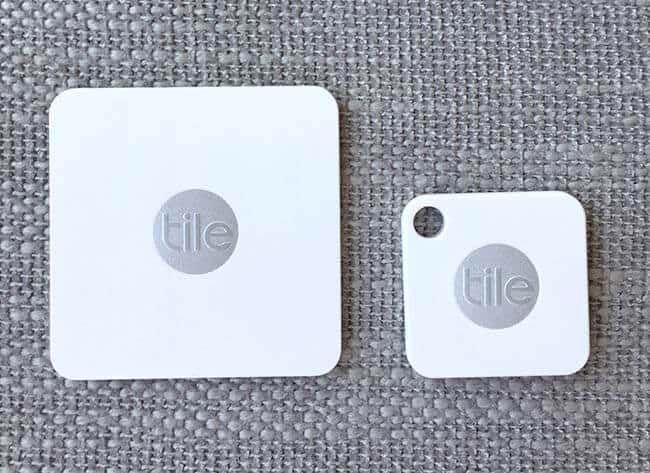 and the great thing about Tile is that they are affordable and small. they come in two styles – the Tile Mate, which has a hole in it so you can ring your things, and the Tile Slim, which can easily stick, slide or tuck into things. you can also get money clips or adhesive packs for your Tiles. and did you know that there have been over 8 million Tiles sold?!!! Tile's helps locate more than two million items every day. WOW!
Tile Scavenger hunt
the boys and i wanted to make our Tile gift giving fun, so we came up with this scavenger hunt idea to give dad his Tiles for Father's Day. we bought the Tile combo pack which comes with 2 Tile Mates and 2 Tile Slims. we bought dad four gifts and placed a Tile on each of them. we then hid the gifts around the house.
a wallet...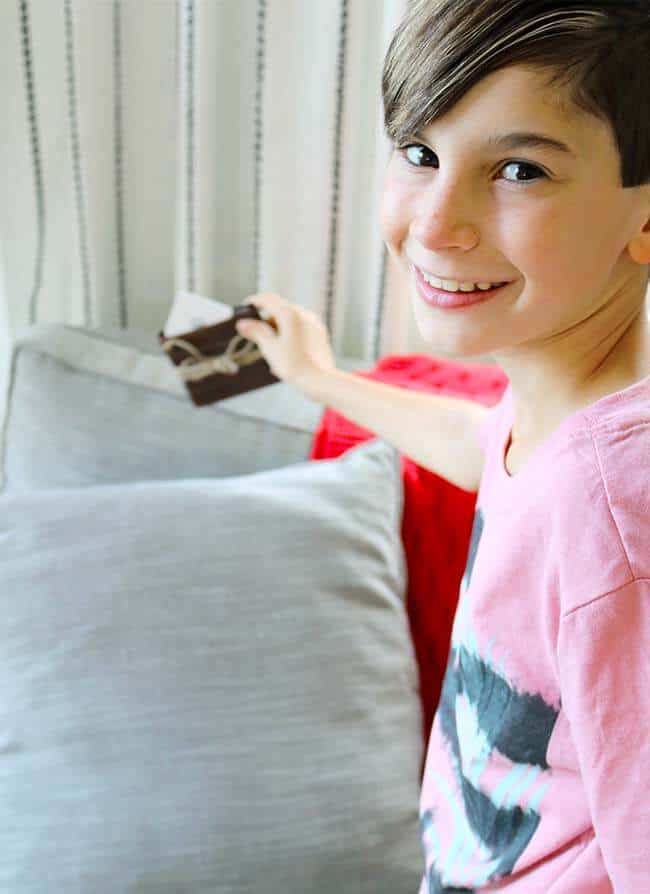 some socks...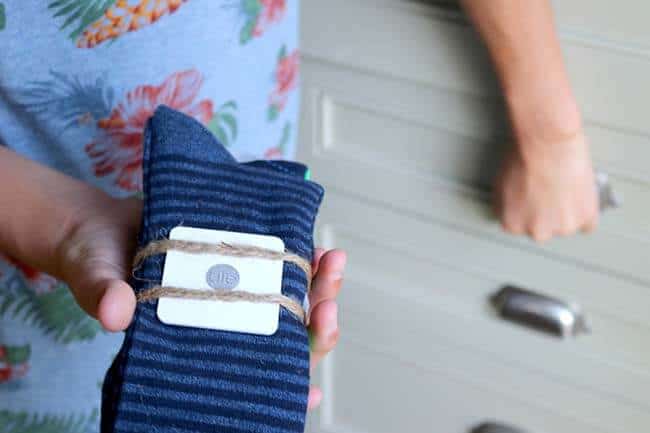 a tie...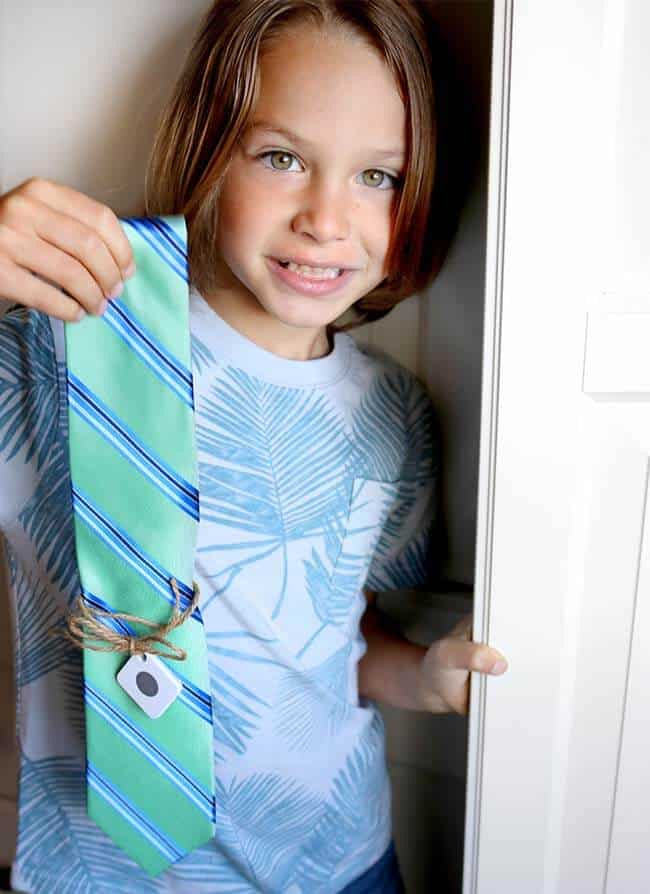 and dad's FAVORITE candy! PLUS he gets to keep all the Tiles.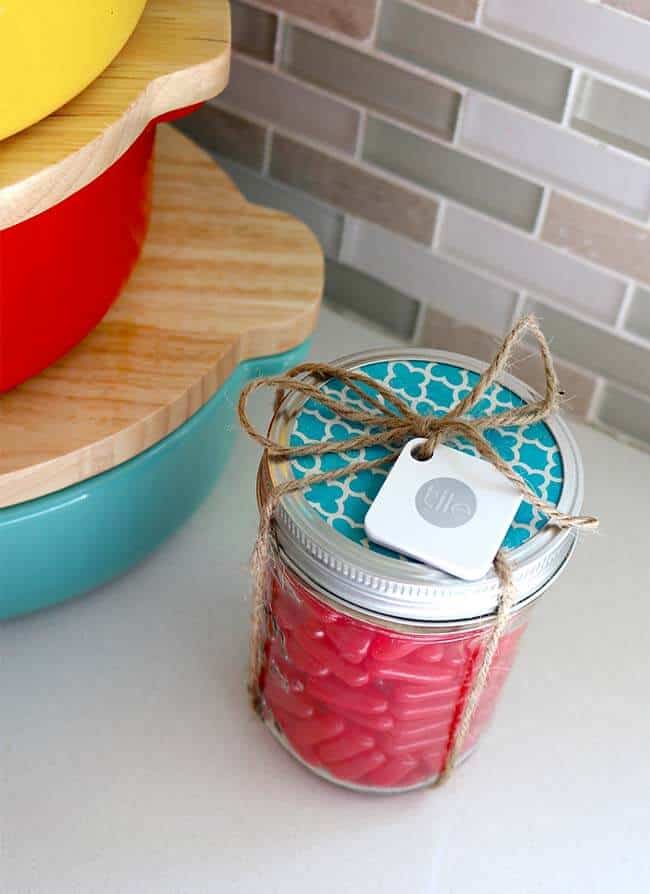 we already have the Tile App on our phones, so we programed the new Tiles into it, naming them Gift 1, Gift 2, Gift 3, and Gift 4. (we can change the Tile names after he finds them). we gave dad the phone, and using the app, he found each one by pressing "FIND" and listening for the music.
it was so much fun searching around the house to find daddy's presents....the boys loved it. and so did dad!
Happy Father's Day Daddy!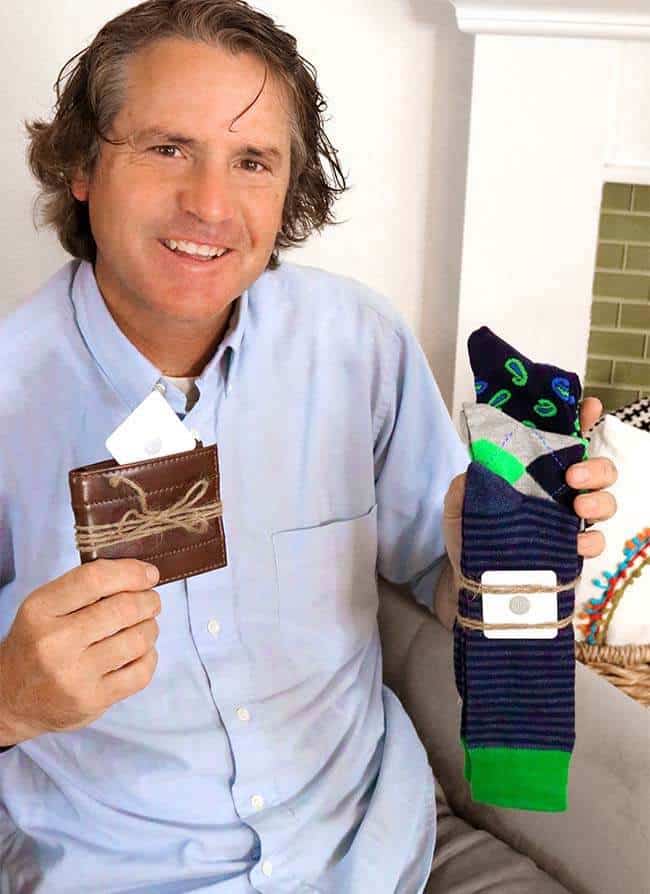 Tile is a gift that any dad would love for Father's Day, and would have to be my top gift recommendation! if you think a dad in your life would love it too, visit the Tile website to purchase one! all of the products are available at www.thetileapp.com. PLUS, it is also a top seller in retail stores, such as Apple, Best Buy and Target. hurry soon...there are just a few days left till Father's Day.
{Disclosure: This is a sponsored post. All thoughts and opinions are 100% my own.}