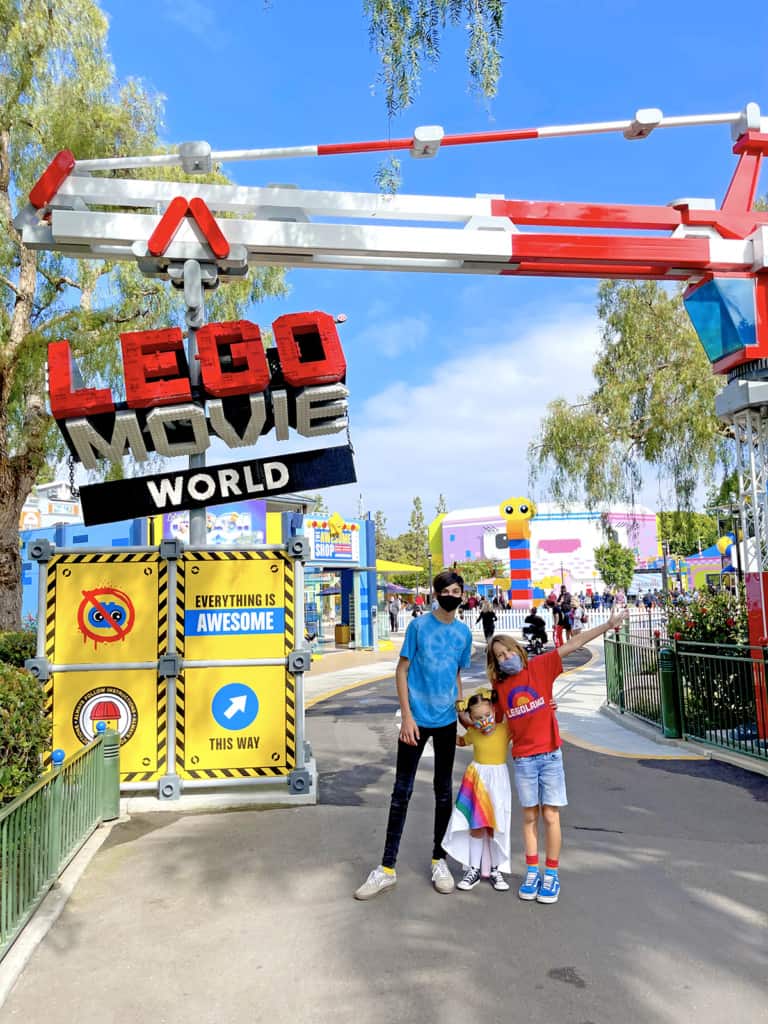 We are so excited that THE LEGO MOVIE World at Legoland Resort California has finally opened1 A whole new section of Legoland based on the blockbuster films The LEGOMovie and The LEGOMovie 2: The Second Part. How fun is it to be able to walk down the streets of Bricksburg. The new world has something for everyone with 6 new attractions and LEGO surprises around every corner. It's highly-themed to the LEGO Movie films, bright, colorful and filled with fun photo opps.
We were so excited to be invited to the grand opening celebration and check it out! Streamers filled the air, sparklers burst into the sky and entertainers packed the stage as LEGOLAND® California Resort President Kurt Stocks and two junior Resort ambassadors announced that THE LEGO MOVIE WORLD is officially open.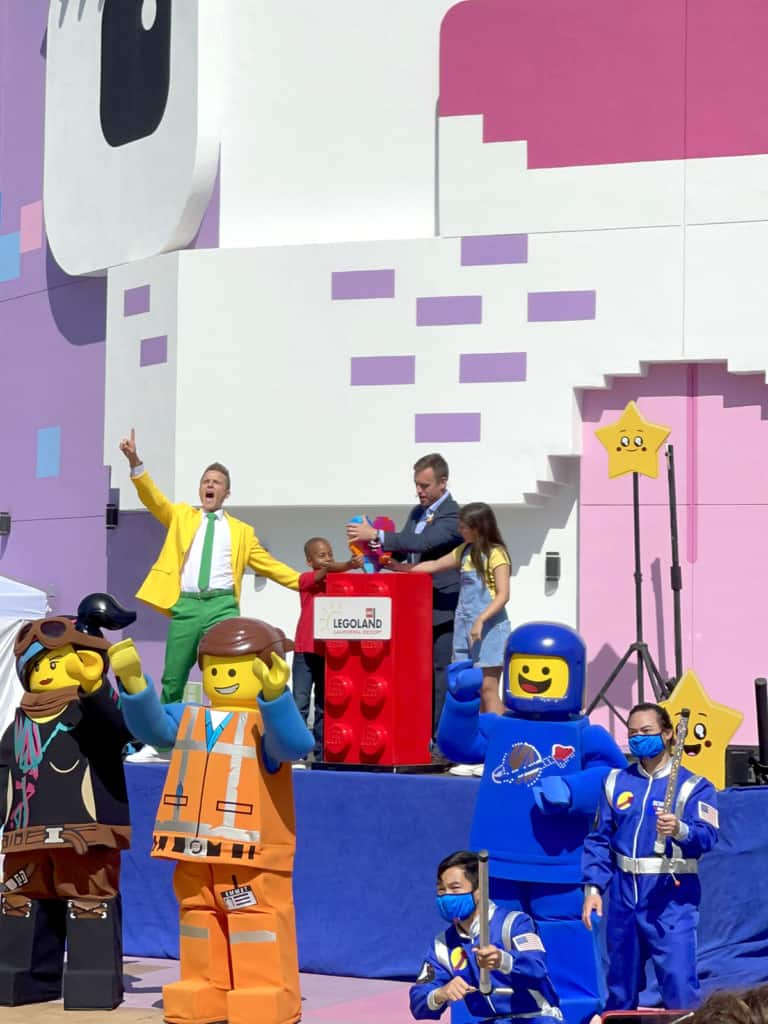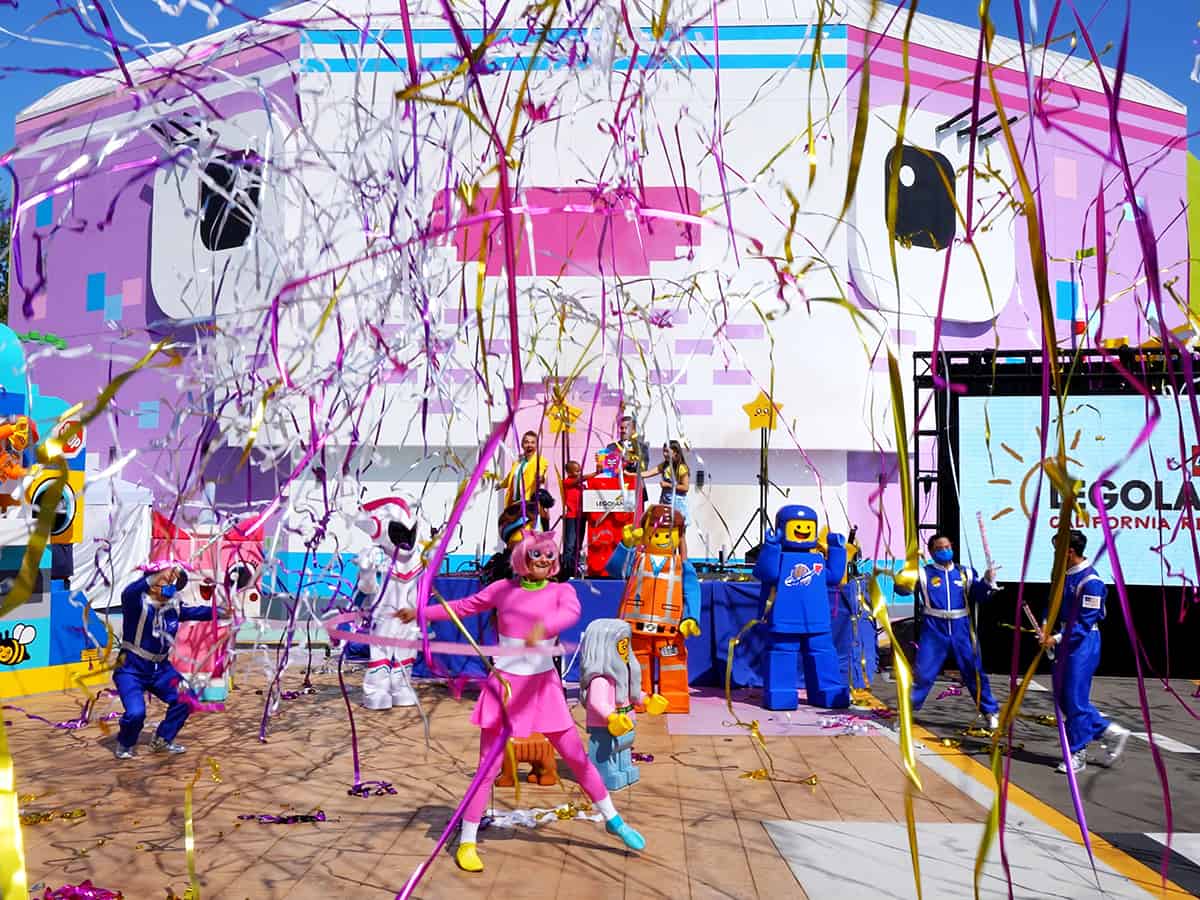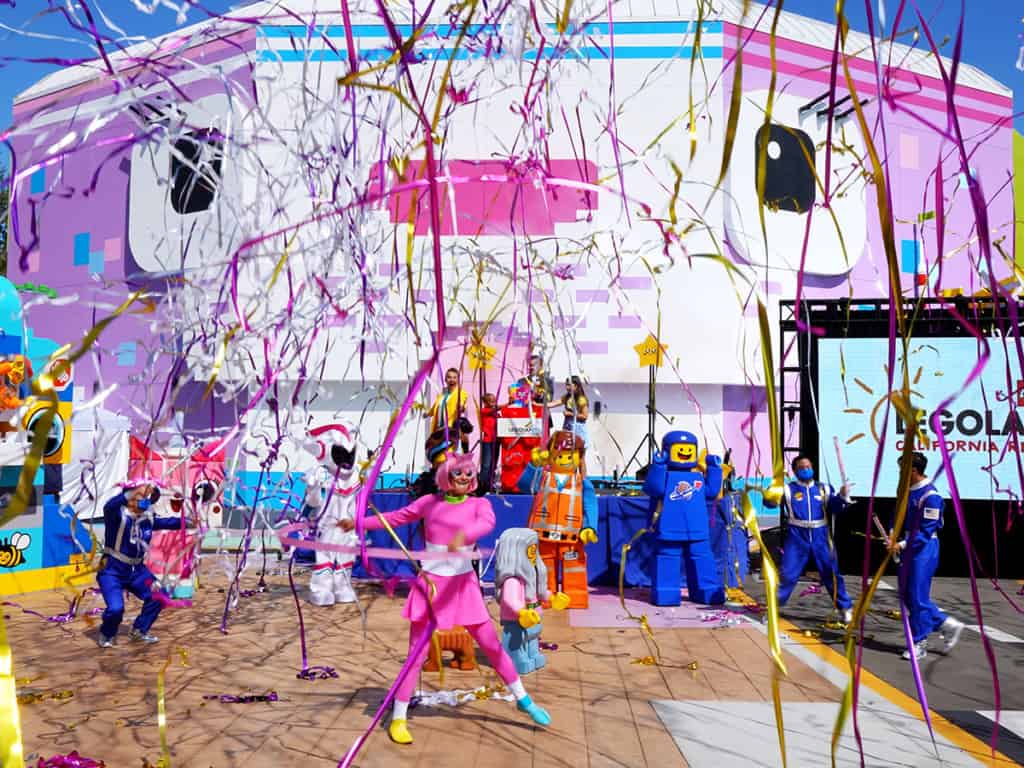 What to Expect at THE LEGO MOVIE World
THE LEGO MOVIE World is an amazing addition to Legoland Resort. If you loved any of the LEGO movies, then you will get a good laugh while in the world. My kids had the best time seeing all the new experiences and fun bright colors. There are rides, hands-on activities, places to eat and photo opps. Bricksburg is AWESOME!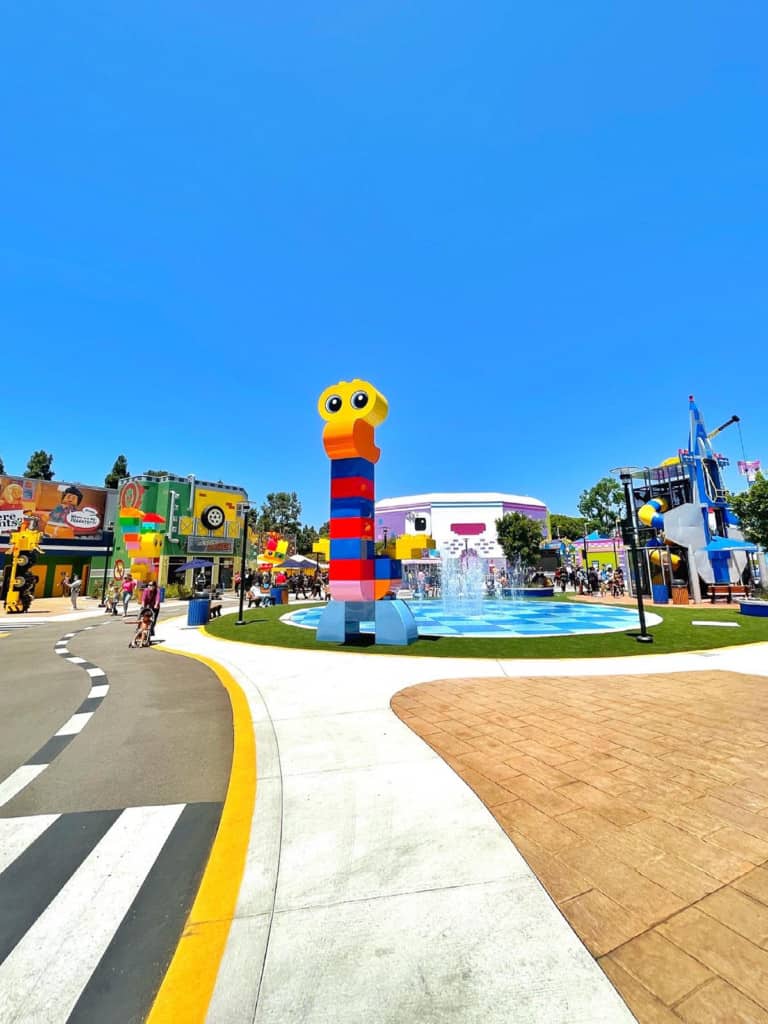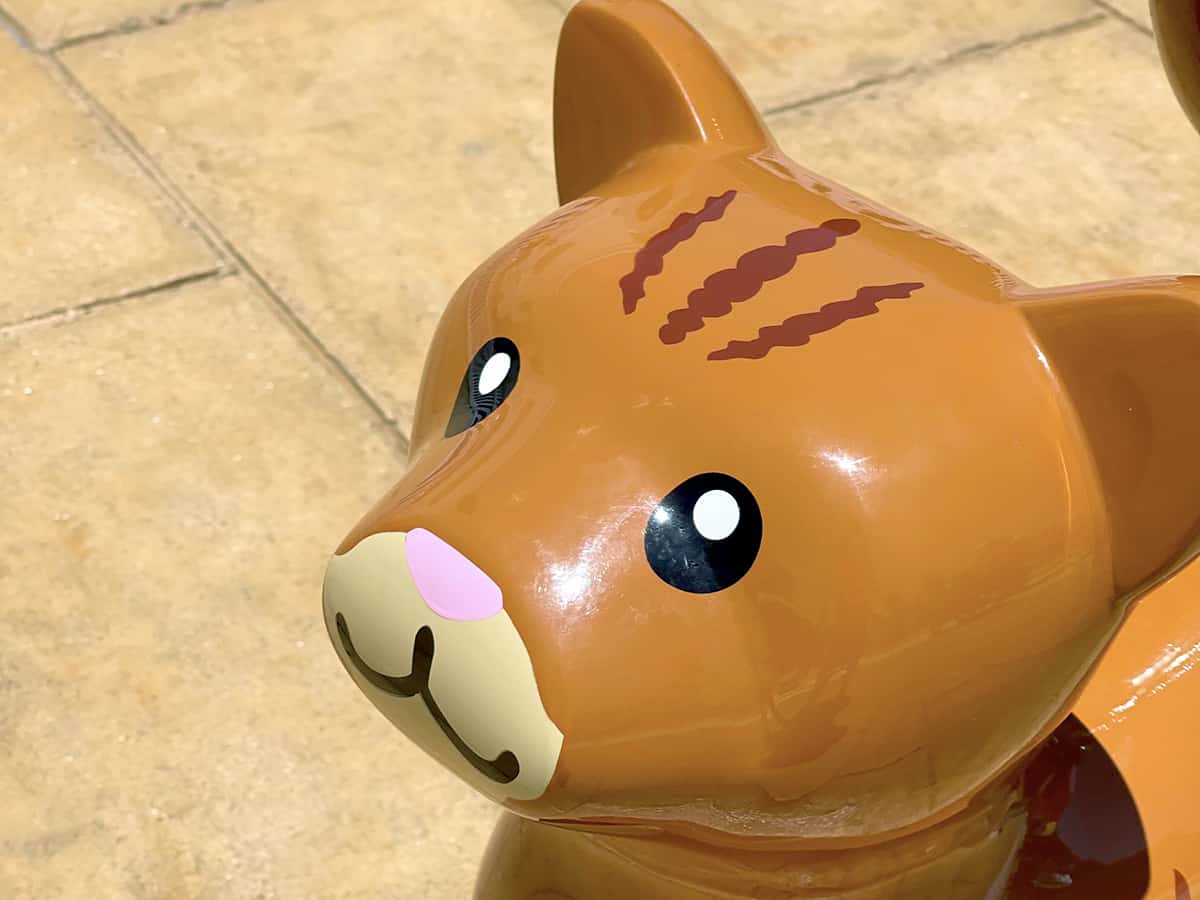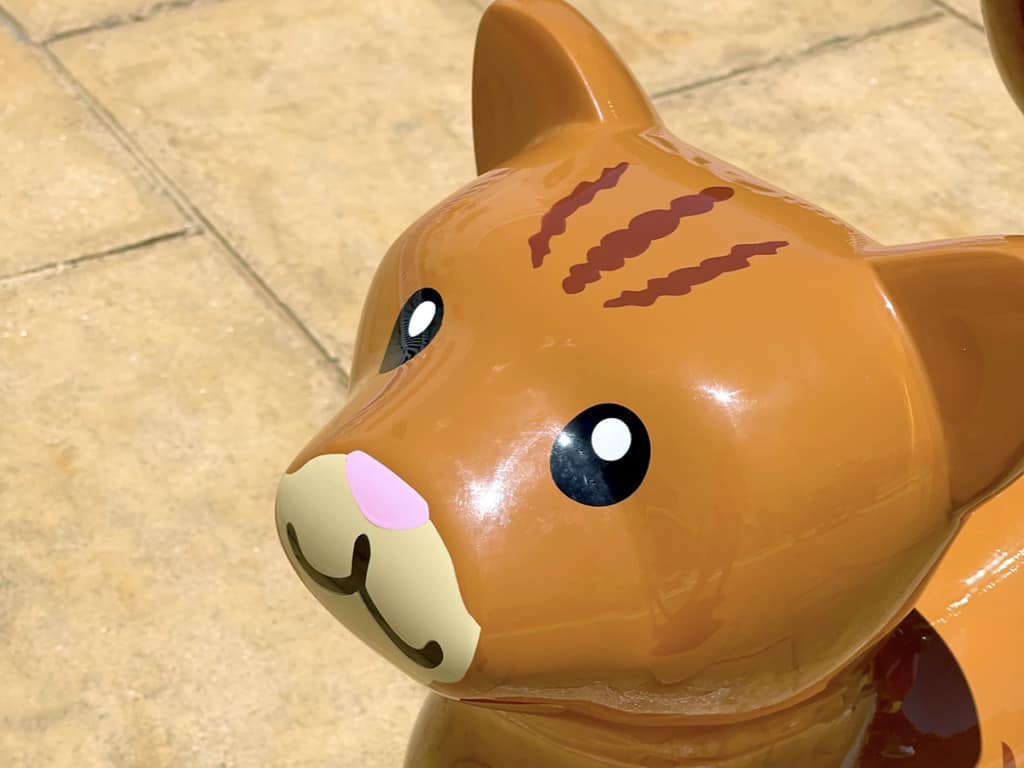 What we especially loved about THE LEGO MOVIE World at Legoland is the attention to detail found around every corner. There are funny scenes, characters from the movie, LEGO details and surprises all over the place.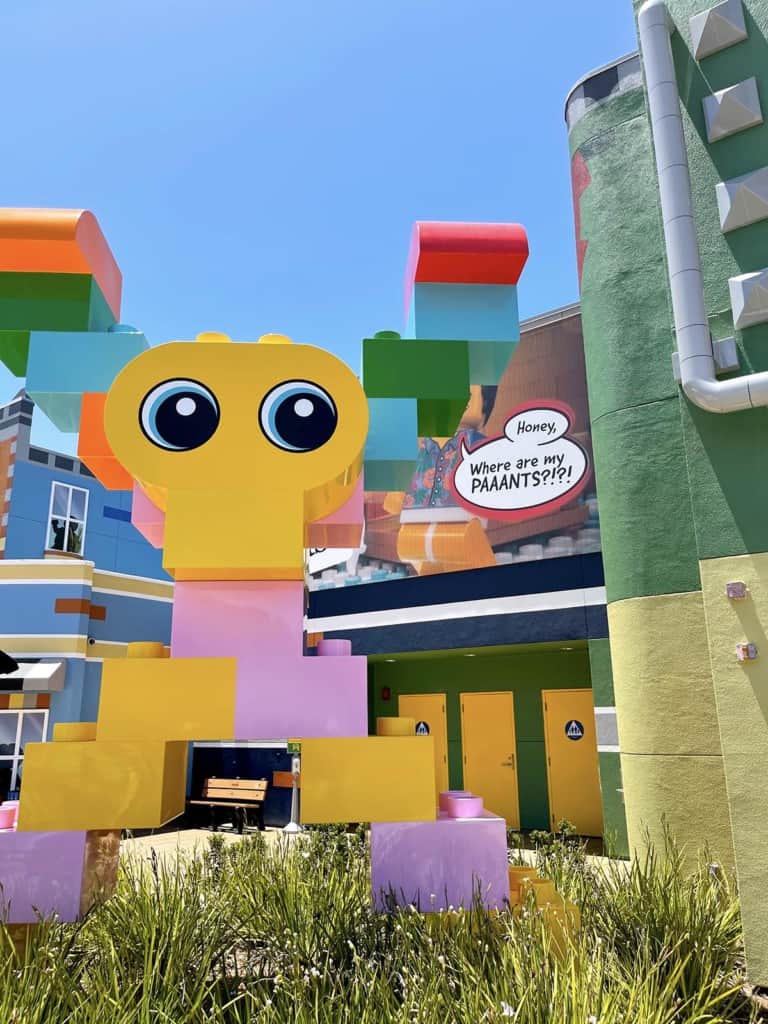 Get Your Photo with The LEGO Movie Characters
If you want to meet Emmet and some of his friends, you can visit Emmet's Super Suite. Once inside, you can check out his home, sit on his couch, and even get your photo with him. Emmet and the other characters from The LEGO Movie rotate every hour, so you can try to meet them all.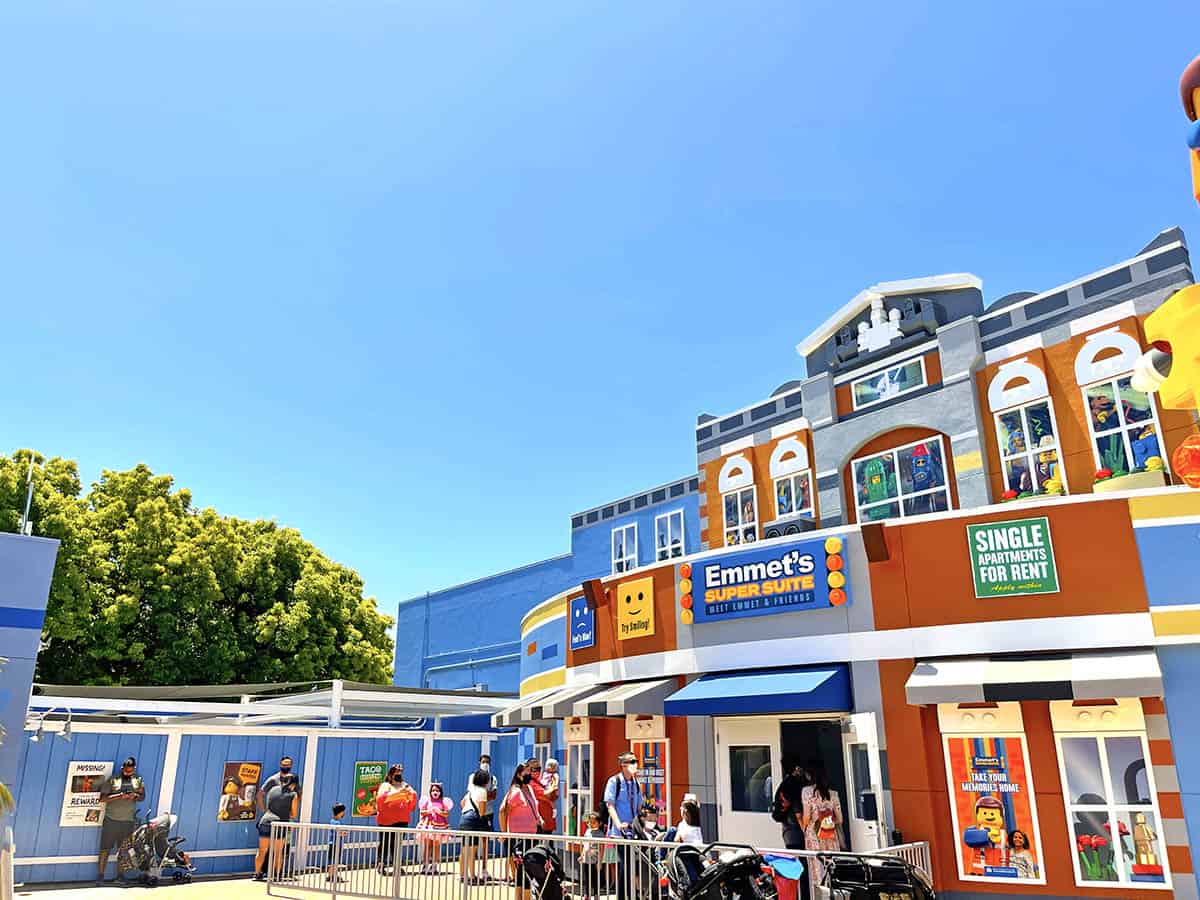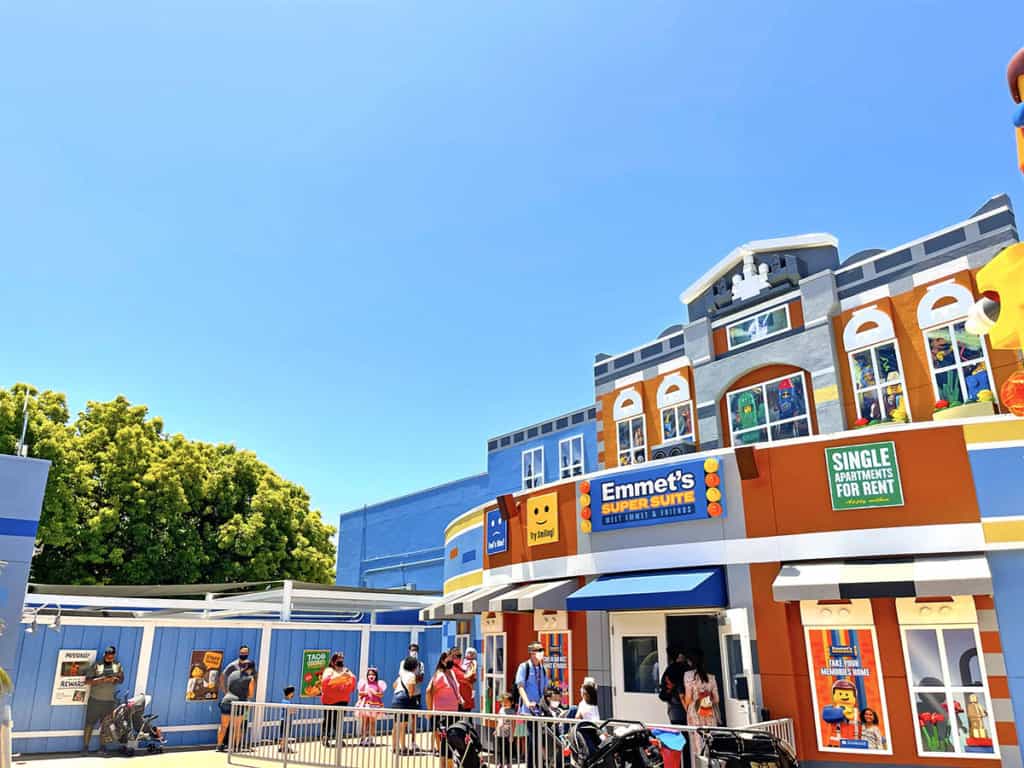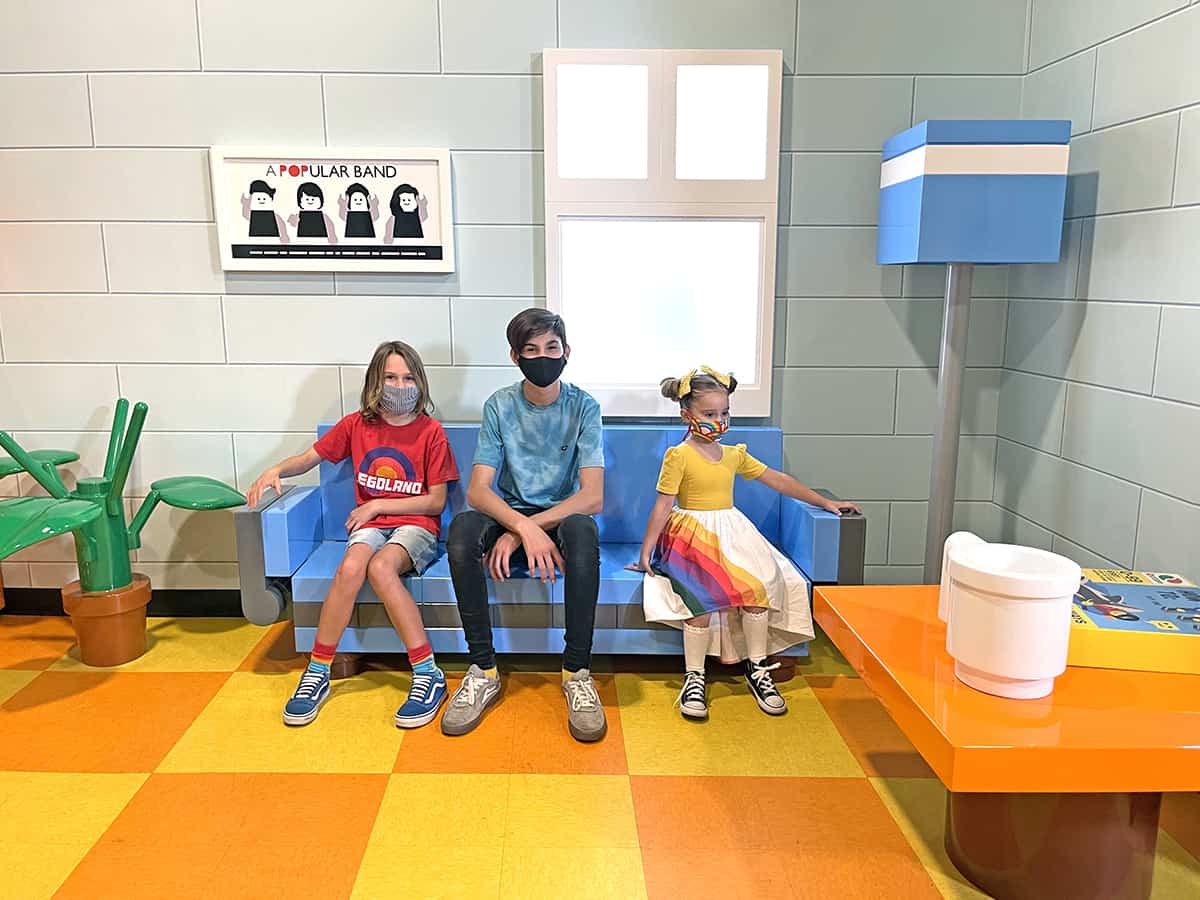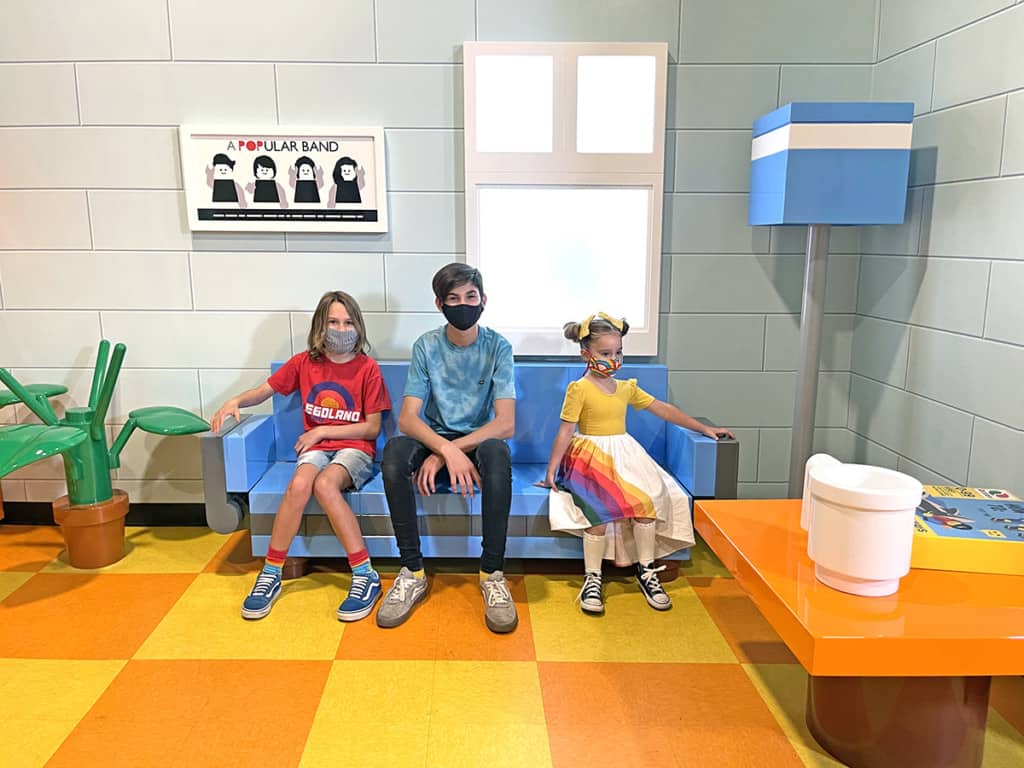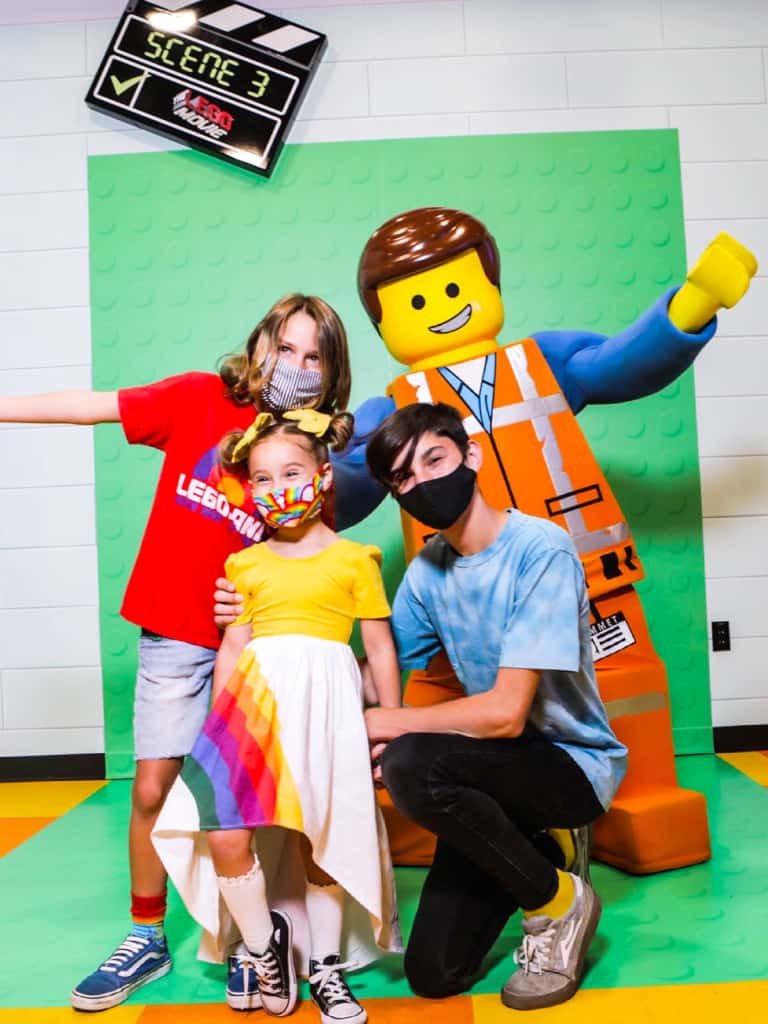 Rides in LEGO Movie World at Legoland
There are three family-friendly rides inside the LEGO Movie World – Emmet's Flying Adventure Ride, Unikitty's Disco Drop and Queen Watevra's Carousel. I have to say that we really enjoyed them all.
On Emmet's Flying Adventure Ride, you get to hop aboard Emmet's triple decker flying couch for a thrill-seeking adventure. During the ride, you get to experience the cutting-edge technology of being surrounded by a full-dome virtual movie screen.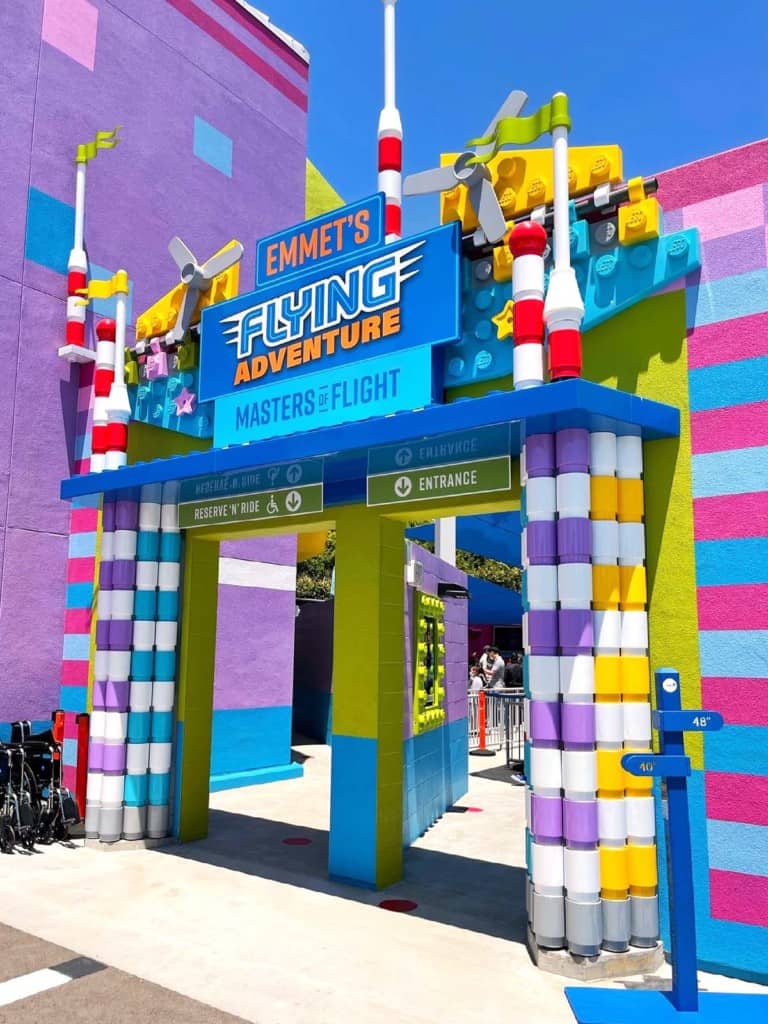 While in line, you can see fun LEGO artwork from the movie and other photo opps.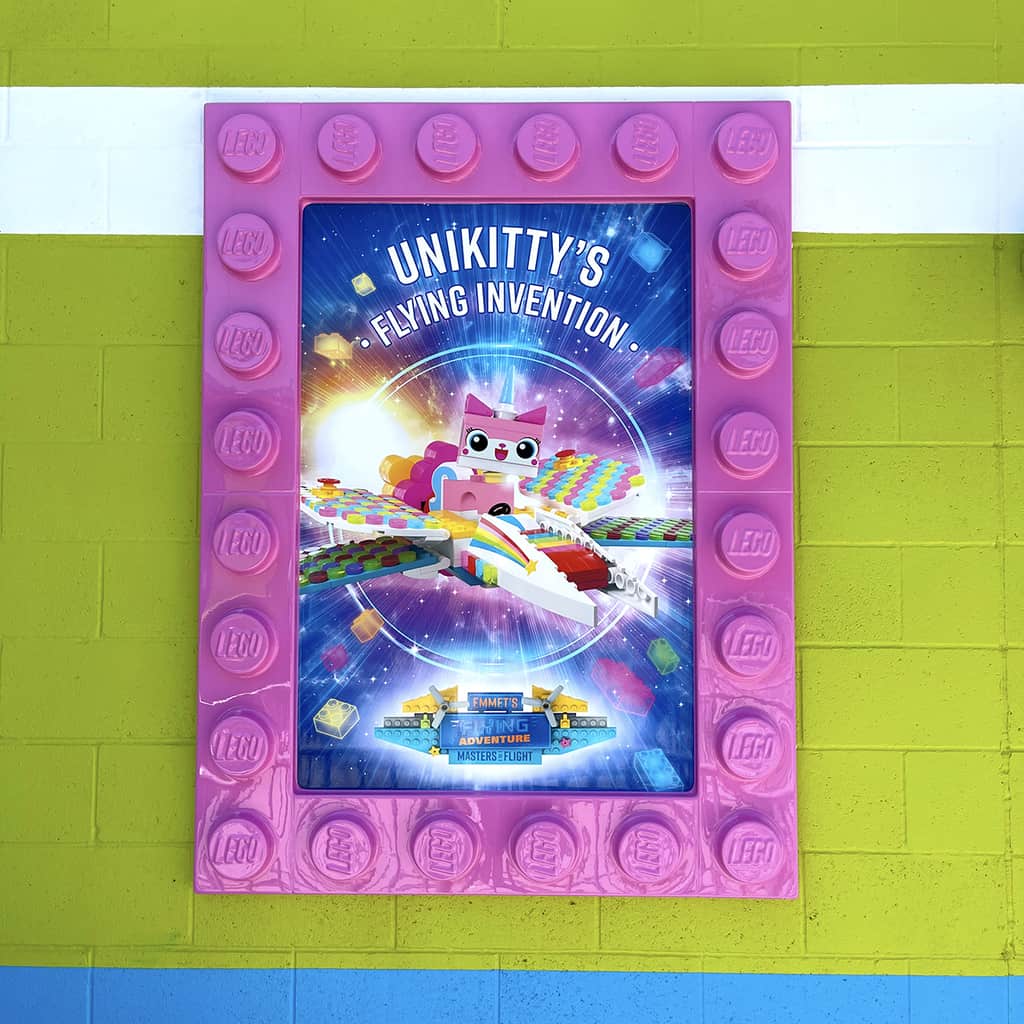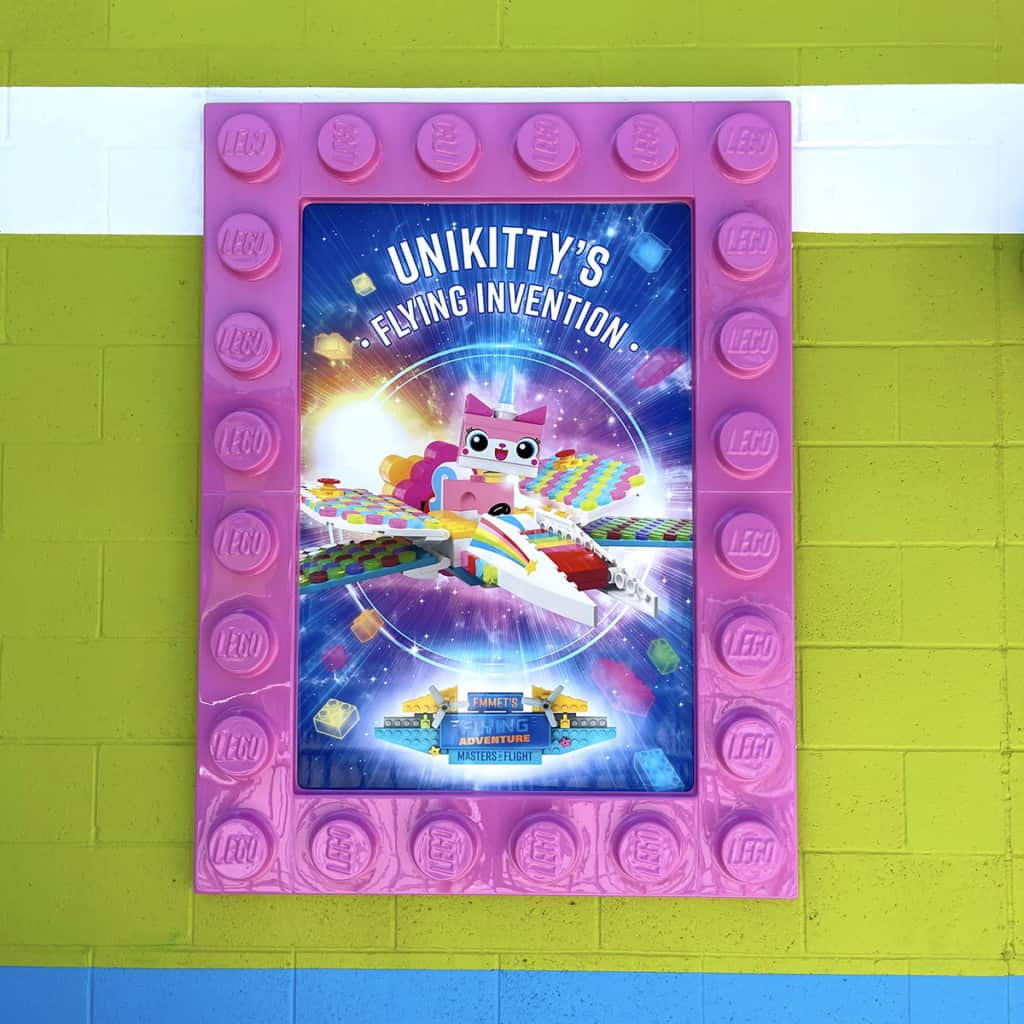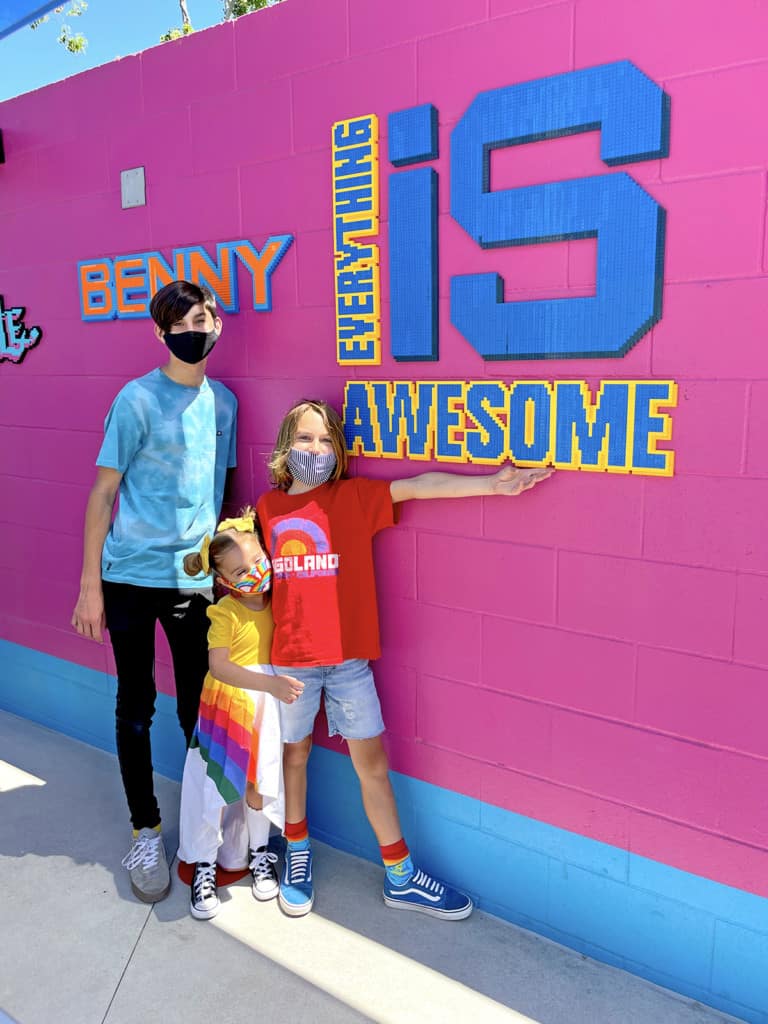 Once on the ride, get ready to see and feel the sensation of flying above LEGO lands such as Middle Zealand, Cloud Cuckoo Land, Pirates Cove and the Sistar System. Along the way, you can see some familiar faces including Sweet Mayhem, a star character from THE LEGO MOVIE 2: The Second Part.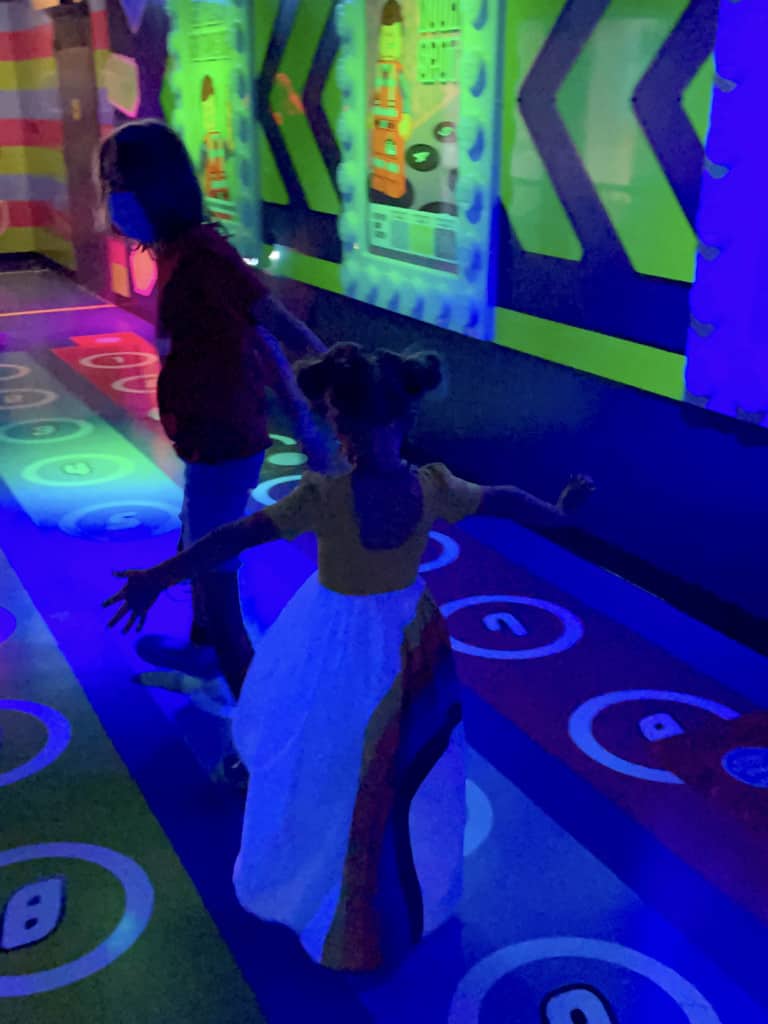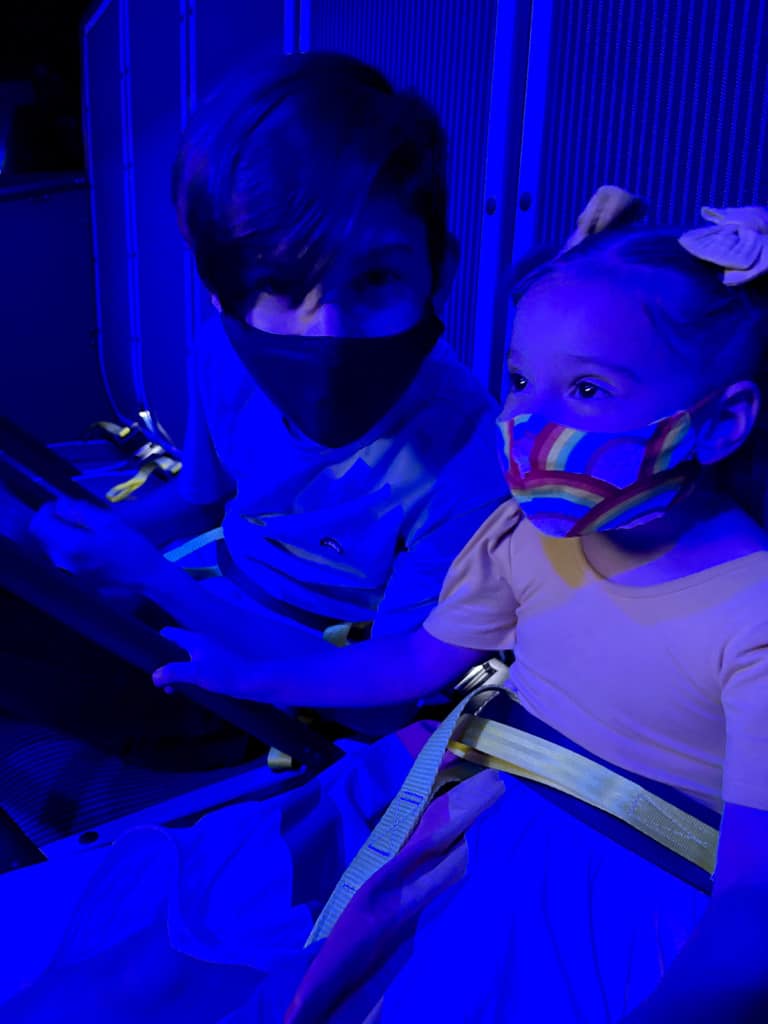 In addition to Emmet's Flying Adventure, there is the fun ride Unikitty's Disco Drop. The ride launches guests to the top of Cloud Cuckoo Land, then drops, spins and bounces them back down to earth. It creates a thrilling and fun experience.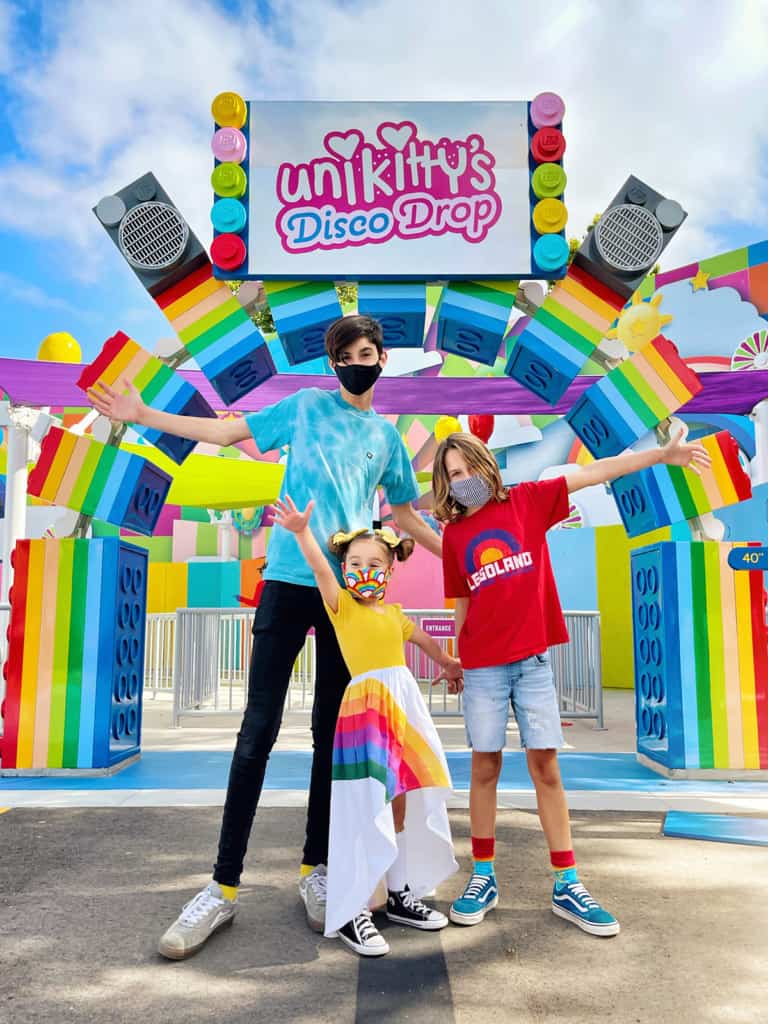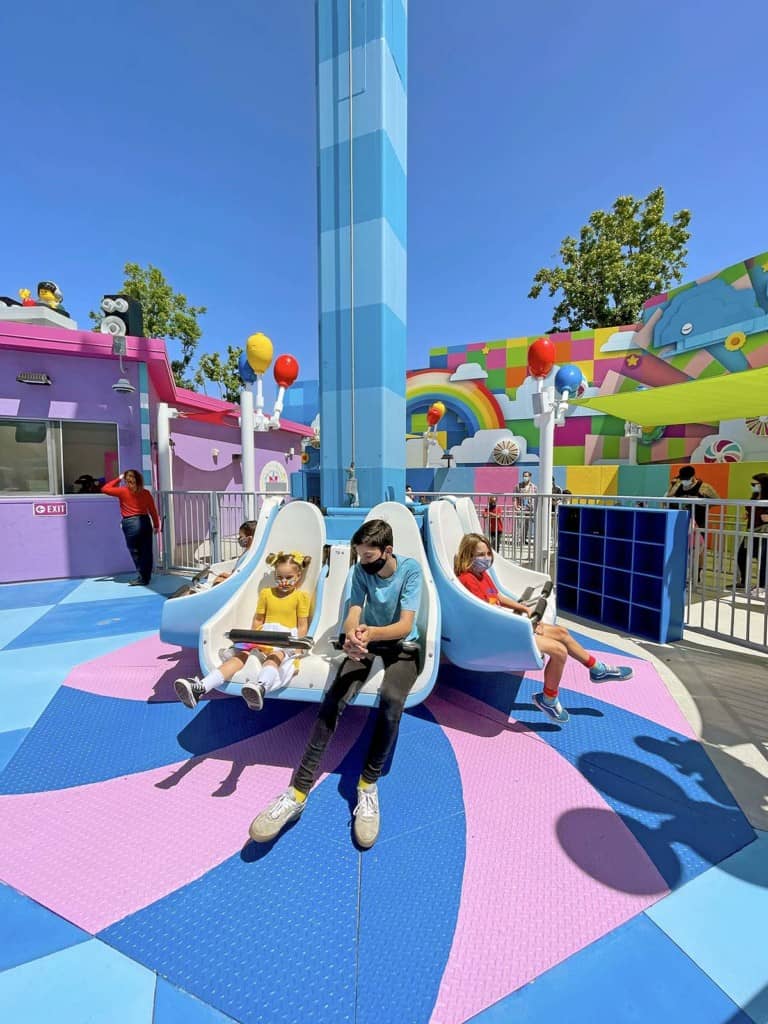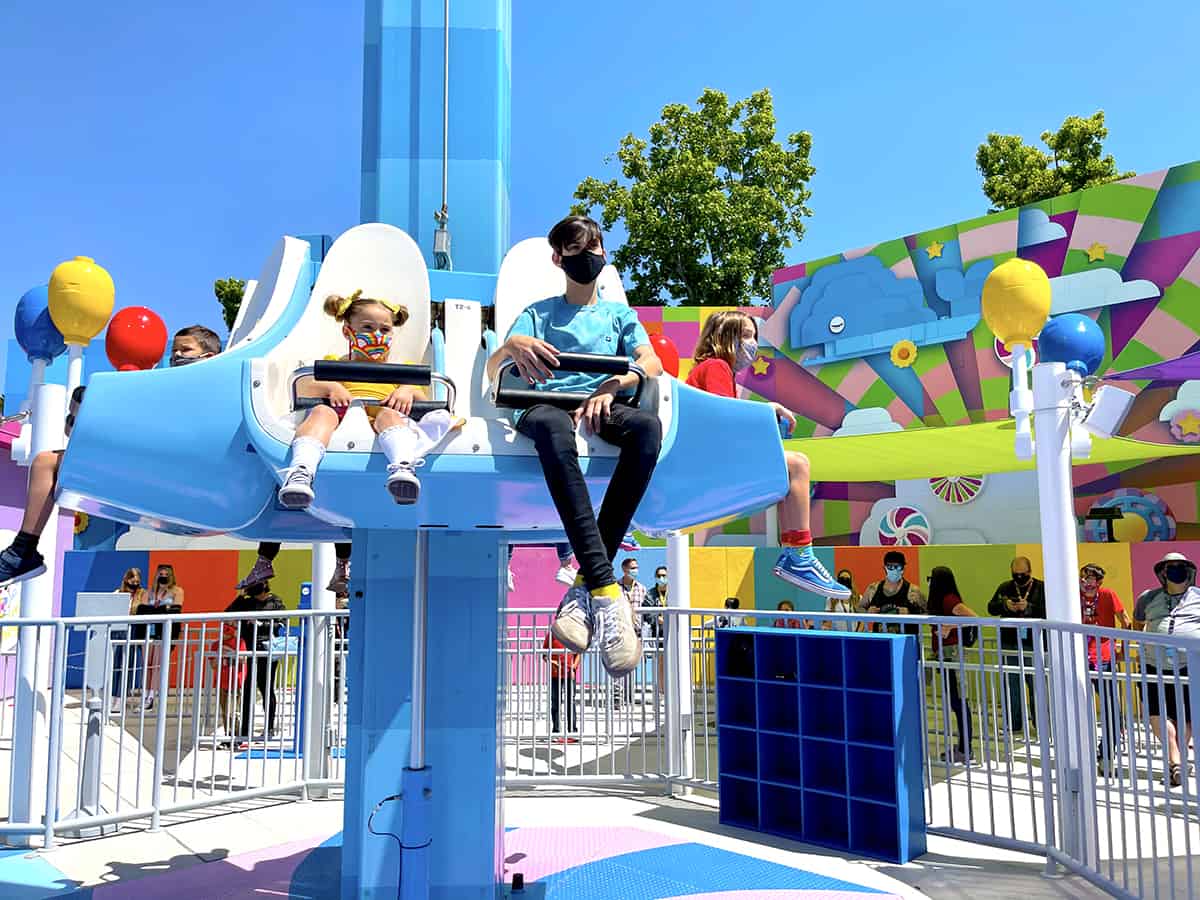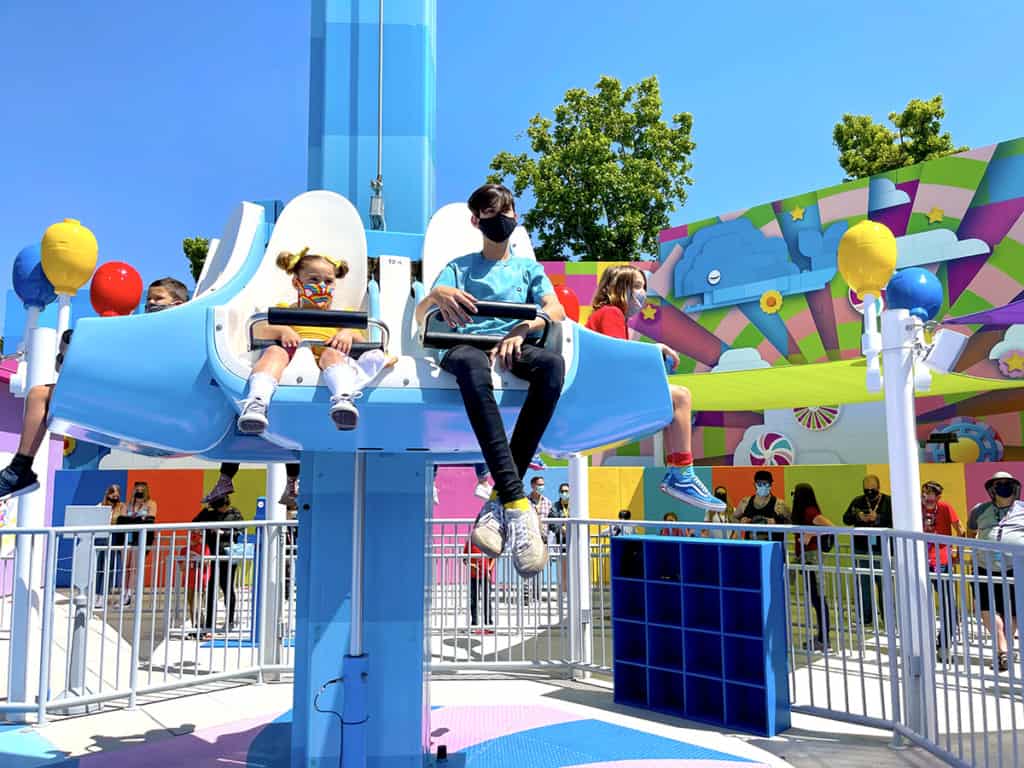 All of the kids really loved this ride. It wasn't too fast or too high. Just right for kids who love Legoland.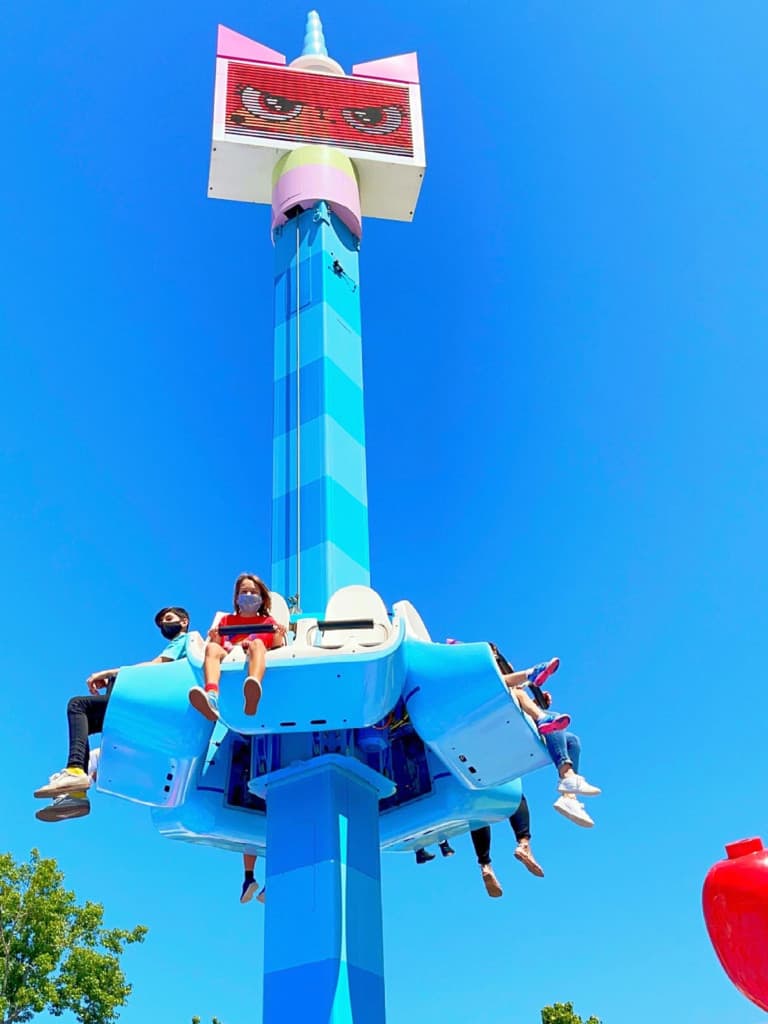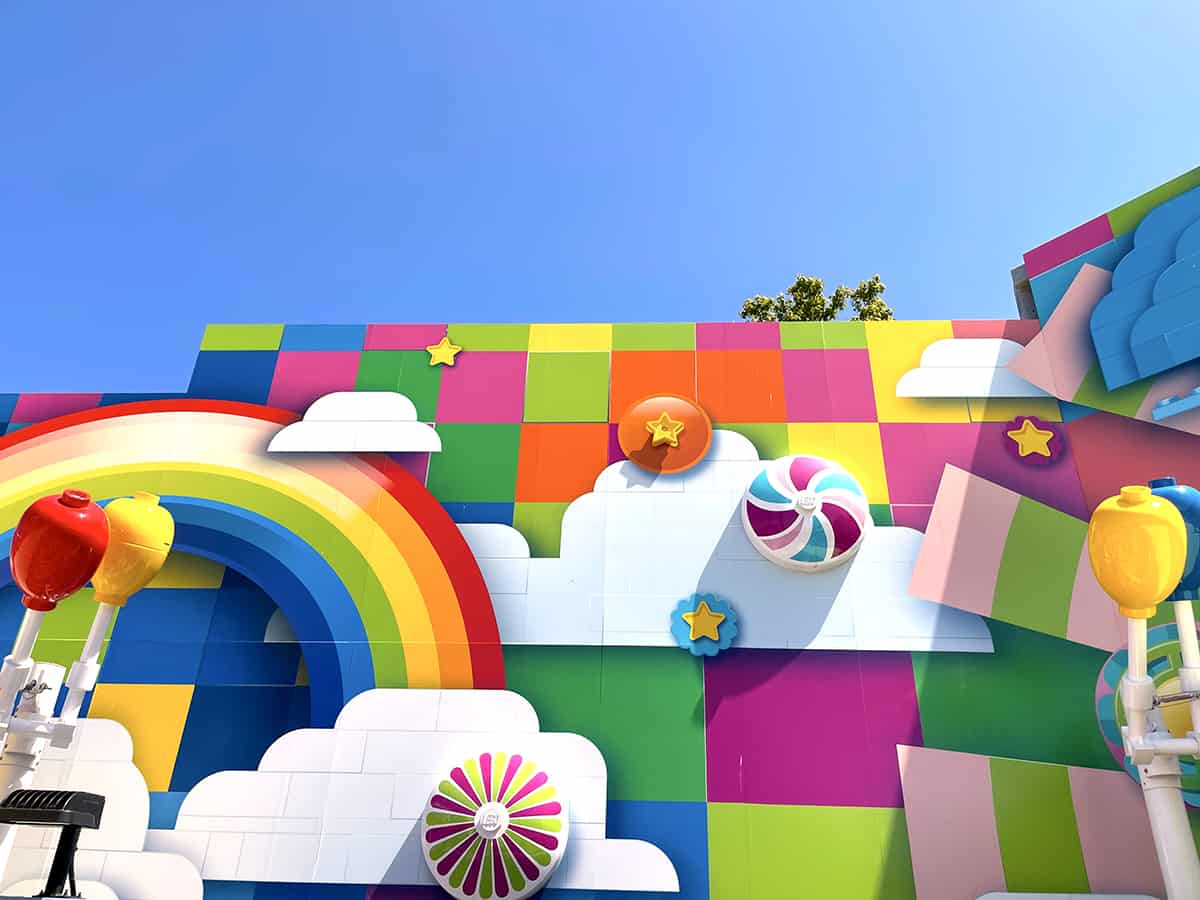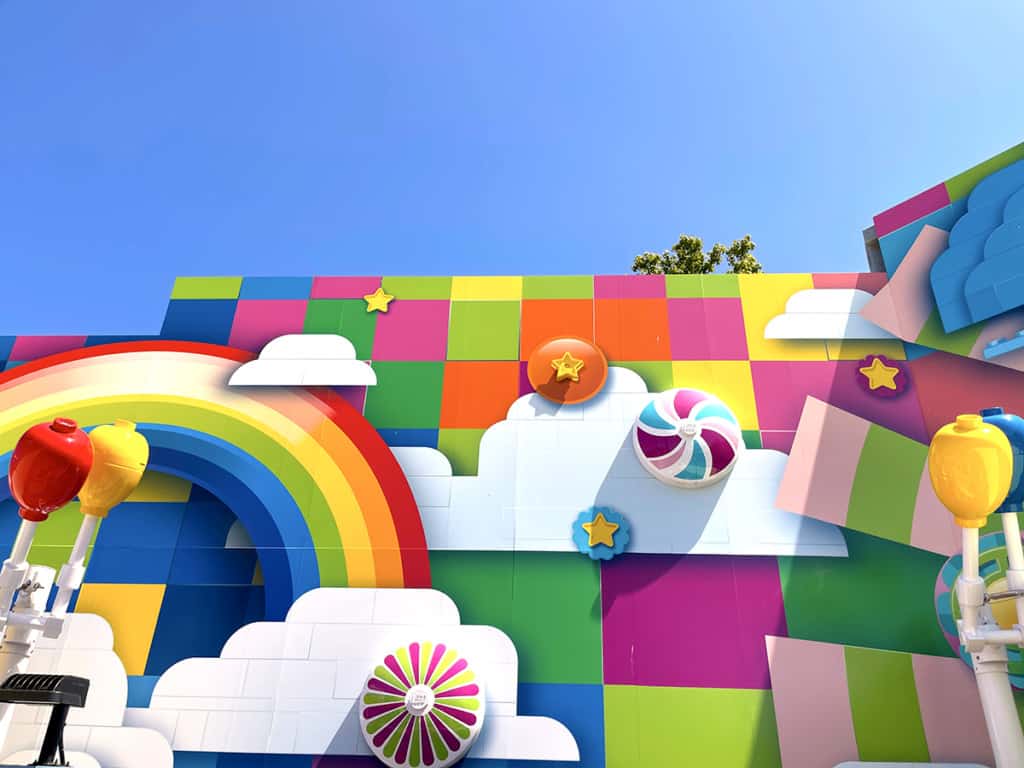 Queen Watevra's Carousel is also great! It's been refurbished from the previous LEGO Friends Heartlake City Carousel. It's bright and colorful and still has everyones favorite LEGO Duplo horses aboard it.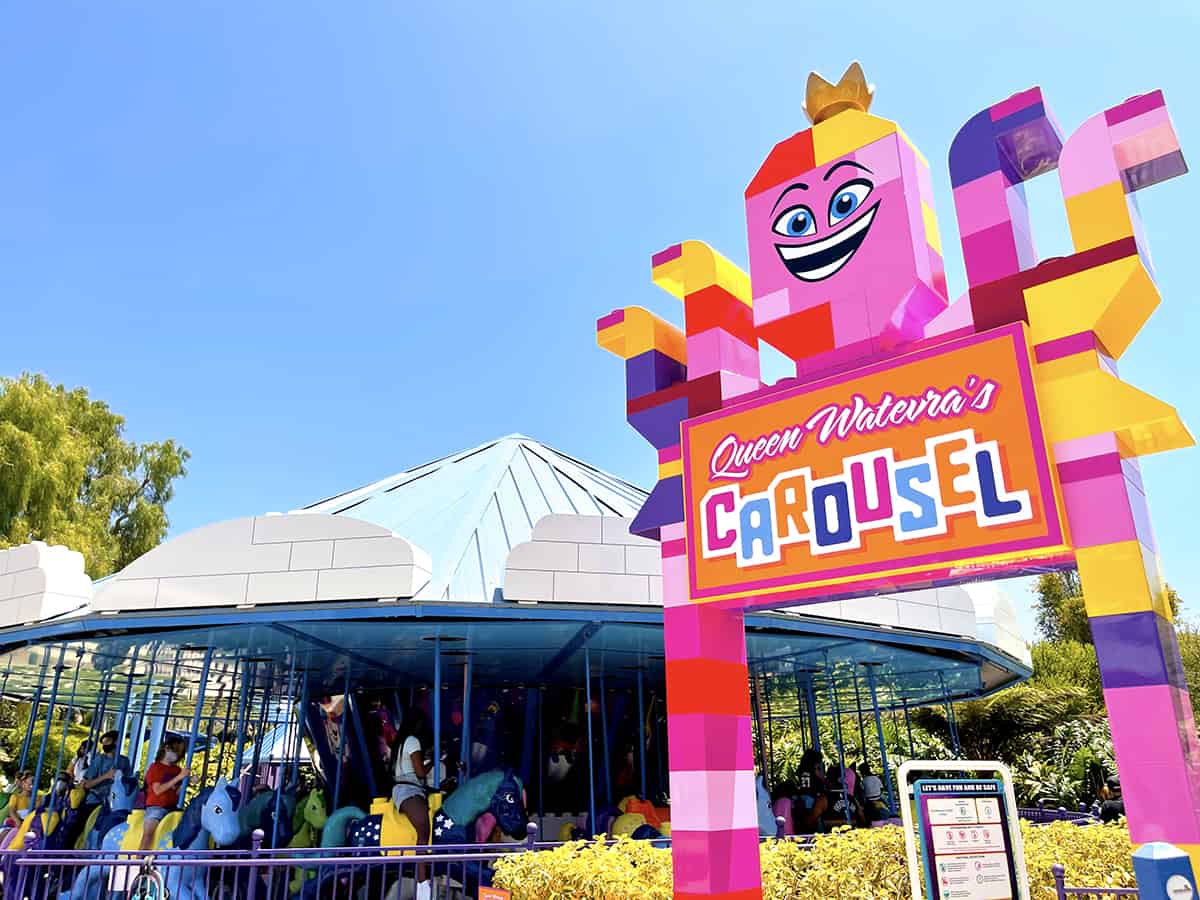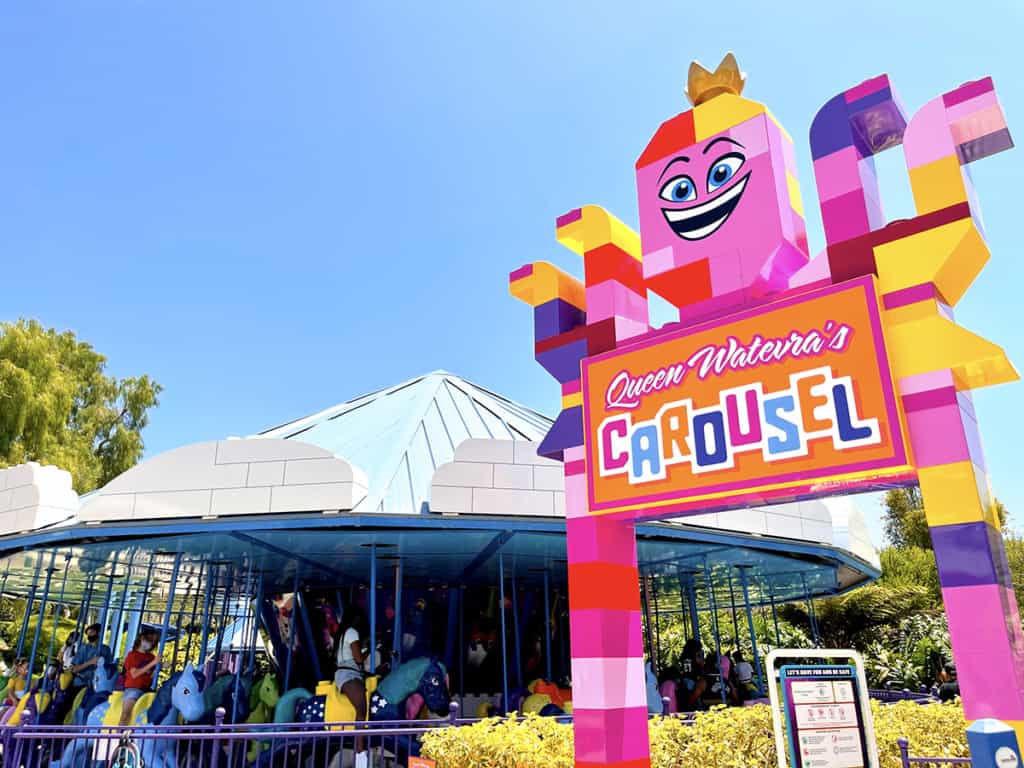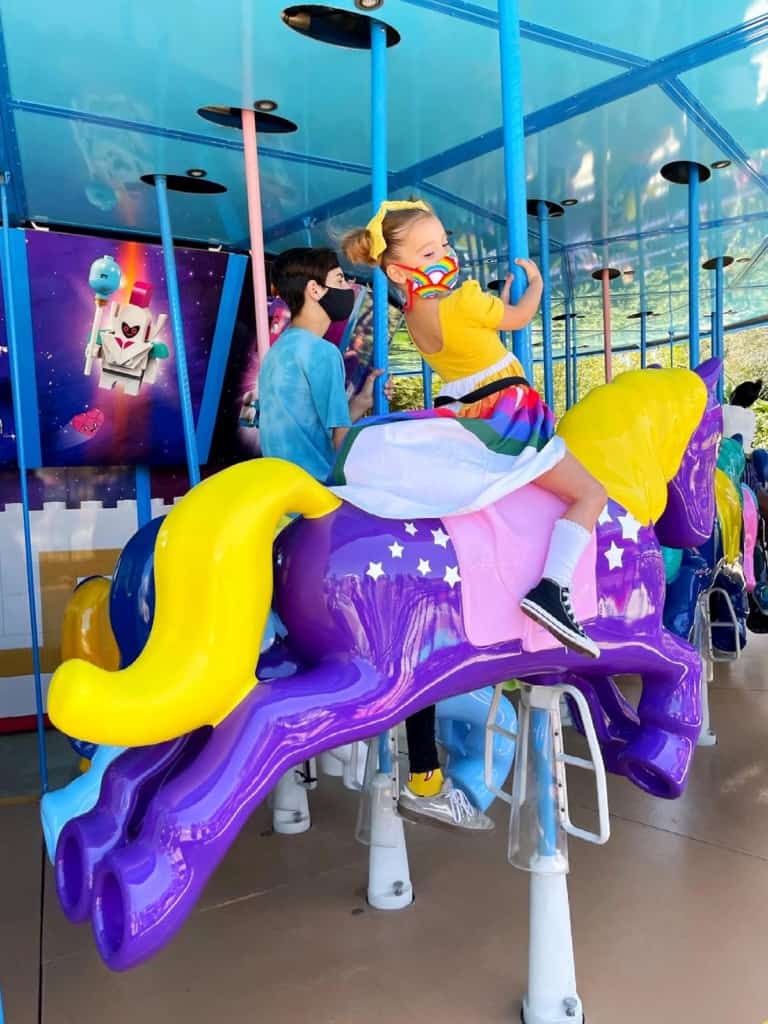 Other Attractions to Enjoy
In addition to the rides, you can enjoy a couple of other experiences in THE LEGO MOVIE World at Legoland. You can create the Build Watevra You Wa'Na Build zone and explore Benny's Playship.
The Build Watevra You Wa'Na Build zone is just what it sounds like. There are bins of LEGO bricks available so you can build whatever creations you want. If your kids are anything like mine, they could spend all day building with LEGO.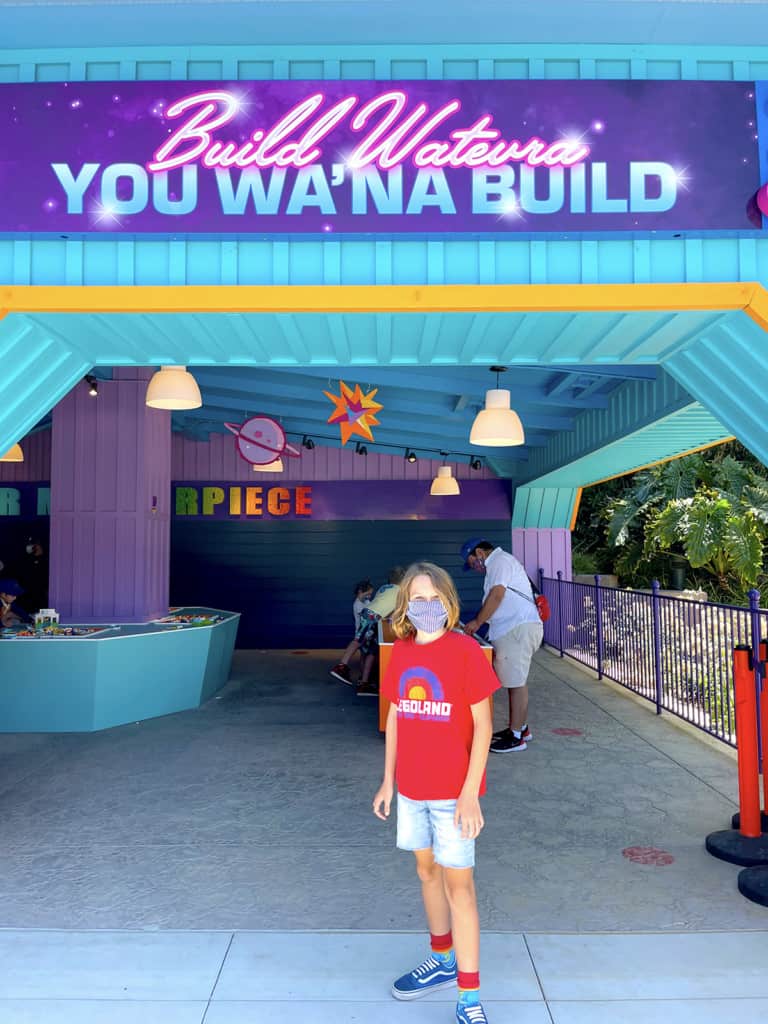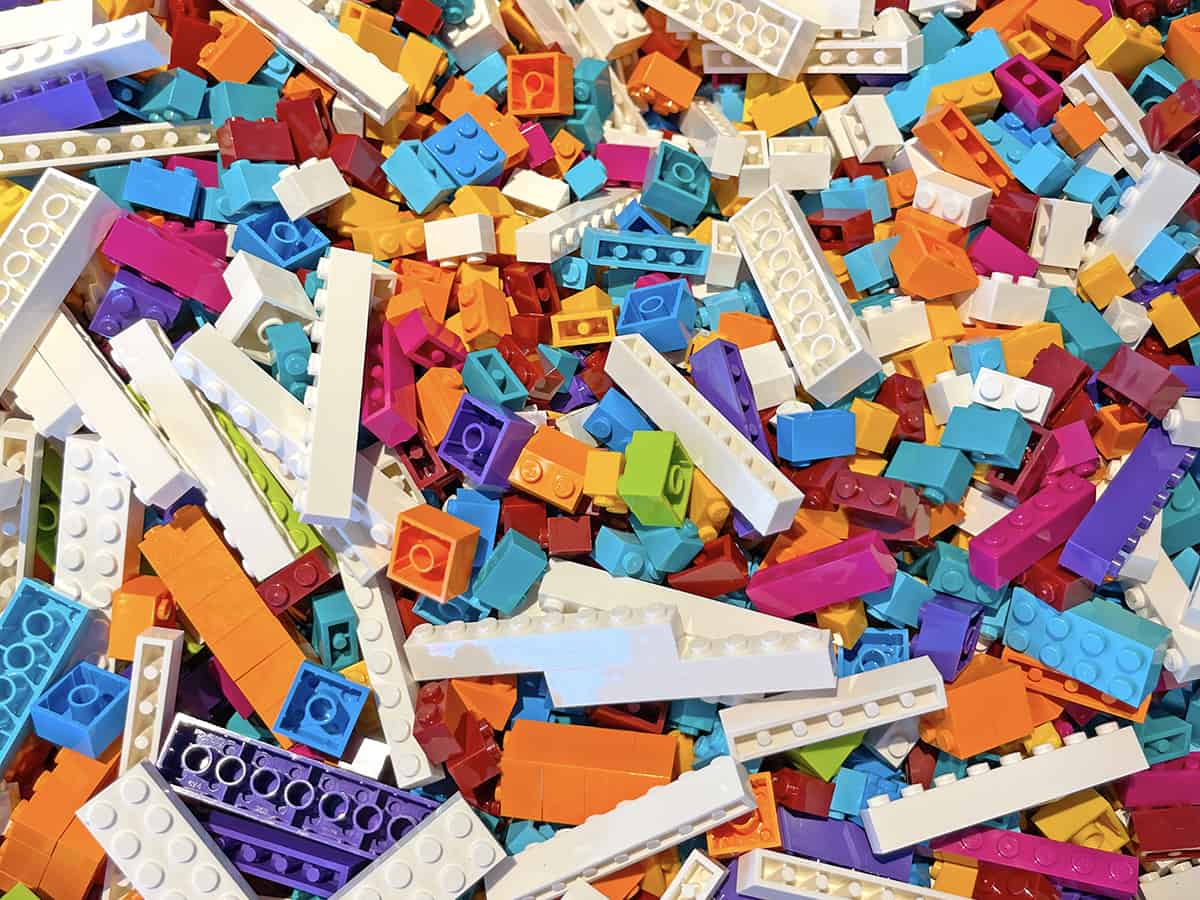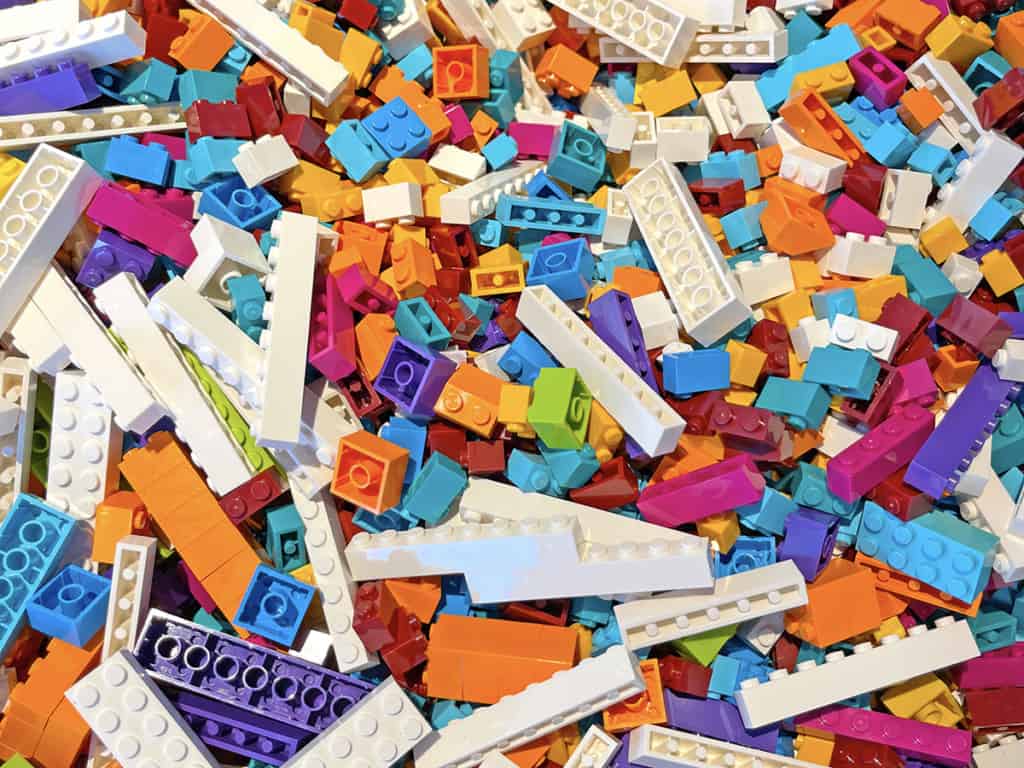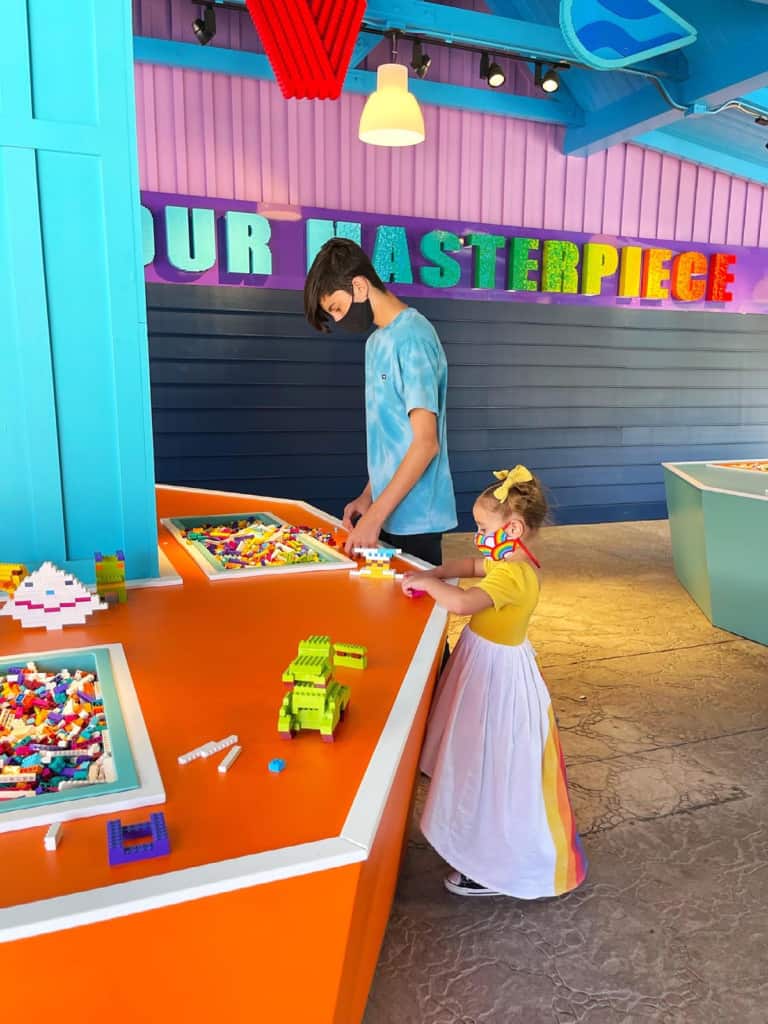 Benny's Playship is located in the center of THE LEGO MOVIE World. Its a giant spaceship theme play structure that kids can climb and play inside. There are also some big slides to go down and hands-on toys inside.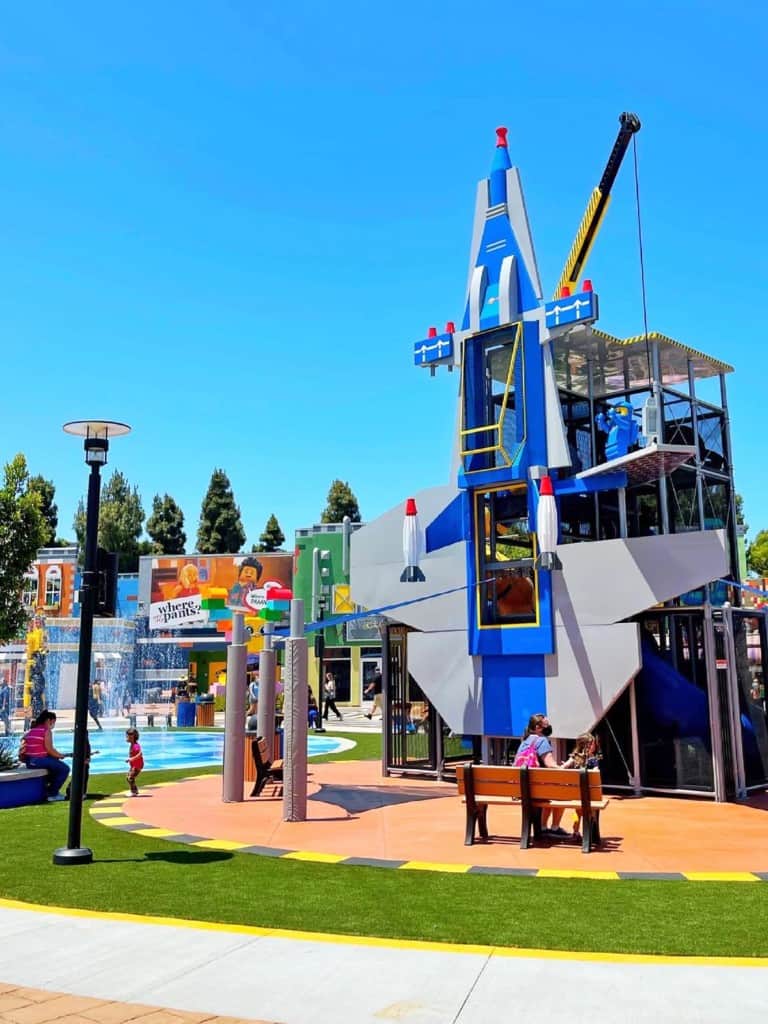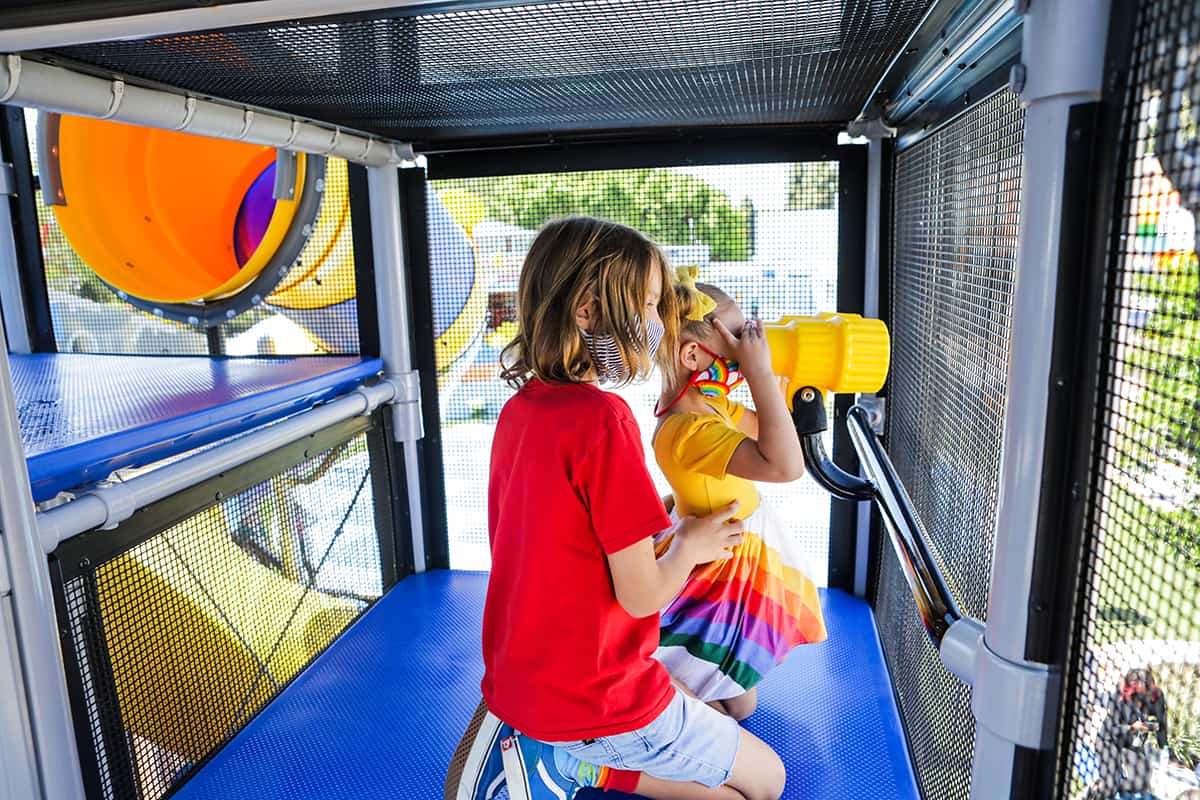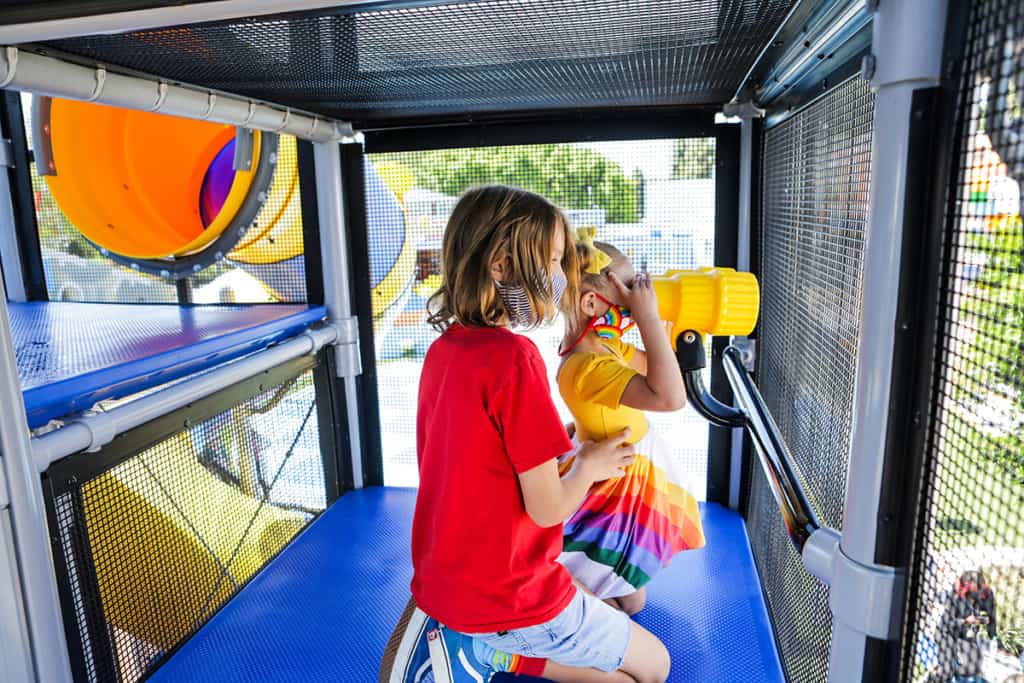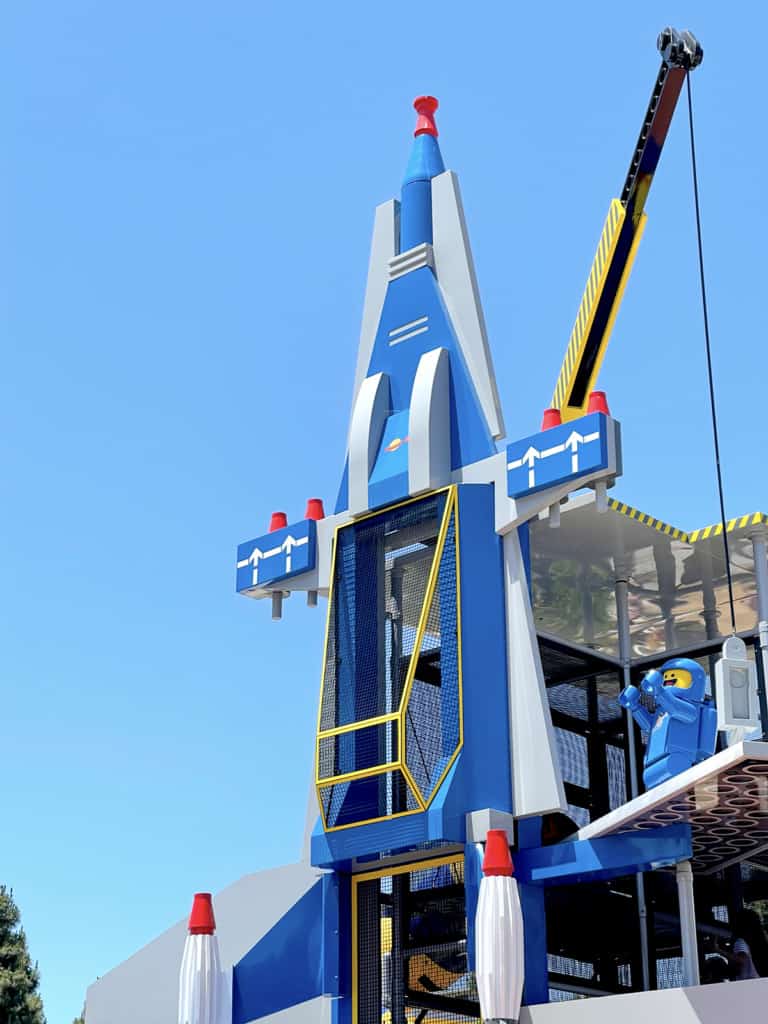 Just outside Benny's Playship is a large checkerboard splash pad area. Kids can run through and get wet...so it might be a good idea to bring a change of clothes or wear a bathing suit and waterproof shoes or water socks. In any case, it's just water spraying, and with the sunny days, clothes will dry fast in the sun.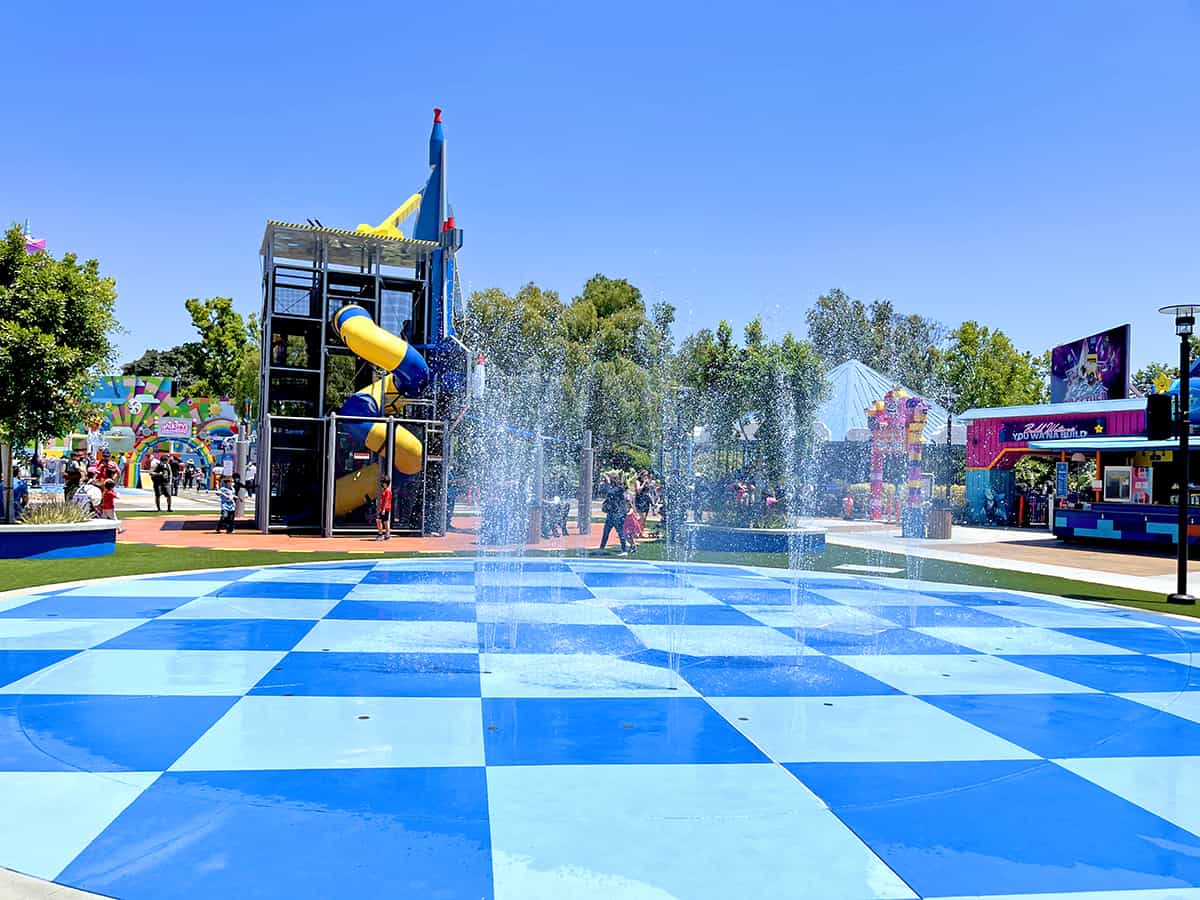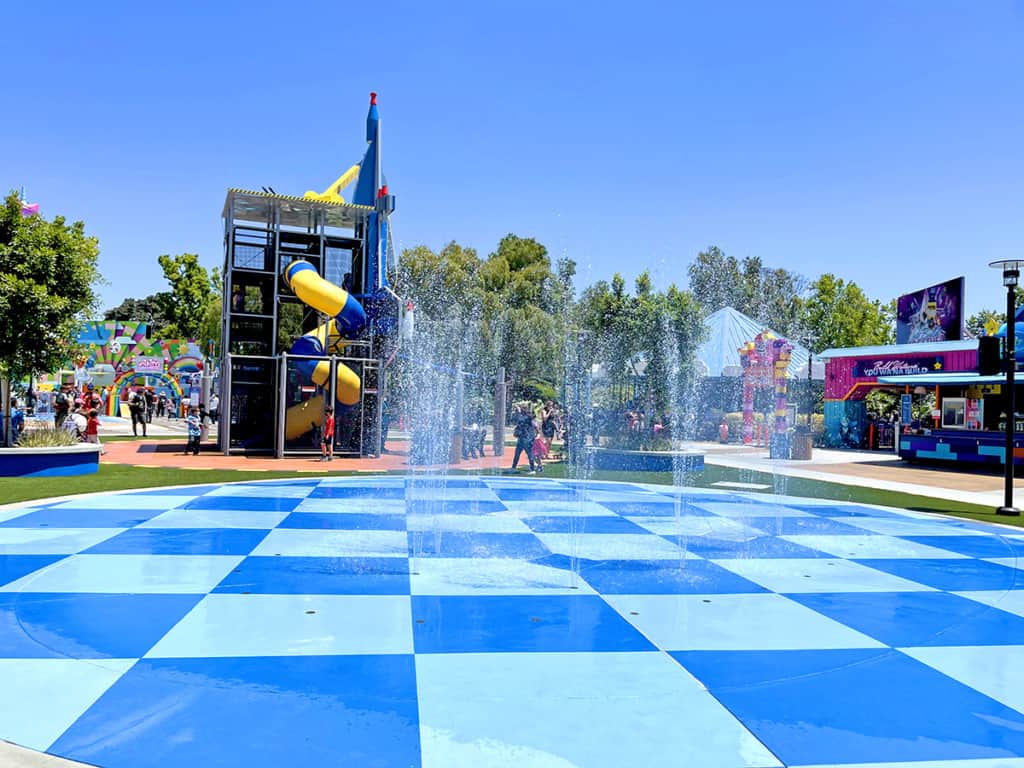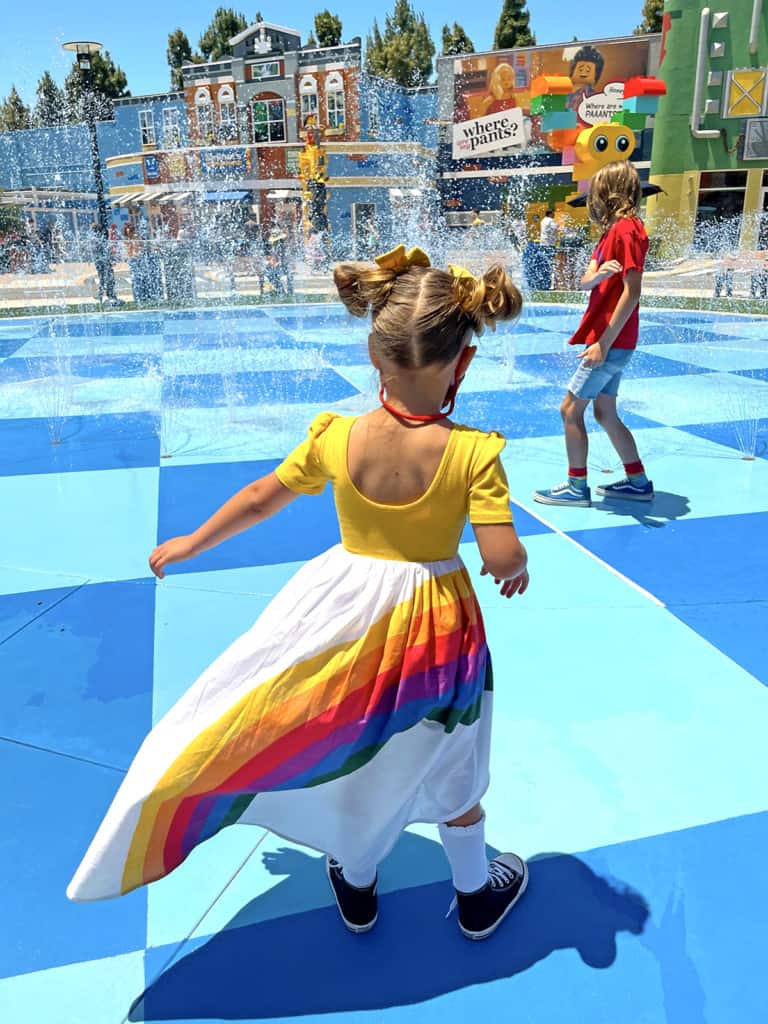 And be on the lookout, there are fun character photo opps all over the place. This one with Owen and the raptor is one of our favorites.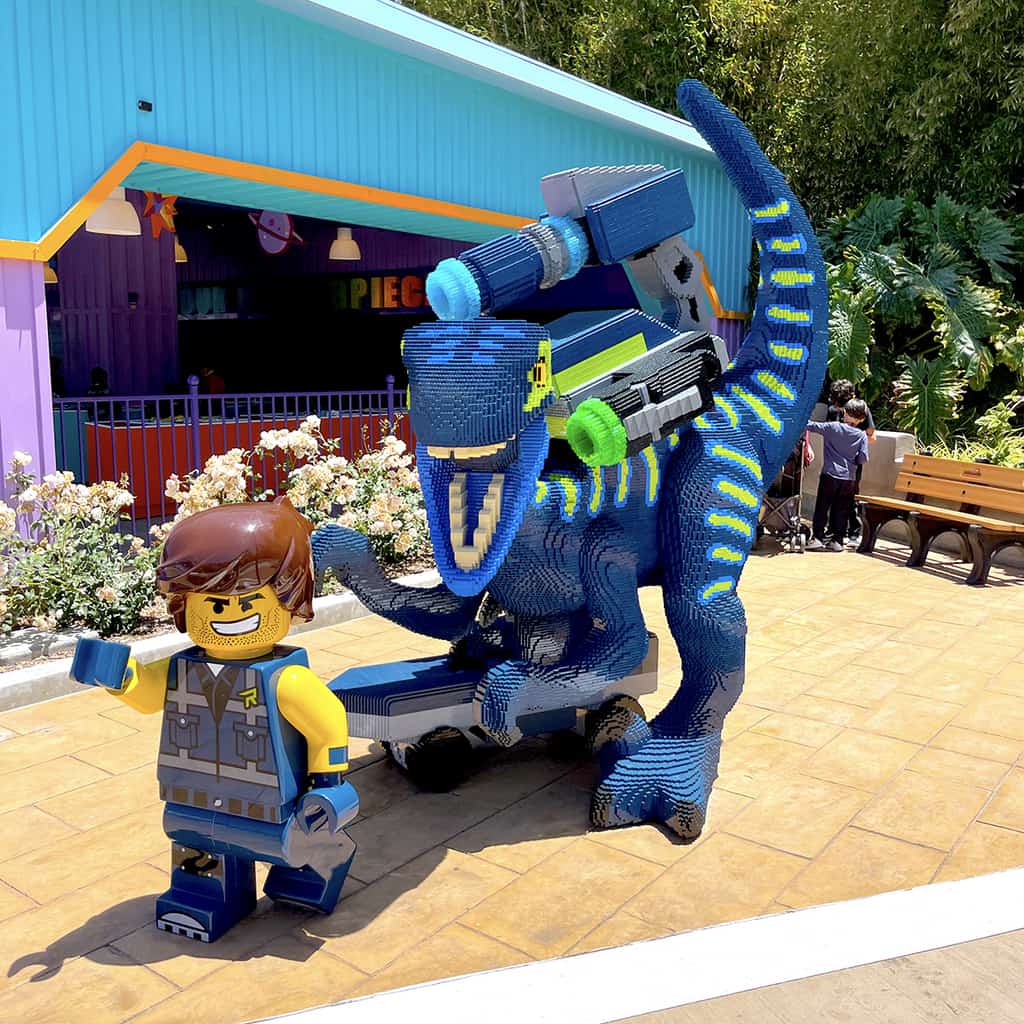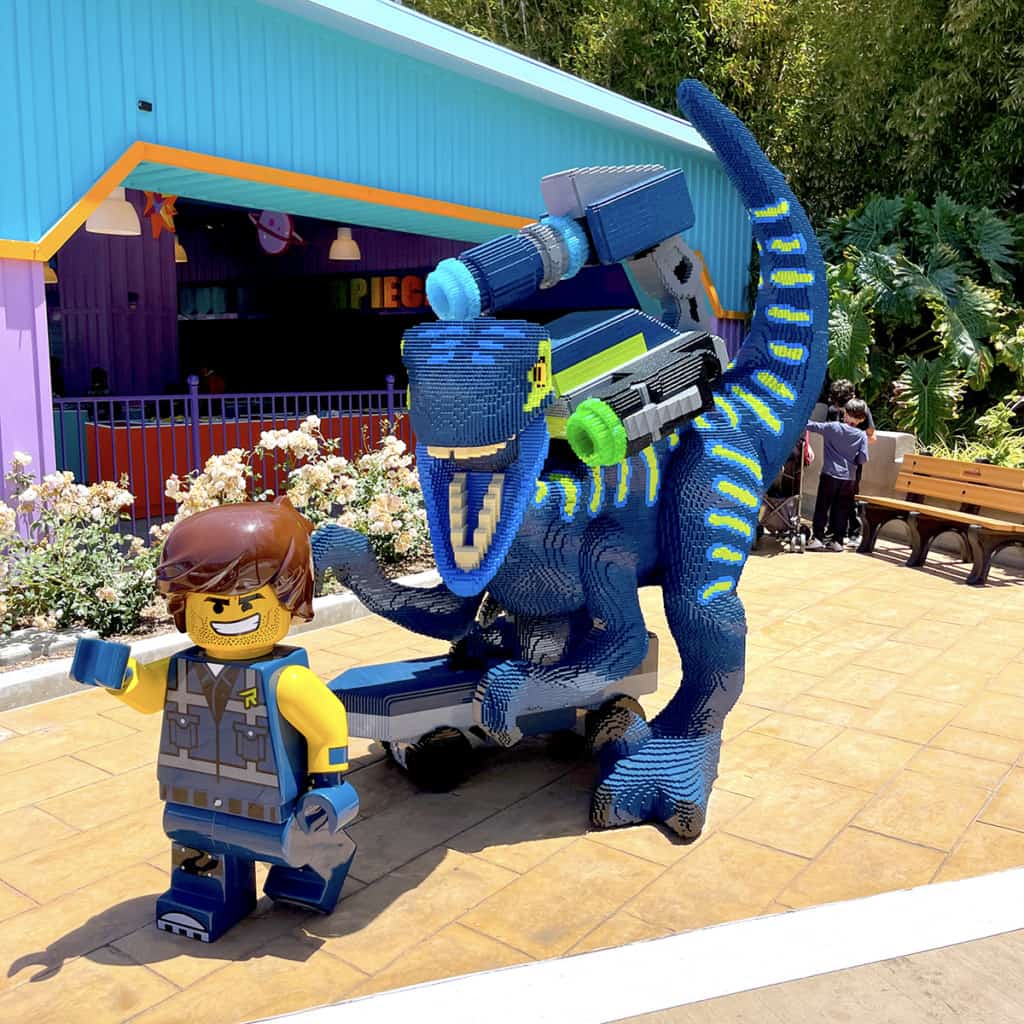 Our other favorite was this photo app where you can become a banana or a bunny LEGO minifig.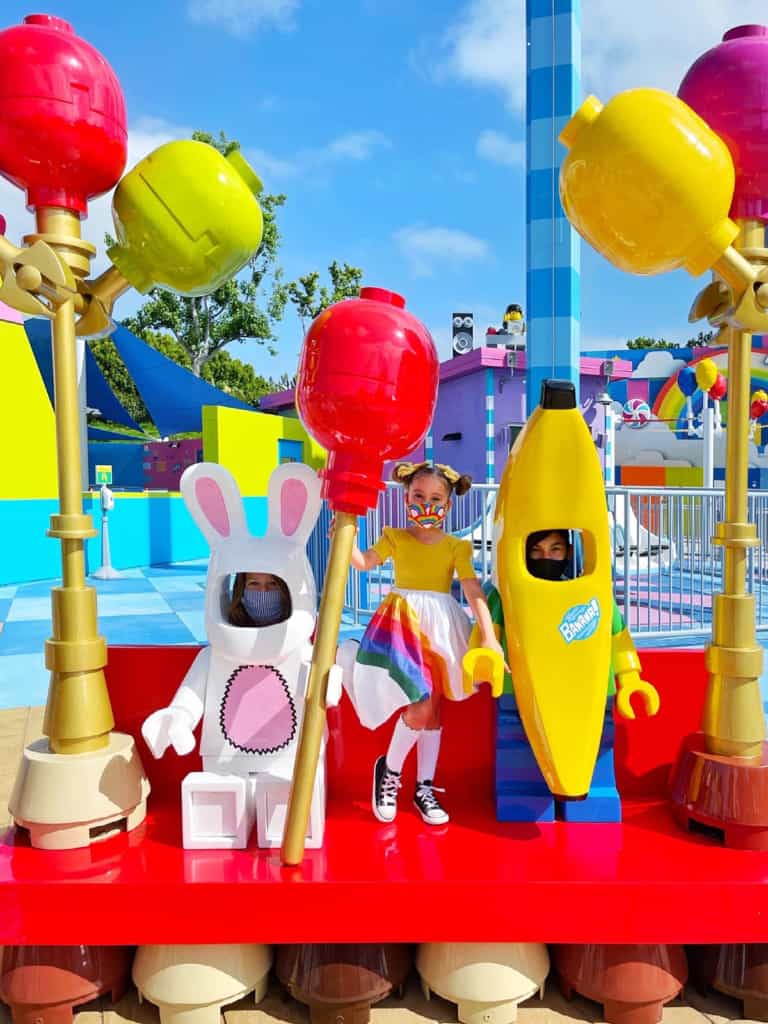 Finally
If you get hungry while visiting THE LEGO MOVIE World at Legoland, you can enjoy tasty themed treats at Cloud Cuckoo Crepes or Benny's Rocket Fuel. Or even get lunch at Everything is Ramen.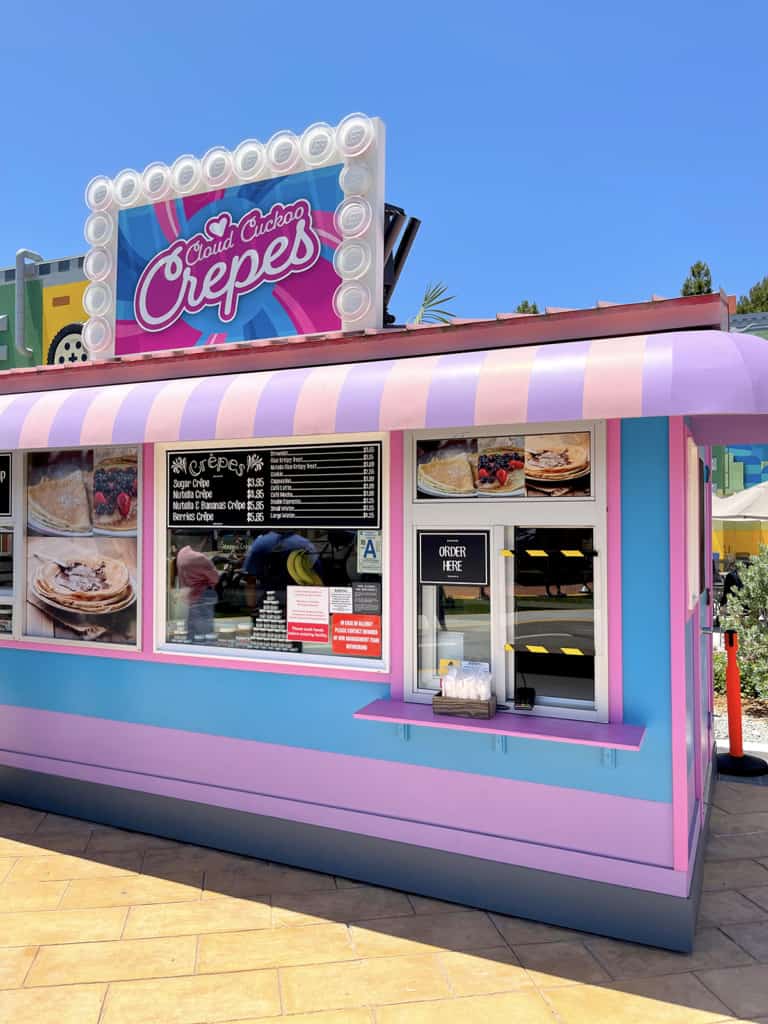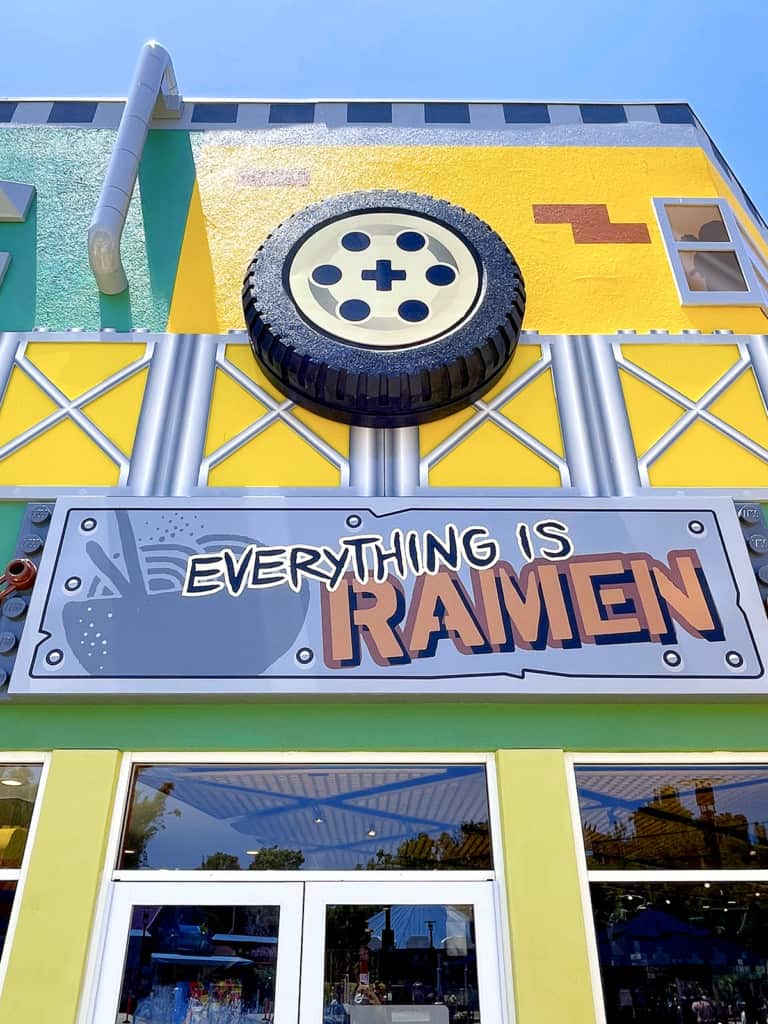 And before you leave, make sure to stop byThe Awesome Shop – THE LEGO MOVIE World themed gift shop.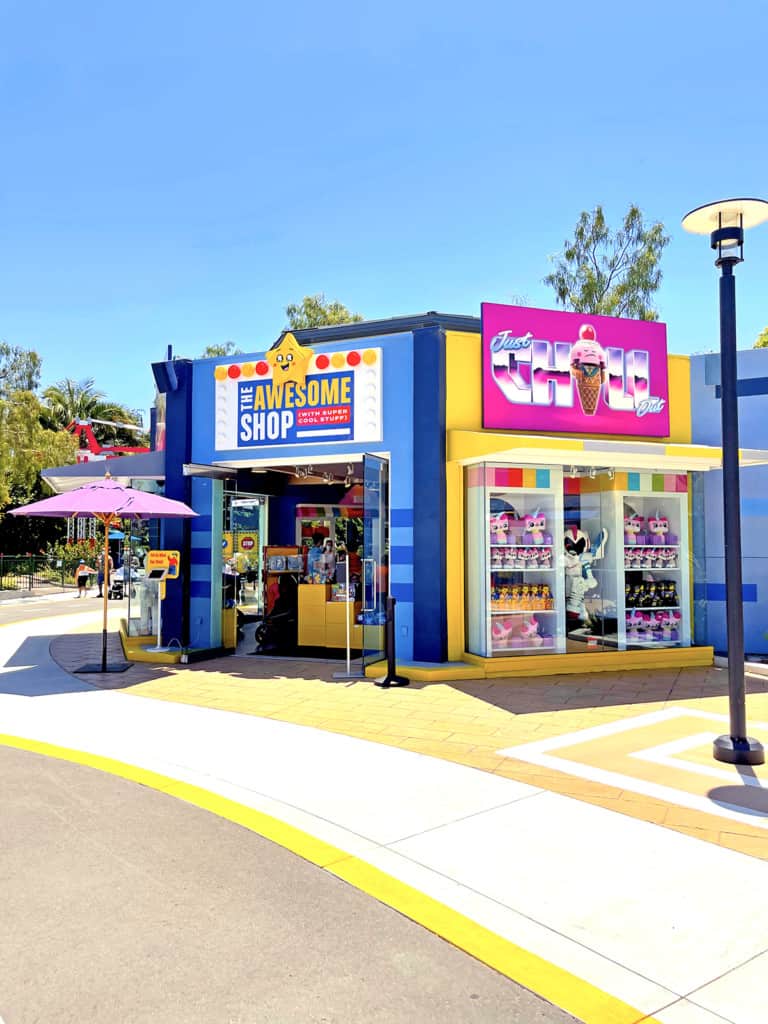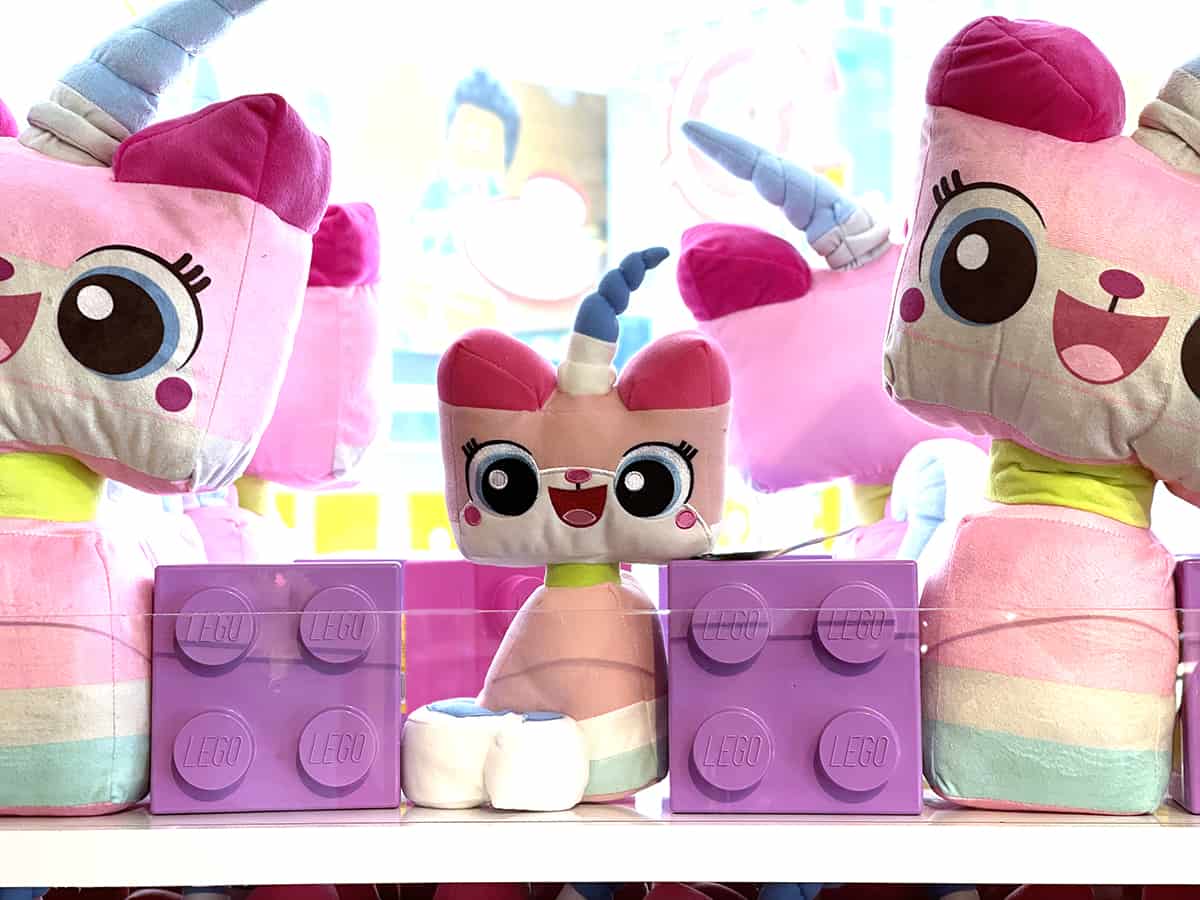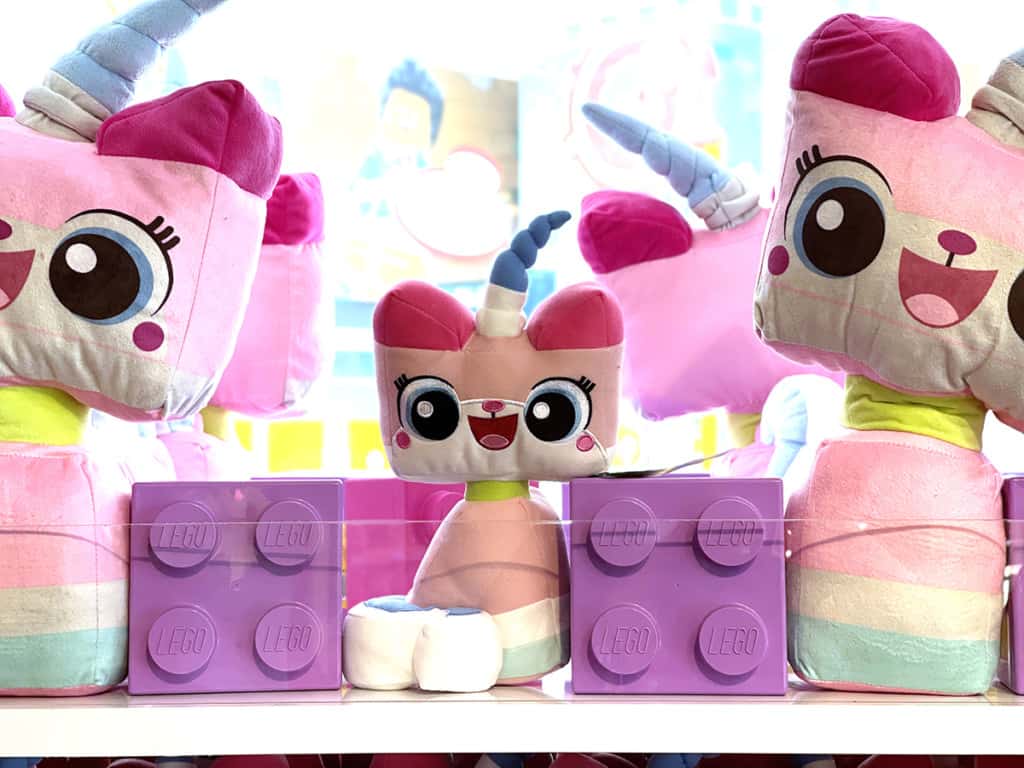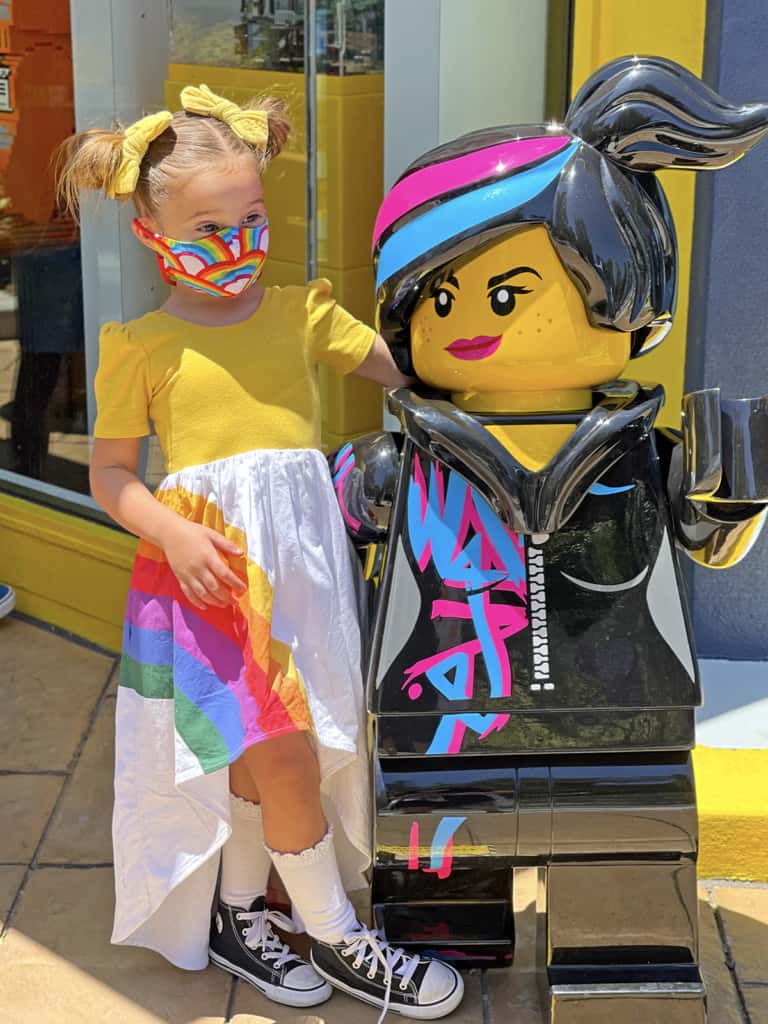 I hope that you are able to visit THE LEGO MOVIE WORLD very soon! It's all included in the price of admission to LEGOLAND California Resort. Guests can purchase tickets and reserve their spot through LEGOLAND California's reservation system for their desired Park visit. For more Resort information, operating schedule and to make reservations, visit: www.legoland.com/california.