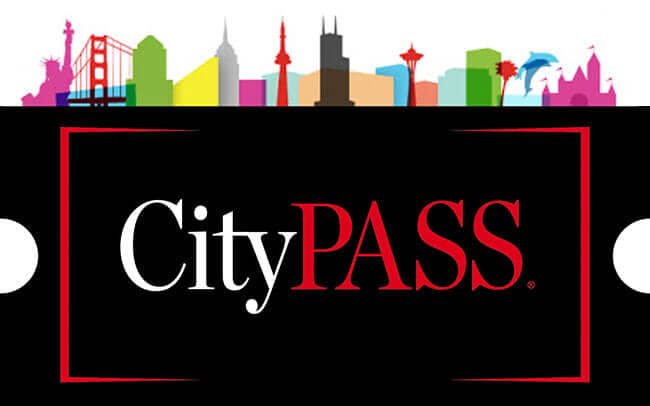 last year, i had the opportunity to visit New York for a blogging conference, and had a couple of days to myself to explore New York City with one of my besties Pattie. there were a few of museums and landmarks that we both wanted to see, and decided to buy a CityPASS because that was the best price we could get to see all of the attractions on our list. then, a couple of months ago, i attended the TMS Family Travel Conference and was able to learn a little bit more about the City Pass. i was really impressed at the benefits this pass has for travelers, so i wanted to share it's benefits with my readers.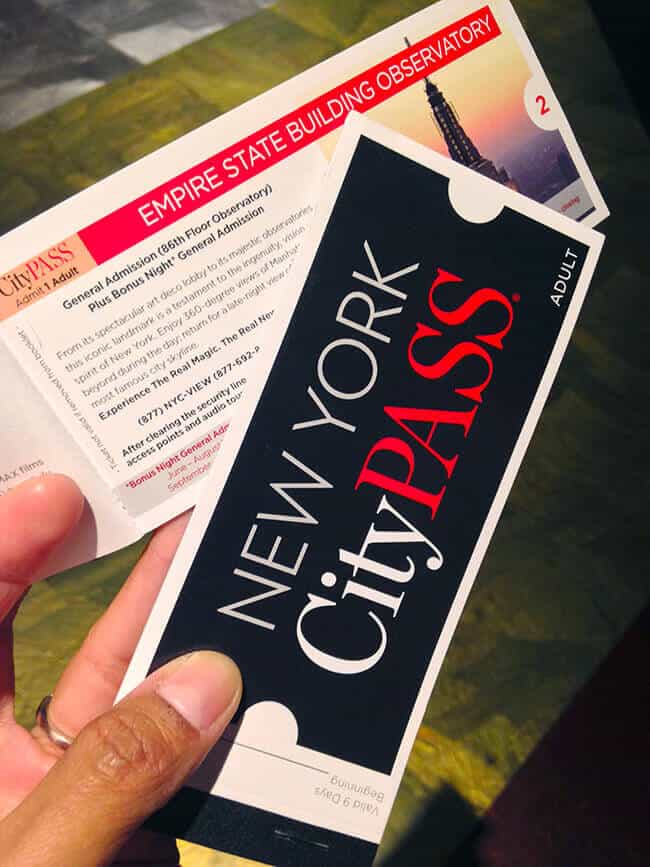 what is a City Pass?
CityPASS is a booklet of admission tickets to the best and most popular attractions in a single city. you will save up to 50% compared to combined regular box office prices. CityPASS booklets are valid for nine consecutive days beginning the day of first use (14 days in Southern California). you can visit any of the attractions in the booklet, in any order you like.
benefits of a City Pass
skip the ticket lines–once you have your CityPASS booklet, head straight for the entrance. and the City Pass is easy to purchase. you get all your attraction tickets in advance in one easy purchase which you can buy before your trip or even when you arrive. when you purchase it, you can choose a delivery option during checkout: email voucher or ship ticket booklets.
which cities offer a City Pass
currenty, you can get a City Pass for 11 cities that are popular tourist destinations in the United States and Canada. these cities are: ATLANTA, BOSTON, CHICAGO, HOUSTON, NEW YORK, PHILADELPHIA, SAN FRANCISCO, SEATTLE, SOUTHERN, CALIFORNIA, TAMPA BAY and TORONTO. City Pass is looking to offer the City Pass to more cities soon, so check back often.
now, let me explain the City Pass a little further so that you can see exactly what you get when you purchase one. after you purchase the City Pass for the city you are visiting, you receive a little booklet with tickets in it. each city has different tickets for their own popular attractions. when you arrive at that attractions, just head to the entrance and let them scan your ticket. then you are in. simple as that. not only is it easy, it also save you money, because the price you pay for the City Pass is much less than if you were to purchase the tickets at the door.
let me share with you what each city offers...

Atlanta
price
Adult ages 13+: $68.65 + tax  •  Child ages 3–12: $54.74 + tax
attractions
Georgia Aquarium
World of Coca-Cola
Inside CNN Studio Tour
Zoo Atlanta OR Atlanta History Museum
Fernbank of Natural History OR High Museum of Art
savings
$60.60 per adult  •  $52.74 per child

Boston
price
Adult ages 12+: $54  •  Child ages 3–11: $39
attractions
New England Aquarium
Museum of Science
Skywalk Observatory
Museum of Fine Arts, Boston
Harvard Museum of Natural History OR Old State House
savings
$46.95 per adult  •  $27.95 per child

Chicago
price
Adult ages 12+: $94  •  Child ages 3–11: $79
attractions
Shedd Aquarium with VIP entry
Sky Deck Chicago with Fast Pass
The Field Museum with All-access Pass
The Museum of Science and Industry OR 360 Chicago
Adler Planetarium OR Art Institute of Chicago
savings
$100.95 per adult  •  $86.90 per child

Houston
price
Adult ages 12+: $49  •  Child ages 3–11: $39
attractions
Space Center Houston
Downtown Aquarium
Houston Museum of Natural History
Houston Zoo OR Kemah Boardwalk
The Children's Museum of Houston OR Museum of Fin Arts, Houston
savings
$45.65 per adult  •  $32.07 per child

New York
price
Adult ages 18+: $109  •  Child ages 6–17: $82
attractions
Empire State Building Experience
American Museum of Natural History
The Metropolitan Museum of Art
MoMA
Top of the Rock Observatory OR Guggenheim Museum
Statue of Liberty & Ellis Island OR Circle Line Cruises
savings
$74 per adult  •  $58 per child

Philadelphia
price
Adult ages 13+: $62  •  Child ages 2–12: $39
attractions
The Franklin Institute
Philadelphia Trolley Work and Big Bus Company
Adventure Aquarium
Philadelphia Zoo OR National Constitution Center
Eastern State Penitentiary OR Please Touch Museum
savings
$50.72 per adult  •  $40.23 per child

San Francisco
price
Adult ages 12+: $86  •  Child ages 5–11: $64
attractions
Muni & Cable Car 7-Day Passport
California Academy of Sciences
Blue & Gold Fleet Bay Cruise
Aquarium of the Bay OR Monterey Bay Aquarium
Exploratorium  OR De Young Museum
savings
$81.90 per adult  •  $59.90 per child

Seattle
price
Adult ages 13+: $64  •  Child ages 4–12: $44
attractions
Space Needle - 2 Visits
Seattle Aquarium
Argosy Cruises Harbor Tour
Emp Museum OR Woodland Park Zoo
Pacific Science Center OR The Museum of Flight
savings
$59.75 per adult  •  $37.35 per child

Southern California
price
Adult ages 10+: $334  •  Child ages 3–9: $291
with San Diego Zoo/Safari Park add-on: Adult ages 10+: $370 •  Child ages 3–9: $319
with Legoland add-on: Adult ages 10+: $393 •  Child ages 3–9: $346
with San Diego Zoo/Safari Park/Legoland add-on: Adult ages 10+: $429 •  Child ages 3–9: $374
attractions
Disneyland Resort & Disney California Adventure - 3 Days
Universal Studios Hollywood
Seaworld San Diego
optional add-ons:
San Diego Zoo & San Diego Safari Park
Legoland California
savings
$109 - 150 per adult  •  $127 - 175 per child

Tampa Bay
price
Adult ages 10+: $99  •  Child ages 3–9: $84
attractions
Busch Gardens Tampa
The Florida Aquarium
Tampa's Lowry Park Zoo
Clearwater Marine Aquarium
Chihuly Collection OR Museum of Science & Industry
savings
$96.45 per adult  •  $87.10 per child

Toronto
price
Adult ages 13+: $50.56 + tax  •  Child ages 4–12: $32.56 + tax
attractions
CN Tower
Royal Ontario Experience
Casa Loma
Toronto Zoo
Ontario Science Center
savings
$37.59 per adult  •  $26.45 per child
when you are traveling to any of these cities and want to visit their most popular attractions, be sure to check out CityPASS and see if it will save you money. it save not only money, but time waiting in line. and when you are on vacation, the more time you are spent enjoying yourself the better! for more information on CityPASS visit their website.