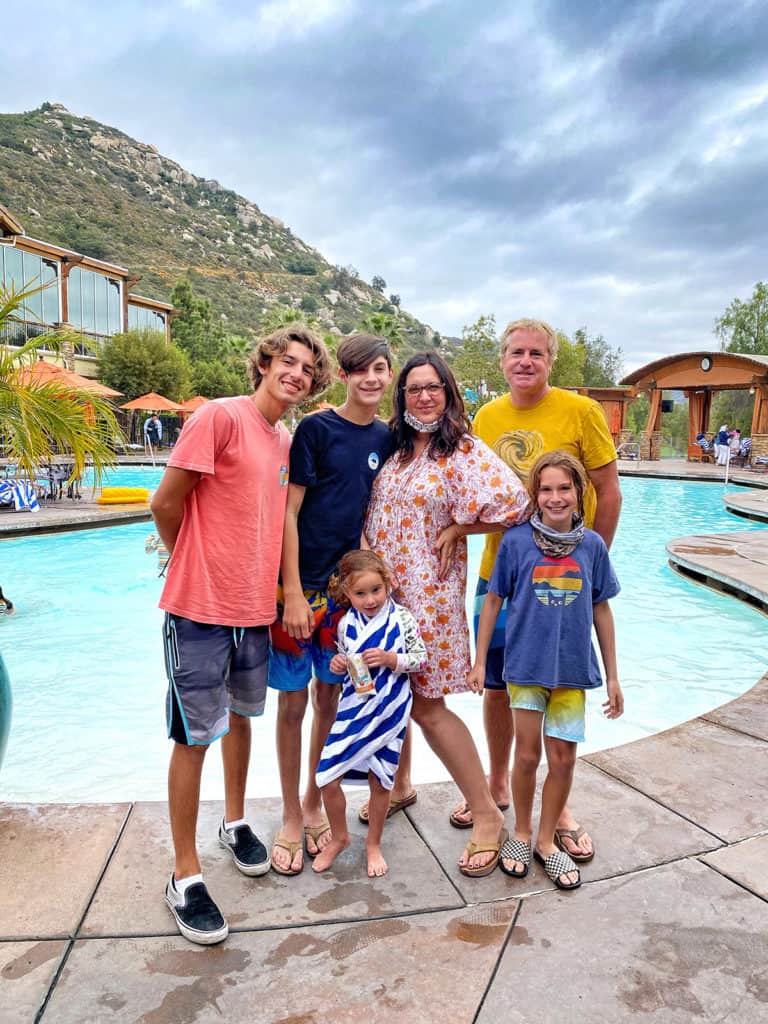 I'm here to tell you that YES, Welk Resorts San Diego is an AMAZING place to bring your family! Everything you can ask for from a luxury family resort is offered at Welk San Diego...from amazing pools, family activities, restaurants, family-sized accommodations and more. The property is enormous...lots of different areas to explore.
I would say this picture perfectly describes how much fun our family had at Welk Resorts San Diego.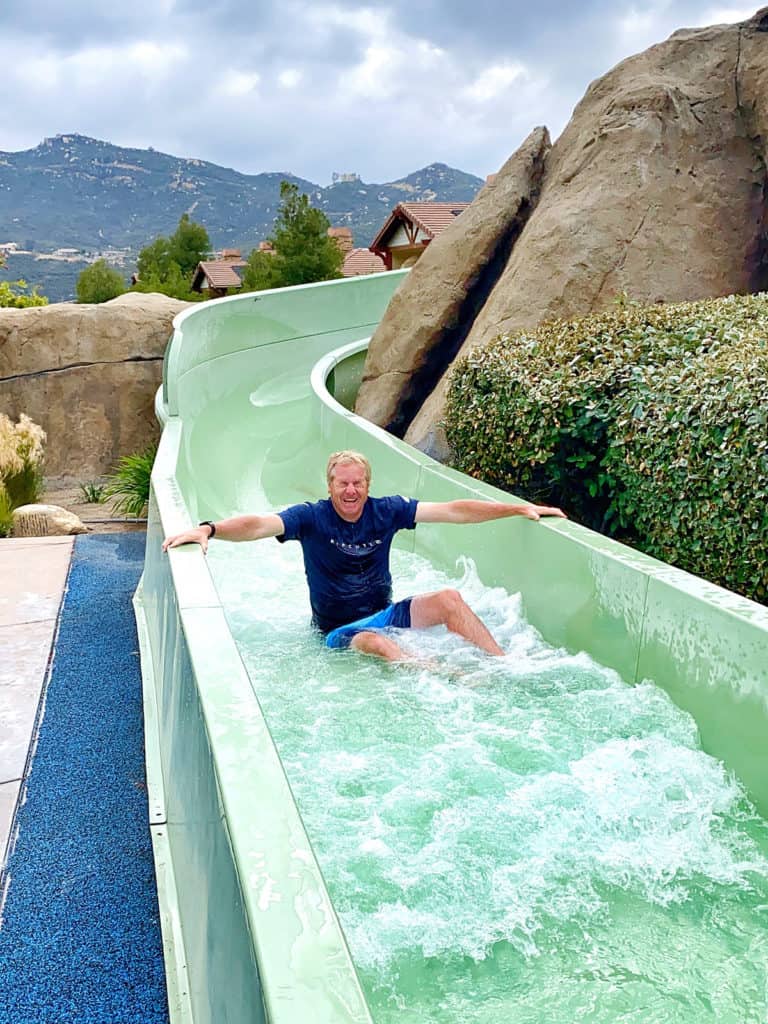 We were actually amazed at how many amenities are offered at Welk Resorts San Diego. Everywhere we turned, there was something fun to enjoy, such as fire pits, lawn games, crafts, pools, biking, an so much more. We could have stayed an entire week and never got bored.
Make sure to READ THE DETAILS in the Promo Deal section of this post BEFORE you book the $196 4-Days/3-Nights stay + SD Zoo tickets deal!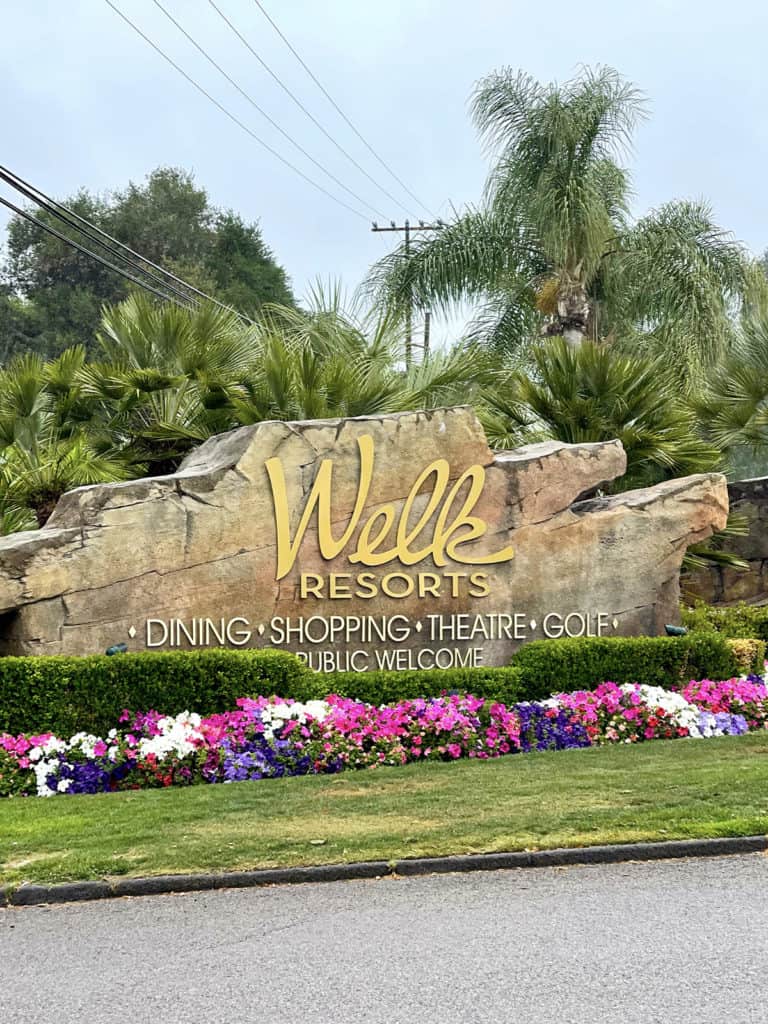 The moment we drove into Welk Resorts San Diego, we were in awe of the beautiful landscape, green golf courses, water features, lakes, and tropical landscape. The resort nestles against the hills of Escondido which makes a beautiful contrast to the resort.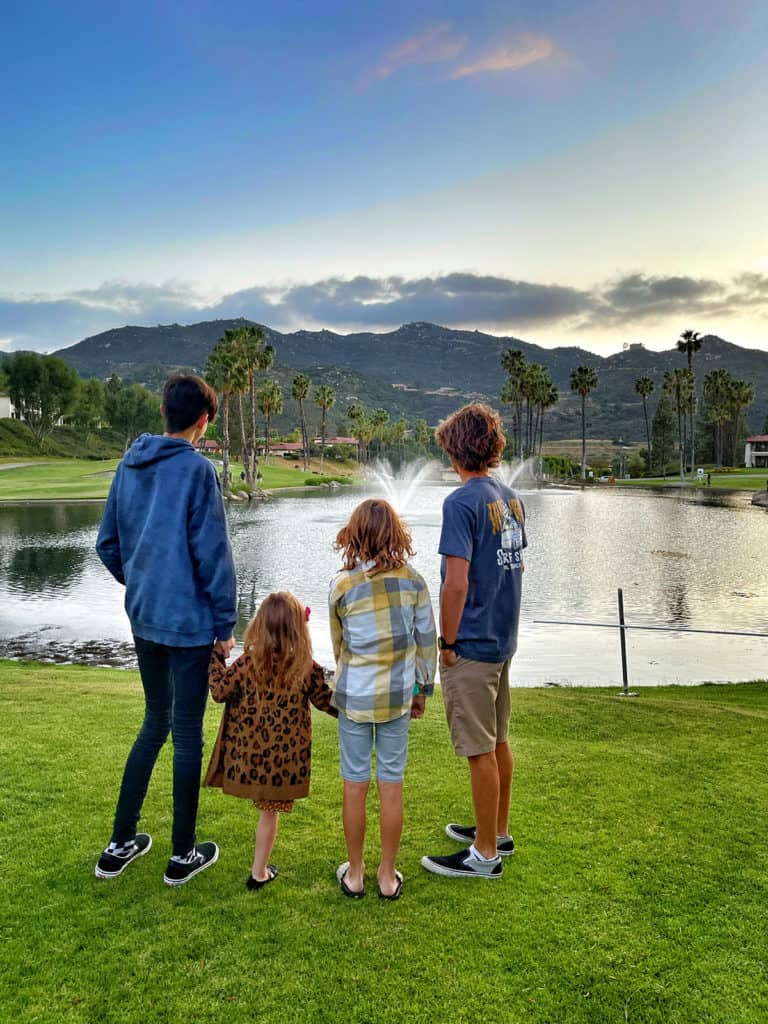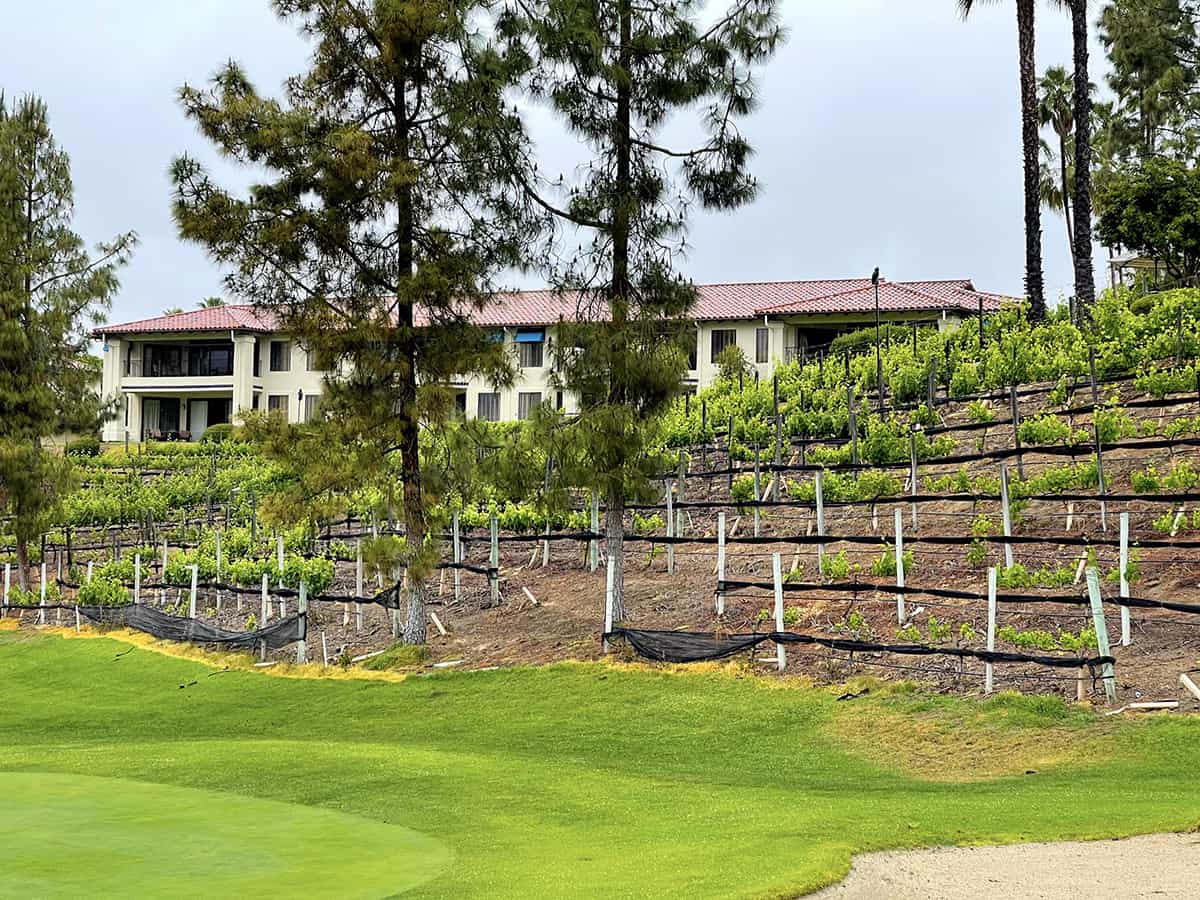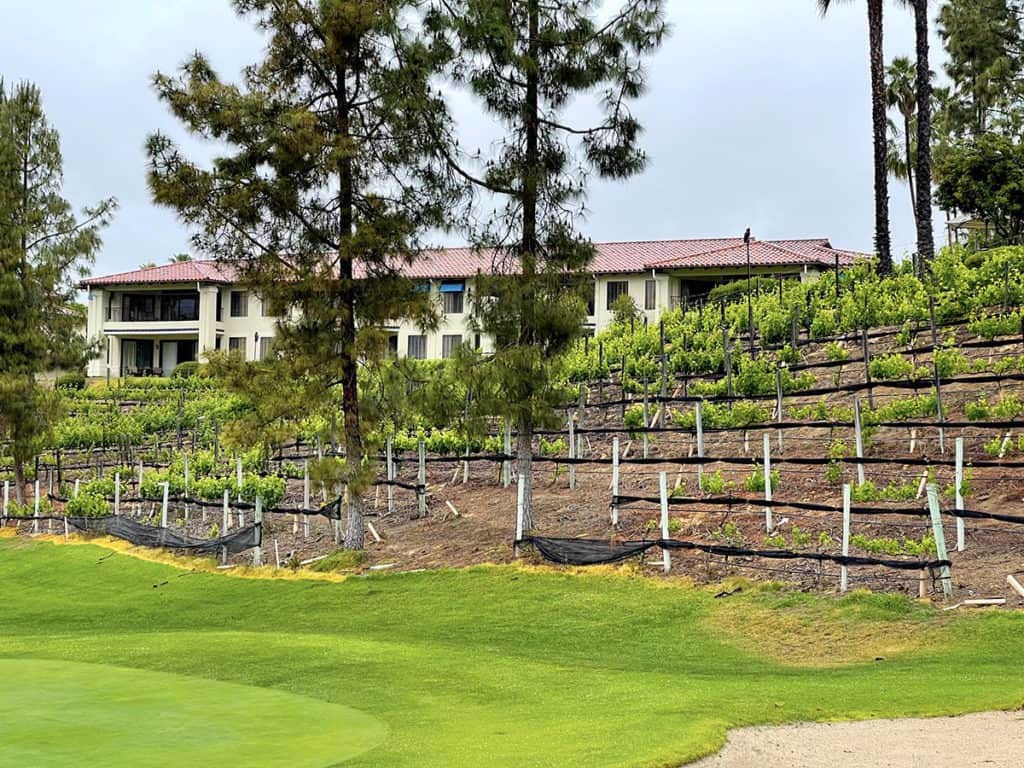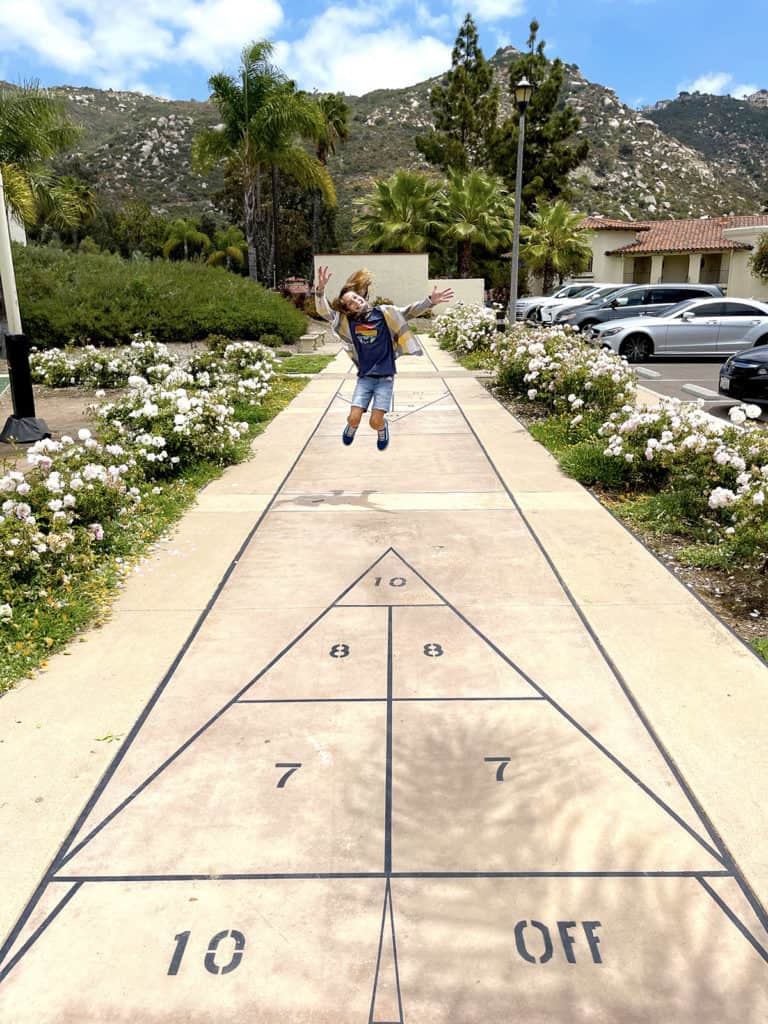 The Rooms at Welk Resorts in San Diego
Welk Resorts in San Diego offers 1, 2 & 3-bedroom villas. The luxury resort hotel offers multiple floor plans to fit everyone's different needs. All villas come standard with fully-equipped kitchens, living and dining spaces, LCD TVs, washer and dryers, king beds, in-room safes, a private patio or balcony, and lavish appliances.
It's like a home away from home. You can plan to stay at the resort without leaving during your entire stay because you have everything you need.
Here are some photos of what you can expect the villas to look like...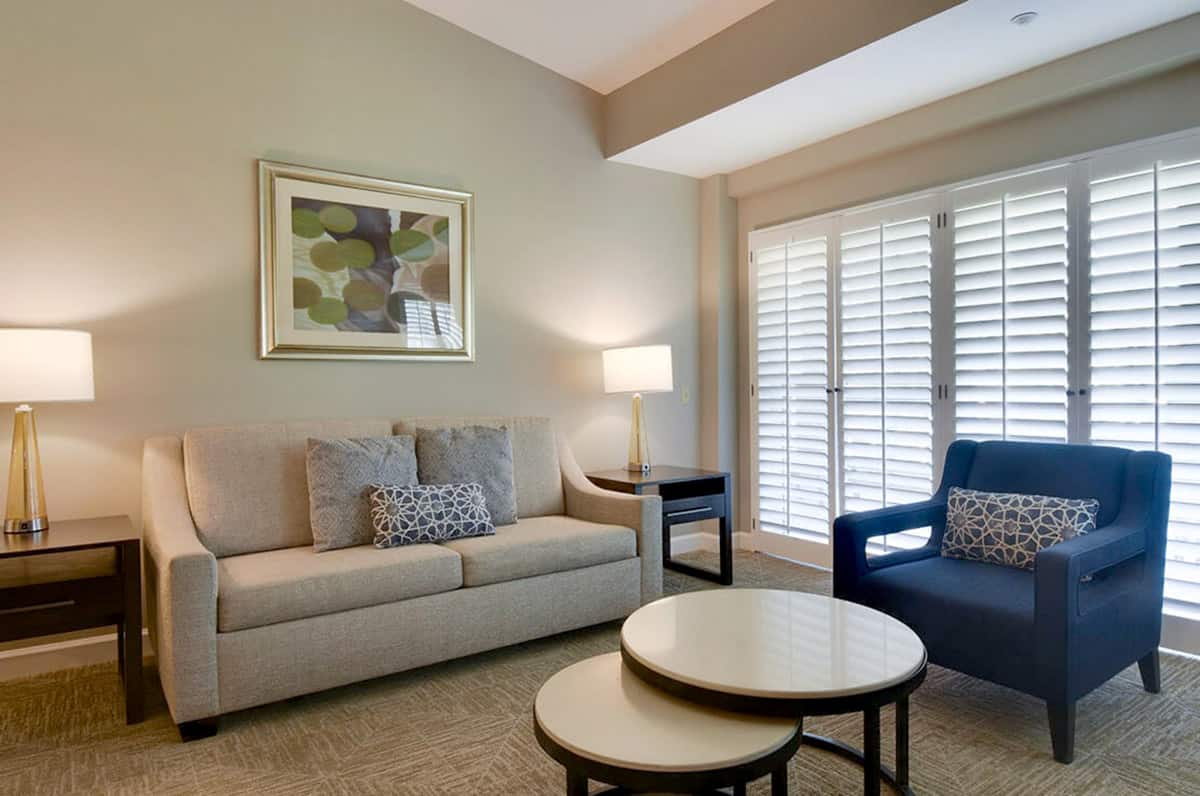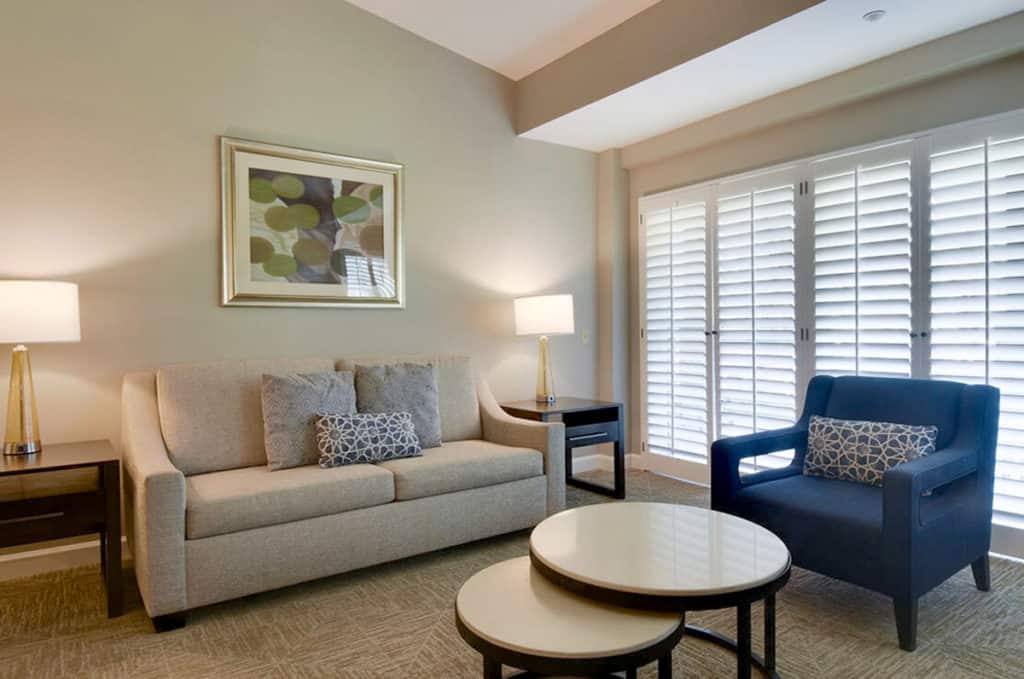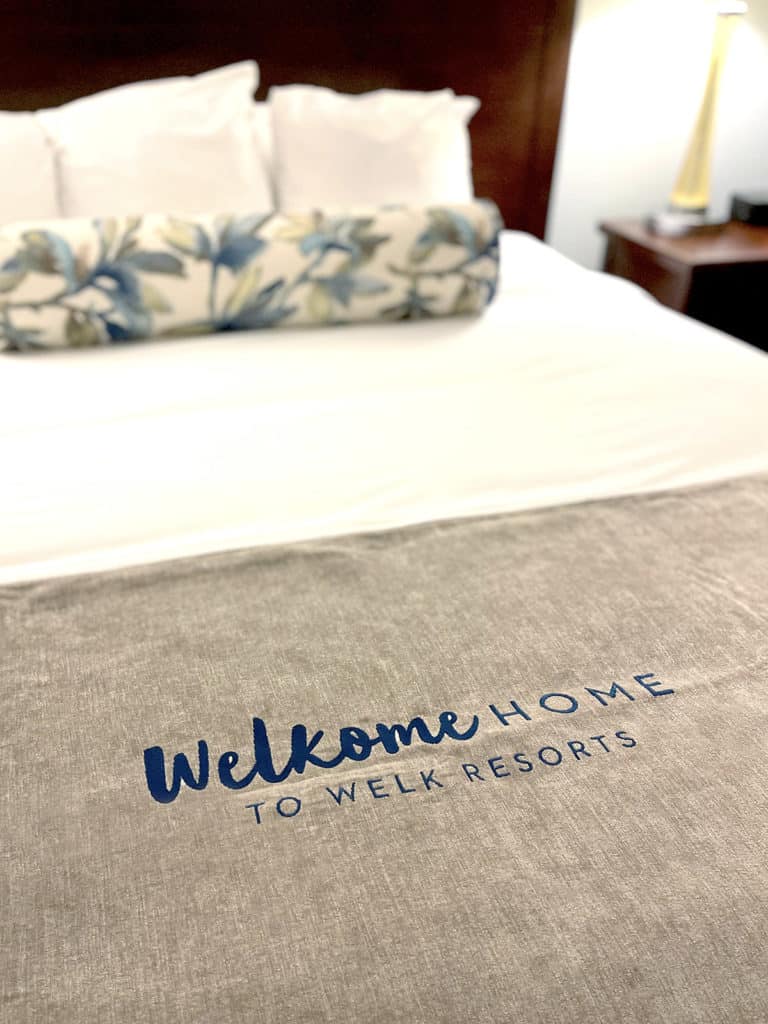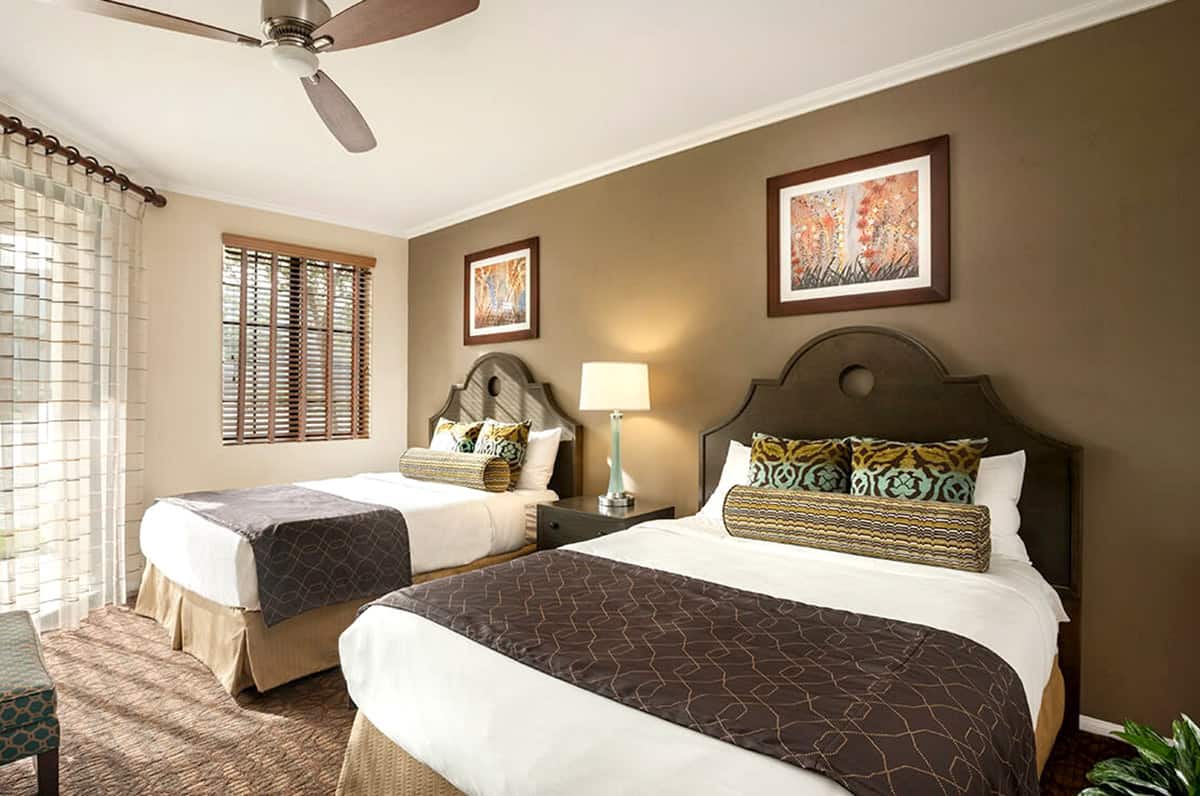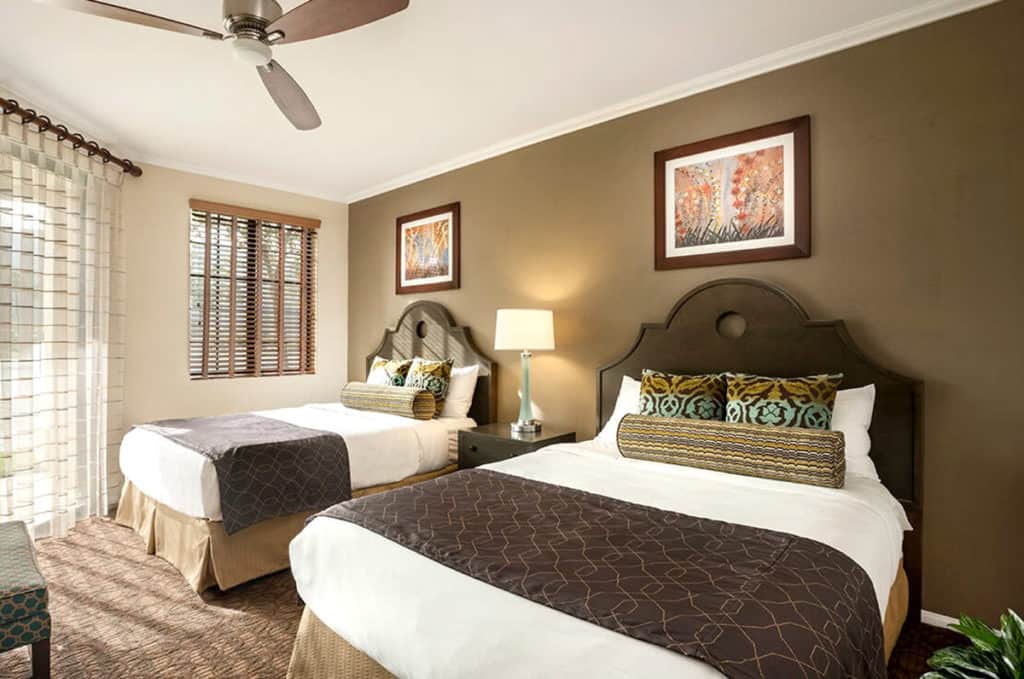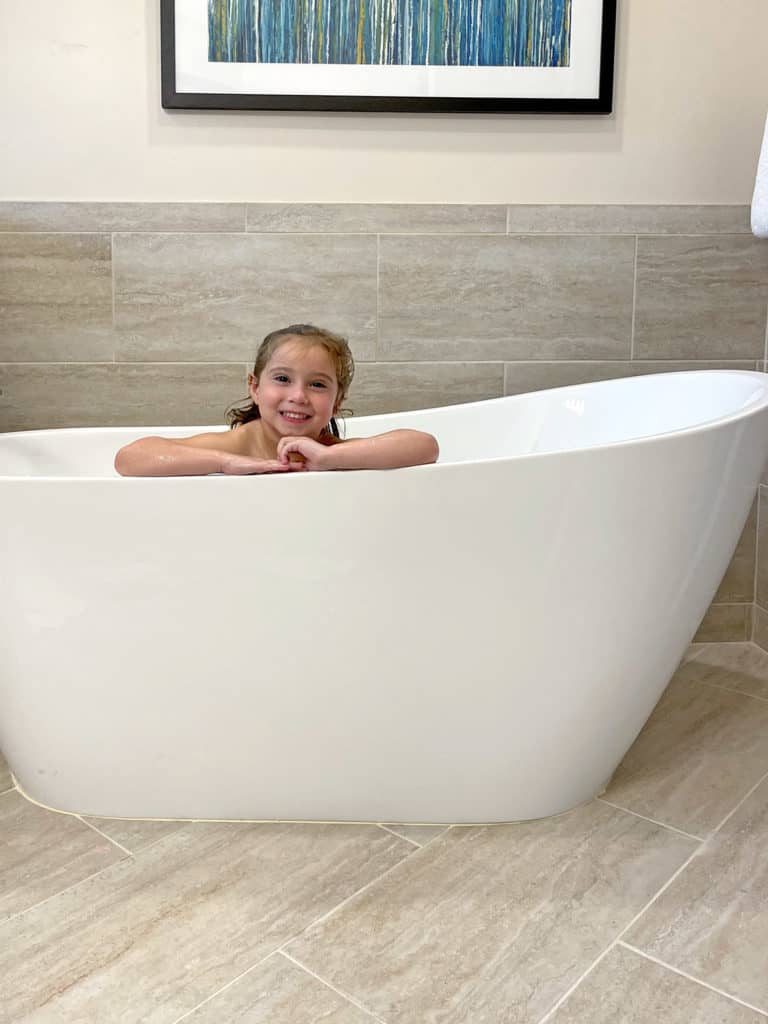 Since all of the villas come with a fully stocked kitchen, I recommend bringing ALL the food you will need during your stay. There are even barbecues available for you use, and fire pits.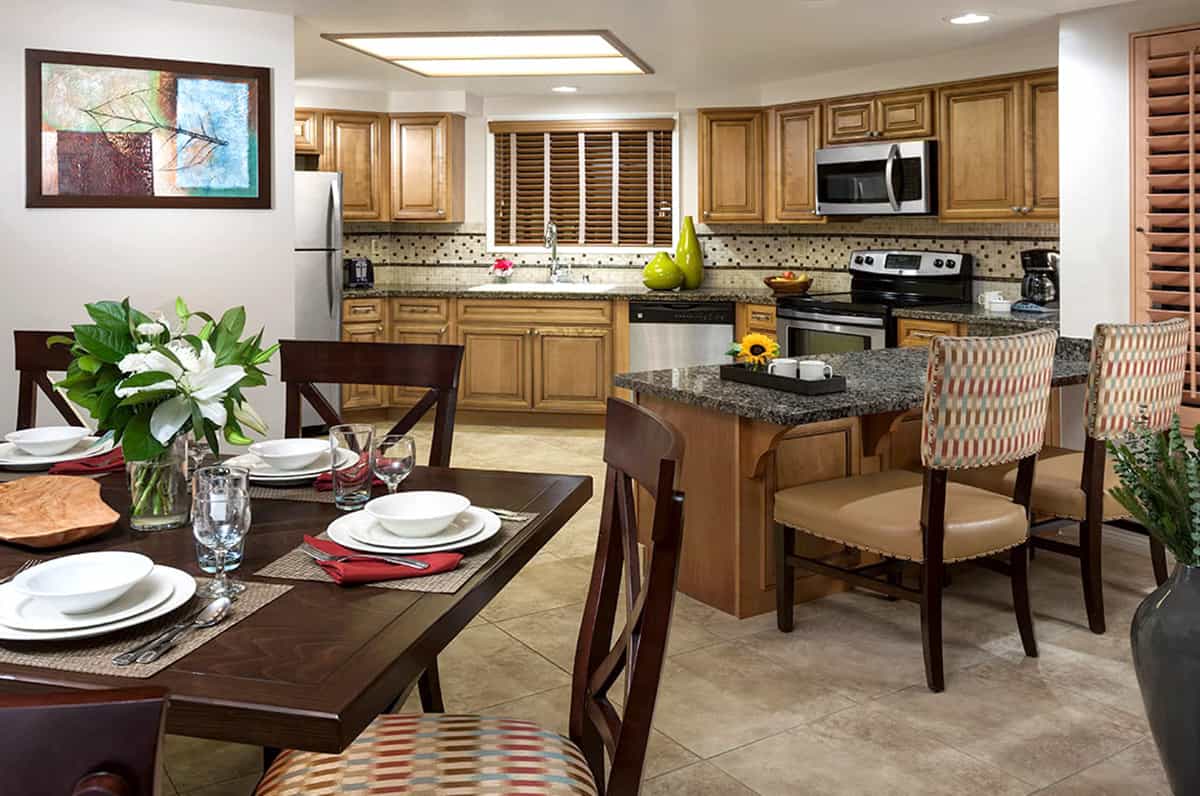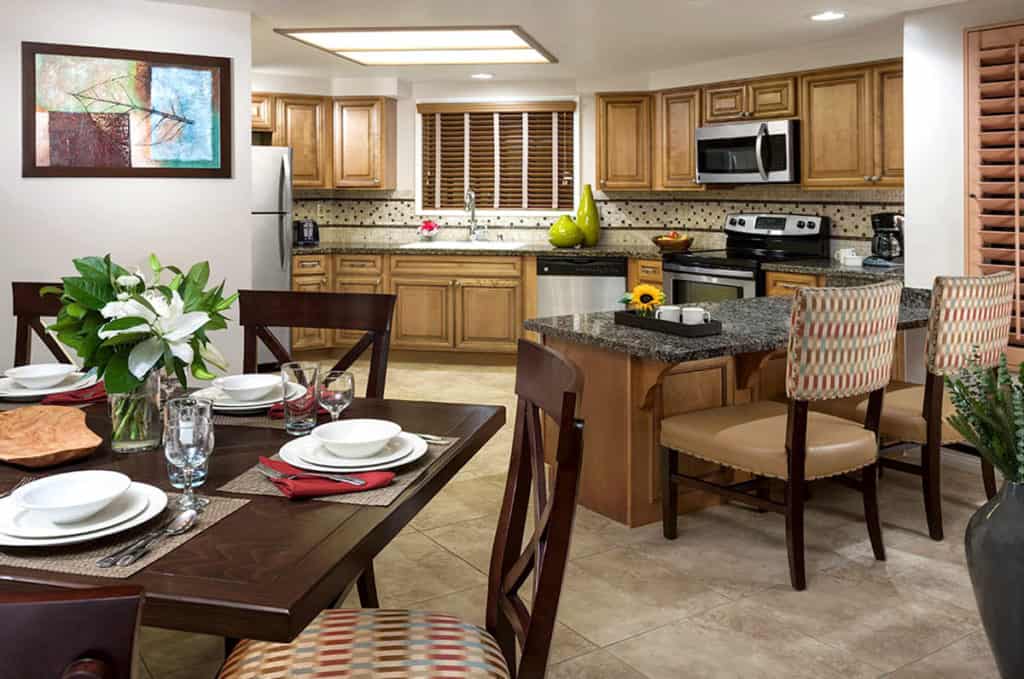 Don't feel like cooking? Welk Resorts San Diego has an onsite restaurant, Canyon Grill. There is also a Pizza Hut and a Starbucks® Coffee. During good weather, there are poolside cafés, also poolside and golf snack shacks. If you need groceries, The Market its open for grocery essentials.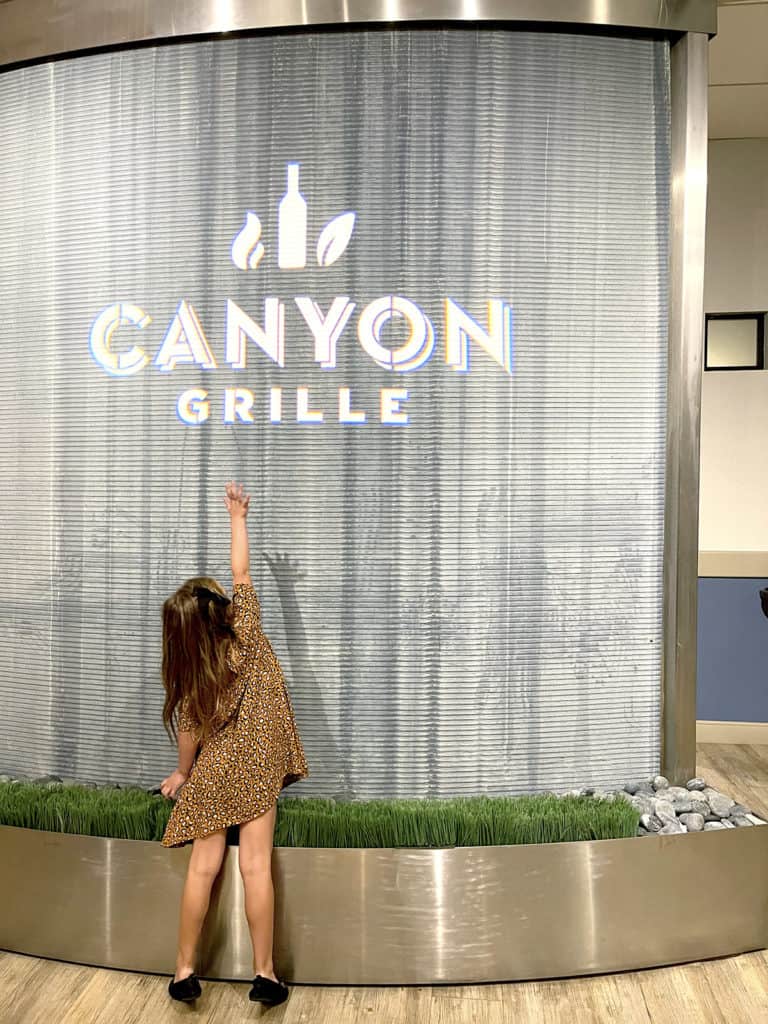 Enjoy our spa, multiple activity centers, pools and waterslides, on-site dining, golf, and other convenient amenities!
Is Welk Resorts San Diego a Timeshare?
First of all, YES. Welk Resorts San Diego is a timeshare. However, you can book a stay at Welk Resorts without owning one. At the same time, once you visit, you will immediately see why so many Welk Resorts owners love their timeshares!
Is Welk Resorts Timeshare Worth it?
Welk Resorts is definately a great timeshare to own. It exchanges very well through II & RCI, if you would like to vacation in different locations. Many people will tell you that Welk Resorts timeshares are the better ones to own.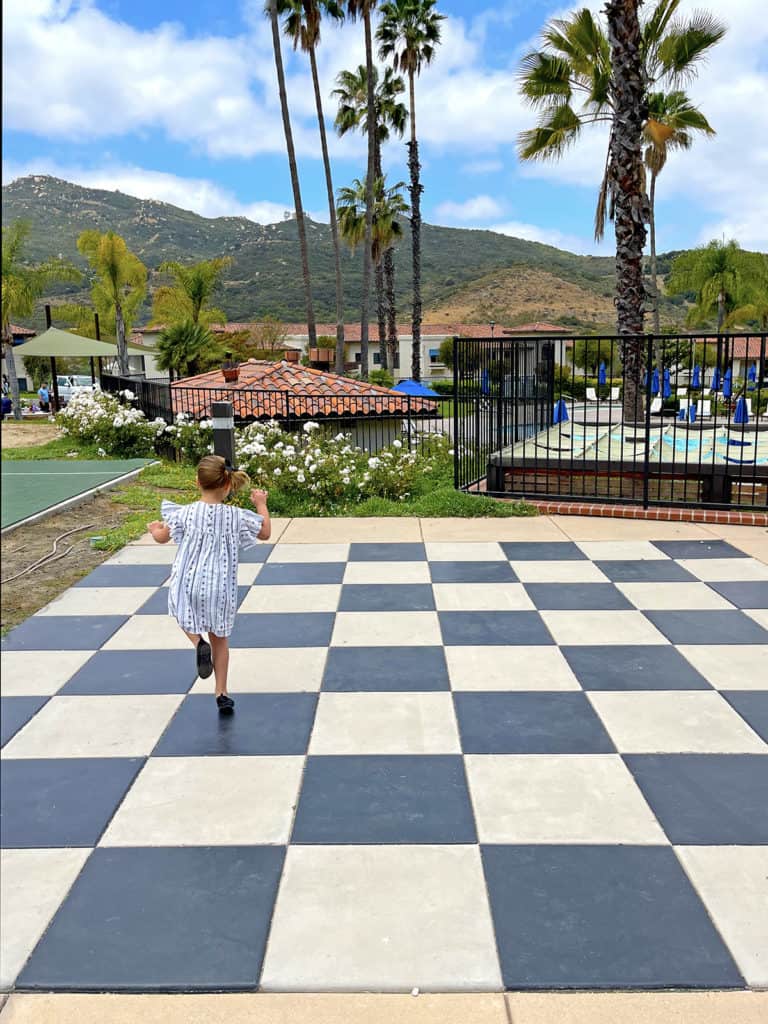 Is Welk Resorts San Diego Fun for Teens and Kids?
Oh YES!!!! Although everything about the resort is great for adults, I would say it is made for teens, kids and families. There are so many activities to do – some are included in your stay, and some cost an additional fee. However, I did find the prices are very reasonable!
Besides the swimming pools, there are also giant board games, basketball courts, bike & e-bike rentals, rock climbing, axe throwing, archery, ping pong, movies by the pool, an escape room, playgrounds, arts & crafts and more. I was so impressed with the amount of activities offered at the resort.
Here are some of the Welk Resorts San Diego Activities!
Check out all the photos I took of my kids having fun at Welk Resorts San Diego...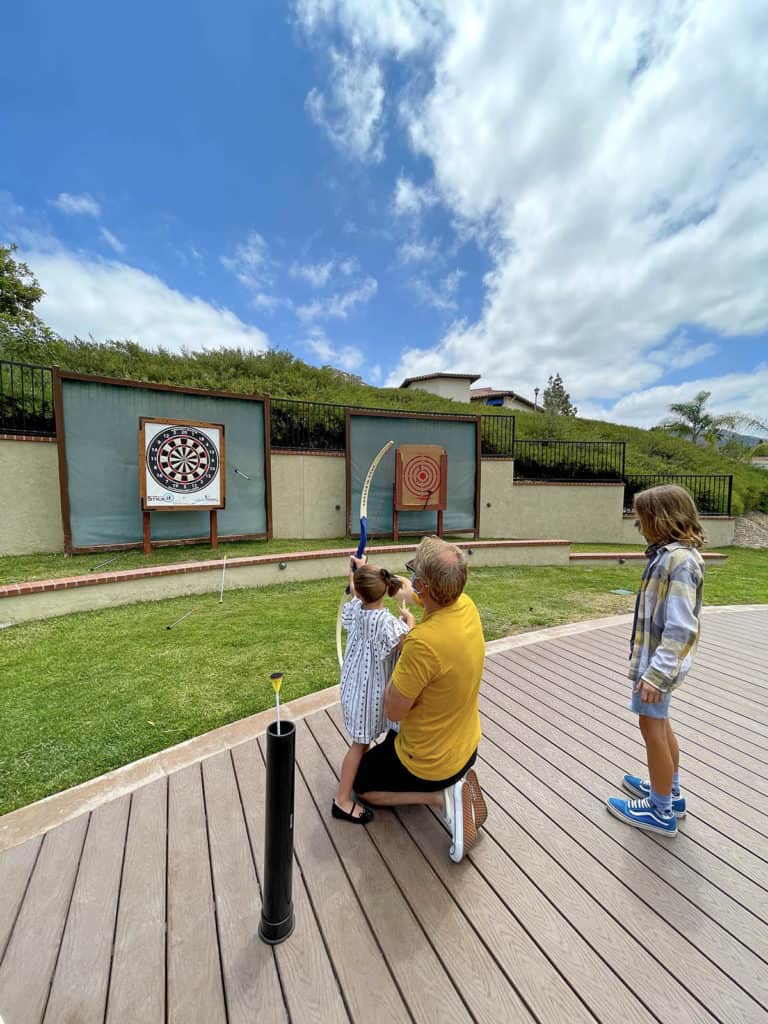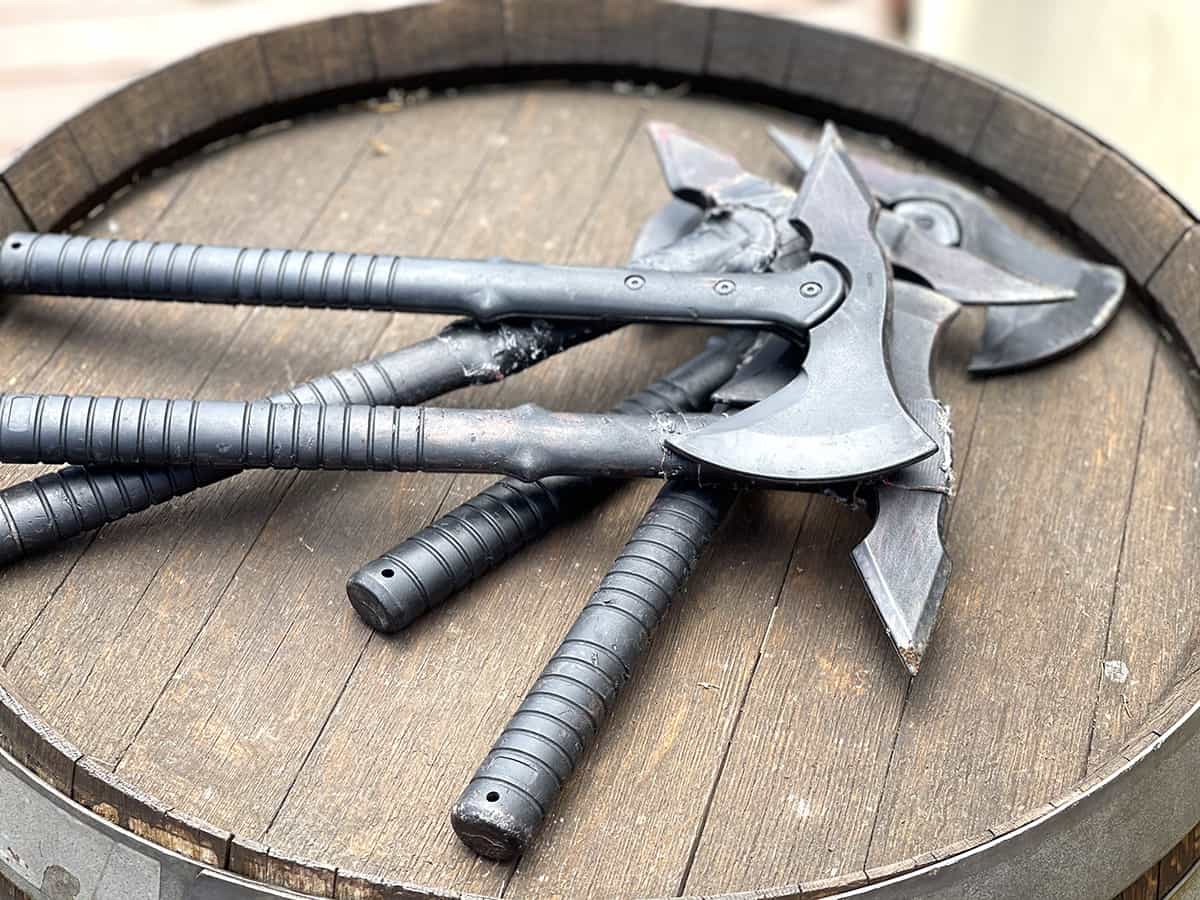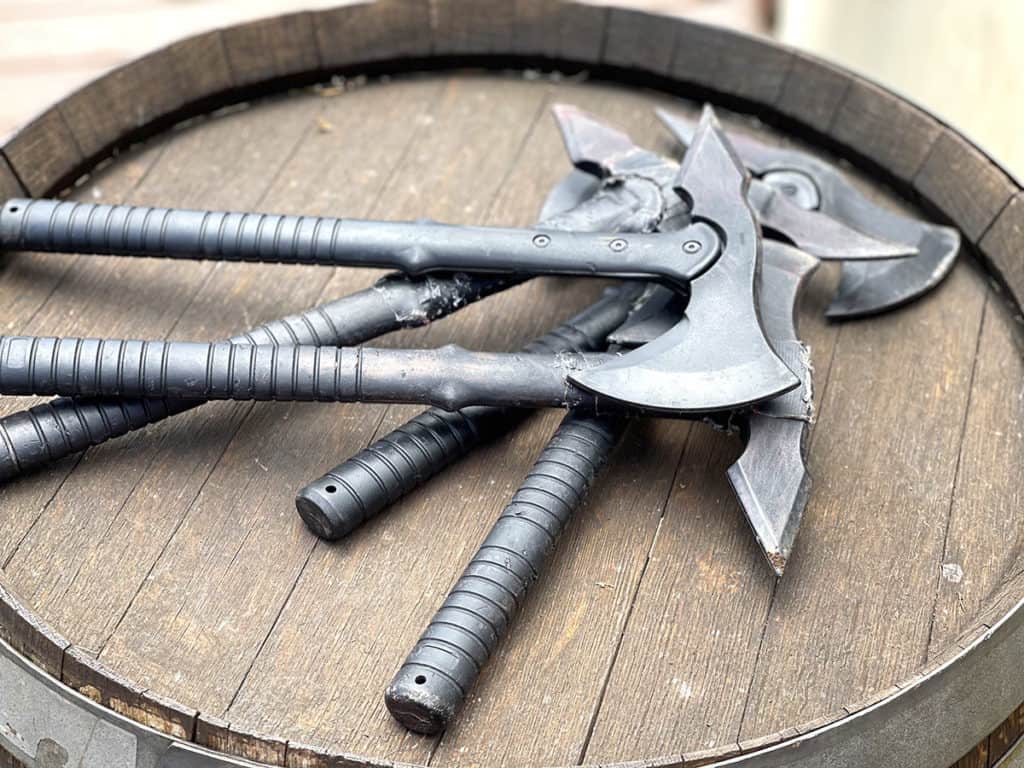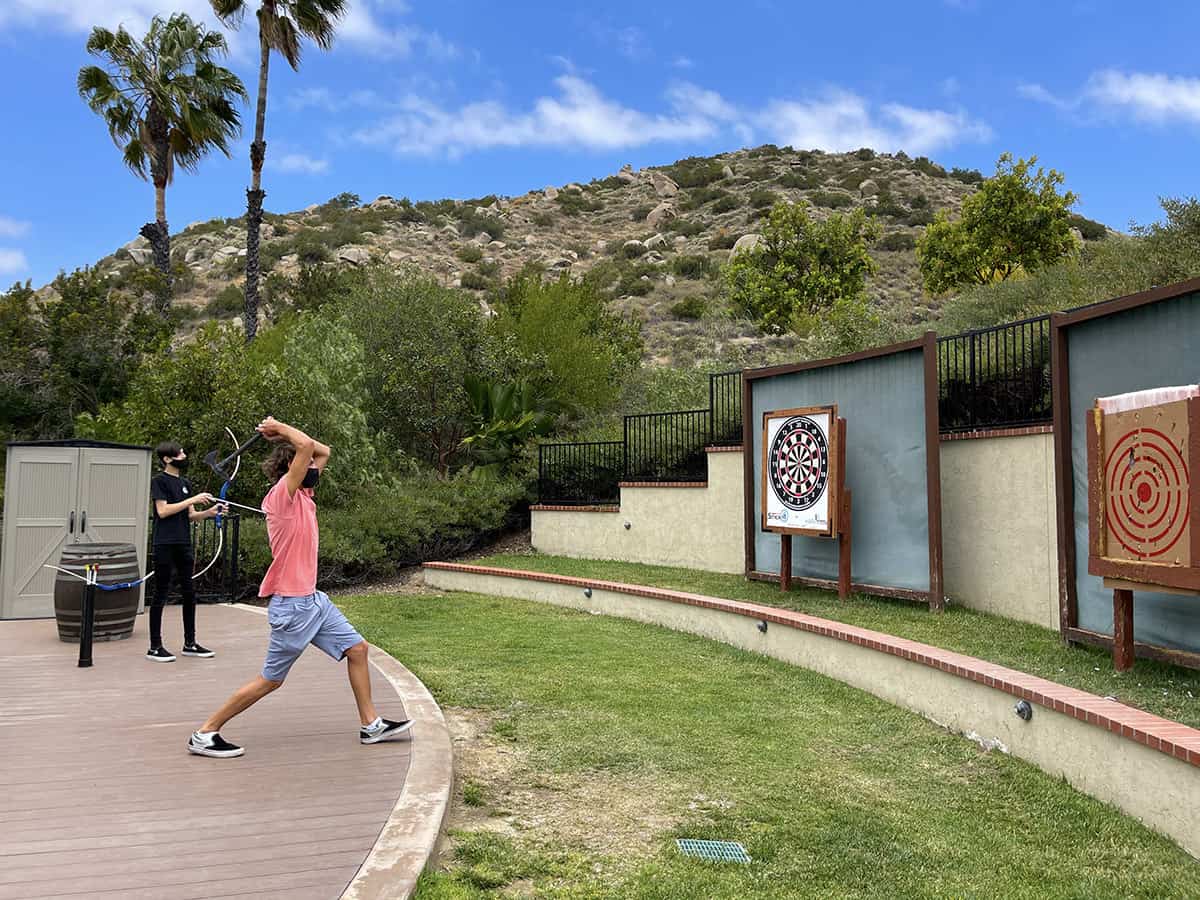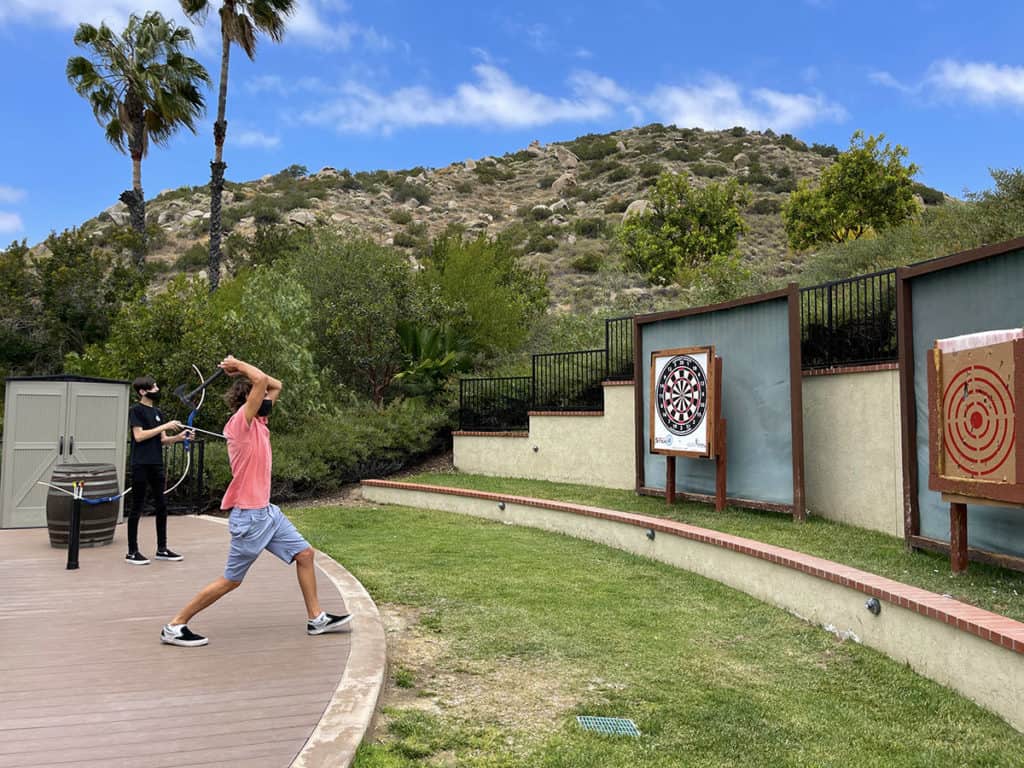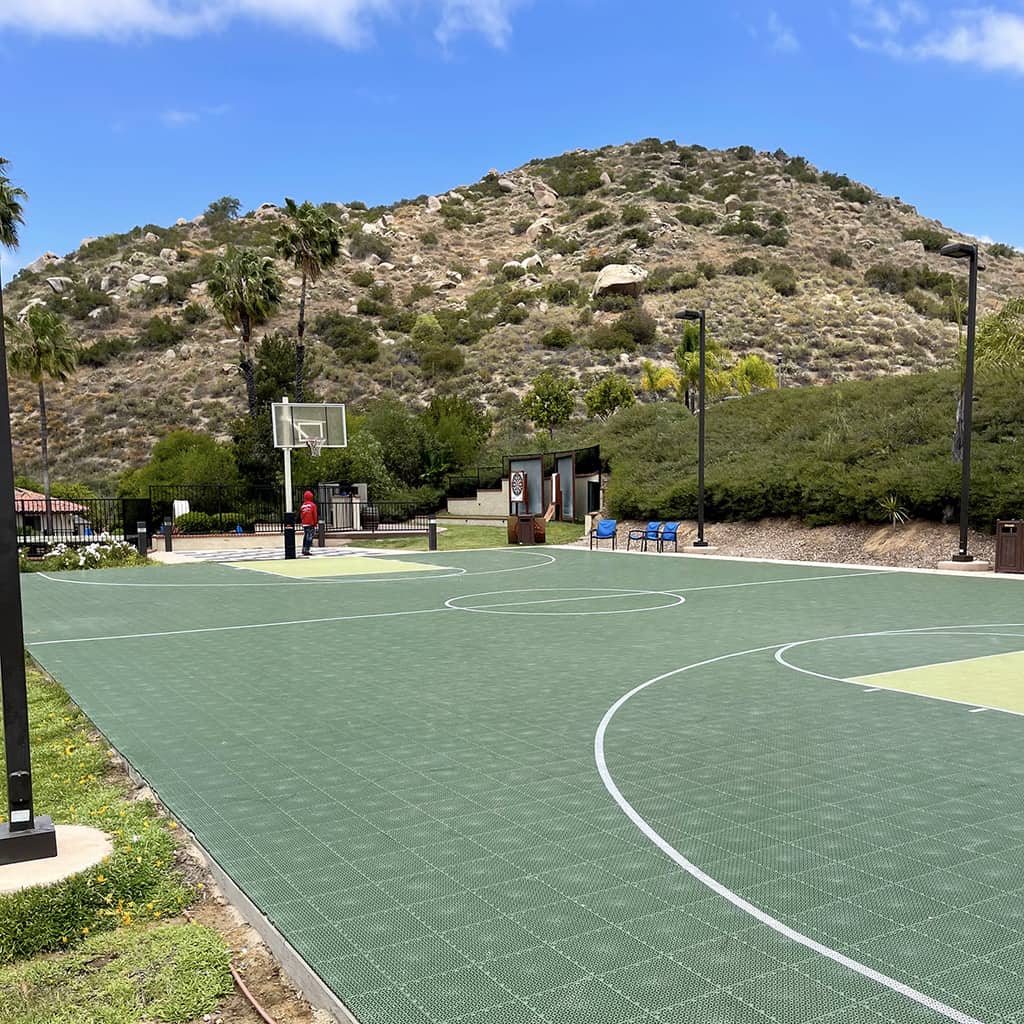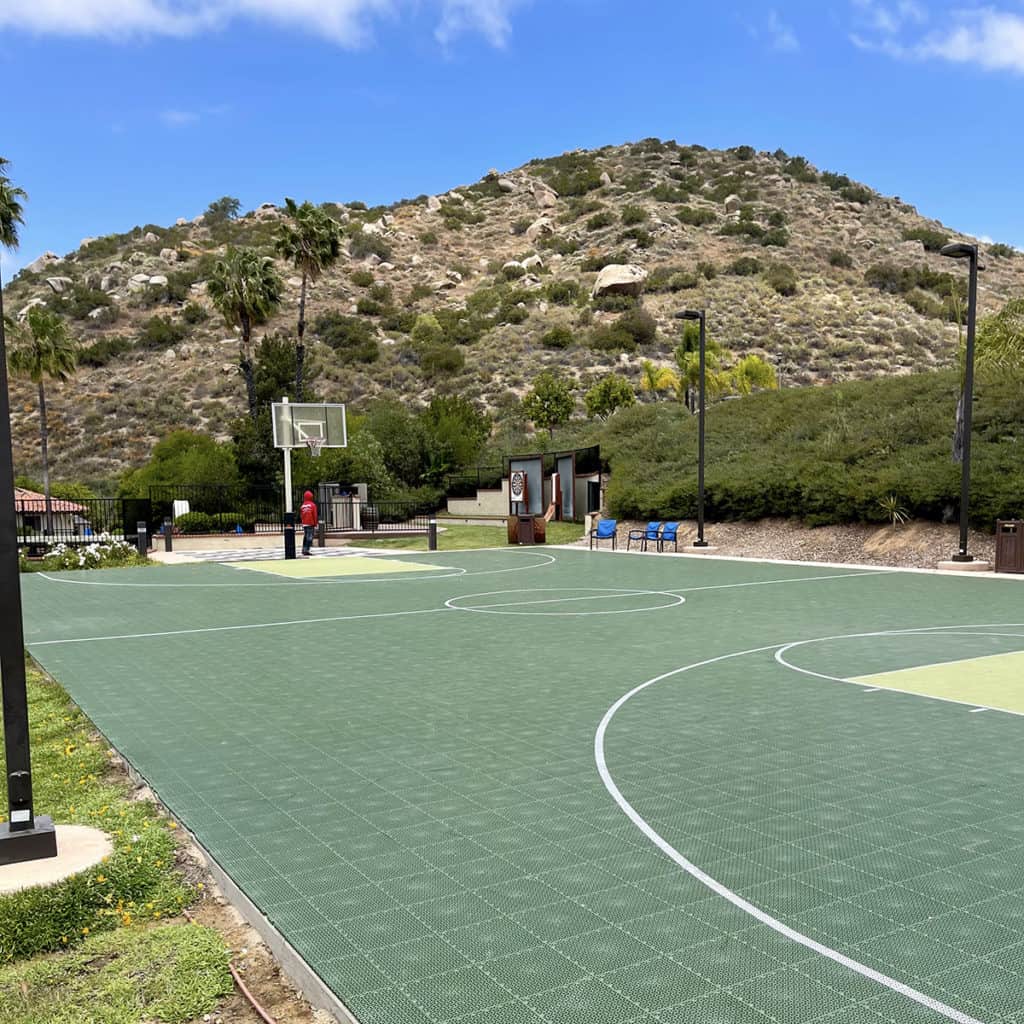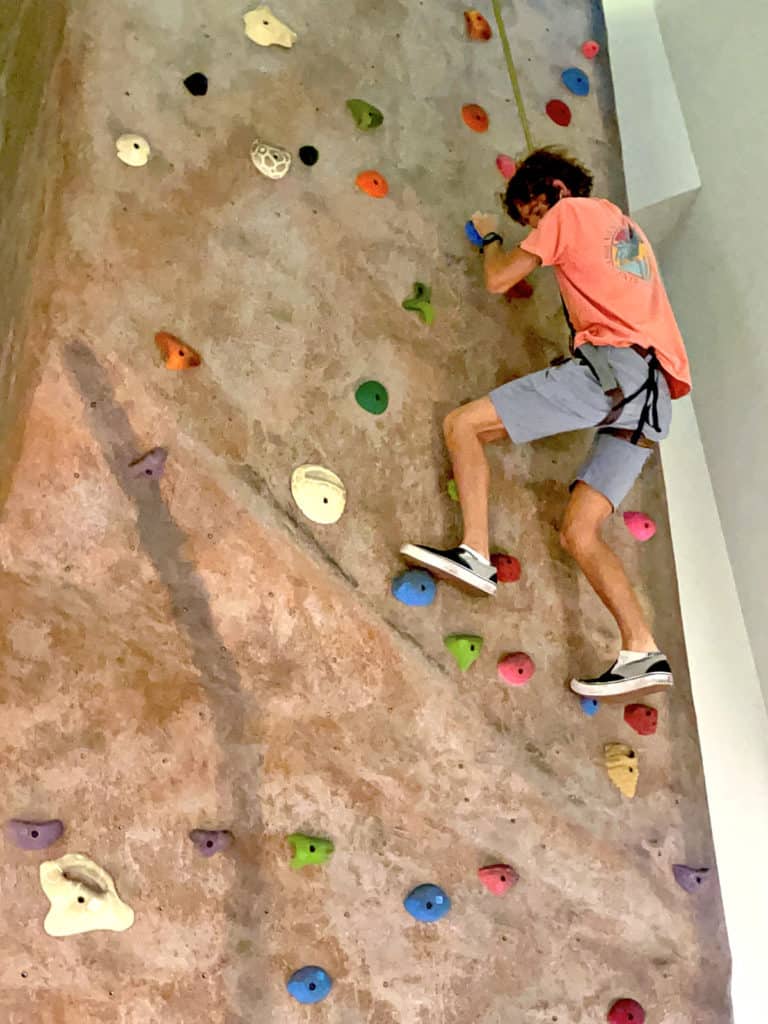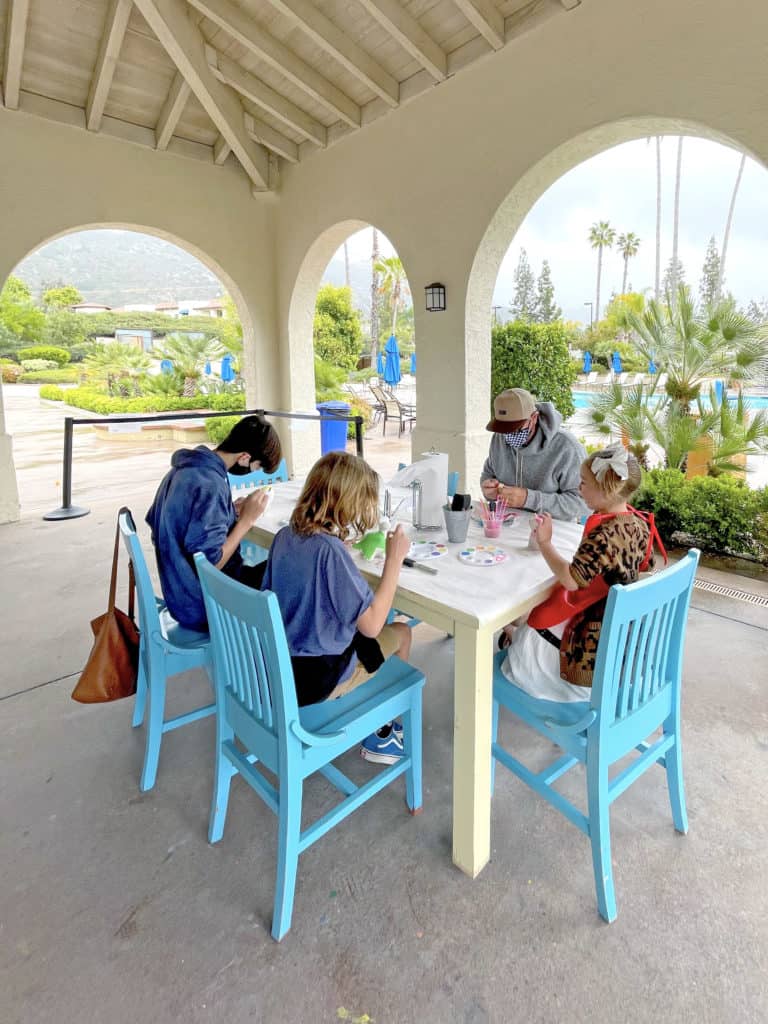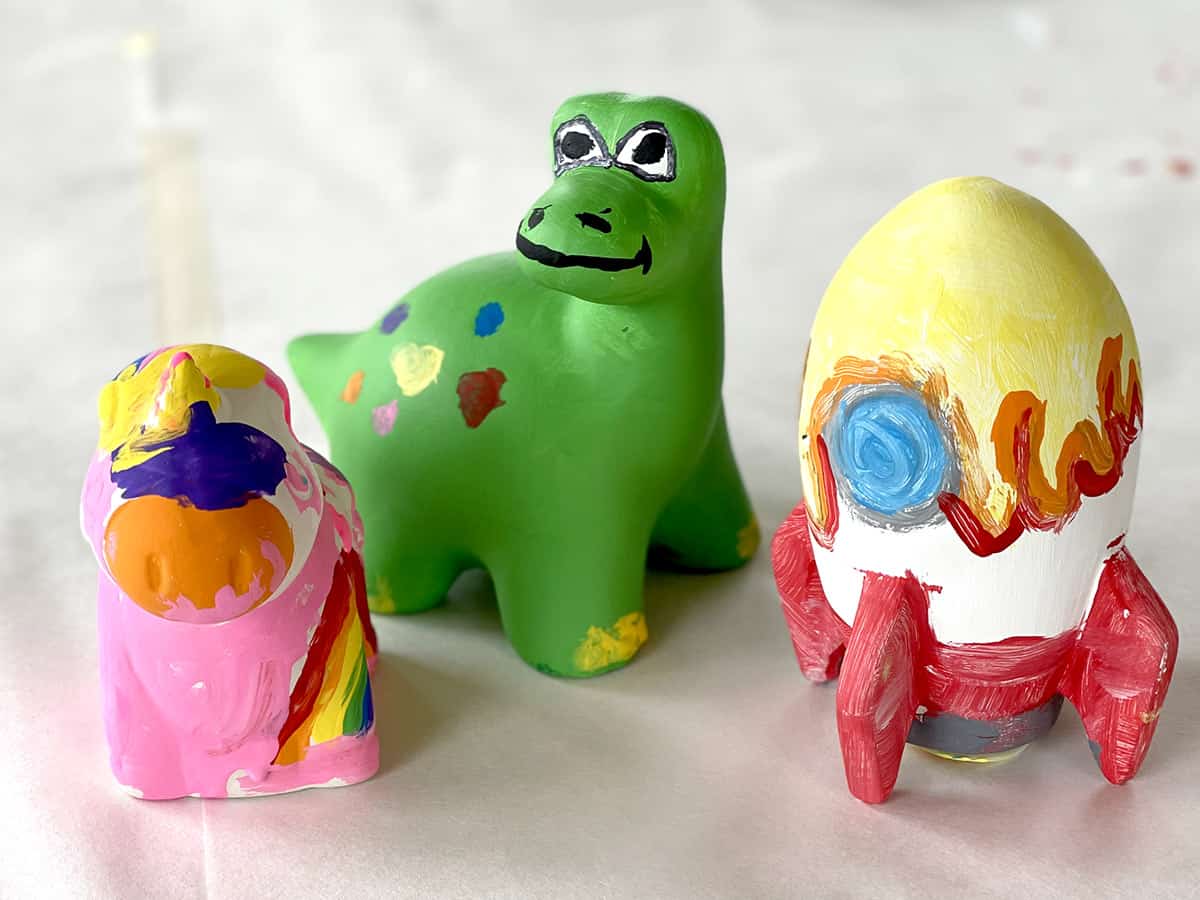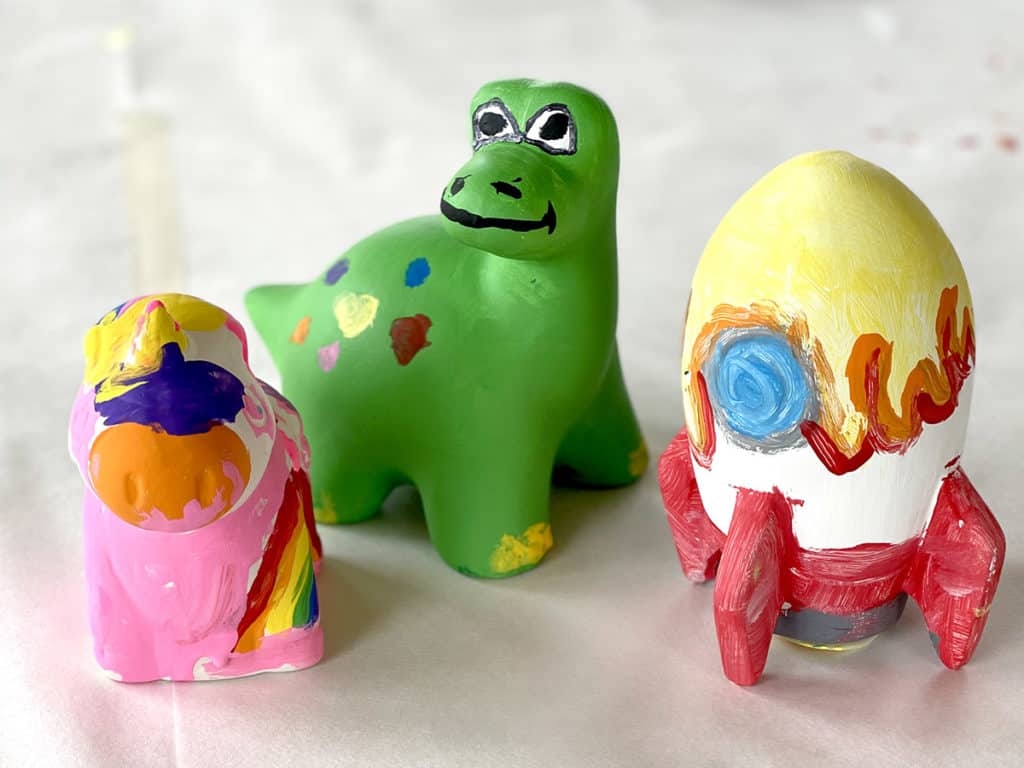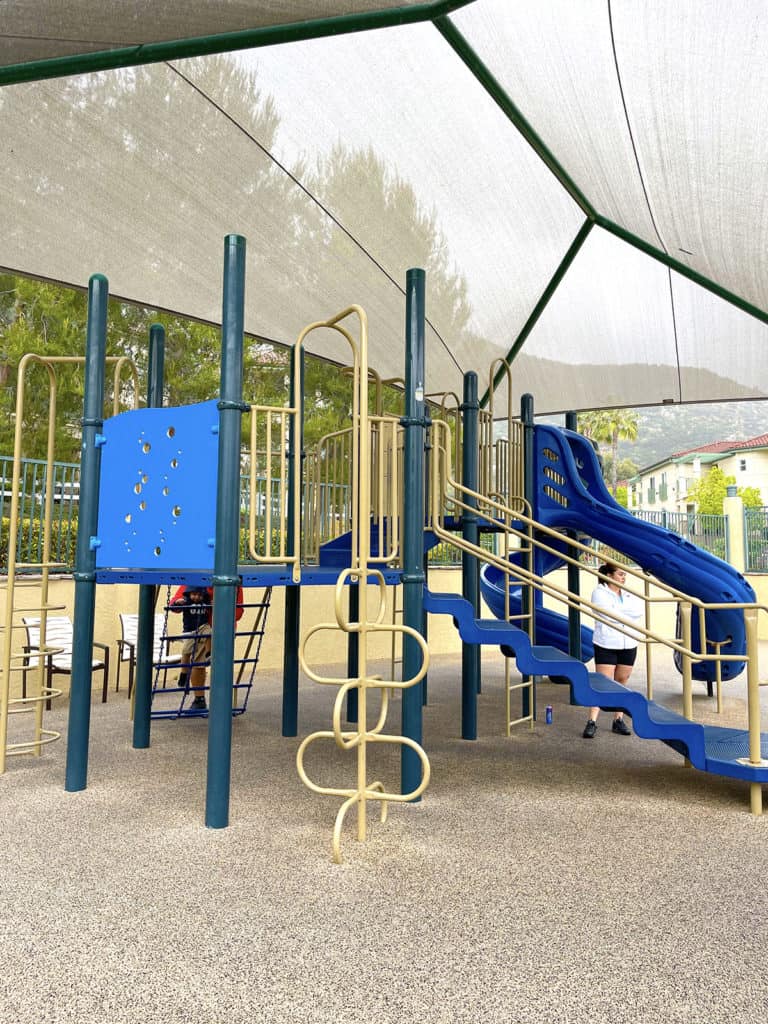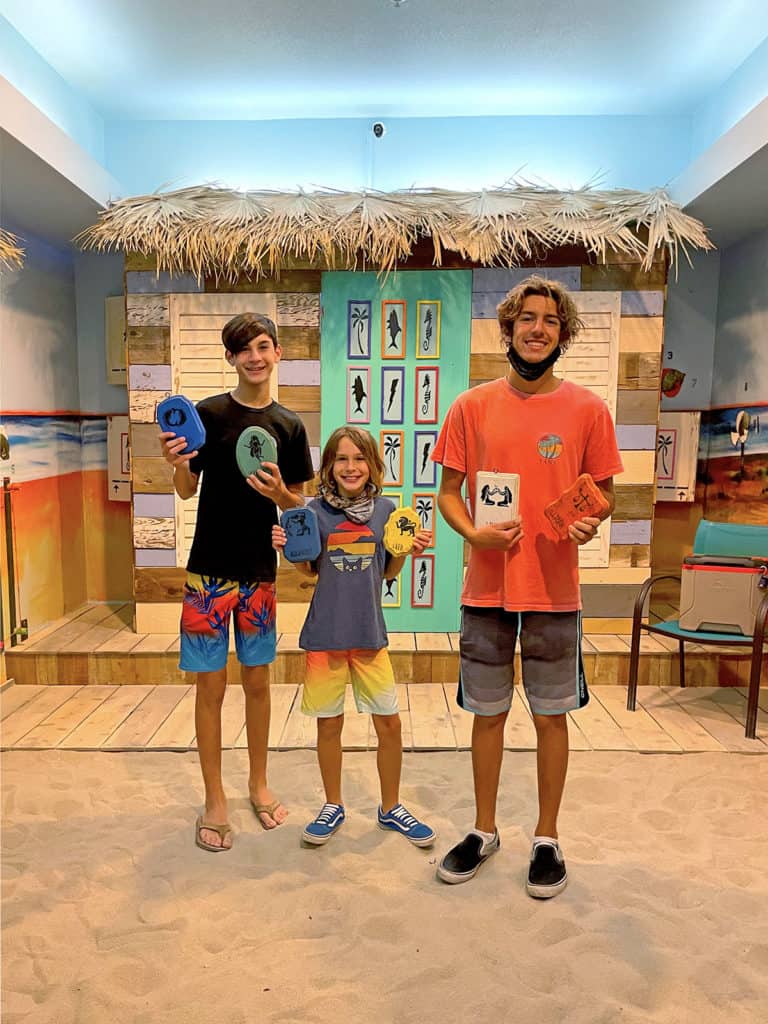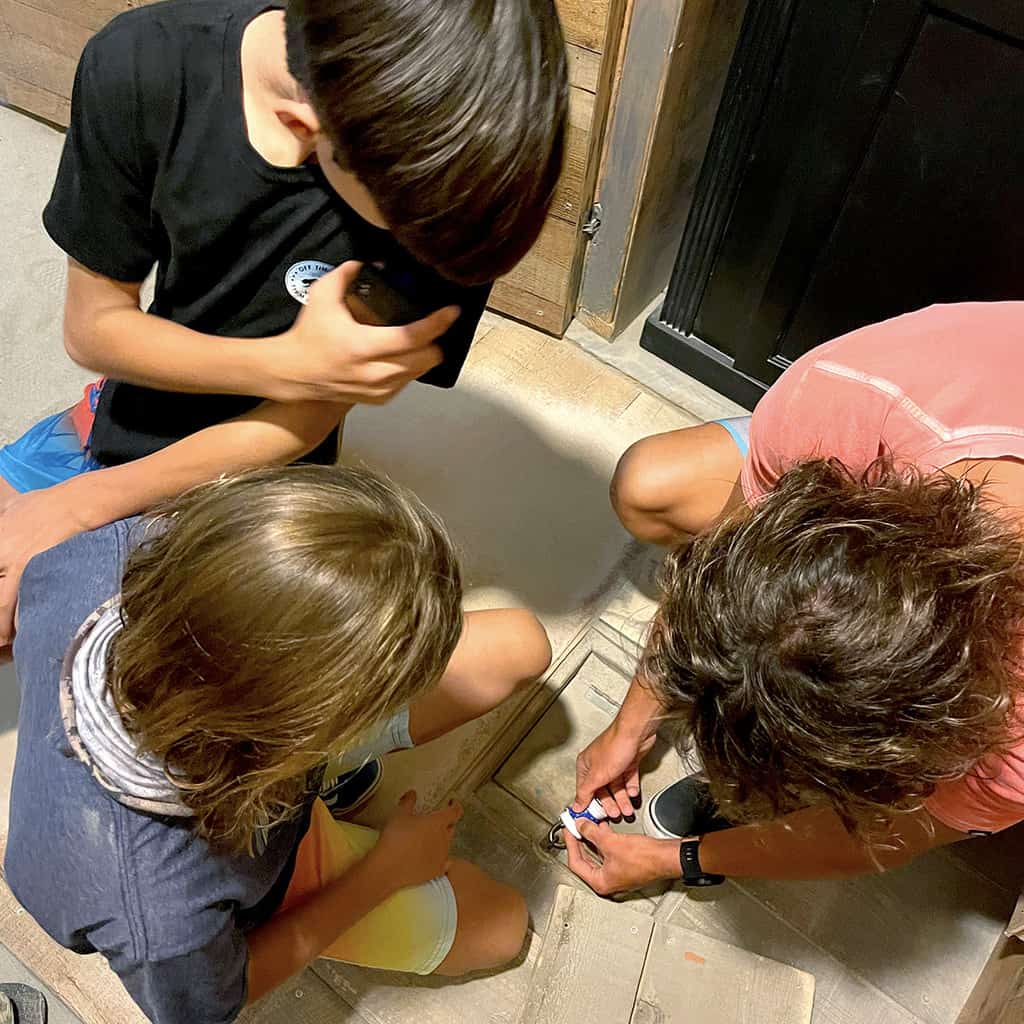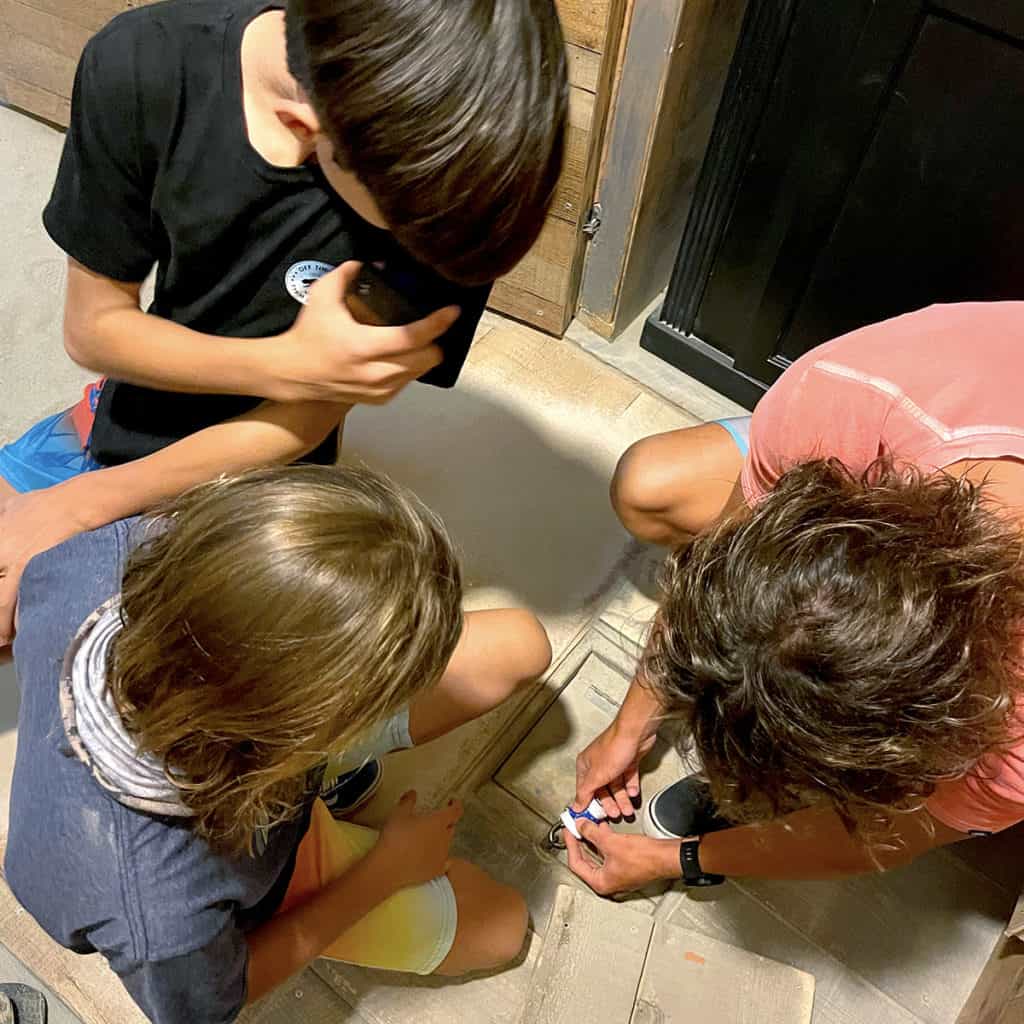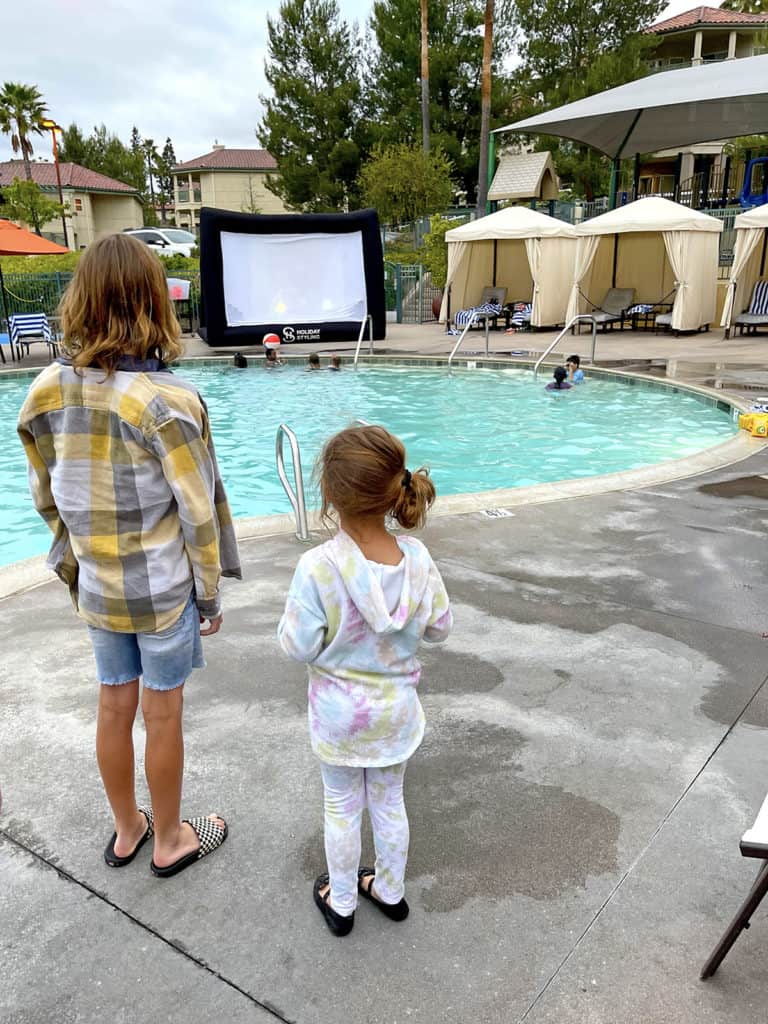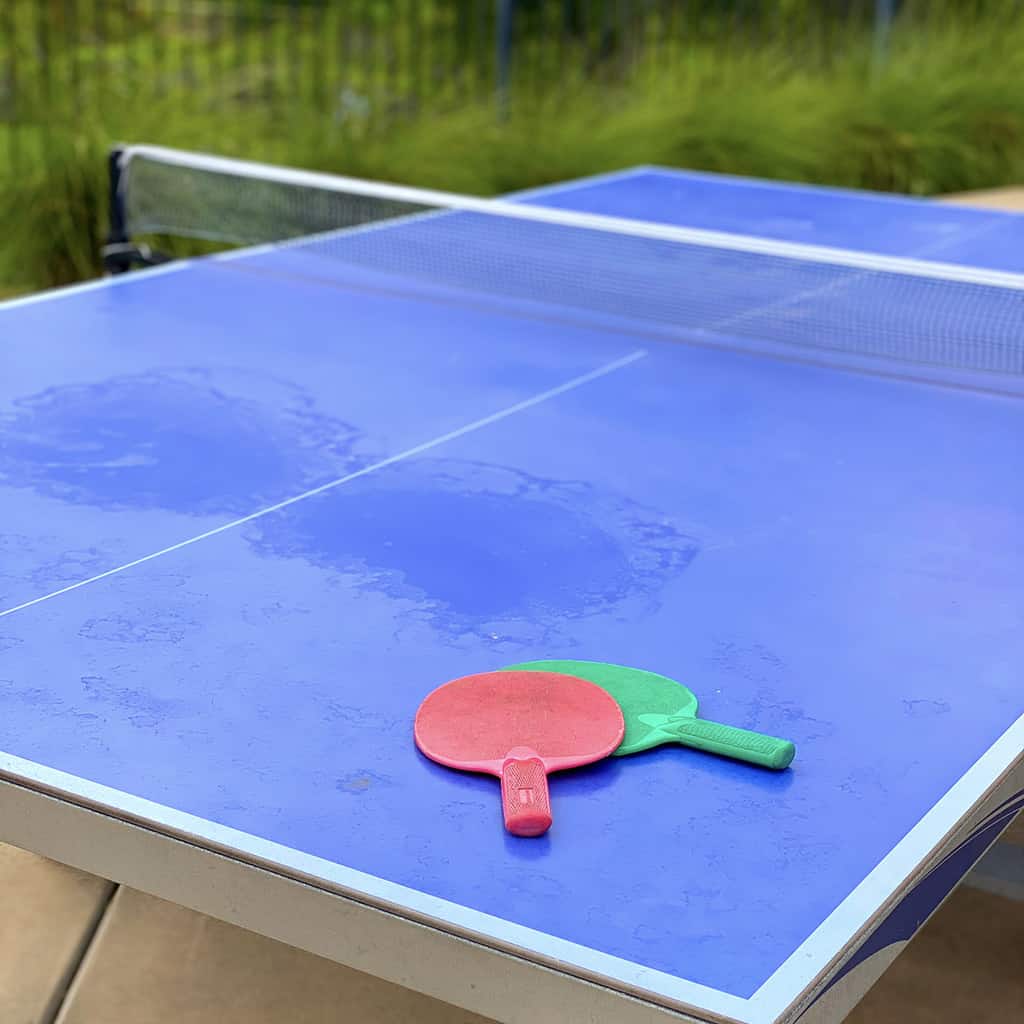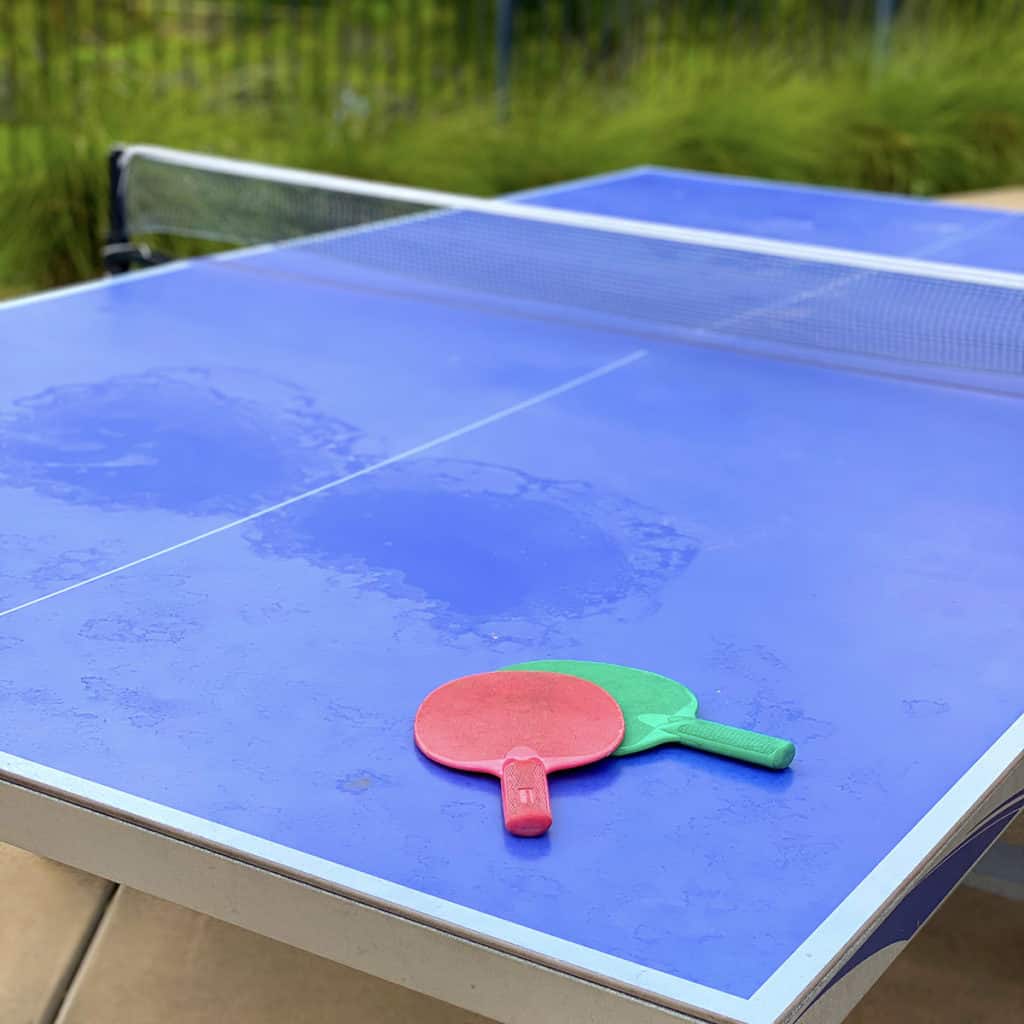 Guess what! You can get a 4 day/ 3 night stay for only $196, and it includes 2 tickets to the San Diego Zoo. See the promo details at the end of this post.
Does Welk Resorts San Diego Have Amenities for Adults?
Yep! Besides everything listed above, that are enjoyed by kids and adults alike, there is also:
Golfing - Enjoy two beautiful golf courses. Whether you're a beginner or advanced, we offer a friendly experience for all skill levels.
The Fitness Center - which offering elliptical machines, treadmills, free weights, indoor rock climbing, classes, and much more!
Bello Vita Spa - Indulge in head-to-toe relaxation and rejuvenation at Bello Vita Spa, where they offer everything from facials to pedicures.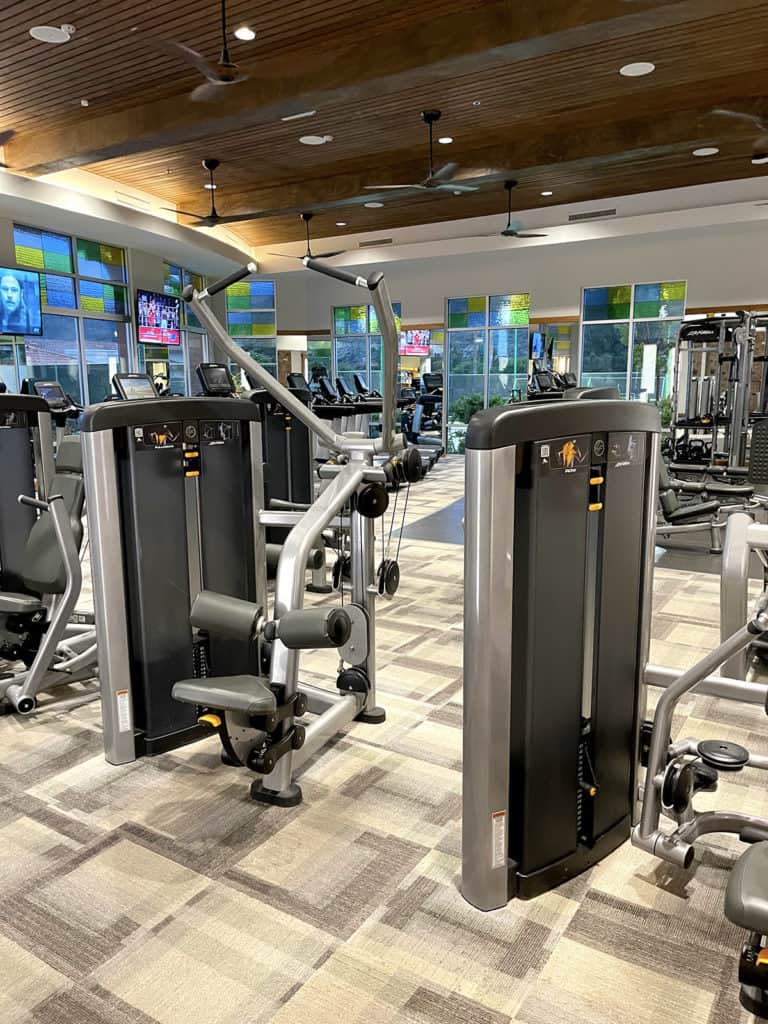 How Many Pools Does Welk Resorts San Diego Have?
Spread throughout the resort are five recreation centers, each featuring cabanas, spas, activities, and a unique swimming pool area. You'll find a 120-foot water slide at Mountain Springs, two pools and private cabanas at Boulder Springs, an adults-only pool and spa at Melody Hill, poolside fun and games at Broadway Hill, and a children's pool at Harmony Hill.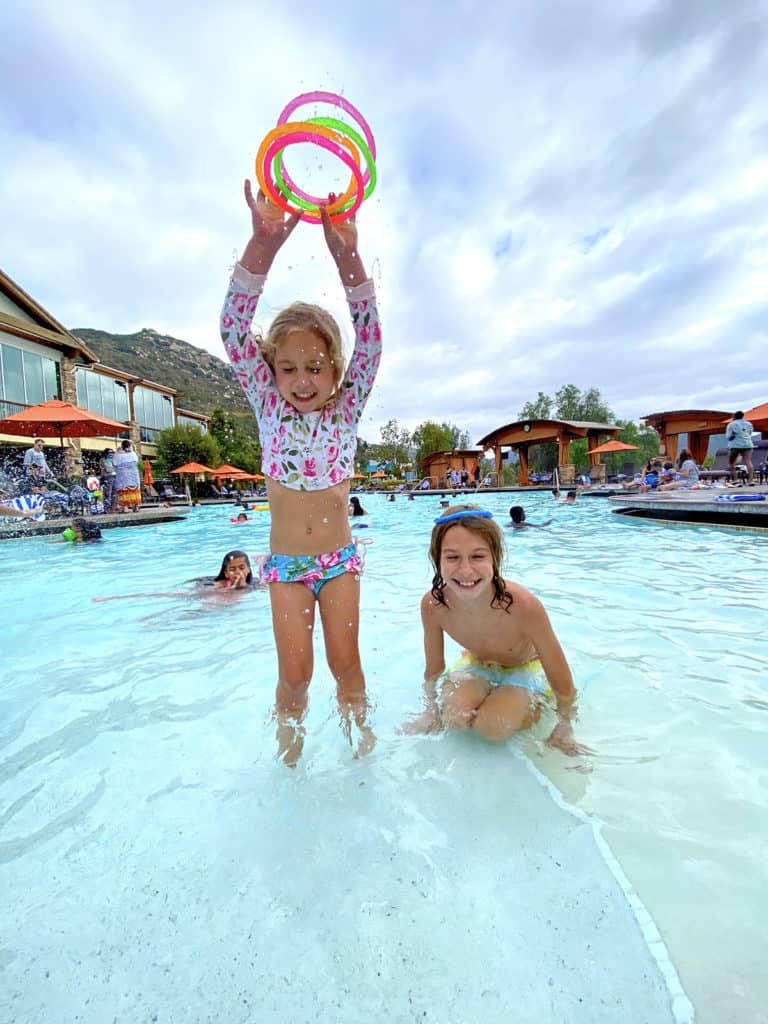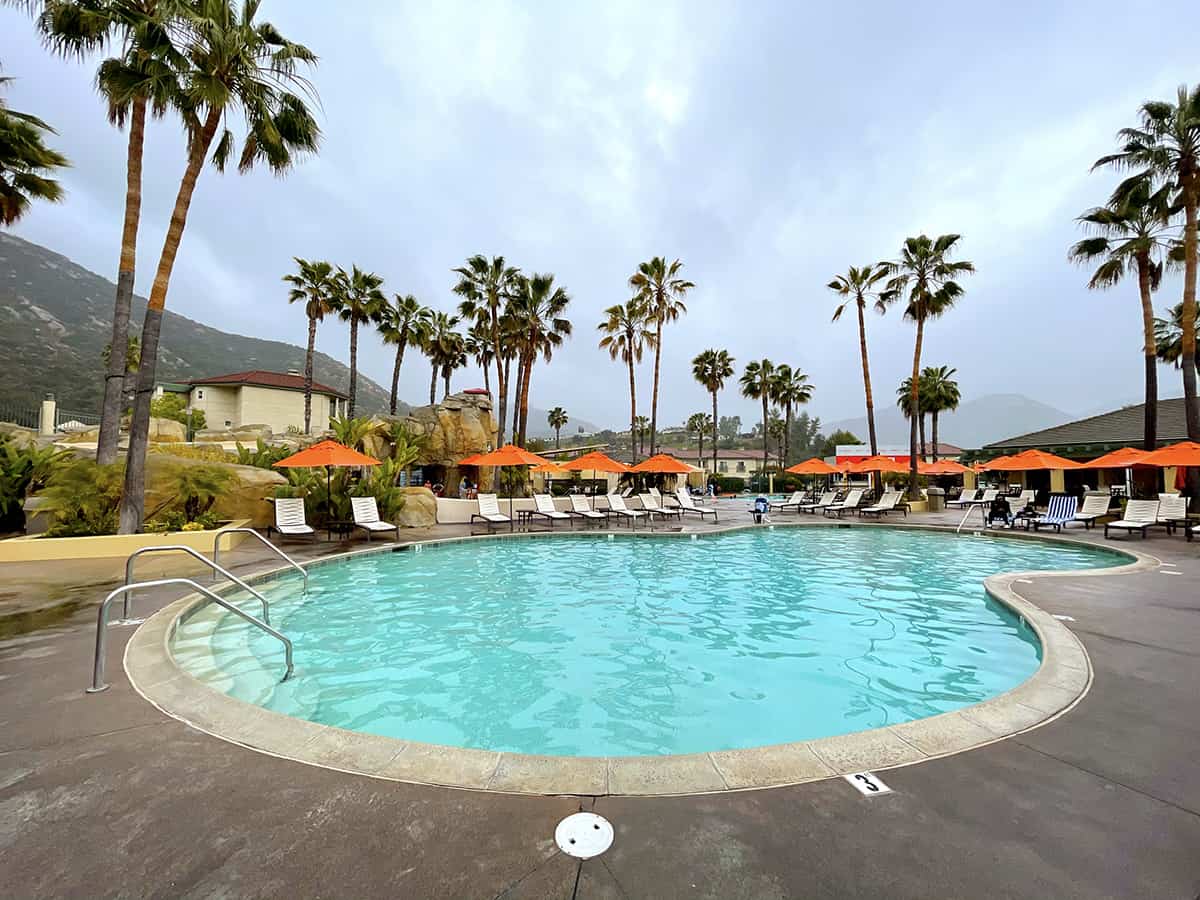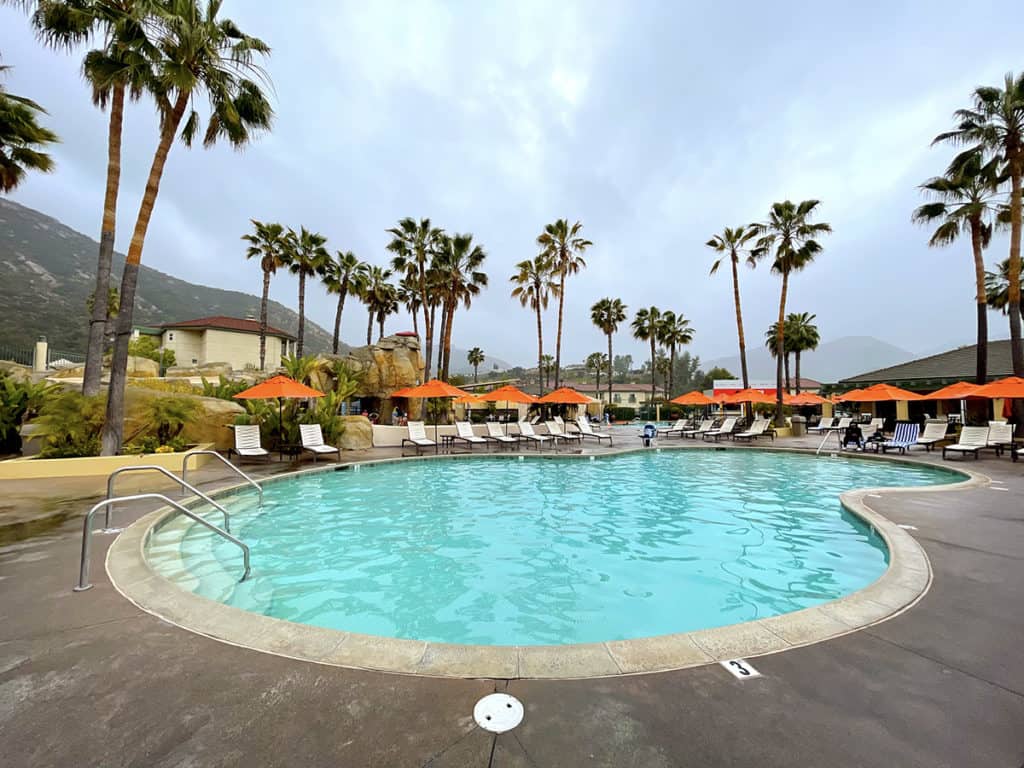 Of course the waterslides are a BIG HIT!!! There are two pools that have a waterslide for everyone to enjoy.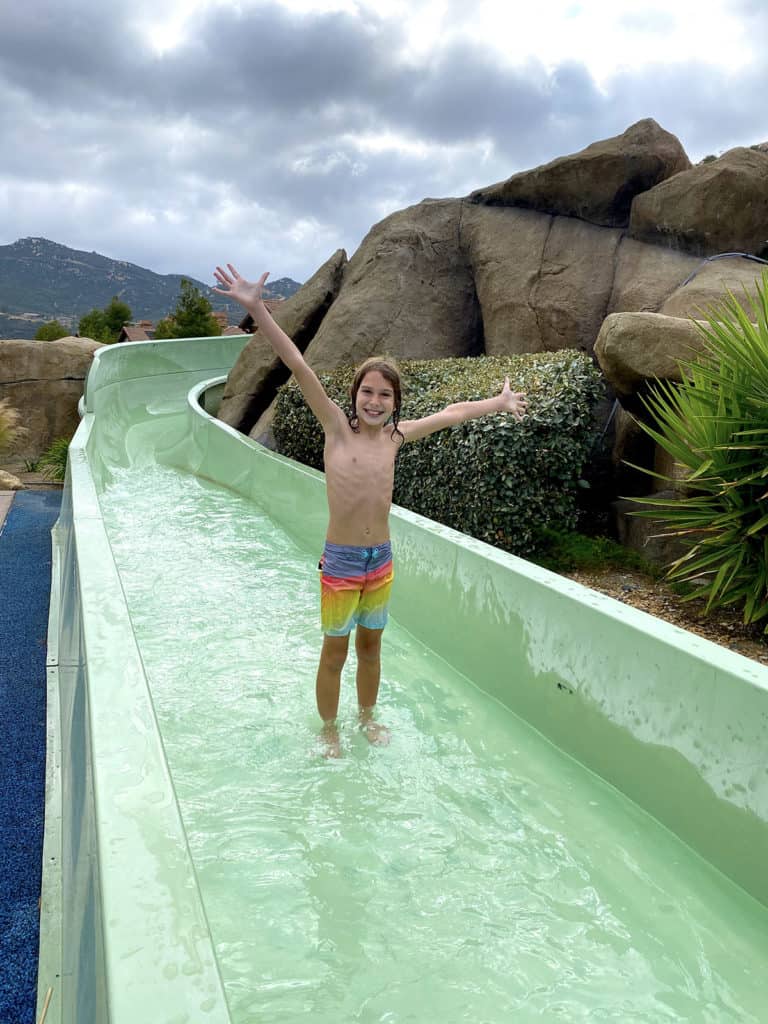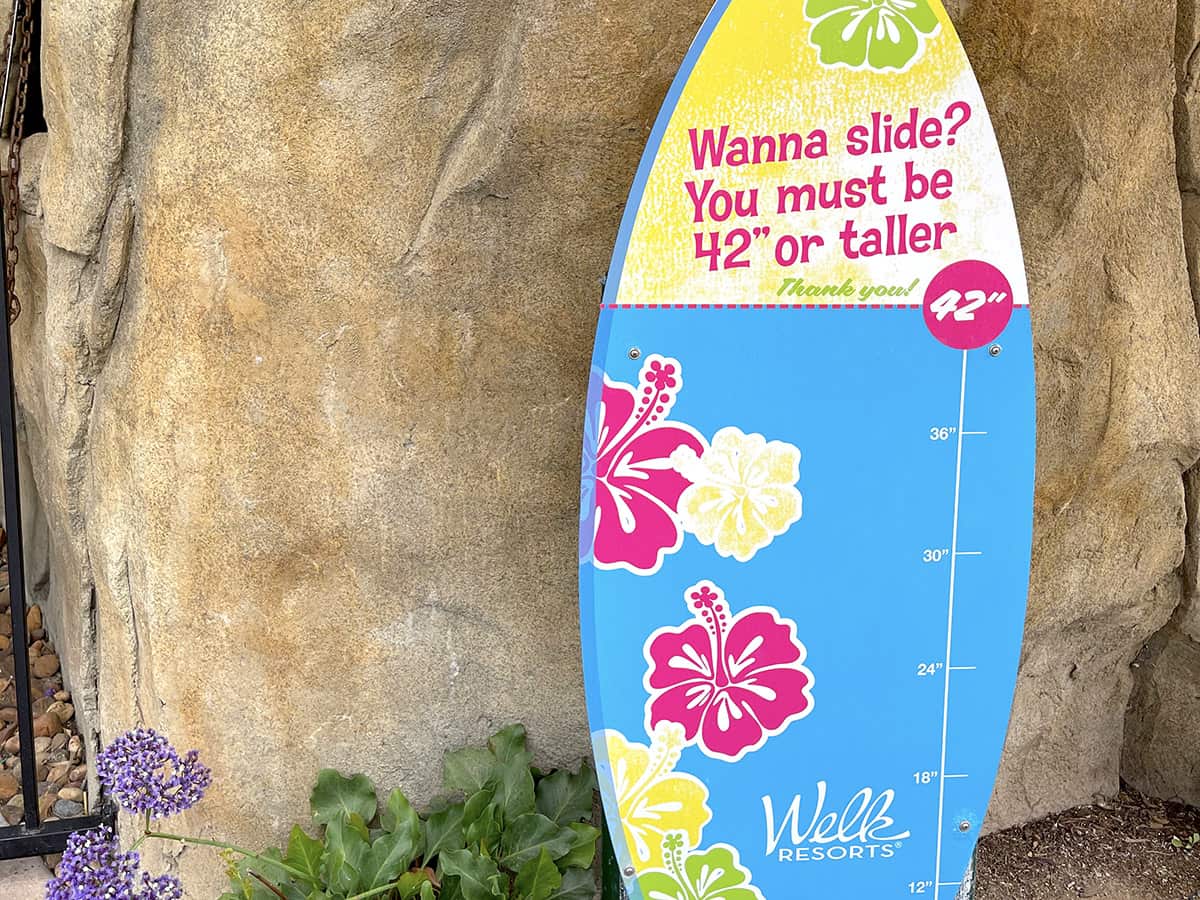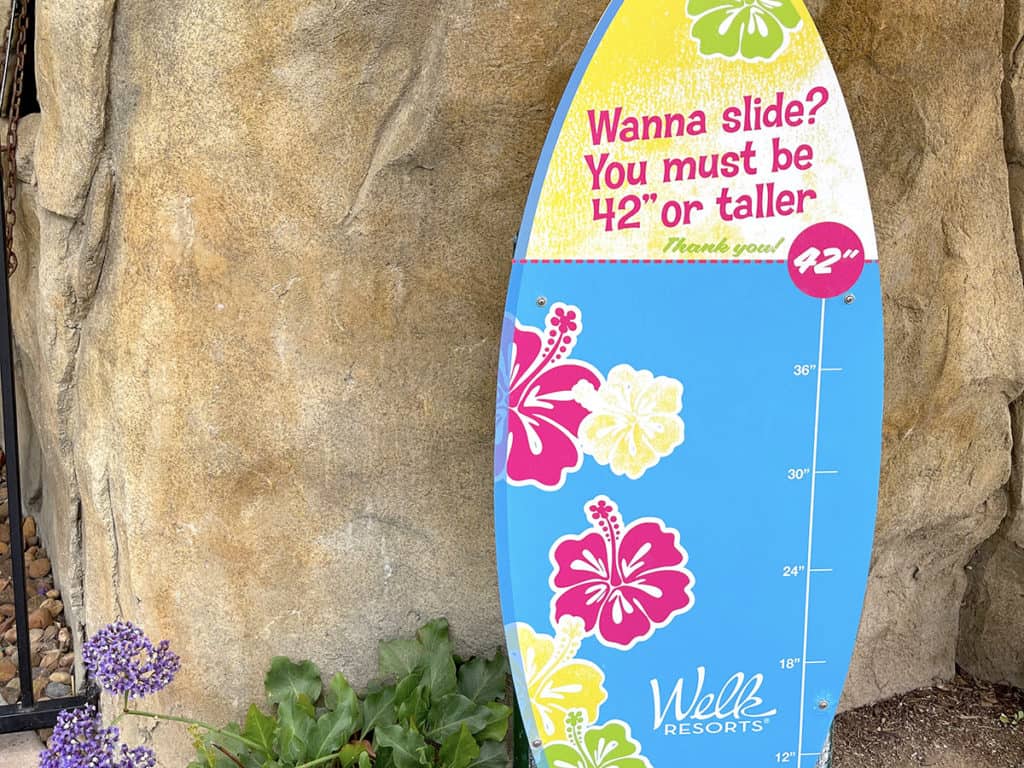 One of the boys most favorite activities was Underwater Virtual Reality. With 4 adventures to choose from, they were able to hang out in the pool and pretend they were under the sea, skydiving,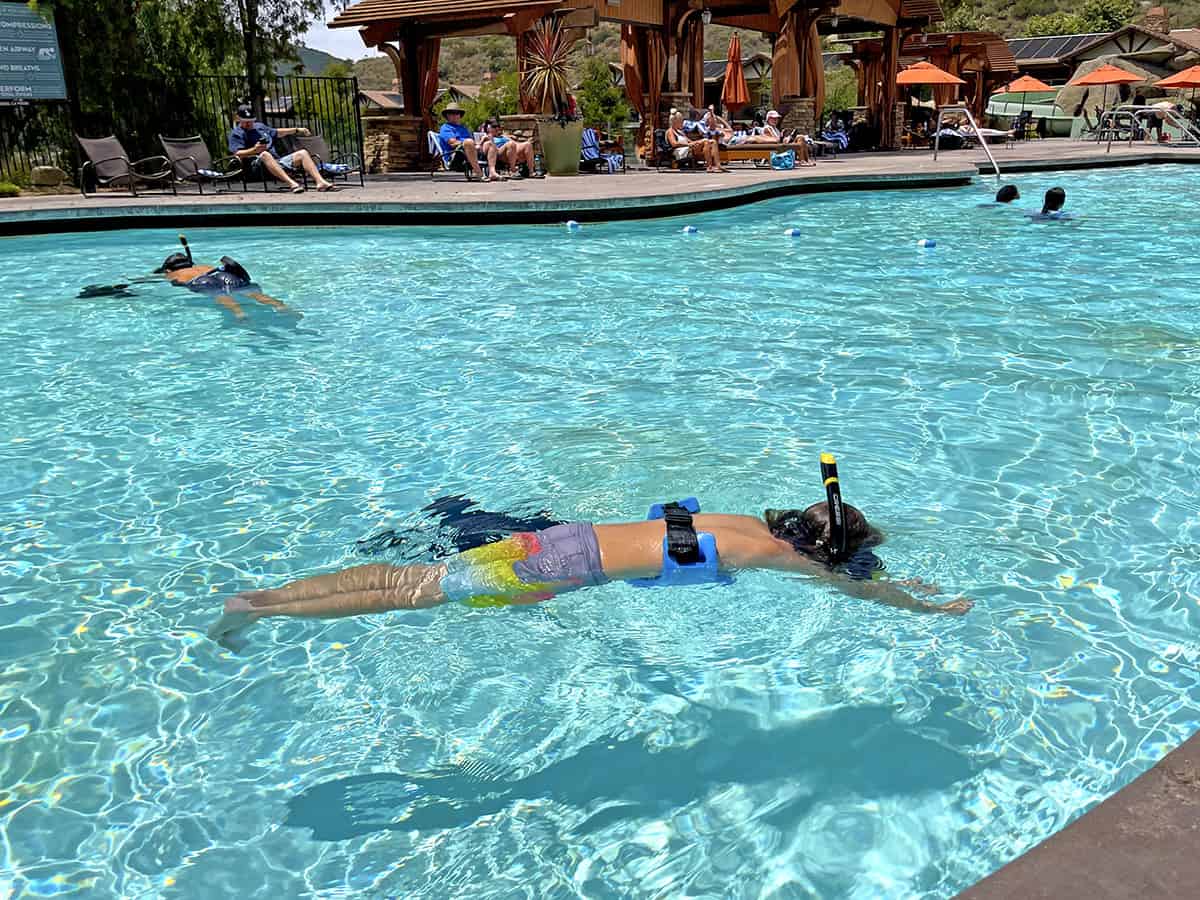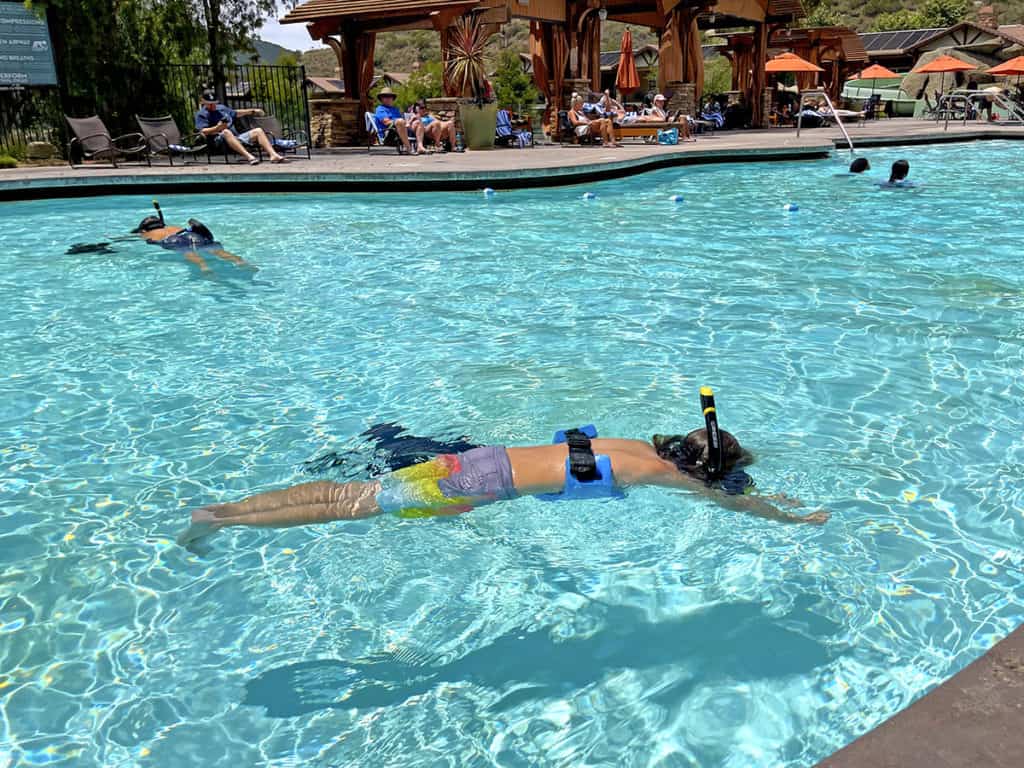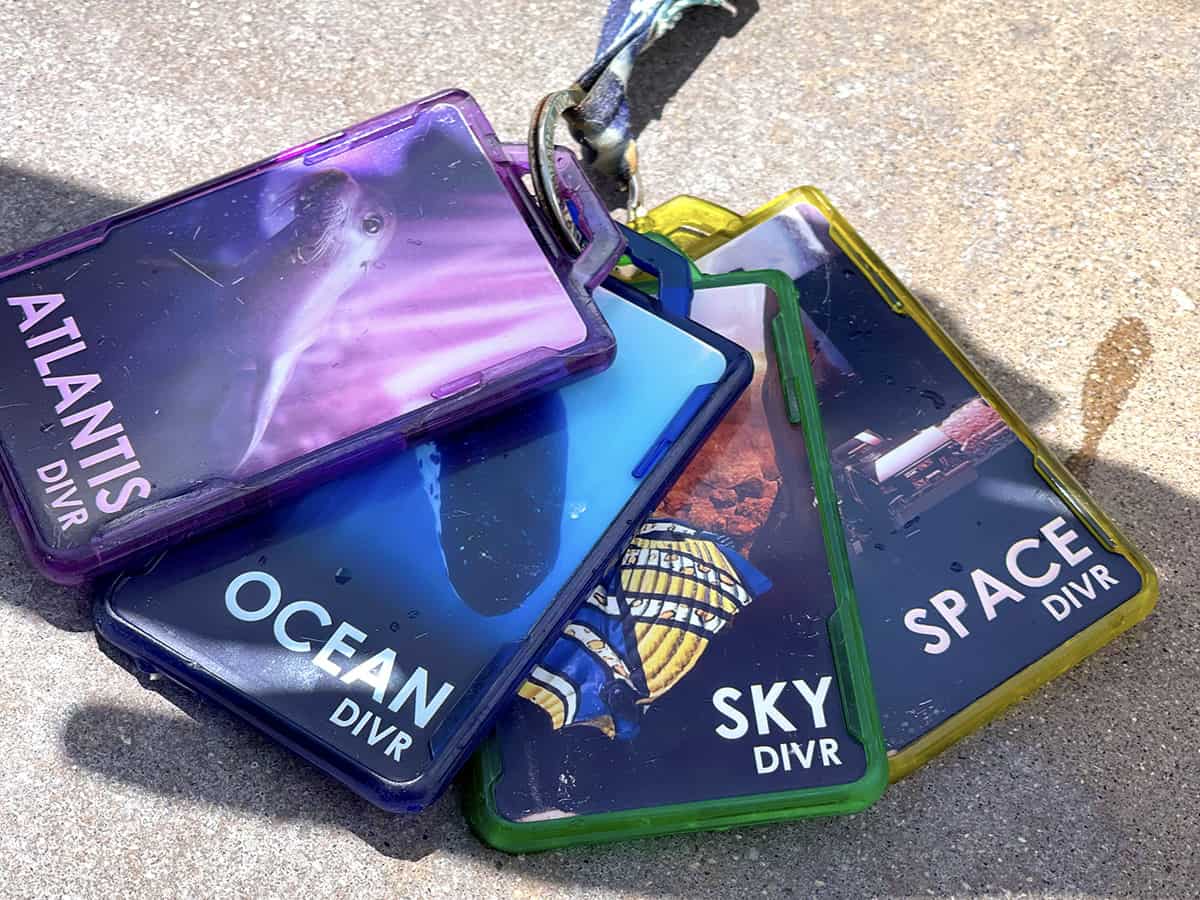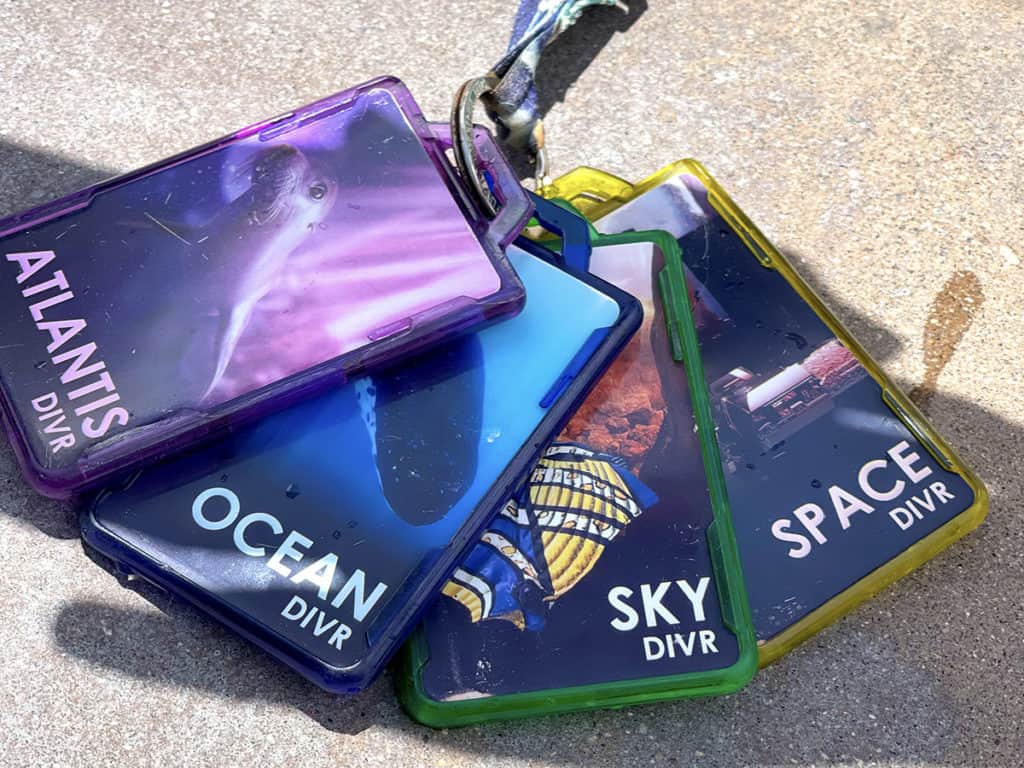 Also during peak times, some fo the pools have poolside grills that offer snacks, drinks, sandwiches, salads, burgers and more.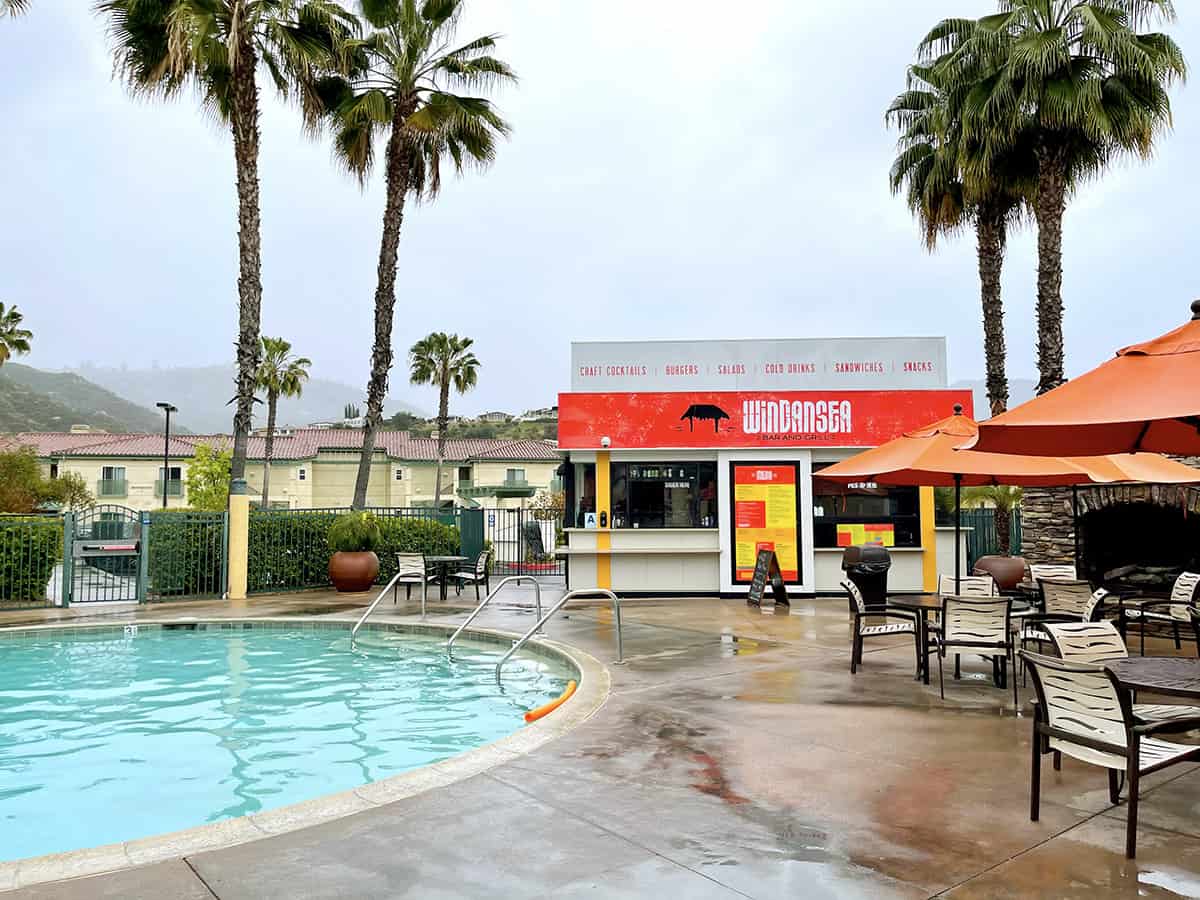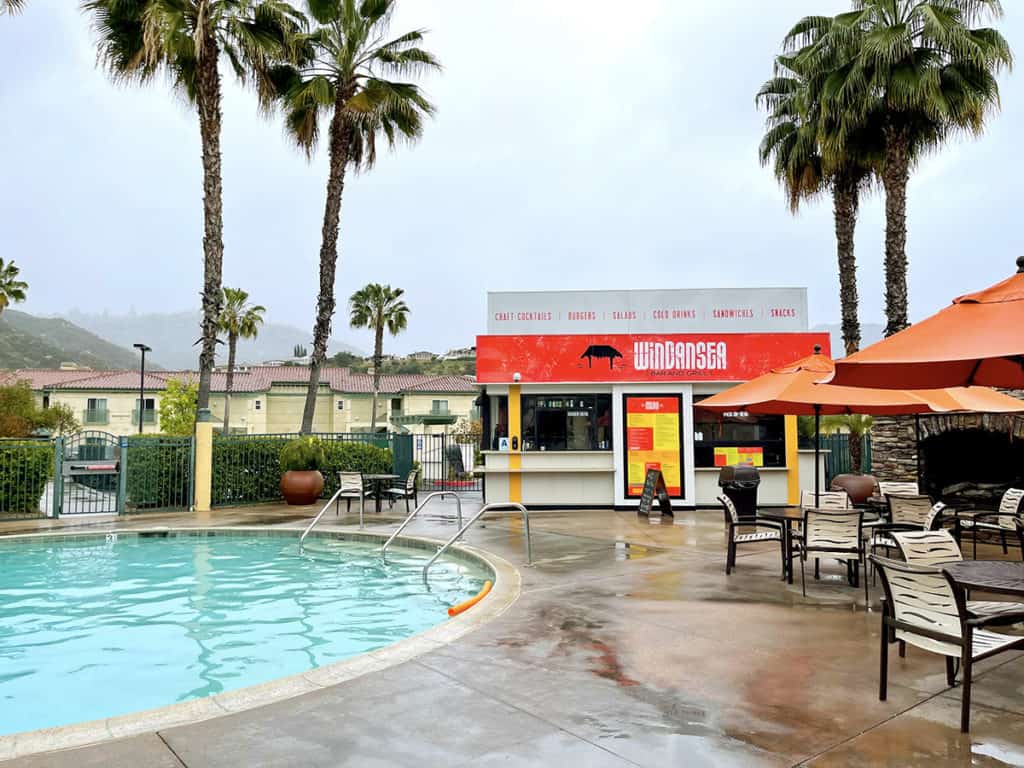 In addition to the pools, there are two splash pads that are great for kids and toddlers. Dani had the best time at the splash pads. There were water squirter, fun water features, and lots of room to run around on the soft turf.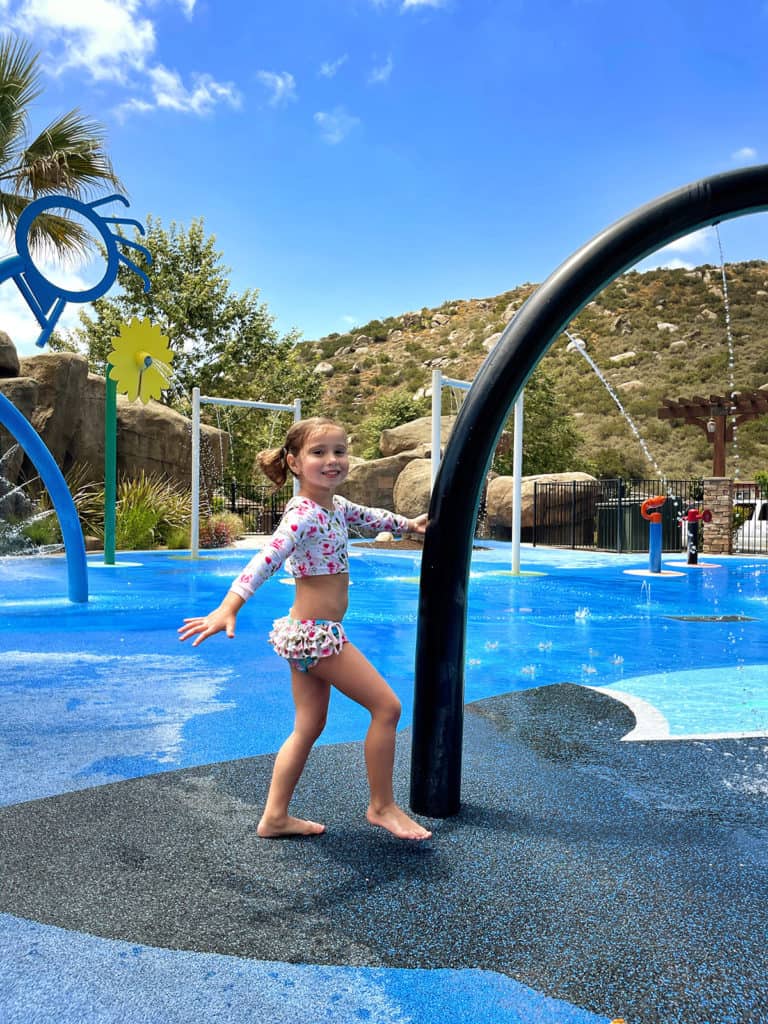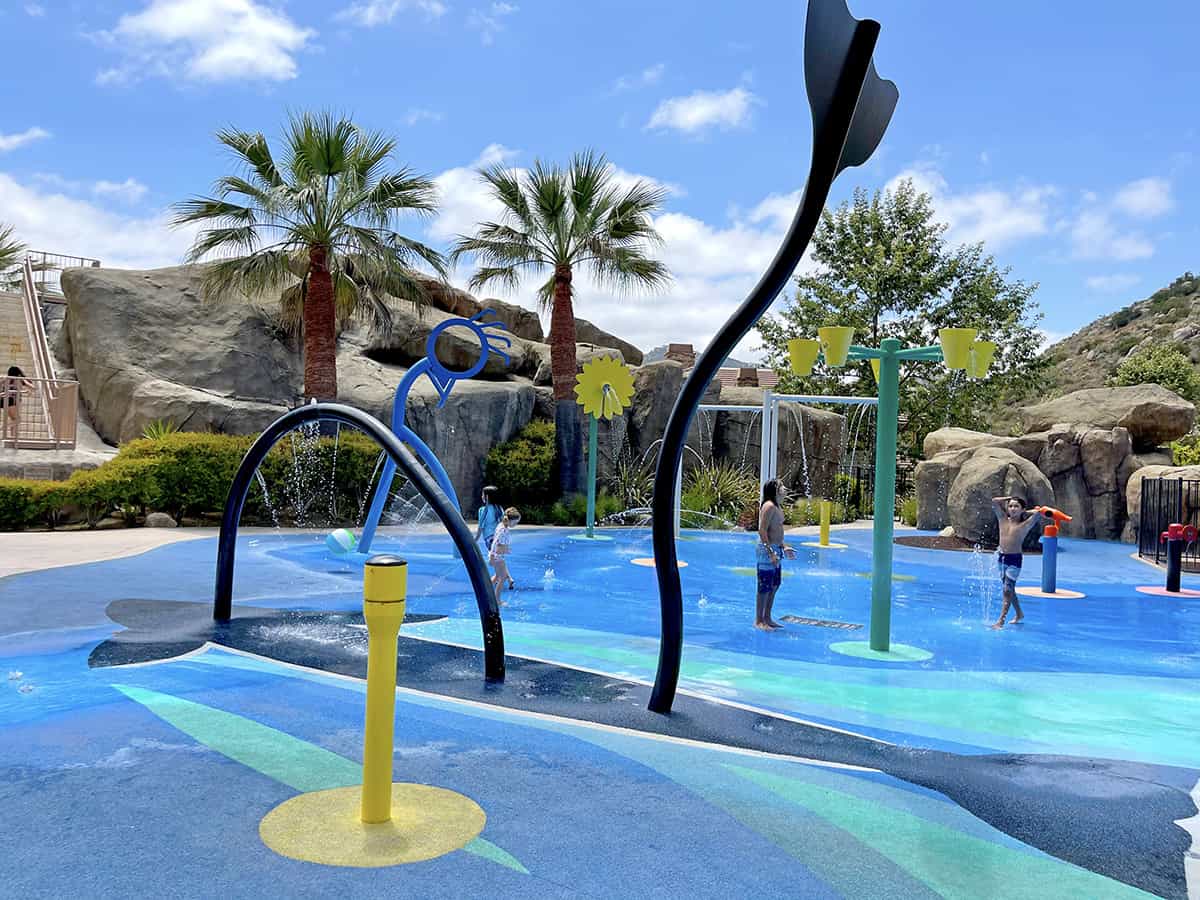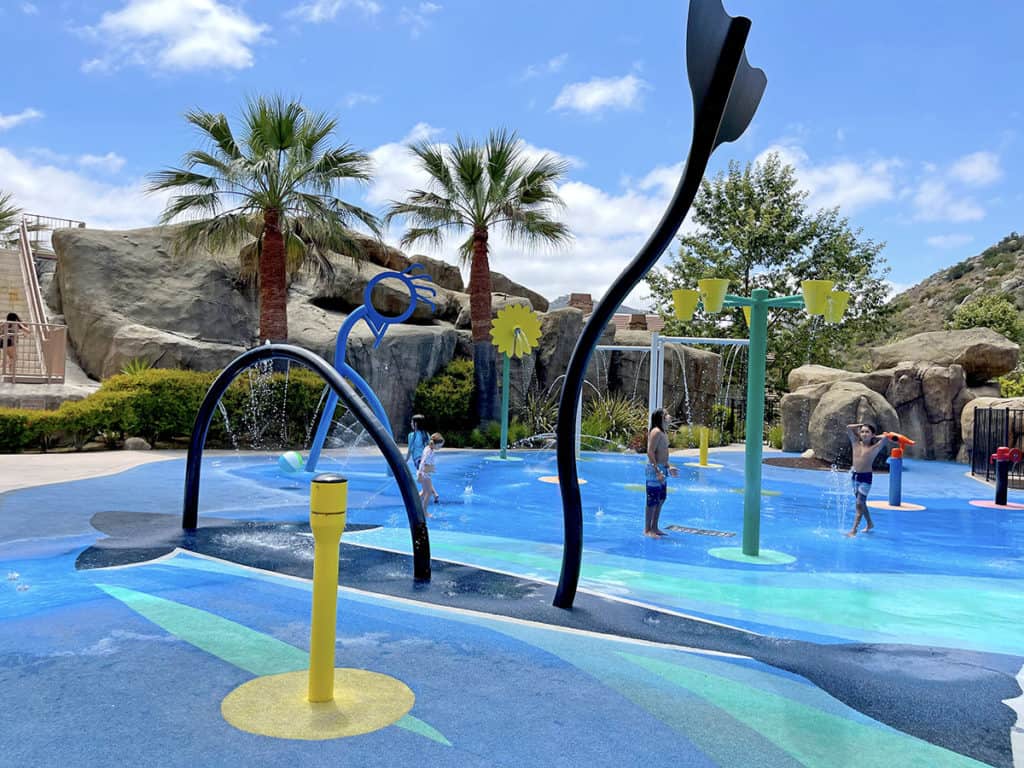 Welk Resorts San Diego at Night!
After the sun goes down, there is still fun things to do at the resort. Fire pits are lit up all around the resort to relax and sit around. Also, you can roast marshmallows to make s'mores – The Market offers s'more kits or you can bring supplies to make them from home.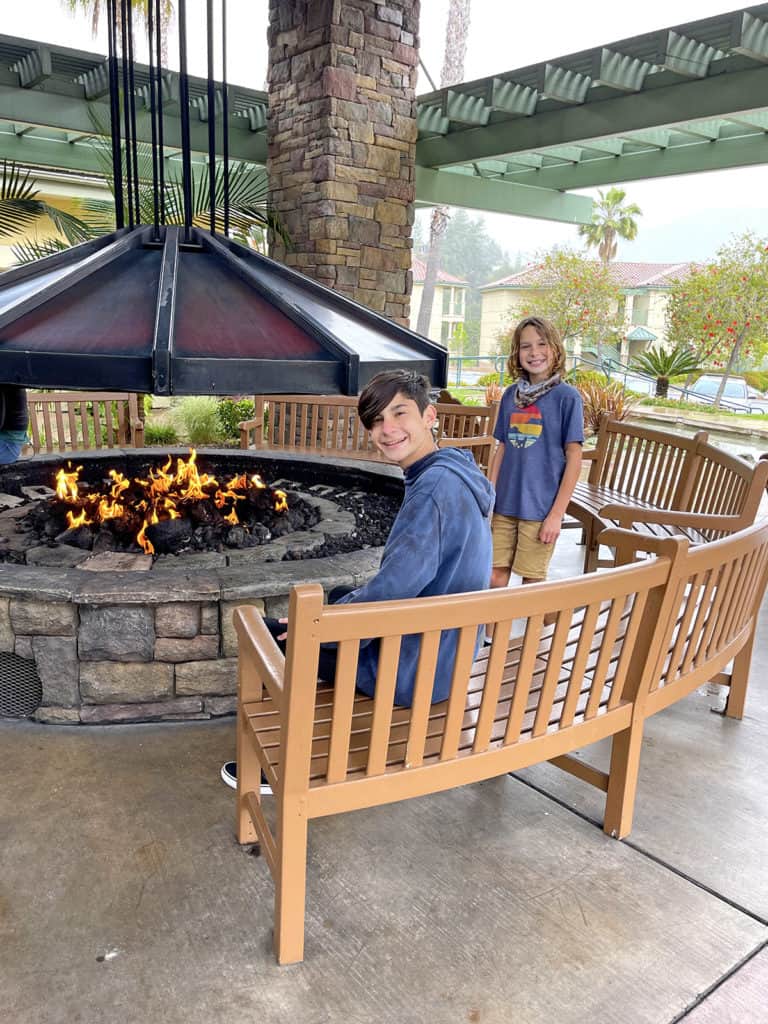 You can enjoy a movie by the pool, enjoy dinner at the onsite restaurant, or even head over to the Welk Theater. Yes, they even have a theater.
Welk Resorts San Diego has offer entertainment for all ages in their theater year-round. Acts include Broadway-style musicals like Mamma Mia! and Hello, Dolly!, musical acts, tribute bands, and illusionists.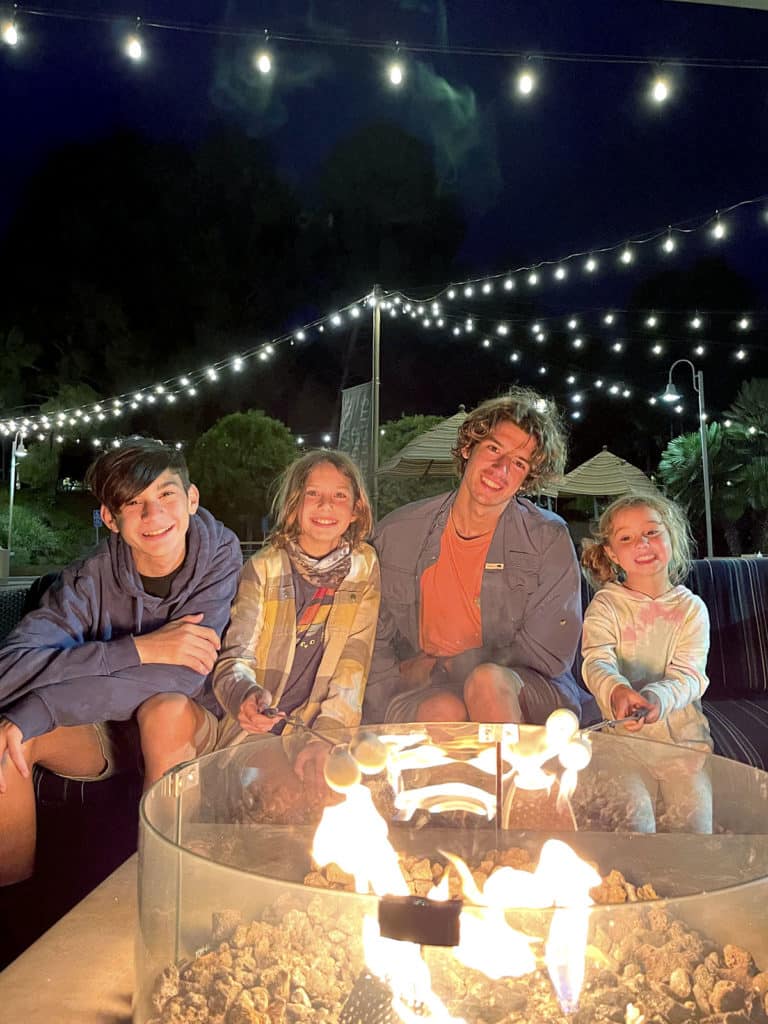 Frequently Asked Questions
Here are a couple of things I wish I knew before I headed to Welk Resorts San Diego. Please let me know if there is anything else you have questions about.
What is Welk Resorts San Diego's Pet Policy?
Welk Resorts has a strict "no pets" policy. Pets are not permitted on the property with of course, the exception of service animals only.
Is Welk Resorts San Diego Close to the Beach?
You may assume that since this resort has San Diego in its name, that it is located near the beach. However, Welk Resorts San Diego is in Escondido. A more inland city in San Diego.
Nonetheless, it's still a great place to stay. Honestly, you don't need to leave the resort at all, there are that many things to enjoy.
Is Welk Resorts Close to Legoland or the San Diego Zoo?
As I mentioned before, the resort is inland San Diego. However if you want to explore coastal San Diego, its less than a 30 minute drive to the beach, the San Diego Zoo, Legoland California, Gaslamp Quarter or Temecula Valley.
How Many Acres is Welk Resorts San Diego?
Welk Resorts San Diego is a sprawling 450 acres! It's a rather large resort. So how do you get around? You can definitely use your car to get around, walk among the beautiful landscape, or even better, take the trolley shuttle. There are shuttle stops all over the resort that offer transportation during certain hours of the day.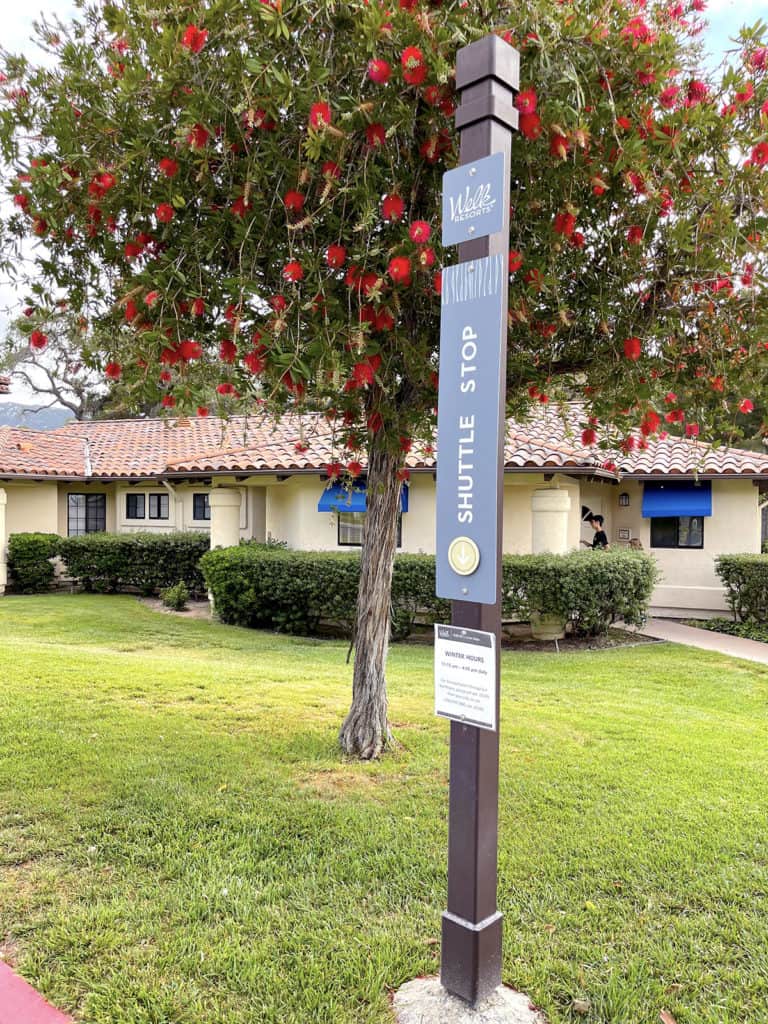 And finally, what you have been waiting for...
Welk Resort Promo Deal
Get a 4-day / 3-night stay at Welk Resorts San Diego plus 2 tickets to the San Diego Zoo for just $196!!!
READ CAREFULLY BEFORE YOU BOOK THIS DEAL
This amazing deal for a 4-day / 3-night stay at Welk Resorts San Diego plus 2 tickets to the San Diego Zoo for $196 requires that you also attend a timeshare presentation. At the presentation you'll learn about the benefits of vacation ownership with Welk Resorts. I am not sure how intense the timeshare presentations are.
When you book, you will pay the $196, and then a Welk Resorts representative will call you back. Beware, it could take a few days for them to get back to you due to phone staffing shortages. Do not worry that you will lose your money. They will get back to you. (And if you do have trouble, please email me at jill@jillparkindesigns.com ).
Also, all dates are not guaranteed. So have a couple choices in mind. You will have up to 12 months to redeem this deal.
Finally, if you do not want to attend a timeshare presentation, you can book a stay at regular prices. So if you'd rather spend your time at the resort in a more traditional manner, please book accordingly.
Now that you've read my disclosures, click here for this Welk Resorts San Diego Promo Deal.
Thank for Reading all the way to the end of this post!
I know it's a lot of information, but I wanted to make sure you had all the facts before you go. That being said, I hope you do get to visit one day. I know you will love it as much as we did!