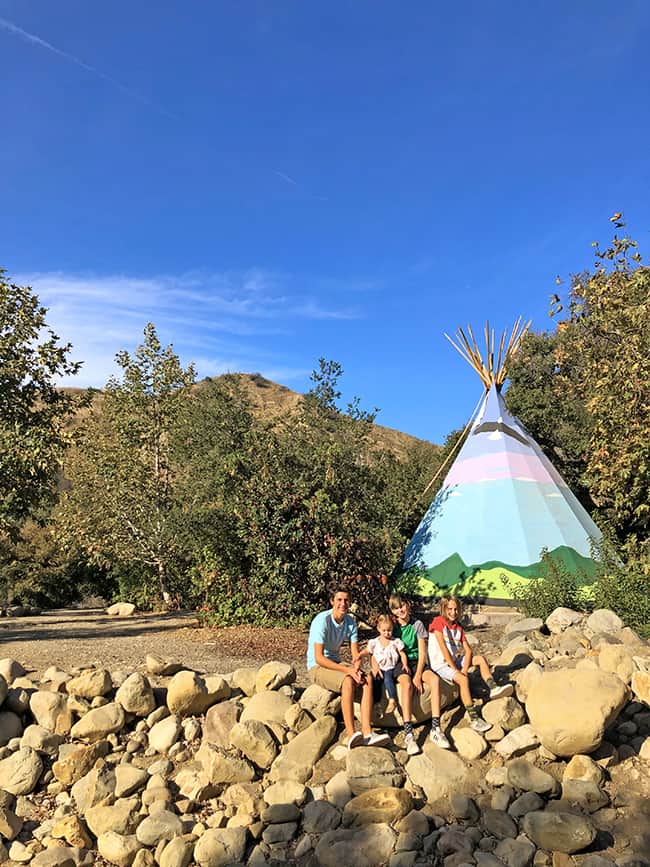 I constantly get asked where the best family-friendly campgrounds in Southern California are. If I had to make a list, then Ventura Ranch KOA in San Paula, California would be at the top. Located just north of Los Angeles in Ventura County, is has all the amenities to make camping enjoyable for all different levels of campers. From areas to tent camp, to RV spots, and even clamping cabins and teepees, you are sure to find the perfect camp spot for your family. I love that it is not too far of a drive from Orange County, but enough of a drive where you feel like you are going on vacation.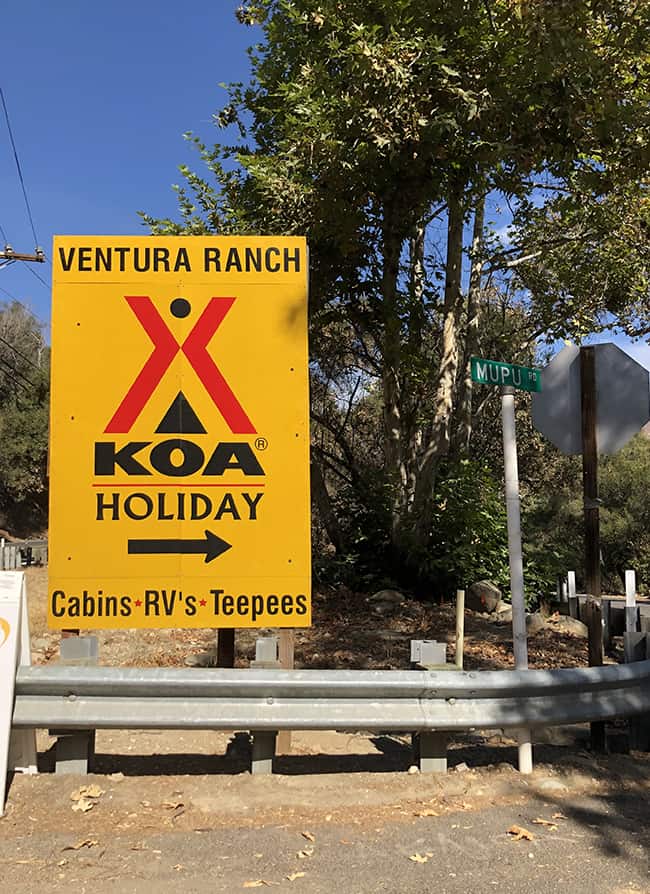 Ventura Ranch KOA is a Holiday KOA, meaning there are extra amenities on the property to make your stay more of a fun vacation! One thing I love about staying at KOA's is that you always know that you are going to get a nice clean campground with KOA standards. You will most always find a camp general store and laundry facilities. I've stayed at dozens and dozens of KOA's with no surprises of below standard amenities.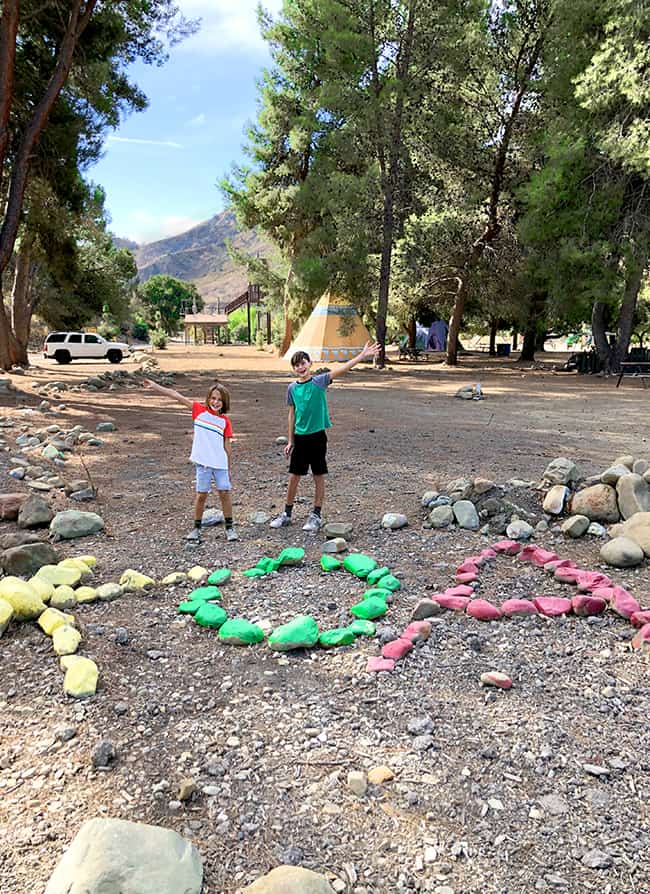 The Ventura Ranch KOA is a 76-acre campground nestled at the foot of Ventura County's highest mountain, Topa Topa. It's just off the scenic highway, 7 miles between Santa Paula and Ojai. The views are really amazing. Here are some of the views I caught while taking a morning walk.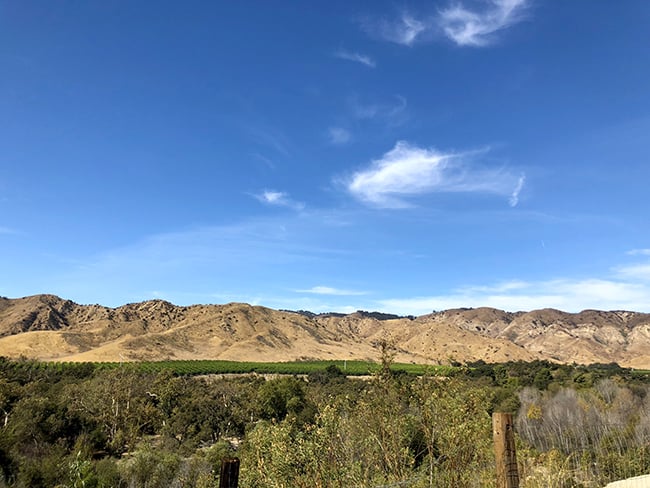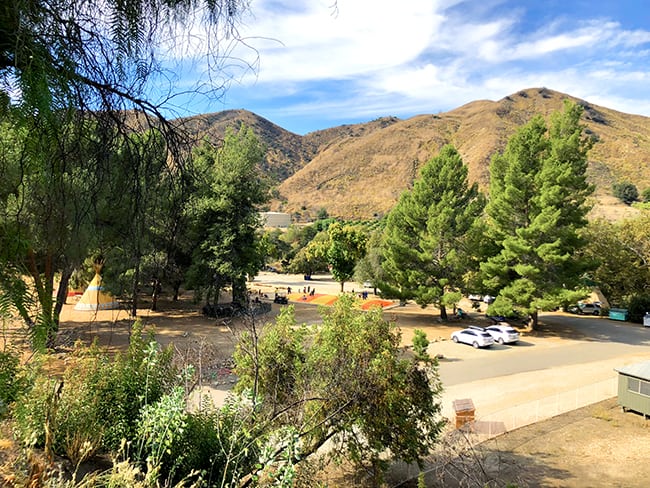 Ventura Ranch KOA is Family Friendly
Ventura Ranch KOA is so fun for families because of all the amenities it has. Kids can not only playing free range in nature, there are unique experiences not available at most campgrounds.
First of all, they have a Jumping Pillow! This was definitely a favorite of my kids and all the other kids at the campground. The Jumping Pillow is huge and big enough for lots of kids to enjoy. During the daytime hours, it is pumped with air and everyone can run and jump on it while enjoying the beautiful sights and sounds of nature.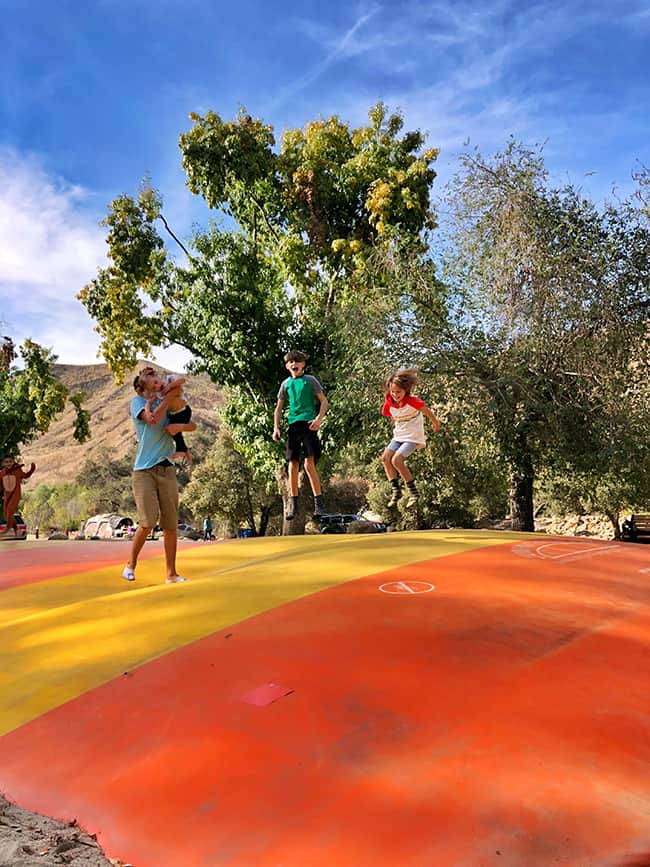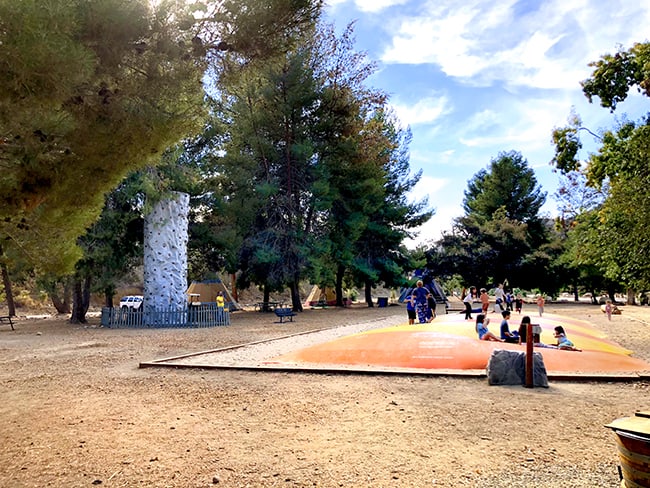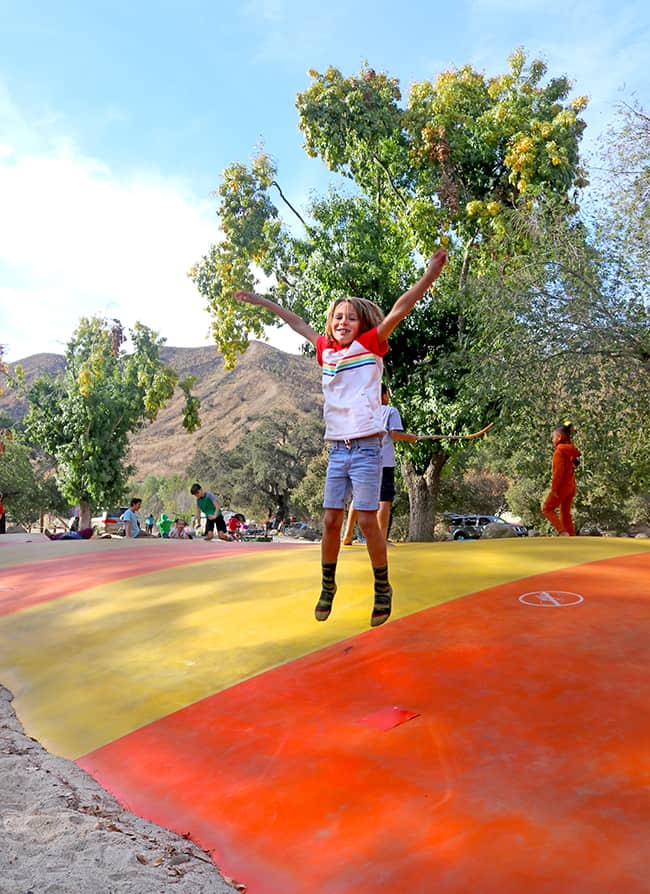 The Ventura Ranch KOA also has a pool...as does most KOA's. I must say that the Ventura Ranch KOA's pool is exceptionally nice, and has nice bathrooms located on deck.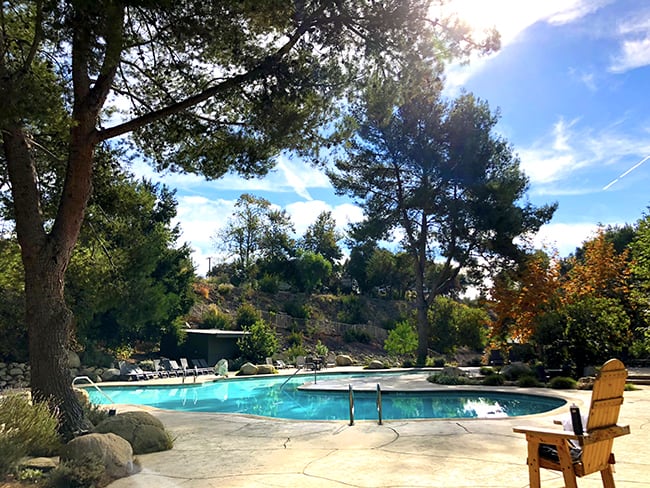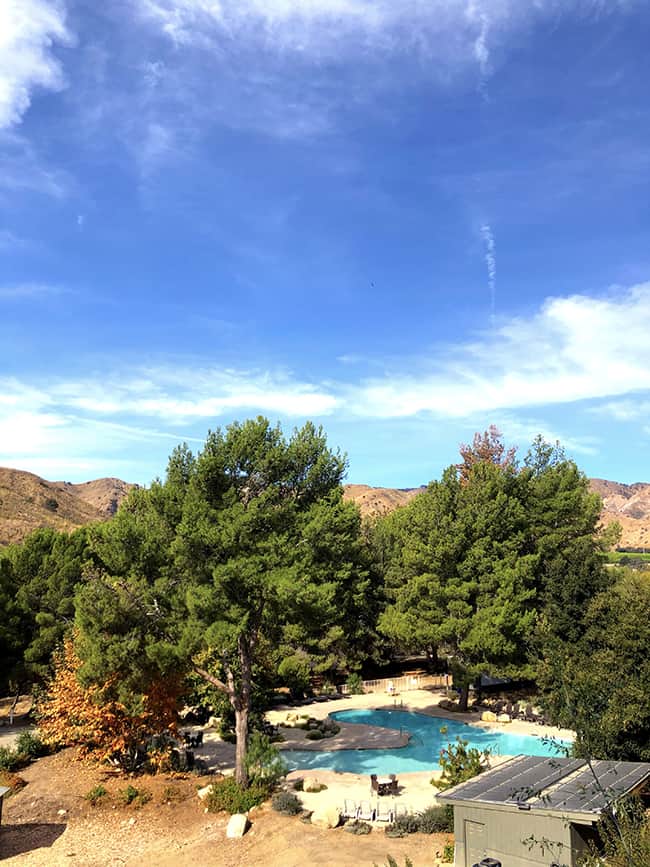 For a small fee, you can enjoy to climbing wall. You can go as many times as you want during designated climbing times. And there are camp counselors there to help you along the way!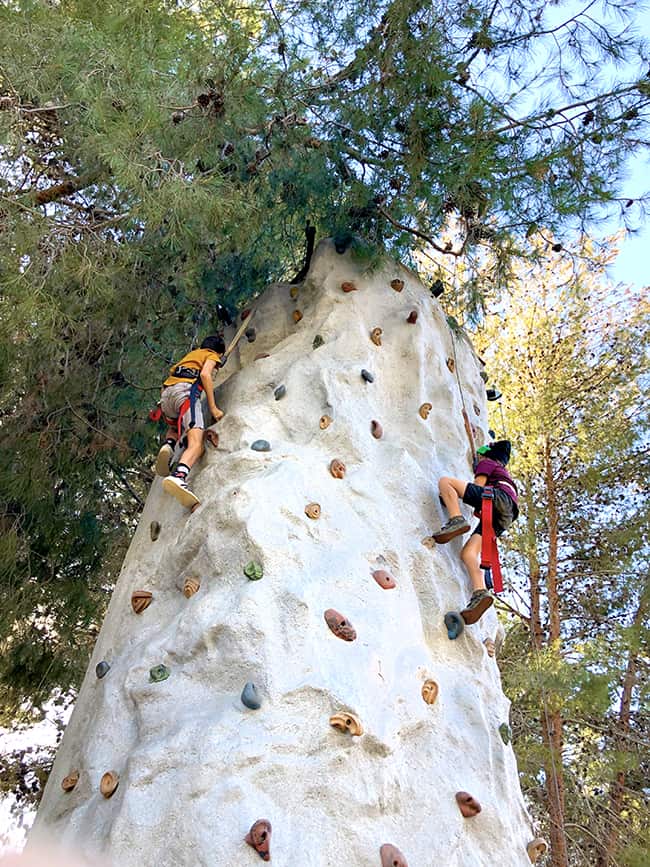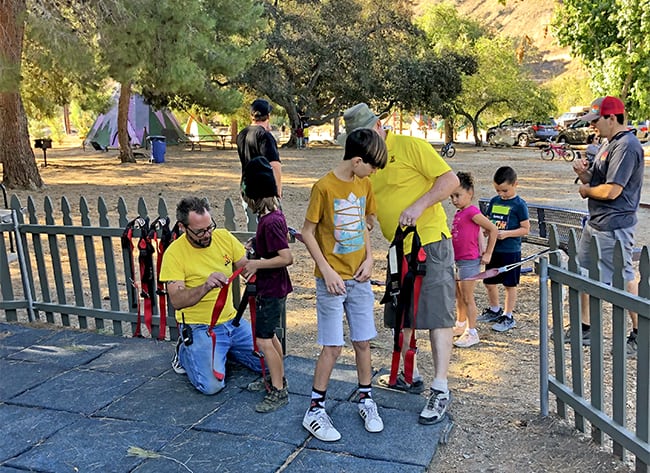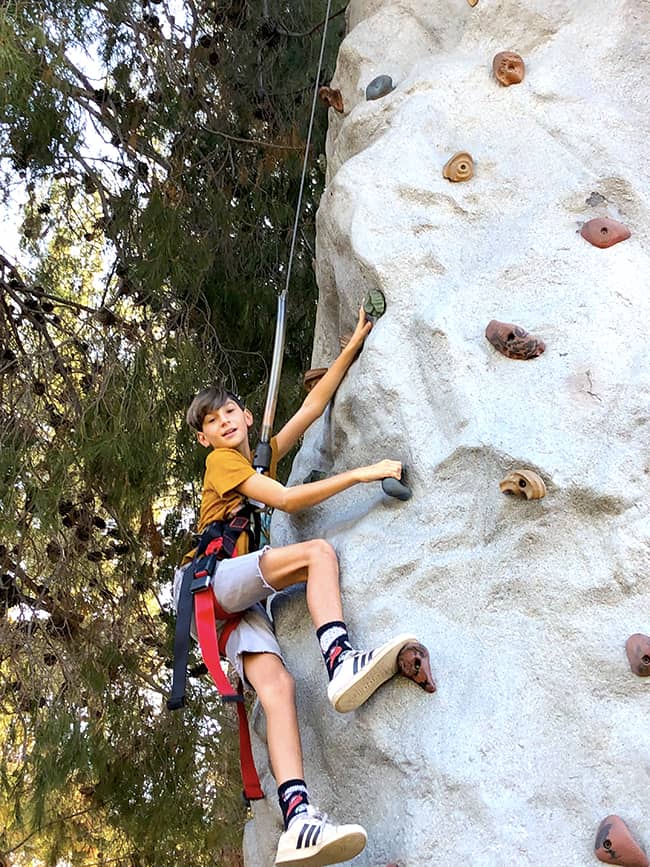 Almost every KOA has at least a small playground. The Ventura Ranch KOA happened to have a pretty large one with lots of play equipment for the kids to enjoy. I recommend reserving a camp spot near the playground so it's easy to keep an eye on the kids. Or pack a picnic and enjoy an afternoon playing on the swings or jumping on the Jumping Pillow.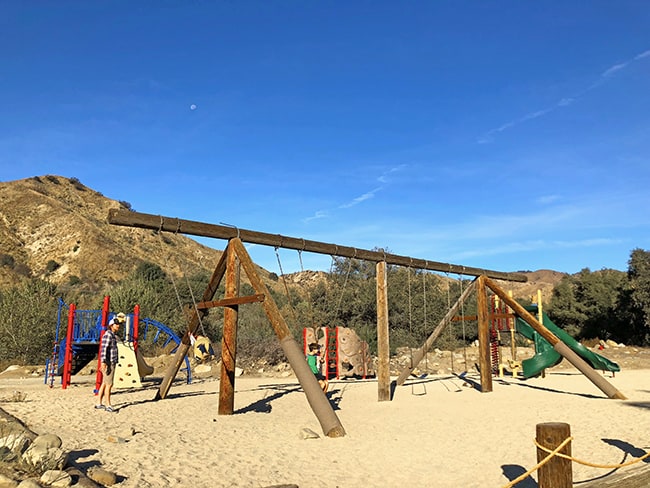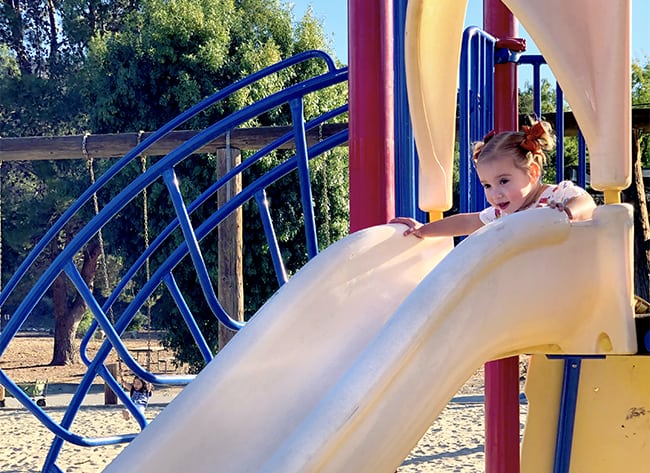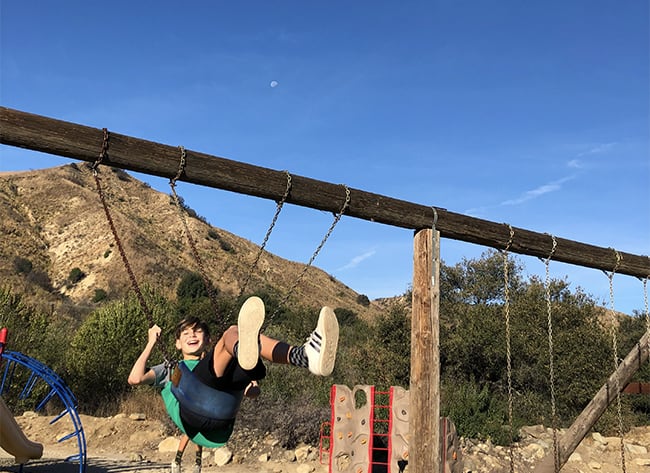 I would have to say one of my kids most favorite activities was mining for gems and minerals. At a designated time each day, you can head over to the mining area and enjoy mining. The mining kits are available for purchase at the KOA general store in a variety of prices depending on what you want to mine for. The camp provides you with the tools to mine with.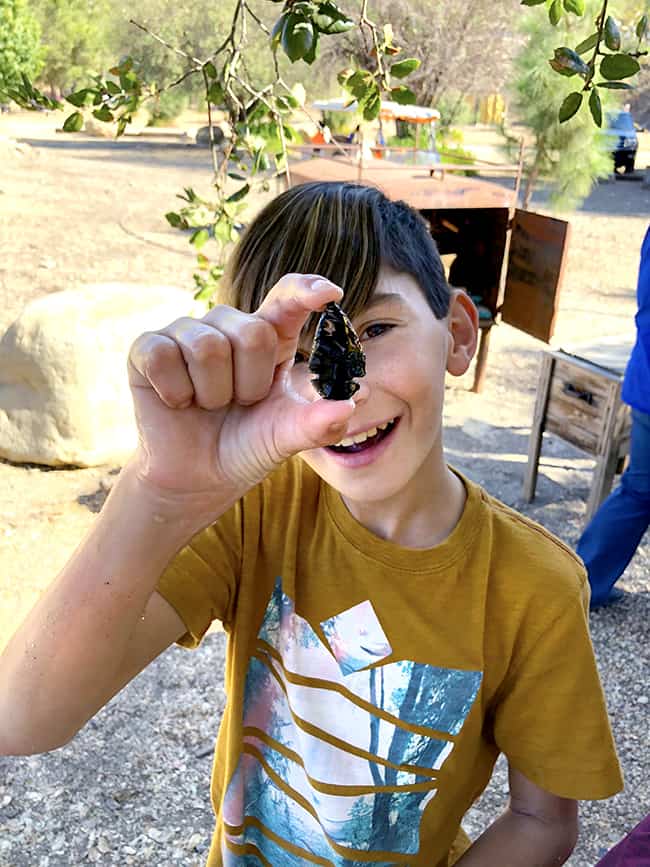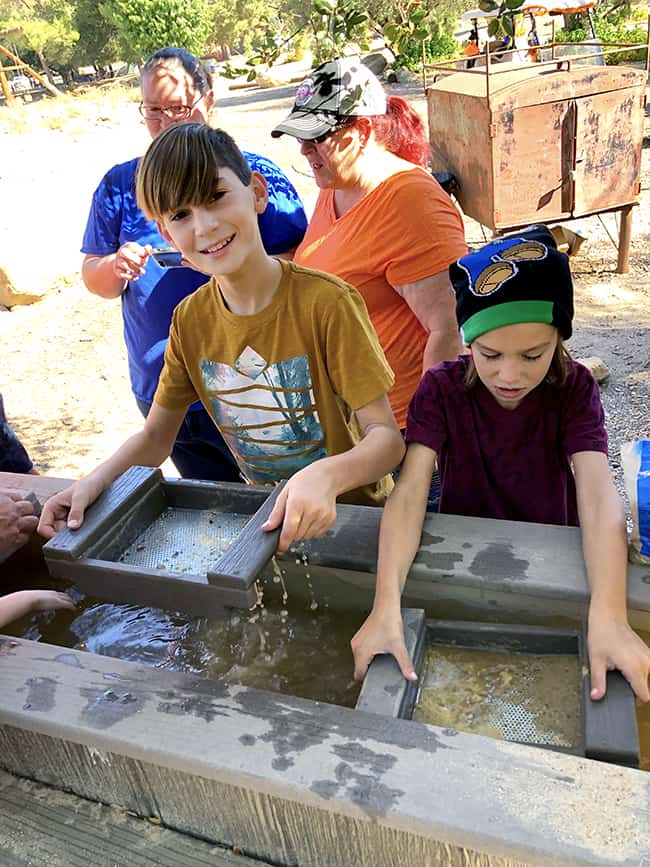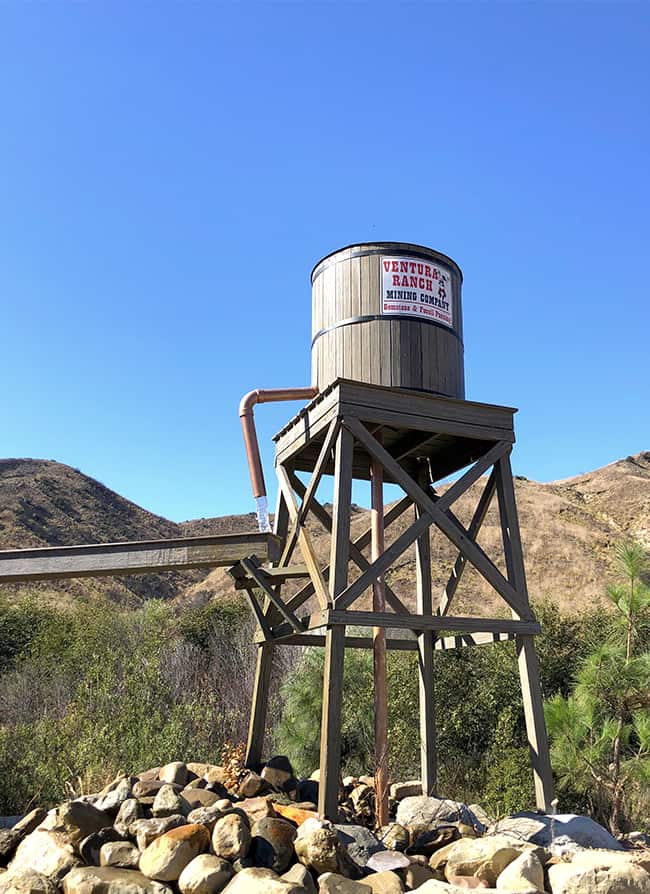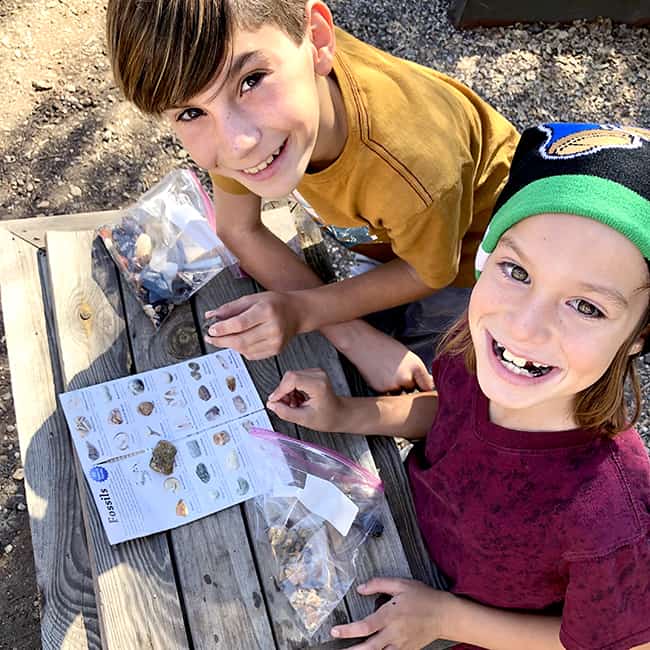 Later on in our stay we wondered down to the stream that flows along the campground. We really enjoyed that family time together exploring the waters and nature, and also took some of the mining kits and did them in the stream. It really was fun. I would say this was one of my personal favorite activities on the trip. There are also plenty of areas to hike and explore.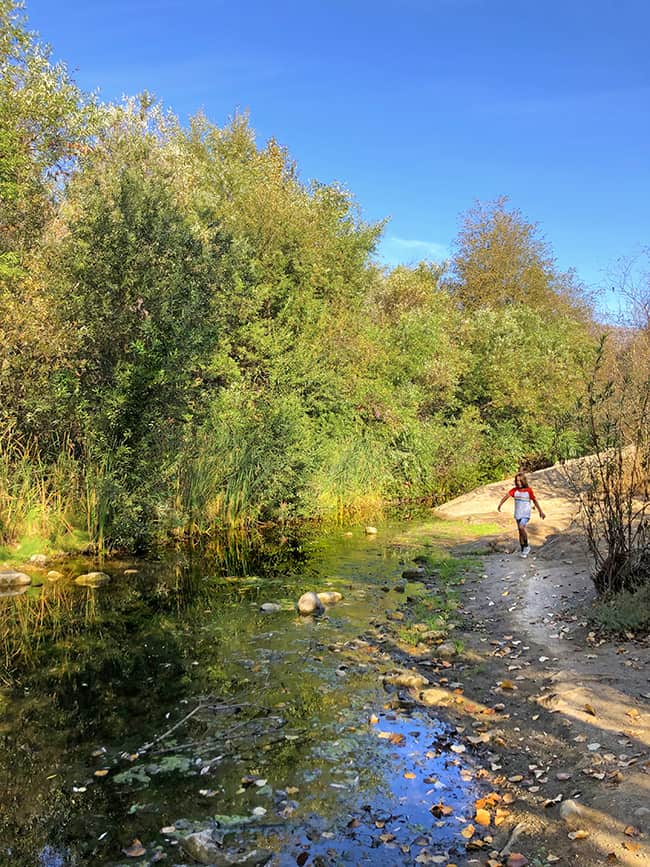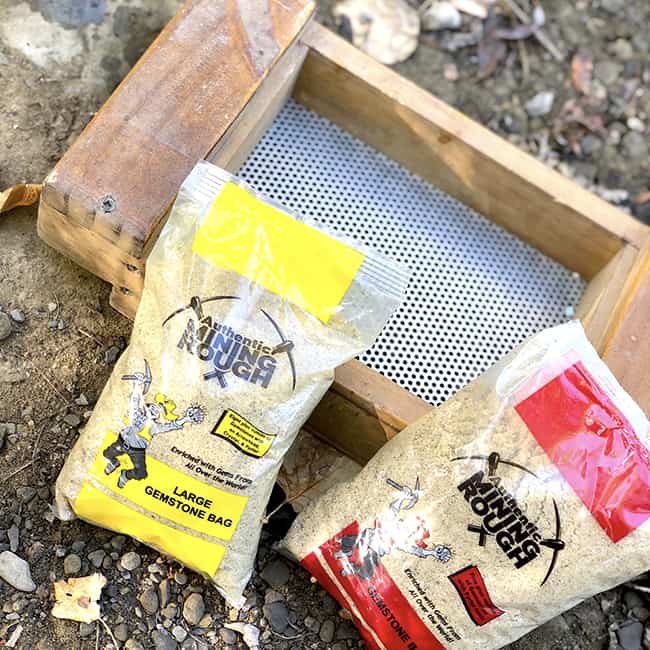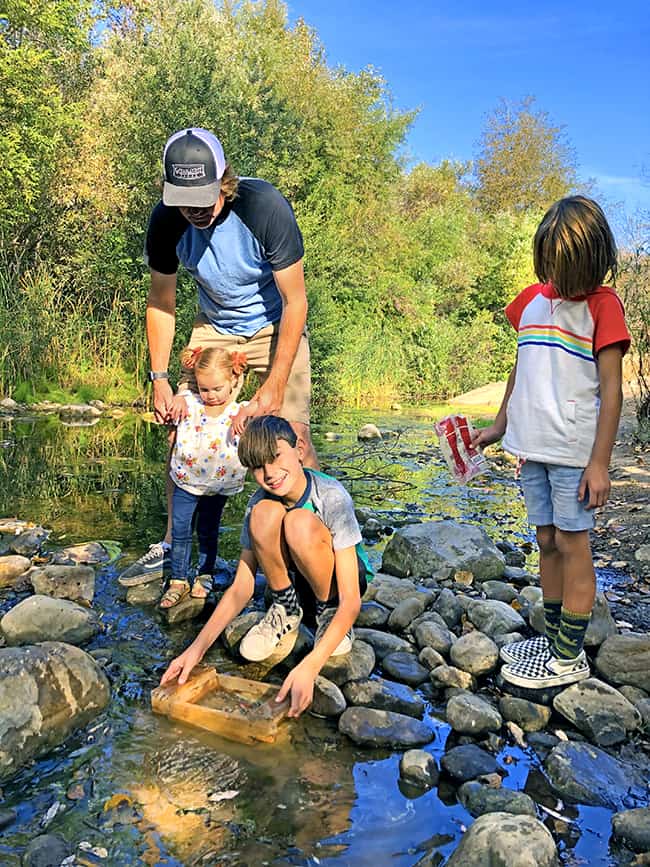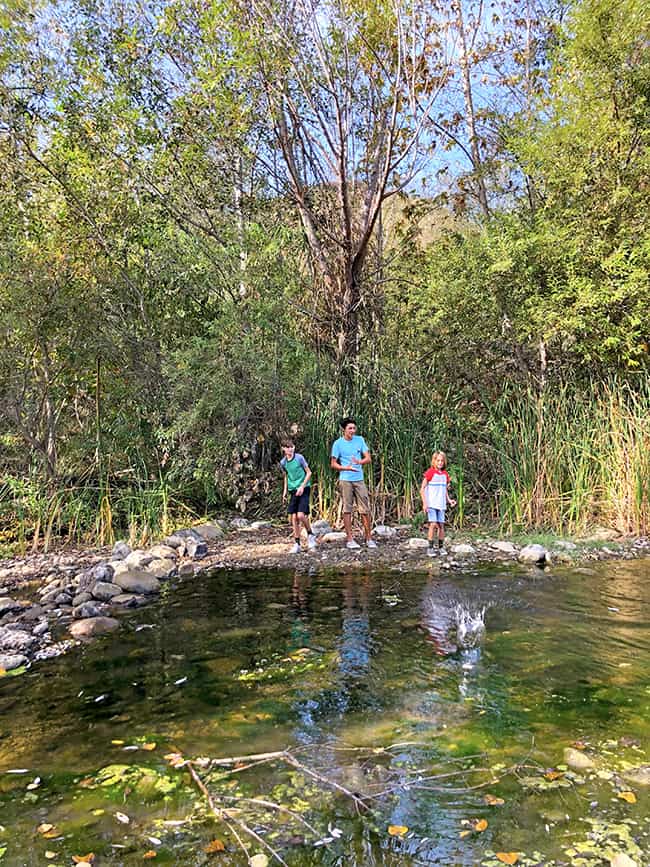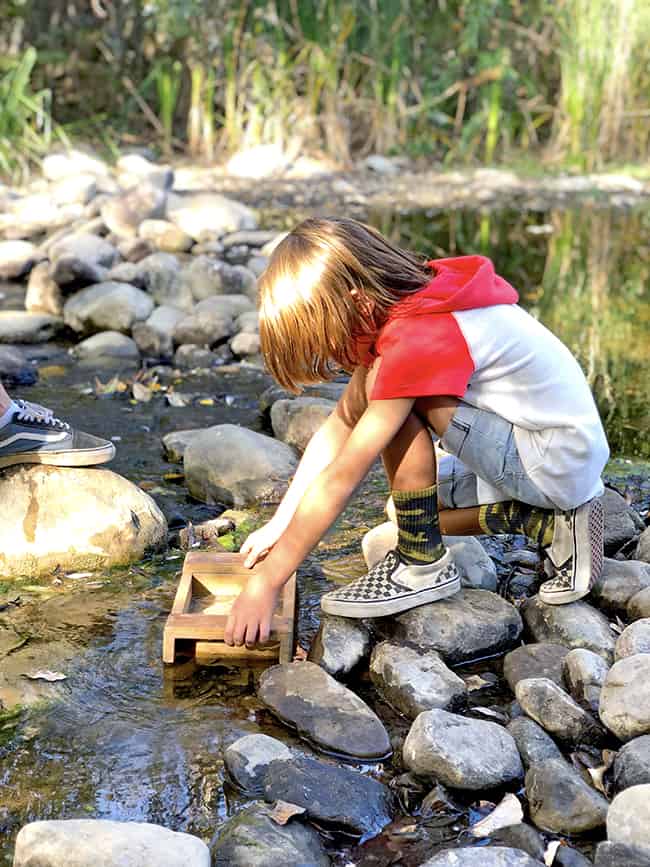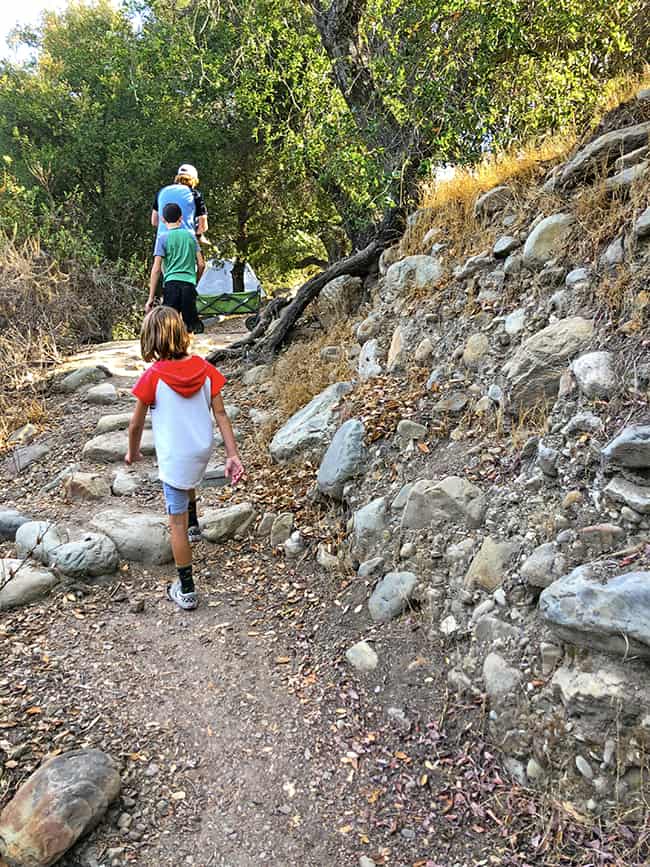 And check out this little frog meadow we saw along our walk. It's the little things like this that made our stay so memorable.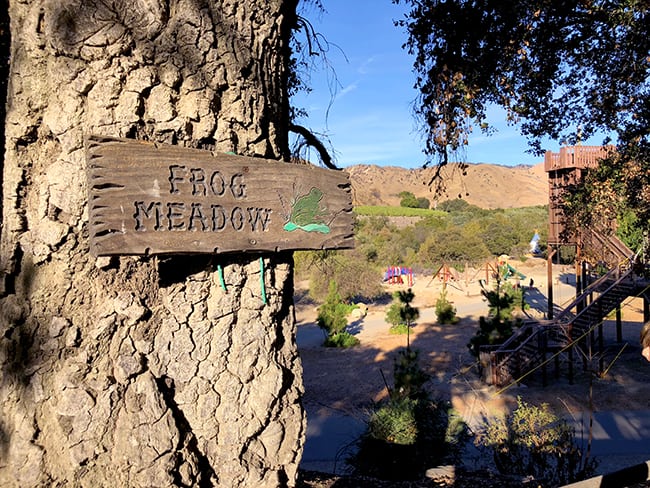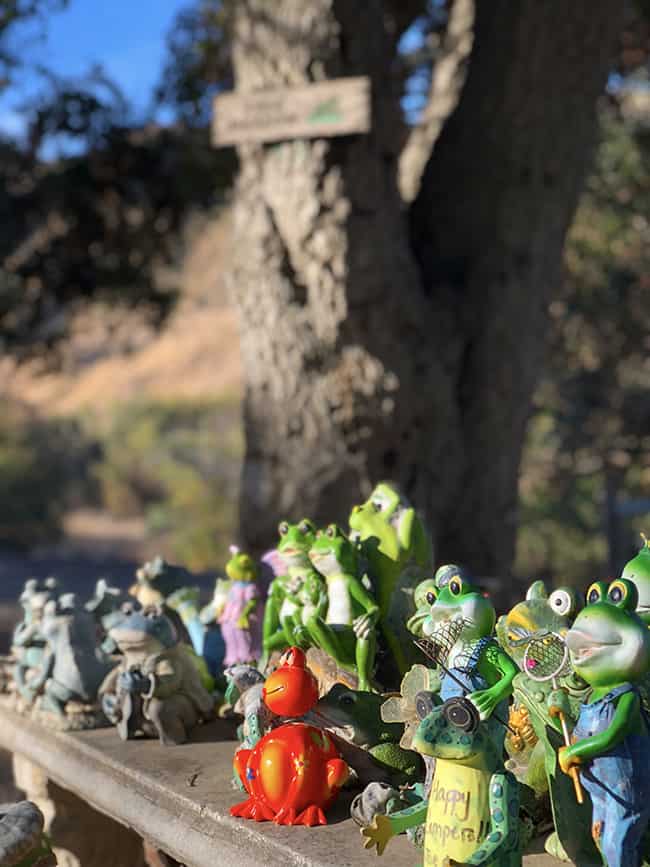 And did I mention that there are wild peacocks everywhere! They are so pretty.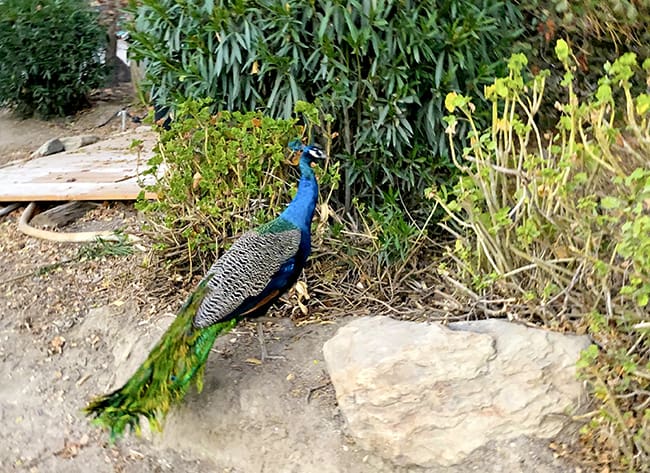 Finally, I know I have talked a lot about the fun activities and amenities that the Ventura Ranch KOA has to offer. But I know that you are probably really want to know more about the different camping accommodations available.
Ventura Ranch KOA Camping Accommodations
The Ventura Ranch KOA offer five types of accommodations, from the very rustic to deluxe, so you are sure to find one that fits your camping style. You can choose from tent sites with no electricity, RV sites with full and partial hook ups, Teepee's with no electricity, Safari Tents or Cabins. Ventura Ranch KOA is a very large campground with sections of different accommodations.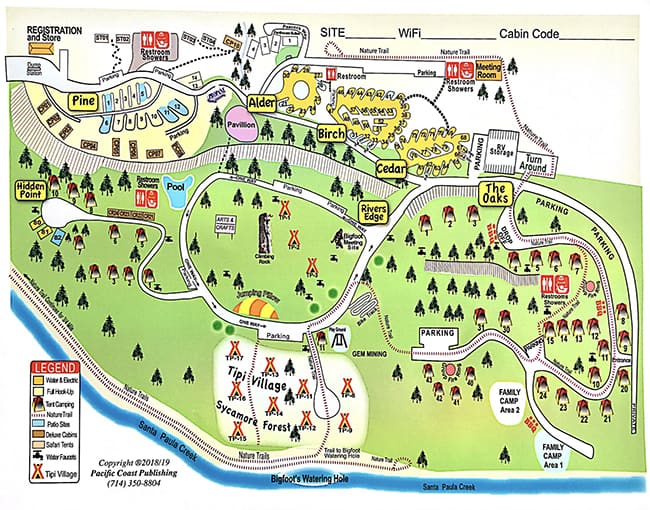 Our family normally choose to camp with our travel trailer. We like to stay where they have full hook-ups and electricity. Ventura Ranch KOA has some great rv/trailer spots that have a grassy area and picnic tables.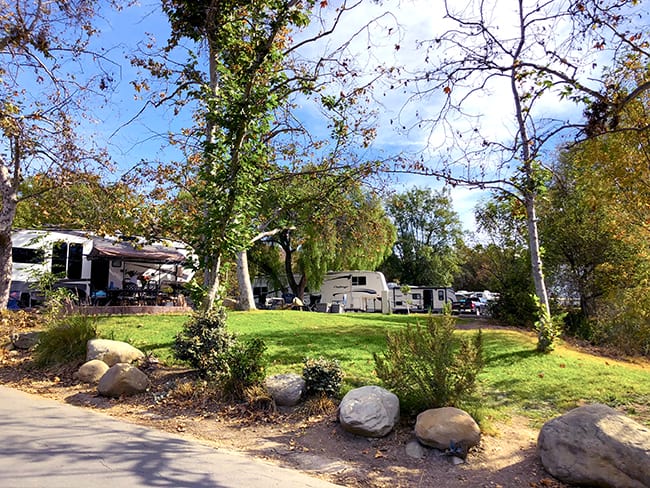 This time we didn't bring our travel trailer, we stayed in the Safari Tents! If you are looking to camp...but not totally rough it, then I recommend the Safari Tents. They have electricity, a small refrigerator, futons, beds, and plenty of room to enjoy your stay. They are also decorated really cute. We were totally spoiled and really enjoyed our stay. You can sleep 4 in each Safari Tent.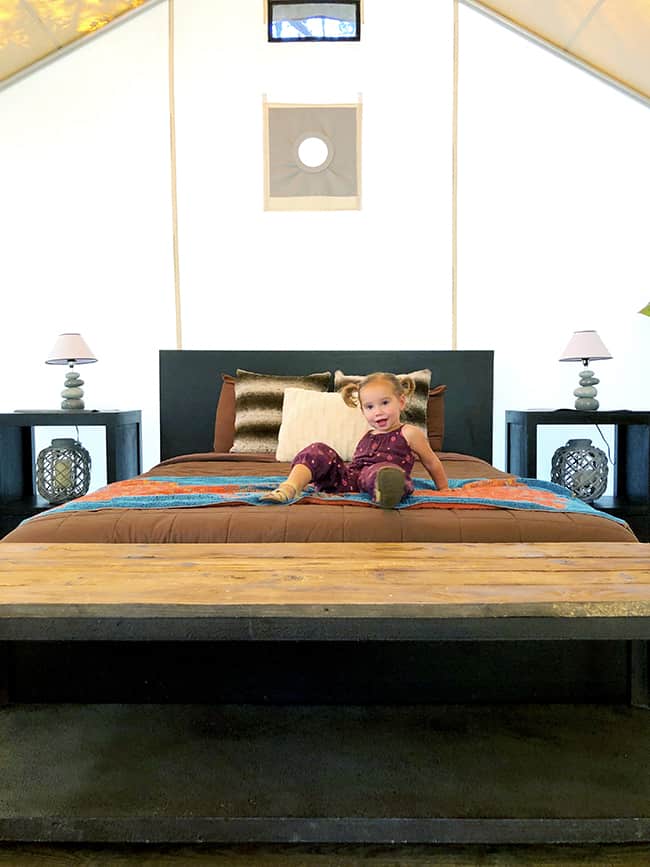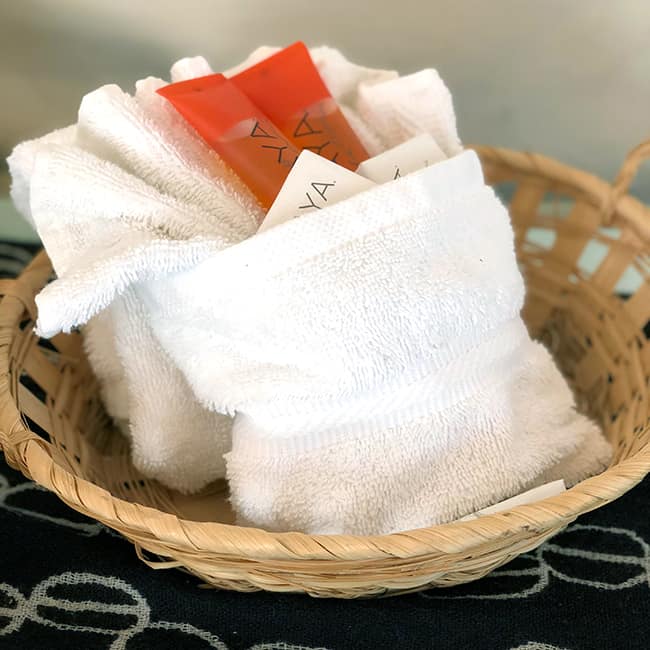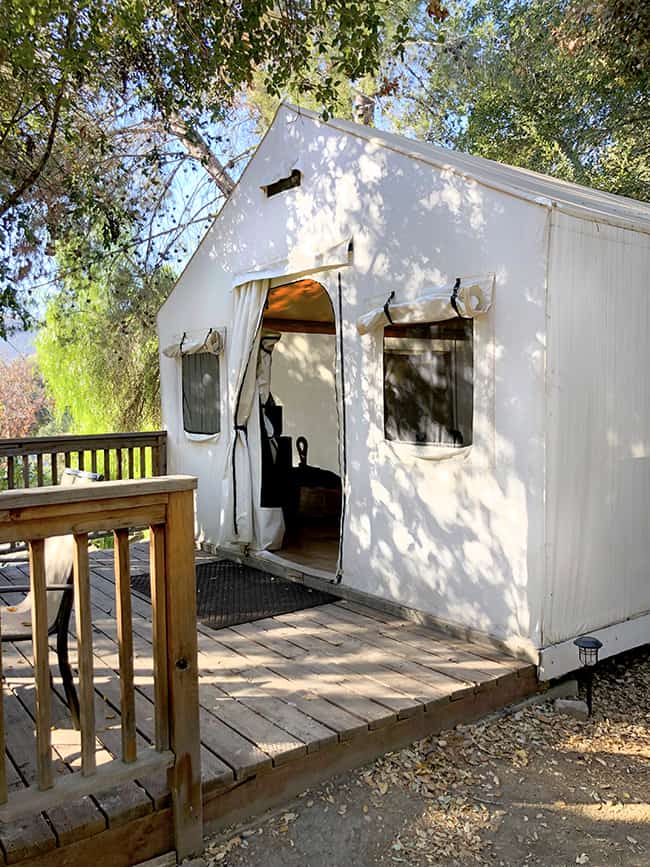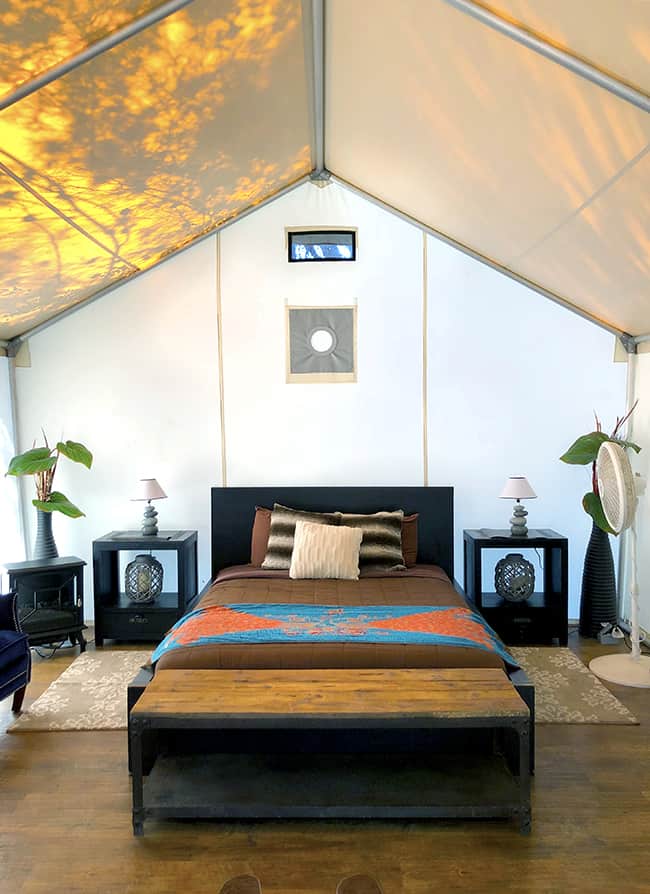 The bathrooms are located near the Safari Tents....and the aren't gross!! Nothing like what you would imagine a camp bathroom to look like. So when I said glamping, I really meant it. Here are some pictures of the bathrooms. Actually, these are what all the bathrooms at the Ventura Ranch KOA look like, so you don't have to worry at all that you will be using a port-a-potty or showering outside.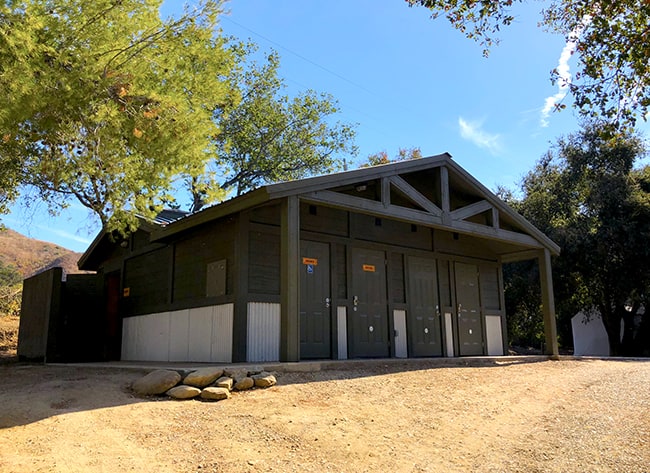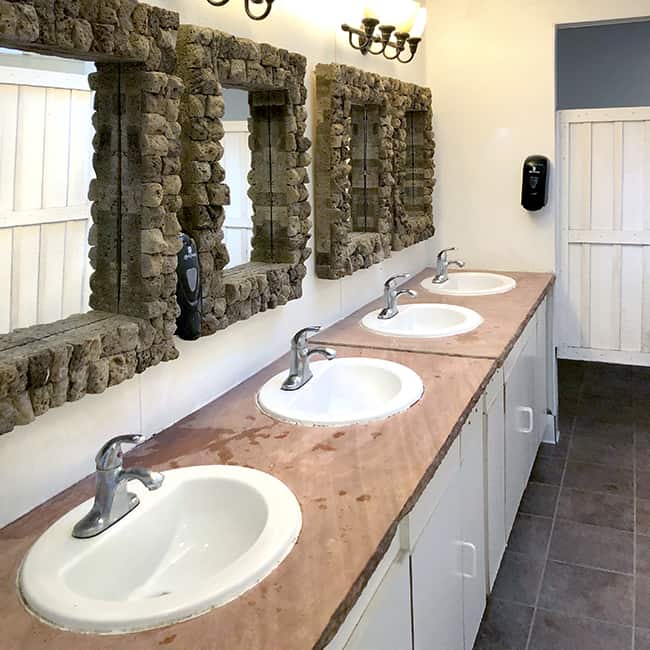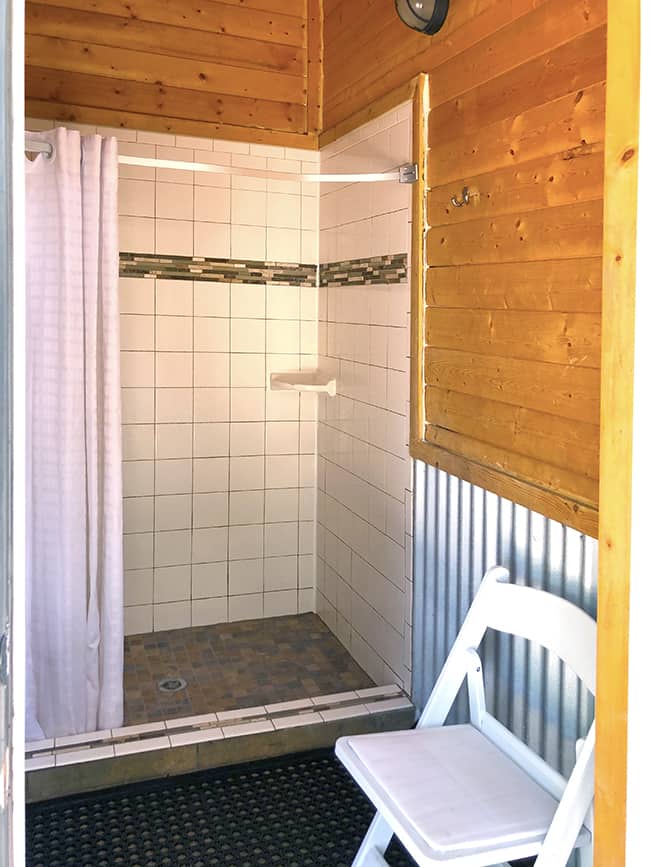 I also wanted to mention that each of the Safari Tents has it's own outdoor picnic table, grill and fire pit. You will want to bring all your own food as there aren't any stores within walking distance of camp. The refridgerator is small, but big enough to hold milk, eggs and necessities. Make sure to bring coal for the grill, or wood for the fire pit. The camp store has wood for purchase and small food items like s'more kits and convenience store type foods.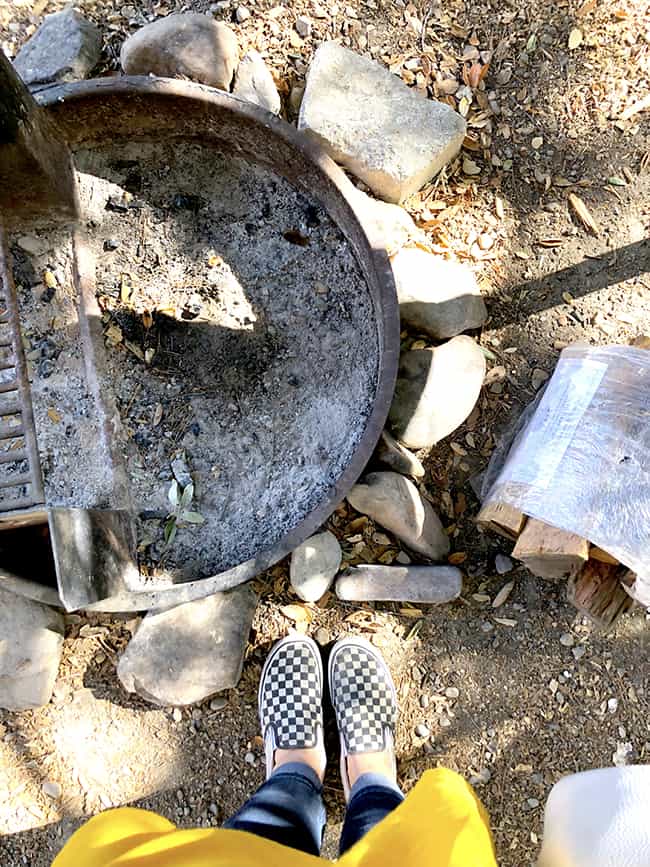 If you want to get even more fancy with your glamping, Ventura Ranch KOA has some cabins available and even some cottages that are professionally decorated. Pricing varies between all the different types, and there are many options available. Check out a few of the ones I toured.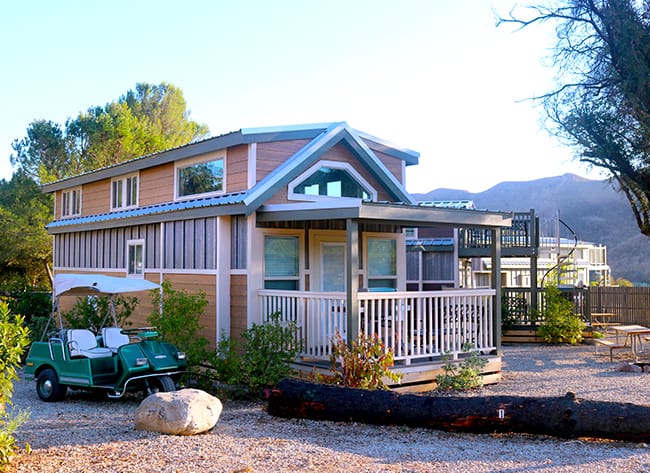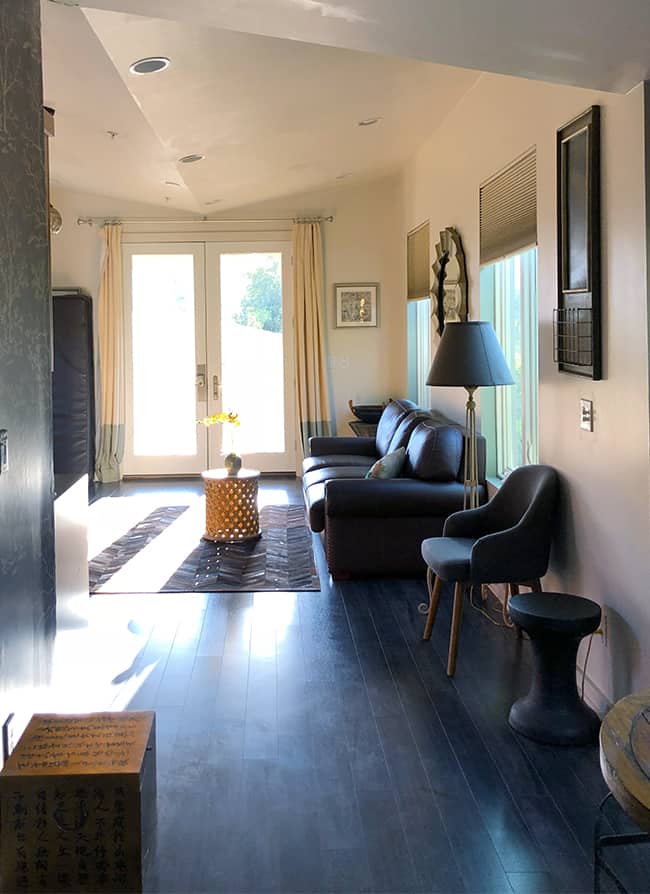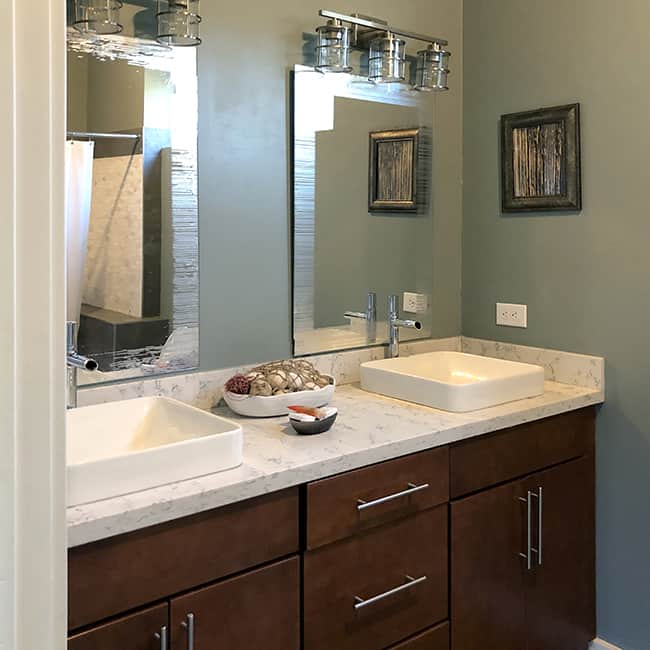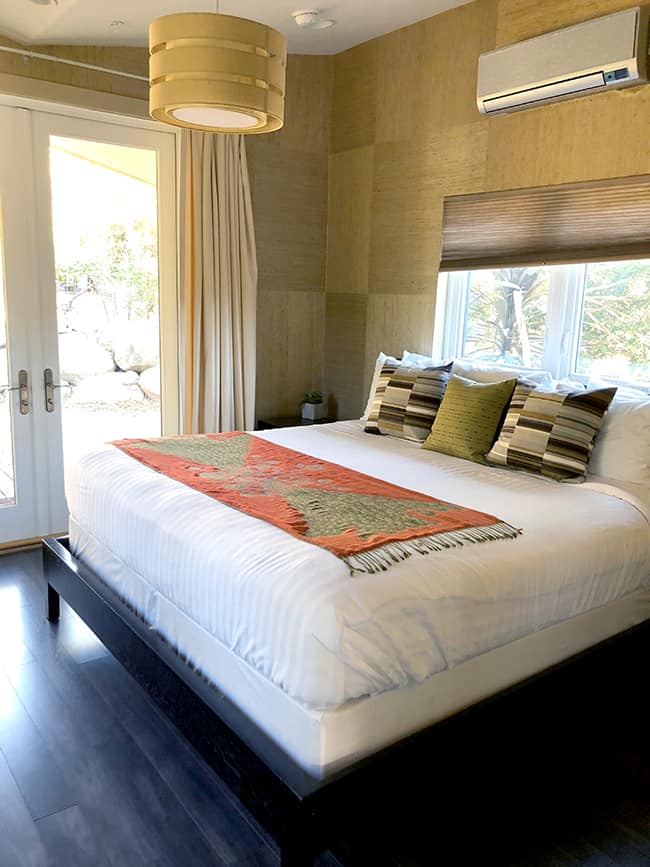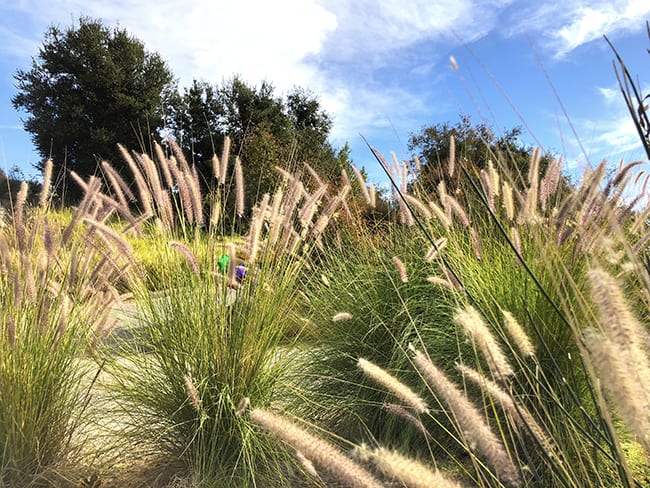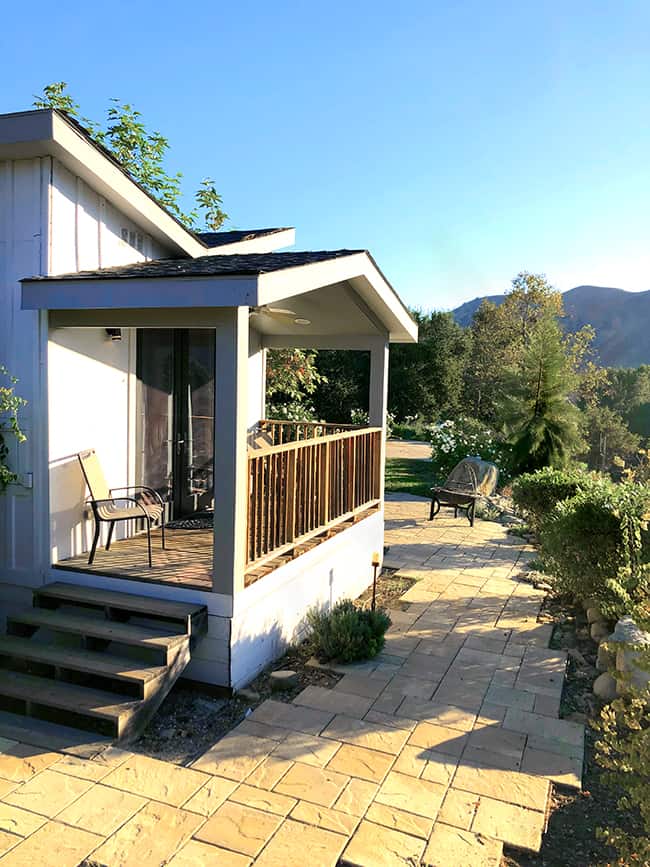 Finally, if my kids had their way, we would be staying in a teepee! They looked so cute along the trails. I would consider them glamping tents as they don't have electricity, but don't have to set up a tent, so that's a win. They have wood floors and do have beds inside...you bring your own bedding for them. And they also have a grill and campfire pit outside.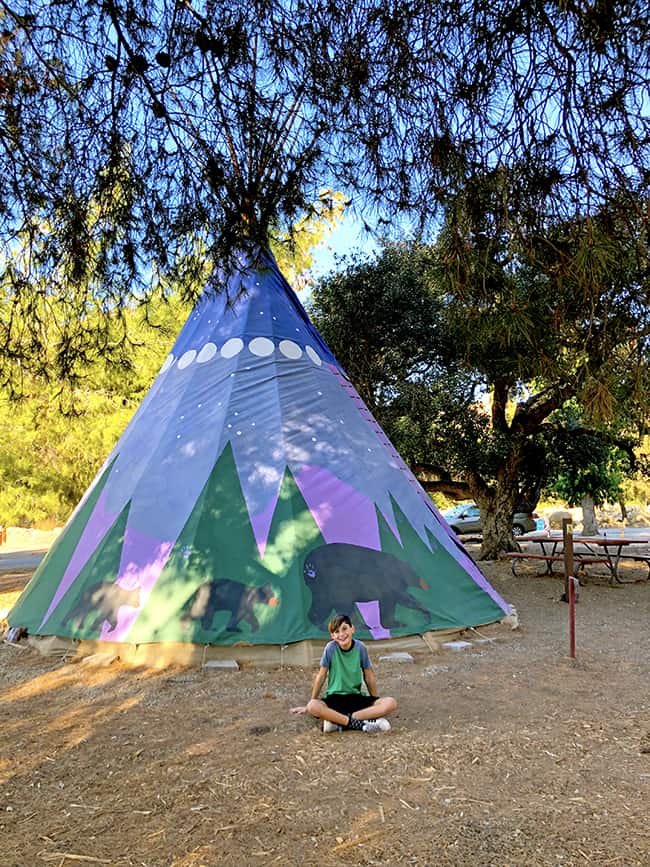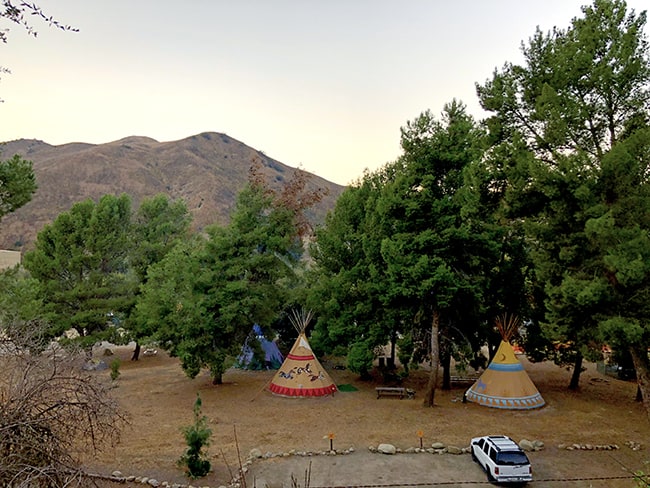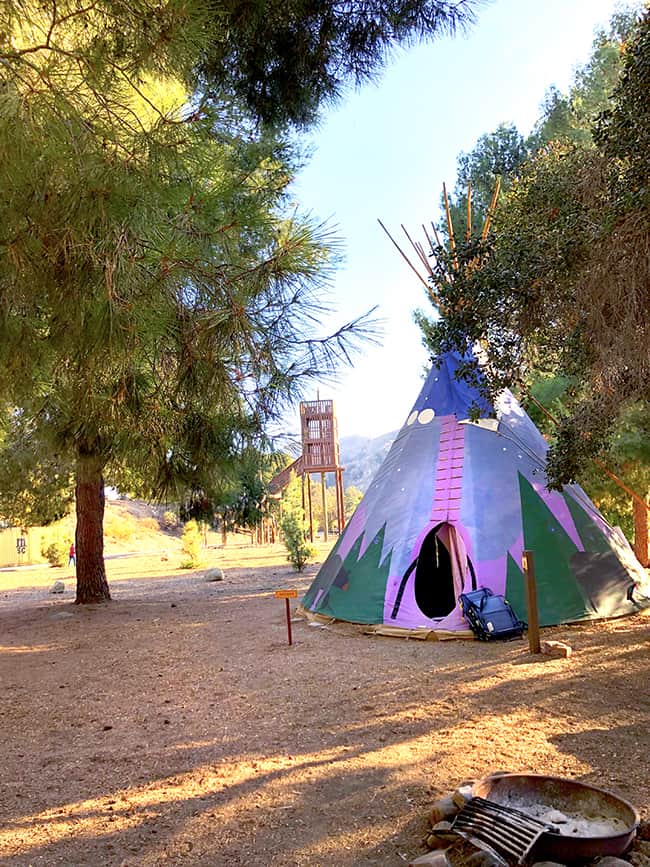 As you can see, the Ventura Ranch KOA is a great place for families to enjoy camping and still stay close to the OC. There are lots of fun things to do in the campgrounds, but if you choose to venture out, you can easily get to the Ventura Coast and enjoy a lot of the fun things to do in Oxnard, Ventura, and Carpinteria. Hope this helps you decided whether or not this camp group is right for you family. Feel free to comment if you have any questions, I am happy to help!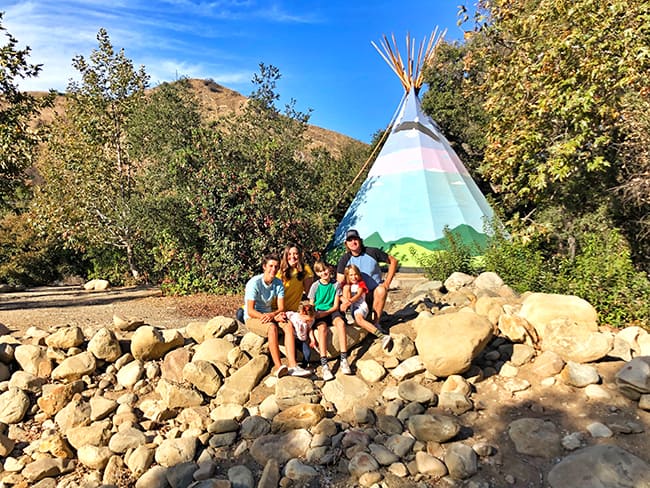 { Disclosure: We were invited guests of the Ventura Ranch KOA. All thoughts and opinions are 100% my own!}