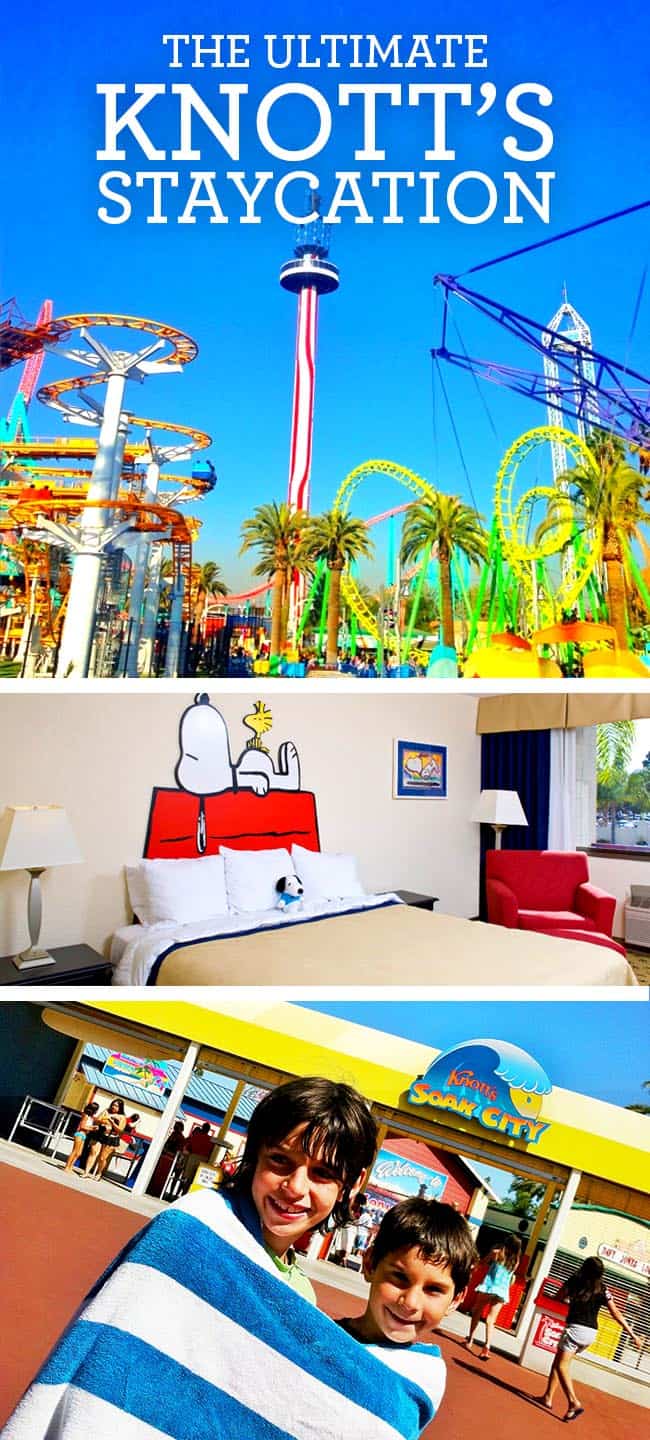 of course it's no secret about how much i LOVE Knott's…we are always enjoying every season there. which brings us to SUMMER! there is a lot going on at Knott's Berry Farm this summer, including Soak City Water Park. wouldn't it be fun to take a fun family staycation at Knott's. you could stay at the Knott's Berry Farm Hotel and enjoy both Knott's Berry Farm Amusement Park and Soak City. it would be the perfect getaway for those times that you just need to get out of the house and have some fun.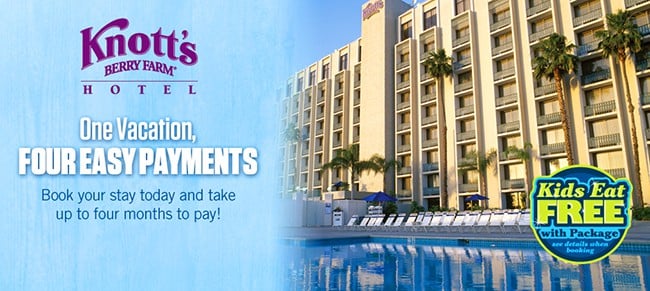 the Knott's Berry Farm Hotel has created the perfect atmosphere for family travel. it's 320-room deluxe property features a SNOOPY-themed wing, fitness center, pool with children's activity area, lighted sports courts and many other amenities. dining options include the Amber Waves Restaurant & Bar, which serves breakfast, lunch, and dinner. specializing in All-American fare. it also has kids menus and daily visits from Snoopy add to the fun. there are also a variety of affordable family vacation packages that can include admission to Knott's Theme Park, are available year-round. and the Knott's Berry Farm Hotel is located just steps from world-famous Knott's Berry Farm Theme Park and Knott's Soak City Water Park.
Knott's has made having your own staycation at the Knott's Berry Farm Hotel even more affordable by offering EASYPAY. by booking now, you can get the first choice of availability, lock in the current rates, and spread the cost of your stay over 4 easy payments. you can book online or call (866) 752-2444. use promotional code EASYPAY
Amenities - Outdoor Heated Pool & Spa, Kids Water Play Toy, Fitness Center with Sauna and Steam Room, Lighted Tennis & Basketball Courts, Gift Shop, Room Service, Coffee Makers, Hair Dryers, Irons & Ironing Boards, Daily Snoopy visit in Amber Waves, Camp Snoopy Rooms, and Wireless internet access in all guest rooms.
during your stay cation, when you're not enjoying yourself in the Knott's Hotel pool or the awesome room service, you'll want to head over to Knott's Berry Farm, one of California's bed amusement parks. if you haven't been recently, you'll be amazed at how family-friendly and how great Knott's has become over the past few years.

or you can swing over to Soak City and enjoy some water play on some of the best watersides and water play areas in Southern California. a great way to cool down on these sunny California days.

i can't wait for my family to take the ultimate Knott's Berry Farm Staycation. it's one of my happy places and the boys are so excited to sleep at the hotel in one of their Snoopy-themed rooms. being so close to home, i'm sure we will be taking this short vacation again and again.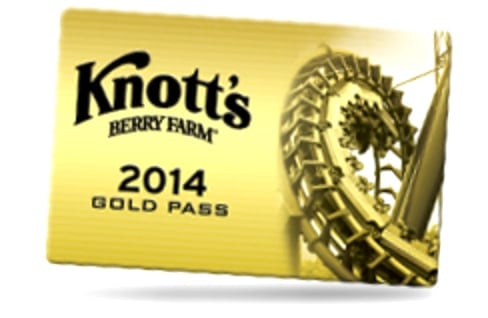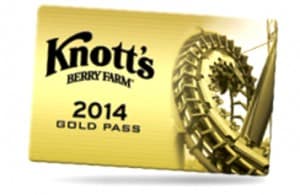 and the best way to be able to enjoy Soak City all summer long? get the Knott's Berry Farm Gold Season Pass. with the Gold Season Pass, not only do you get Knott's Berry Farm Park admission every day of the year, but you also get admission to Soak City every day of the summer. PLUS…discounts on food, merchandise, the Knott's Berry Farm Hotel, Knott's Scary Farm tickets and early ride times on select days. Knott's offers easy payments, so it's even easier to continue the fun all year long.
{ The opinions in this article are my own. I do not work for, or with, any brand mentioned in this article, nor do I have any official relationship with them. I have a relationship with GigaSavvy, for whom I create original editorial content. }