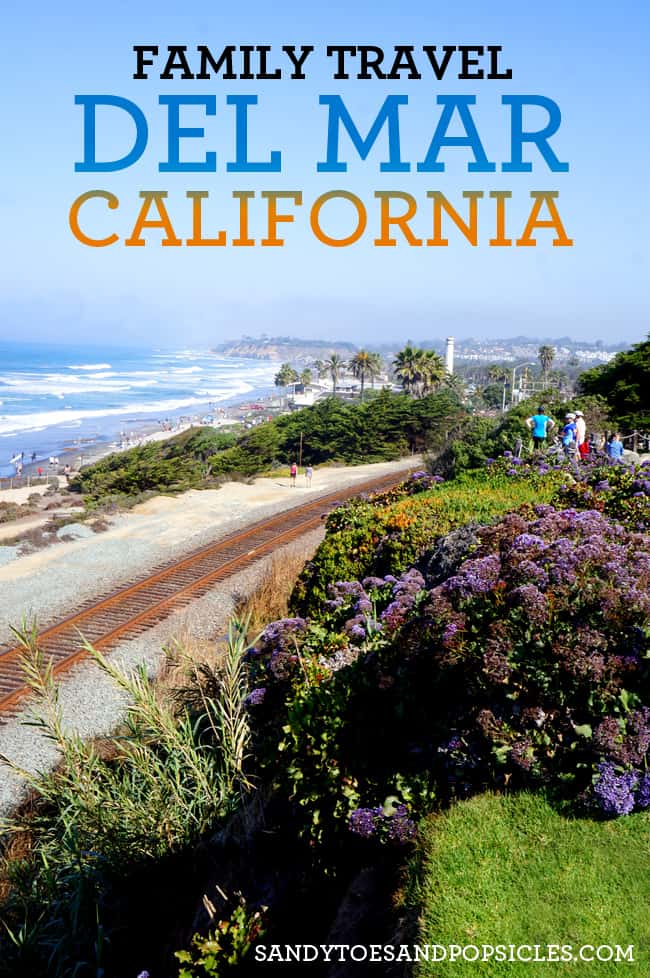 two weeks ago, we took a little family getaway to the lovely city of Del Mar, California to celebrate my birthday weekend. Del Mar is located in north San Diego just south of Carlsbad. i have always thought of Del Mar as horse racing city, and never knew that it offered so much more. it ended up being a great little southern California family vacation.
we took all three boys, and stayed at the refreshing Hotel Indigo San Diego Del MarHotel Indigo, just wait till you see the pictures. i will write all about in another post. and if you just can't wait…use this promo code for a great deal "DREAMDELMAR". considering that we were taking this vacation as sort of a seaside wellness excursion, we were hoping to be able to relieve our mind and bodies of stress and fatigue and just enjoy natures seaside beauty. and that we did.
throughout the city of Del Mar, you will find unique details of its horse racing roots, but what you will also find is a beachside community full of small city charm and friendly people. as we walked around exploring the city, people were out and about; walking their dogs, taking a jog on the beach, enjoying a meal at the local eateries and just being active. everyone seems so happy and healthy.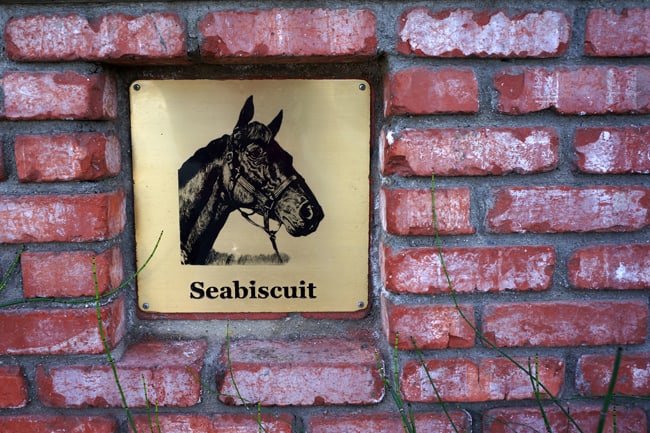 Del Mar's main beach was awesome. it has hiking trails lining the scenic cliffs and a beach that is flanked with green grass, park benches, barbecues and even a playground. we spent the good part of the morning walking the trails and just taking in the beautiful views of the ocean.
around lunchtime on Saturday, we headed over to the Del Mar Farmers Market. we were so glad we did, as we found so many great finds. if you decide to visit the Del Mar Farmers Market, be sure to come hungry and to bring a big bag for all the goodies you'll want to buy and bring home with you.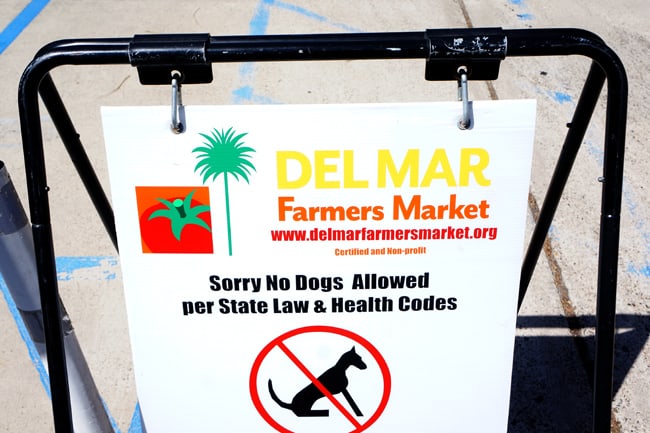 you will find vendors selling yummy things to eat like sandwiches and pasta, homemade spreads and sauces, and foods from all different cultures.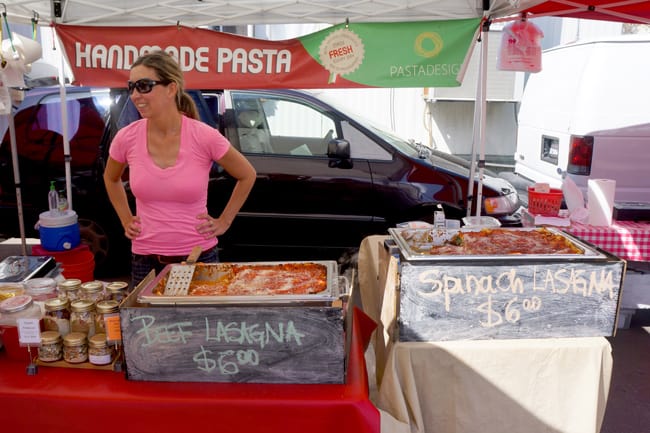 you won't be able to resist the fresh popped kettle corn, the homegrown veggies and fruits, and the freshly baked breads and desserts.
i really enjoyed meeting local vendors such as Shari, the owner of Terra Verde Foods. her marinades, sauces, syrups, spreads, curds and salsas were soooo good. she let me taste them all, and you could just taste the freshness. i bought a jar of her garden salsa that i am saving for a special occasion. its THAT good! you can find out more about Terra Verde Foods on their website.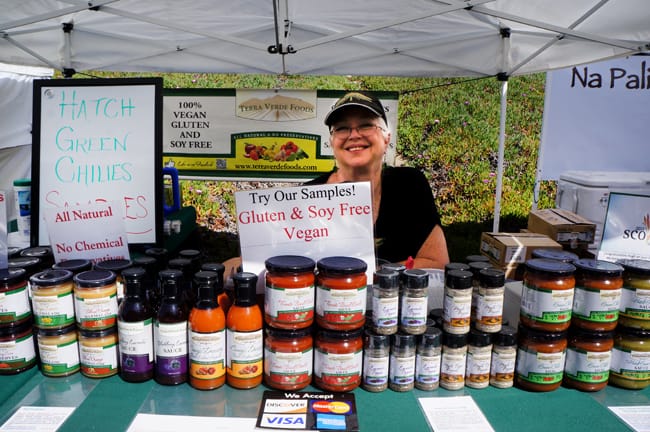 the best treat of all at the farmers market, had to be the Na Pali Coast Frozen Organics Hawaiian shaved ice owned by Quentin and Romany. don't mistake this shaved ice for the common snow cone. this is Hawaiian shaved ice….delicate ice flakes with bursts of yummy flavor in every bite. and what makes Na Pali Coast Frozen Organics so unique is that its organic! have you ever heard of organic shaved ice?
plus, besides the shaved ice, they also serve homemade organic ice cream in flavors like Vanilla, Macadamia Nut, Banana and Haupia. YUM.
wanna know what i got?
i got this Banana, Coconut, Mango Hawaiian shaved ice with homemade banana ice cream, drizzled with organic sweetened condensed milk. it had to be the BEST HAWAIIAN SHAVED ICE I EVER HAD. i am still craving it as i write. you can find out more about Na Pali Frozen Organics on their website.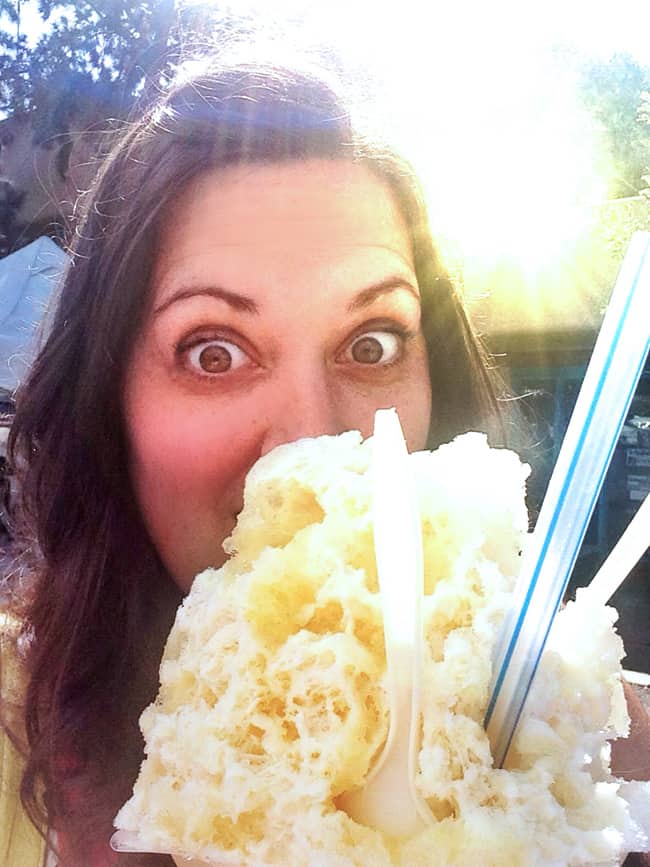 after the Del Mar Farmers Market, we spent the rest of the day checking out the shops and architecture around Del Mar Village. we found beauty and treasures around every corner.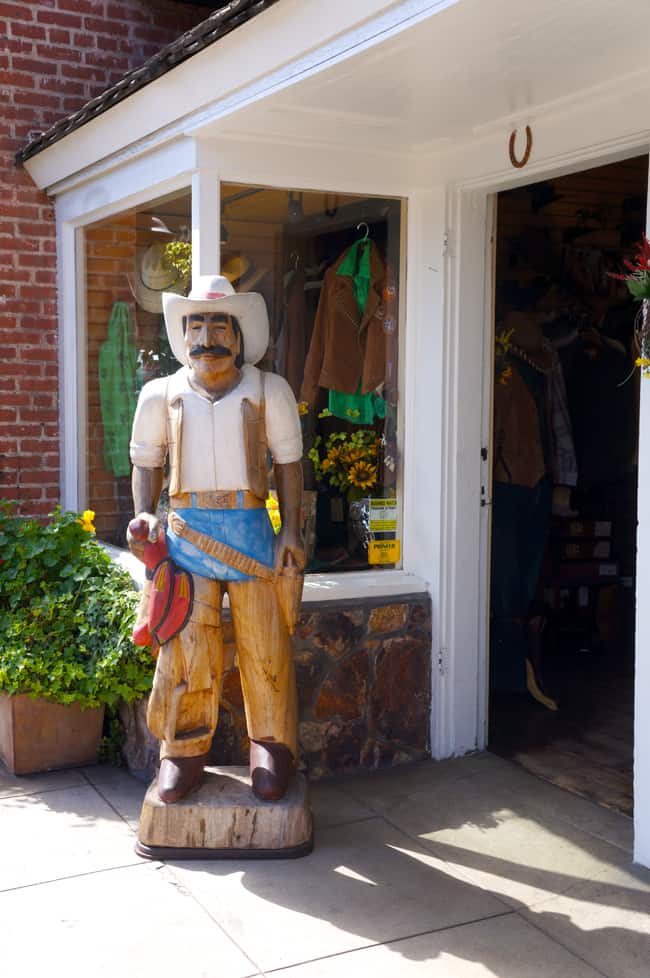 one of my favorite stores that we visited was Fair Trade Decor. if you decide to go shopping in Del Mar, you won't want to miss this store. it is full of unique and wonderful things that are made by artisans from around the world, and are sold following the practices of fair trade. if you are unfamiliar about fair trade, you will want to read all about it here.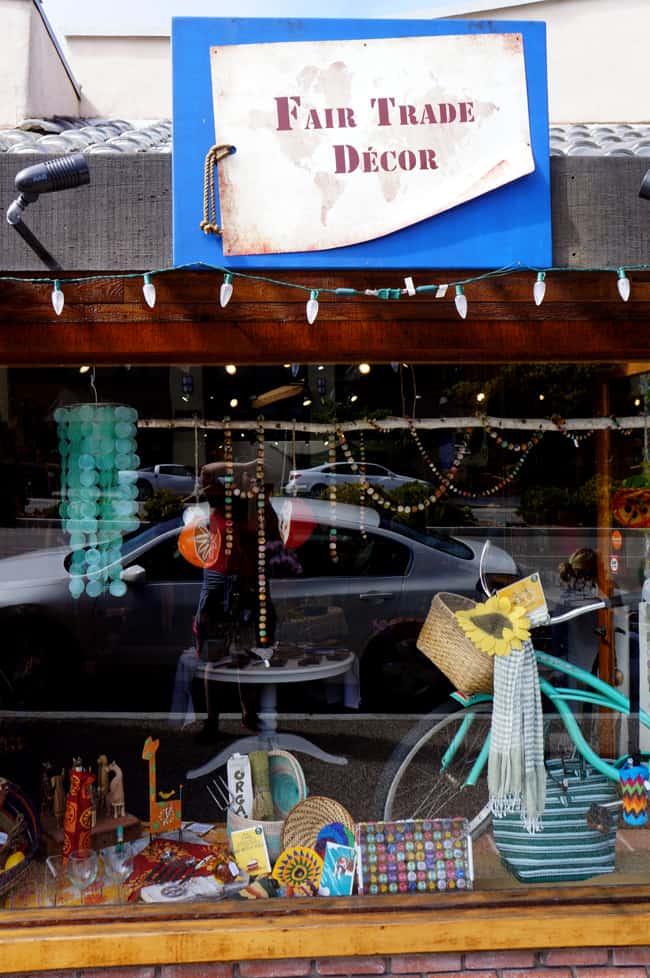 fair trade helps people all over the world earn a fair wage for the goods they produce. the items in this store are works of art, and these artists were paid fairly for their goods. i loved all the unique and eclectic items for sale. i also enjoyed being able to read the stories behind each item and about the people who created them.
the boys especially loved checking out the trees and areas of nature along our route. we all really enjoyed exploring Del Mar Village.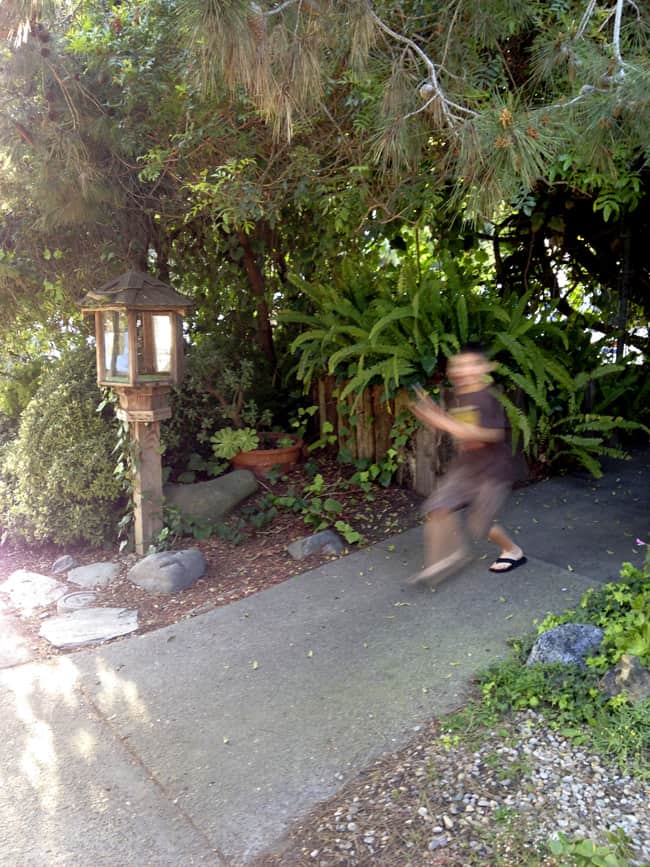 we ended our evening picking up a pizza from Del Mar Pizza and enjoying it at our hotel with an evening swim. it was a great day for all.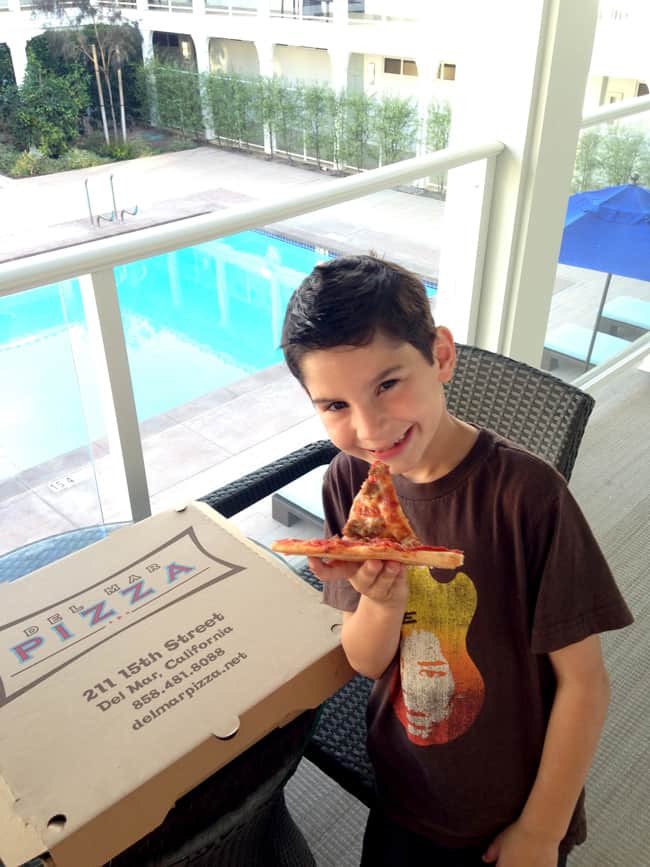 Sunday morning we decided to hike the beach trails again, and to enjoy the last day of our Del Mar getaway at the beach. the boys enjoyed playing at the beachside playground and running around the grassy areas.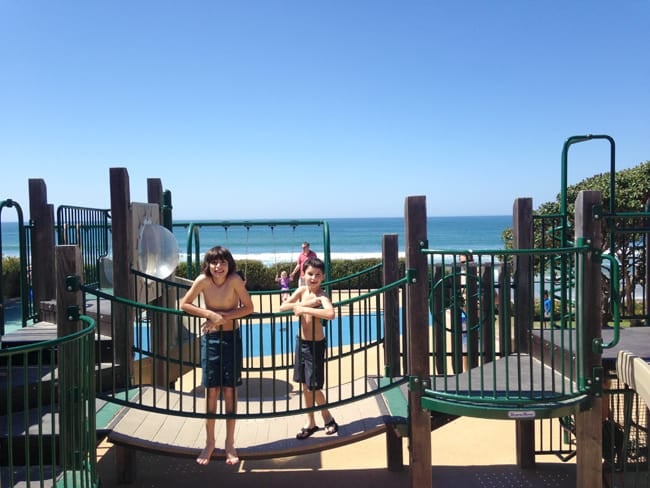 they played in the sand….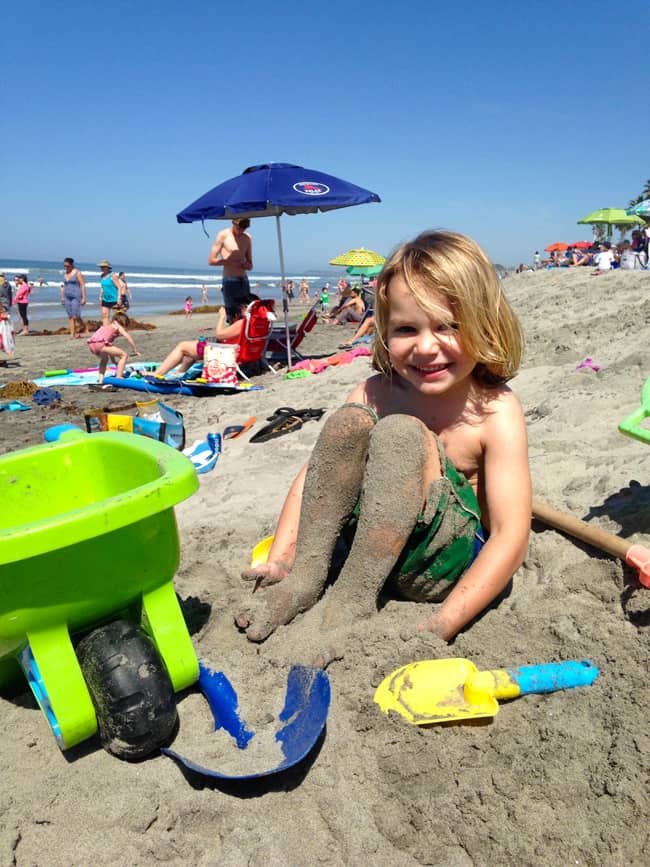 and played in the water. it was such a beautiful day.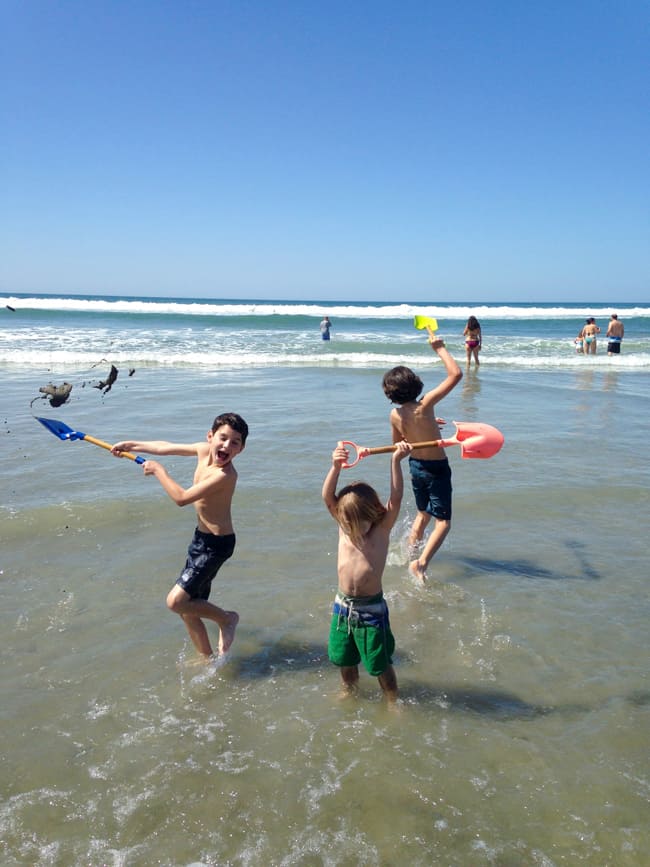 we would have loved to visit the Torrey Pines Nature Preserve, we drove by, but the parking was already filled. i would suggest getting there as early in the day as possible. and it would have been fun to rent some bikes to ride around town. there are so many different activities that we could have done, but we can always return and do them next time. if we visit during summertime, we could watch the horse racing or go to the summer concerts at the Del Mar Fairgrounds.
this 2-day family getaway was all i imagined it to be and more. i especially love Del Mar is close to Orange County. at less than a 2 hour drive from our home, we can't wait to return to Del Mar again and do some more exploring. with us being active the entire weekend, and the relaxing views it truly was a weekend of seaside wellness.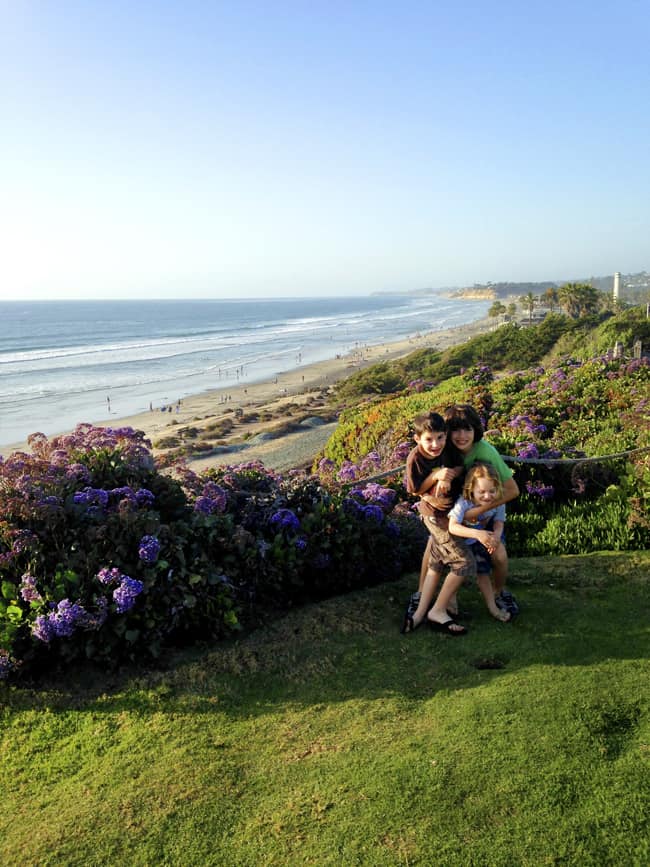 {this is not a sponsored post. my family was invited to stay at the Hotel Indigo for review purposes. all thoughts and opinions are a million times my own. }