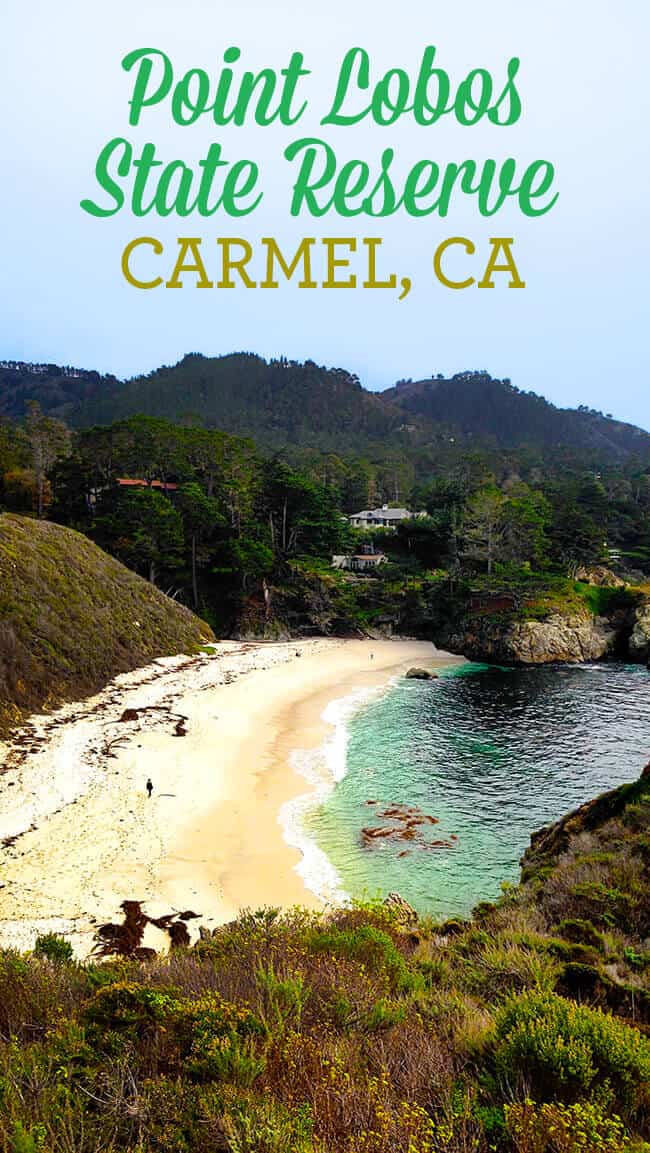 i just recently wrote about our stay at the Hofsas House in Carmel, CA, and how much we enjoyed it. the stay was wonderful, partly because the landscape of Carmel is so breathtaking. the rocky ocean views are a little different the the ocean views you see here in Southern California. and it was such a treat to experience another set of ocean views in Carmel and Monterey.
of the three days we were in Carmel, we spent the good part of one of the days at the Point Lobos Reserve. it opens at 8:00 a.m. and closes ½ hour after sunset each day, and we arrived at the reserve mid morning. a single day-use parking pass runs $10.00.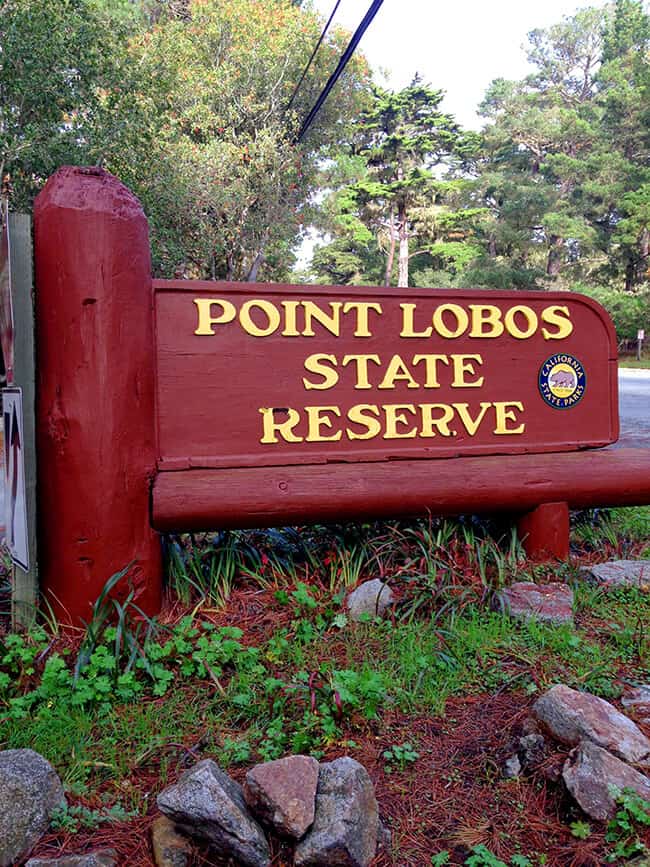 when you arrive, you can visit the information center and have one of the rangers steer you towards the trails you are most interested in walking and exploring. there are a lot of different areas that offer scenic views and interesting landscapes for you to enjoy. you could spend an entire day...maybe even two enjoying all that Point Lobos Reserve has to offer. they also offer guided tours and nature walks.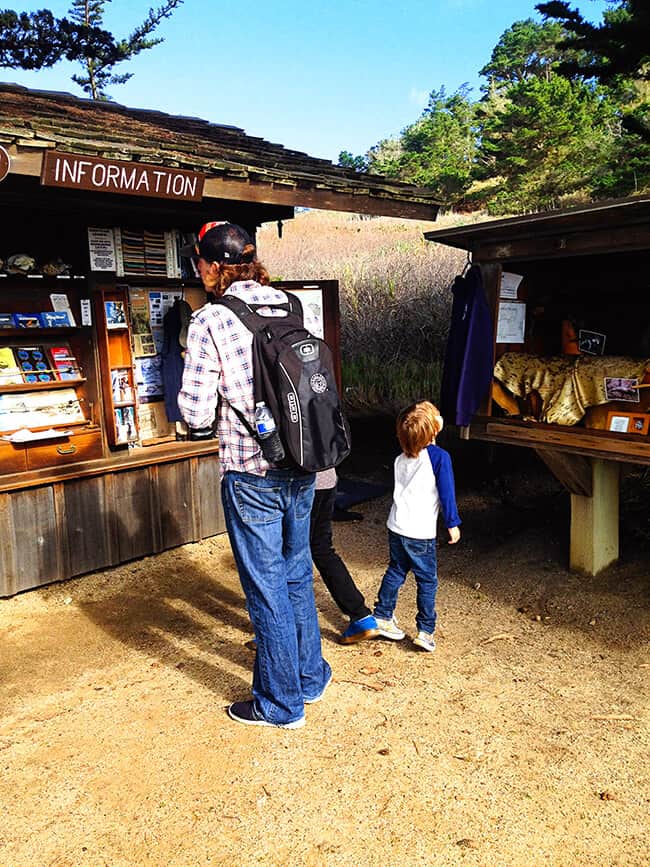 the first area that we explored was the Sand Hill Trail and Sea Lion Point. the trails are nicely manicured and it is a very easy hike (more like a walk) for this area. there are even handicap accessible areas along these trails.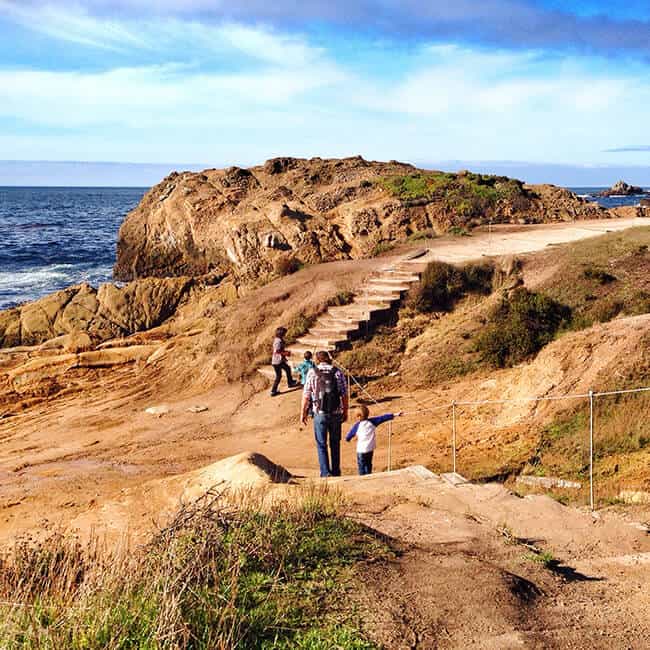 we were able to hike around, climb some of the rocky areas and look out at the different scenic landmarks. at Sea Lion Point you can look out and see hundreds of sea lions sun bathing on the little islands off the point. i suggest bringing binoculars with you so you can look out and see different wildlife such as the sea lions, birds and even whales.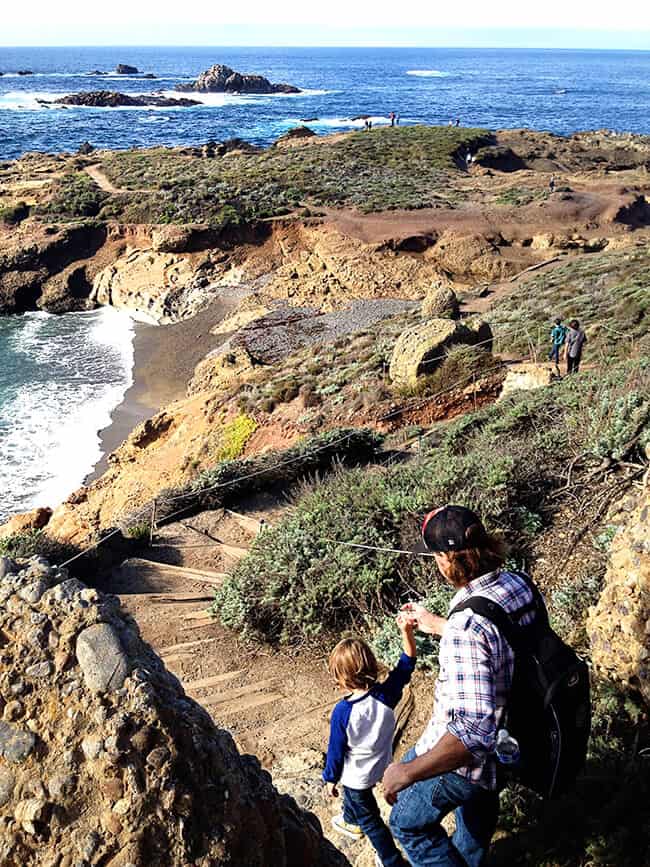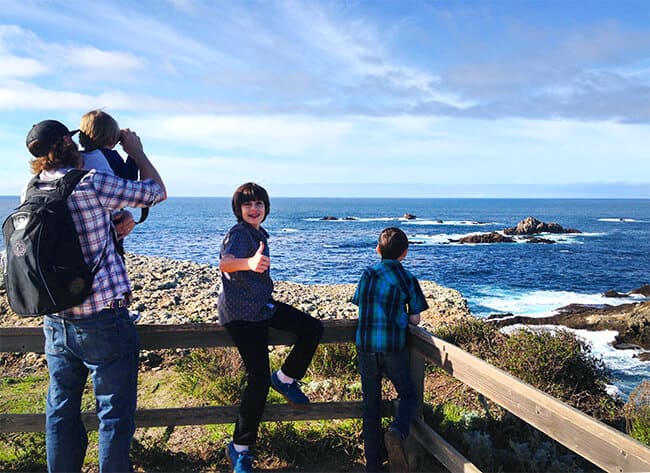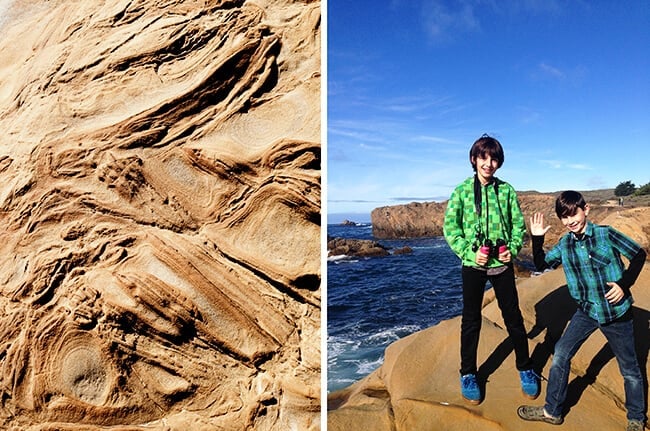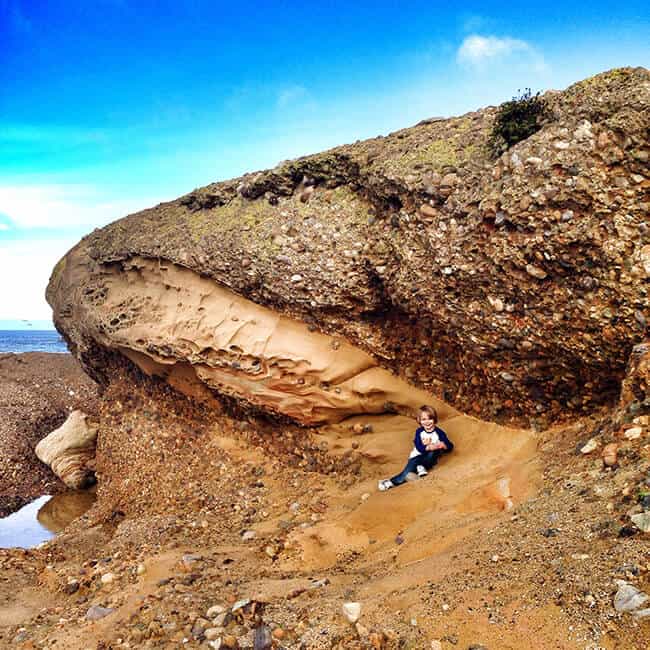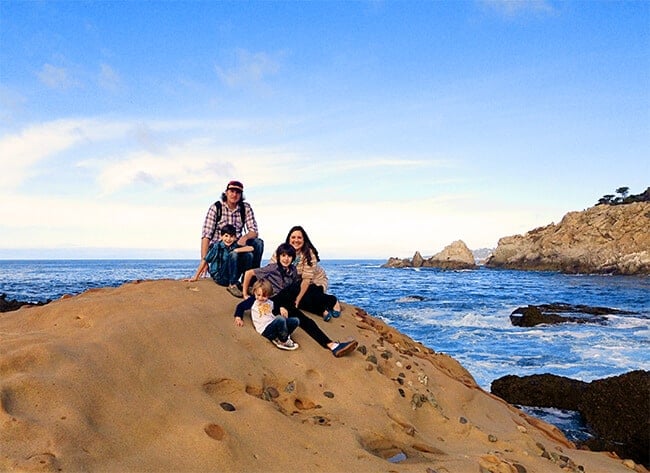 while we visiting, one of the rangers had set up a few tables with informational books, different kinds of animal pelts, bones and footprint castings of the local wildlife. the boys enjoyed learning about the animals that lived around Point Lobos Reserve. the rangers are very helpful with any questions you have about the reserve. he recommended we head over to Bird Island, hike the trails around the that area and visit Pelican Point, China Beach and Gibson Beach.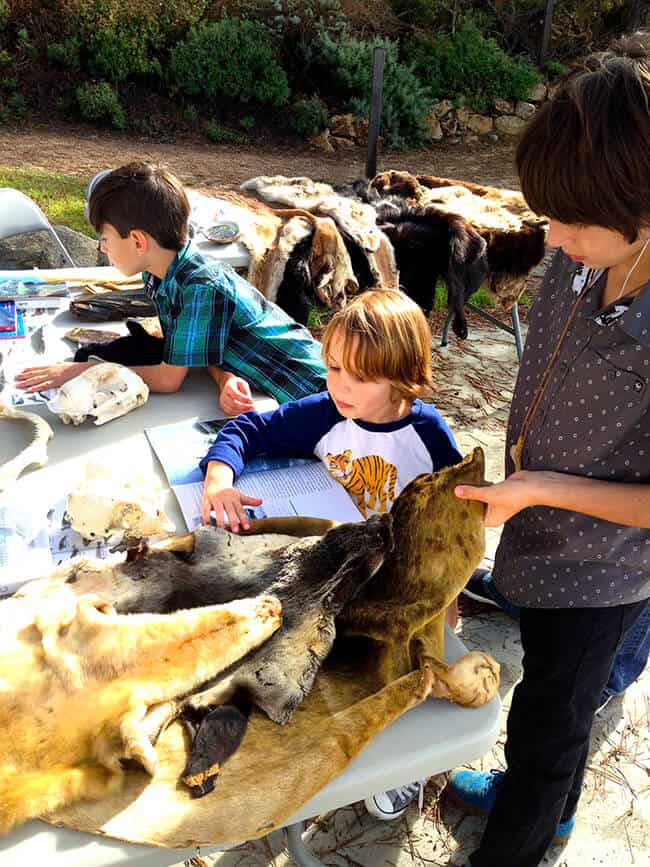 it was lunchtime so before we headed over to Bird Island, we hiked over to one of the picnic areas and to have a picnic lunch. no we didn't eat mushrooms, but we discovered these and many other cool nature finds alone our walk to the picnic area.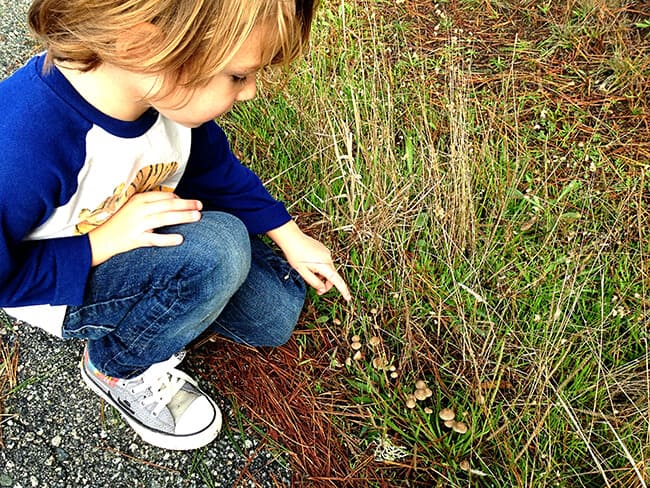 for lunch, we had picked up some deli sandwiches, fruit salad, pasta salad, quiche and treats from the 5th Street Deli in Carmel. there were lots of yummy and unique food items to choose from, including pre packed picnic boxes, so i highly recommend stopping by the 5th Street Deli and getting some lunch or snacks to enjoy while you are exploring Point Lobos Reserve. (expect to pay $8-15 per lunch with a drink at 5th Street Deli)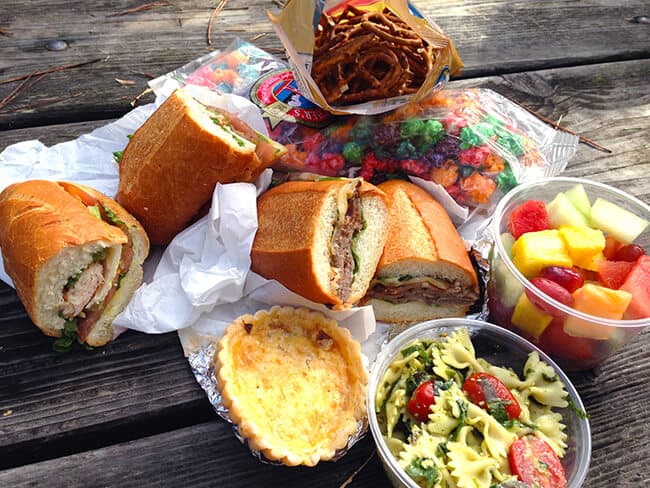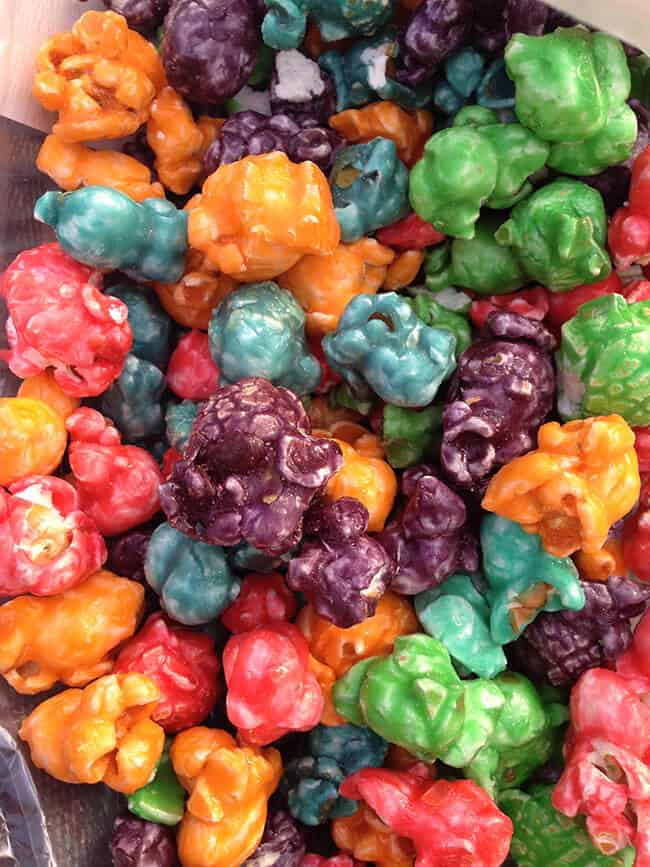 the Bird Island area didn't disappoint, the landscape was just like a painting. the water was emerald green and the contrasting white rocky cliffs were so beautiful.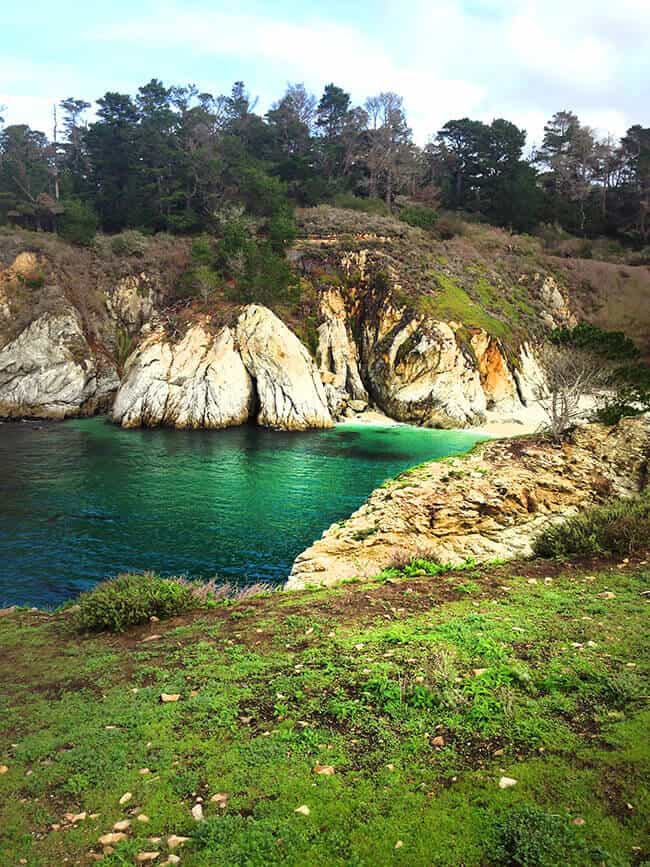 we enjoyed looking down to China Beach and seeing a family of seals bathing in the sun. China Beach was closed, but the view was still awesome.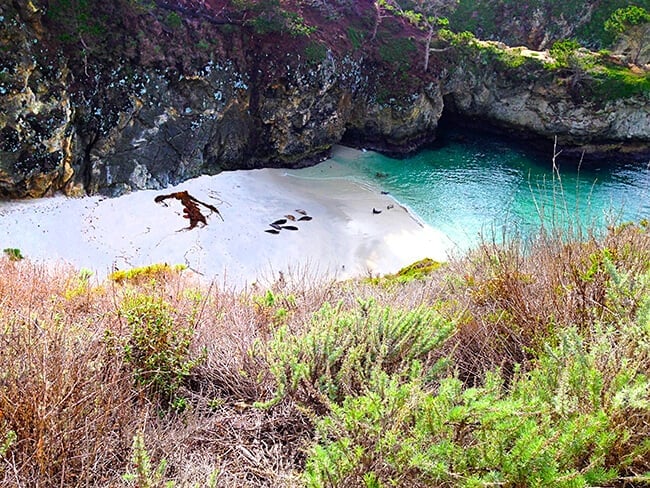 we then hiked down to Gibson Beach to check out the white sand and crystal green water.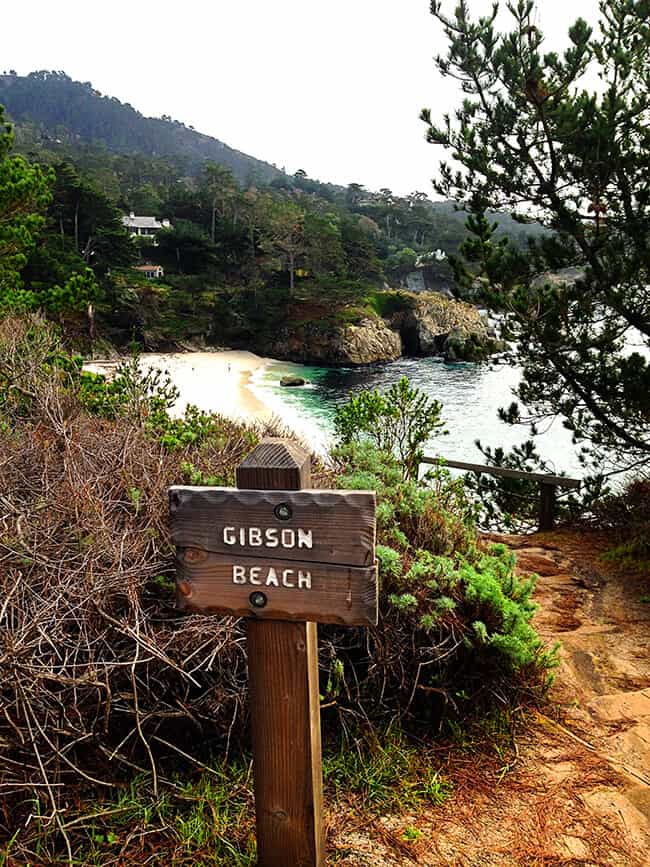 it was a bit of a hike down the steep staircase, but the beach was quiet and calm, and a fun place for the boys to run and play on. since the water seemed a bit rough, so we did not enter the oceans around Point Lobos Reserve.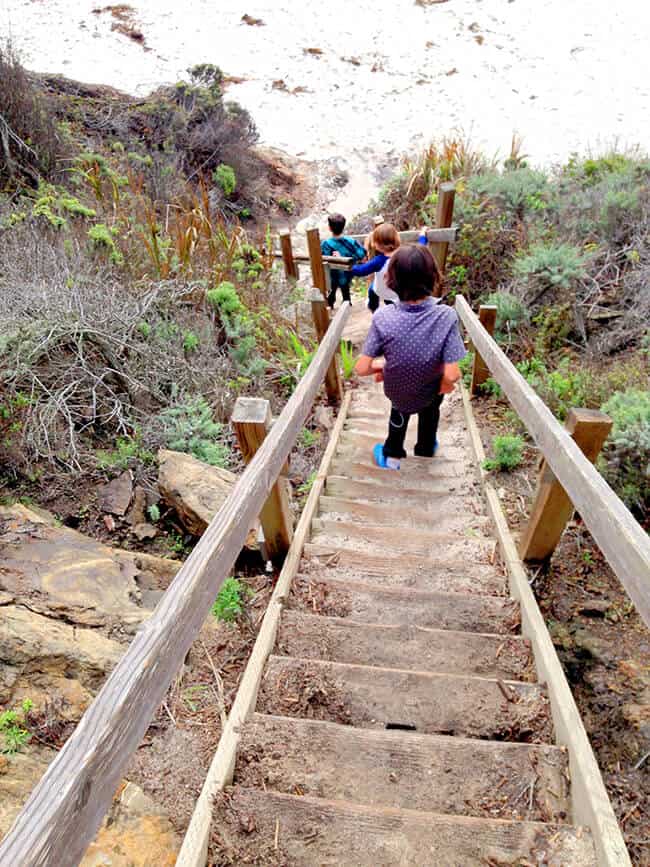 we absolutely loved our time at Point Lobos State Natural Reserve. it is outstanding for sightseeing, photography, painting, nature study, picnicking, SCUBA diving, and jogging. not only is it's natural beauty breathtaking, nearly every aspect of its resources is of scientific interest. you get a chance to witness rare plant communities, endangered archeological sites, unique geological formations, and incredibly rich flora and fauna of both land and sea.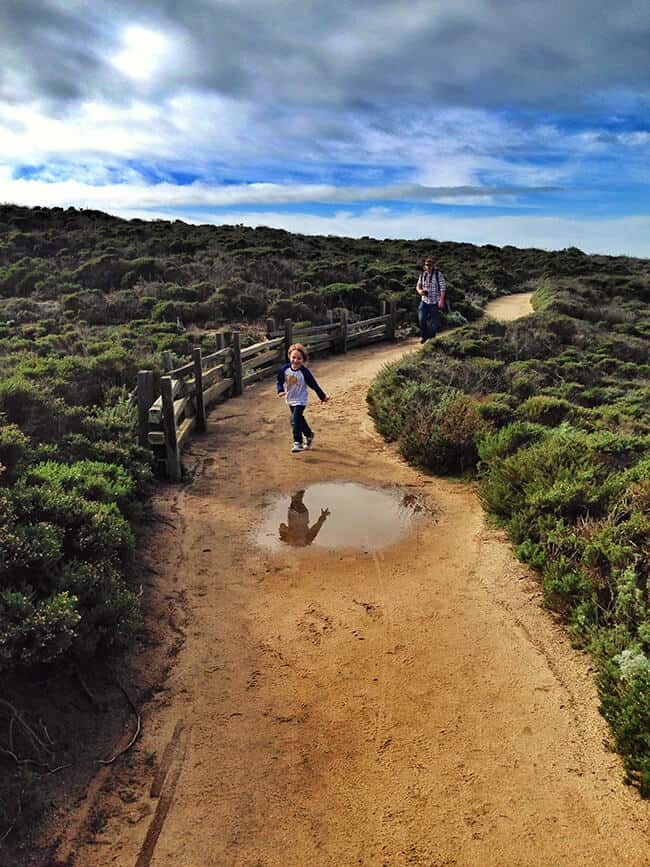 if you plan on visiting Point Lobos Reserve, head over to the Point Lobos Foundation website to plan your visit, check out trail maps and get any information you may need. i highly recommend this area for anyone who love the outdoors and the beauty of nature and the ocean. it is great place for families and all skill levels. just remember to respect the power of the ocean, help avoid a disaster by keeping at a safe distance. and please remain on the designated trails within the wire guides, and stay away from the rocky cliffs as rock climbing is absolutely prohibited.
check out some of the fun we had on our family travels to Carmel-by-the-Sea
Dennis The Menace Playground – Monterey, California
Hofsas House Boutique Hotel in Carmel, California
also, check out another view of Point Lobos Reserve over at Nature Play Trips!!!! Michele is sharing some great photos and tips on her blog.