This is a sponsored post.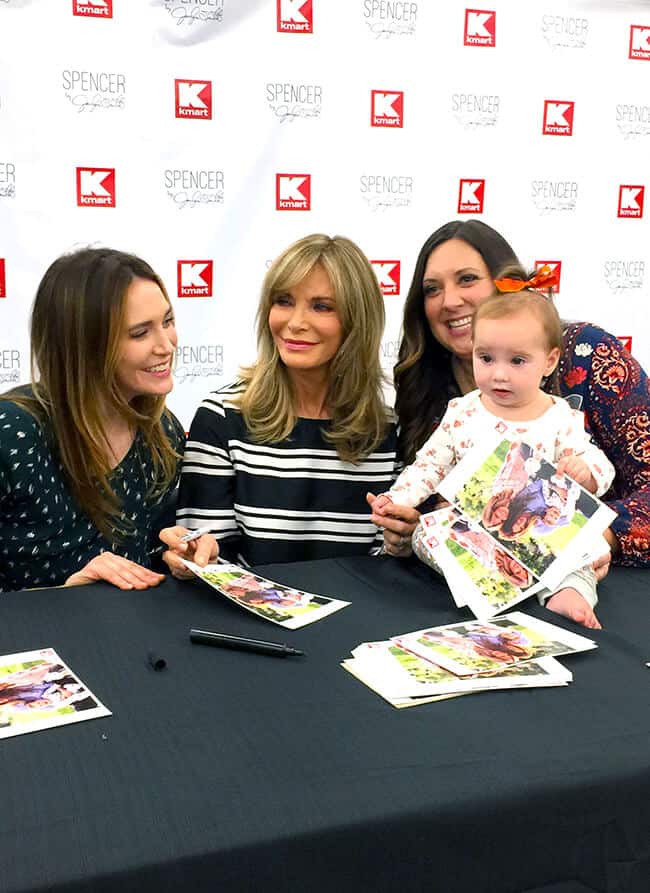 a few weeks ago, Miss Dani Kat and i were invited to check out Jaclyn Smith's new baby wear line – Spencer by Jaclyn Smith. the entire line was designed by her and her daughter Spencer Margaret, and inspired by her new granddaughter Bea...who is super adorable BTW. and it is NOW available exclusively at Kmart. you didn't have to ask me twice to go shopping for baby clothes. that is one of my favorite things to do! plus, after having three boys, shopping for a girl has been a dream.
so Dani and i headed off to Kmart in Burbank to meet Jaclyn Smith and her daughter Spencer, and also see her new baby wear line in person.
well "HELLO" Kmart!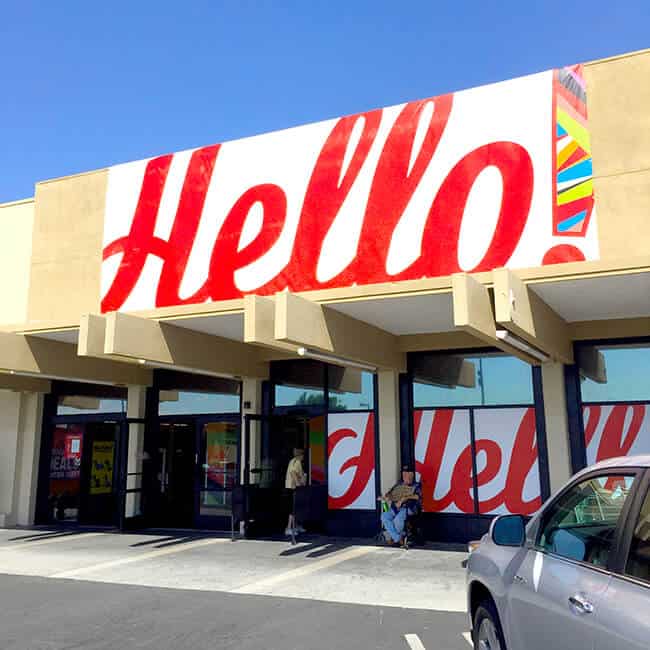 the store was filled with fans excited to meet Jaclyn. if you aren't familiar with who Jaclyn Smith is, she is known for her role as Kelly Garrett in the television series Charlie's Angels. she is a mom, grandmother, actress, philanthropist, and the woman behind the brand Jaclyn Smith which is found at Kmart. this is her very first baby line though.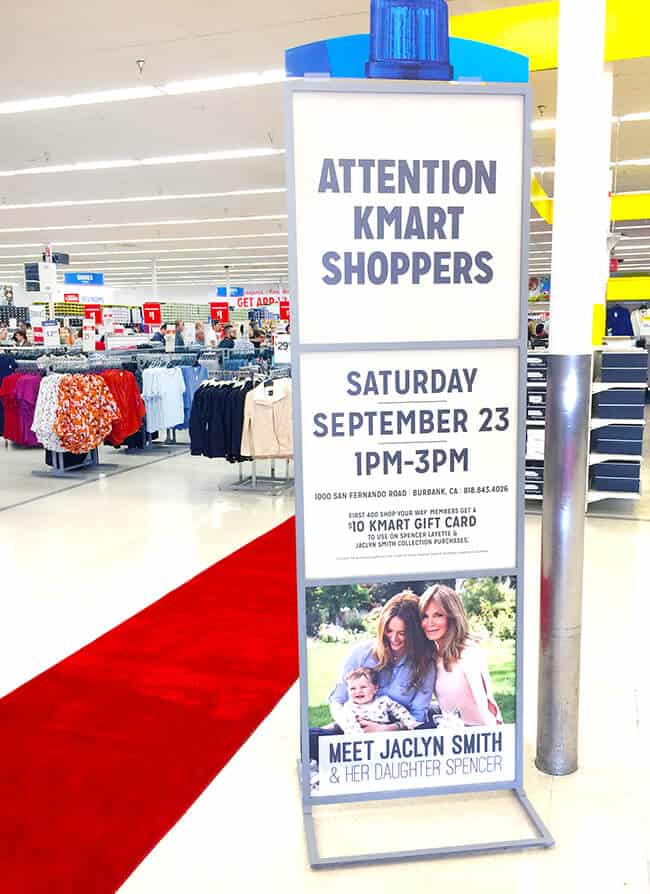 i made sure to dress Dani up in Spencer by Jaclyn Smith for the occasion. she looked so cute. and when it was our turn to meet Jaclyn, her and Spencer were so excited to see her in their designs.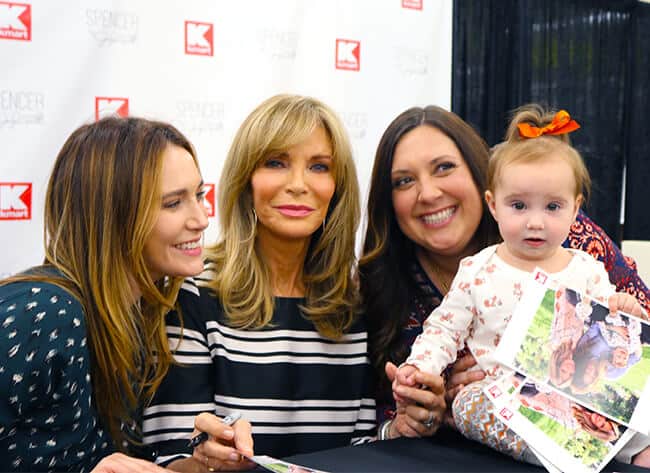 it was really fun to meet them. they were very sweet, and oooooed and ahhhed over Miss Dani Kat. they even played with her and wrote her a special autographed message. i talked to them about the new baby wear line, and they told me how fun it was to design it. Jaclyn is a new grandma, so this was a special experience.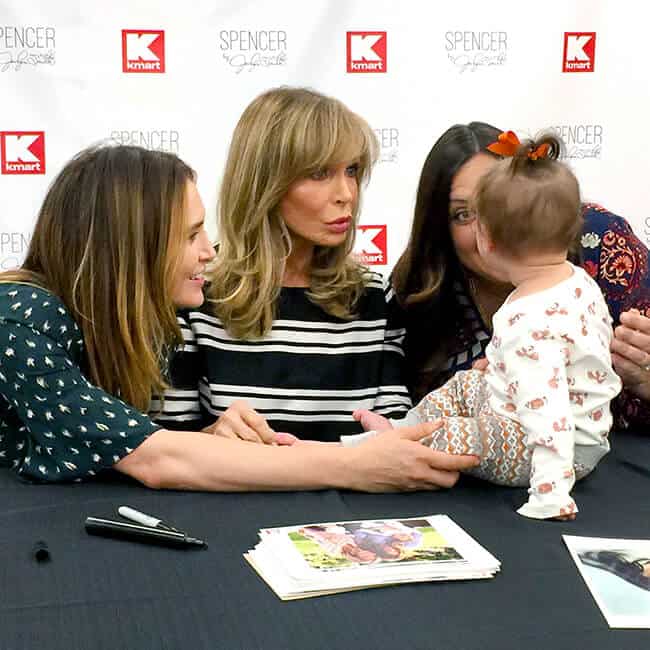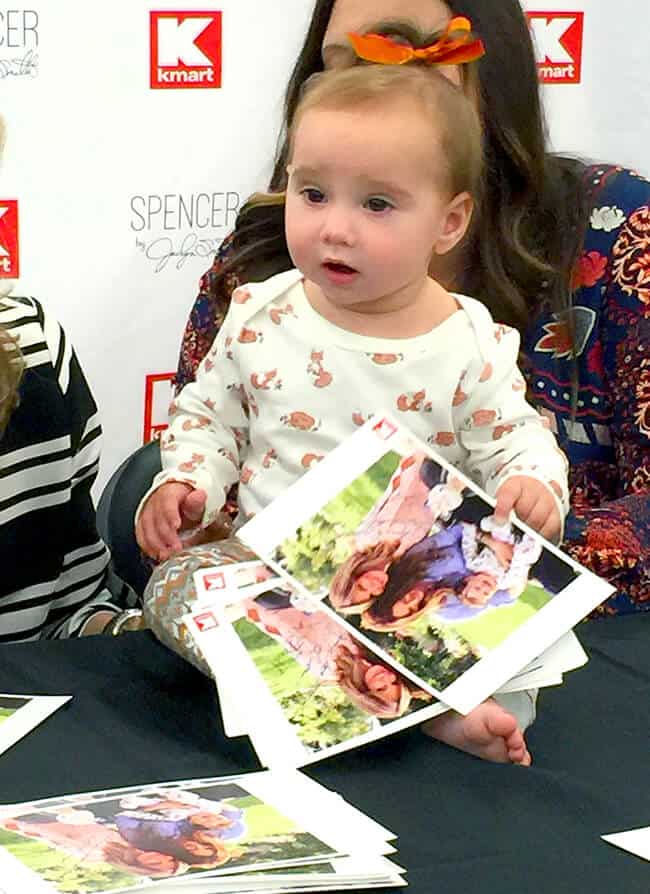 now let me introduce you Spencer by Jaclyn Smith....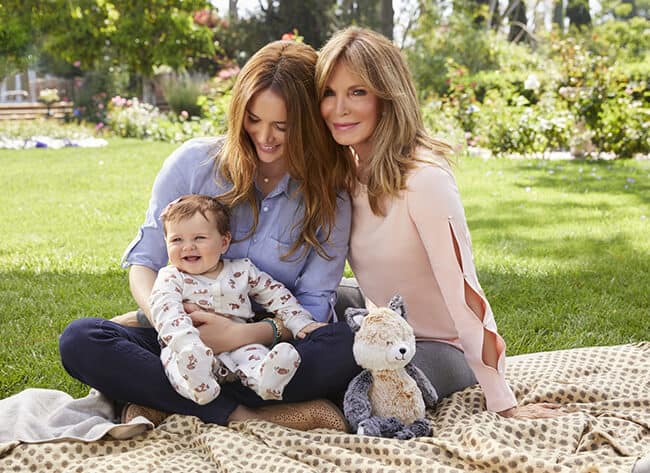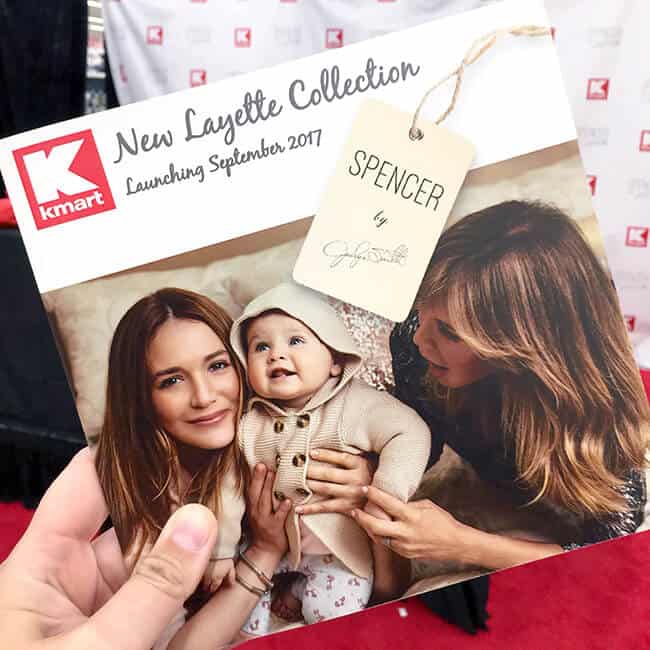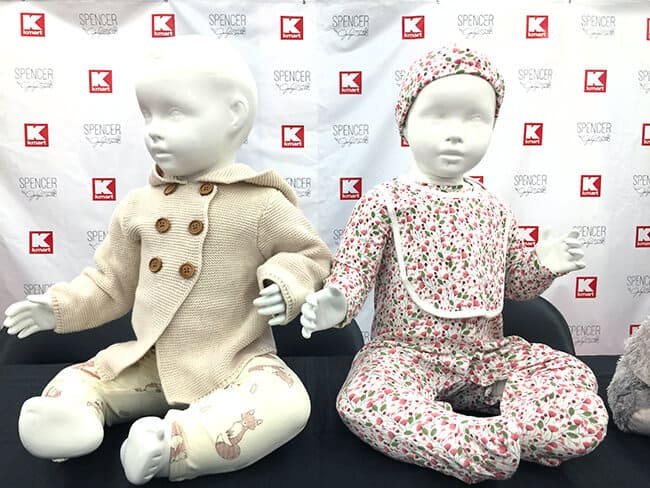 look at how adorable these baby clothes are – the colors and prints are classic and timeless. just perfect for fall, and they look like they belong in an upscale boutique. each piece is designed with high-quality fabrics, ultra-soft 100% cotton and cotton blends, making the pieces as durable as they are adorable. the best thing about the line, is that it's affordably priced from $19.99 to $29.99 and includes many layette essentials. there are onesies, pajamas, hats, blankets, outfits, and the cutest little sweater with animal ears. just my style. it truly celebrates the magical moments of childhood.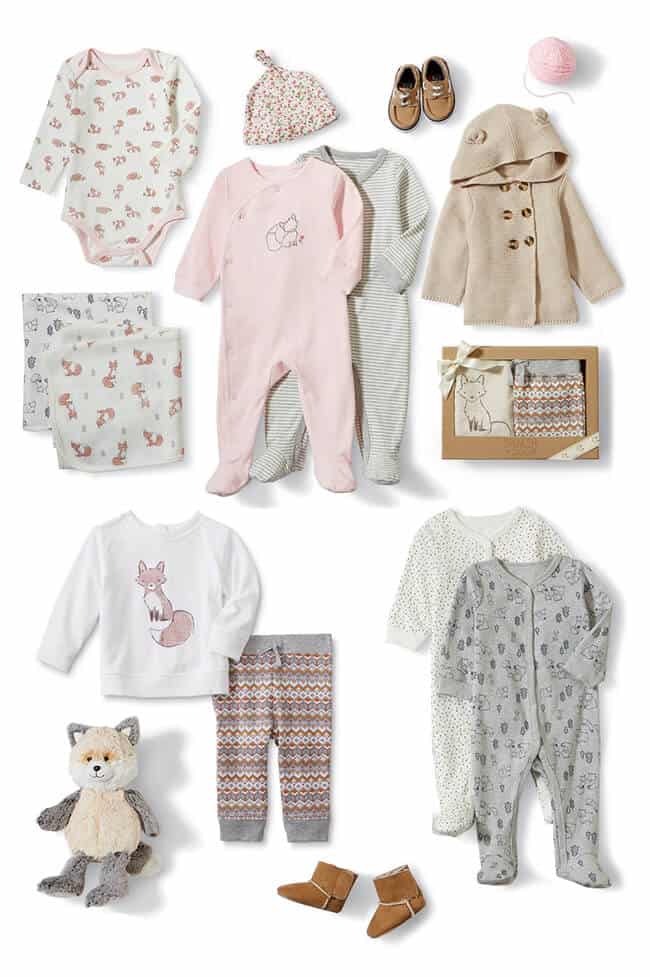 Spencer by Jaclyn Smith ranges in sizes from newborn to 12 months. all of the items in the collection come beautifully packaged in gift boxes, and even include a cute signature fox ribbon with a gift tag ready to address for gift giving. this makes it easy for Kmart members to find the perfect gift for baby showers or to welcome a new little bundle of joy. PLUS, there are even more cute styles online.
before we left, i took some pictures of Dani in the special "Spencer" set up inside K-mart. Dani wants to whole line LOL!!!
Dani and i had so much fun shopping for cute clothes. even though she is still just a baby, it kind of gave me a glimpse into the future. i have always dreamed of spending time shopping with a daughter and in just a few years my dreams will become a reality! can wait to share some more photos of Dani wearing "Spencer", so stay tuned!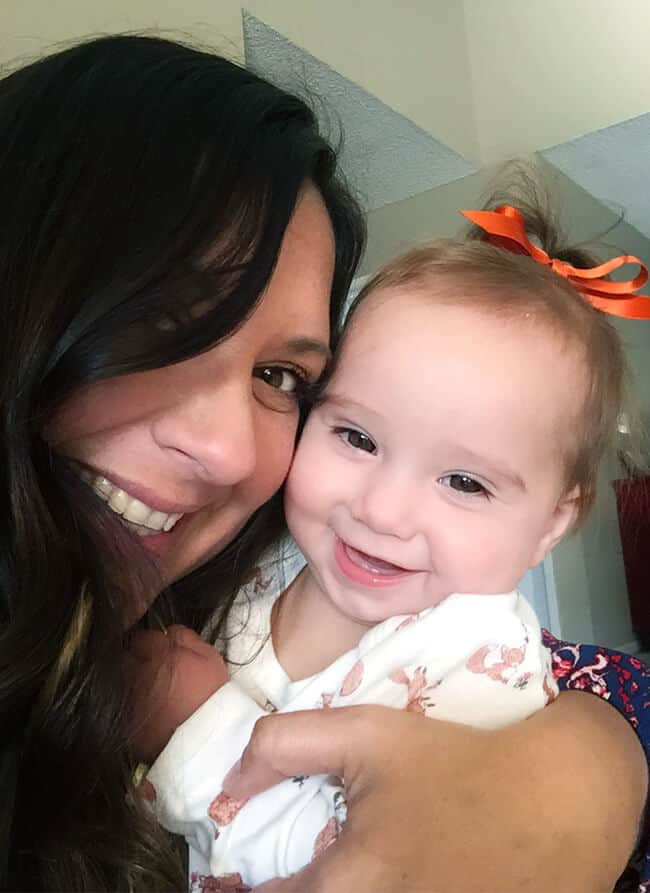 {Disclosure: This is a sponsored post. All thoughts and opinions are 100% my own. }
Photo credit: PRNewsfoto/Kmart