This is a sponsored post on behalf of Gymboree.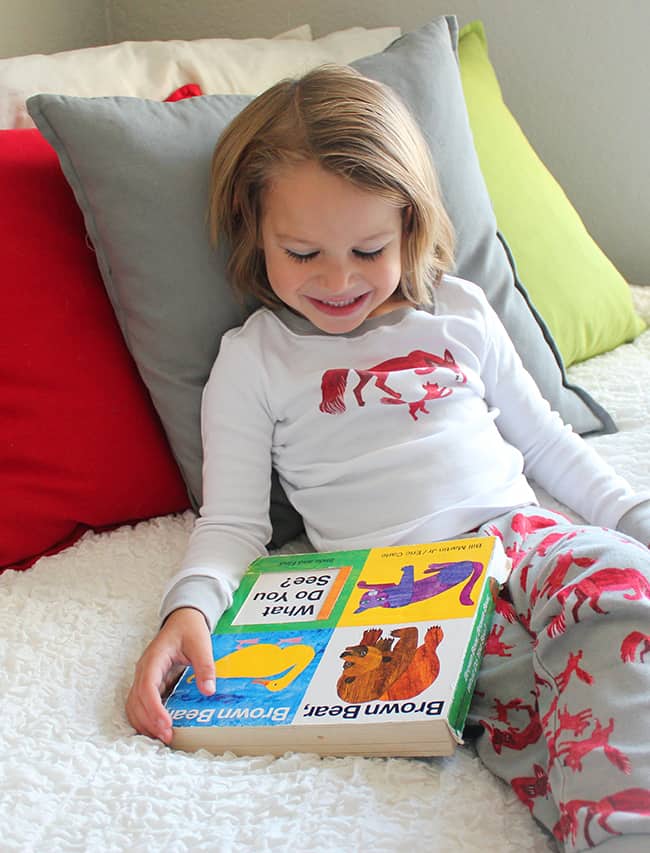 my boys and i love the Eric Carle books...especially the artwork which is unique and colorful. i have been reading his stories to my children since they were babies. "The Very Hungry Caterpillar," "Brown Bear, Brown Bear" and "The Grumpy Lady Bug" are all favorites of ours and are frequent choices for bedtime stories. that's why i was so excited to hear about the new Eric Carle Clothing collection at Gymboree. this new collection of sleepwear and play shirts at Gymboree features the colorful World of Eric Carle® artwork on them.
the Eric Carle Collection comes in sizes 6-12 months to 5T, so i took my littlest Vann on a special trip to Gymboree to pick out a new pair of jammies. there were lots of different ones to choose from, most were unisex, a few girl styles and there were even adult sizes of certain styles as well. so even moms and dad can get in on the Eric Carle fun.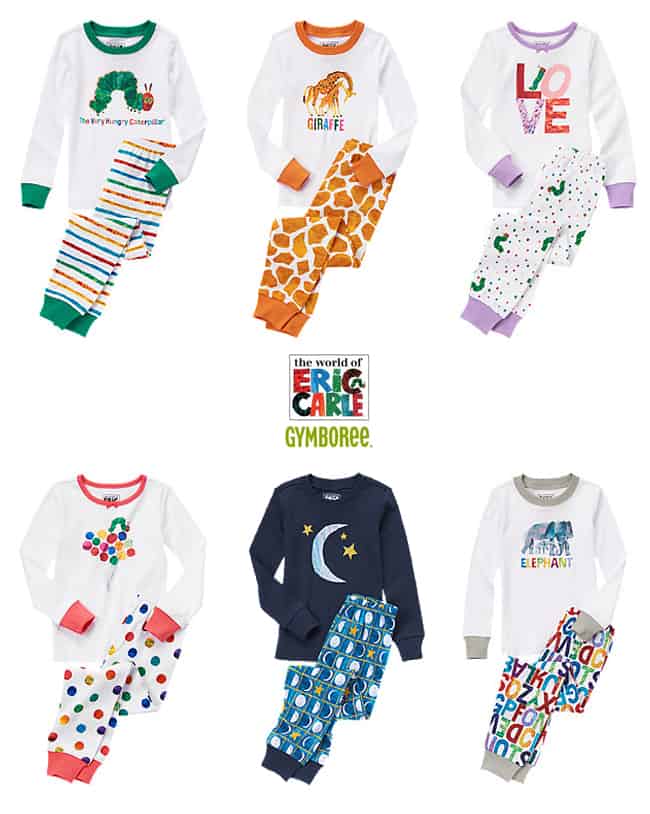 Vann decided that he wanted the fox jammies, which where really cute on him. he was excited to wear them at bedtime and insisted that we read the Eric Carle stories too.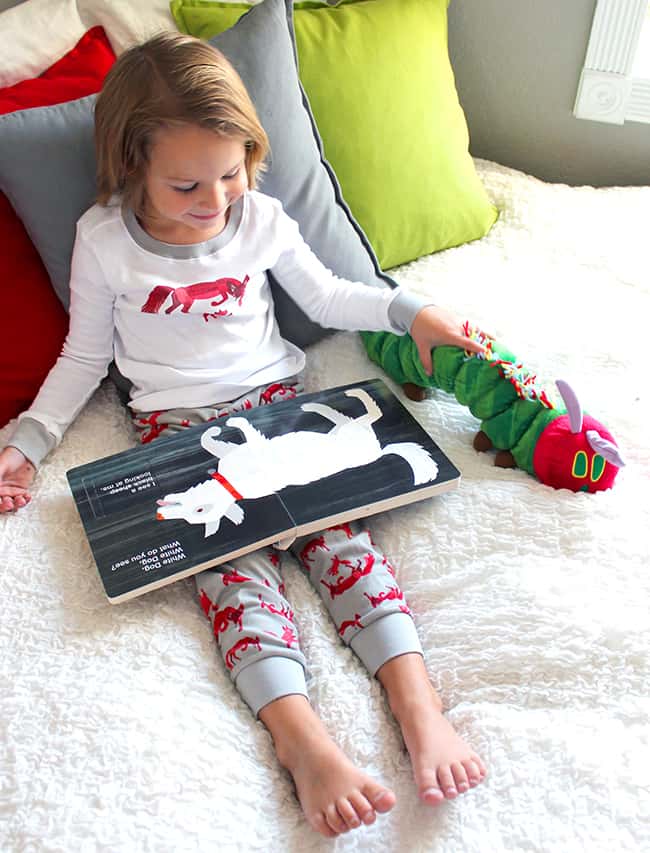 not only does the Eric Carle Clothing collection at Gymboree have sleepwear, but they also have some great tees and shirts. i let Vann pick out his favorite, and he chose the Eric Carle Tiger Tee. i love it on him...even though i think i would have chosen the Bear Tee. he loves kitties and tigers, so i knew it would be his first choice. just look at his smile!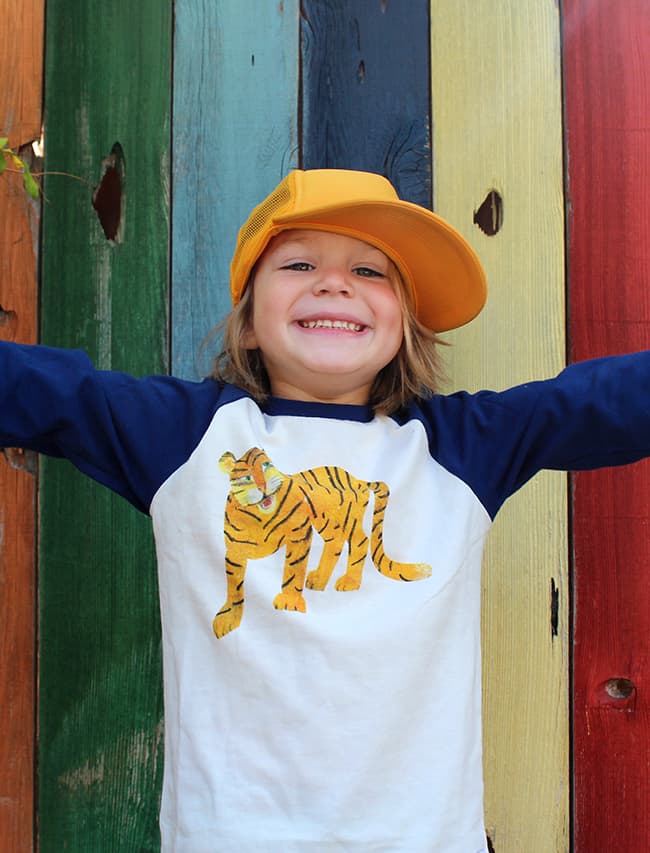 actually, i really love all the shirts, there are great Eric Carle shirts available for girls and boys. which one is you favorite?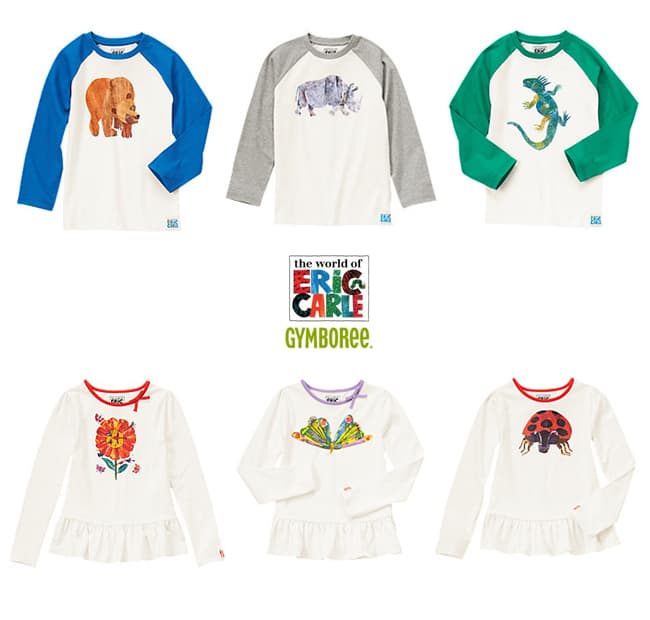 Gymboree has been a favorite kids clothing store of mine since i found out i was pregnant with my first son. i go there for the quality and cute clothes they offer. in fact, a lot of the clothes i bought for my first son, were worn by all three of my boys...and are still in great shape. i know these pieces i purchase from the Eric Carle Collection will last through all the active play of my boys.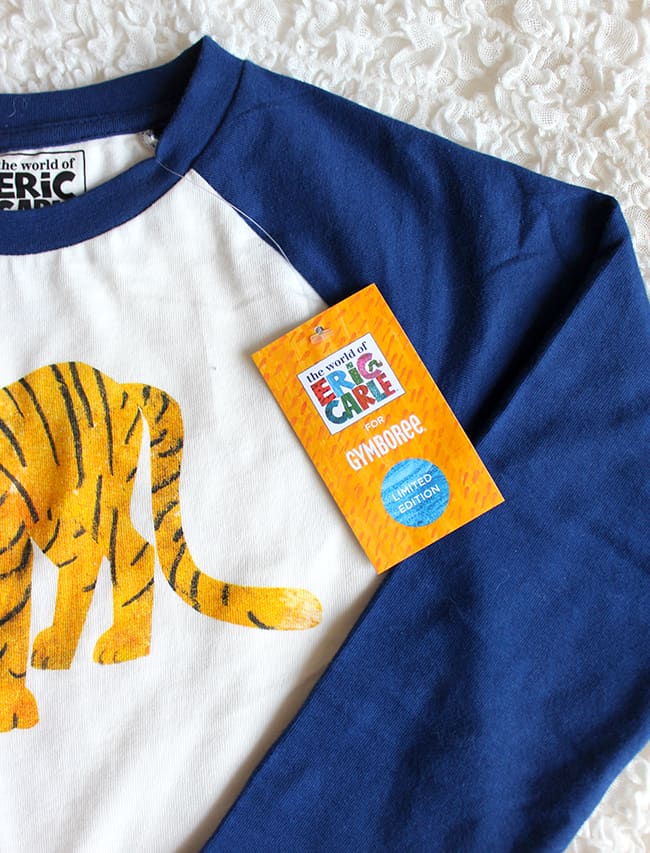 if you love The World of Eric Carle® as much as i do, be sure to head over to Gymboree and check out the collection. also, there is a fun #whatdoyousee photo contest going on right now where you can take photos of your kiddies and submit them for cool prizes, as well as daily giveaways and a new Eric Carle app with stories and games!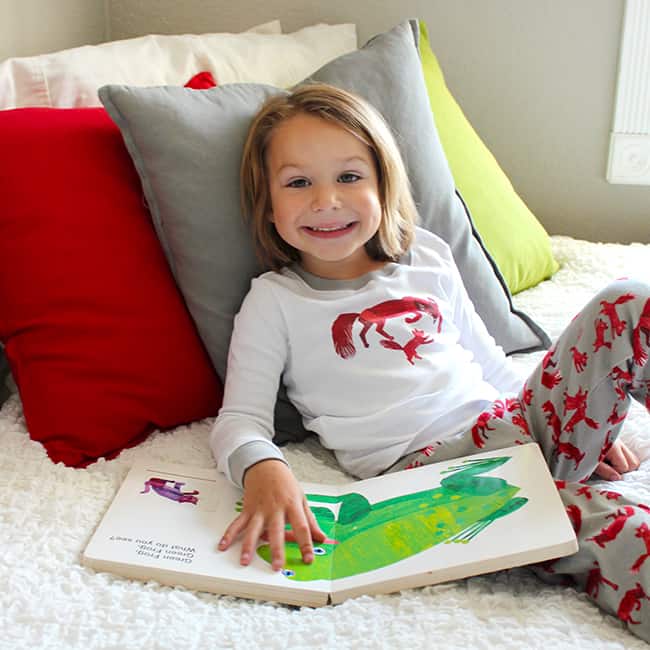 { disclosure: This is a sponsored post. As always, all thoughts and opinions are a bazillion times my own. }