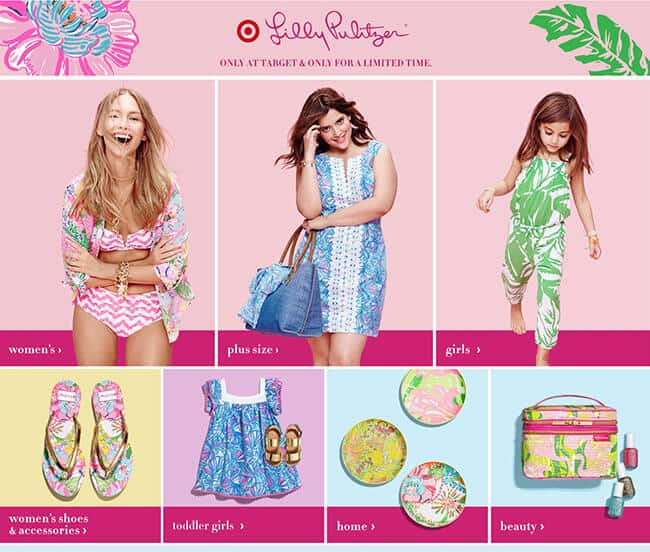 sometimes i don't get things...like why certain people do the things that they do. but then again, i bet people don't always understand why i do the things that i do. everyone has their own interests and own way of doing things...whether it be because of the way they have been raised or just what they are plain comfortable with. like these special collaborations with Target.
i can't believe how crazy everyone gets when these collections become available.
maybe it's because i am not one that has to have name brand clothing or accessories, that is just not something that is important to me. my mother never had designer purses or shoes while i was growing up, so i never felt i had to have them either. yes, there are certain brands i love and designers i like, and i do buy certain designer items, but i don't get things just because it has a designer label attached to it.
but that doesn't mean that someone else can't like designer labels.
i guess that is why these collections at Target are so desirable. being able to get your favorite designer's designs at a discounted rate could be very exciting. but what is sad about this is the way everyone is behaving to get these items. the Lilly Pulitzer for Target collection had everyone up in a frenzy. to seesome of the madness, just check out this post on Buzz Feed.
for some reason, i actually hadn't heard much about the Lilly Pulitzer for Target collection before the launch, but i when i saw some people talking about it on social media, i decided to run over to Target and check out what all the fuss was about. since Target is literally within a block of my house (lucky me), it wasn't out of my way to swing on over to the store. when i arrived at 7:50, there were about 15 people in line. not too bad. maybe the hype on the internet wasn't all that. but when the doors opened, everybody crashed in a started grabbing everything in sight. wow. during the minutes from 8:00am - 8:10 when everything Lilly had been pulled from the displays.
i couldn't believe how many items people were putting in their cart, they were filled to the brim and overflowing. surely not all of it could be for one person? i mean....how much girly pink florals can one person have? the clothes and decor were CUTE, but definitely had a Miami resort feel. i couldn't imagine having so many items in that particular look. and looking on Instagram at the hashtag #LillyforTarget, some people had literally bought like 10 dresses...who needs 10 dresses in similar styles!
luckily, at my store, everyone was being fairly civilized. it was much calmer than this video shown on Facebook of a Target in Manhattan Beach.
The struggle was so real this morning! The first Target collab that I left empty handedeverything wiped out by 8:03! #lillypulitzerfortarget#target#crazybitches#fashionistasgonecrazy#soldout#gone

Posted by YourStyleJourney.com on Sunday, April 19, 2015
kind of sad.
what i hope that everyone can learn from these crazy "black friday-ish" designer collection launches, is to just be a little more kind to one another in the stores.....
it doesn't hurt to say "excuse me".
it doesn't hurt to wait your turn.
it doesn't hurt to share.
it doesn't hurt to respect other's space.
it doesn't hurt to treat your neighbor how you would like to be treated.
selfishly grabbing more than you need so that you can price gouge people on ebay isn't kind either. that defeats the purpose of the Target collections entirely...to be able to give those who may not be able to afford designer brands a less expensive option.
when my Target opened, i didn't feel to need rush since i hadn't been waiting for this collection. because of that,  i was able to be much more purposeful in my selections than those grabbing as much as they could. i still ended up getting six great items: a Lily Pulitzer caftan, 2 different bags, a set of bobby pins and a cute clutch and makeup bag that i planned on giving to a friend for her birthday. i would have loved a cute set of napkins with pom pom trim and set of plates, #1 on my list, but they were gone gone gone before i even got to that section.
i would like to go with my theme of being kind...so i am going to giveaway one of the Lilly Pulitzer for Target bags i was able to get. this was one of the favorites...but i don't need two bags and someone would probably like to have it!
to enter giveaway: leave a comment below and i will randomly pick a winner. contest ends Thursday, April 23, 2015 at midnight. winner must be a U.S. resident and respond within 24 hours of notification of winning. good luck!