This post is curated by Uncommon Goods.
when i am shopping for Christmas gifts, i love to find unique and quirky items to give. it's probably the artist in me that likes to have gifts with character, the more unique and eclectic, the better. Uncommon Goods speaks my language. this online shop has things you don't see in the everyday stores. their unique designs and handcrafted gifts are created in harmony with the environment, without harm to animals or people. i love that they provide a platform for artists and designers, where half of what they sell is made by hand. and most of the products they sell are made here in the USA.
Uncommon Goods is a company that has a great respect for the integrity of the creative individual and the belief that it is their responsibility to use their business to impact the world in a positive way. besides the fact that i adore the creative gifts they sell, it makes me happy to buy items from a company with core values such as these.
as i was putting together gift guides to share with you, i went through the Uncommon Goods website and gathered a bunch of my favorite items. you can also visit my Uncommon Goods Pinterest Board to see more of my favorite picks since there were too many to include on this gift guide.
you always need to have a few gifts on-hand for that unexpected gift giver or a gift for the hostess at a holiday party. any of these fun and unique items would be perfect. my personal favorites are the Soup and Sandwich tray and the Unzipped Glass Zipper Bag which would make a great hostess gift if it was filled with a treat. plus, you can see more great holiday gifts here.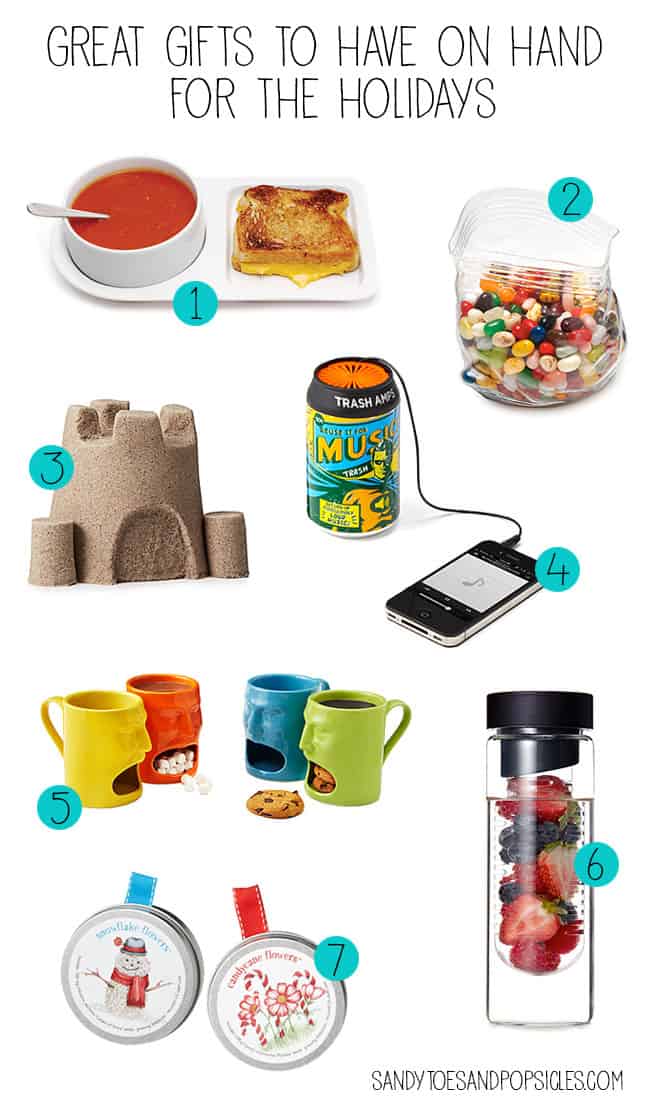 1. Soup and Sandwich Ceramic Tray Duo | 2. Unzipped Glass Zipper Bag | 3. Kinetic Sand
4. Warm or Cool Face Mugs | 5. Flavor Infused Water Bottle
6. Soda Can Speaker | 7. Christmas Flowers & Candy Garden
between school teachers, grandmas, moms and sisters, i have a lot of women to get Christmas gifts for. Uncommon Goods has a great selection of gifts for women which you can see here. if i was buying a gift for myself, i would love any of the items below.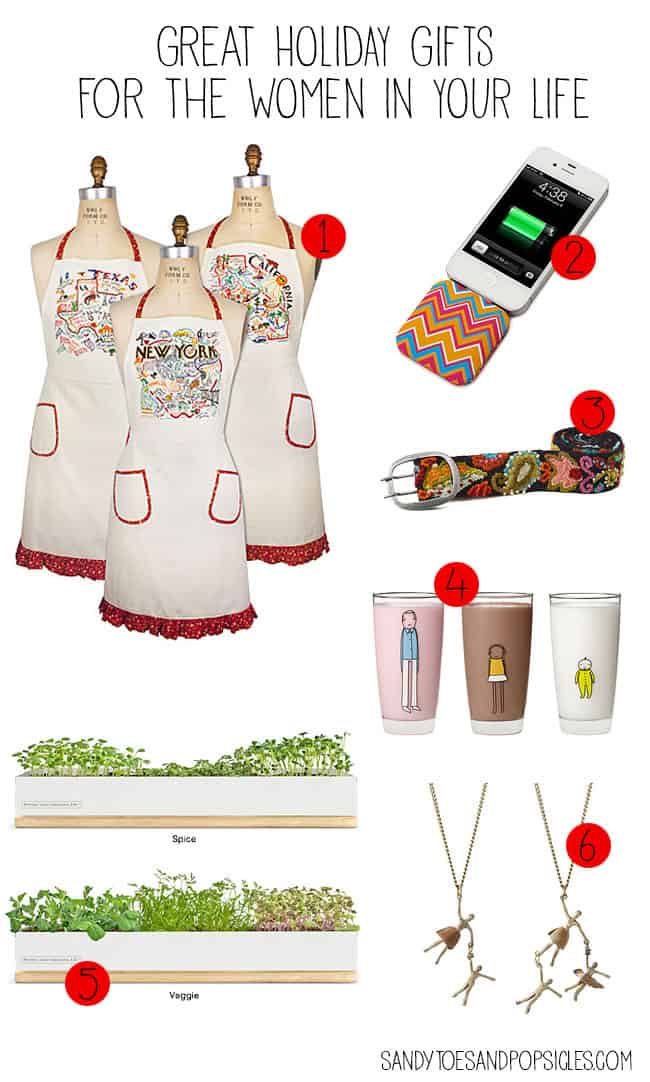 1. State Aprons | 2. iPhone Charger | 3. Embroidered Paisley Belt | 4. Family Glassware
5. Micro Garden | 6. Mother and Child Necklace
i always think handmade gifts are the most special gifts to receive, and i even know many people who only buy handmade. Uncommon Goods has a great selection of handmade gifts that are crafted by artists and designers here in the USA. below are a few of my favorite items that would make great gifts. you can see more handmade gifts on their website.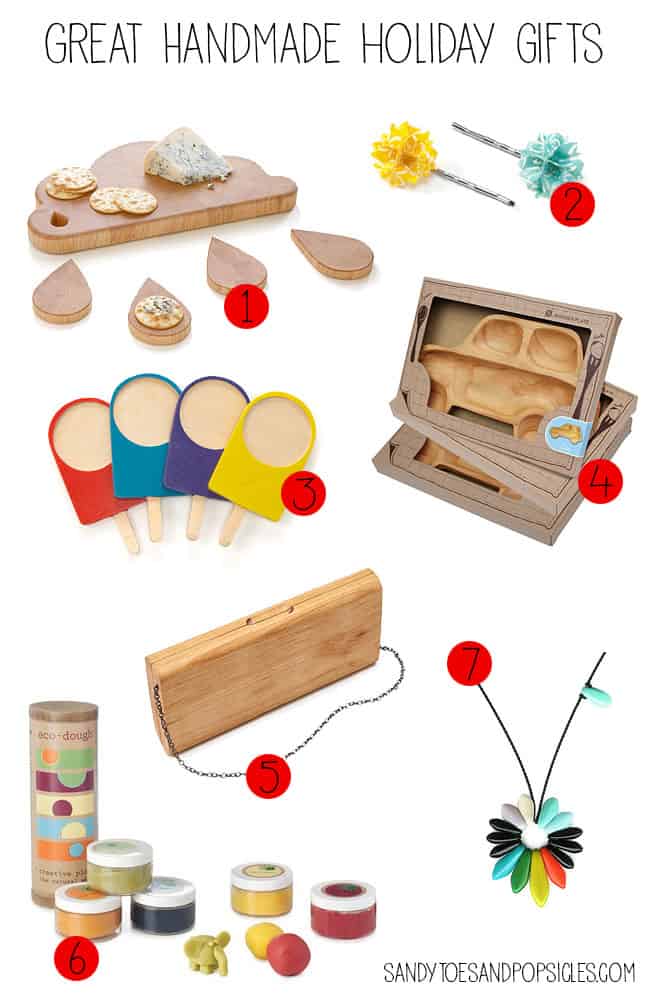 1. Nimbus Cloud Serving Board | 2. Origami Hair Pins | 3. Wooden Popsicle Coasters
4. Wooden Plates | 5. Wooden Clutch | 6. Eco-Dough | 7. Flower Pendant
and there are a lot more fabulous things on the Uncommon Goods website. go check them out here. and stay tuned for more Holiday Gift Guides which i will be sharing on Popsicle Blog this week.
{This is a sponsored post on behalf of Uncommon Goods. all thoughts and opinions are a bazillion times my own.}